Director Stig Asmussen sits down with StarWars.com to talk about crafting the original storyline and bringing the single-player Star Wars video game back.
November 15, 2019 will be a day long remembered by Star Wars fans, as it will see the release of Star Wars Jedi: Fallen Order, marking the first new solely single-player game from a galaxy far, far away in nearly a decade. While the last ten years have offered ample opportunity to fire blasters and swing lightsabers in the video game space, from LEGO Star Wars to Star Wars Battlefront and beyond, they typically focused on co-op missions or competitive fun.
Star Wars Jedi: Fallen Order is a different beast. The narrative-focused, character-driven, action-adventure game invites solo players to get lost in a totally original tale, starring a brand-new, Force-sensitive protagonist. After a recent play session, StarWars.com sat down with game director, Respawn Entertainment's Stig Asmussen, to discuss how he and his team crafted what he calls "a truly authentic Jedi story."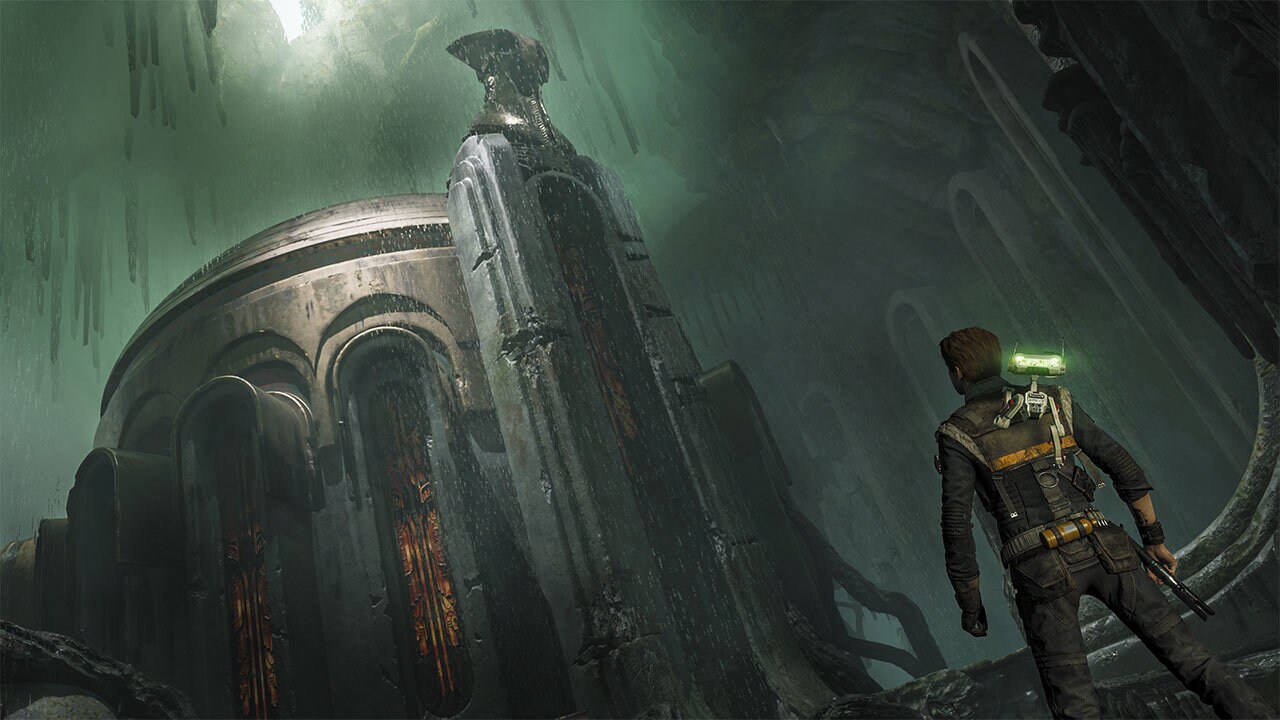 StarWars.com: What was behind the decision to make Star Wars Jedi: Fallen Order an entirely single-player, story-driven experience?
Stig Asmussen: Before I even came to Respawn, Vince [Zampella, Respawn CEO] and I were talking about doing a single-player, action-adventure game. 'Let's make sure we leave it all on the table, and make a good, meaty experience, and let it speak for itself.' That's what we wanted to make all along. And there was really never any pressure from any direction, because people knew this was the team constructed to build this type of game, and this is what we were going to succeed at.
StarWars.com: Early on, what were some of your goals for the original story you wanted to tell?
Stig Asmussen: It was pretty simple. We just wanted to make sure we told something that felt authentic to Star Wars, that brought something to the table, that expanded the lore, and that really translated to the experience in a relevant way to the things you're doing. It was important for us to make an authentic Jedi story, and have it translate into growing and evolving from a Padawan into a Jedi Master. To all of us, it felt like it translated well to the game we were trying to make. So it was all really natural.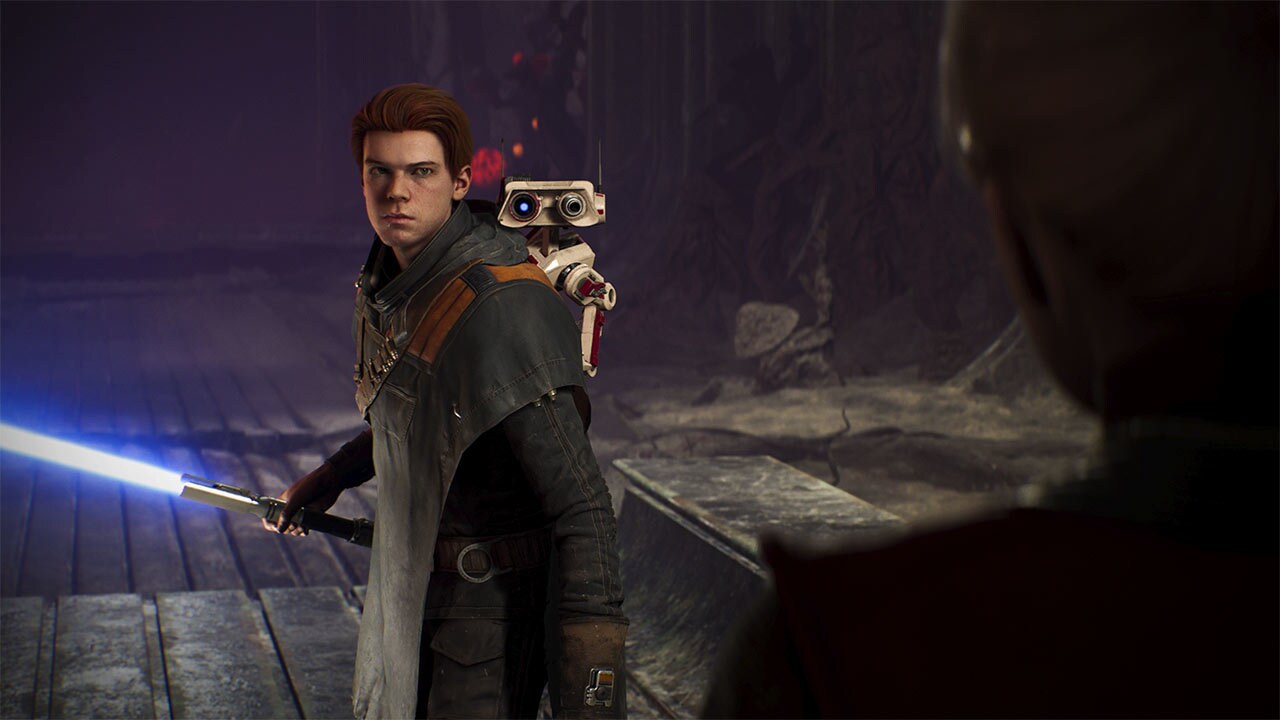 StarWars.com: How did you decide on the time period between Star Wars: Revenge of the Sith and Star Wars: A New Hope?
Stig Asmussen: We explored a lot of different eras. We knew ahead of time we wanted to make a game about a Force user with lightsaber combat. And we kind of tested that against different places that we could put it. But, honestly, this is an era that offers a lot of freedom. It's perfect for making an action-adventure game. We could tell this new story of this new character who is being hunted, who has to fight back, and if he doesn't, he's going to get killed.
StarWars.com: Were there advantages to essentially starting from scratch with protagonist Cal Kestis?
Stig Asmussen: The upside to doing something completely new is, we can probably make something that plays nicely with our core game experience. But we also have to do all the world building, character building, and figure out the history and the background of all that kind of stuff. So there is a trade-off. I think the fact we did a little bit of both is probably the best path for us. It also provides a little bit of cred, because there is that Star Wars lore that everybody expects at least a little bit of.
For more about Star Wars Jedi: Fallen Order, watch this week's episode of The Star Wars Show below!

Star Wars Jedi: Fallen Order arrives November 15 on Xbox One, PlayStation 4, and PC, and is available for pre-order now.
A full-time freelance writer born in Lizzie Borden's hometown, Matt Cabral has covered film, television, and video games for over a decade. You can follow him on Twitter @gamegoat or find him in the basement of an abandoned building hoarding all the canned goods, med-kits, and shotgun shells.
Site tags: #StarWarsBlog #StarWarsJediFallenOrder, #StarWarsGames