Lucasfilm Games' Matthew Fillbrandt looks back at two Star Wars video game classics as they celebrate milestones.
Most who love Star Wars have wondered what it's like to be a Jedi. Wielding a lightsaber, discovering abilities through the Force, traveling the galaxy. Who wouldn't want to do all that?
And maybe that's why certain Star Wars video games live on, as the best of the best bring players into that fantasy in ways no other medium can. Two such titles recently celebrated anniversaries — Jedi Knight: Jedi Academy and The Force Unleashed, marking 20 and 15 years, respectively — and continue to resonate. Jedi Academy was the fifth entry in a first-person shooter series that started with Dark Forces, evolving to include Force powers and lightsaber action; The Force Unleashed was a major undertaking story-wise and technologically, telling an original tale of Darth Vader's secret apprentice, Starkiller, with combat and Force elements never before seen in a game. Both came from LucasArts (now Lucasfilm Games), and remain beloved, seeing re-releases and remasters through the years that bring them to new generations.
To celebrate these classics' milestone anniversaries, StarWars.com spoke Matthew Fillbrandt, executive director, product development of Lucasfilm Games, who was present for the development of both games. Fillbrandt shared his memories from the making of each and his thoughts on why we're still talking about them all these years later. 

Jedi Knight: Jedi Academy

On why it was highly anticipated:
"In my mind, one of the things that stands out about Jedi Academy is the lineage of that franchise. It started with Dark Forces and Dark Forces II, and moved on up to Jedi Knight, Jedi Knight II, and then Jedi Academy was tying up a very successful franchise. Although Dark Forces started off as a first-person shooter, and then ultimately it became both a first- and third-person experience throughout the history of those games. So it really gave players an opportunity to immerse themselves in both the fantasy fulfillment of blaster combat, using a lightsaber, using Force power, and the flexibility to play it their way in either mode. What a blast.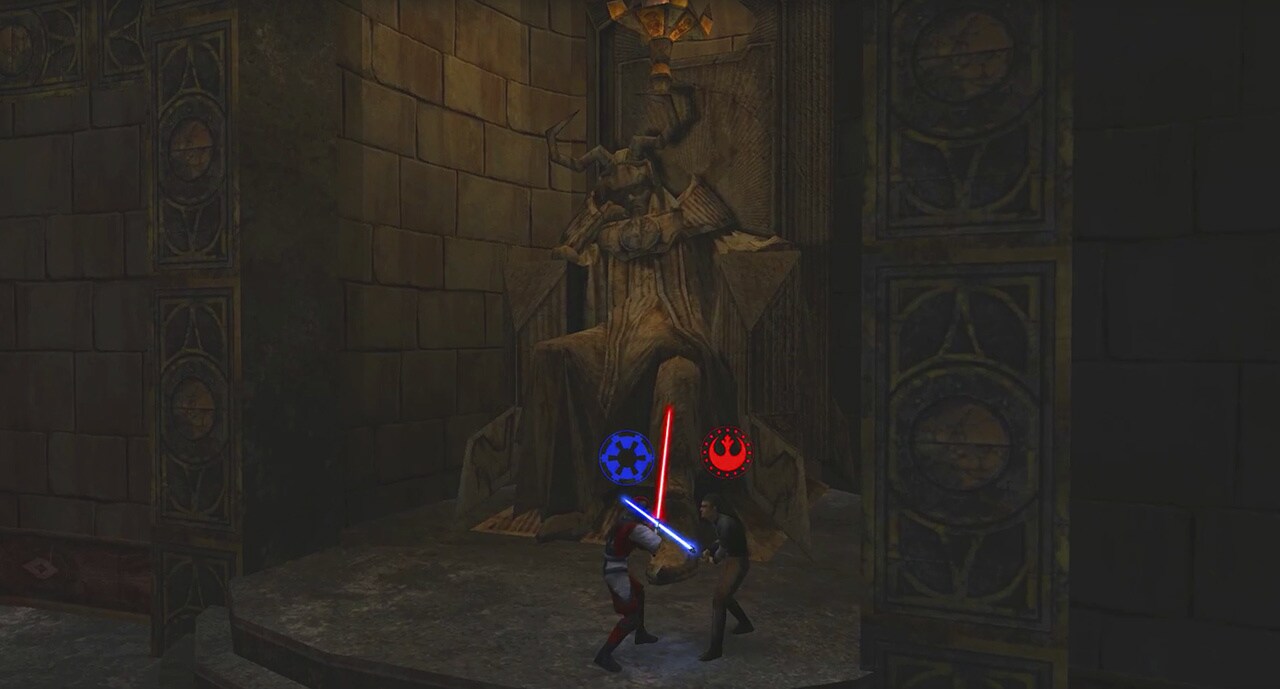 "Another very compelling element was the narrative built around a new character, Jaden Korr, training to be a Jedi at Luke Skywalker's Jedi Academy, who is trained by none other than LucasArts legend Kyle Katarn, a fixture in the franchise. Mix in some dark Jedi bent on resurrecting ancient an Sith Lord and you can see why fans would be lining up to give Jedi Academy a spin."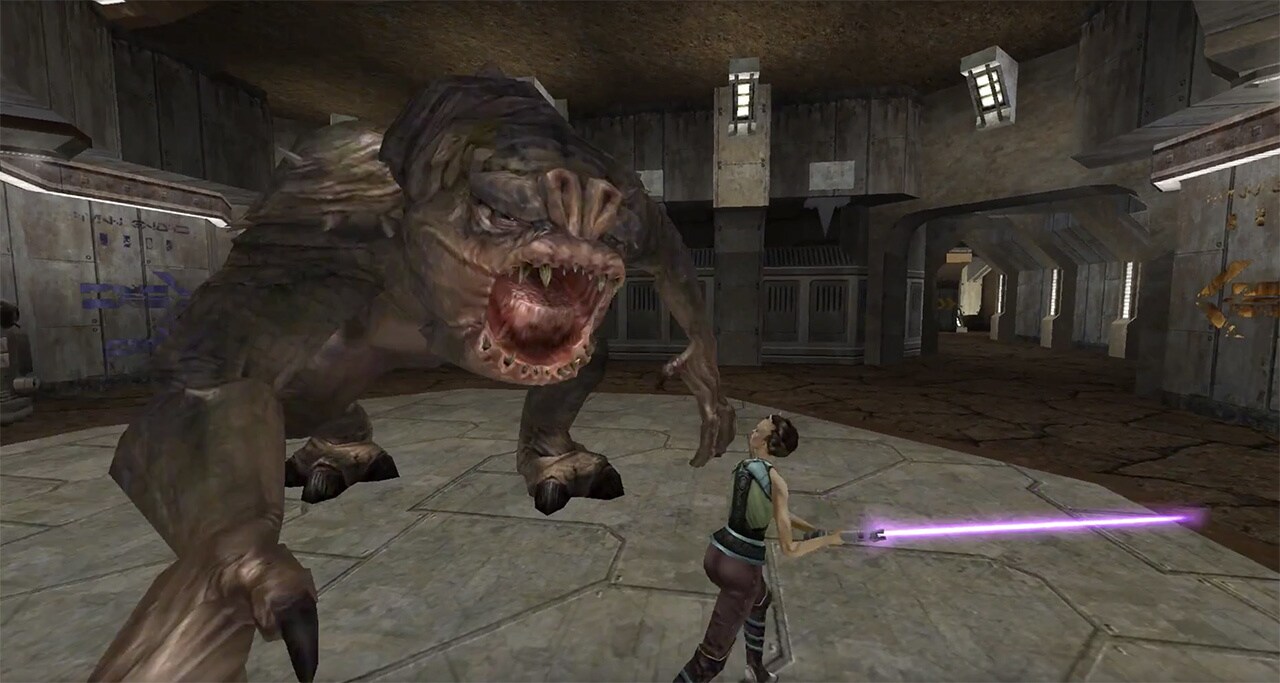 On debuting the game:

"I didn't work directly on the development of the original game, but I was offered an opportunity to demo the game on the show floor at E3 the year it was released, which was exciting for me on multiple levels. I had just gotten into game production, so just being able to go to E3 and being around all the energy of that show at the time, demoing the game on the show floor, and being a small part of bringing a product that we were all super excited about, and building on the franchise, was exciting for me."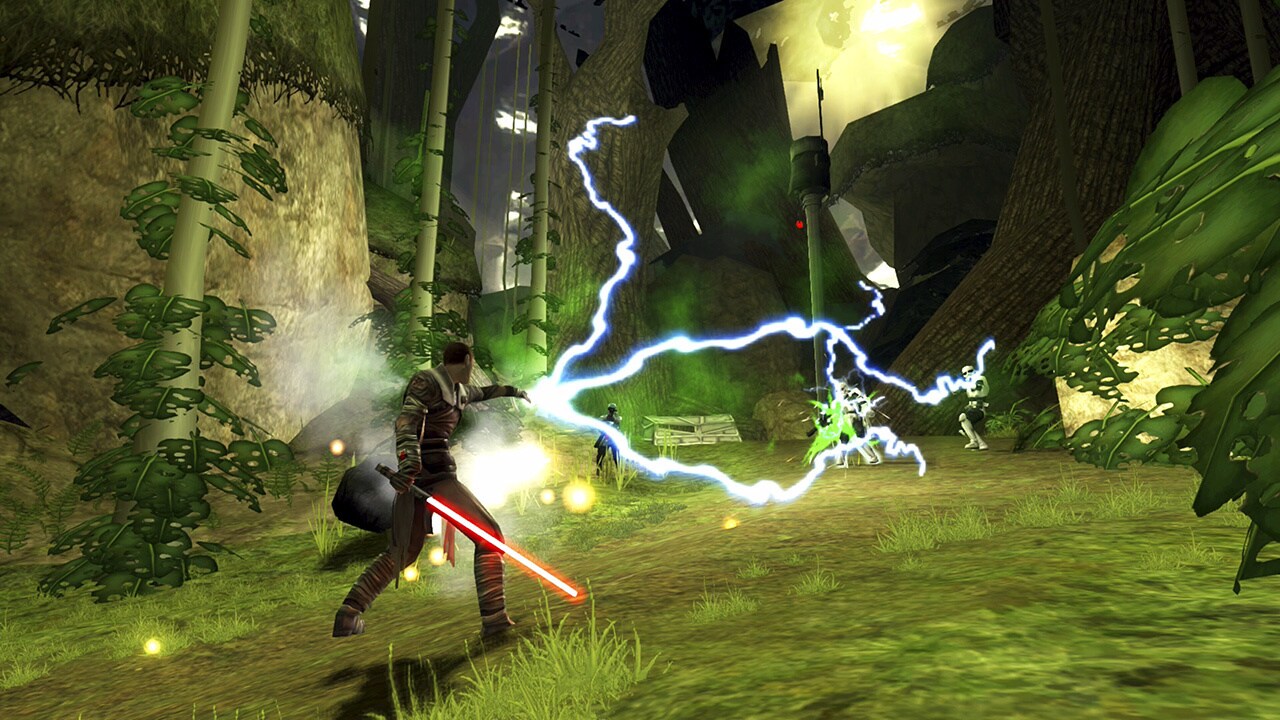 The Force Unleashed
On TFU's unique gameplay and story:
"In a lot of ways, video games tend to be hyper-realistic. Take what fans know the Star Wars movies, where you have lightsabers and Force powers and a lot of over-the-top action. A video game has to kind of take that and even go further, because of the needs for character progression and leveling up their skills and abilities, the idea of unleashing the Force lends itself very well to what players want out of video games. I think The Force Unleashed, purely from a gameplay standpoint, and the third-person action element of it, really paid off on that in a strong way by letting players experience and push the limits of what they have seen Force wielders do with the Force in any medium. It also had a compelling story that started to bridge the gap between the prequels and the classic trilogy. It gave players a glimpse of what characters like Darth Vader were doing between the films. What are other characters doing that might intersect with the franchise?"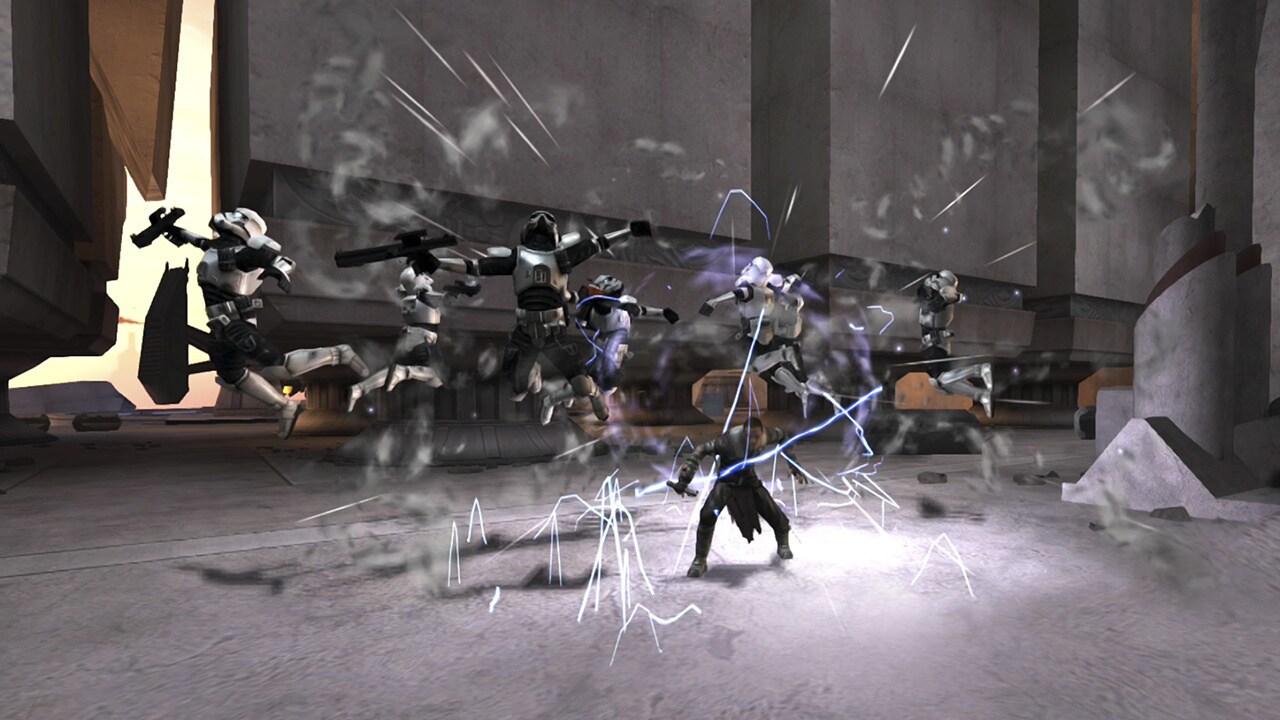 On the feeling internally at LucasArts when the game was released:
"It was euphoric. It was great. The fan reaction to it was super positive, and commercially it was very successful. I can't understate the challenge of what pulling that game together was for the team — three different physics systems working together, brand new team, brand new engine, brand new tools. I mean, you couldn't really stack the deck more against yourself in trying to have a successful product than to try to do all that at the same time. And the team was able to pull it off."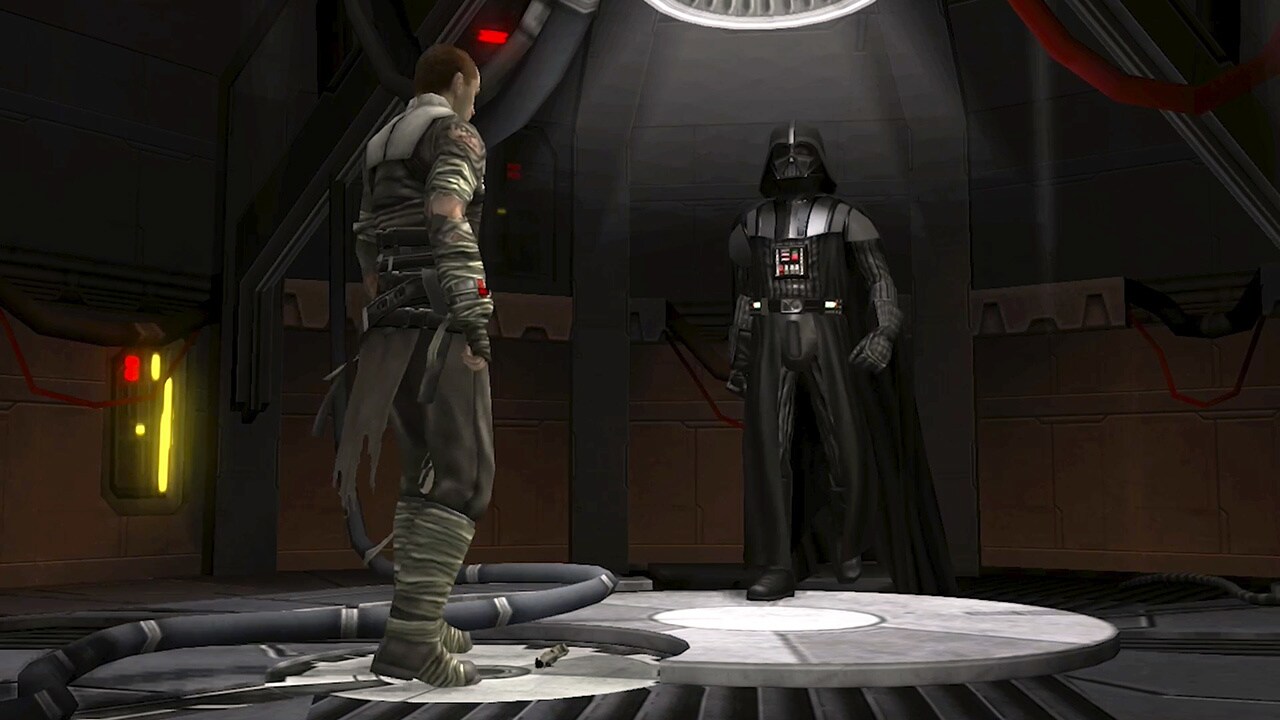 The Continuing Popularity of Jedi Knight: Jedi Academy and The Force Unleashed
"Well, at their core they're good games. There's just something super compelling for Star Wars fans to be able to play as Jedi, wield lightsabers, use Force powers, and in some cases, like Jedi Academy, wield a blaster and have that varied gameplay. You can't play with any of those things, all three together, at least in their name, anywhere but in a Star Wars experience.
"We know our fans love good stories, and where else can they participate in a story where they get to rub elbows with Luke Skywalker, Kyle Katarn, and Darth Vader and other characters that they know? If you can come up with solid game design mechanics and a good story, you're going to have a winning formula, and I think that's why these games have kind of stood the test of time."