StarWars.com's writers rundown the year's biggest announcements, releases, and fan-favorite moments.
This year, Lucasfilm marked its 50th with a year-long celebration of the company's galaxy-spanning stories created over five decades. But like Luke Skywalker, our eyes are also on the horizon and the things yet to come. Star Wars: The High Republic ushered in a new multimedia initiative set in a previously unexplored era on the galactic timeline, Star Wars: The Bad Batch focused all-new animated adventures in the immediate aftermath of Order 66, and soon The Book of Boba Fett will reignite our love for the fan-favorite character. We can't wait to see what next year has in store.
Before we say goodbye to 2021, here are our favorite Star Wars announcements, releases, and moments from this year!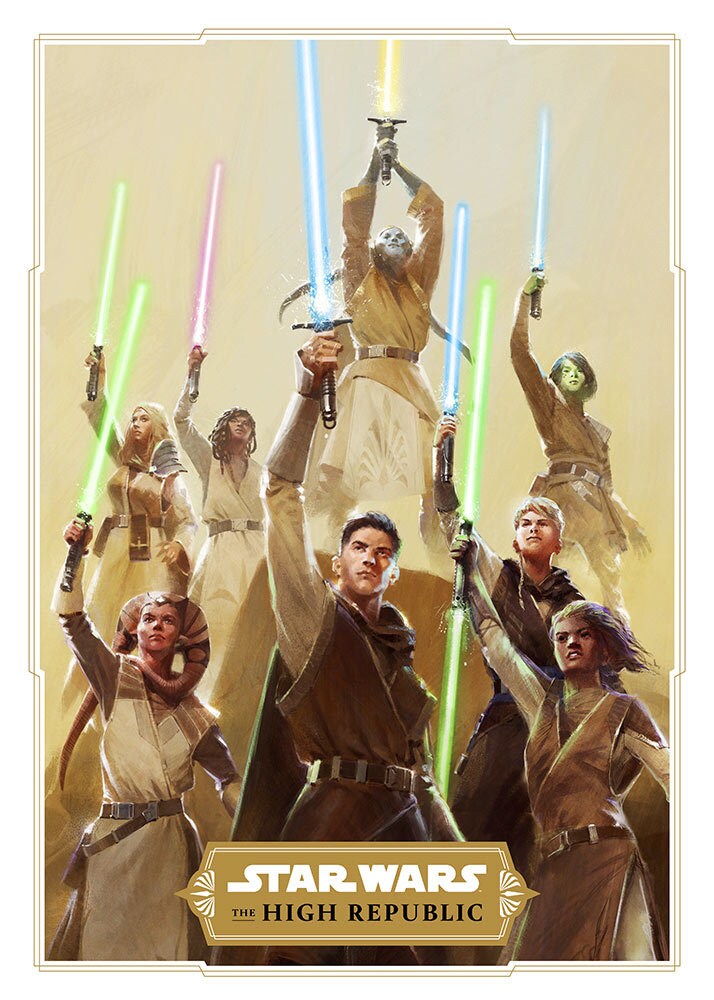 Star Wars: The High Republic changed our view of the peaceful Republic and the golden age of the Jedi Order.
Long before Anakin Skywalker was discovered on Tatooine and the Jedi fell to the corruption of the Sith, there was peace in the Republic. But before this year, we could only imagine the possibilities of a Jedi Order working in harmony with a Republic at its height. Thanks to Star Wars: The High Republic, our exploration of the new era centuries before the prequel trilogy has expanded our appreciation of the Jedi and the democracy they served, in stories created primarily by the five architects of the initiative -- Cavan Scott, Claudia Gray, Justina Ireland, Daniel José Older, and Charles Soule. In Phase I, they introduced a bevy of compelling new characters from Chancellor Lina Soh to the rough-around-the-edges pilot Sylvestri Yarrow, the sweet Padawan Burryaga and the monster hunter Ty Yorrick and many others in addition to a handful of familiar faces like Jedi Master Yoda. While there are no Sith to contend with at this time, the stories that have unfolded delve into the humanity of the characters, potent explorations of fear, loss, and the moral and emotional fortitude necessary to overcome life's tragedies and emerge righteous rather than vengeful and scarred.
This year, the books in the series became New York Times bestsellers while the comics went into multiple print runs as readers eagerly entered the High Republic to immerse themselves in the interconnecting tales. But the multimedia initiative is more than just the stories on the page; we also got the chance to step into the era in virtual reality with ILMxLAB's Tales from the Galaxy's Edge, and recently we learned the forthcoming video game, Star Wars Eclipse, will provide another entry point into the period. Plus, the effervescent Krystina Arielle joined the Star Wars family as the host of the new Star Wars: The High Republic Show, a rollicking bi-monthly romp through the latest tales, with special guests, reveals, and even a scale model of the Starlight Beacon that (so far) wasn't blown up.
As we celebrate a new year, the final wave in Phase I of books and comics in The High Republic will hit store shelves, including The Fallen Star, Midnight Horizon, Mission to Disaster, and the Marvel two-part miniseries Eye of the Storm. Something tells me The High Republic will be back on our best of list next year, too. - Kristin Baver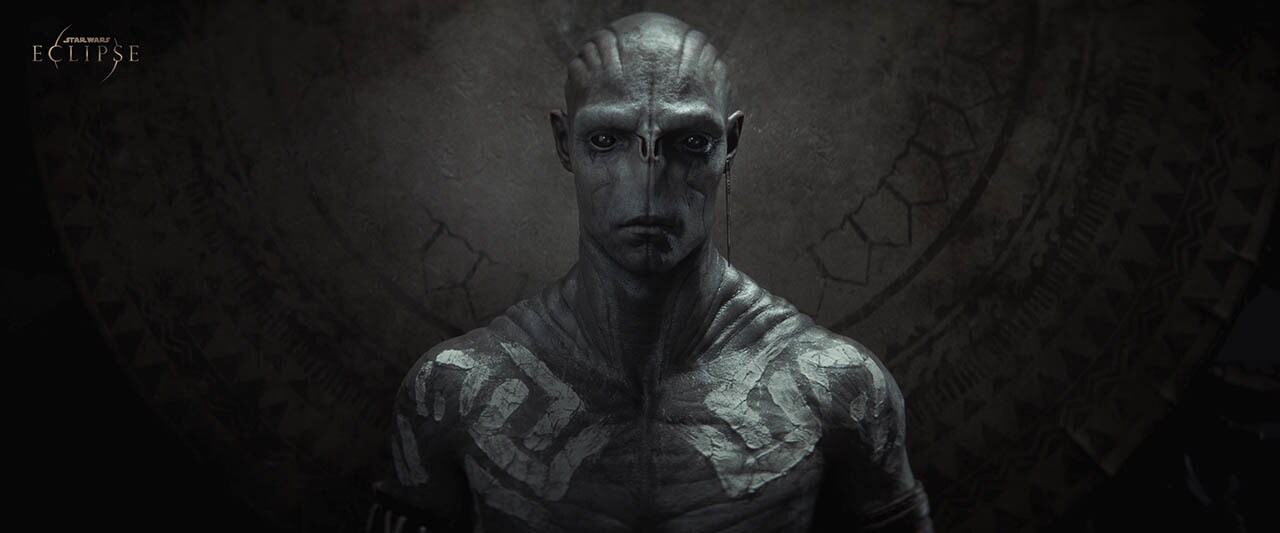 Lucasfilm Games was reborn.
The future is bright for Star Wars video games. That's the message Lucasfilm sent in reactivating Lucasfilm Games, the original designation for its gaming division. For fans of classic Star Wars and Lucasfilm titles, that wasn't an insignificant act -- but it would be meaningless without new games worthy of the name. Thankfully, Lucasfilm Games came out blasters blazing early in the year, announcing an open-world Star Wars game from Ubisoft, Star Wars: Hunters for Nintendo Switch and mobile, and even an Indiana Jones game developed by Bethesda, which my Indy-loving heart could not fail to mention. The excitement hasn't let up, with everything from the critically-acclaimed LEGO Star Wars: Castaways released on Apple Arcade to the recent reveal of a stunning cinematic trailer for Star Wars Eclipse, the first game set during the High Republic era. So hold your controllers high, Star Wars fans -- and long live Lucasfilm Games. - Dan Brooks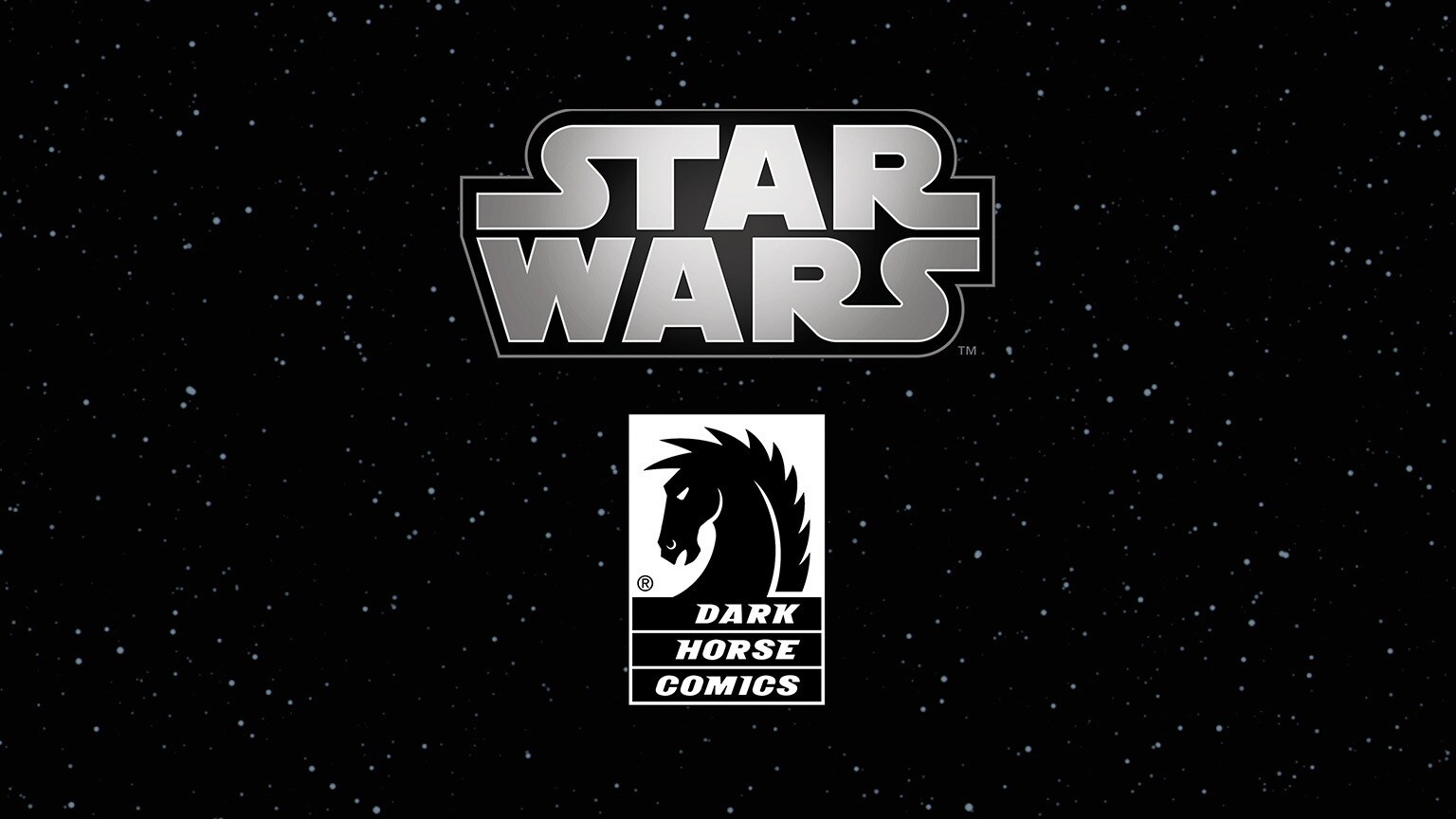 Dark Horse Comics returned to the Star Wars galaxy.
If you remember "the dark times" between 1983's Star Wars: Return of the Jedi and 1999's Star Wars: The Phantom Menace, you most likely also remember an era of Star Wars comics that became the mainstays of Legends storytelling. Whether it was our introduction to dark-side Luke and a cloned Emperor Palpatine in Dark Empire, Luke and Mara Jade's wedding in Union, or any number of classic Star Wars comics stories, Dark Horse Comics kept fans going well into the prequel era and beyond.
But they're not done yet. Last month we learned that Dark Horse Comics is returning to the galaxy far, far away with new comics and graphic novels for all ages. Fans can expect to get their hands on new stories starting in the spring, with initial content focusing on the High Republic. And there will be plenty more, with series, anthologies, one-shots, and specials spanning every Star Wars era. It's a continuation of a 30-year partnership, and we can't wait to see what these talented artists and writers have in store. - Dustin Diehl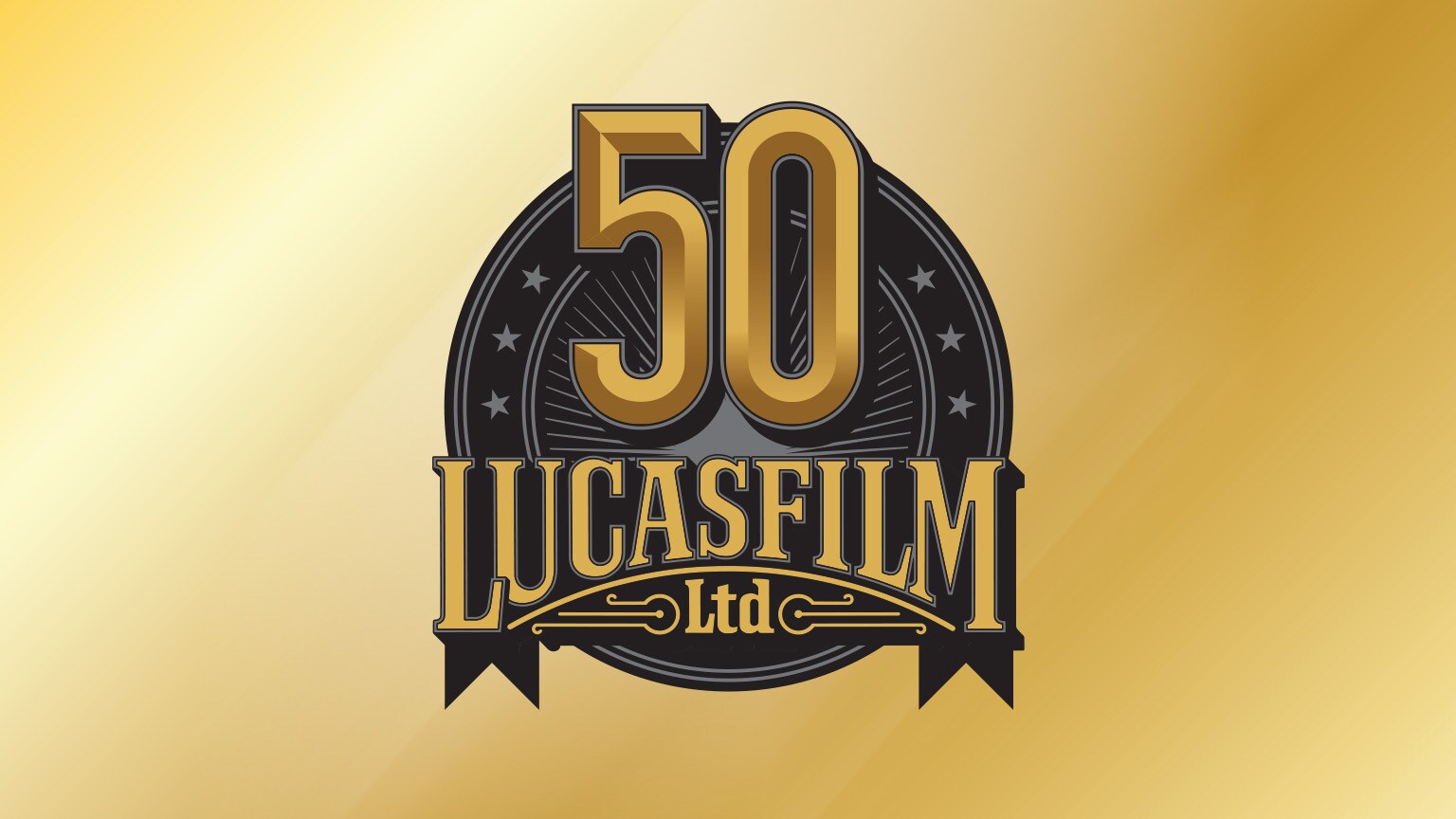 Lucasfilm celebrated its first 50 years.
Fifty years ago, in 1971, a 27-year-old filmmaker from Modesto, California, incorporated his own company known as Lucasfilm. George Lucas had recently completed his first feature film, THX 1138, an experience that proved frustrating as he struggled to collaborate with the Hollywood studio system. As he readied his next project, a movie inspired by his adolescence called American Graffiti, he hoped Lucasfilm would afford him better control over his own stories.
Like the balance of the Force, without George Lucas' commitment to independent filmmaking and creative freedom in the establishment of Lucasfilm, there would have been no Star Wars. And without the phenomenal success of the space fantasy's 1977 release -- which came as a huge surprise to Lucas and nearly everyone else involved -- Lucasfilm may have remained a relatively small production company shepherding Lucas' eclectic projects. Since 1980's Star Wars: The Empire Strikes Back affirmed the saga's endurance, Star Wars has continued to primarily define Lucasfilm's destiny. It has helped allow the company to pursue unique productions from Willow to Red Tails to the Indiana Jones series. It launched the trajectories of divisions like Industrial Light & Magic, Skywalker Sound, and Lucasfilm Games, as each set their own course in innovation. Star Wars is the Lucasfilm standard.
And this year's 50th anniversary celebration has been about learning from the past and preparing for the future. Lucasfilm has always been about the next project, the newest challenge. And without a doubt, the galaxy far, far away will continue to help shape the company's identity over the next 50 years. - Lucas Seastrom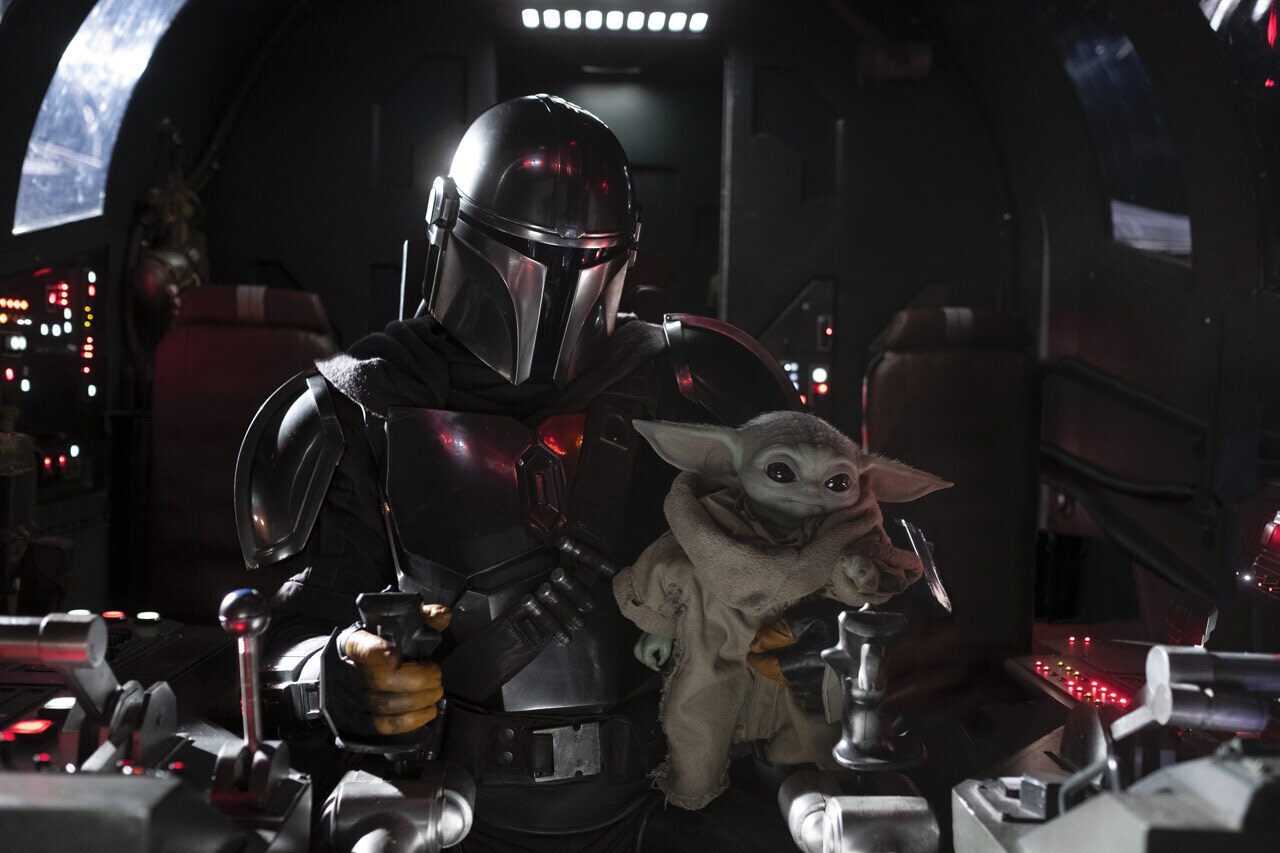 The Mandalorian brought in another bounty of Emmy Awards.
The Disney+ Original Series, The Mandalorian, continued its Emmy sweep with its second season receiving a whopping 24 Emmy nominations (including Outstanding Drama Series) this year and taking home seven Emmys!
This year, the talented cast and crew led by creator by Jon Favreau claimed awards for Outstanding Special Visual Effects In A Season Or A Movie and Outstanding Stunt Coordination for the full second season. "Chapter 13: The Jedi" won an Emmy for Outstanding Prosthetic Makeup and an Emmy for Outstanding Sound Mixing For A Comedy Or Drama Series (One Hour). "Chapter 16: The Rescue" picked up two Emmys including Outstanding Stunt Performance and Outstanding Music Composition For A Series (Original Dramatic Score). "Chapter 15: The Believer" claimed an Emmy for Outstanding Cinematography For A Single-Camera Series (Half-Hour).
It's no surprise for a season that introduced us to our favorite frog couple, surprised us with the return of Ahsoka Tano and Luke Skywalker, and had us jamming out to some sick beats from composer Ludwig Göransson! This is the Way. - Kristen Bates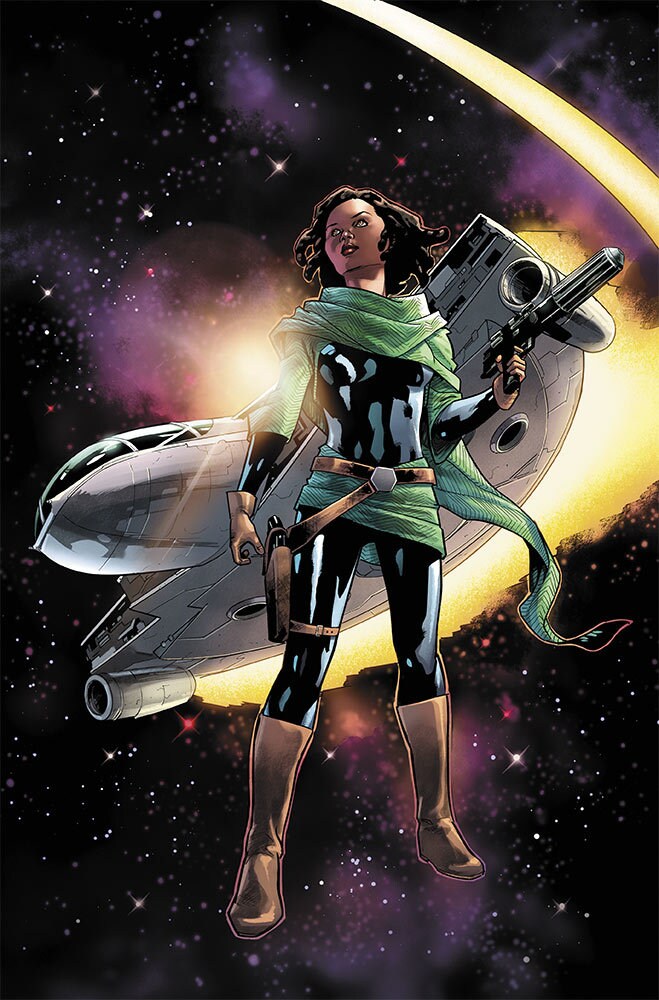 Beyond The High Republic, Star Wars comics explored the galaxy at large with War of the Bounty Hunters, and more.
It's been another incredible year for Star Wars comics, with stories from Marvel and IDW that have taken us on an emotional ride from one end of the galaxy to the other. In the years since Marvel relaunched their Star Wars comic runs, we've seen crossovers before but never anything quite as expansive as War of the Bounty Hunters. Kicking off in May, the event spanned all four of the original trilogy timeline ongoing series and included a slew of one shots starring some of the (you guessed it) bounty hunters fans know and love before wrapping up last month. It turns out that a funny thing happened on Boba Fett's way to Tatooine with Han Solo in carbonite and everyone from the Rebellion to the Empire to Doctor Aphra found themselves embroiled in the chaos. The series was the comic event for bounty hunter fans, but it also gave fans of Solo: A Star Wars Story the first reappearance of Qi'ra in years, setting up her new series, Star Wars: Crimson Reign.
In what's become one of our favorite Halloween traditions, Cavan Scott and artists Francesco Francavilla, Megan Levens, Derek Charm, Robert Hack, and Chris Fenoglio took us back to Vader's Castle in IDW's Star Wars Adventures: Ghosts of Vader's Castle for some scary stories. This year's frights featured everyone from Anakin and Padmé to Jaxxon the Lepi.
Marvel notably also released its first set of variant covers for Pride Month. The six covers, one for each of the ongoing Marvel Star Wars books and the War of the Bounty Hunters miniseries, hit shelves in June featuring various queer characters, from everyone's favorite disaster lesbian Doctor Aphra to the pride of the Empire Grand Admiral Rae Sloane, as well as the one and only smooth-talking scoundrel Lando Calrissian. - Bria LaVorgna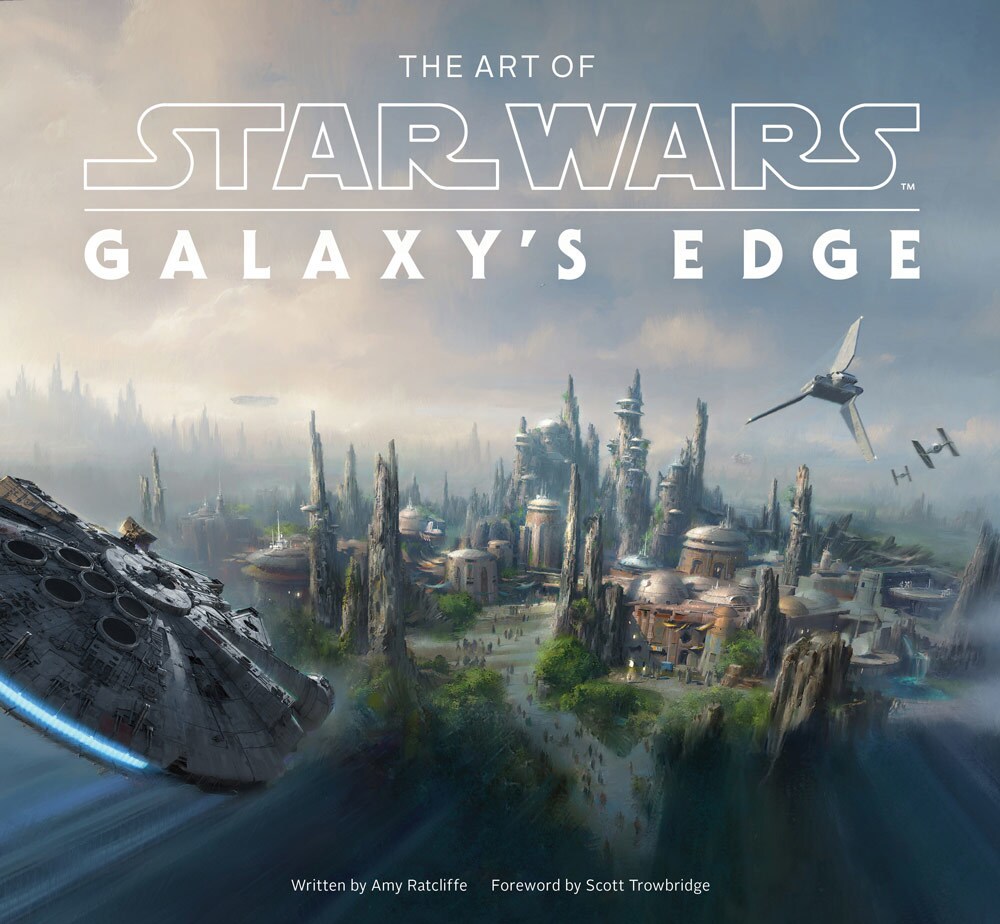 Star Wars publishing had something for everyone in 2021 and a big anniversary to celebrate.
This year was a big one for Star Wars readers with the kick-off of The High Republic. But every week it seemed another interesting story spanning the Skywalker saga and beyond was hitting bookstore shelves.
This year we said goodbye to two popular trilogies. Victory's Price finished off Alexander Freed's Alphabet Squadron series while Thrawn fans were treated to the last two of Timothy Zahn's Thrawn Ascendancy trilogy -- Greater Good and Lesser Evil. Other new works of Star Wars fiction included Sara Kuhn's adaptation of some of Cheli Lona Aphra's early comic book appearances in, Doctor Aphra: An Audiobook Original, Emma Mieko Candon's Ronin: A Visions Novel adapted from the Star Wars: Visions short film "The Duel," and Kristin Baver's Skywalker: A Family at War which took a deep dive into the epic history of the most famous family in Star Wars. Del Rey also began releasing new editions of Star Wars Legends novels beginning with Heir to the Empire, Darth Bane: Path of Destruction, and Shatterpoint.
Fans of concept art and behind-the-scenes got a closer look at the making of a theme park with The Art of Star Wars: Galaxy's Edge and a digital artbook on Vader Immortal made exclusively for the physical Playstation VR edition. If you were looking to express your Star Wars fandom with food, Star Wars: Galactic Baking: The Official Cookbook of Sweet and Savory Treats From Tatooine, Hoth, and Beyond had you covered. And if you wanted to literally be covered in a Star Wars creation Star Wars: Knitting the Galaxy: The Official Star Wars Knitting Pattern Book included directions on how to make your own Star Wars inspired socks, mittens, and sweaters.
Several Star Wars reference books were updated in 2021. The Star Wars Character Encyclopedia was revised with characters from Star Wars: The Rise of Skywalker and the first two seasons of The Mandalorian. Star Wars: The Clone Wars Character Encyclopedia was expanded to include the complete Clone Wars TV series and Star Wars Year by Year: A Visual History was revised up to 2021.
And all of these books, plus the vast library of stories that have come before, helped us to celebrate the 10-year anniversary of Star Wars Reads, a month-long celebration of reading and literacy in homes, schools, libraries, and bookstores around the world. It was a great year to be a book lover and a Star Wars fan. - Amy Richau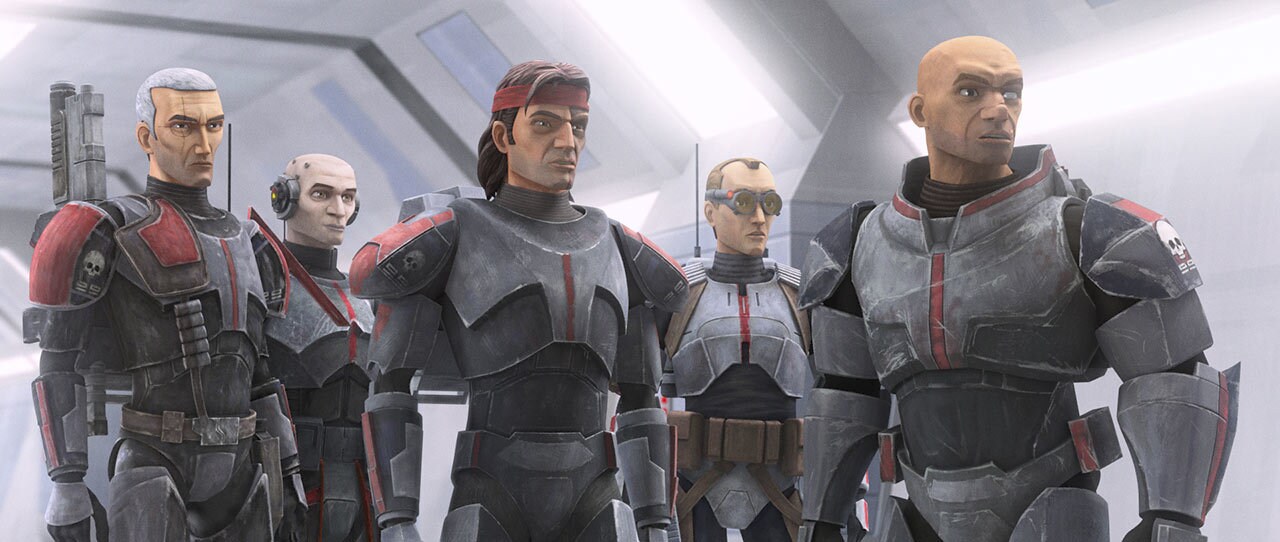 Star Wars: The Bad Batch reported for duty.
Although we'd already met the Bad Batch in Season 7 of
Star Wars:
The Clone Wars
, 2021 gave us a show entirely dedicated to the lovable group of clones formally known as Clone Force 99.
Star Wars:
The Bad Batch
brought back the incredible Dee Bradley Baker voicing (as always) all five clones making up the Batch: Hunter, Wrecker, Crosshair, Tech, and Echo. Plus, audiences met the self-sufficient Omega voiced by
Michelle Ang
. Also a clone, what made Omega unique was quite obvious -- she was a girl! And like Boba Fett, she was an unaltered clone, meaning she ages normally. Although these soldiers weren't so sure about taking care of a kid, Omega quickly proved she was a perfect fit with the unconventional Bad Batch.
With the Empire's rise to power after Order 66, we cheered as Omega joined the Batch to escape the cloners, and sobbed as Crosshair pledged his allegiance to Imperial rule. And after the epic conclusion of the first season, we can't wait to see what the Bad Batch gets up to next. - Emily Shkoukani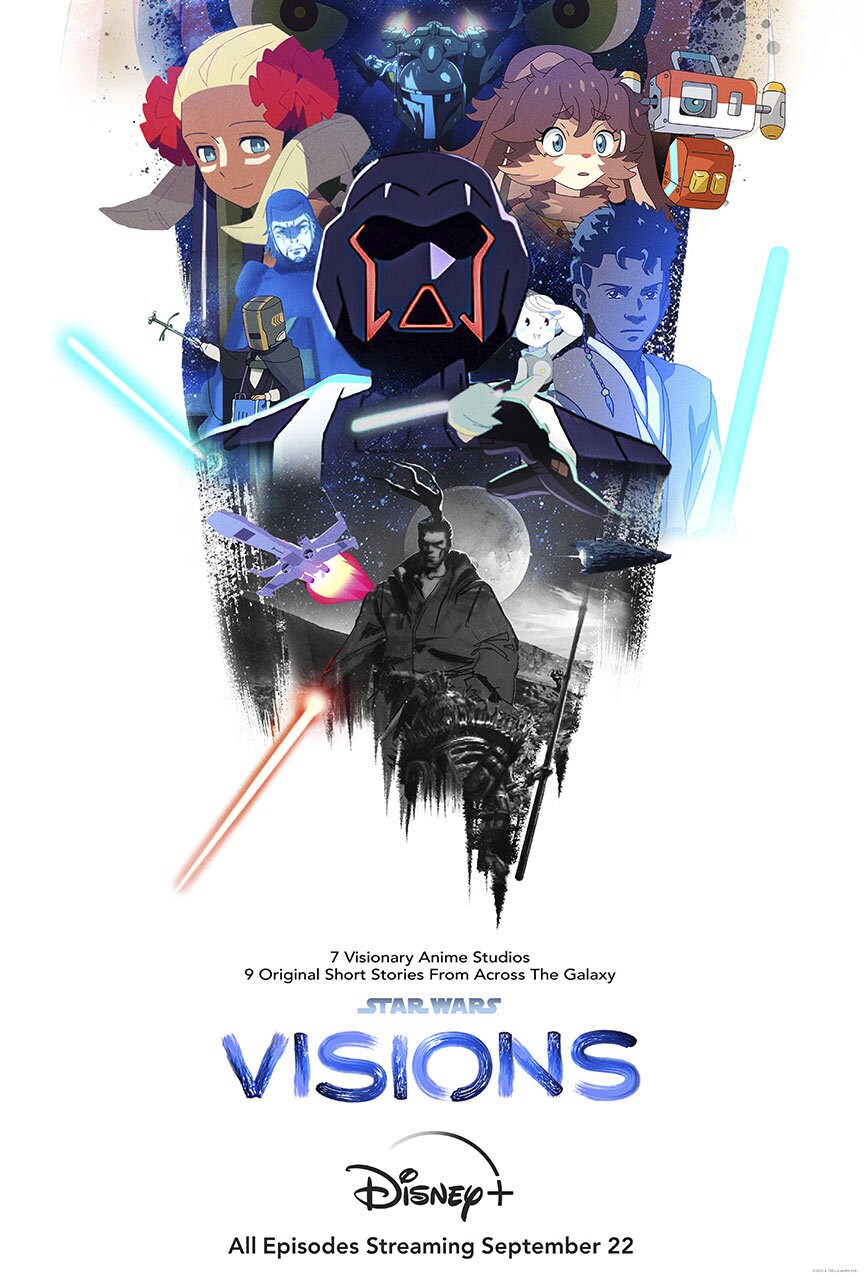 Star Wars: Visions reimagined the galaxy through the lens of anime.
Star Wars
has a way of captivating our imagination, inspiring fans to envision how we would tell our own stories from a galaxy far, far, away. This year
Star Wars: Visions
gave us an all-new, creative take on the idea with a series of animated short films.
Leading Japanese anime studios took on the Star Wars universe, offering innovative characters, planets, and everyone's favorite mechanical companions, droids. Not having to tie into the larger chronology allowed creators the freedom to think outside of the box, coming up with original stories that fit perfectly into both Star Wars and anime storytelling.
From a rockin' band of misfits in "Tatooine Rhapsody" to "T0-B1" where a droid longs to become a Jedi, there's something for every Star Wars fan in these imaginative shorts. By giving Japanese creators a platform to showcase their own mythology that weaves in their culture and their own unique style, Star Wars: Visions gave fans a fresh look at Star Wars in a fun and exciting way, reinventing the galaxy of stories that we know and love. - Jenn Fujikawa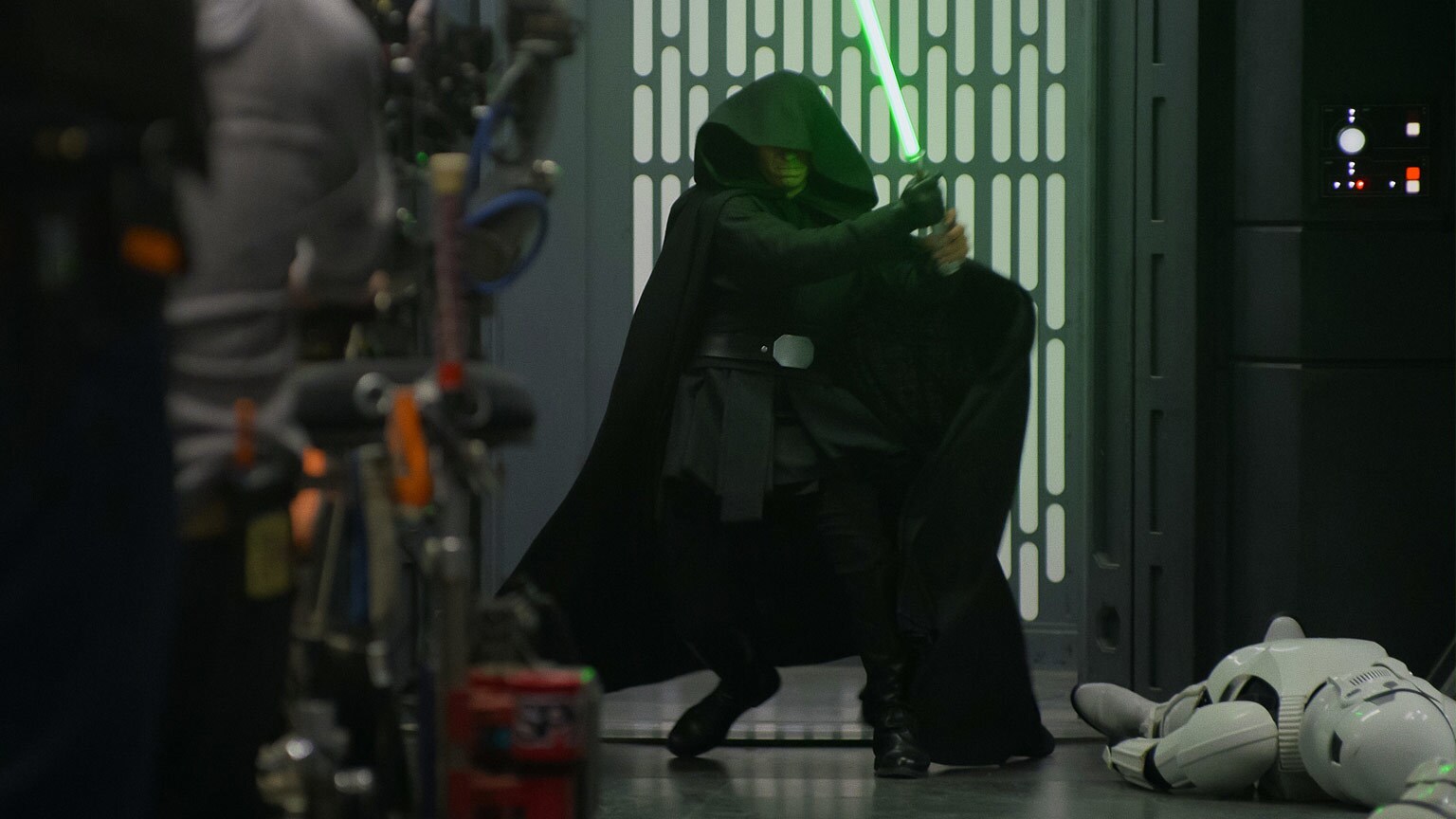 Disney+ took us Under the Helmet of Boba Fett, back to The Battle for Endor, flying over the sands of Tatooine, and beyond.
Beyond the big tentpole releases, Disney+ premiered an array of unexpected, diverse, and original new Star Wars content that was bite-sized and tinged with nostalgia.
In April, Disney+ dug deep into the Lucasfilm vaults and released The Star Wars Vintage Collection featuring Lucasfilm's original forays into animation and the first two Star Wars spin-off films. The Story of the Faithful Wookiee (famous for being Boba Fett's original on-screen debut), Droids, and Ewoks, offered three highly-stylized retro adventures, complete with that original Saturday morning cartoon feel. Caravan of Courage and Ewoks: The Battle for Endor, two made-for-tv movies that continue Wicket the Ewok's adventures, drip wonderfully with nostalgia. (I was obsessed with these movies as a kid, so much so that I wore out the magnetic tape on my The Battle for Endor VHS.)
But arguably, the most exciting inclusion in the Vintage Collection, is Genndy Tartakovsky's high-octane 2-D animated micro-series, Star Wars: Clone Wars. Set between the events of Star Wars: Attack of the Clones and Star Wars: Revenge of the Sith, Tartakovsky's series is a wild take on Star Wars. The storytelling and visual approach of Clone Wars now seems like a spiritual ancestor to this year's equally as distinctive Star Wars: Visions.
We also got the trilogy of sights and sounds with Star Wars Biomes, Star Wars Vehicle Flythroughs, and Star Wars Galaxy of Sounds, more "experiences in ambiance" than anything else. Biomes is my favorite of the three: a cross between a National Geographic documentary, Star Tours, and the best screensavers in existence, that presents a series of soothing, almost hypnotic, aerial tours over many recognizable Star Wars locations. Of the six planets featured, in my opinion, Hoth and Mustafar are the ones to beat.
And for the behind-the-scenes enthusiast (and really who isn't?), the last part of 2021 saw the release of not one, but two new in-depth documentaries. In late August, Disney Gallery: The Mandalorian premiered its latest episode focused exclusively on The Mandalorian's unforgettable Season 2 finale, exploring the creation of the final chapter from every angle including a deep dive into bringing a Return of the Jedi-era Luke Skywalker to life. And just last month, Disney+ delivered Under the Helmet: The Legacy of Boba Fett. Just when you think you've seen, read, or heard everything there is to know about the fan-favorite bounty hunter, the special presents never-before-seen footage and new interviews with the likes of George Lucas, Ben Burtt, Joe Johnston, and others. - Carlos Miranda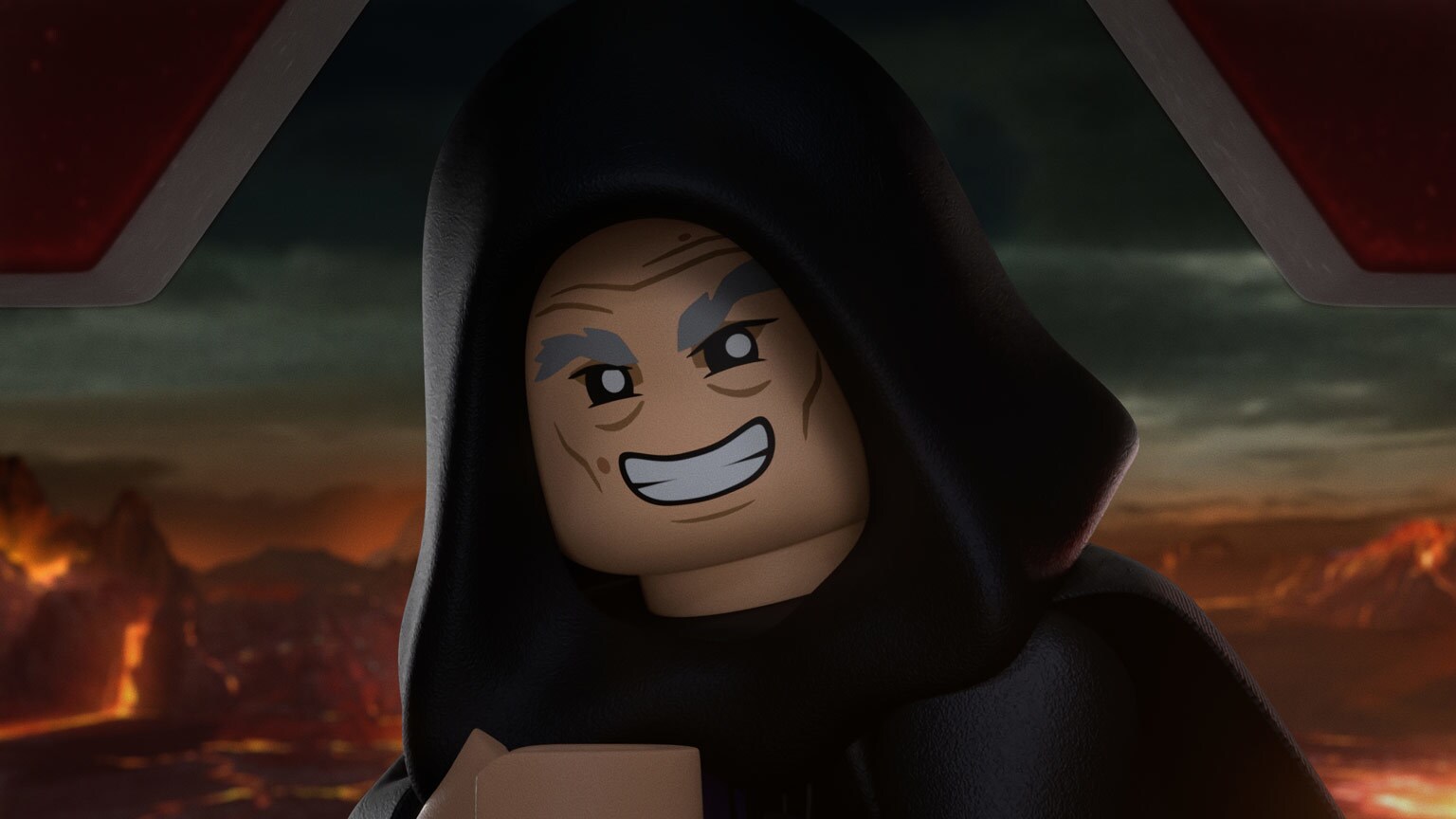 LEGO Star Wars Terrifying Tales gave us thrills and chills.
The Nightsisters returned, Luke became a stormtrooper, and Maul battled fiercely with the puns! Star Wars got into the spirit of Halloween this year thanks to LEGO Star Wars Terrifying Tales on Disney+. In the all-new Star Wars special, we saw Poe Dameron and BB-8 take an unexpected trip to the volcanic planet of Mustafar where they met Graballa the Hutt -- a nefarious entrepreneur renovating Darth Vader's castle to become the first all-inclusive, Sith-inspired, luxury resort. Our heroes journeyed deep into Vader's creepy castle with an equally creepy guide, Vaneé, who treated them (and us) to three scary stories.
The terrifying tales are infused with classic LEGO Star Wars humor, so both kids and grownups can get in on the fun. Plus, it has lots of nostalgic deep cuts for 80s movie fans and classic horror film buffs to enjoy. Jump scares and laughs abound in this spoopy special, making it an instant Star Wars Halloween classic. - Jennifer Landa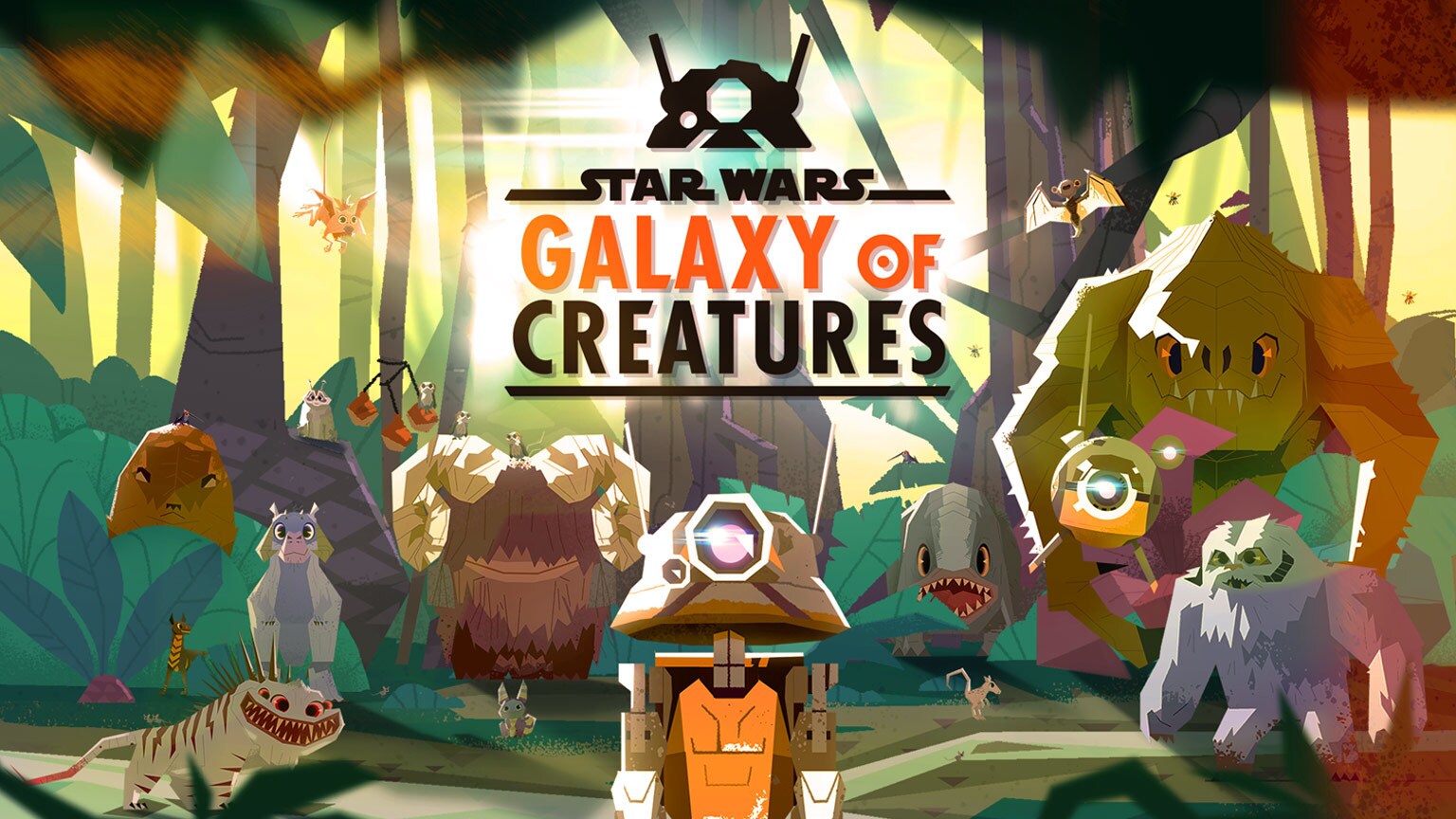 We explored the Galaxy of Creatures.
Wildlife fans, young and old, rejoiced with the release of the animated Star Wars: Galaxy of Creatures series on Star Wars Kids. Hosted by the inquisitive droid 5F-R3, "Aree" has been our guide through a dozen fun shorts starting this fall. As members of the Galactic Society of Creature Enthusiasts, Aree and his camera droid, naturally named "Cam," have brought us face to face with a variety of the fauna found all over in Star Wars. From film favorites like tauntauns and porgs to small screen critters like voorpaks and blurrgs, we've gotten great up-close-and-personal glimpses of the creatures of the galaxy. And in keeping with the Society's mission to help wildlife, Aree has had some amazing adventures, such as treating a wampa's cold and rescuing a nexu from poachers. Along the way, Cam documents Aree's attempts to answer burning questions like, "Can you play fetch with a charhound?"
With its cute animation style and Aree's charm, Galaxy of Creatures packs fun and learning into bite-sized videos, ending with some interesting facts about that episode's featured animal. Where will the Galactic Society of Creature Enthusiasts send Aree and Cam next? Wherever they go, we're excited to join in on their humorous mischief! - James Floyd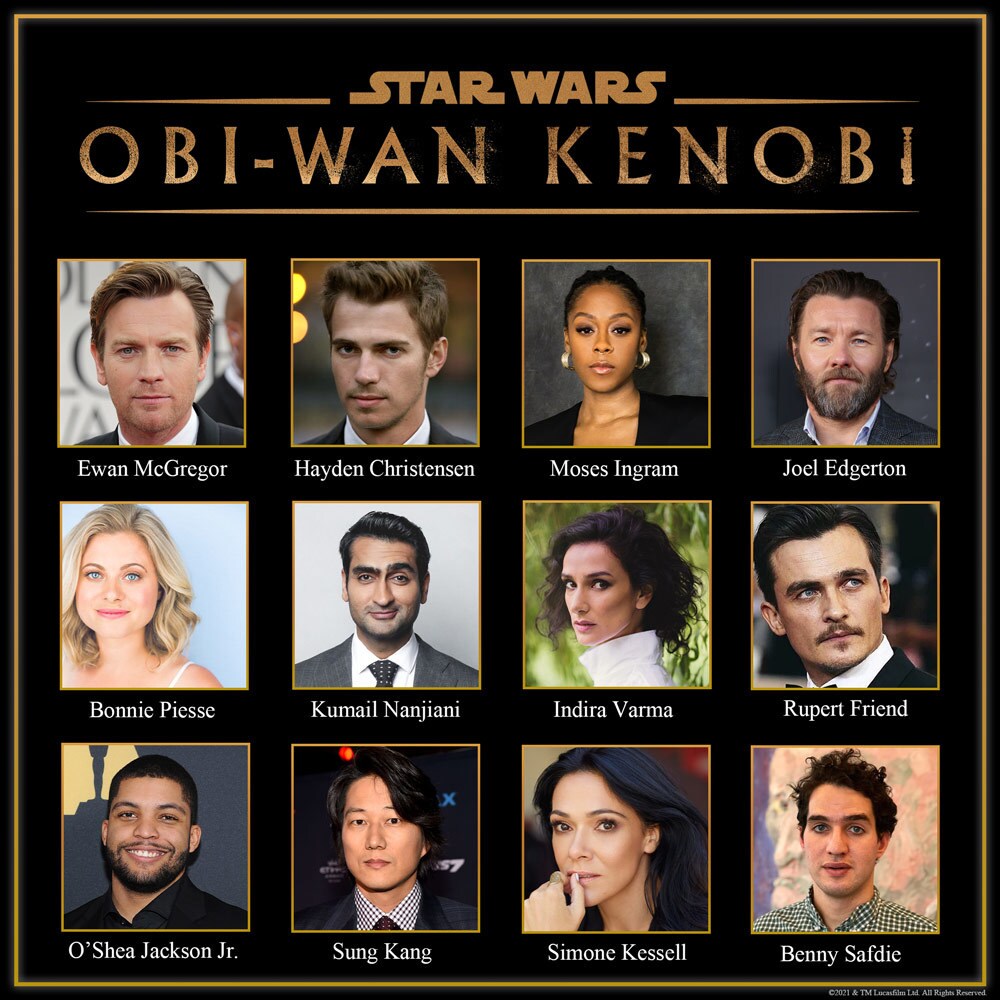 The cast of the Obi-Wan Kenobi series was revealed.
In March we learned the names of new and returning cast members preparing to enter the galaxy with the Obi-Wan Kenobi series. Newcomers included Moses Ingram, Kumail Nanjiani, Indira Varma, Rupert Friend, O'Shea Jackson Jr., Sung Kang, Simone Kessell, and Benny Safdie.
With the return of Joel Edgerton and Bonnie Piesse, back in their prequel trilogy roles of Owen and Beru Lars, fans realized they could lead us back to the Lars homestead. We last saw them cradling a young Luke in the final frames of Star Wars: Revenge of the Sith. And joining the cast was another son of the twin suns: Hayden Christensen, stepping back into the role of Darth Vader 18 years after he last donned the armor.
And finally -- finally -- Ewan McGregor, the Scottish actor who first portrayed a young Obi-Wan Kenobi in Star Wars: The Phantom Menace, will return in a role many believed was long behind him. Where will we find Kenobi? Only executive producers Kathleen Kennedy, Michelle Rejwan, Deborah Chow and McGregor, along with series writer Joby Harold and director Deborah Chow, know for sure. And we can't wait to learn more when Obi-Wan Kenobi arrives on Disney+ in 2022. - Mark Newbold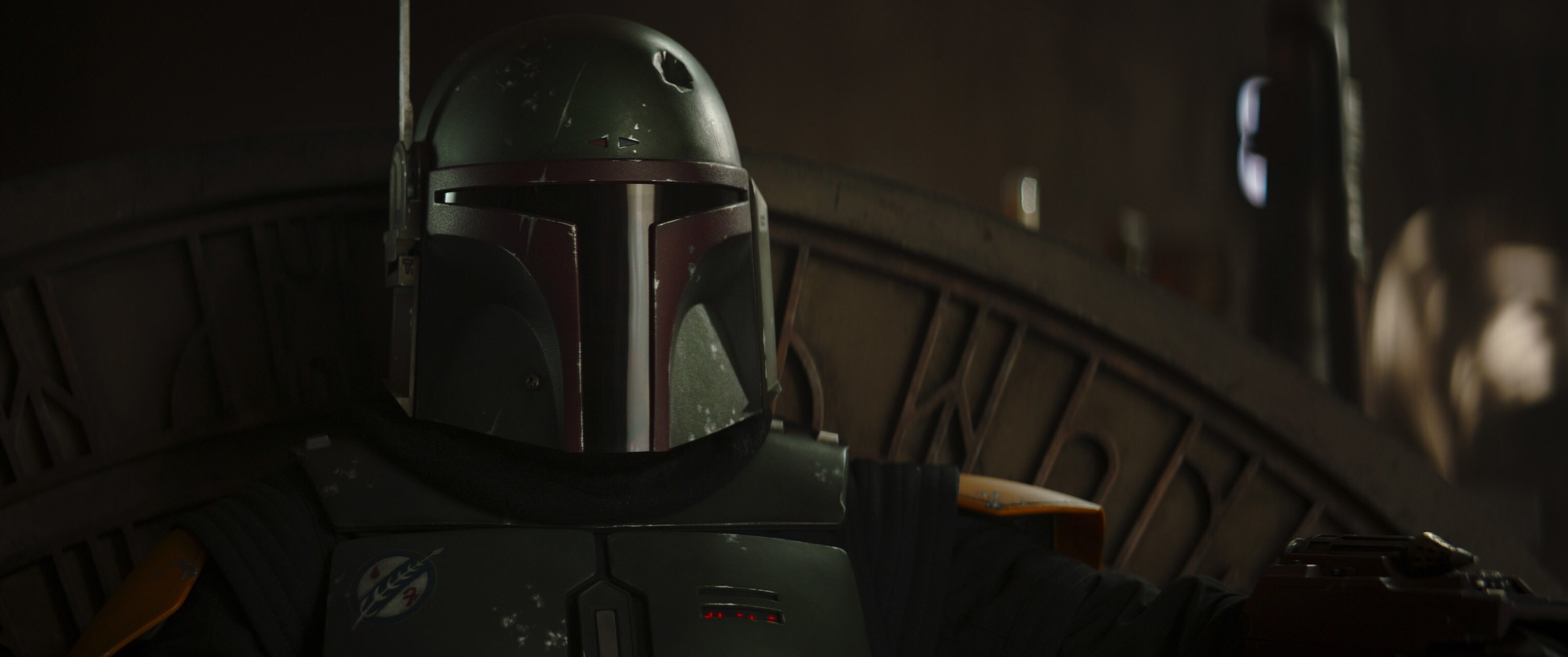 The Book of Boba Fett had us in its sights all year.
Sure, we haven't seen even one episode of The Book of Boba Fett yet, but with the series kicking off next week -- and its seven-episode season promising to keep fans of the iconic bounty hunter engaged well into the winter months -- you can bet your beskar we'll be revisiting the series come next year's "Best of 2022" feature.
But we're getting ahead of ourselves. The Book of Boba Fett first secured its place on this list when it was revealed during the The Mandalorian Season 2's finale last year; if the surprise, post-credits shot of Jabba's palace elevated our pulse, it was Fett unceremoniously taking Bib Fortuna's life -- and his seat -- that spiked our adrenaline beyond any doctor recommended levels. Toss in Fennec Shand swigging a celebratory blue beverage as Boba gets comfy in his new ruling chair and we were sold.
Of course, much like a Sarlacc generously digesting its victims over the course of a millennia, The Book of Boba Fett was the gift that kept on giving. The series' reveal was later followed by the first official trailer, packed with enough heart-pounding scenes, quotable lines, and fan-pleasing call-outs to fill the cargo hold of Fett's own starship. Then came more trailers -- complete with that bacta tank tease and Fennec whipping a blade from her blaster's stock.
Most recently, we got a peek at the series' upcoming line of Black Series figures, including incredibly detailed -- and helmet-less -- takes on Fett and Shand. Needless to say, we've already cleared plenty of space on our desks and bookshelves to position these beauties in their most menacing poses. So, yeah, you could say we're ready for The Book of Boba Fett to land like a jetpack-fired missile when it launches December 29. - Matt Cabral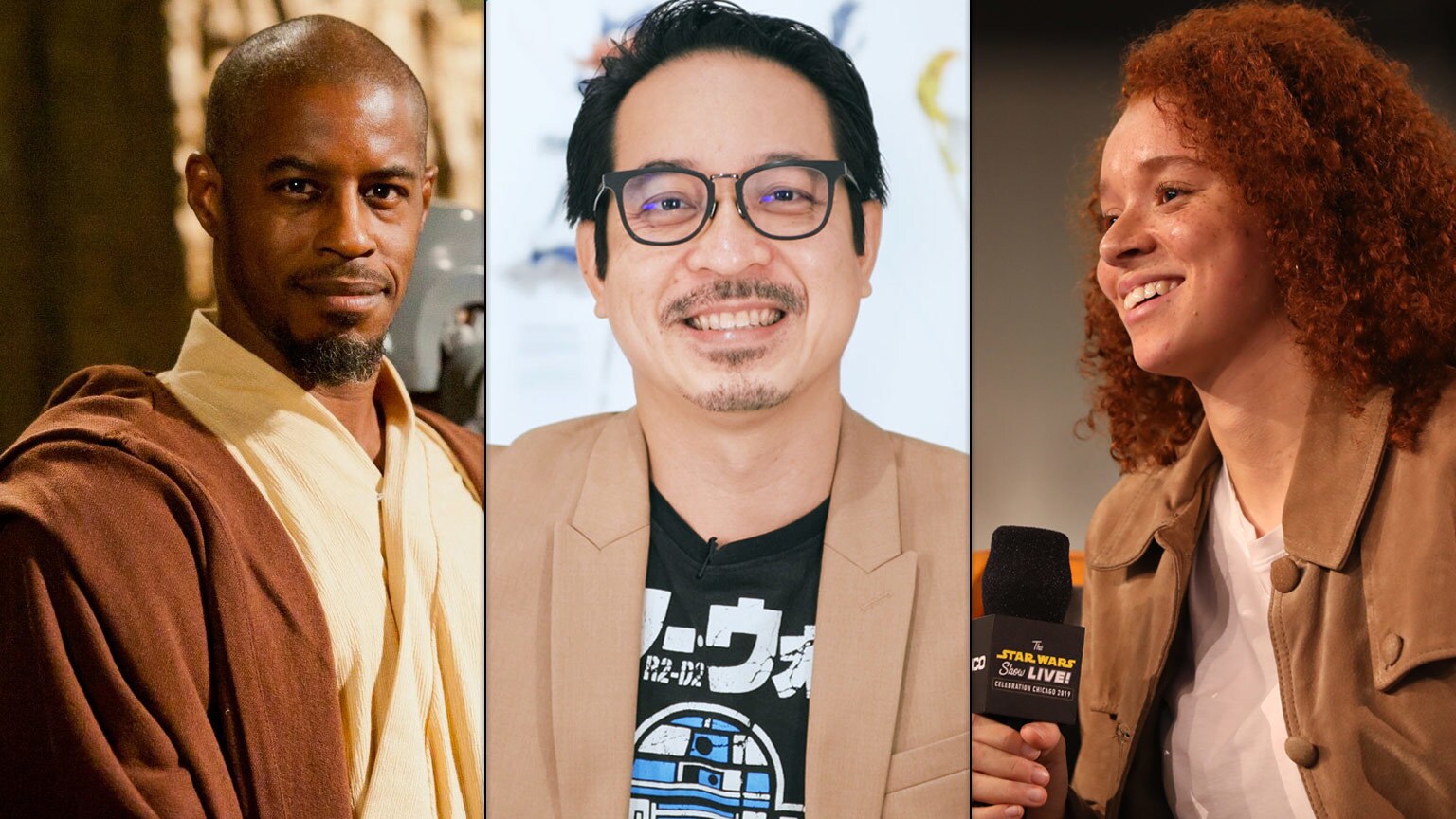 StarWars.com continued a Webby winning streak and added some Tellys to the trophy shelf while keeping the fan community informed.
Every week there was something new from the StarWars.com video production team, with the launch of the new bi-monthly online series, Star Wars: The High Republic Show, and continued to release This Week! In Star Wars. And although currently on hiatus, the team was honored to receive an astounding 10 Telly Awards in 2021 for a trio of shows, including Gold for Our Star Wars Stories and Silver for Star Wars: Jedi Temple Challenge and The Star Wars Show. And the accolades didn't stop there. At the Webby Awards, StarWars.com was recognized as an Honoree in Branded Entertainment - Series for Star Wars: Jedi Temple Challenge as well as an Honoree in Branded Entertainment - Diversity and Inclusion for Star Wars Families. And we're looking forward to 2022 and all the exciting new stories left to tell. - Anina Walas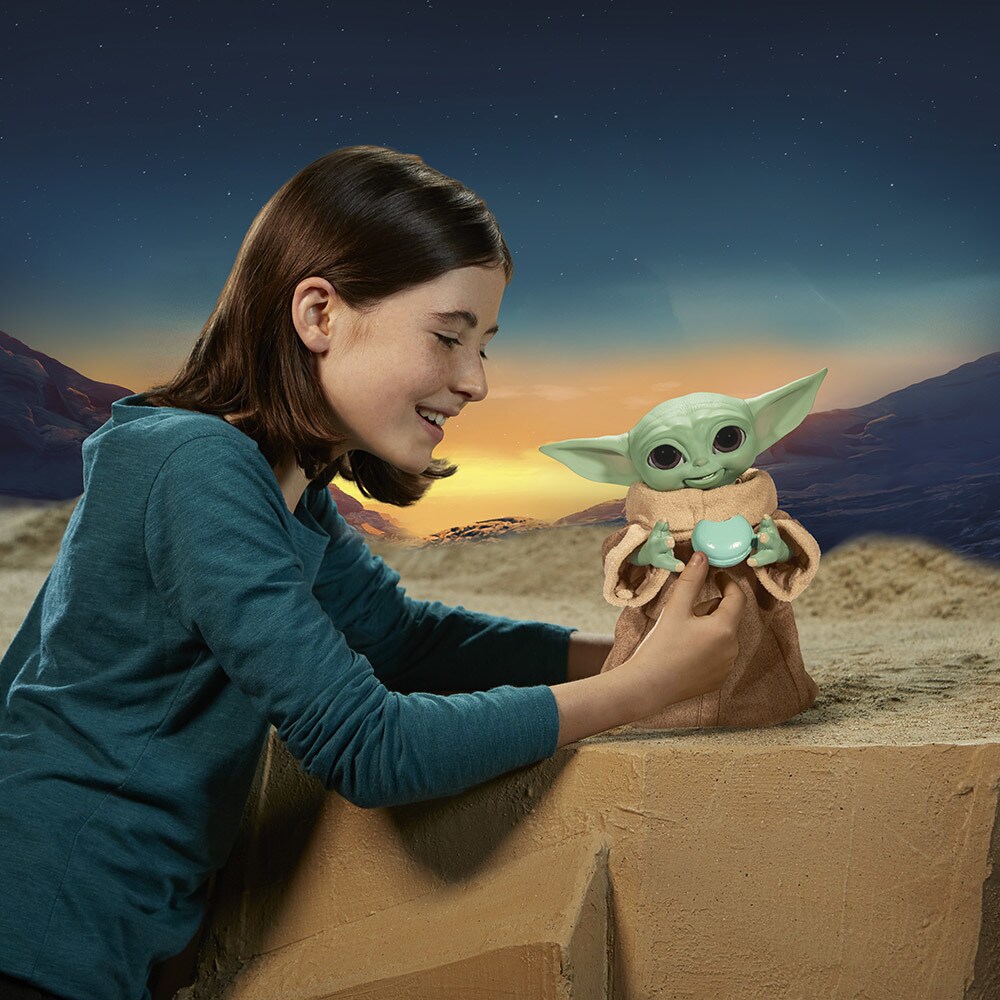 Star Wars collectors added a hungry Grogu, an Ewok statue, and a massive AT-AT to their wish lists.
Star Wars collectors know you're never too old for Star Wars toys, and this year was full of covetable new releases that spanned all 50 years of Lucasfilm's history. Grogu took the world by storm in November 2019, but two years later toymakers took that cuteness quotient to whole other level with Galactic Snackin' Grogu from Hasbro. Among its many lifelike features, this animatronic toy included sounds, motions, and accessories that could melt even the hardest beskar hearts.
Speaking of cuteness (although the Empire might disagree!), Sideshow revealed the latest in the Kotobukiya Artist Series, this time featuring world-renowned illustrator duo Gurihiru: the Ewok statue, The Battle of Endor: The Little Rebels. Standing at 7.48" tall, the diorama features several of the diminutive heroes attacking an AT-ST on the forest moon of Endor.
In a flashback to the '90s, Tamagotchi released a new Star Wars R2-D2 that reminded us of the array of critters we once maintained in similar plastic eggs. If you ignore the astromech for too long, the Jawas may come and take him away, so be vigilant!
And more recently, one collectible that's really hard to ignore: the LEGO AT-AT. Standing at 25" high, the 6,785 piece set is the Ultimate Collector Series AT-AT many Star Wars fans have been hoping for. - Dan Zehr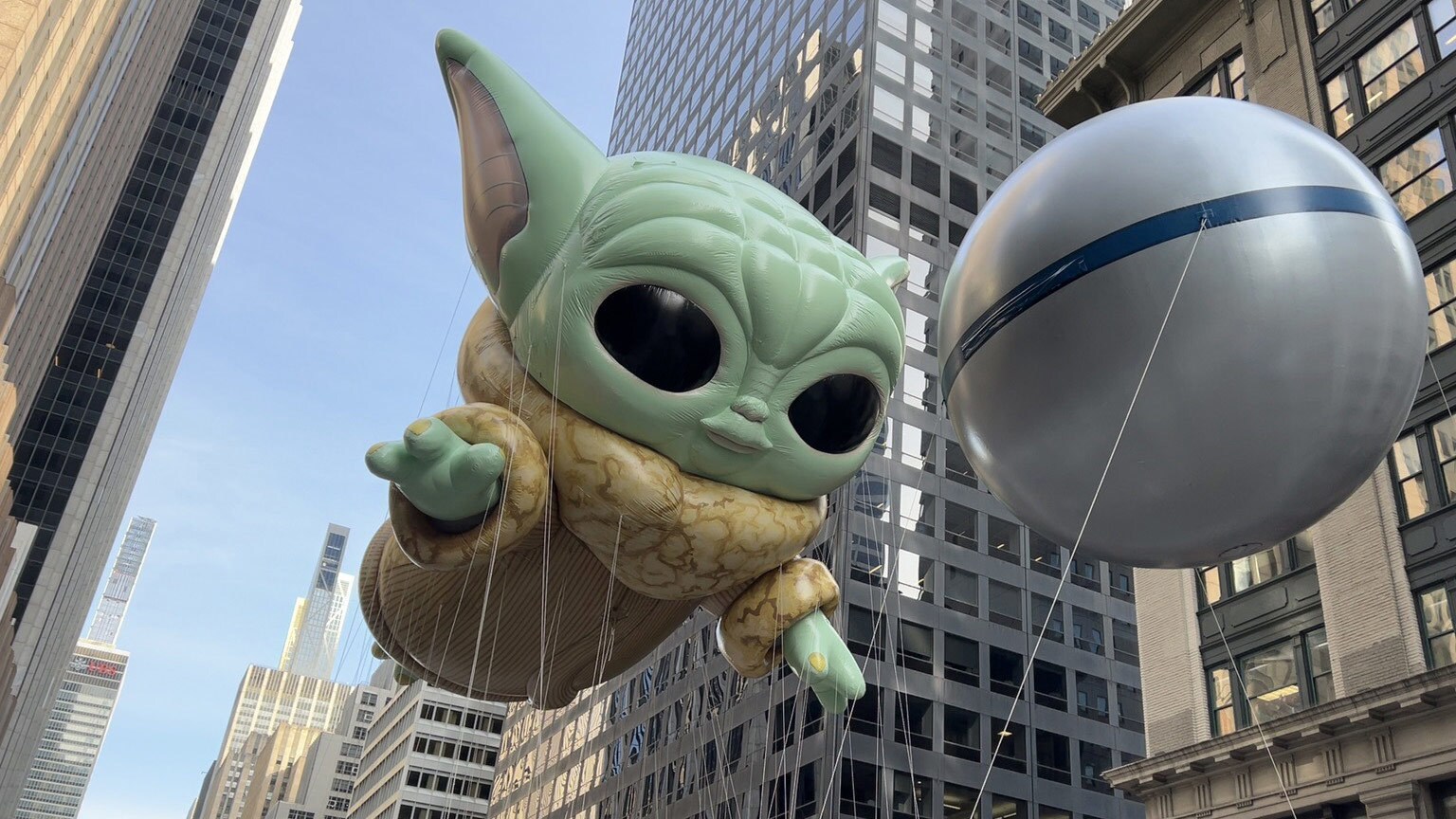 Grogu floated down Fifth Avenue in the Macy's Thanksgiving Parade.
This year, the first-ever Star Wars balloon took to New York skies during the Macy's Thanksgiving Day Parade, in the form of a Funko Pop! inspired version of Grogu. We needed nice things this year and our favorite Mandalorian sidekick definitely fits the bill.
Designed by Funko and Lucasfilm, this charming green space baby balloon measured 41-feet-high, 29-feet-long, and 37-feet-wide. Grogu is depicted with his favorite silver knob from the Razor Crest, reminding us all that Star Wars magic can be found even in the most ordinary of places -- like on the bridge of a ship. Thanks for making our 2021 delightful, giant Grogu float! - Swapna Krishna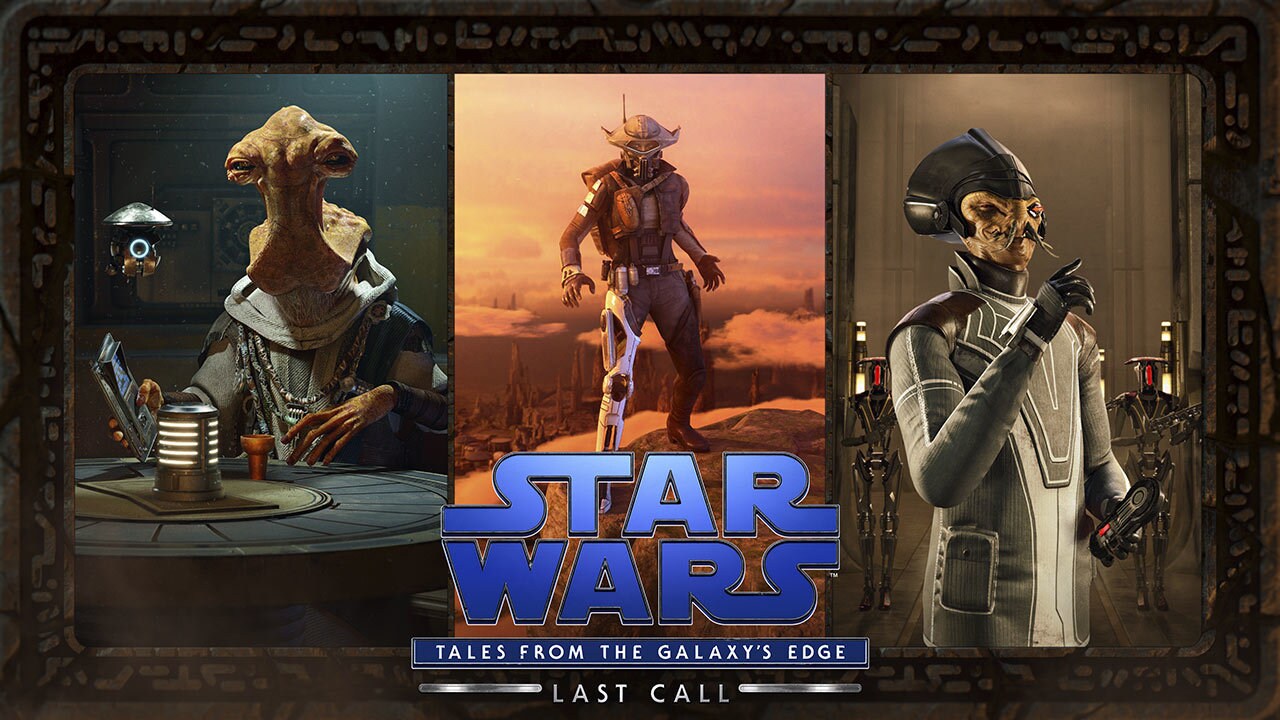 ILMxLAB's Tales from the Galaxy's Edge – Last Call spun new stories in VR.
This year gave us the opportunity to step back into Black Spire Outpost in the jaw-dropping conclusion of Tales from the Galaxy's Edge.
This time, Dok-Ondar was on the hunt for an ancient relic, and you're just the right person for the job! In the adventure, you could be hired by the Ithorian trader familiar to anyone who's been to Galaxy's Edge, and run into the owner of the Droid Depot and two very famous droids. And that was just the start of the story.
And, of course, we can't forget Seezelslak! (Did you catch the Azumel bartender's cameo at the 2021 Macy's Thanksgiving Day Parade?) Seezelslak had more intriguing tales to offer you in Last Call, where we also continued exploring the Force by training a Padawan during the time of the High Republic and tried to fill the metallic shoes of IG-88 in an action-packed bounty hunting adventure. No matter how you spend your time on Batuu, Last Call made every minute thrilling. – Kelly Knox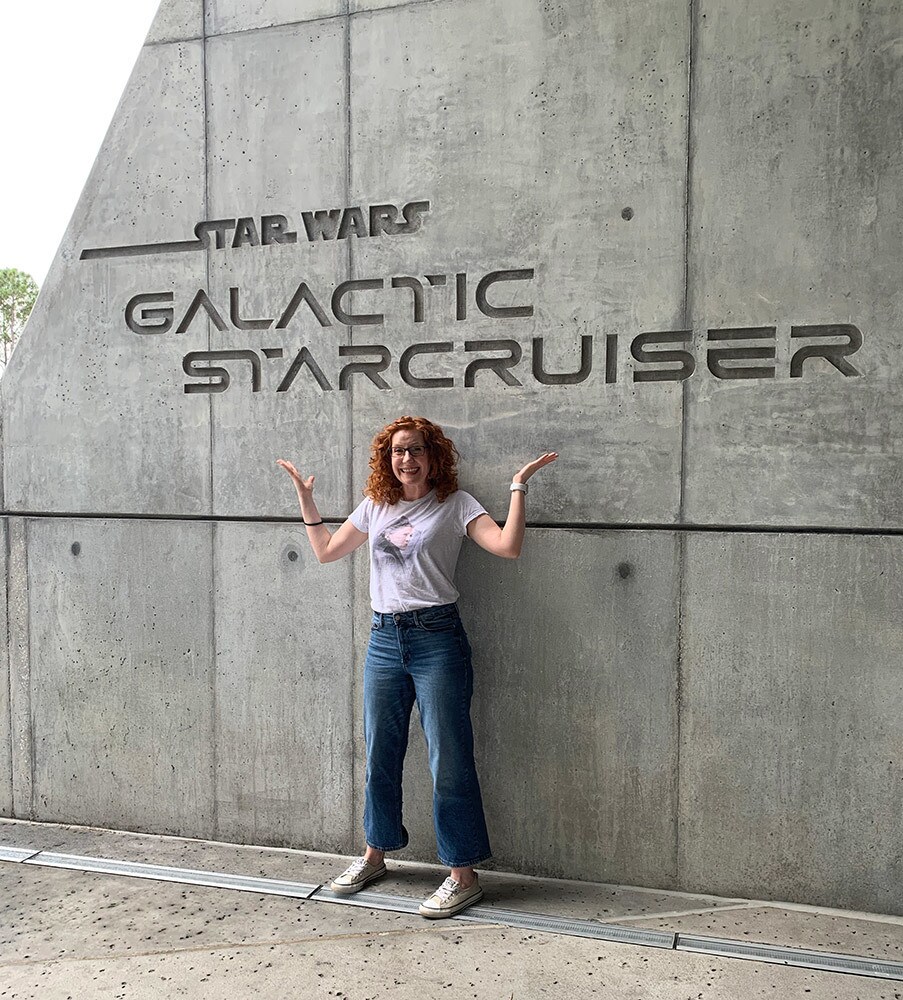 We climbed aboard the Halcyon in Star Wars: Galactic Starcruiser.
If you were blown away by stepping foot on a Star Wars planet with the opening of Star Wars: Galaxy's Edge, just wait. Not even gazing at the Millennium Falcon in real life can fully prepare you for standing on the bridge of a starcruiser as it makes the jump to lightspeed or feeling the thrum of a lightsaber as it kicks back from the jolt of deflecting a laser bolt.
Although Star Wars: Galactic Starcruiser won't take its maiden voyage until March 2022, this year I had the chance to climb aboard the Halcyon for a test flight. I sampled the cuisine (including a dish that was, I'm not exaggerating, moving on my plate.) I learned how to wield a hydrospanner and used the ship's shields to block enemy fire. And, yes, I held a lightsaber and took my first steps into a larger world.
Even in an unfinished state, the immersive experience was unlike anything I'd ever witnessed. I can't wait to go back and explore. - Kristin Baver