Read. This is the Way.
This fall, Star Wars Reads returns for its 11th year, another month-long celebration of reading and galactic fun!
Starting on October 1, 2022, curious Jedi of any age are invited to explore their own Star Wars story through books, comics, and free digital activities like printable coloring pages.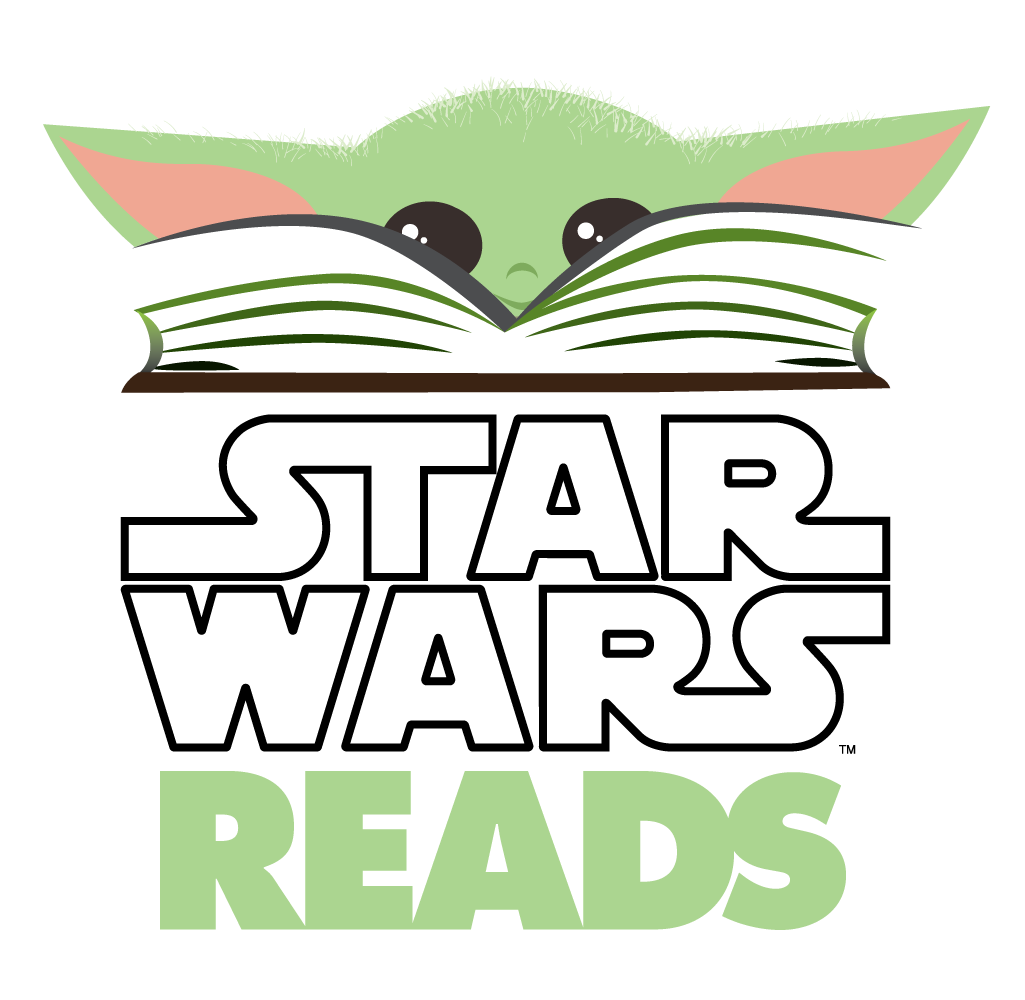 "We are excited to continue this annual tradition showcasing the importance of reading and literacy," says Michael Siglain, Creative Director of Lucasfilm Publishing. "With the support of our publishing partners, longtime fans and new readers, and talented authors, we hope to encourage readers of all ages to read stories that will transport them to a galaxy far, far away."
As a thank you the Anaheim Public Library and the surrounding community, Disney Publishing and Lucasfilm Press will collaborate with the nonprofit First Book for a book donation of 20,000 brand new and free titles for eligible families and educators from the area. The event will also include read-alongs and story times with Disney VoluntEARS from Disneyland Resort. First Book is a non-profit organization dedicated to providing free and affordable new books and educational resources to educators who serve children in need.
More ways to celebrate:
Participate in the Star Wars Reads celebration with your classroom.
Join the Star Wars Reads conversation on social media with #StarWarsReads.
Turn the page on adventure by sharing a Star Wars book with a friend or younger sibling on your own. Some recommended reading can be found below!
For younglings up to age 7:
Star Wars: A Jedi You Will Be by Preeti Chhibber 
Star Wars: The Legend of Obi-Wan Kenobi Little Golden Book 
For middle grade Padawans ages 8-12: 
Race to Crashpoint Tower by Daniel José Older 
For Young Adult Jedi Knights ages 12-17: 
Padawan by Kiersten White 
Star Wars: The High Republic: A Test of Courage by Justina Ireland 
For Jedi Masters ages 18+:
Star Wars: The Princess and the Scoundrel by Beth Revis
Star Wars: Shadow of the Sith by Adam Christopher
Or pick up a new story from Star Wars: The High Republic Phase II or one of many other Star Wars books and comics.