Get a first look at never-before-seen concept art from the making of the Star Wars-themed lands.
Star Wars: Galaxy's Edge brought the galaxy far, far away into our own. Now, a new book from Abrams will reveal how the Star Wars-themed lands at Disney Parks came to be.
The Art of Star Wars: Galaxy's Edge arrives April 27, and comes loaded with concept art and insights chronicling the ideation and design of its namesake.
"Bringing The Art of Star Wars: Galaxy's Edge together was such an undertaking from everyone involved," author Amy Ratcliffe tells StarWars.com. "I conducted a ton of interviews with Walt Disney Imagineering and Lucasfilm geniuses, and I was continually grateful for how available everyone made themselves. And also I was super impressed with everyone's long-term memory as we went back years and years to the beginning of ideas for what would become Galaxy's Edge!"
For Scott Trowbridge, portfolio creative executive, Walt Disney Imagineering, The Art of Star Wars: Galaxy's Edge is a chance to show fans the evolution of ideas and the work of many unsung heroes. "While guests and audiences always get to see the finished product, I'm excited to be able to share this rare glimpse into the creative process and to share how Imagineering develops a concept from the earliest brainstorms and sketches, to developing those into fully fleshed out and buildable designs," he says. "I think that it might be surprising to learn that for every element that is eventually built, there may be dozens and dozens of explorations and options that led up to that final version.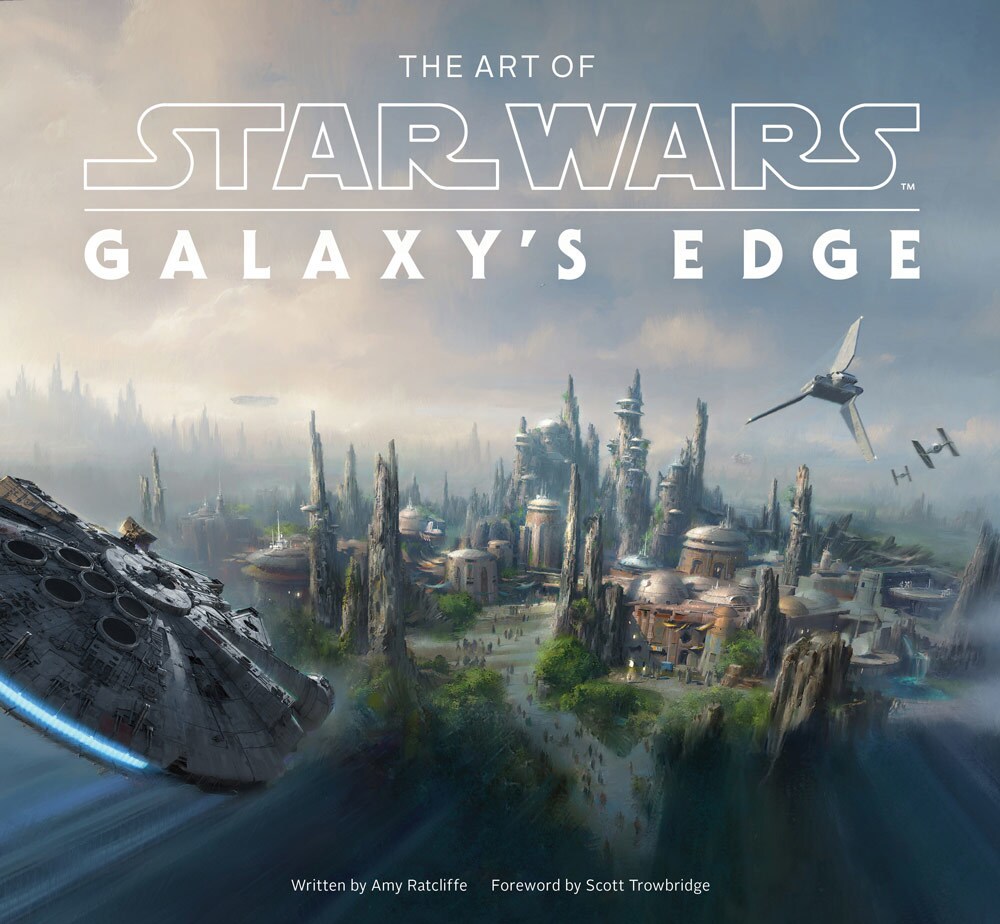 The book collects art from the development of every aspect of the land, from eateries to attractions to the marketplace. Even Ratcliffe was surprised at what she found during her research.
"In flipping back through the notebook I used for interviews and research I revisited so many highlights," she says. "I had an amazing time talking to so many people who are passionate about their work. In talking with Disney Parks' senior costume designer Joe Kucharski, who helped design the cast members' looks for Galaxy's Edge, he told me a man wearing baggy cargo pants and styling his socks as leg warmers in the parking lot of a Trader Joe's on a rainy day was the starting point for the gaiters many cast members wear. Inspiration is everywhere!"
"I'm particularly excited to share some of the very early notions and sketches from when we were exploring what a new Star Wars destination should feel like," adds Trowbridge. "Creating a never-before-seen place that simultaneously felt like the perfect stepping off point for adventure, that felt authentically Star Wars, and, that we could actually build in THIS galaxy was a challenging exploration with a huge obligation to get it right."
See below for a first look at just a few pieces of gorgeous art you'll find in the book. Bright suns!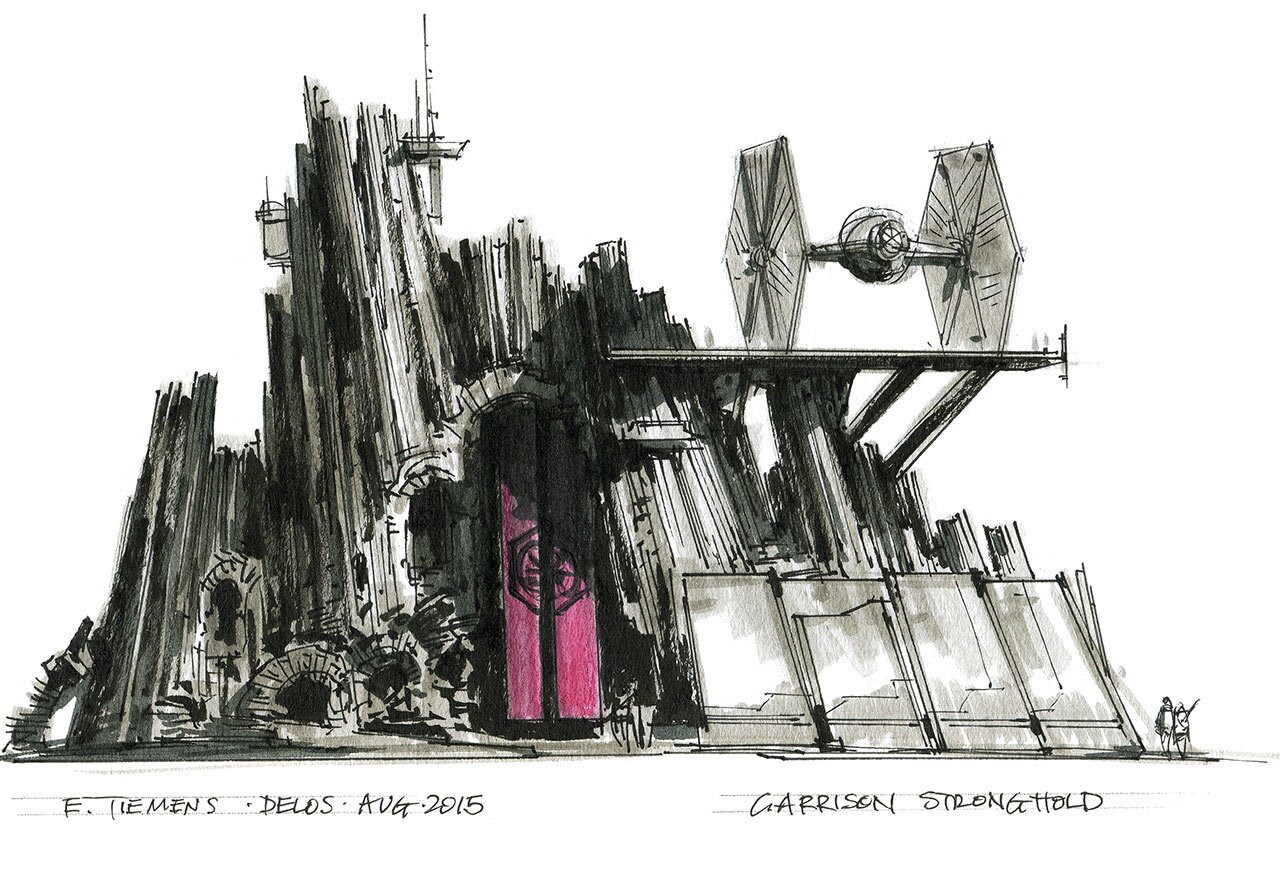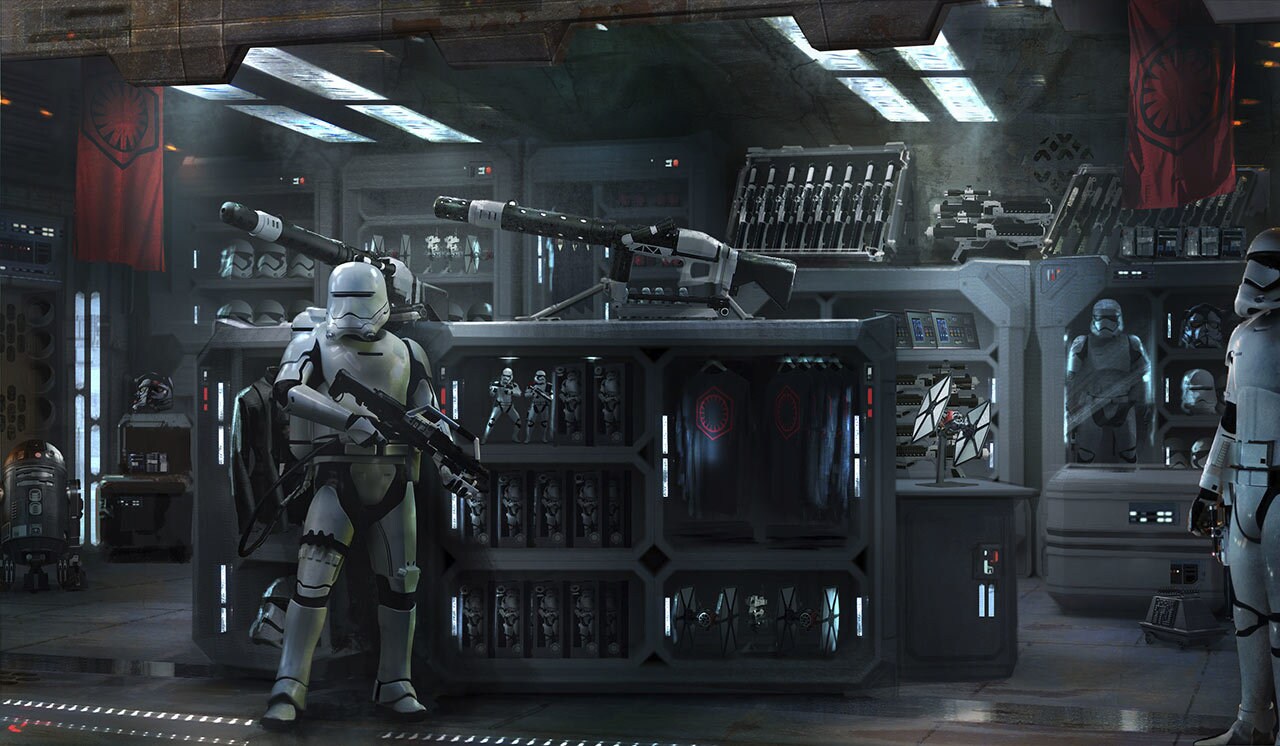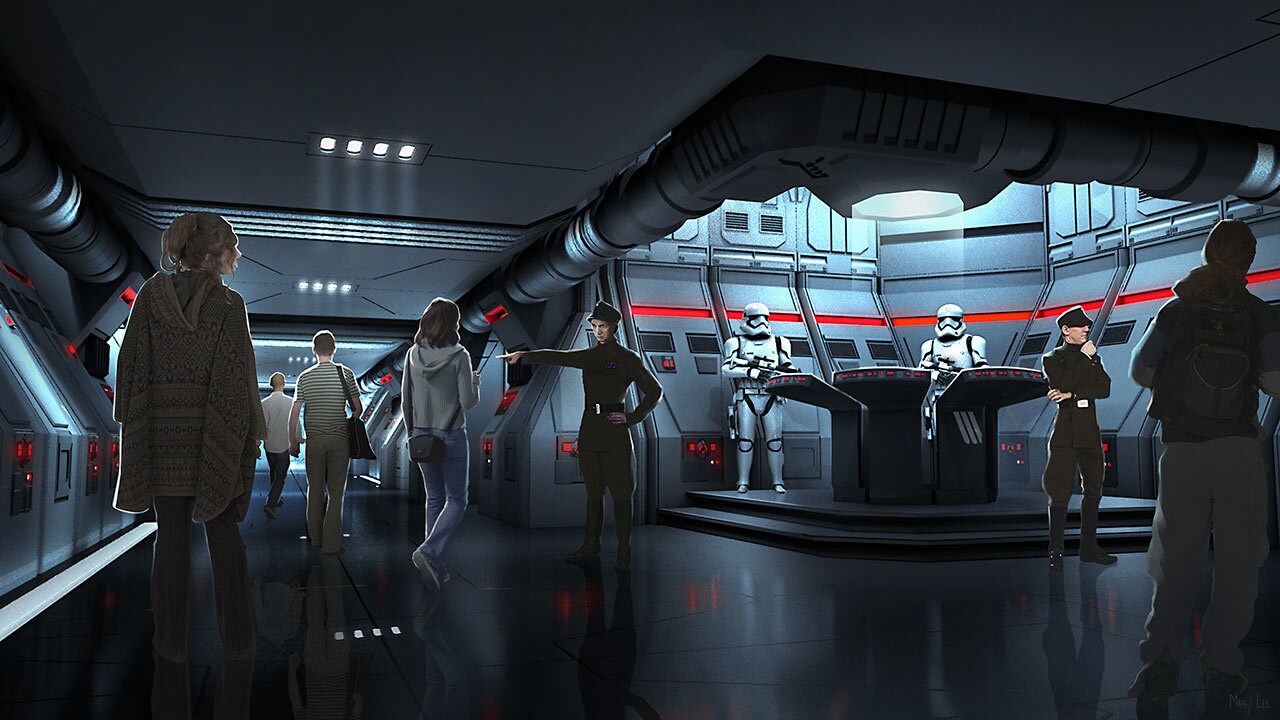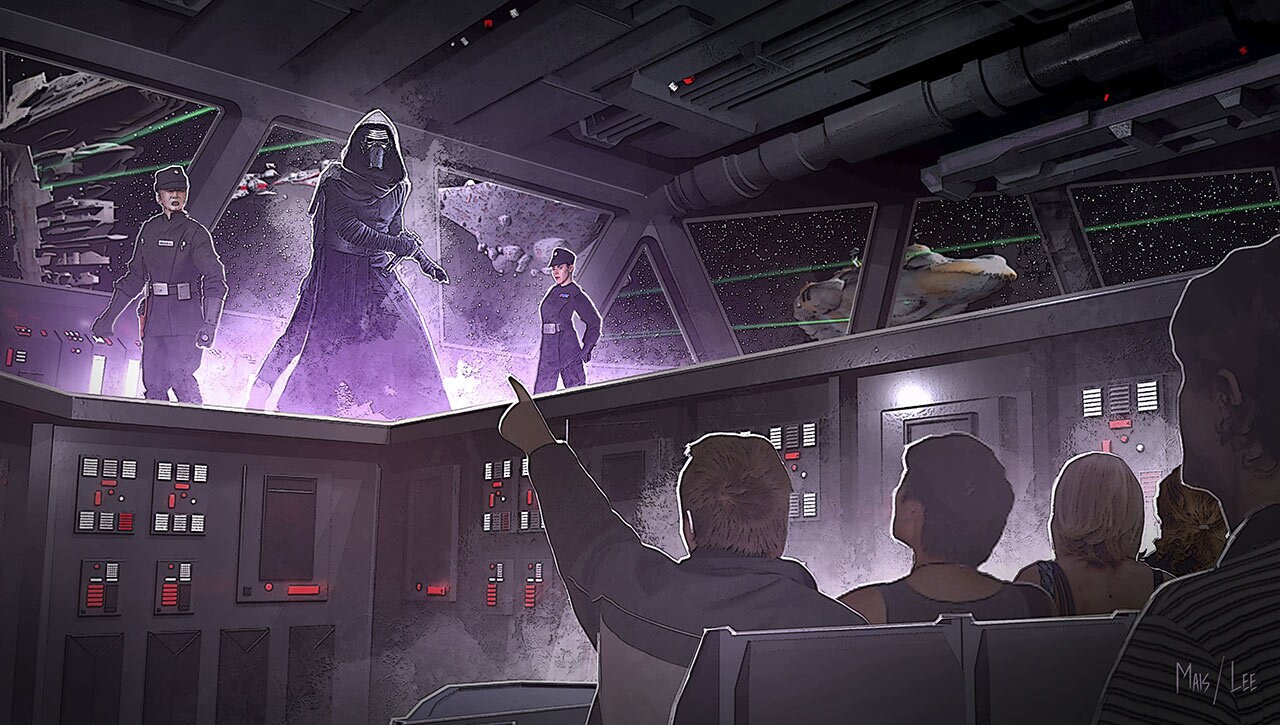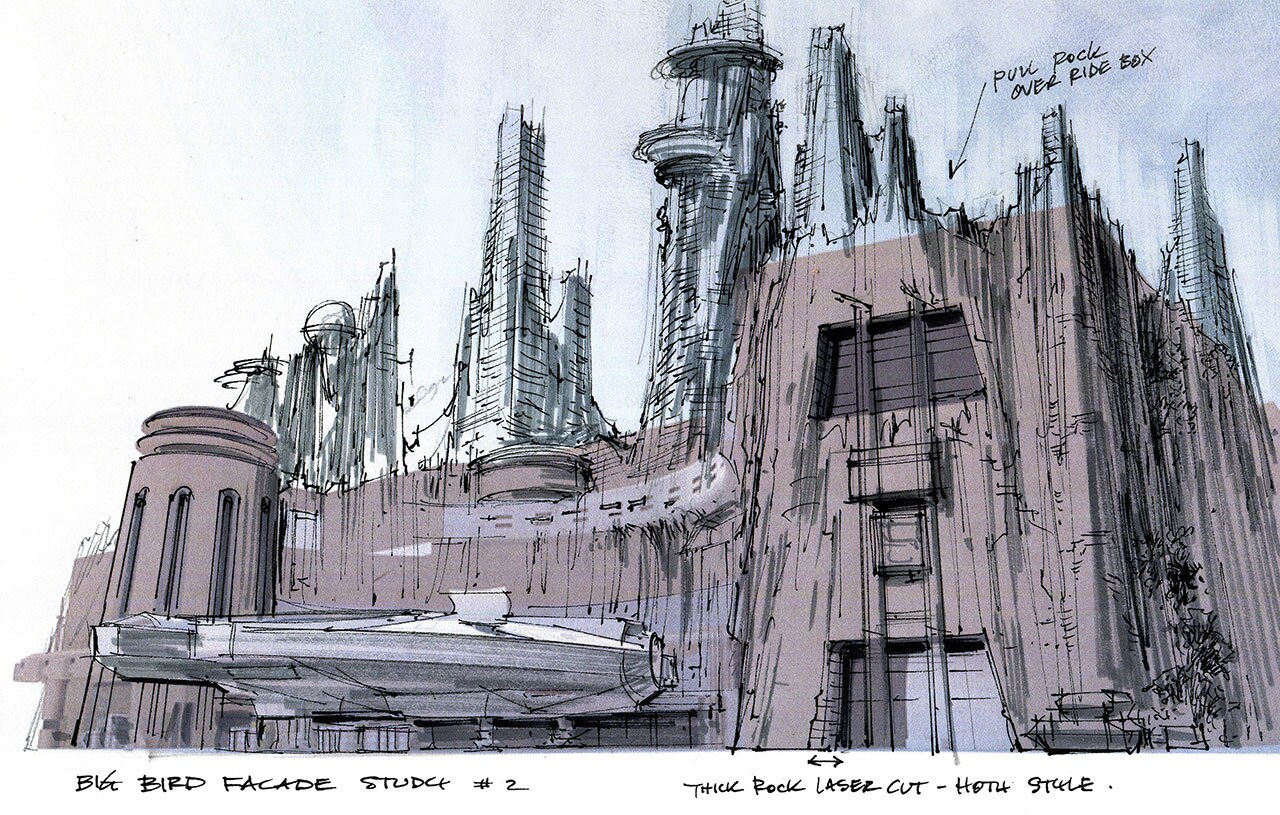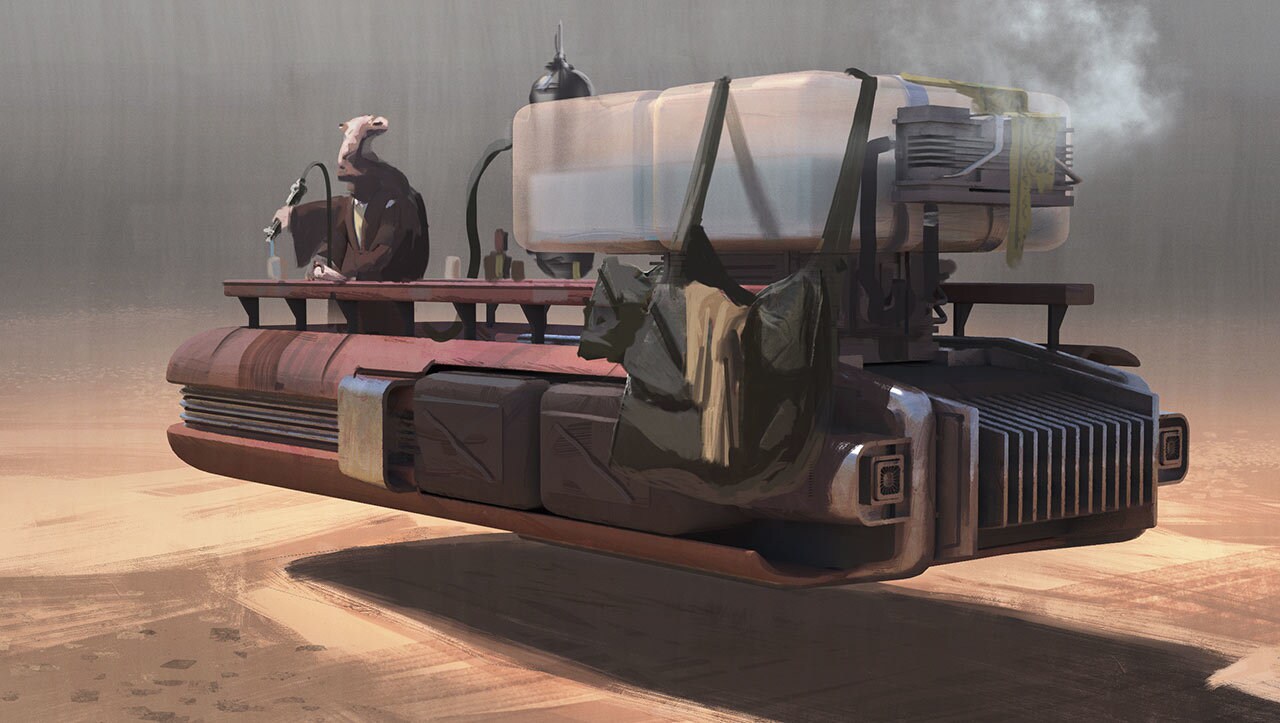 The Art of Star Wars: Galaxy's Edge arrives April 27 and is available for pre-order now.
Star Wars: Galaxy's Edge is at Disneyland® Resort and Walt Disney World® Resort.