Get full details on the first-ever Star Wars-inspired Tamagotchi.
R2-D2 went with Luke Skywalker from Tatooine to the Death Star and beyond. Now, he's going everywhere with you.
Tamagotchi, the classic interactive virtual pet, will soon release its first-ever Star Wars device celebrating the galaxy's greatest astromech. The Star Wars R2-D2 Tamagotchi arrives November 11, and it's up to fans to train, clean, and take care of the famous droid.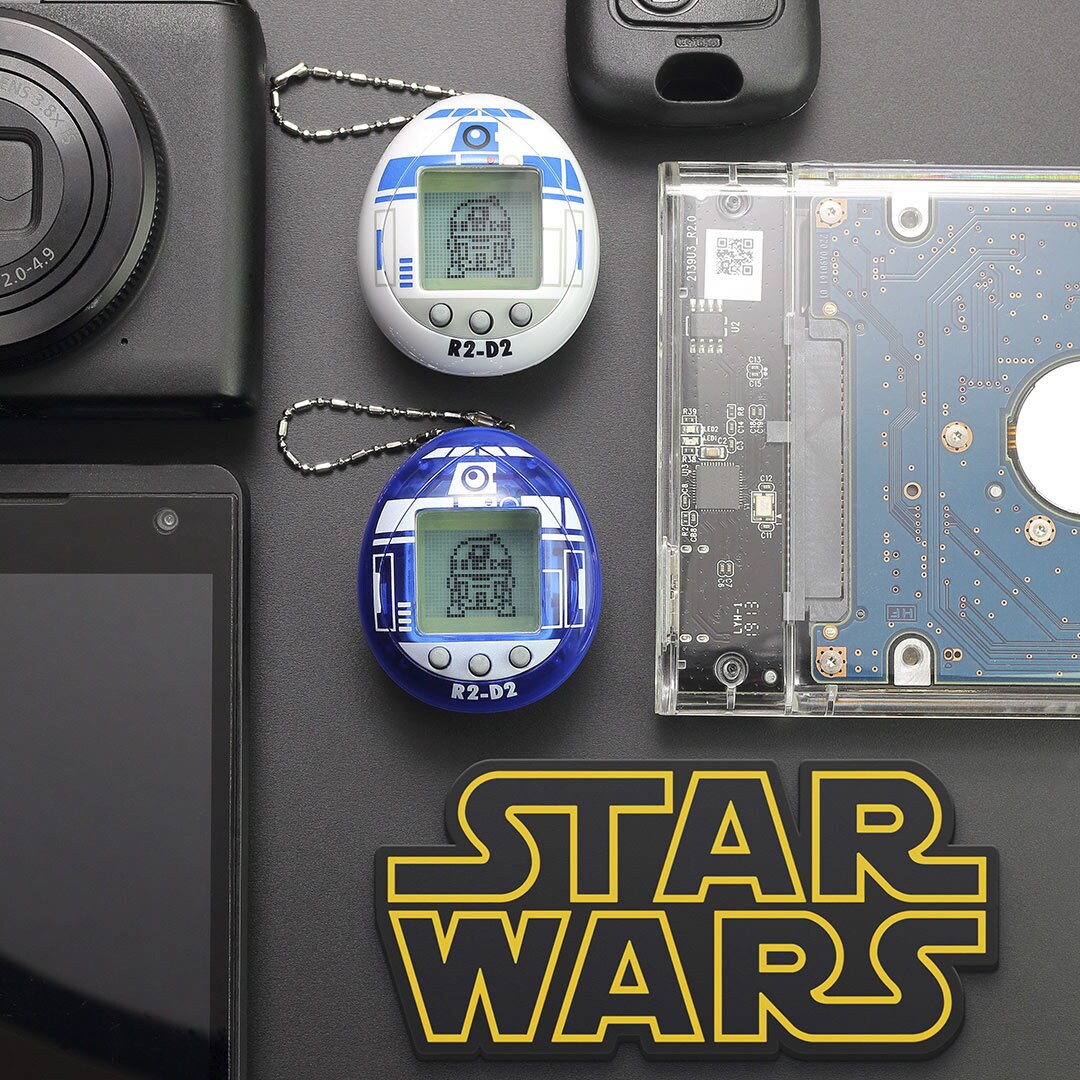 "Star Wars has proven to be a timeless franchise and one that fans are eager to continue exploring, which makes it an absolute thrill to be able to incorporate it into the Tamagotchi experience," says Takayoshi Oyama, manager, Business Management Team at Bandai. "The R2-D2 Tamagotchi is an epic collaboration to be a part of and we can't wait to see how fans of the franchise react to this out-of-this-world device!"
The R2-D2 Tamagotchi will be available in two shells inspired by Artoo, with the iconic Tamagotchi display featuring adorable animations of the astromech. Loaded with various interactive experiences, fans will train R2-D2 to master 19 different skills; keep R2-D2 charged, clean, and playing two mini-games, including firefighting and Dejarik (a.k.a. holochess); help R2-D2 unlock seven more mini-games; and they must keep R2-D2 happy. (If he's neglected for too long, Jawas may come take Artoo away!)
Plus, the R2-D2 Tamagotchi is pocket-sized, so he's easy to take on any adventure -- no X-wing required.
The Star Wars R2-D2 Tamagotchi arrives November 11, and is available for pre-order starting August 2 at 9 p.m. PT.