Ahsoka Tano

Former Jedi Knight Ahsoka Tano once served as the Padawan learner to the Jedi Anakin Skywalker during the Clone Wars. A respected leader and warrior attuned to the light side of the Force, Ahsoka grew into a formidable fighter before the Empire's reign changed the course of galactic history. Although she walked away from the Jedi Order, she continued to stand up for those fighting for peace and justice in the galaxy long after the fall of the Republic.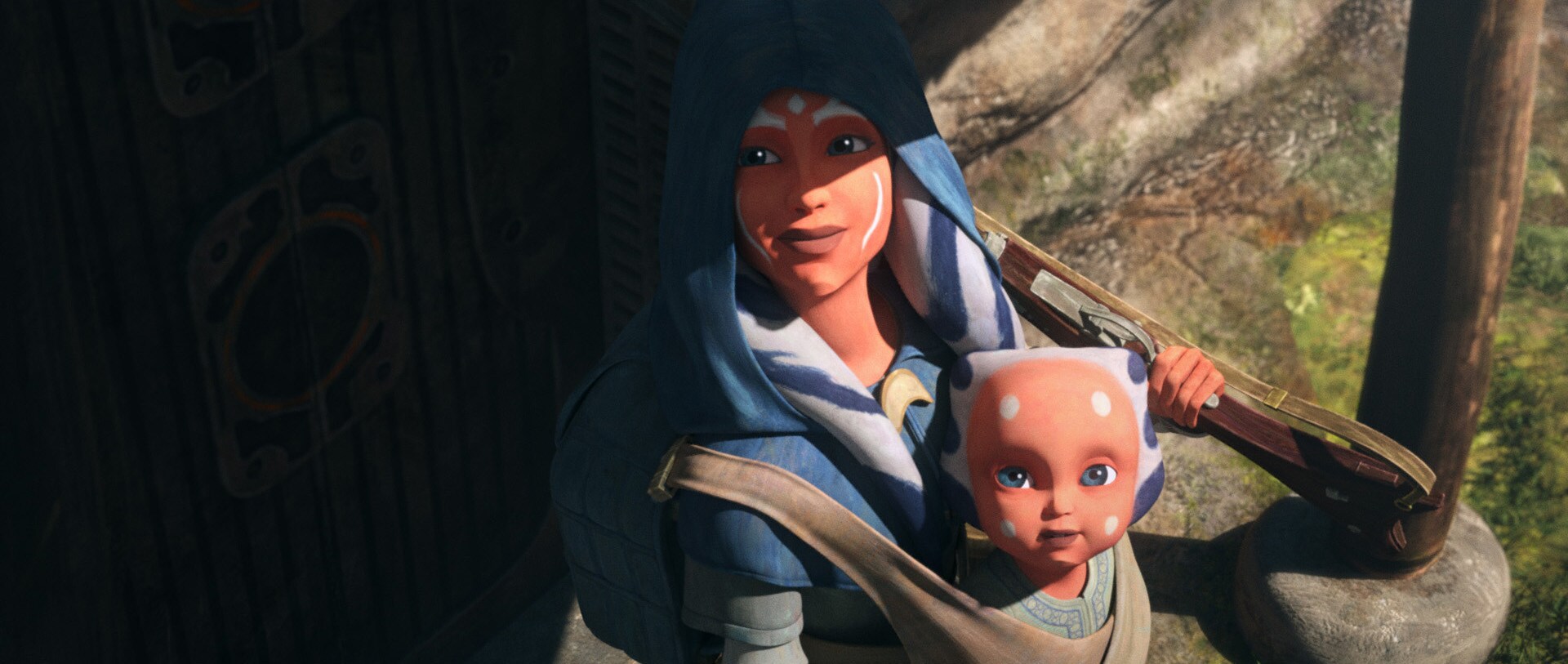 Even as a small child, Ahsoka Tano displayed inklings of her courageous nature and strong connection to the Force. Born to Pav-Ti and Nak-il Tano, Ahsoka spent her early life with her family in a small village overseen by the elder Gantika. As a toddler, Ahsoka joined her mother, Pav-Ti, for a customary kybuck hunt. During the ritual, honoring life and death, they were attacked by a raxshir. The creature stalked off with the tiny child, but Ahsoka was able to communicate with the animal and calm it through the Force, to be returned safely to her family.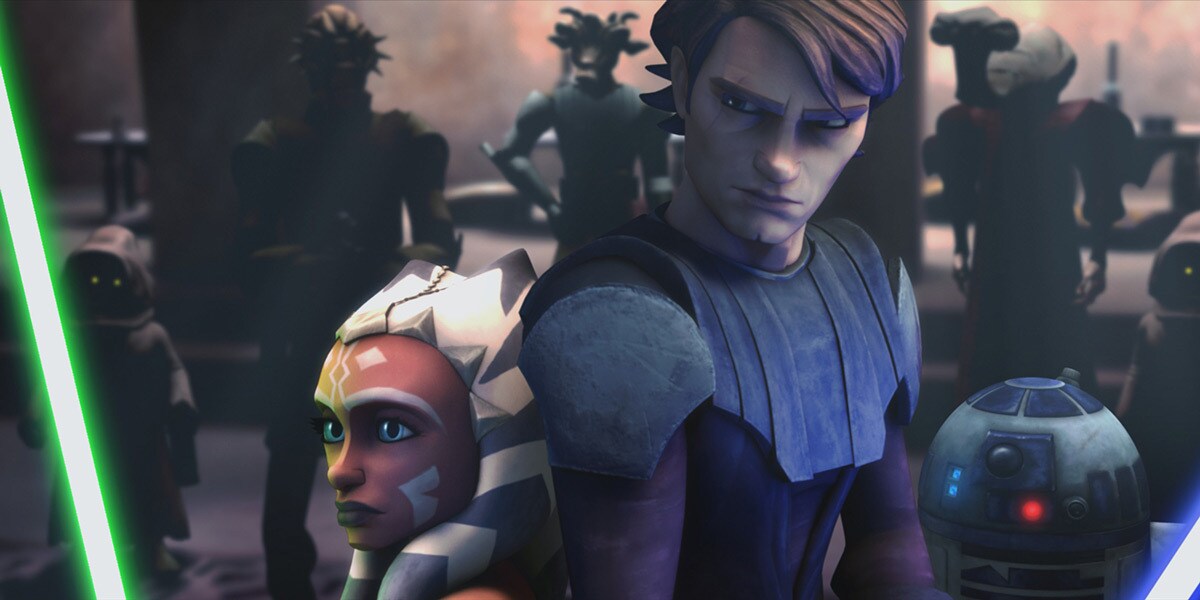 Ahsoka was discovered by Jedi Master Plo Koon as a small child and accepted into the Jedi Order. When she was 14, Jedi Master Yoda granted Ahsoka the rank of Padawan and she was partnered with Anakin Skywalker, a powerful if reckless Jedi Knight. Anakin initially bristled at the idea of having an apprentice, and their early interactions were playfully contentious; he called her "Snips" for her witty retorts, and Ahsoka called him "Skyguy." But they bonded on the battlefield and Anakin gained a newfound respect for Ahsoka when she creatively destroyed a Separatist shield generator, saving his life in the process.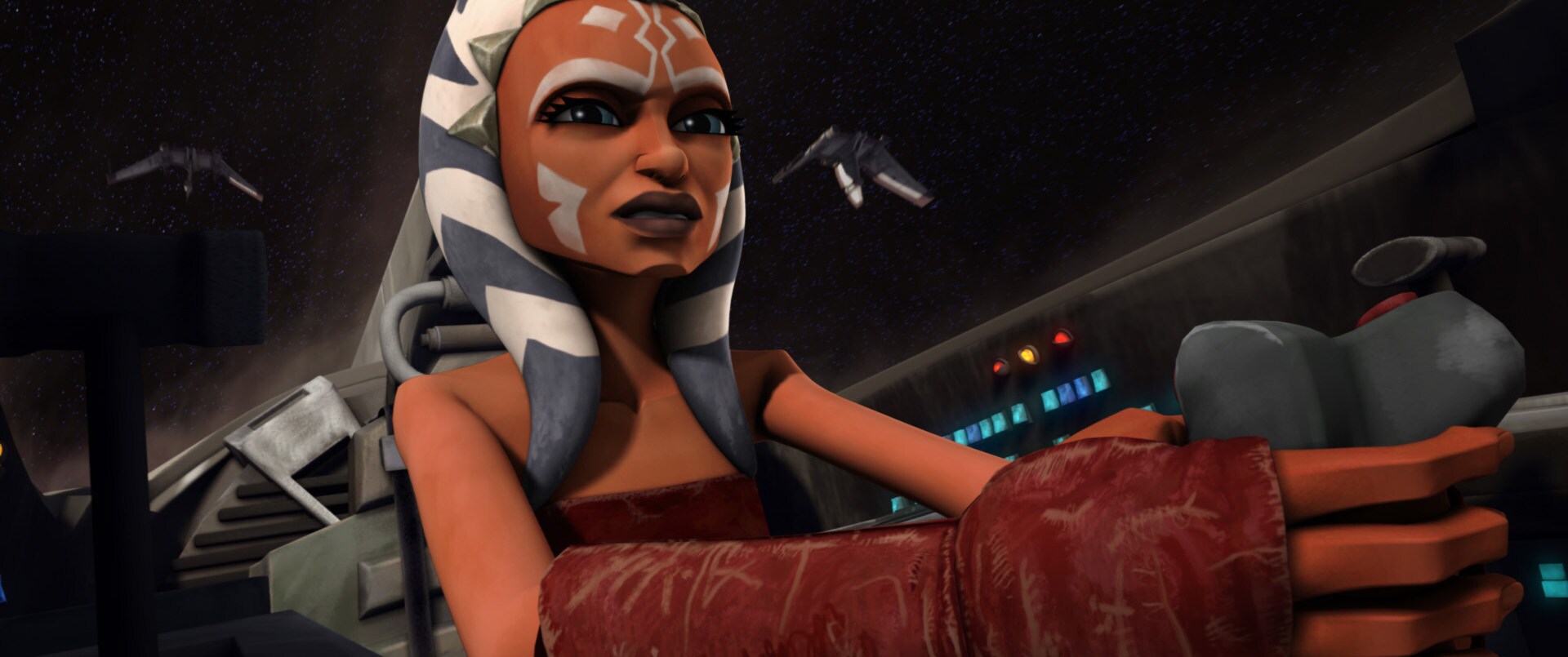 Over the course of the Clone Wars conflict, Ahsoka fought beside Clone Captain Rex, saving him and fending off General Grievous, to earn the respect of the clone army. However, she also made costly mistakes. During her first stint as commander, Ahsoka disobeyed a direct order to retreat; as a result, most of her squadron was wiped out, teaching her a valuable lesson in responsibility. Through her friendship with Padmé Amidala, Ahsoka also got an education in the complexities of politics. On Raxus, she met young Separatist Lux Bonteri and found some compassion for the enemy, recognizing that some citizens had valid reasons for wanting to break away from the Republic.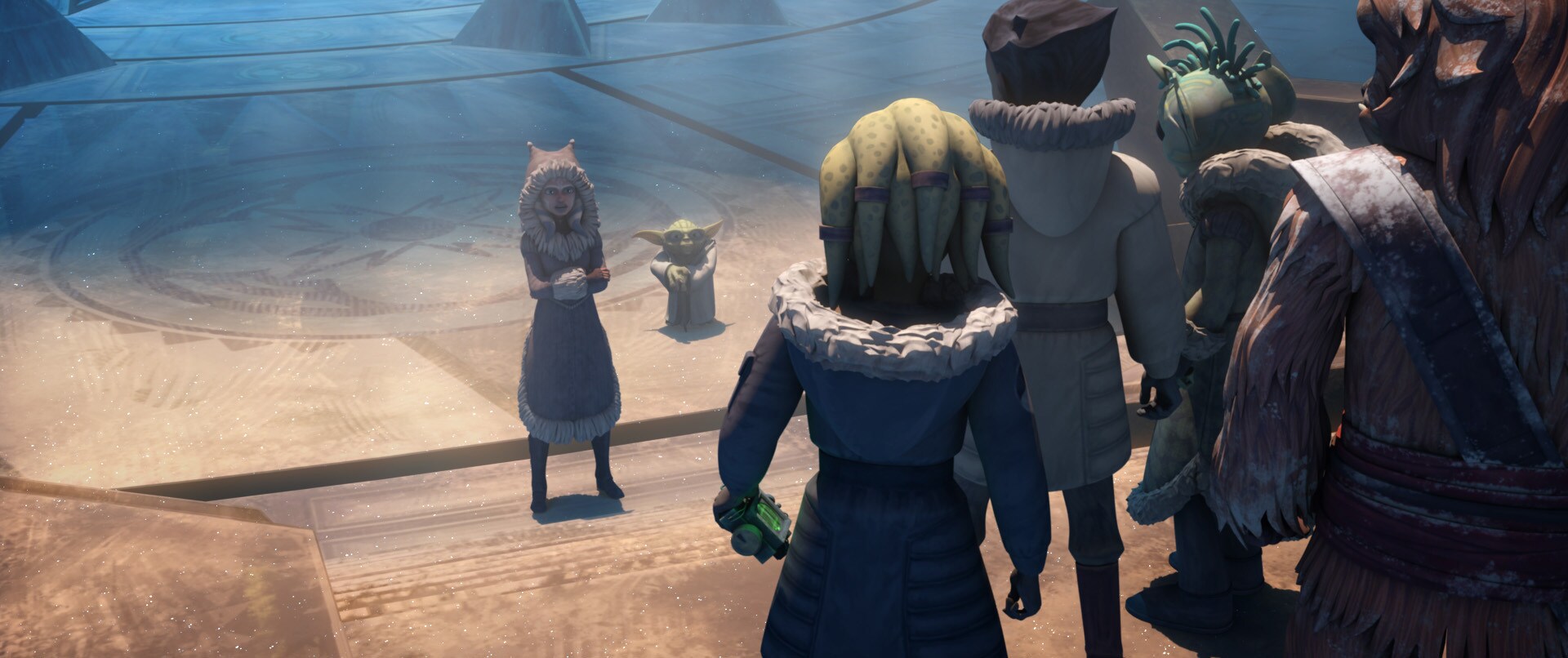 As the war continued, Ahsoka matured into a great leader. Taken captive by Trandoshans to be hunted for sport, she successfully led a revolt, her inventiveness and rebellious attitude serving her well. Later, she escorted a group of younglings to Ilum with Professor Huyang, where they underwent a Jedi rite of passage called the Gathering: constructing one's first lightsaber.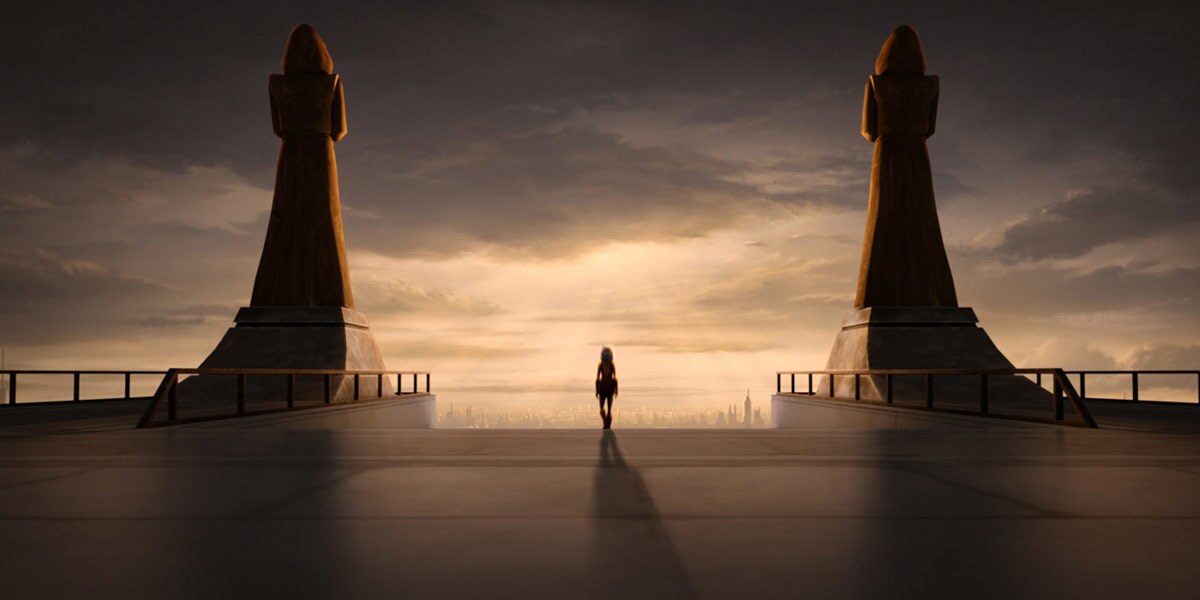 But Ahsoka's fate took an unexpected turn when she was framed for a bombing at the Jedi Temple. Desperate to clear her name, Ahsoka was captured, stripped of her Padawan status, and expelled from the Jedi Order. Her Master Anakin Skywalker, however, never stopped believing in his apprentice's innocence and uncovered the truth: Jedi Barriss Offee, Ahsoka's friend, was the real culprit. Ahsoka was acquitted, but her faith in the Jedi was shaken. As a result of the ordeal, Ahsoka rejected an offer to return to the Jedi Order, walking away to forge her own path.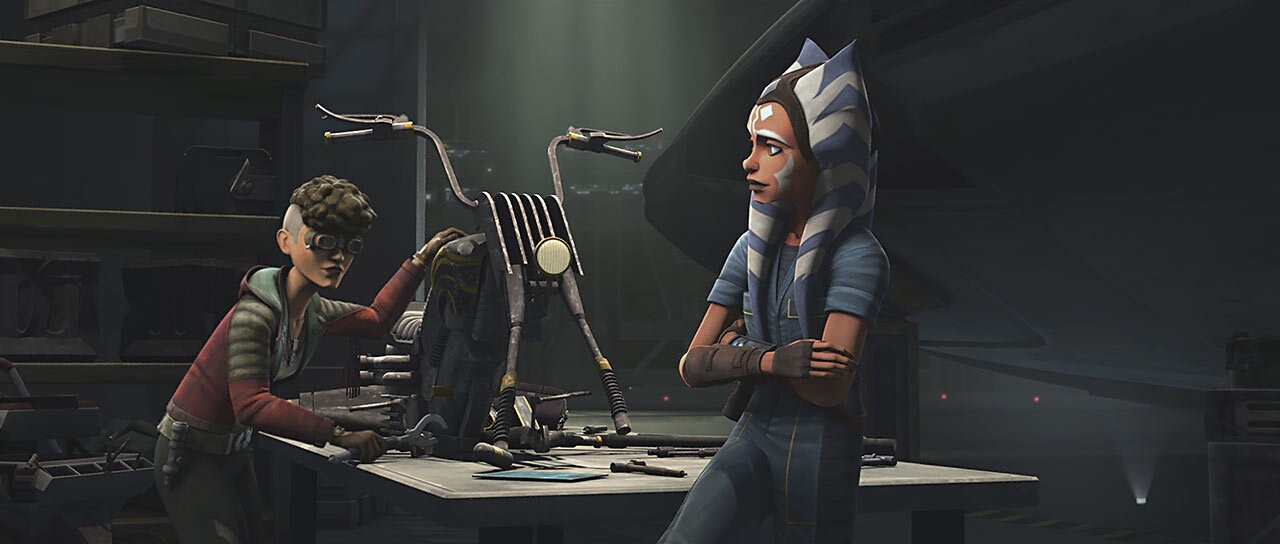 On the back of a junky speeder bike, Ahsoka retreated to the Coruscant underworld before a crash landing left her stranded on Level 1313. Thanks to a kind offer from the mechanic Trace Martez, Ahsoka was able to begin making repairs and forged a friendship with the young woman who had big dreams of her own. But Ahsoka quickly learned that not everyone saw the Jedi as heroes in the war, and Trace and her sister Rafa were embroiled in some illegal activity to survive that landed all three in a Pyke prison on Oba Diah. To escape, Ahsoka had to save the Martez sisters and herself while trying to hide her Force abilities and her past.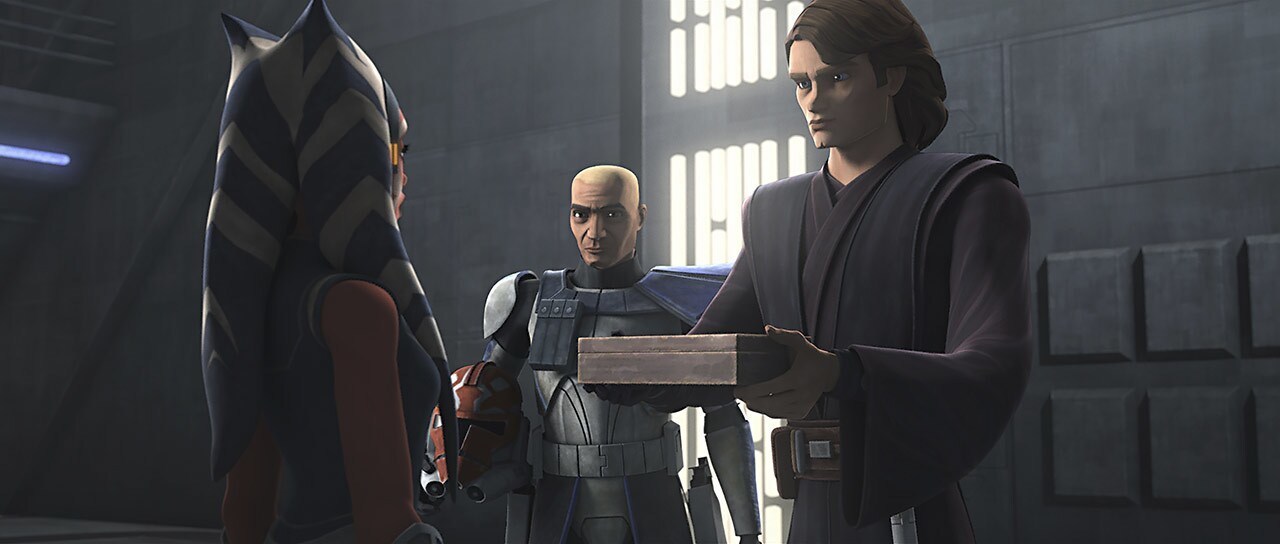 In the final days of the Clone Wars, Bo-Katan Kryze asked Ahsoka to ally against a common foe — the former Sith Lord, Maul. Using Anakin Skywalker's subspace frequency "Fulcrum," Ahsoka was reunited with her former master and Obi-Wan Kenobi in search of aid to fight Maul. Although reticent to provide military back-up for fear of being embroiled in another war, the Jedi eventually acquiesced and agreed to send Captain Rex and several clones from the 501st Legion to assist in the Siege of Mandalore. With her lightsabers returned to her, Ahsoka joined the fight.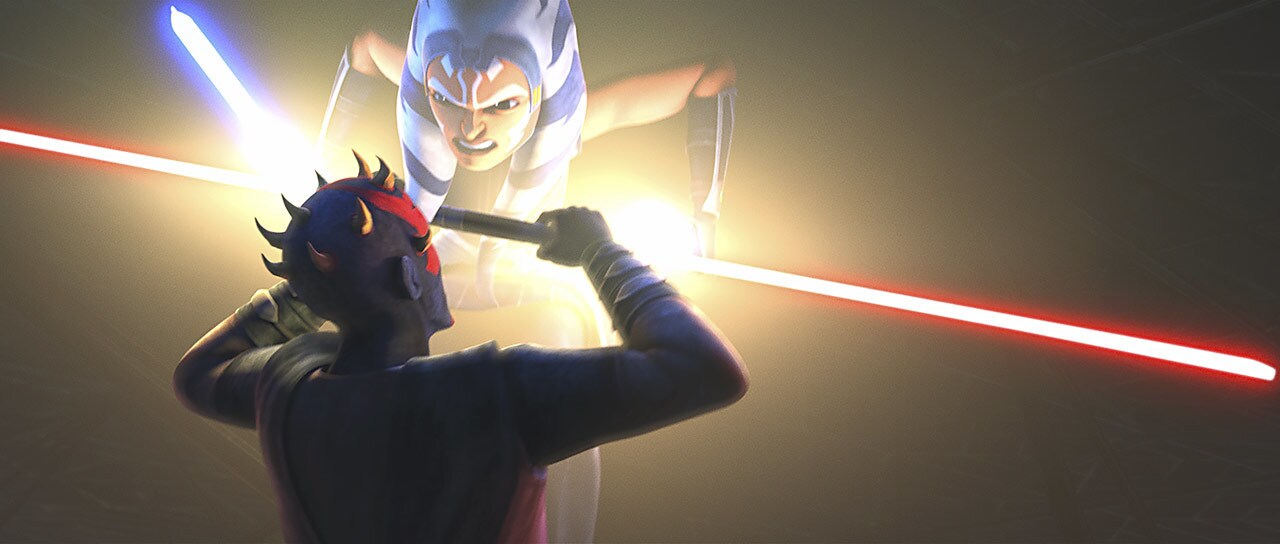 On Mandalore, Ahsoka faced Maul, clashing lightsabers in the throne room of the capital city. After he revealed that he had orchestrated the siege as a means to draw Anakin Skywalker to him with plans to kill Skywalker and deprive Darth Sidious of his new apprentice, Ahsoka was able to turn his own weapon against him to capture Maul for the Republic. But in transit to deliver Maul to the Jedi Council, the unthinkable happened. Darth Sidious handed down Order 66, a decree for all clones to execute their Jedi generals. Despite the fact that Ahsoka was no longer a Jedi and that Rex was her friend, the inhibitor chip in his brain forced him to try to comply -- but a part of him resisted, and Ahsoka and a group of brave droids were able to remove Rex's inhibitor chip just in time.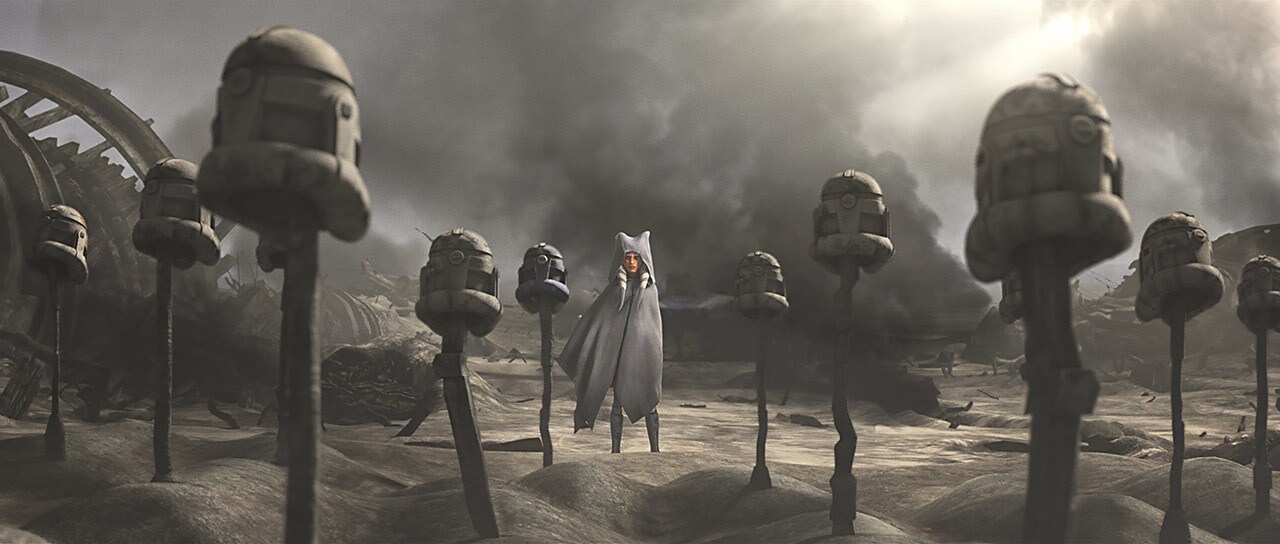 Together, Ahsoka and Rex had to fight their way off the Republic ship as Maul ripped the hyperdrive out of the craft, sending it suddenly into the orbital pull of a large moon. Although they desperately tried to spare as many clone lives as they could and eventually escaped in an unattended Y-wing, the Republic cruiser plummeted to the surface of the moon and Rex and Ahsoka were left to bury their dead comrades. In anguish and defeat, Ahsoka left her lightsabers in the graveyard of the fallen soldiers.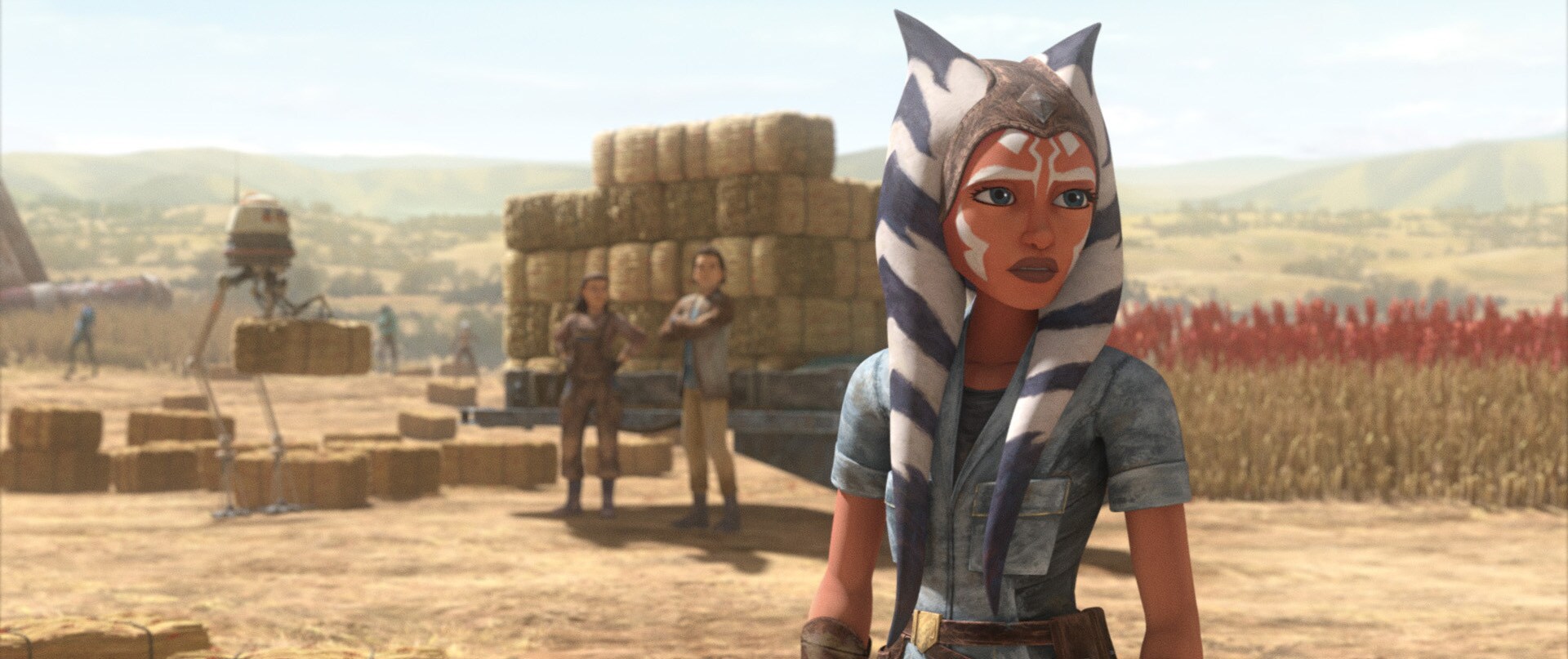 Tano went into hiding following Order 66, living under the name Ashla and working on a farm. After saving another farmhand from being crushed by a towering pile of straw bales using the Force, her abilities brought an Inquisitor to her door, but she was able to best him in battle. After getting the survivors to safety with help from Bail Organa, Ahsoka agreed to join him in the rebellion against the Empire.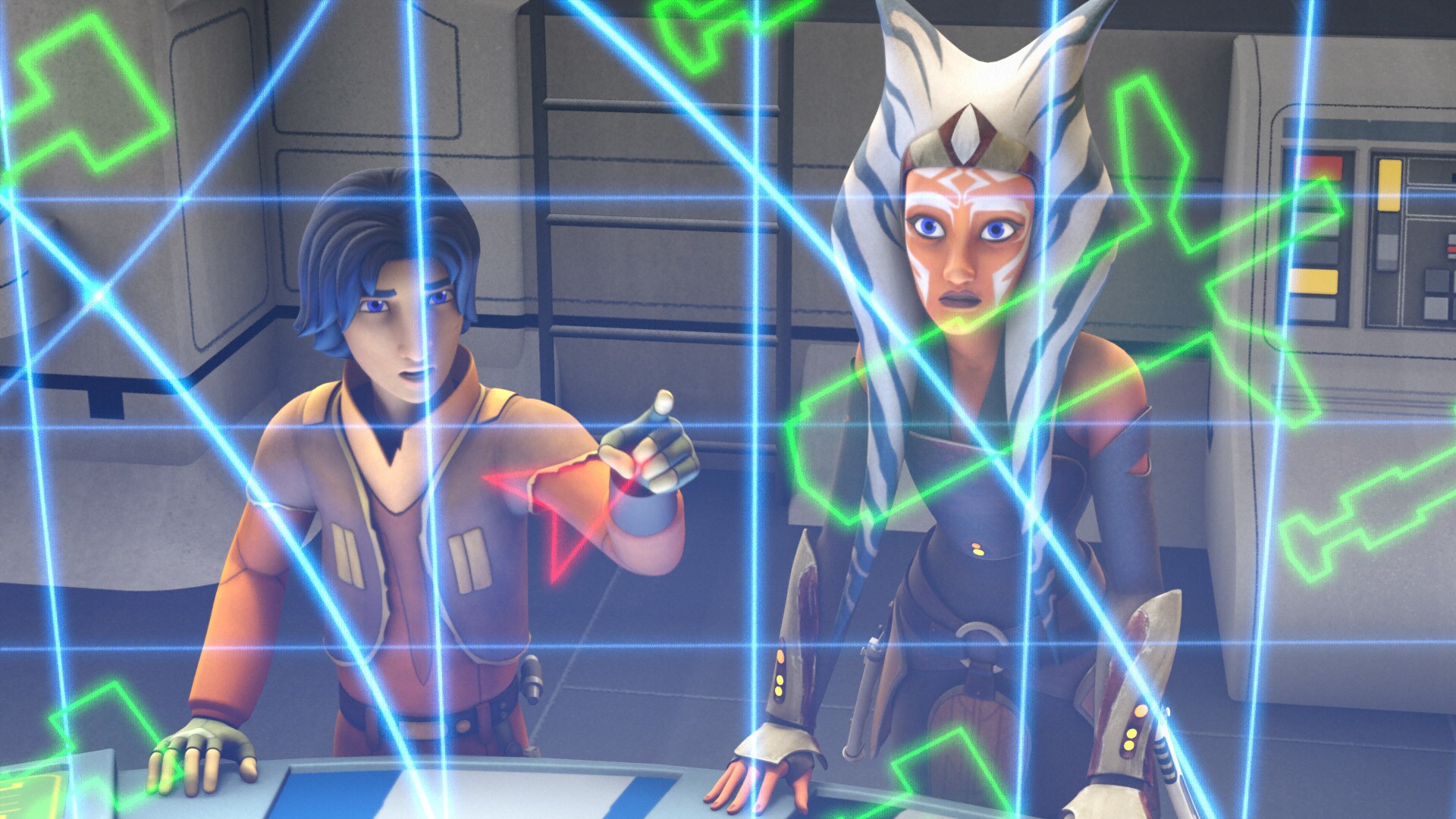 Tano constructed new lightsabers with blades of white and became Fulcrum: an intel agent with her identity a secret to all but those with the highest of clearances. Her work put her in league with the Ghost crew and Tano was present during a deadly aerial clash between the Jedi duo Kanan Jarrus and Ezra Bridger and a mysterious Sith Lord over Mustafar. Ahsoka, reaching out through the Force, connected with the dark side wielder, Darth Vader, and learned the terrible truth of what had become of her Master. Tano continued to help the Ghost crew on several missions, including battles with other Inquisitors like the Seventh Sister and Fifth Brother, but fate would lead Tano to a greater confrontation with Darth Vader. The former Master and apprentice battled atop the Sith Temple on Malachor, partially unmasking Vader to reveal the scarred face of Anakin Skywalker beneath. But Ahsoka's chances of surviving looked grim.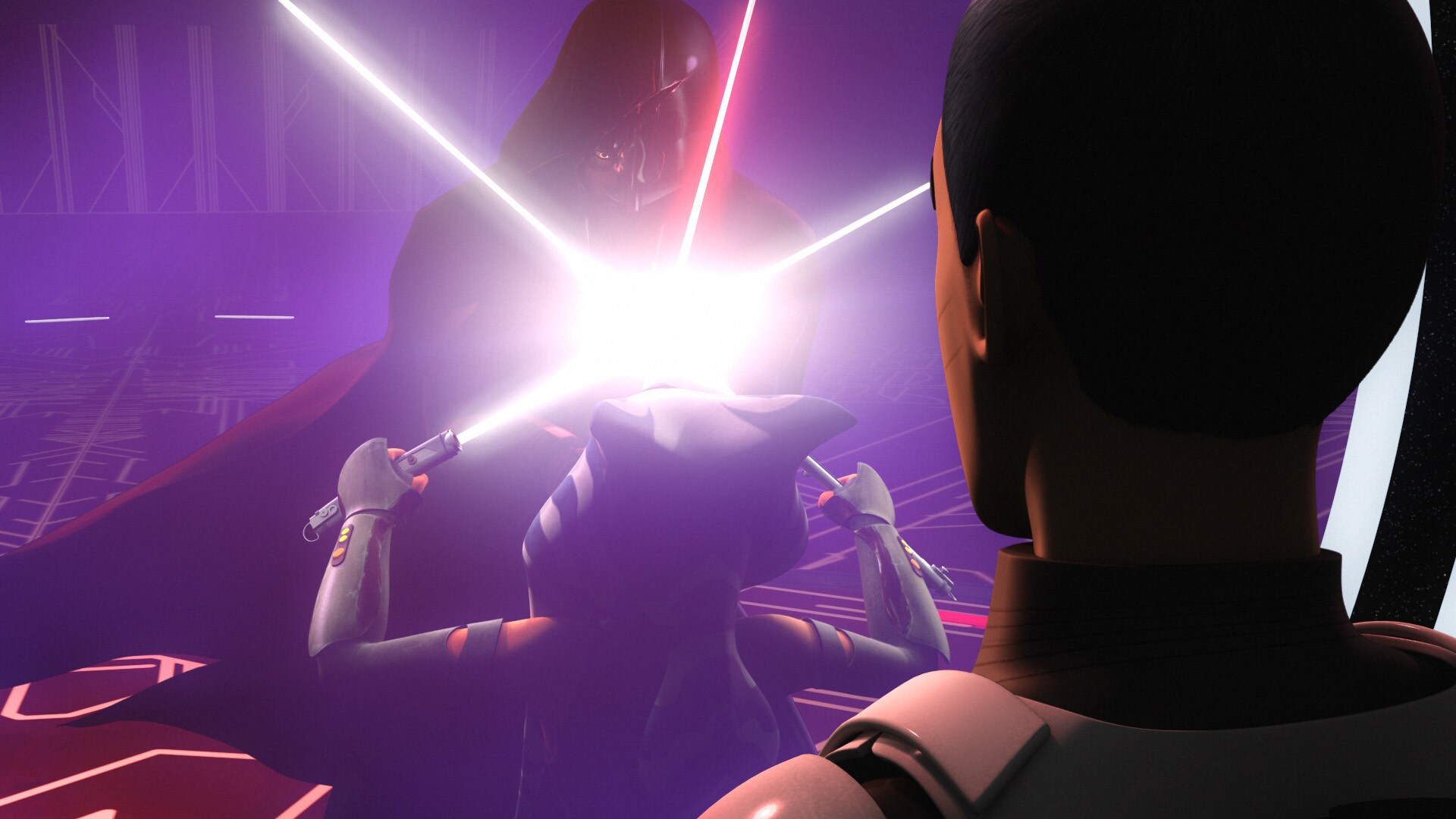 Luckily, Ezra Bridger saved Ahsoka Tano from that near-fatal duel, pulling her safely through a mysterious portal in the World Between Worlds as the temple collapsed around Tano and Vader. Although he hoped to save his fallen master, Kanan Jarrus, in a similar fashion, through Tano's counsel Ezra learned to honor Kanan's sacrifice and let go. After an altercation with Emperor Palpatine, the two friends returned to their respective portals in the World Between Worlds, and their own times, but Bridger and Grand Admiral Thrawn were soon lost during the Battle of Lothal.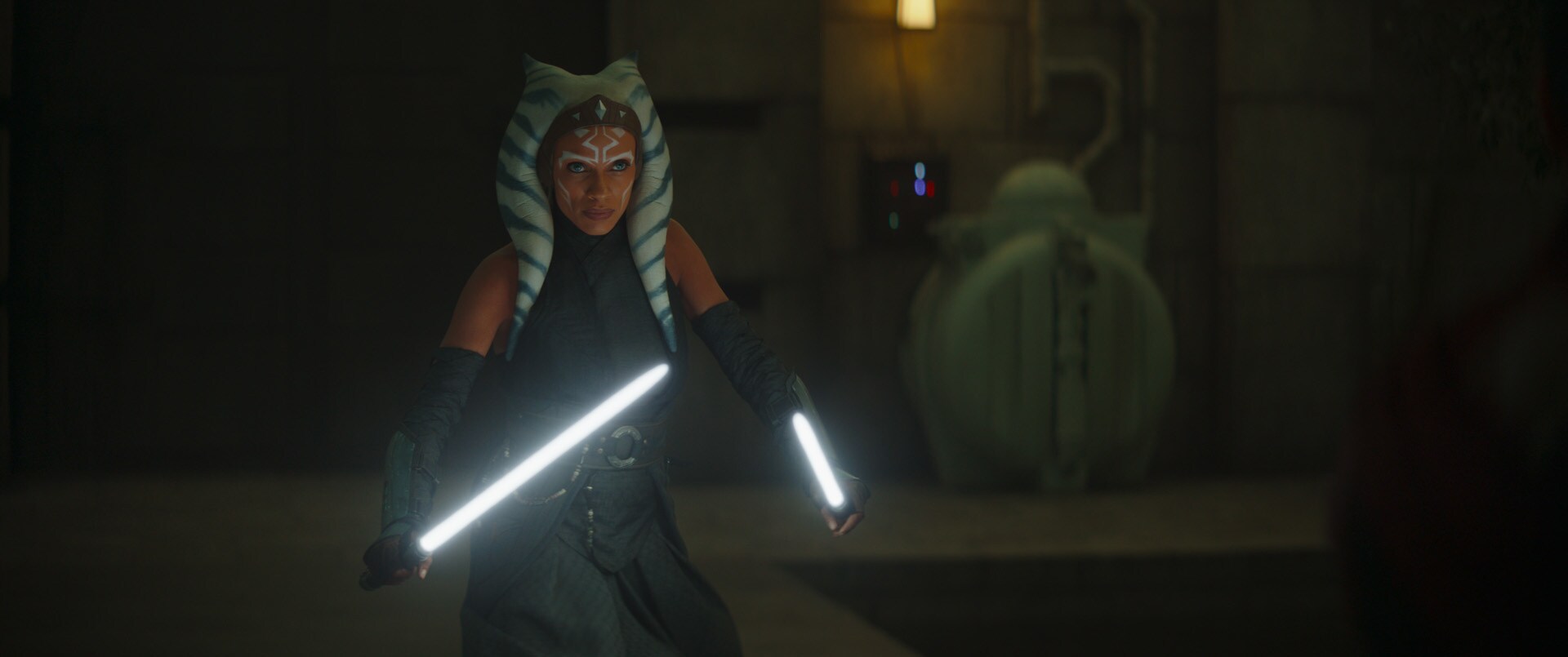 After the fall of the Empire, Ahsoka continued to follow her own determined path in the time of the New Republic. She traveled to Corvus to face Magistrate Morgan Elsbeth, in search of Elsbeth's master, Thrawn. She crossed paths with Din Djarin and Grogu, but refused to train the youngling in the ways of the Jedi. And she spent some time at Luke Skywalker's Jedi Academy as it was being built on Ossus.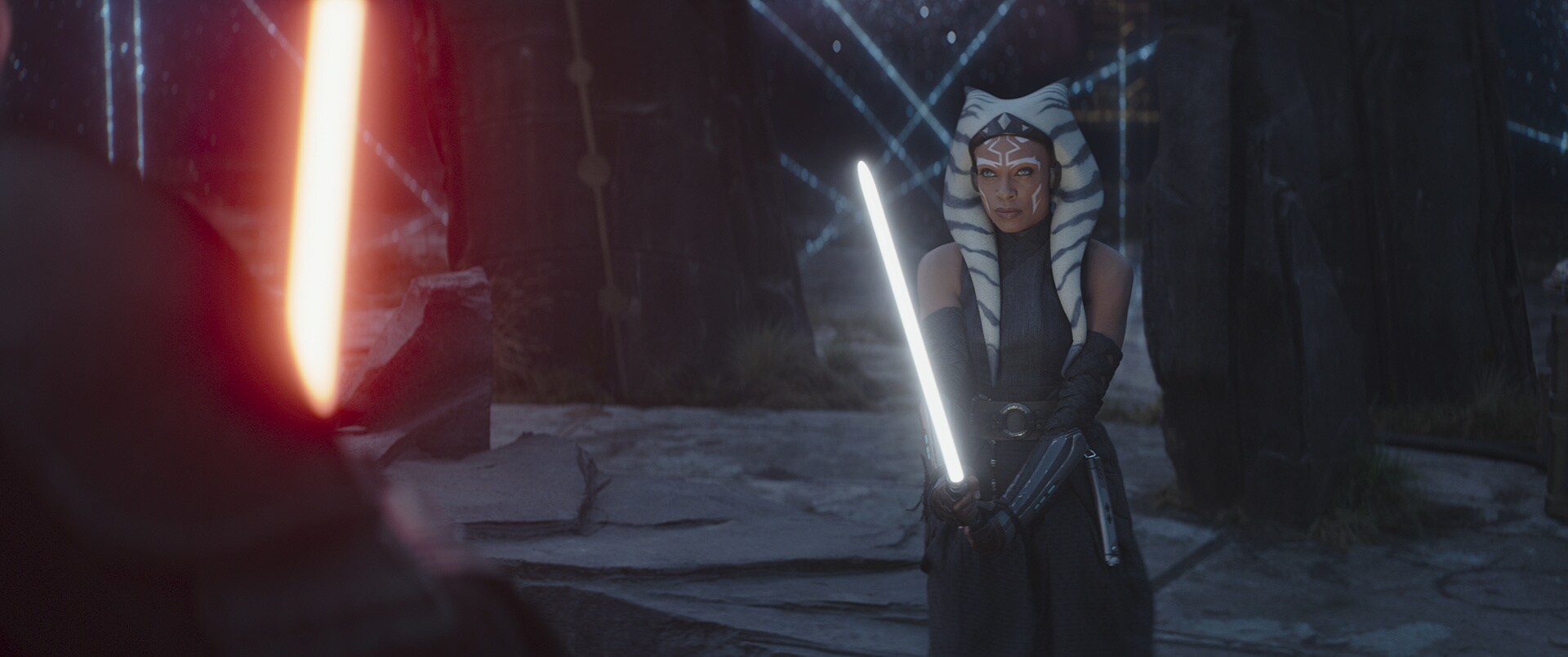 But Ahsoka Tano's quest for Thrawn and her time with the Ghost crew was far from over. For a time, Ahsoka trained Sabine Wren in the ways of the Jedi Order before she walked away from her apprentice, fearing that her anger over the destruction of Mandalore would make her dangerous. Several years after the fall of the Empire, Tano and Professor Huyang were traveling together in her T-6 shuttle when Tano recovered an ancient star map on the world of Arcana. Ahsoka reunited with her former Padawan at the behest of General Hera Syndulla and Sabine was able to unlock the sphere containing the map. But it was stolen by Elsbeth's droid assassins and the mercenary Shin Hati, who badly injured Sabine with her lightsaber. Luckily, Ahsoka came to Sabine's aid, and after she recovered, the Master and apprentice joined forces once more to travel to Seatos. On the forgotten world, Ahsoka and Sabine battled Morgan Elsbeth's fighters: an Inquisitor named Marrok, Shin, and Hati's Master Baylan Skoll. While Sabine fought Shin, Ahsoka obliterated Marrok, but was bested by Baylan, who sent her plummeting into the sea over the edge of an ancient cliff.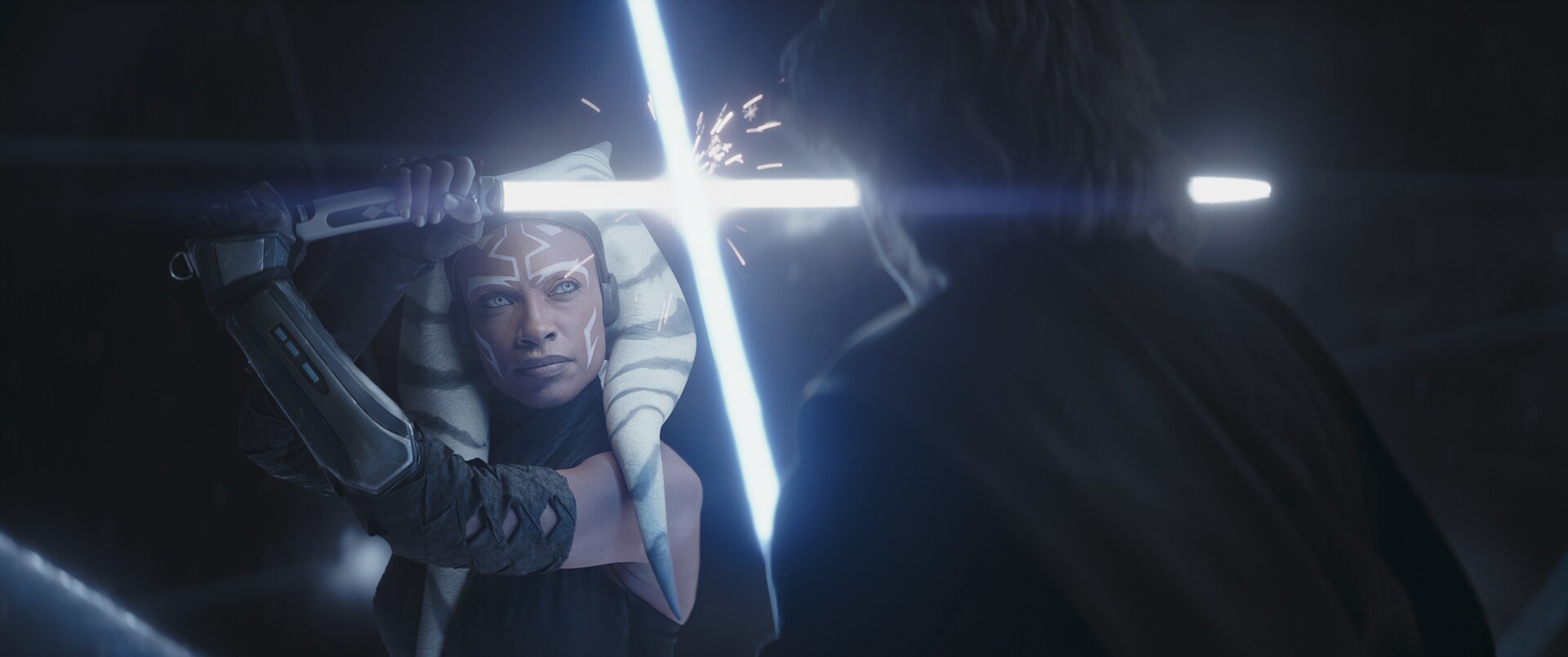 When Ahsoka awoke, she found herself in the World Between Worlds once more, where some otherworldly manifestation of Anakin Skywalker challenged her to one last lesson. Master and apprentice clashed lightsabers, and Ahsoka was thrown into memories of the past, reliving the early days of the Clone Wars at the Battle of Teth and the Battle of Ryloth and the last gasp of the war during the Siege of Mandalore as if she were a teenager again.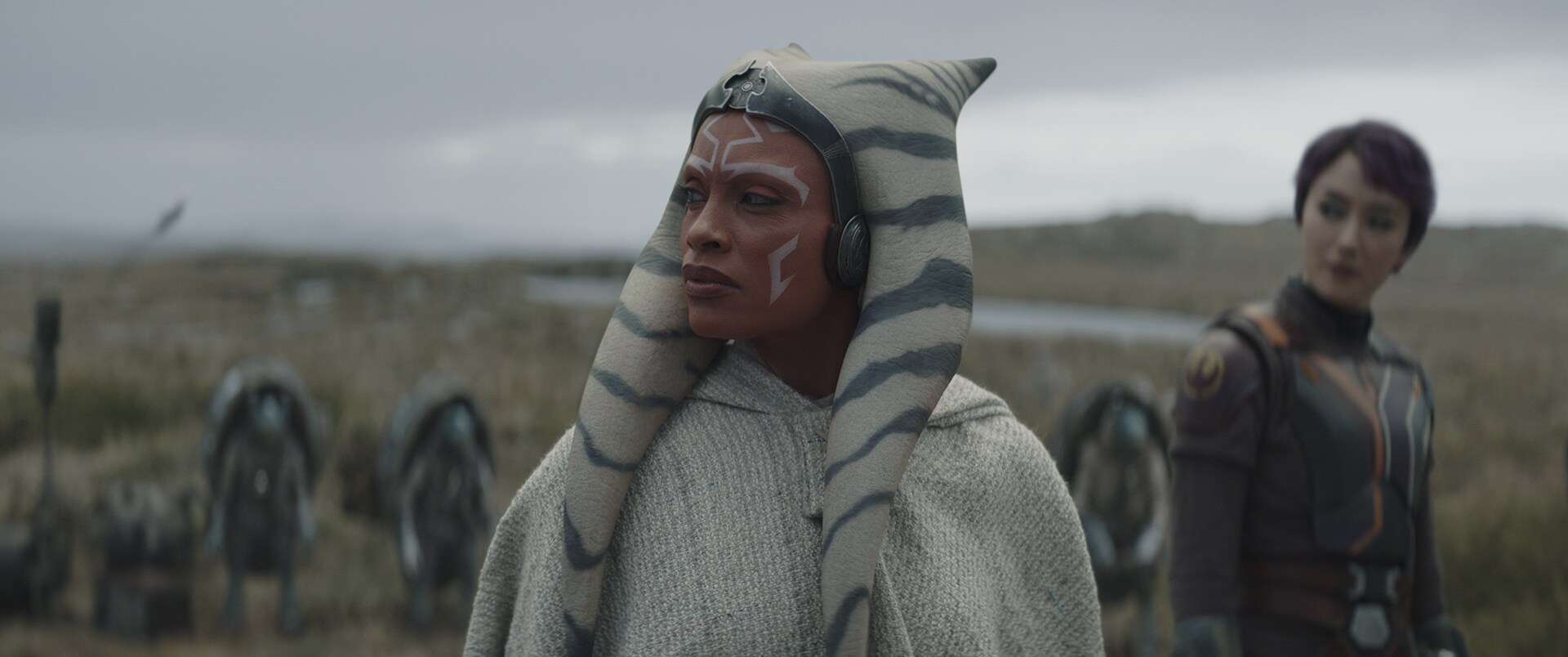 After Ahsoka was rescued, she knew she had to find her apprentice. Migrating in the mouth of a purrgil, Tano and Huyang traveled to the world of Peridea with their T-6 shuttle, and were reunited with Sabine Wren and Ezra Bridger. But despite their efforts to stop Grand Admiral Thrawn and his allies, the Great Mothers, Thrawn escaped, leaving Tano stranded with her apprentice and a badly damaged ship.