Ahsoka has a mystical encounter in an episode that will be long remembered.
Ahsoka Tano debuted in the animated Star Wars: The Clone Wars and has since become one of the saga's most beloved characters. Now, the former Jedi's own live-action series, Ahsoka, has arrived on Disney+. In "Ahsoka Analyzed," StarWars.com picks its highlights for each episode. Grab your lightsabers and join us for the journey.
Spoiler warning: This article discusses story details and plot points from the Ahsoka episode "Part Five: Shadow Warrior."
Reunited and it feels so good.
Coming off Part Four's insane cliffhanger, "Part Five: Shadow Warrior" finds Ahsoka apparently in the World Between Worlds and face-to-face with her old Master, Anakin Skywalker. Meanwhile, Hera tries to make sense of what might've happened to the Jedi and Sabine. If you ever loved Star Wars: The Clone Wars or the team of Anakin and Ahsoka, it's hard not to be moved by "Shadow Warrior" — an exploration and celebration of their relationship and, within it, teaching and sacrifice. Here are five highlights from the episode, written and directed by Dave Filoni.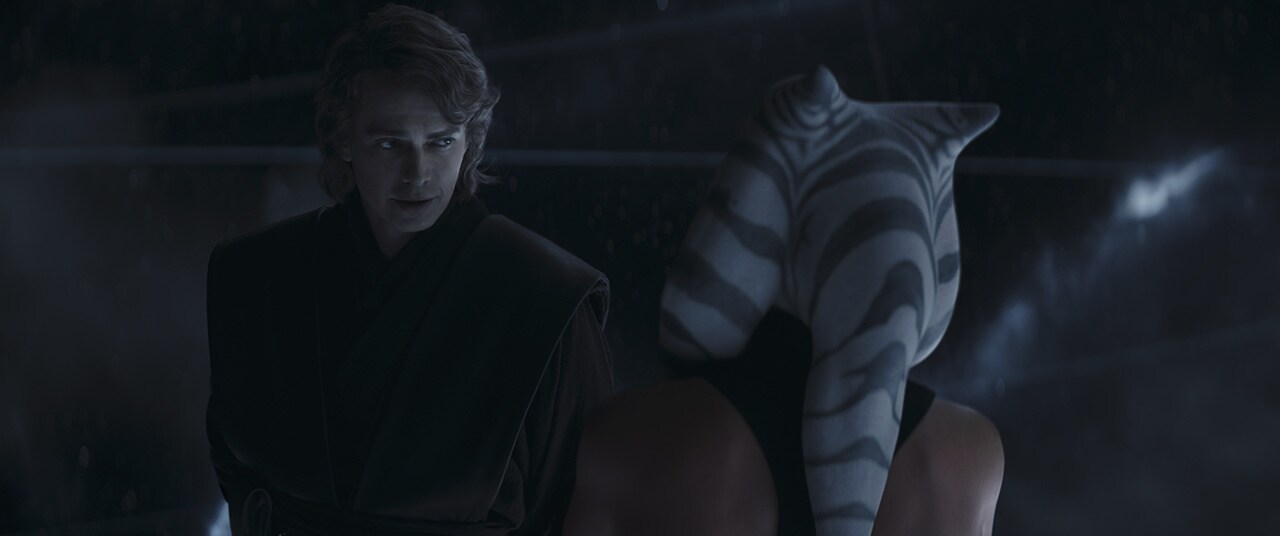 1. "One is never too old to learn, Snips."
Seeing Hayden Christensen's Anakin interacting with Ahsoka (and calling her Snips) is, for fans of The Clone Wars, so exciting — definitely something we never thought we'd see and worth letting sink in. But to see them pick up authentically as Master and apprentice, their banter and the way they relate to each other intact, is a testament to Dave Filoni's development and understanding of the characters. They challenge each other as teacher and student here, like they always have, and that dynamic forms the heart of the episode.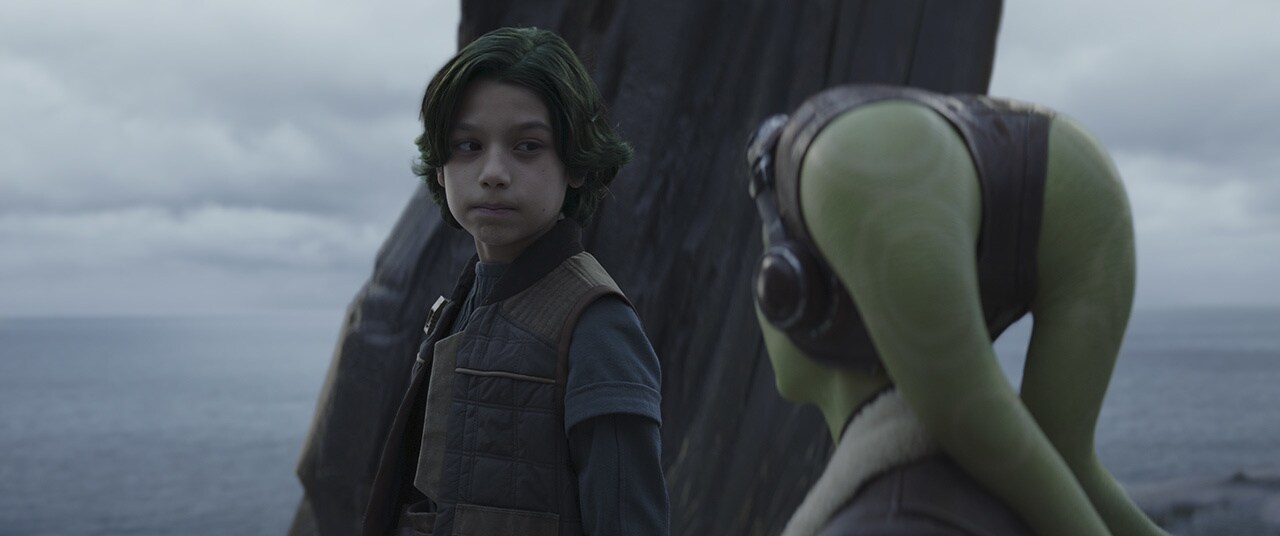 2. Jacen reaches out.
The meiloorun doesn't fall too far from the tree (assuming they grow on trees). While there's no trace of Ahsoka and Sabine, Jacen Syndulla, strong with the Force like his Jedi father, can sense something from the Seatos oceans. Thankfully, his mother believes in him; that faith would pay off later.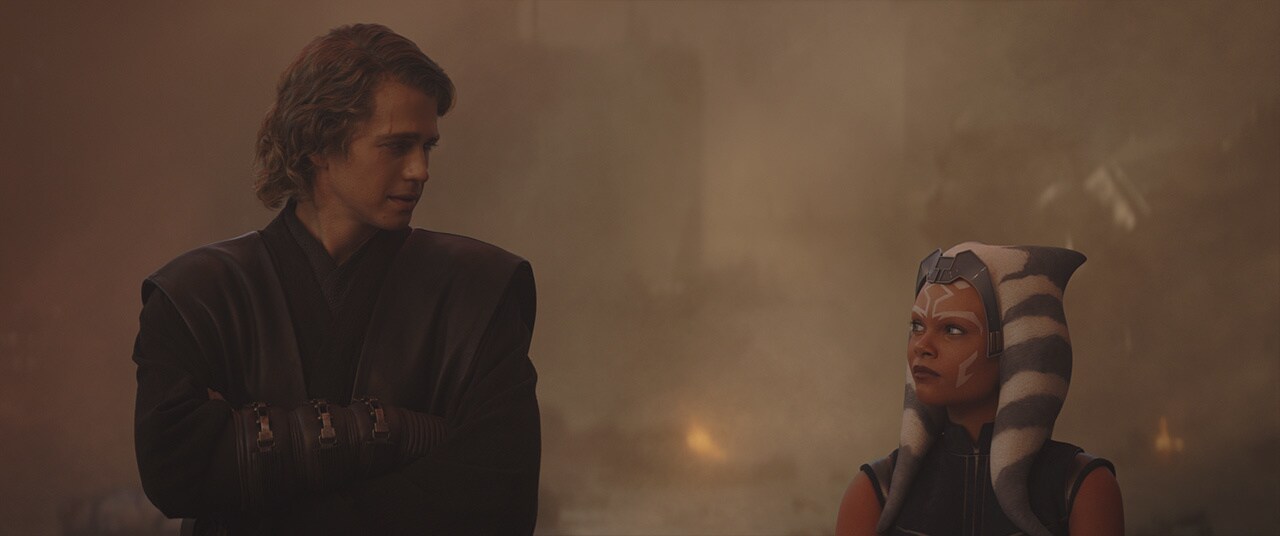 3. Journey through the past.
This sequence has enough great moments to fill this list on its own. But needless to say, Ahsoka's trip back through some of her formative battles — appearing as her younger self — with Anakin at her side is amazing to see, and beyond meaningful for fans of the character. (Plus, we get Captain Rex's first appearance in live-action!)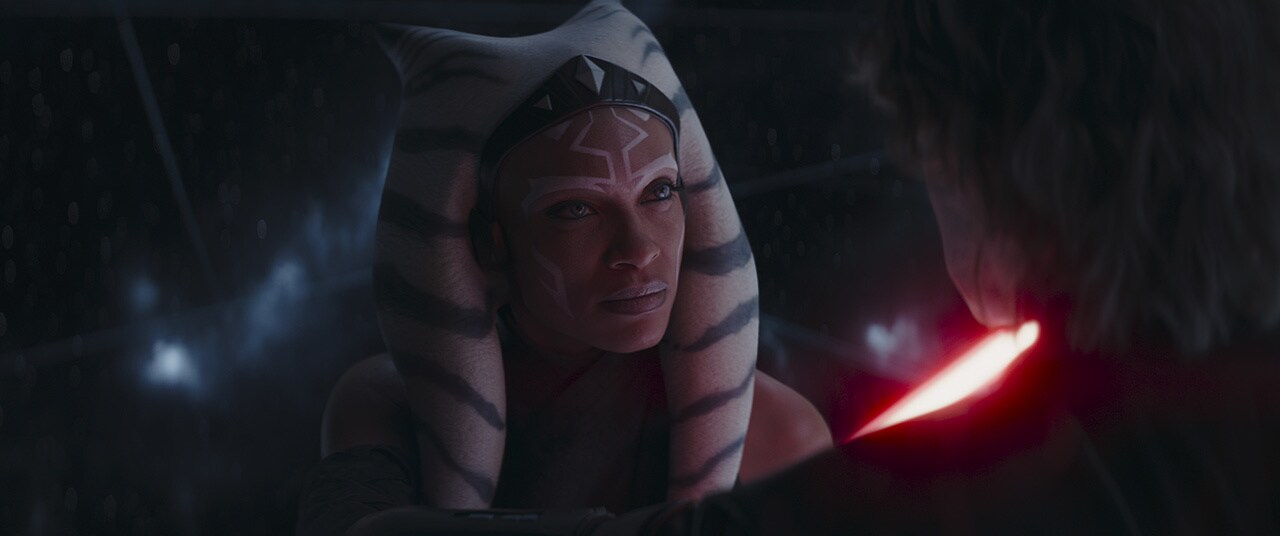 4. "I choose to live."
Ahsoka's mystical experience culminates back in the World Between Worlds as she duels her old Master. "I choose to live," she says. "Maybe there's hope for you yet," Anakin replies. She's learned the lesson.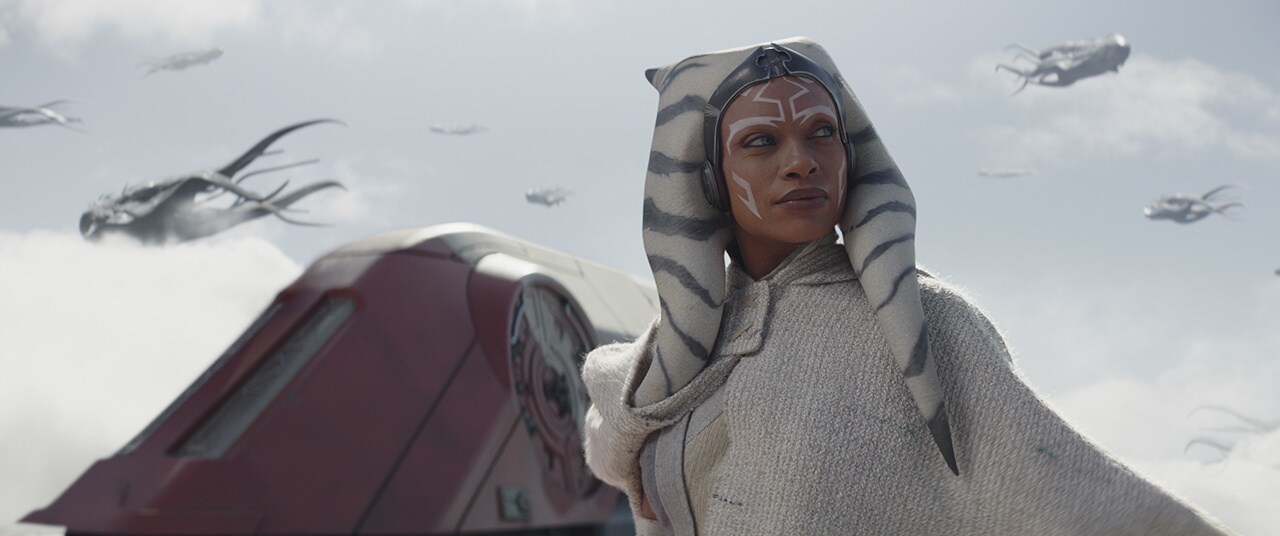 5. A new friend.
In the final scene, Ahsoka heads onto the wing of her shuttle and reaches out to a large purrgil. In response, the star whale welcomes her ship into its massive mouth as the music hits a crescendo. The moment is a stirring one.