Magistrate Morgan Elsbeth

The coldhearted former Magistrate of Calodan, Morgan Elsbeth is an ally of Grand Admiral Thrawn and an enemy of the New Republic. A formidable fighter with a mysterious past, Elsbeth once hunted Ahsoka Tano on the world of Corvus before she was bested in battle and arrested for acting as an Imperial sympathizer.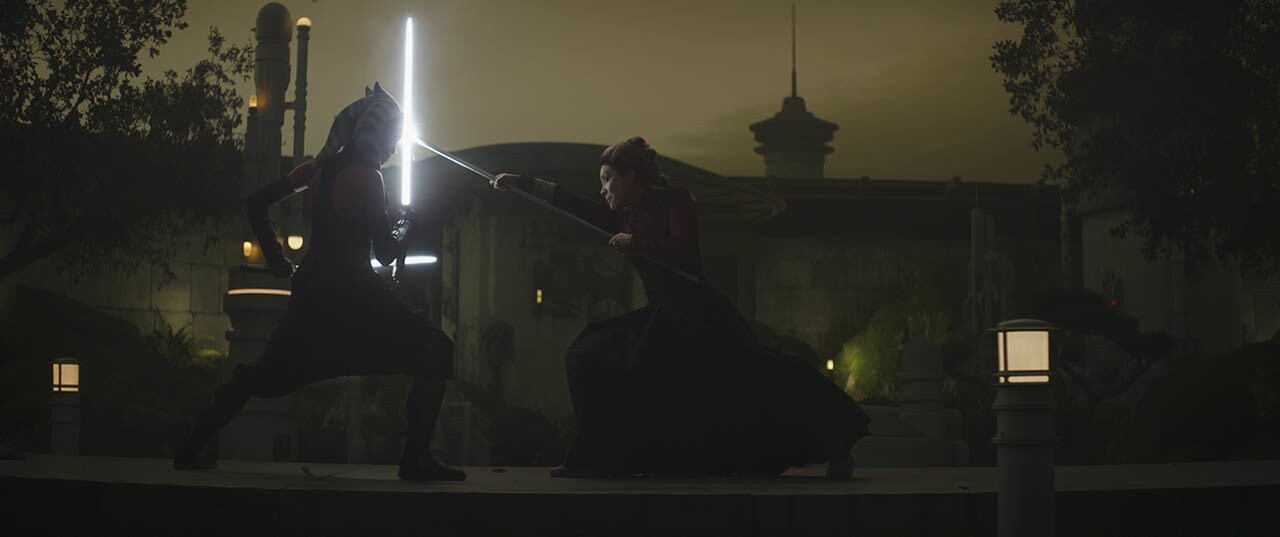 During her time on Corvus, Morgan Elsbeth hunted Ahsoka Tano from inside the walled city where she reigned. But with help from the Mandalorian Din Djarin, Tano fought Elsbeth and bested her in battle, capturing the disciple of Grand Admiral Thrawn for acting as an Imperial sympathizer.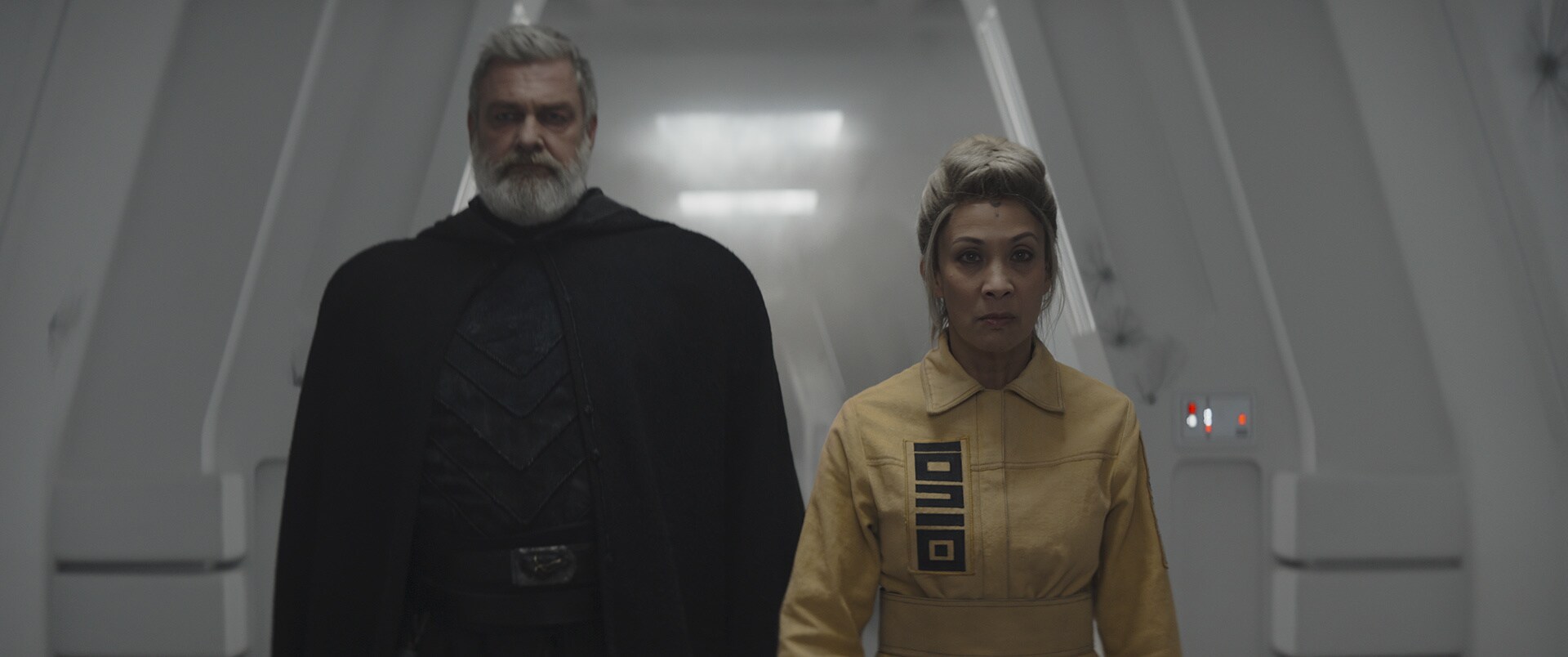 Elsbeth was taken into custody, but was later freed by two of her hired mercenaries — Baylan Skoll and Shin Hati — while in transit aboard the Vesper. Fleeing from justice, Morgan completed plans to construct a hyperspace-worthy vessel called the Eye of Sion and stole back the star map that contained coordinates to another galaxy where Thrawn remained in exile.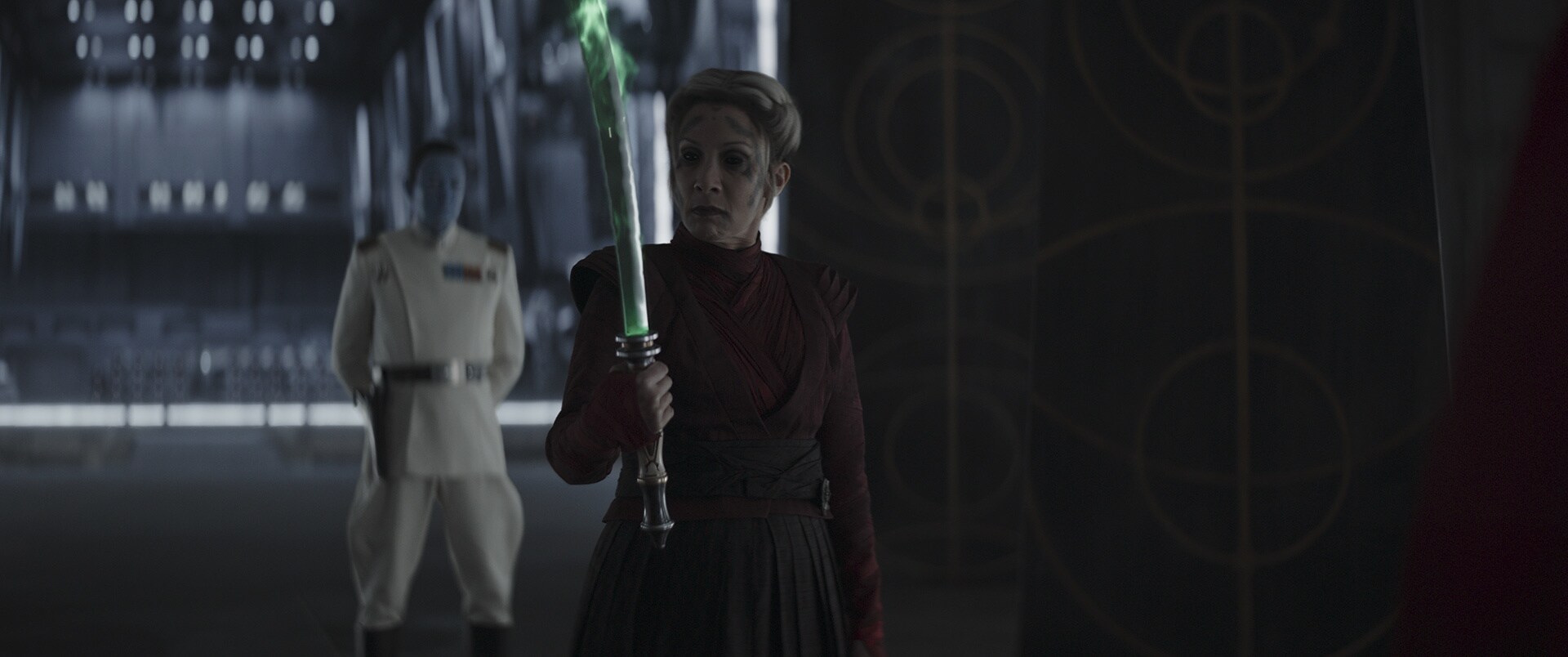 At the request of the Great Mothers, ancient Dathmiri witches who spoke to Elsbeth through time and space, Morgan completed her quest on Peridea where she was reunited with Grand Admiral Thrawn. Swiftly, the Eye of Sion was attached to Thrawn's Star Destroyer, the Chimaera, and laden with ancient treasures from the catacombs. Elsbeth was given the gift of shadows and the Blade of Talzin, claiming her place as a Nightsister. But she was not to make the journey home to Dathomir, struck down in battle by Ahsoka Tano.