StarWars.com's writers rundown the year's biggest announcements, releases, and fan-favorite moments.
For more than 40 years, Star Wars has been a great unifier, a shared experience journeying through another galaxy that helped us to understand our own struggles and successes through the lens of timeless characters and resonant themes. In 2020, a difficult year of unprecedented challenges, it reminded us about the power of hope. This year, we also welcomed the second season of The Mandalorian, following the continuing adventures of Mando and the Child, Grogu. We said goodbye to Star Wars: The Clone Wars with a final season that showed us how Ahsoka Tano and Captain Rex survived the conflict. And with the recent announcement of an impressive slate of new Disney+ Star Wars series and a feature film helmed by Patty Jenkins, we can't wait to see what next year and beyond has in store.
Here are our favorite Star Wars announcements, releases, and moments from 2020!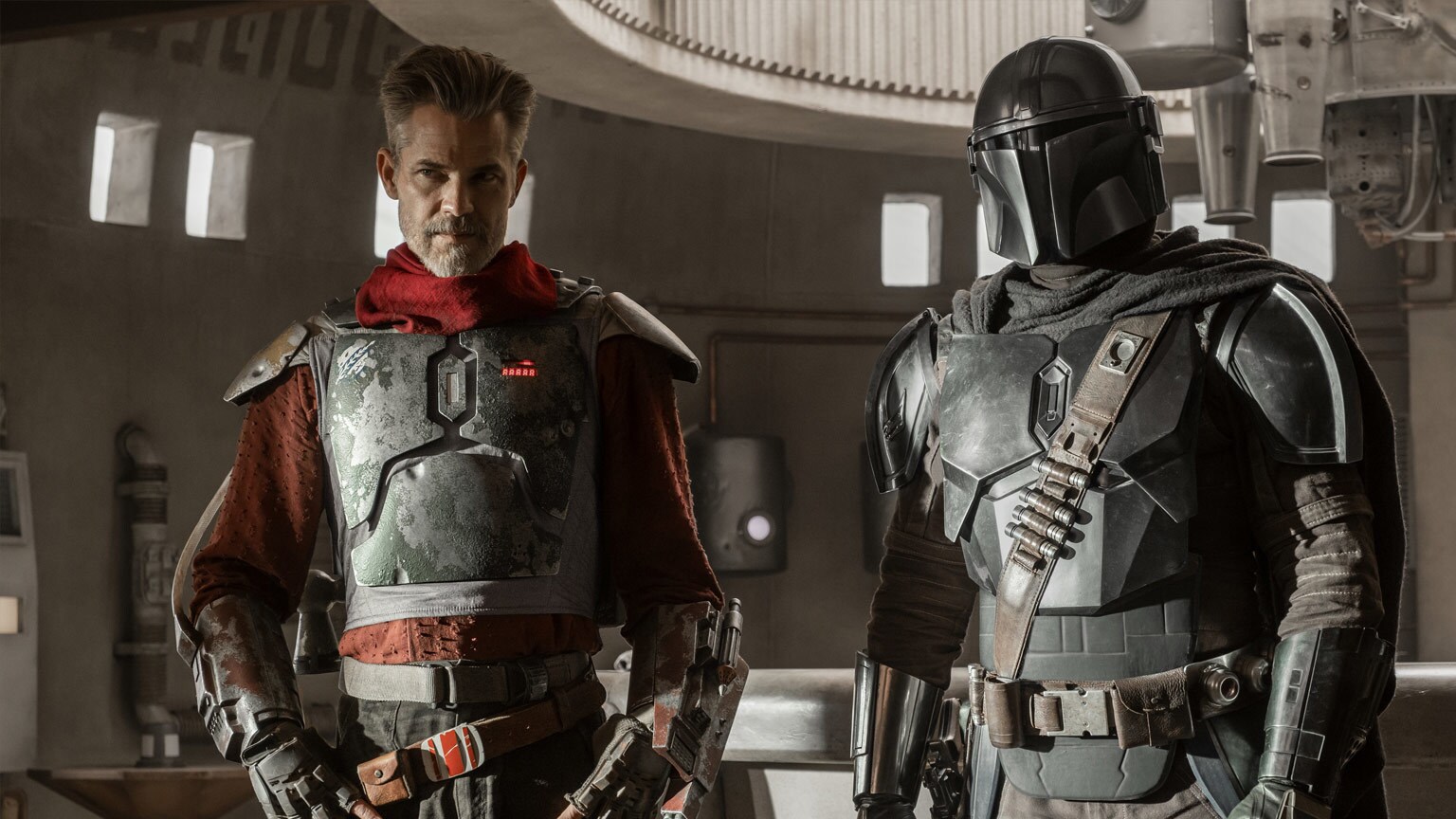 The Mandalorian brought back fan favorites while telling a Star Wars story like no other. 
When The Mandalorian debuted last year on Disney+, no one really knew what to expect. Then we met the bounty hunter with a heart, laid eyes on the Child, and the rest is history. The Mandalorian became a cultural phenomenon.
That's a lot to live up to, which makes the critical and storytelling successes of Season 2 all the more impressive. The latest season is a credit to executive producers Jon Favreau and Dave Filoni, along with the entire cast and crew, who expanded the scope of The Mandalorian, remixed genres, and kept the stories on a small, emotional scale throughout.
The highlights were many. Fan favorites from animation, Bo-Katan Kryze and Ahsoka Tano, made memorable (if not historic) live-action debuts, while the series featured the triumphant return of legendary bounty hunter Boba Fett. "Chapter 10: The Passenger" took Star Wars into straight-up horror with a claustrophobic, skin-crawling sequence. (Hopefully, that's the last we've seen of ice spiders…) And each episode was crafted as its own self-contained adventure with just a handful of rich characters, leading to some great moments; the reunion of husband and wife frog-like aliens was genuinely touching, while ex-Imperial Miggs Mayfeld's confrontation with his former commanding officer is among the most intense and shocking scenes in the series. And of course, there's the finale -- the culmination of everything that came before, with surprises and an emotional payoff that speaks to the very heart of Star Wars.  
Still, the greatest accomplishment of Season 2 may be that, in a galaxy of gangsters, creatures, and pirates, and for all its action, The Mandalorian was really about hope, friendship, and family. And that's why it remains some of the best Star Wars storytelling. – Dan Brooks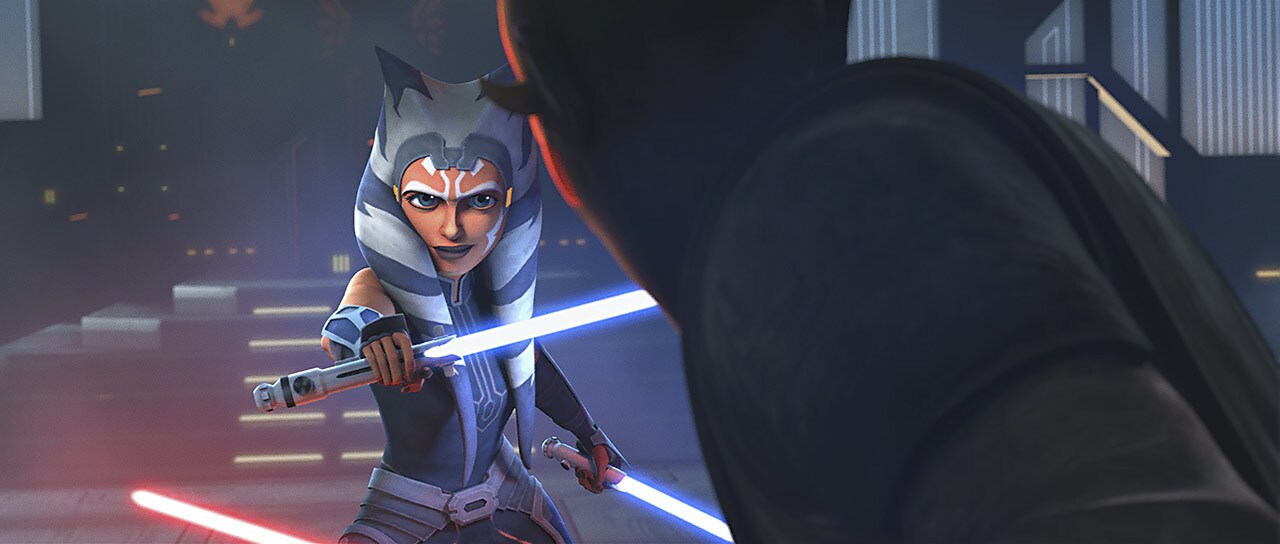 After being saved, The Clone Wars returned for a stunning final season and Lucasfilm announced plans to explore a new series centered on Clone Force 99, The Bad Batch. And, we said goodbye to Star Wars Resistance.
When we watched Ahsoka Tano walk away from the Jedi Order at the end of Season 5 of Star Wars: The Clone Wars, we thought we'd seen the last of Skyguy's former Padawan. But nothing could have prepared us to be reunited with Ahsoka and Captain Rex in the thrilling and heartbreaking series finale encompassed in the 12-episode final season of the show, which premiered on February 21, 2020 and fittingly ended on May the 4th. In just three arcs, we got an up-close look at the toll the war took on the average citizens, and the sleazy opportunists trying to exploit the galaxy for profit in the underworld. Ahsoka explored the lower levels of Coruscant to better understand her place in the galaxy, joined forces with Bo-Katan, had a bittersweet reunion with her old master Anakin Skywalker, and battled Maul in an epic showdown. Rex contended with Order 66, and both he and Ahsoka faced the emotional reality of Emperor Palpatine's grand plan to turn nearly every clone trooper against the Jedi they had served and, in some cases, each other. And in the first arc of the season, we met Clone Force 99.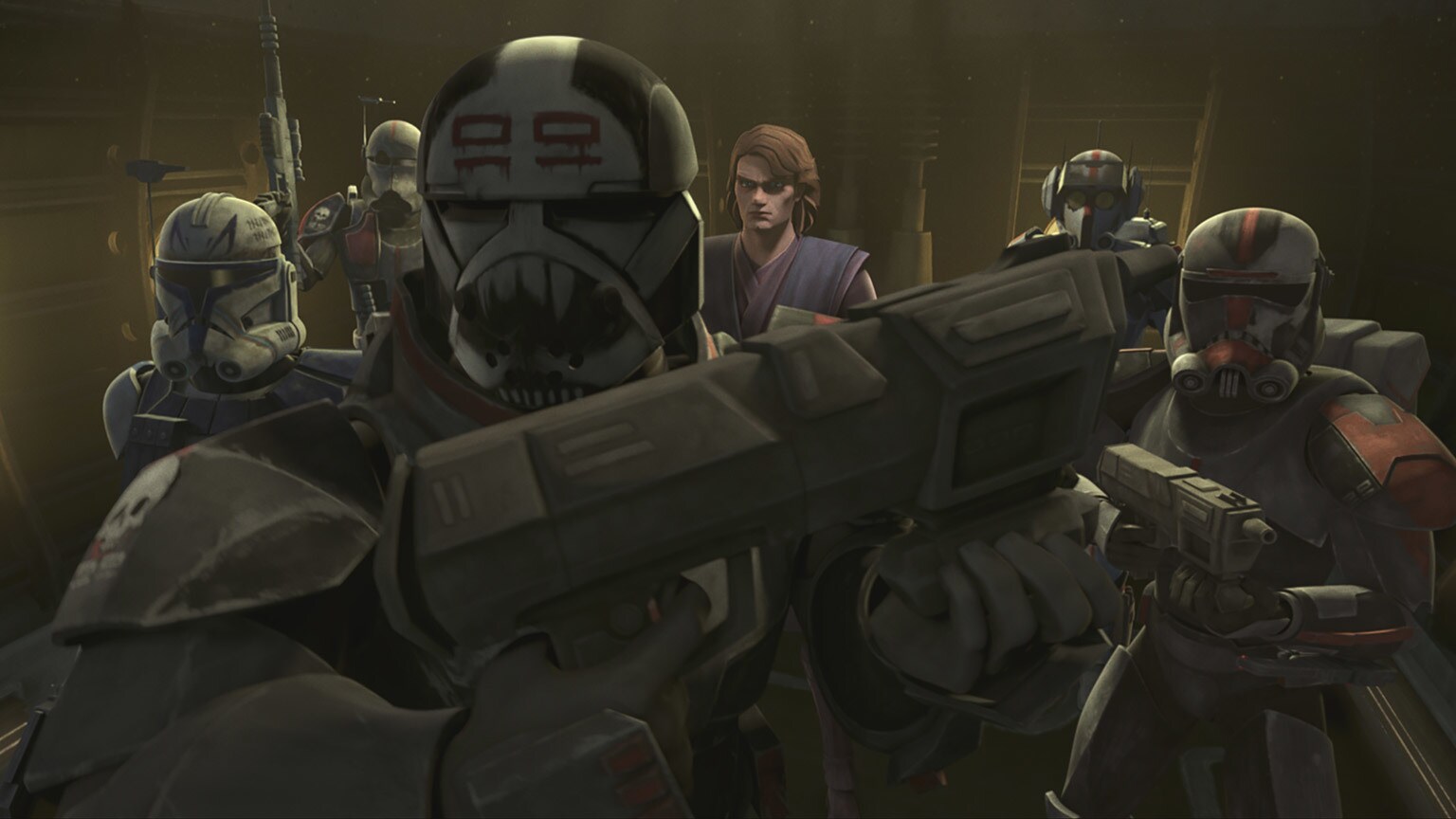 The story of the Bad Batch -- a daring infiltration of an enemy stronghold to rescue poor Clone Trooper Echo, left for dead in the Citadel -- served as an introduction to Hunter, Crosshair, Wrecker, and Tech, the motley crew of clones with skills and effective mutations unseen in their otherwise identical brothers. We can't wait to see what's in store when they must find their way in a rapidly-changing galaxy in the aftermath of Order 66. And we won't have to wait long! You can bet that the Best of 2021 will include an entry for this stunning new installment in Star Wars animation.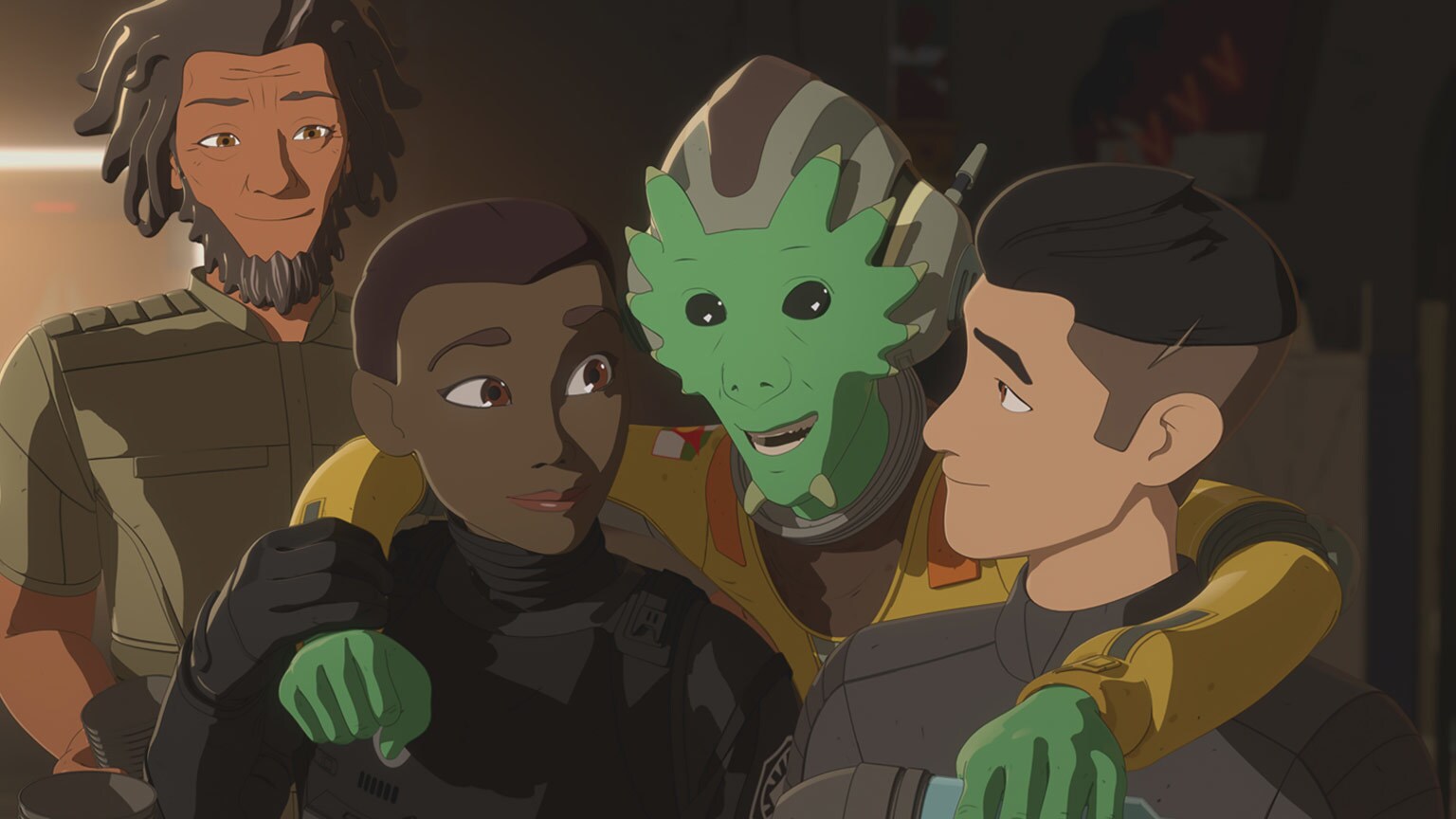 And speaking of animation, at the end of January we celebrated the series finale of Star Wars Resistance with the heartwarming reunion of Kaz "Kaztastrophe" Xiono, Tam Ryvora, and the rest of the crew. The series, which started out prior to Star Wars: The Force Awakens then sent us hurtling into the events of Star Wars: The Last Jedi and Star Wars: The Rise of Skywalker, made the First Order conflict feel raw, emotional, and deeply personal. Through the eyes of a kid from Hosnian Prime, and the granddaughter of an Imperial factory worker, we got a fresh perspective on the era from the point of view of average denizens of the galaxy. - Kristin Baver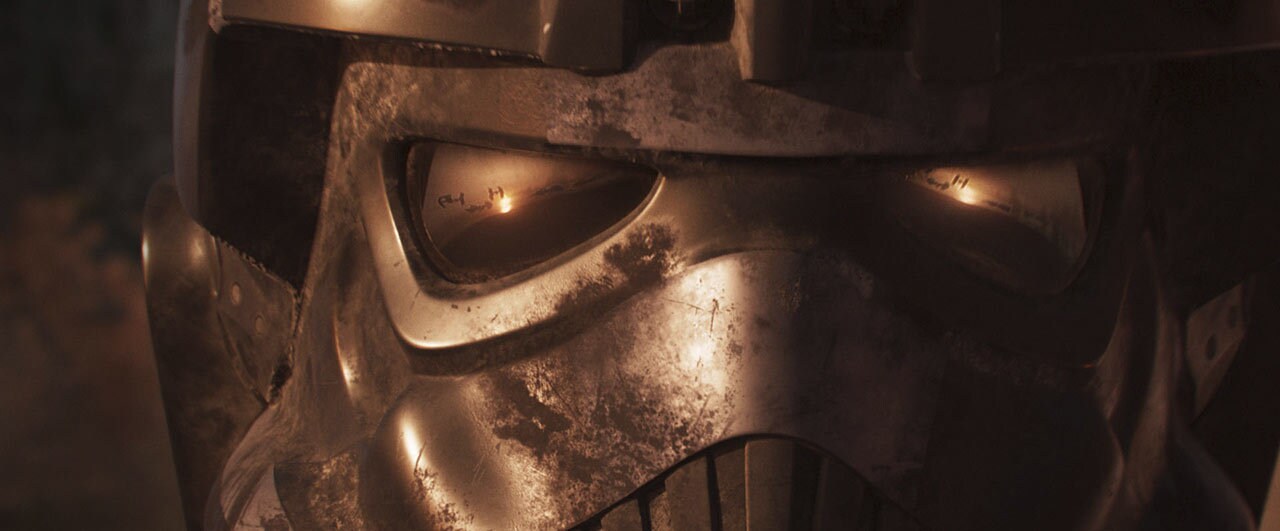 For gamers who really wanted to jump into the cockpit of on X-wing and a TIE fighter, Star Wars: Squadrons really took off!
Who would've imagined back in the fall of 2019 -- when we were navigating the path of Padawan Cal Kestis in the excellent Star Wars Jedi: Fallen Order -- we'd be treated to another game from a galaxy far, far away less than a year later? But June 2020 not only saw the surprise reveal of Star Wars: Squadrons, but the promise we'd be piloting the saga's most iconic starfighters in just a few short months.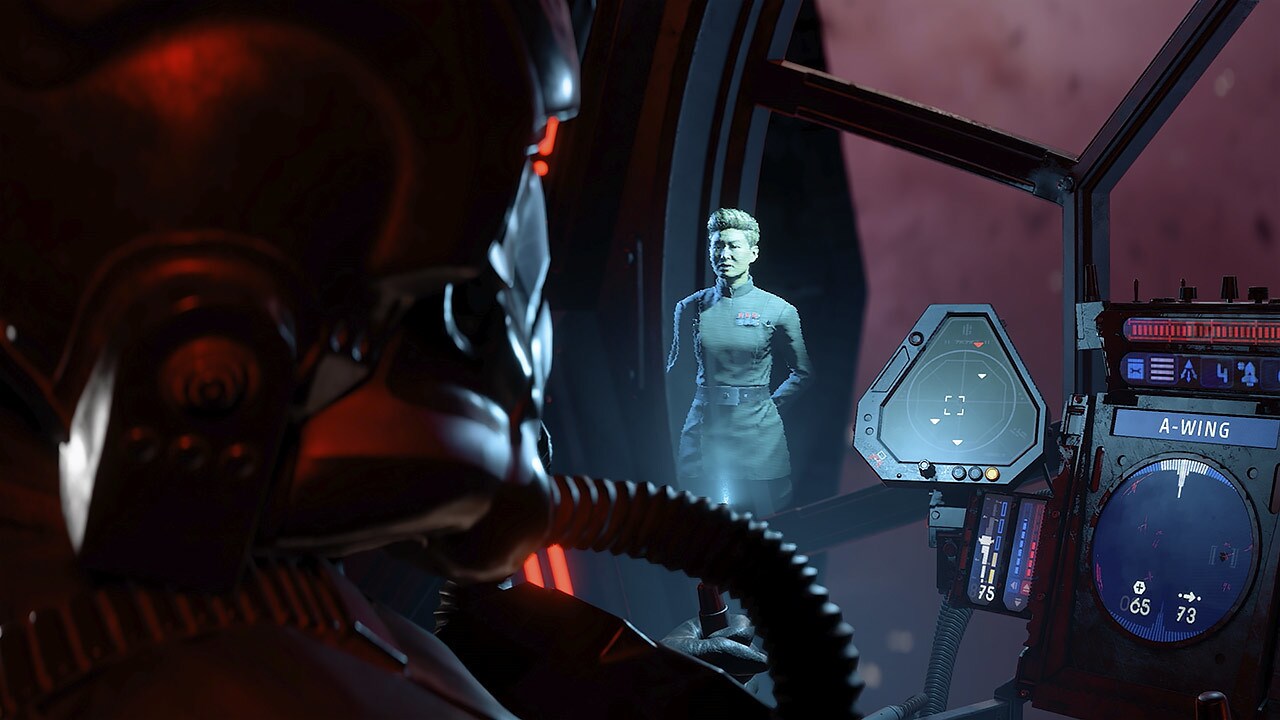 Fast forward to October, and fans were not only engaging in the best multiplayer dogfights this side of beloved classic Star Wars: X-Wing vs. TIE Fighter, but tackling a thrilling new single-player, story-driven campaign set after the events of Star Wars: Return of the Jedi. Featuring multiple modes, starfighters, and locations, the game also piled the content -- and fan service -- high, offering both New Republic recruits and Imperial sympathizers ample opportunity to live out their space-faring fantasies.
Toss in a perfect balance of arcade-rivaling action, strategic depth, and plenty of customization options -- as well as the ability for VR fans to play with an extra layer of immersion -- and the authentic, visually-stunning Squadrons delivered one of the year's biggest surprises. - Matt Cabral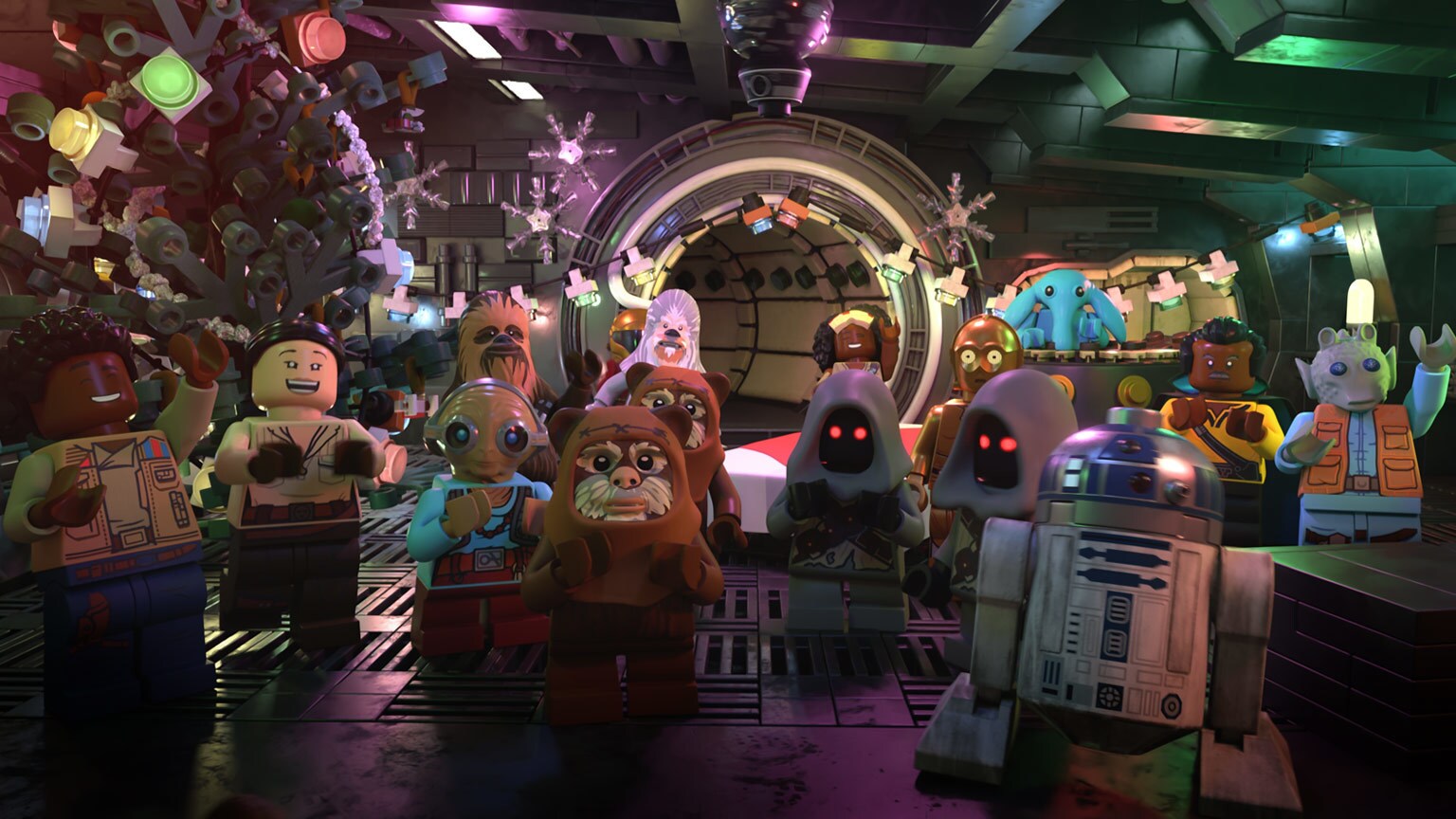 The LEGO Star Wars Holiday Special brought back Life Day in a big way.
Lightsabers, laughter, and Life Day are just some of the highlights of the new holiday special only on Disney+. Rey's quest to become a better teacher to Finn is a journey through some of the best moments in the Skywalker Saga. Her pure joy and enthusiasm for the famous faces and places of years gone by is contagious.
There are lightsabers clashing, nods to the original and truly unforgettable Star Wars Holiday Special, jokes that both kids and grownups will appreciate, and so much more. The LEGO Star Wars Holiday Special is a treat for fans that will easily become a joyful new tradition every Life Day. – Kelly Knox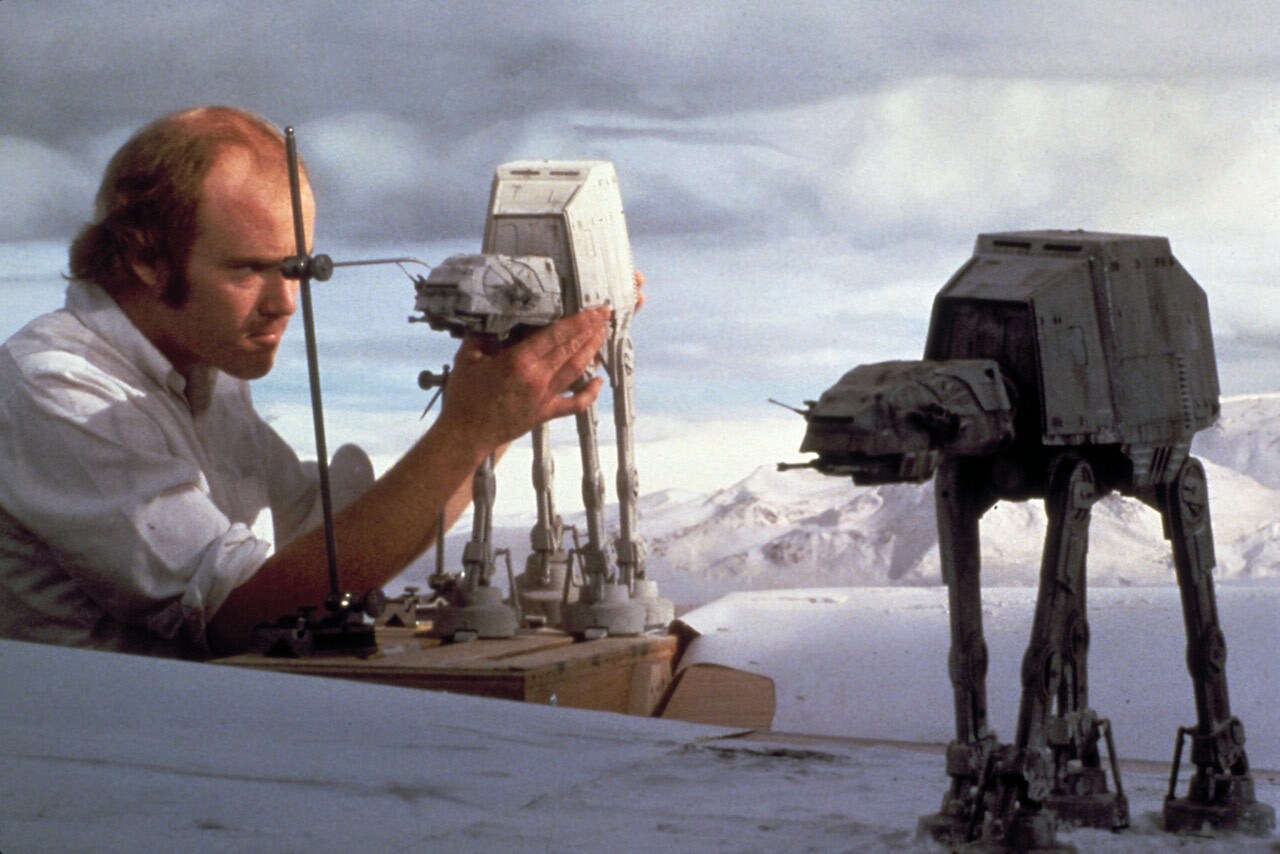 We celebrated the 40th anniversary of Star Wars: The Empire Strikes Back.
Four decades after its initial release, Star Wars: The Empire Strikes Back endures as an epic piece of cinematic storytelling. From the snow planet Hoth to the swamps of Dagobah, new creatures and aliens like the tauntauns and Jedi Master Yoda, and a hero's journey that took Luke Skywalker from stacking rocks to battling Darth Vader amid one of the greatest reveals and twists in movie history, Empire elevated Star Wars to a whole new level.
Every fan has a story to share about the first time they saw the film and the impact it had. It is, without a doubt, one of the most consequential films of its generation. Here's to the next 40! - Katie Barnes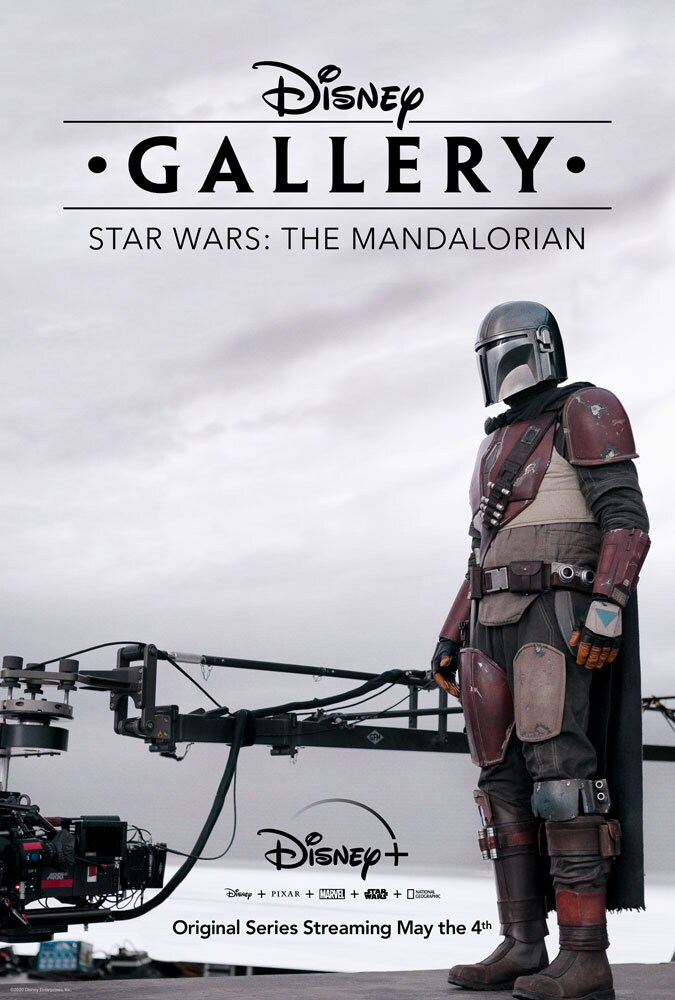 The Mandalorian picked up a bounty of Emmys and took fans behind the scenes with Disney Gallery: The Mandalorian.
The first season of The Mandalorian was a hit with both audiences and Emmy voters. The series was nominated in 15 categories (including Outstanding Drama Series) and came home with seven Emmy awards. "Chapter 1: The Mandalorian" was recognized for Sound Editing for a Comedy or Drama Series (Half-Hour) and Animation and Production Design for a Narrative Program (Half-Hour). "Chapter 2: The Child" won awards for Sound Mixing for a Comedy or Drama Series (Half-Hour) and Animation and Special Visual Effects. Greig Fraser and Barry Baz Idoine won the Outstanding Cinematography for a Single-Camera Series (Half-Hour) award for their work in "Chapter 7: The Reckoning" while Ludwig Göransson was honored for Music Composition for a Series (Original Dramatic Score) for "Chapter 8: Redemption." And Ryan Watson won the Stunt Coordination for a Drama Series, Limited Series or Movie award for his work on the series as a whole.
Star Wars fans also received a peek at some of the behind the scenes work that went on during the making of Season 1in the Disney+ series Disney Gallery: The Mandalorian. The eight episodes covered topics including the composition of the music score, how both practical effects and new StageCraft visual effects technology were used to bring the characters and worlds to life, and thoughts from creators Jon Favreau and Dave Filoni about how The Mandalorian connected to the greater Star Wars universe. It was a perfect way to get ready for the magic of Season 2. - Amy Richau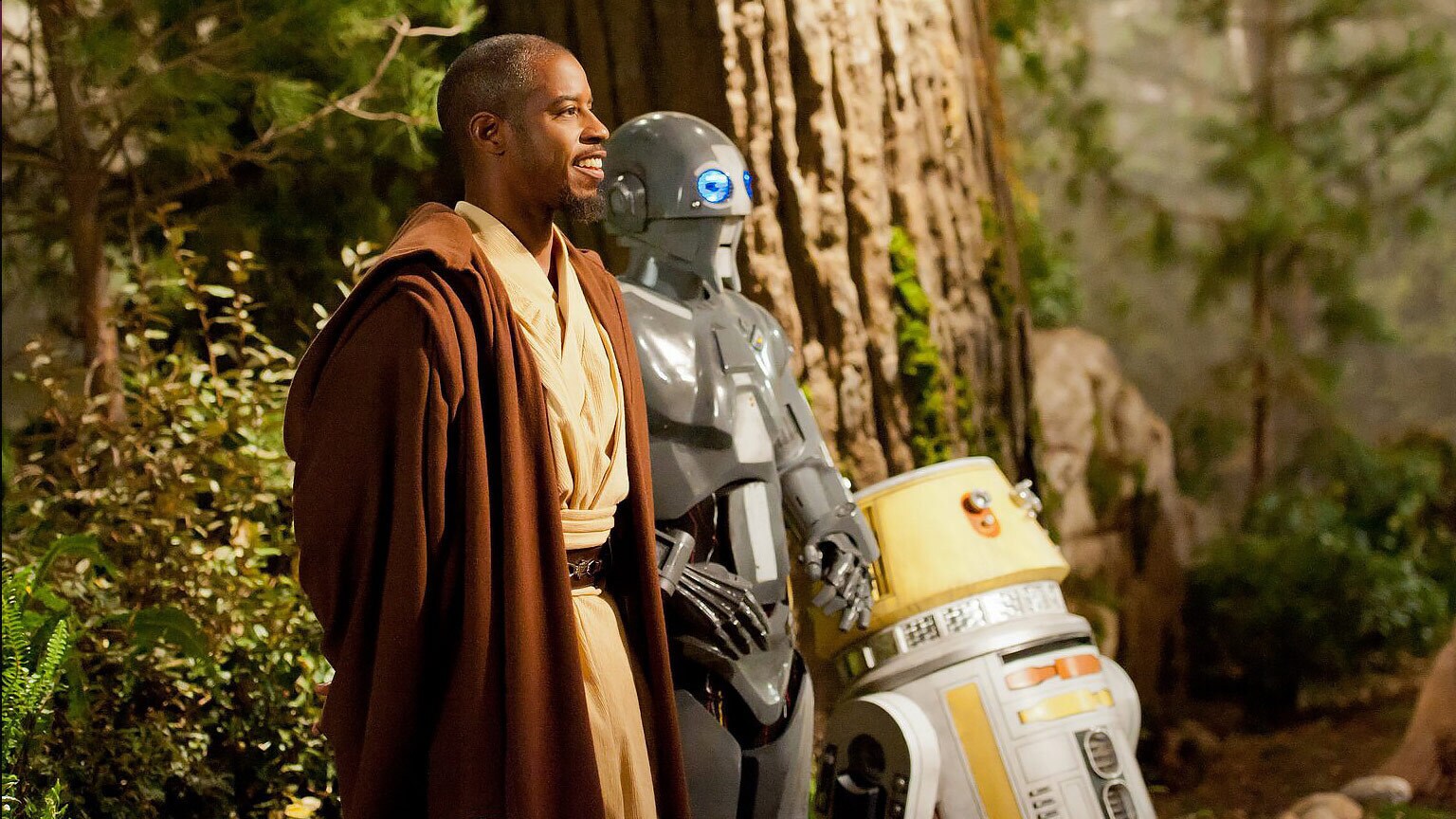 Children in this galaxy finally got to live out their dreams on Star Wars: Jedi Temple Challenge.
Our galaxy might be expanding faster than a coaxium-fueled freighter blasting out of the Maw, and with its unique format, Star Wars: Jedi Temple Challenge welcomed young Padawans of Earth to test their bravery and fortitude against physical trials and the dark side itself.
Led by fan-favorite Ahmed Best as Jedi Master Kelleran Beq and a supporting cast of droids including the quick-witted AD-3 voiced by Mary Holland and the rust-sensitive astromech LX-R5, each episode pitted three pairs of younglings against a variety of physical and mental challenges aboard the Jedi spaceship Athylia. With droids skillfully operated by Michael McMaster and Gordon Tarpley, a non-corporeal dark side voice by master of the Sith Sam Witwer and short stories written by the ever-popular Cavan Scott, the show debuted in June 2020 on the Star Wars Kids YouTube channel.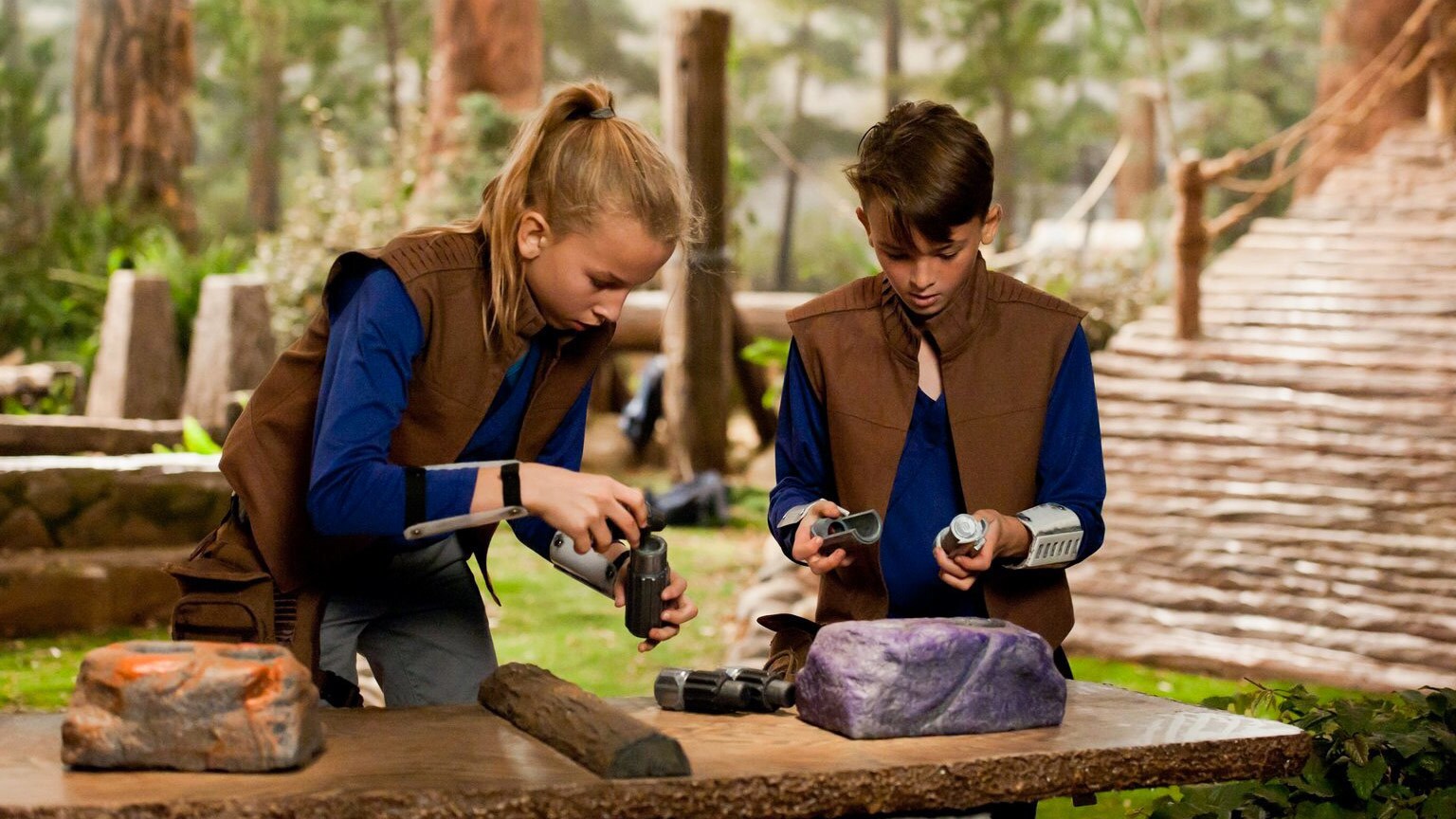 For ten exciting episodes we followed these plucky Padawans as they attempted to obtain their very own kyber crystals using only their strength, knowledge, and bravery over three rounds in a forest, onboard a ship, and in a Jedi temple. Some succeeded, some didn't, but all went away richer for the experience, as did we. In a year beset by all manner of global problems, it was energizing to see our friends have so much fun in the galaxy far, far away. - Mark Newbold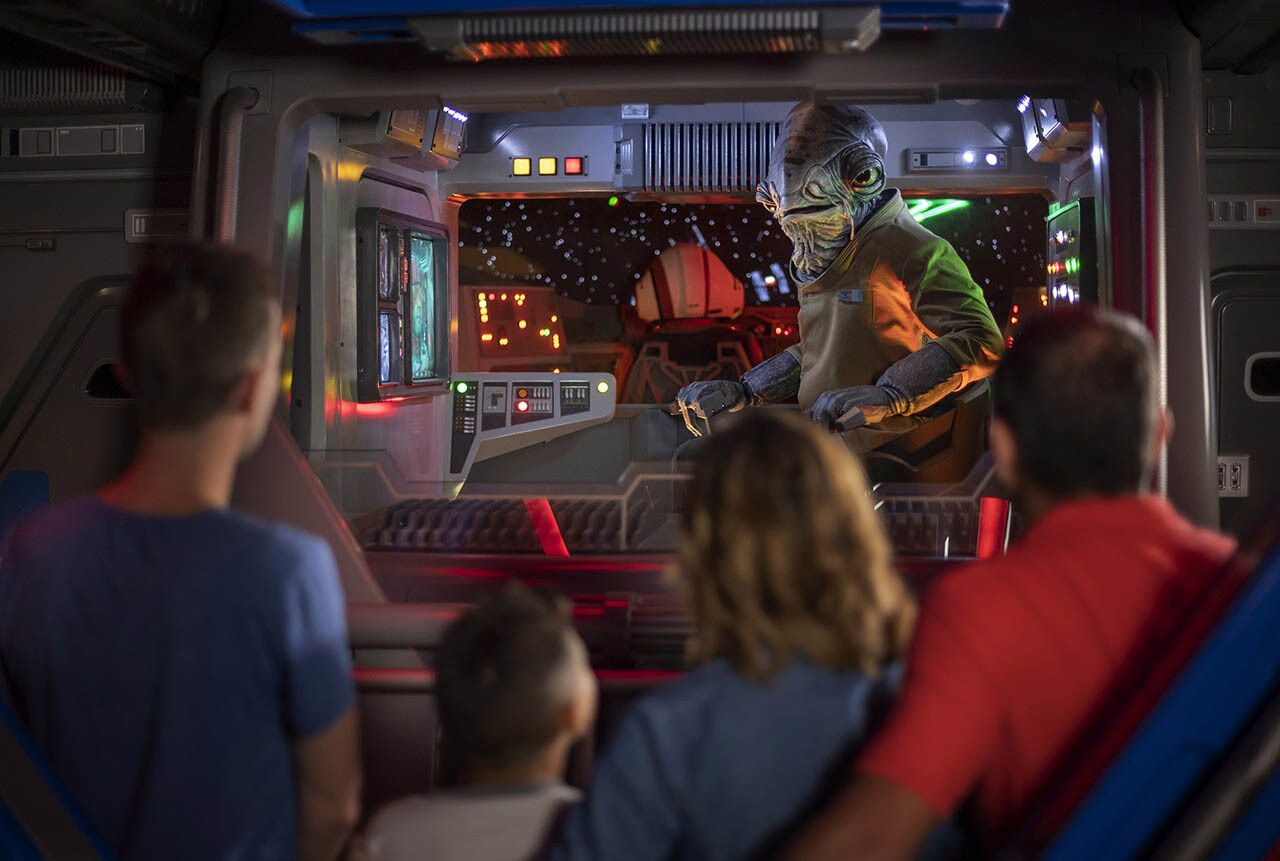 Star Wars: Rise of the Resistance opened at Disneyland.
For Disneyland theme park fans, January 17, 2020 was a day-long remembered. Star Wars: Rise of the Resistance opened in Star Wars: Galaxy's Edge and like its counterpart in Orlando, Florida, at Disney's Hollywood Studios, featured state-of-the-art technology and at least four separate ride experiences: a trackless vehicle, motion-simulator, immersive walkthrough encounters, and a drop! From the opening tour of the Resistance base on Batuu to the thrilling escape from a First Order Star Destroyer, the ride proved to be among the most unique experiences a Star Wars fan could have in this or any galaxy. - Dan Zehr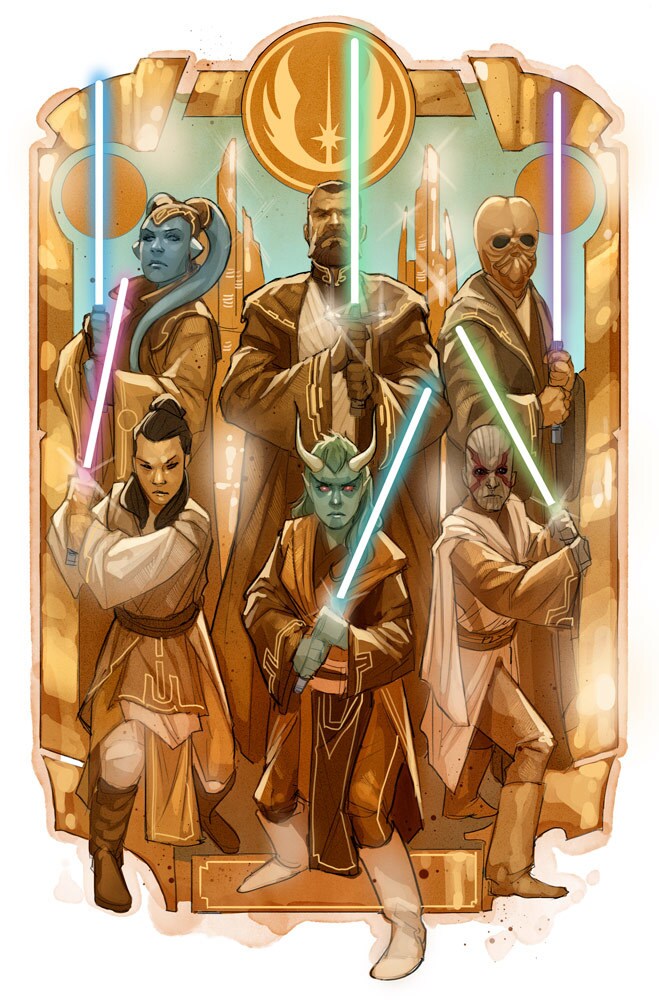 We took our first steps into The High Republic and enjoyed a bevy of Star Wars books.
The biggest news in the world of Star Wars publishing in 2020 was the announcement of The High Republic era of storytelling, with novels, young adult books, comics, and more. And while the launch of The High Republic was pushed back by global events to early 2021, we got tantalizing sneak peeks from fan-favorite creators Charles Soule, Justina Ireland, Claudia Gray, Cavan Scott, and Daniel José Older.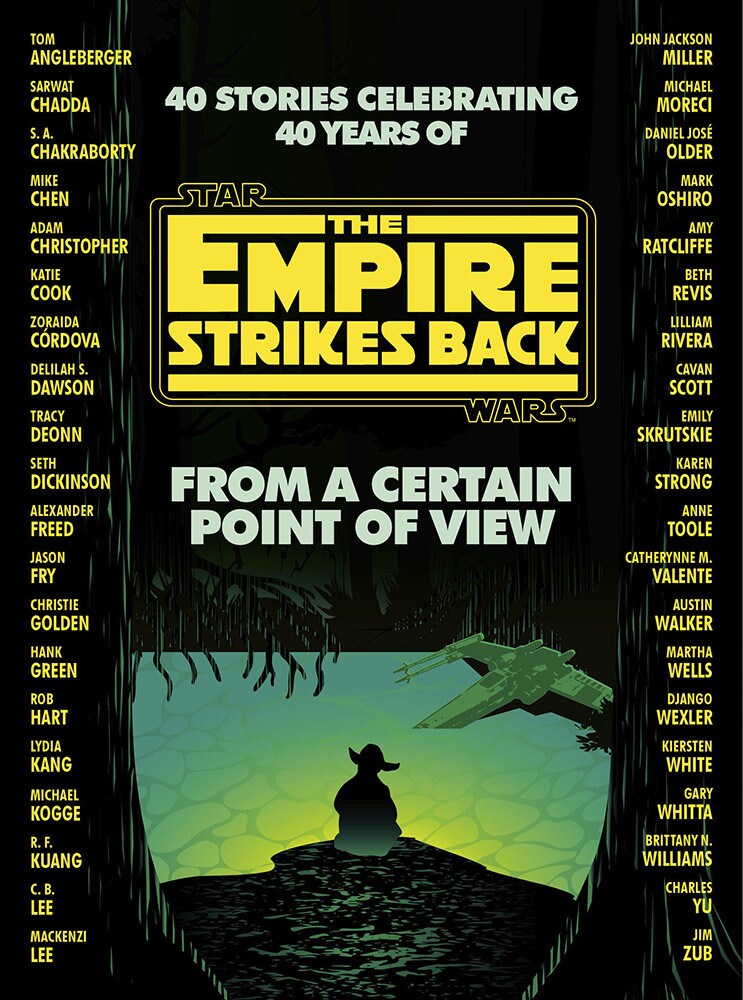 Beyond these glimpses of what's yet to come, in 2020 Star Wars storytelling delivered plenty of excitement, including a look at the earlier years of a future Grand Admiral in Thrawn: Ascendancy: Chaos Rising by Timothy Zahn; a great tale of all sorts of trouble in Doctor Aphra: An Audiobook Original, by Sarah Kuhn and recorded with a full cast; even more trouble for Alphabet Squadron in Alexander Freed's Shadow Fall; and 40 unique short stories from 40 different authors in From a Certain Point of View: The Empire Strikes Back. Younglings got a chance to explore the Force with A Jedi You Will Be by Preeti Chhibber, while Padawans followed in a certain Resistance pilot's footsteps in Poe Dameron: Free Fall by Alex Segura and got scared by George Mann's Dark Legends. We rekindled our love of Star Wars: The Phantom Menace with E.K. Johnston's Queen's Peril, and saw the end of the Skywalker Saga on the page with Rae Carson's novelization of Star Wars: The Rise of Skywalker.
On the non-fiction side of things, we fed our wanderlust with Cole Horton's Galaxy's Edge: Traveler's Guide to Batuu, even if we couldn't journey to the theme parks ourselves. Phil Szostak delivered not one but two concept art masterpieces with The Art of Star Wars: The Rise of Skywalker and The Art of the Mandalorian. And 2020 finished with a bang thanks to the release of Taschen's The Star Wars Archives 1999-2005 by Paul Duncan, a massive 600-page tome that should be on every behind-the-scenes fan and prequel lover's Life Day wish list! - James Floyd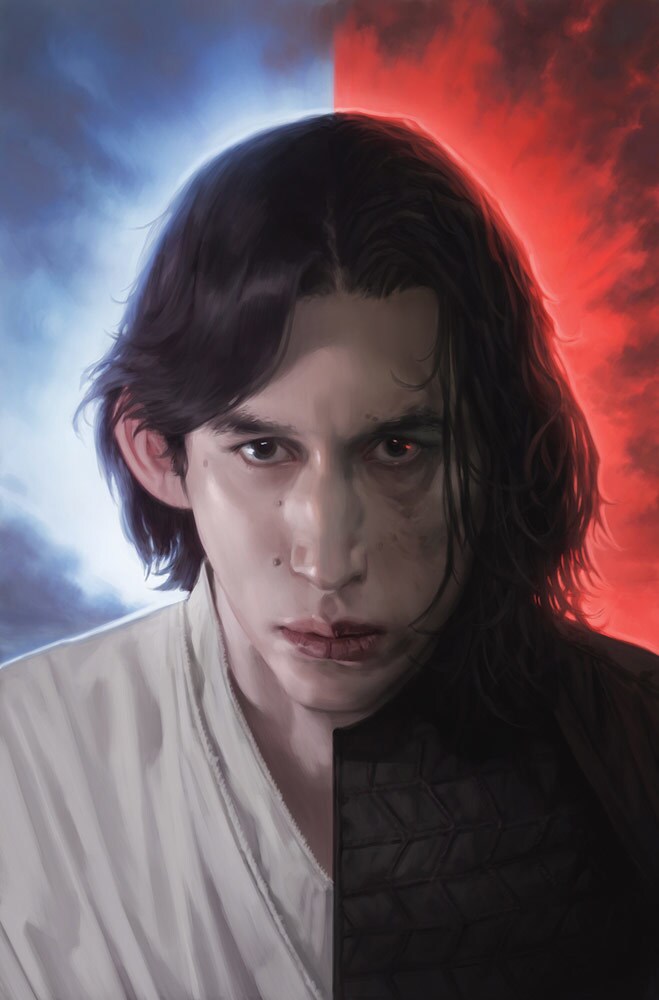 Comics gave us a glimpse at The Rise of Kylo Ren, Beilert Valance, and the return of Doctor Aphra.
 The Skywalker Saga might have come to an end last year but that doesn't mean stories about those characters did, too. In the world of comics, Charles Soule and Will Sliney took us on a dark side journey in The Rise of Kylo Ren. The four issue series chronicled Ben Solo's quest to becoming Kylo Ren and building his signature lightsaber. It was one of the first peeks we've gotten into Kylo's past and even showed us a glimpse at his time as Luke Skywalker's loyal apprentice.
Fans of all ages enjoyed the relaunch of Star Wars Adventures from IDW while Marvel relaunched their flagship Star Wars and Darth Vader series early this year, bringing us firmly into the era between The Empire Strikes Back and Star Wars: Return of the Jedi. And we soon found ourselves in the seedier side of the galaxy with Bounty Hunters and Doctor Aphra. Fresh off his appearance in last year's Target: Vader, Beilert Valance took center stage in Bounty Hunters alongside Bossk and Boba Fett. Meanwhile, after having done the right thing for once, Doctor Aphra found trouble with Black Krrsantan and some new allies, like Lucky and Detta Tao. And she still hasn't found her way out quite yet. - Bria LaVorgna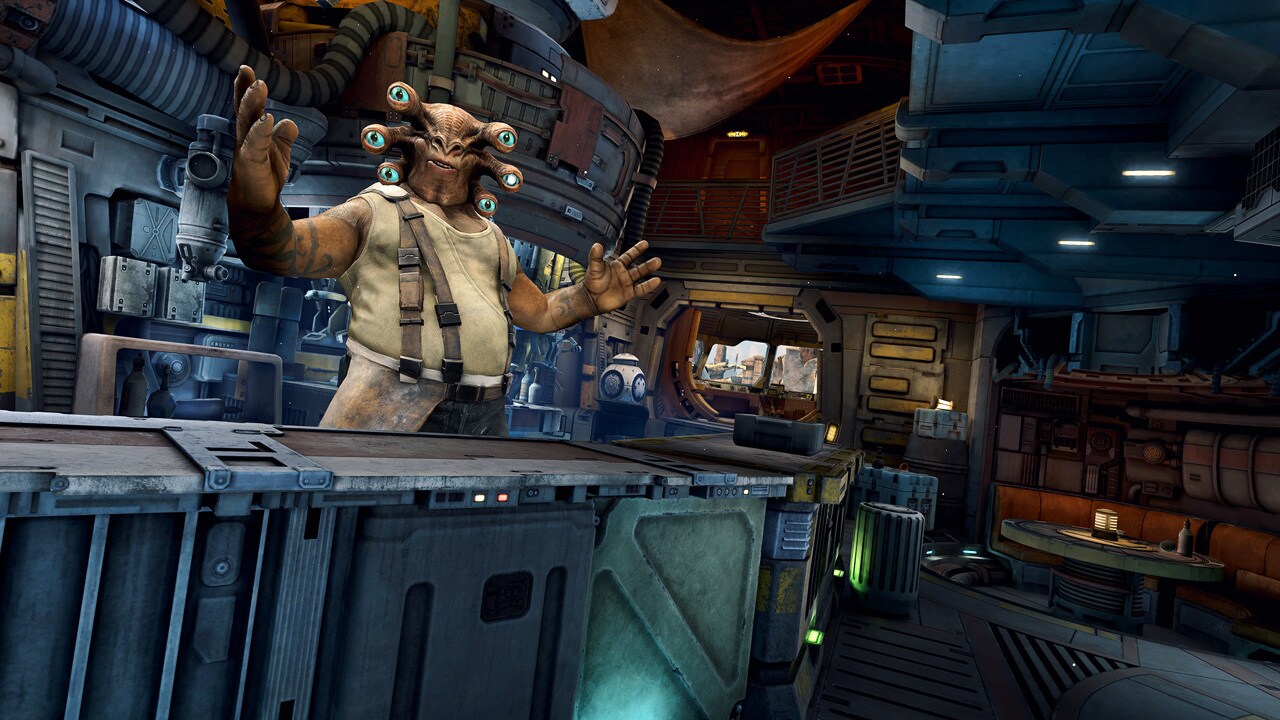 Star Wars: Tales from the Galaxy's Edge put us back on Batuu in VR.
Although this project broke ground long before we knew what 2020 had in store for us, ILMxLAB's exciting new VR experience Tales from the Galaxy's Edge arrived just in time to transport fans back to Batuu from the safety of their own homes. In this action-packed adventure, players team up with the likes of C-3PO and R2-D2, have a dangerous run-in with the Guavian Death Gang, and experience a thrilling Jedi tale from Batuu's High Republic days. Plus, this escape from reality offers fans a chance to get to know the locals of Batuu including Mubo and Seezelslak, while also allowing them to explore beyond the boundaries set at Disney's Black Spire Outpost.
This experience is one step further into what ILMxLAB refers to as "storyliving" (as opposed to storytelling), giving players agency over the story they're in and having their decisions drive the narrative forward. Players are fully immersed, truly becoming part of Batuu and living out their wildest Star Wars fantasies, like engaging in deadly blaster fights, wielding a lightsaber, and the most desirable -- having a drink at a seedy cantina. Need I say more? - Emily Shkoukani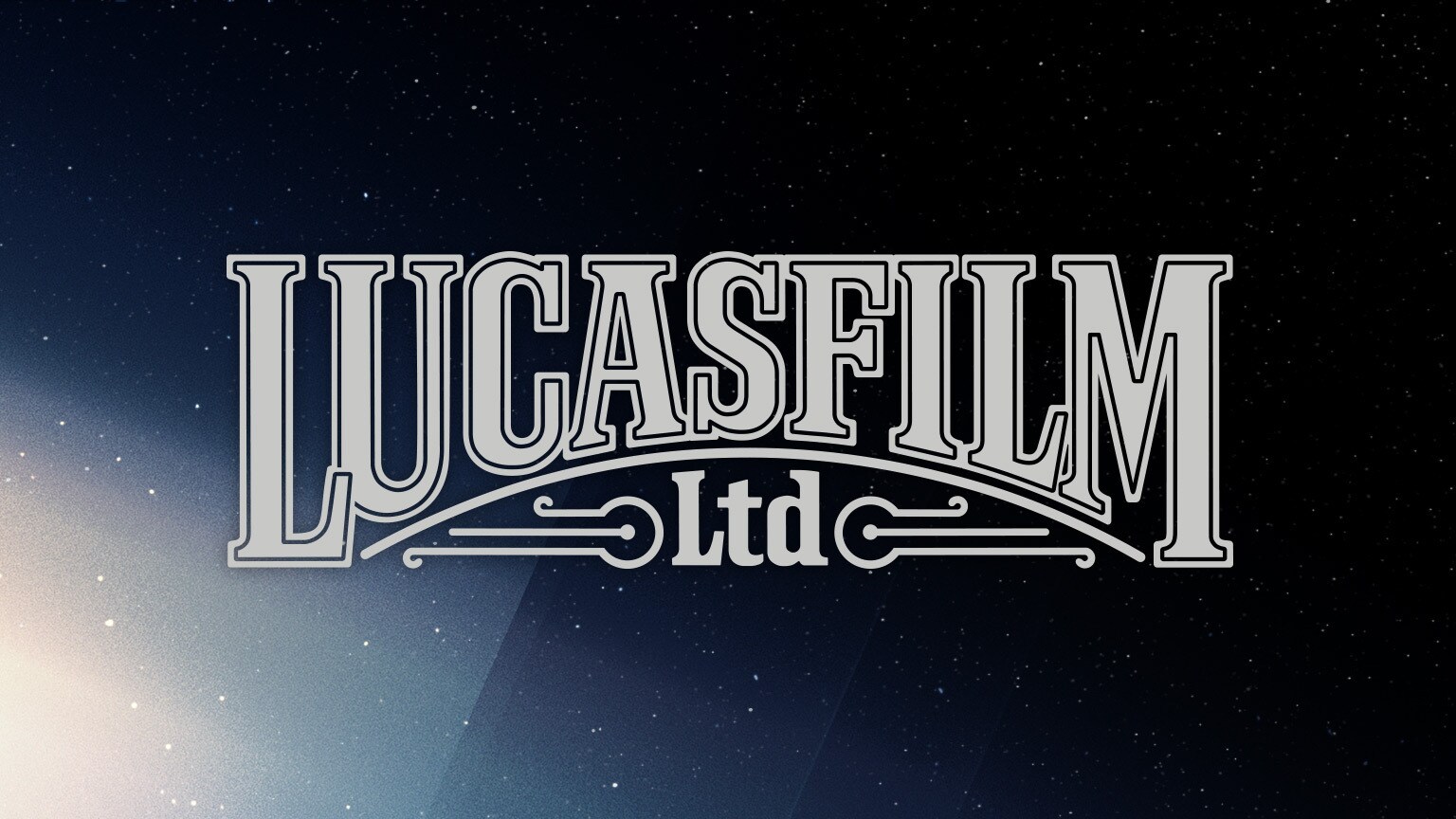 The future of Star Wars and Lucasfilm was revealed with a thrilling series slate and new feature films on the way.
The next generation of Star Wars is going to be a big one. That was made kyber-crystal clear during The Walt Disney Company's Investor Day event earlier this month, in which Lucasfilm president Kathleen Kennedy unveiled ambitious plans for the future. Among the many surprises, Kennedy revealed Patty Jenkins' Rogue Squadron film, confirmed the return of Hayden Christensen as Anakin Skywalker in Disney+'s Obi-Wan Kenobi series, announced new Disney+ live action series including Ahsoka starring Rosario Dawson, Rangers of the New Republic, Lando, and much, more.
Plus, we got new details on Leslye Headland's new series set in the High Republic, called The Acolyte, got our first look at the set of Andor with Rogue One star Diego Luna as our guide, and glimpsed some of the concept art inspiring Taika Waititi on his own Star Wars feature-film adventure.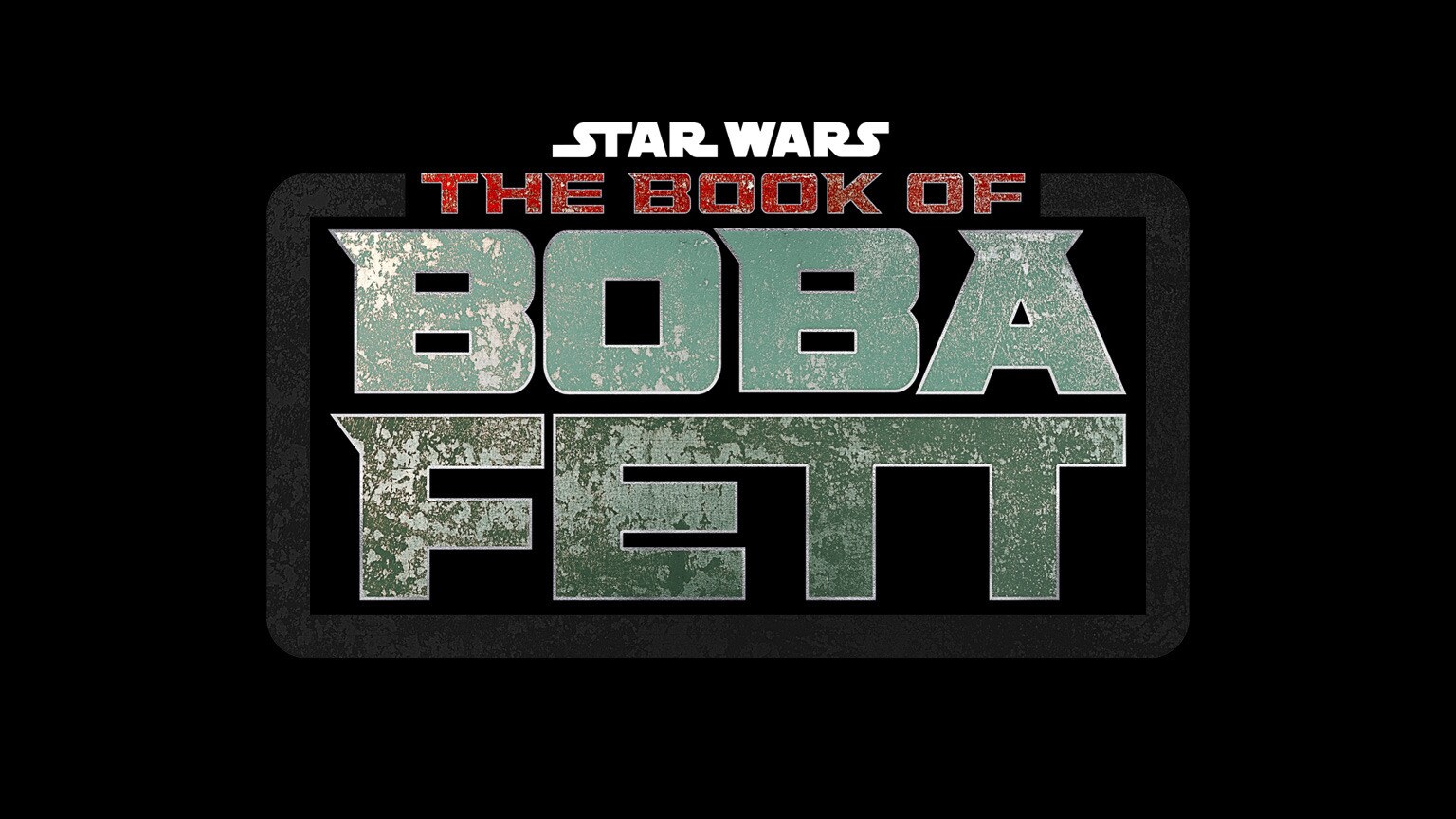 And just yesterday, news broke that confirmed The Book of Boba Fett is a brand-new series arriving in December of 2021! It's an expansion of the Star Wars galaxy like none we've ever seen. – Dan Brooks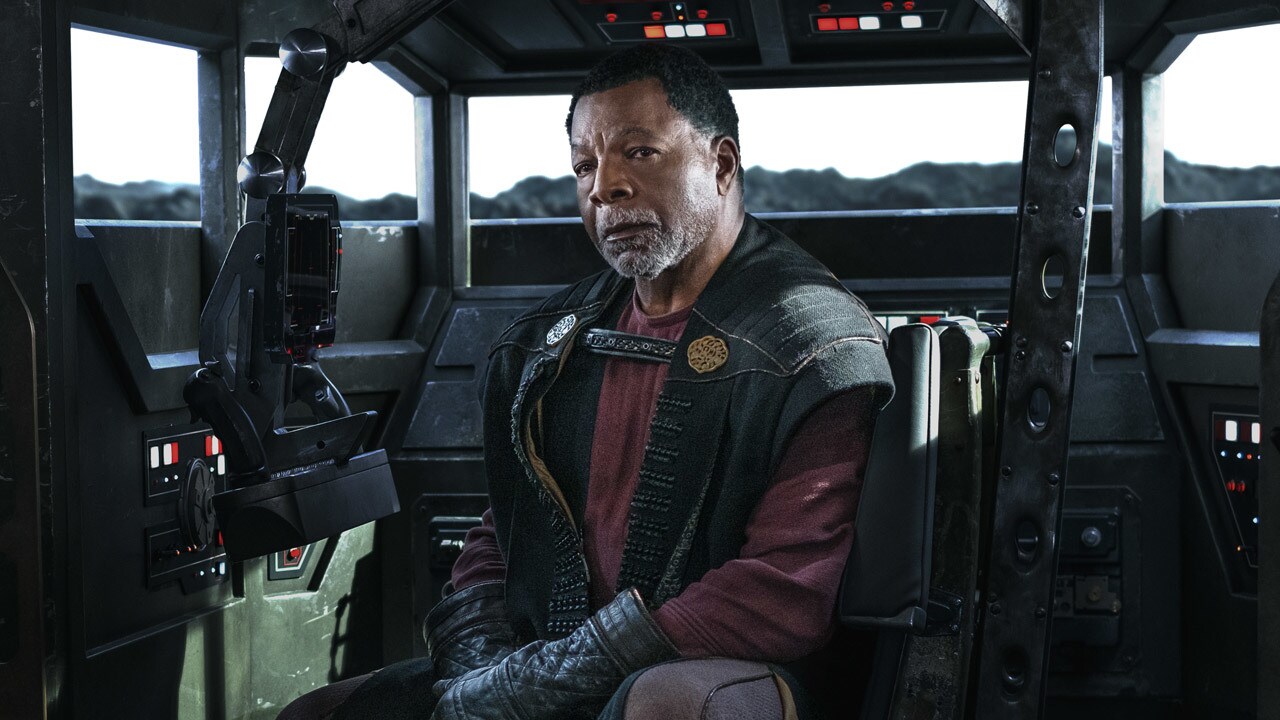 StarWars.com gave us episode guides to The Mandalorian, exclusive new interviews with the likes of George Lucas, and launched some new online series.
In a year when we hunkered down at home, the StarWars.com crew kept us entertained, informed, and surprised.
With the 40th Anniversary of The Empire Strikes Back this year, fans of the dark middle chapter of the original trilogy were treated to an onslaught of awesome stories and content with Empire at 40. The highlight of the online celebration was undoubtedly the series of interviews, with exclusive stories from the likes of sound guru Ben Burtt, concept artist extraordinaire Joe Johnston, temporary tauntaun resident Mark Hamill, and the maker himself, George Lucas. Perhaps the best of all is the in-depth oral history of Empire's groundbreaking Battle of Hoth sequence.
If you were looking towards the future (or past?) of the franchise, the online team didn't disappoint there either. Ahead of the upcoming launch of The High Republic, StarWars.com had some big scoops to share. We got tasty new concept art and intriguing details about the struggle between the Jedi and their foes during this unexplored period in galactic history.
And if you were craving original videos, there was enough to fill a space cruiser. The launch of This Week! in Star Wars provided a weekly dose of what's going on in the galaxy while The Star Wars Show moved to a monthly format filled with interviews, fun surprises, and an all-new animals segment, before signing off for a hiatus next year. The addition of the new Star Wars Show Book Club let us read and react to novels alongside celebs and Star Wars luminaries. And finally, Season 2 of Our Star Wars Stories let us celebrate our fandom and the transformative power of storytelling.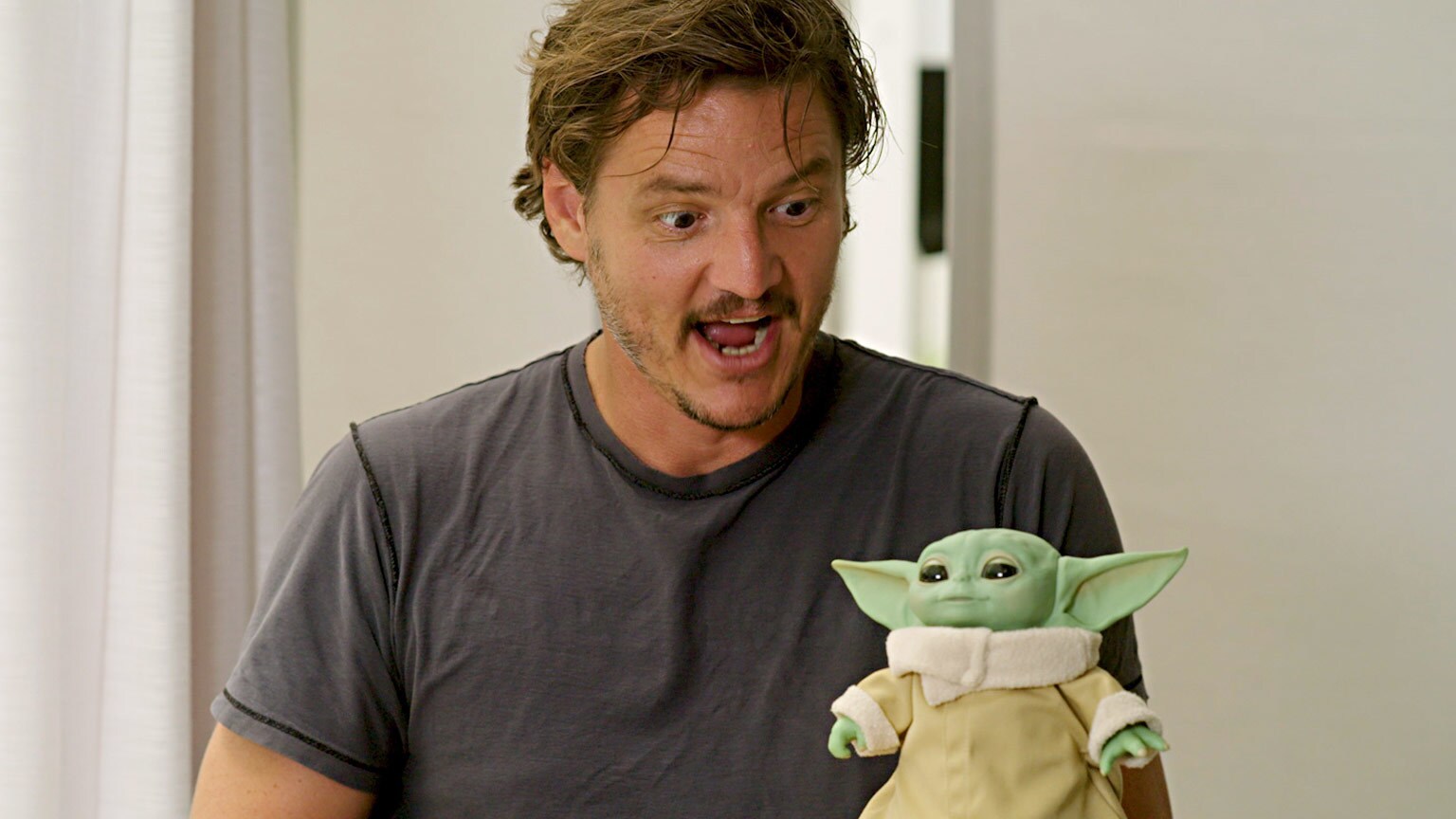 Oh, karabast! We almost forgot to include the weekly bounty that is Mando Mondays! The Monday after each episode of The Mandalorian debuted on Disney+, we were treated to merch reveals and features on new products. But the official site provided plenty of Mandalorian-related content throughout the show's second season, with highlights, fun facts, and even interviews with guest stars like Bo-Katan Kryze herself, Katee Sackhoff, Boba Fett actor Temuera Morrison, Fett's partner in crime Fennec Shand, played by Ming-Na Wen, and, of course, Rosario Dawson, who brought Ahsoka Tano into live action. If you were as hungry for new Mando stuff as Grogu is for, well, anything edible, the official site was a veritable Canto Bight buffet. - Brendan Nystedt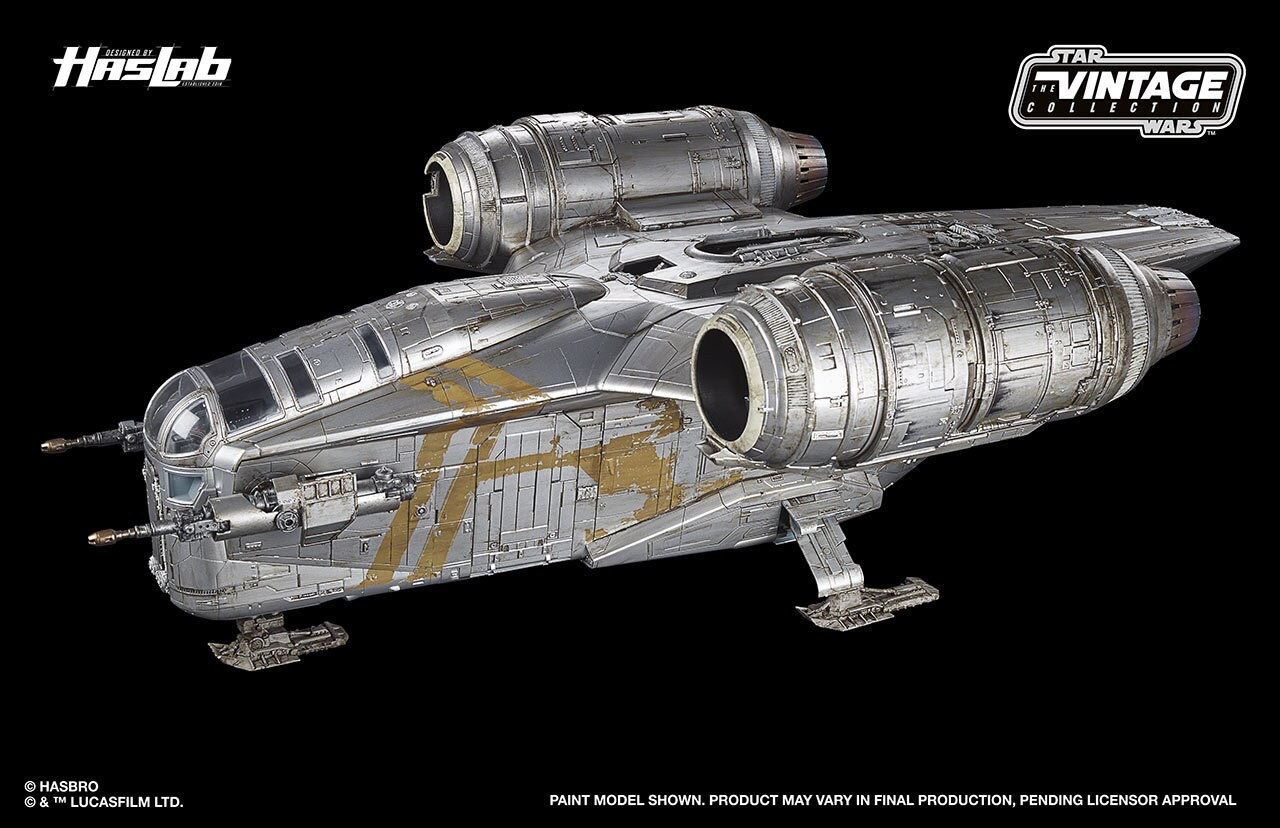 HasLab shattered its previous record to fund the Razor Crest.
Two years ago, thousands of Star Wars fans enthusiastically backed the creation of Hasbro's Vintage Collection version of the Khetanna, Jabba the Hutt's mammoth Sail Barge, the initial offering from their fan-driven crowdfunding platform, HasLab. How could HasLab top their first crowdfunded Star Wars project, you ask? By sending excited fans on the hunt for their very own Vintage Collection Razor Crest, brought to life from the Disney+ series The Mandalorian.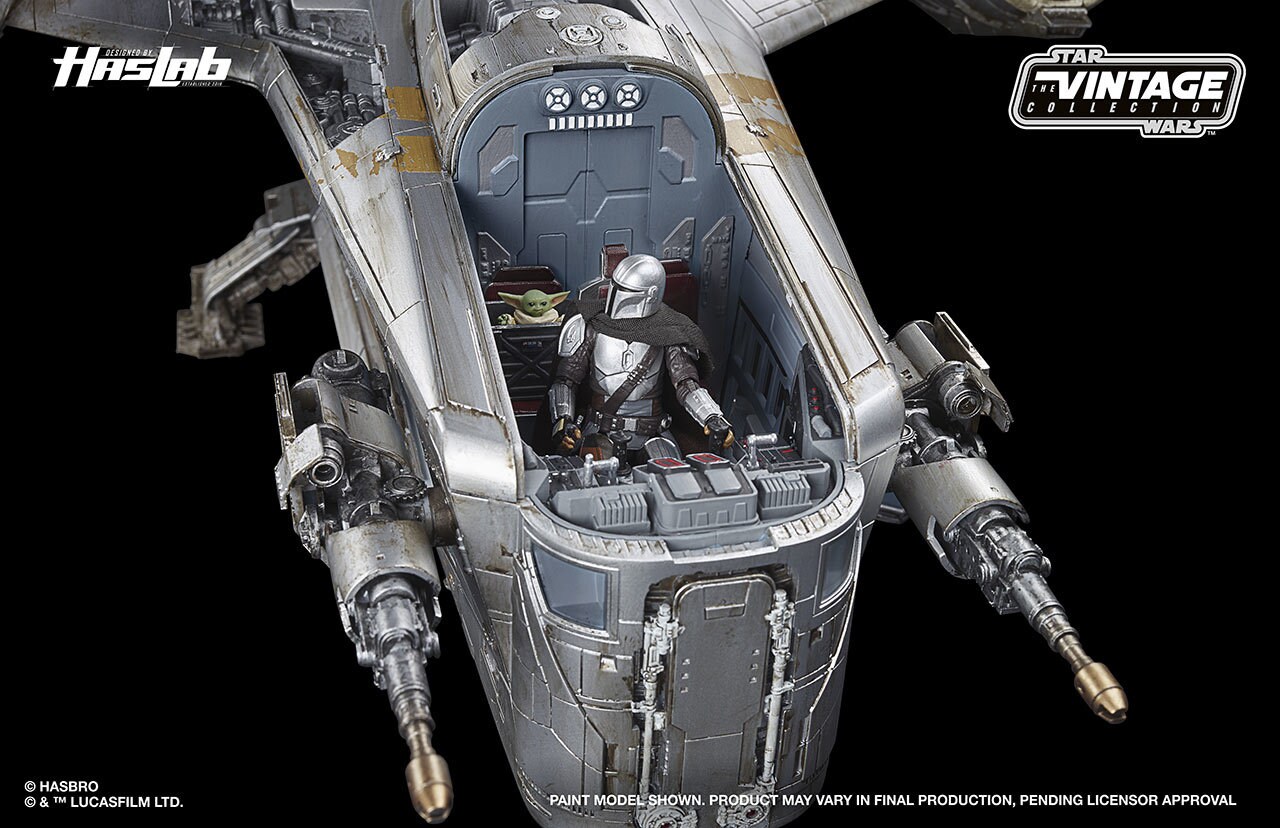 Collectors came out in droves for HasLab's second Star Wars-themed bounty, released along with the show's second season, helping to meet its target of 6,000 backers in a single day. Fans went on to unlock five incredible stretch goals for the beautifully designed Razor Crest -- including an exclusive figure of The Child with his hover pram and bone broth cup; a row of carbonite quarries to hang within the ship (you decide if they contain the Mythrol or one of Din Djarin's other unfortunate bounties); and an Offworld Jawa elder, packed on a Vintage backing card. Over 28,000 collectors helped HasLab's Vintage Razor Crest fly into production, proving again that when it comes to crowdfunding unique, intricately-detailed vehicles and collectibles, Star Wars fans agree that, naturally, "This is the Way." - Neil Kleid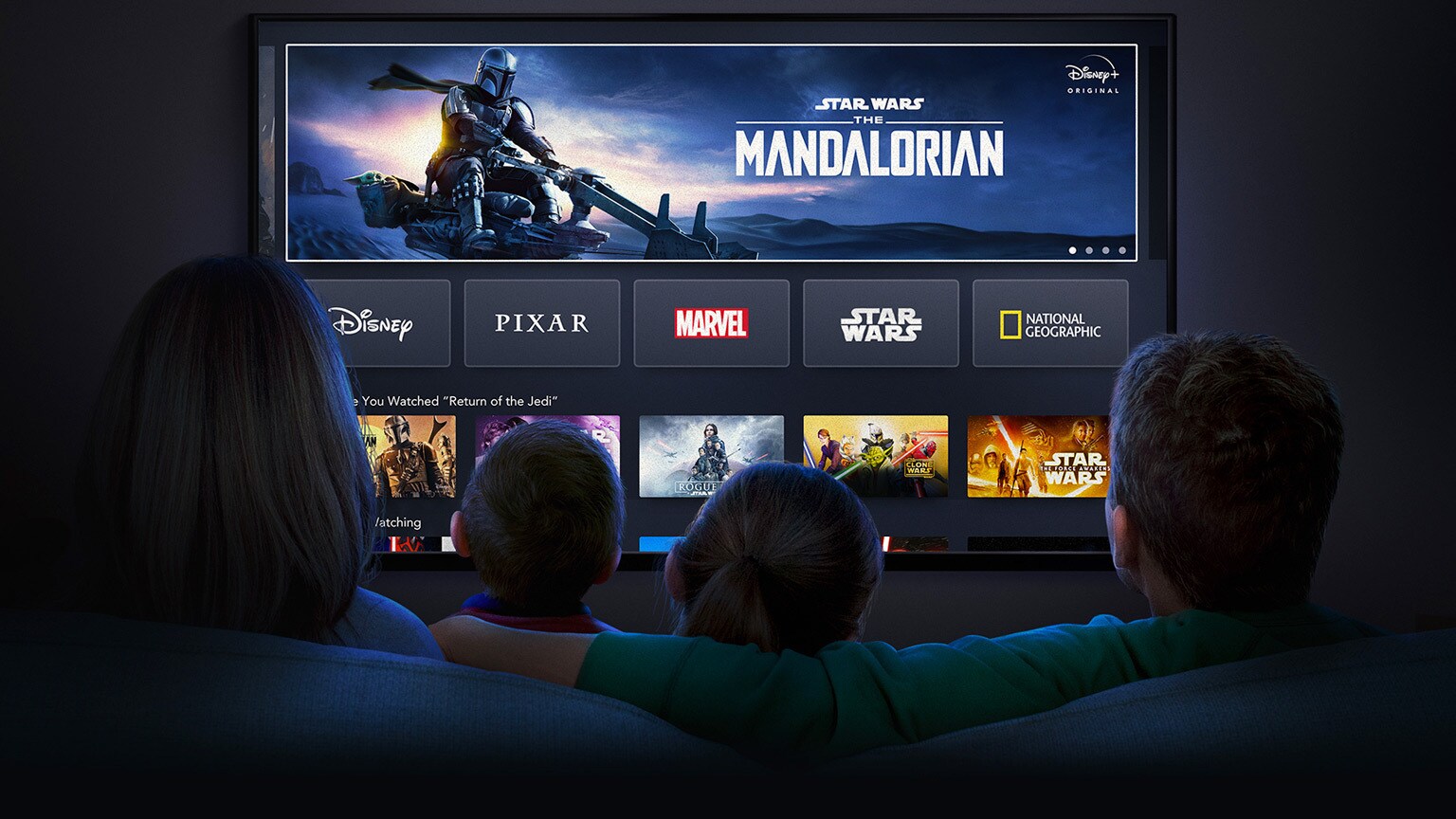 The Disney+ Star Wars library expanded to include the full film catalogue and so much more.
It's been just over a year since Disney+ had its epic launch, but it's already hard to imagine what life was like without it. Can you believe we used to survive without having so much beloved Star Wars content easily accessible in one place?! Being able to watch our favorite films, animated shows, shorts, and behind-the-scenes specials whenever we so choose has really been a comfort during this crazy year.
Oh Disney+, how I love you, let me list the ways: The Mandalorian, Star Wars: The Clone Wars, the complete sequel trilogy, the LEGO Holiday Special, Disney Gallery: The Mandalorian…
I could go on and on but the best part is that this is just the start! The Disney+ Star Wars goodness is just going to keep on growing. As we happily wave goodbye to 2020, we also look forward to the wonderful experience that is enjoying new Star Wars shows. - Anina Walas