The actor, who is bringing the character back in The Bad Batch, talks to StarWars.com about identifying with Luke Skywalker and being inspired by nature.
The first time Ming-Na Wen walked onto the set of The Mandalorian, Tatooine materialized before her very eyes as the Stagecraft set powered up, surrounding her in its glow. "They turned on the Volume and there were the two suns," she tells StarWars.com. "And tears welled up in my eyes. I was on Tatooine!" It was as if she'd been transported not just to the Star Wars galaxy, but back in time.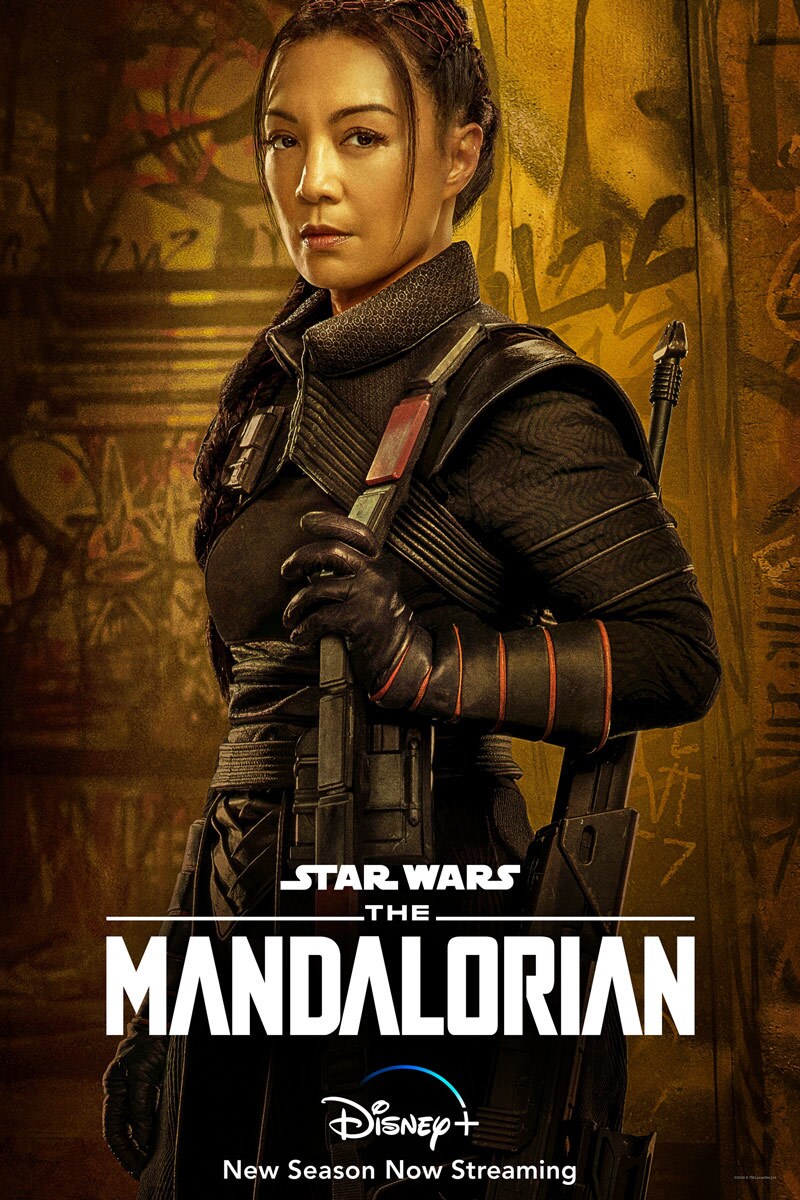 Growing up in Mount Lebanon, Pennsylvania -- a hometown she shares with fellow Pittsburgh native and The Mandalorian executive producer Dave Filoni -- Wen dreamed of becoming an actor. Some days she would grab take out from her family's restaurant, The Chinatown Inn, and head to a matinee at the local movie theater, she says. Among the films that inspired her were science fiction epics like 2001: A Space Odyssey and, of course, the original Star Wars trilogy. Wen saw herself reflected back in the story of Luke Skywalker, who dared to dream of a life that his humble, hardworking family didn't quite understand. "I think growing up in Pittsburgh also made me go in that direction," Wen says. "I was one of the only Asians growing up in Mount Lebanon at that time and [Star Wars and science fiction were] great escapism for me and a sense of belonging." Wen was even the president of the Science Fiction and Fantasy Club in high school, she notes. "That's what I loved. That's what I daydreamed about. I wanted to be Luke  Skywalker. I wanted to be Han Solo. I wanted to be Leia. They were all different parts of me that I wished I could be."
As the young farm boy gazed out at the horizon and the music swelled, Wen felt a kinship with the would-be Jedi. "He's just looking out and feeling like his dreams are squashed again…that was sort of my struggle at the time, you know? I wanted to be an actor and my parents didn't understand it, and didn't want me to do it." A young Wen was left wondering if she'd always be stuck in her hometown, helping out at the family business instead of pursuing her dreams. "There were a lot of similarities."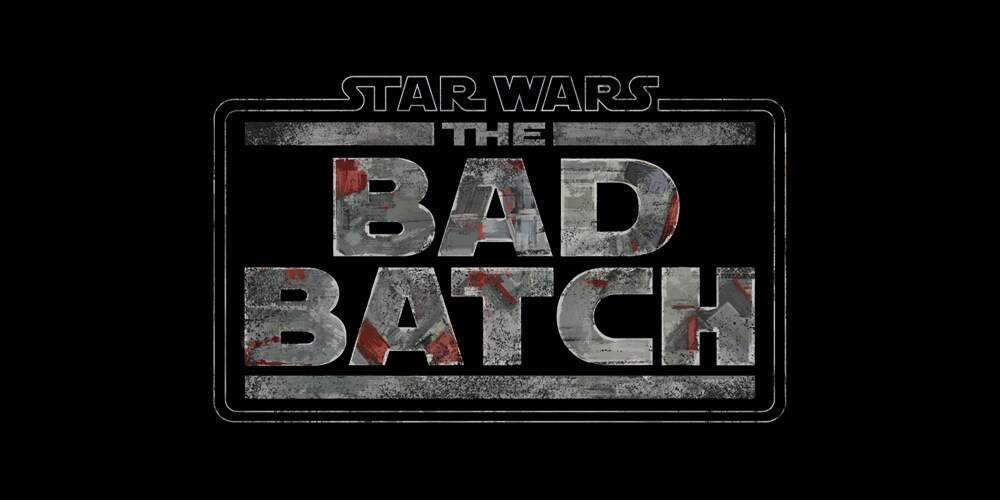 Now, with an impressive resumé that includes her legendary vocal performance in Disney's animated classic Mulan, Agent Melinda May on Marvel's Agents of S.H.I.E.L.D., and most recently Fennec Shand on The Mandalorian on Disney+, there's no doubt that, like Luke, she's accomplished her wildest dreams. She'll even be reprising the role of the elite assassin in the upcoming animated series Star Wars: The Bad Batch, which follows a special team of clone troopers at the dawn of the Galactic Empire.
"Do you know how long I've had to keep silent about Fennec coming back?" she asks with a joyful laugh. "This is the first time I've been able to talk about it!" After the sizzle reel for the upcoming Star Wars animation project was revealed last week, Wen still had to stay mum for a few more days, Filoni told her. Her response? "Dave, if you wanted to keep it a secret you shouldn't have put me in the trailer!" she laughs. "Everybody is saying they just want the confirmation. So, yes, it is Fennec! It's a younger Fennec and she is voiced by me and I'm thrilled and beyond happy that Dave wanted to create more of a backstory for her."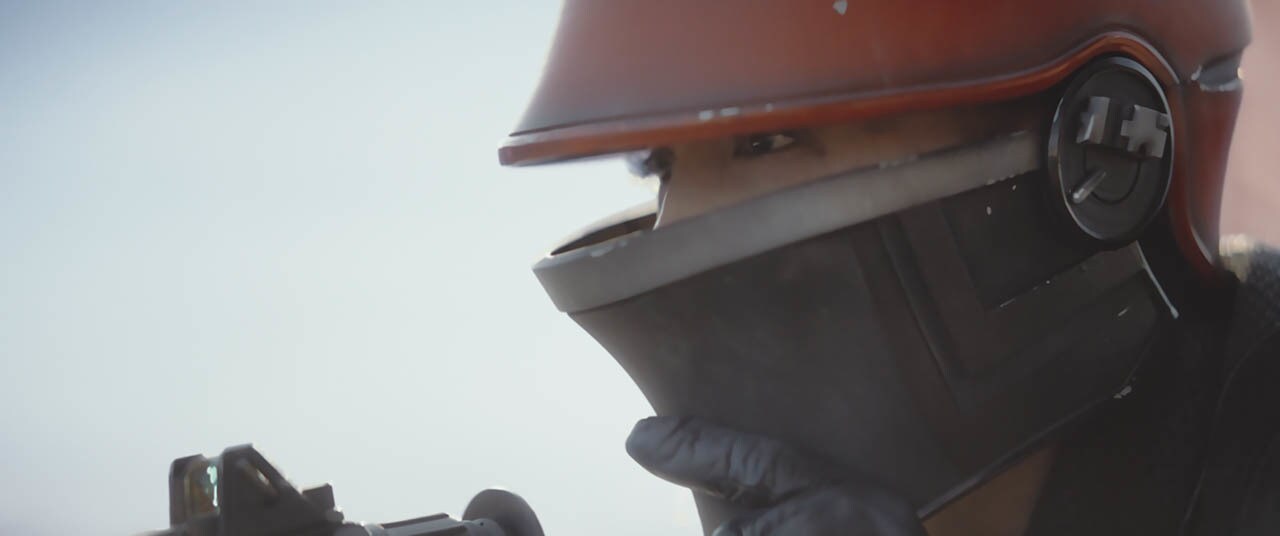 Pittsburgh roots
Wen and Filoni immediately bonded on the Season 1 set of The Mandalorian, when Filoni directed her in the character's debut, "Chapter 5: The Gunslinger." "It's just so fun. Two Pittsburgh kids dreaming and loving Star Wars and here we are being a part of it. It's unbelievable," Wen says. "Yinzers: we stick together."
Both Wen and Filoni are graduates of Mount Lebanon High School. "Dave and I actually grew up in the same town…. His eyes just like bugged out," when she told him, Wen recalls. And they're both fans of Star Wars as well as and Pittsburgh sports -- Filoni often dons Penguins apparel while Wen says she prefers the Steelers, pronouncing it "Stillers" with a perfect Pittsburgh accent. And Wen's first TV gig was as a guest on Mister Rogers' Neighborhood. Recorded at the local PBS station, she and some friends were offered the part of King Friday's trumpeters while she was studying her craft at Carnegie Mellon University.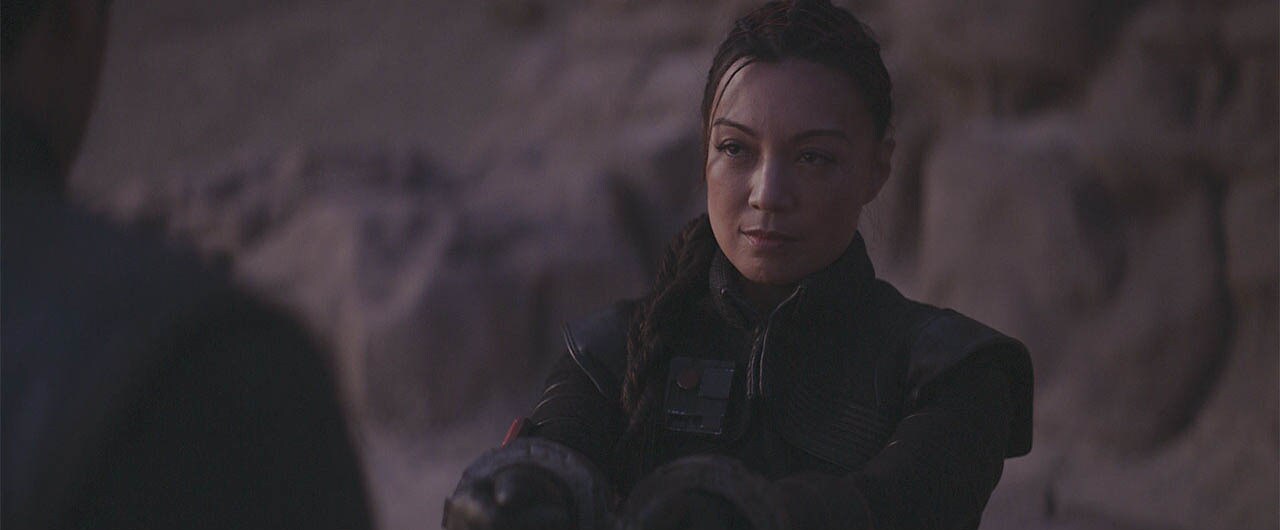 Her turn as Fennec Shand could have easily been a one-off cameo, but in addition to giving a fan-favorite performance, she and Filoni clicked on set. "There was actually quite a few wonderful moments of revelation and synchronicity," Wen says. "We have the same vibe. There's a courtesy and a sort of work ethic coming from this steel town….That sense of being able to communicate with each other and it's about the work. Egos are put aside and all we want to do is make something great. Make the character great, make the story make sense. And, of course, our love for Star Wars, without a doubt."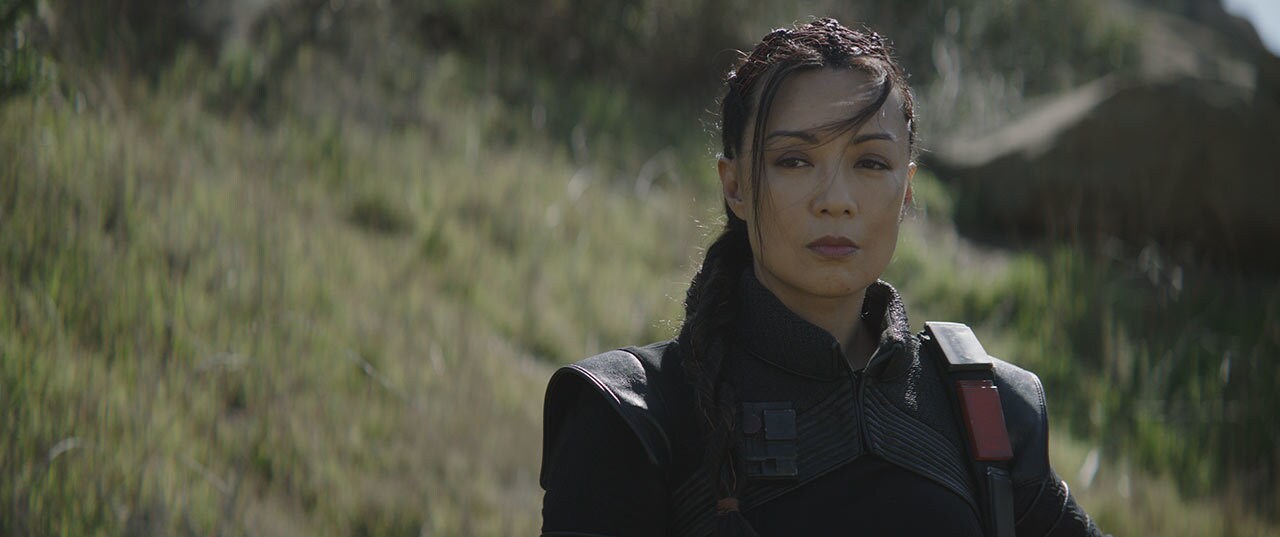 So Wen was ecstatic to make her return in Season 2 as a cyborg assassin now partnered with the legendary bounty hunter Boba Fett. For her first episode this season, director Robert Rodriguez brought the pair together with "such tremendous energy," Wen says. "I use the word 'rawness.' It's a little bit different. There's just this like guttural rawness and I think that comes from Boba's character and what he's gone through and now Fennec has also experienced death and it's changed her." Having been recently saved by Fett has allowed Wen to explore a more vulnerable side of the character who may just be realizing she's not as invincible as she once thought.
In fact, this season finds Fennec in Fett's, and ultimately the Mandalorian's, services.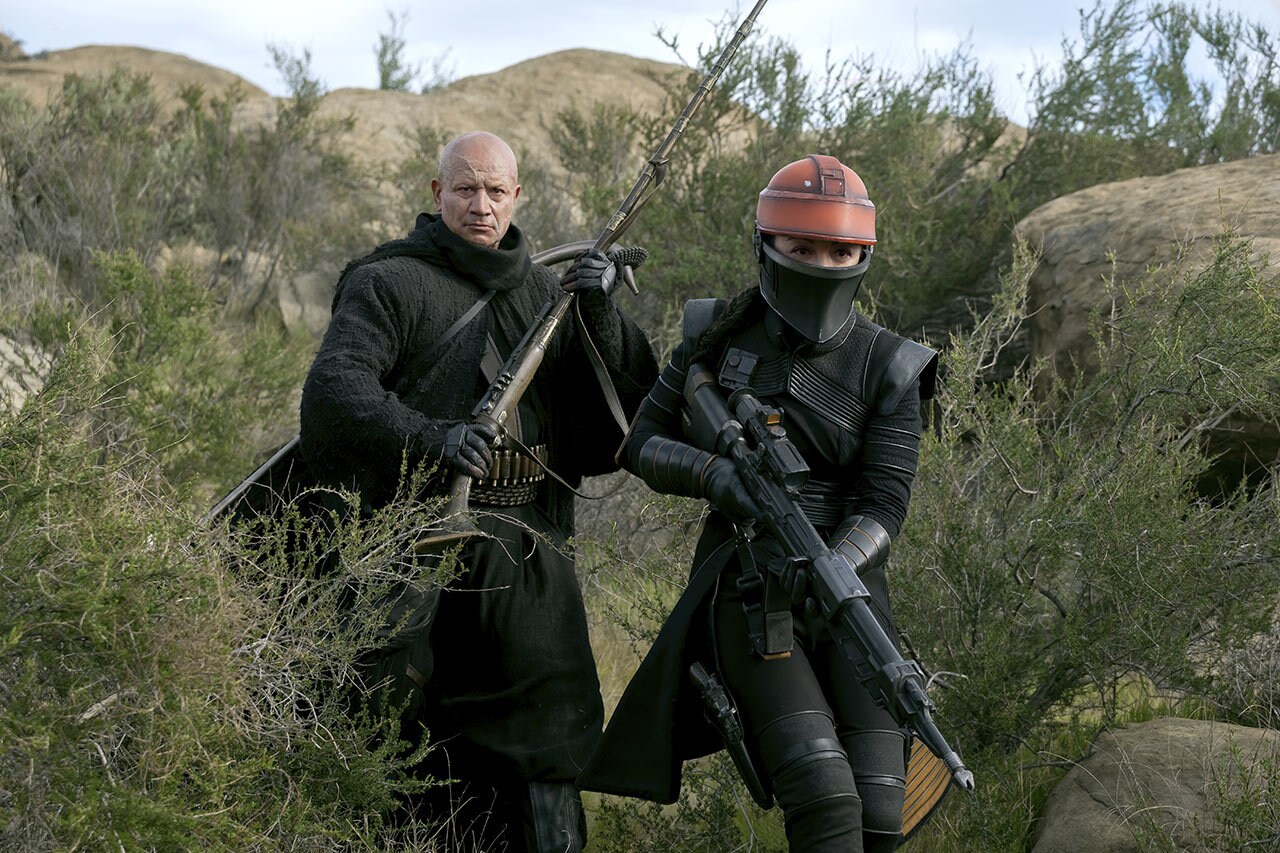 "There's a dependency and a respect that they have for each other, for sure," Wen says of the on-screen partnership with Temuera Morrison's bounty hunter. Although Fennec is in Boba's debt after he brought her back from the brink of death, they're very much equals on the job. "It's more like teamwork. He's sort of like the front guy, right? The one that everybody sees. But behind the curtain we're more equal. Like in that scene in Chapter 14 where she's like 'You better go to your ship.' He just goes!" she says, laughing. "I really, really liked that."
The fans have also embraced the characters' equality on screen. "Sometimes I get a little flippant when I try to post something fun," Wen says of her social media. She's careful not to say anything until days after the episode drops to ensure viewers have had time to watch. "I'm always waiting a week now before I post anything because I want the fans to get a chance to catch up to the episode that's just aired. I don't want to ruin too many surprises for them. Boba Fett's poster came out a week ago and I finally posted it [with the words] 'Hi boss.' Just being flippant, being me. Being silly Ming-Na. And the response I got was very interesting! I think the fans did pick up on that equality because they were like, 'Well, you're a boss, too.' That's really cool."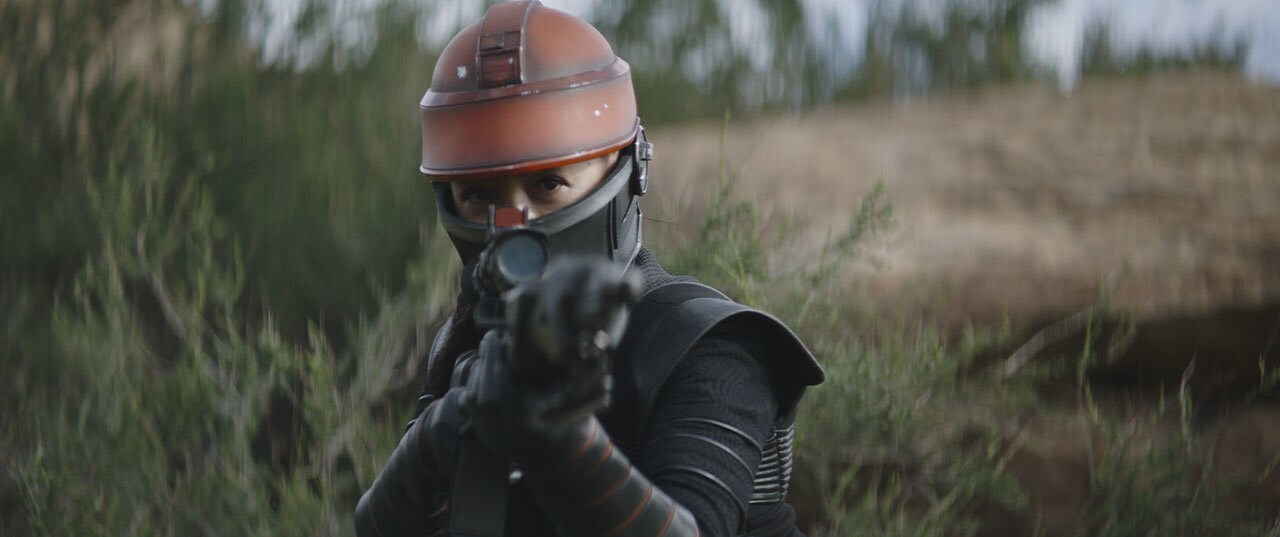 Long shooting days can be physically taxing under the lights and, on occasion, outside under the hot sun. But Wen's pleasant demeanor shines through. "Let me tell you: leather gloves, a helmet, and four layers of leather with boots? It gets really hot!...So about by the eighth hour, if we're in the Volume I get a little loopy. One time I started singing to Mando," she says, breaking into a rendition of Barry Manilow's "Mandy." "Oh Maaando!" she belts before interrupting her own song with a laugh.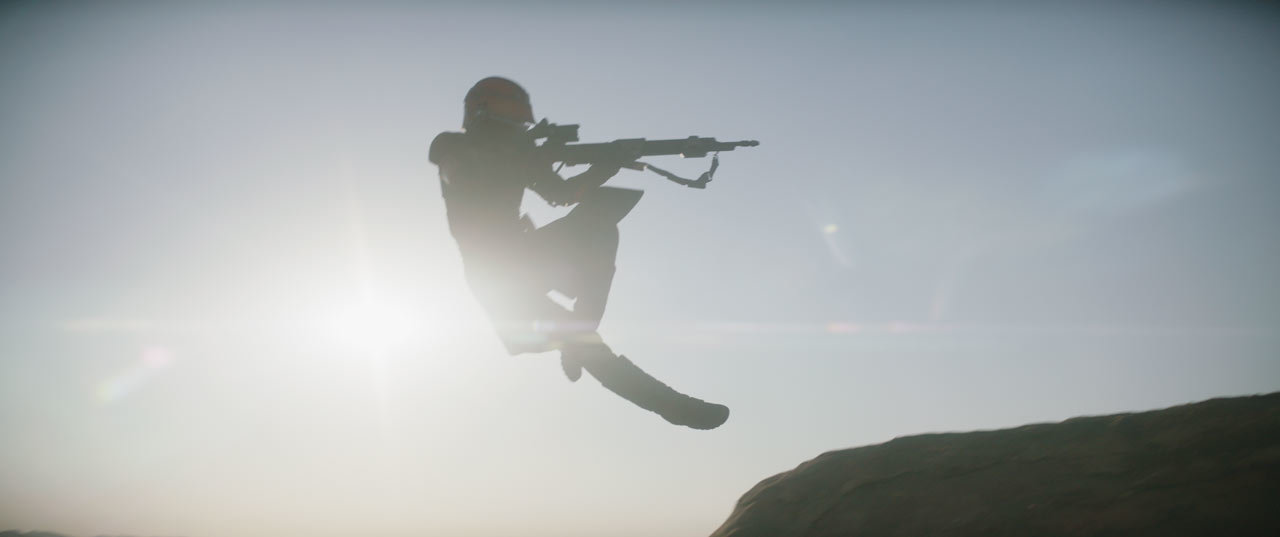 Evolution of an assassin
But it's clear that Wen takes her work, if not herself, seriously. The character is constantly evolving for Wen, who has been playing around with Fennec's deliberate way of speaking and slinky physicality. Wen is proud to say she performs about 75% of her own stunt work on the show. "I don't do some of the dangerous stuff. The helmet is very tough to work in, you have peripheral problems, you can't see down a lot so it just depends on the stunt. But I try to do as much as I can…I'm no spring chicken!" she adds with a hearty laugh.
To inhabit Fennec Shand, Wen was first inspired by the character's name and its connotation with the fennec fox. "I started looking at videos of the fox and there's a slinkiness to them when they're walking and they pause and they stop and they listen… When she needs to fight and move, she bolts, she goes! There's a lot of energy when she has to do that."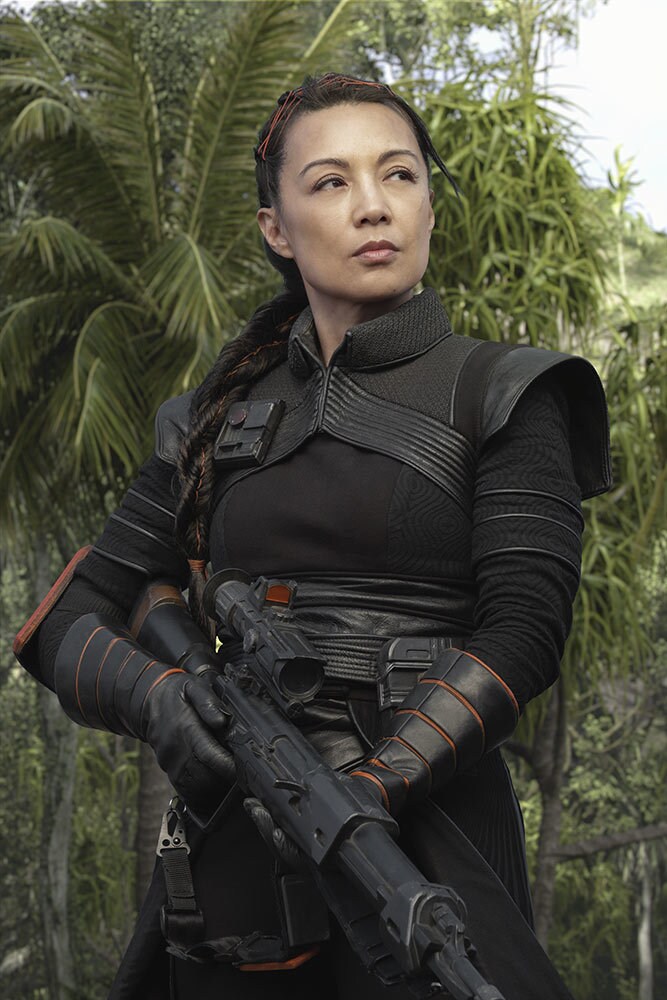 The character's costume also helped inform the performance. "When I went in for the costume fitting, orange was the primary color and I don't know if [the costume department] was thinking along the same line I was or if it was just intuitive, but that's the color of the fox. There's a bit of that orange in it so I went a step further." The character's intricate braids is another nod to the animal. "She's an assassin. She's wearing a helmet. [We thought] let's maybe do something really fun with the hairdo, create sort of like a tail for her with this long braid. So Maria Sandoval came up with this beautiful, amazing braid, and we incorporated a little bit of the ears -- like fox ears -- into the top part of the braiding," Wen says of the triangle shapes on top of her hairdo, woven through with orange cords. "We had fun creating the hair-do. It's very subtle." It's also very complicated and time-consuming, she adds. "But we thought it was only going to be one episode, so we wanted to make Fennec memorable. When she came back, we were stuck with it. Oops."
Wen's vocal performance, which will be on full display in Fennec's animated debut, also includes a nuanced and purposeful portrayal to match the visual aesthetic. "All the other characters have their own rhythm and I wanted to create a different rhythm for her," Wen says. "I definitely use a slightly different voice for Fennec, a lower register. She talks a little slower, she has a sort of a slight drag to her speech. She pauses at strange places in her dialogue because she's thinking. She's always thinking."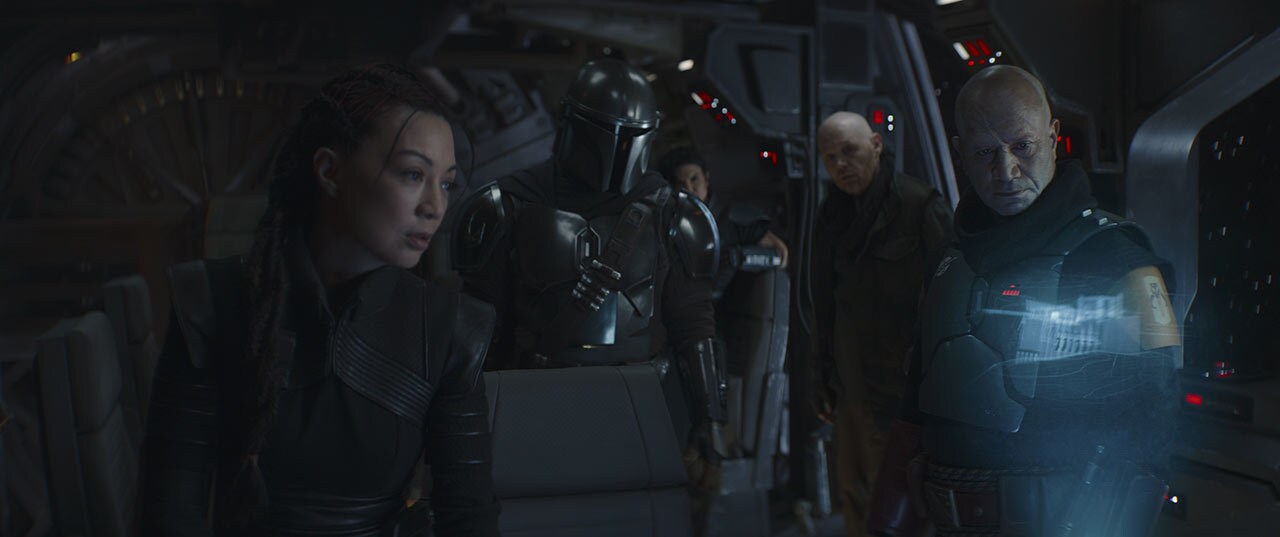 This season, in addition to her mechanical innards, Fennec has had to find her footing as part of Boba Fett's team. "She's always been a loner. So to partner up with Boba, I think that's a huge transition for her and I think also more vulnerable, a little bit. You don't see it, but for me -- in my mind, in my head -- once you've died, once you've been killed, it takes a little bit of that edge off of feeling like you can get out of anything. So I think she's also just trying to figure out how best to play the new game… She's always playing a bit of chess here and there, figuring things out. But, ultimately, at this point in her life she's still quite the mercenary."
As for where the character is headed next, Wen promises a new chapter in Fennec's history.
"She's cutting her teeth as a bounty hunter in The Bad Batch…She's still a loner, a drifter.... There's just a sense of more recklessness about her, just bravado. You know, a young punk. She's more adventurous and willing to take greater risks because she doesn't know what the consequences are."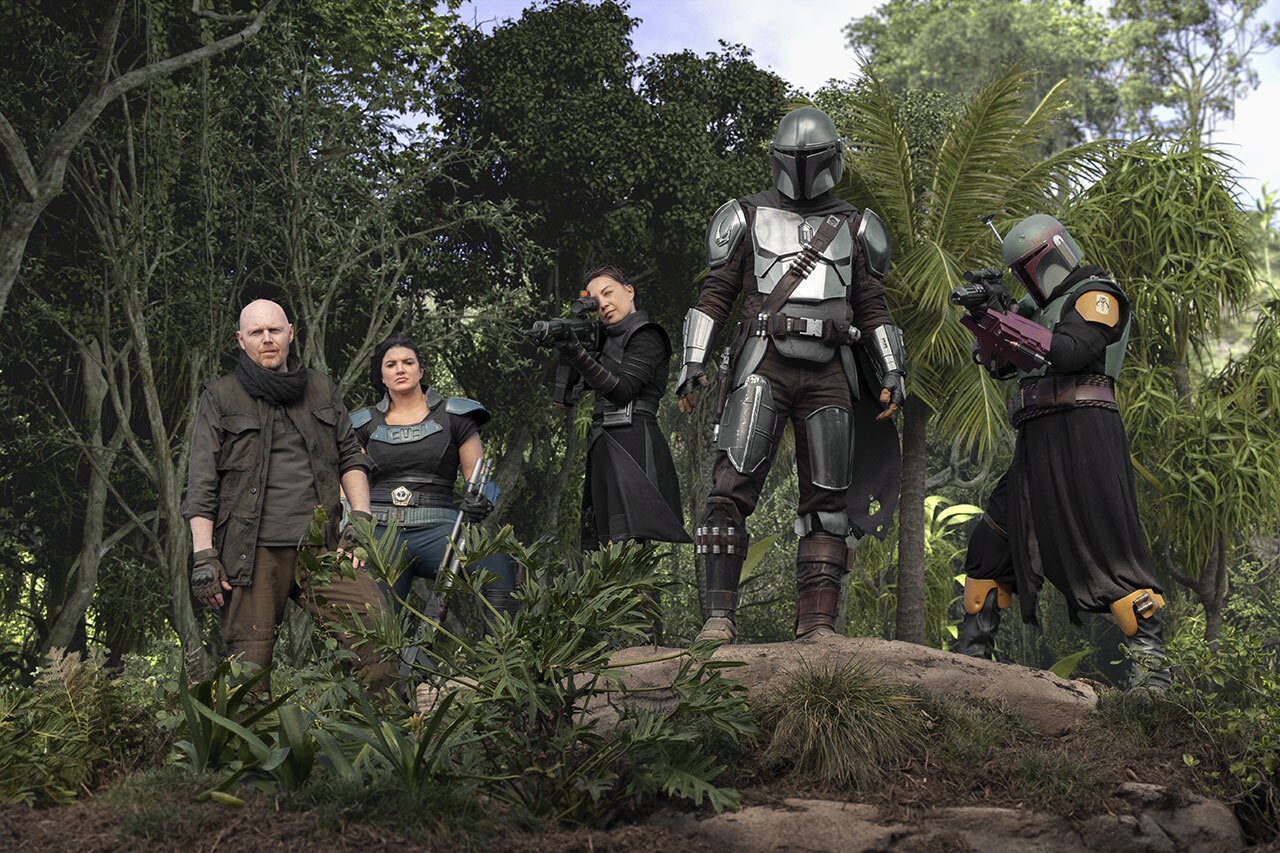 No matter where Fennec's journey is headed, Wen is just thrilled to be a part of the Star Wars lore. "I used to pray to god, Buddha, and the Force because that's how much a belief it was for me," she says. "It was a religious experience for me. No small thing! No small connection there…I've been part of the [fandom] family for so many decades that now to actually be in the family is pretty crazy."