Sabine Wren prepares for battle, Ahsoka investigates an Imperial threat, and more!
Ahsoka Tano debuted in the animated Star Wars: The Clone Wars and has since become one of the saga's most beloved characters. Now, the former Jedi's own live-action series, Ahsoka, has arrived on Disney+. In "Ahsoka Analyzed," StarWars.com picks its highlights for each episode. Grab your lightsabers and join us for the journey.
Spoiler warning: This article discusses story details and plot points from the Ahsoka episode "Part Two: Toil and Trouble."

Double, double, "Toil and Trouble." We sense a presence we haven't felt in some time, as Morgan Elsbeth utilizes Dathomir magick to aide in her search for Grand Admiral Thrawn in the second episode of Ahsoka, now streaming on Disney+. And while she looks to reconnect with the Heir to the Empire, Ahsoka Tano, Hera Syndulla, and Chopper chase down an Imperial remnant of their own while trying to piece together what Elsbeth is really up to with that giant hyperdrive. Star Wars Rebels fans will recognize the moment where Sabine and Ahsoka reunite, ready to find their friend, but you don't have to have watched the animated series to understand the complicated relationship between Master and apprentice, beautifully explored through their tense interactions in the series so far. Here are five highlights.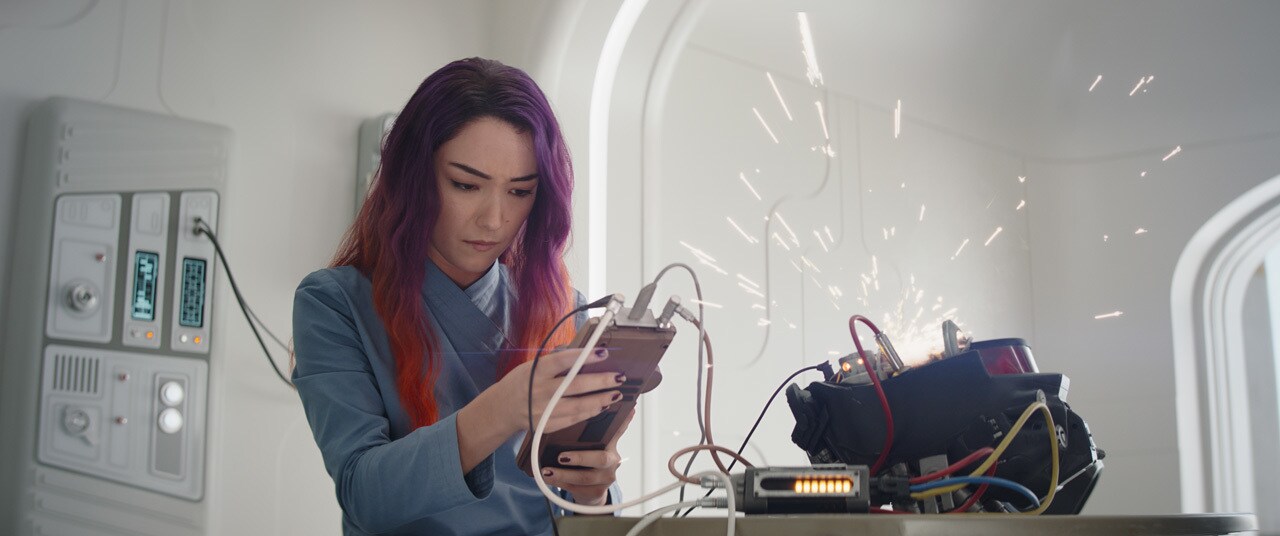 1. Sabine the slicer.

Sabine Wren is a skilled artist, a proud warrior, and a heroic rebel. She's also trained in the art of slicing! Even laid up with a lightsaber wound, nothing will stop Sabine from hacking into the memory banks of the droid that attacked her in search of the truth.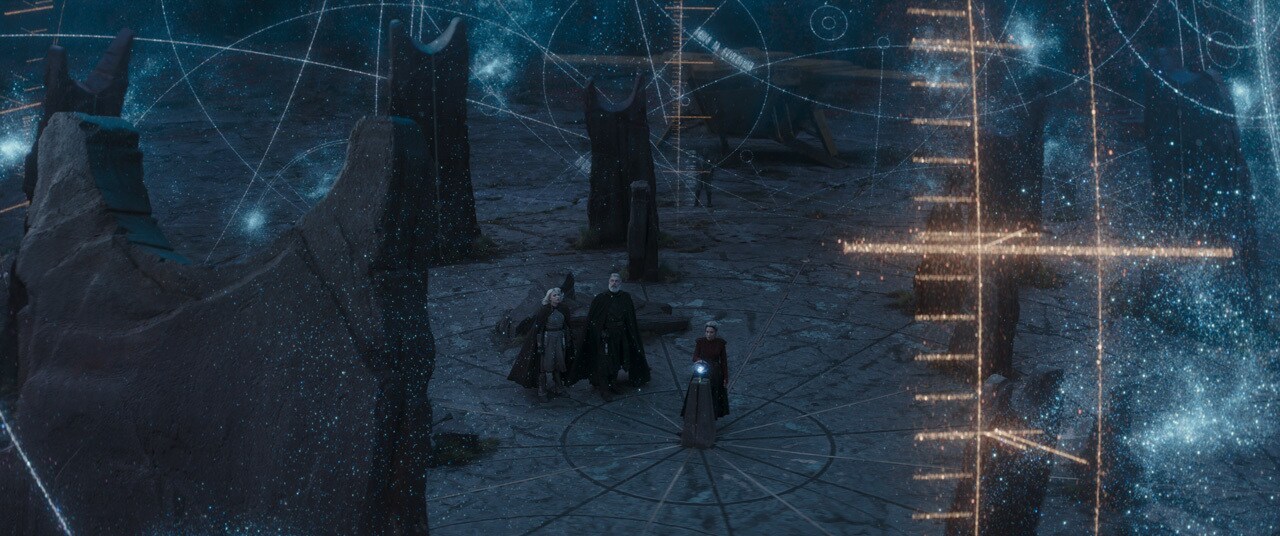 2. Voices and visions of Dathomir.

Morgan Elsbeth's past remains mysterious, but it appears she learned a thing or two from the witches of Dathomir known as the Nightsisters — her ancestors. Thanks to Sabine's work on the orb, a dash of magick helps Elsbeth get one step closer to finding her old master, Grand Admiral Thrawn. "Thrawn calls to me. Across time and space."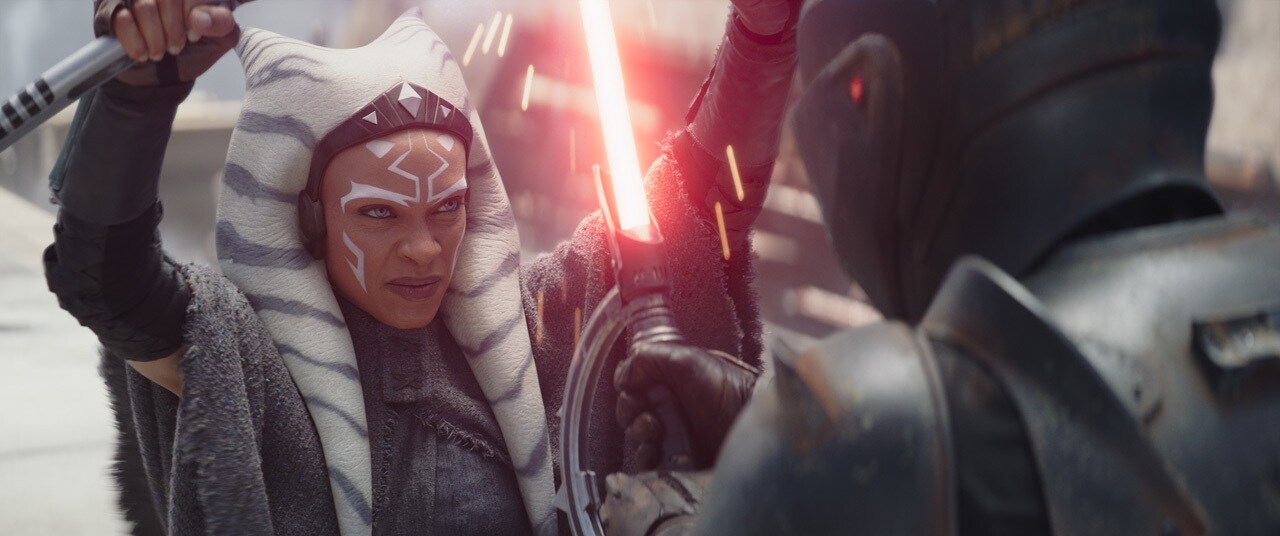 3. Ahsoka vs. Marrok.

From the moment Tano crashes through the window to duel the former Inquisitor Marrok to the oh-so-cool and calm way she avoids being sliced in two by his boomeranging double-bladed lightsaber — an effortless sidestep, and not even a flinch! — this episode gives us some of the best lightsaber dueling in the series so far.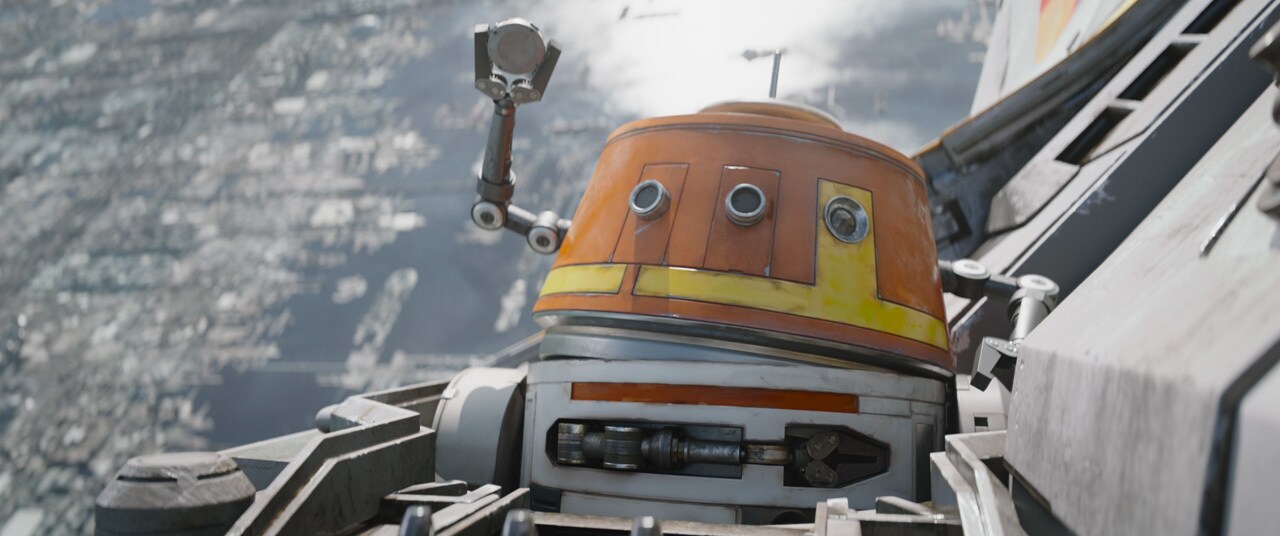 4. Chopper's sass.

How we have missed Chopper. Hera's mission to Corellia results in dismantling an Imperial enclave, but in the end it's Chopper who ensures they'll be able to follow their next lead, winging a tracking beacon onto the escaping craft with two astromech arms thrust in the air to celebrate his victory. Lucky for him, Hera was there to remind him to look under things.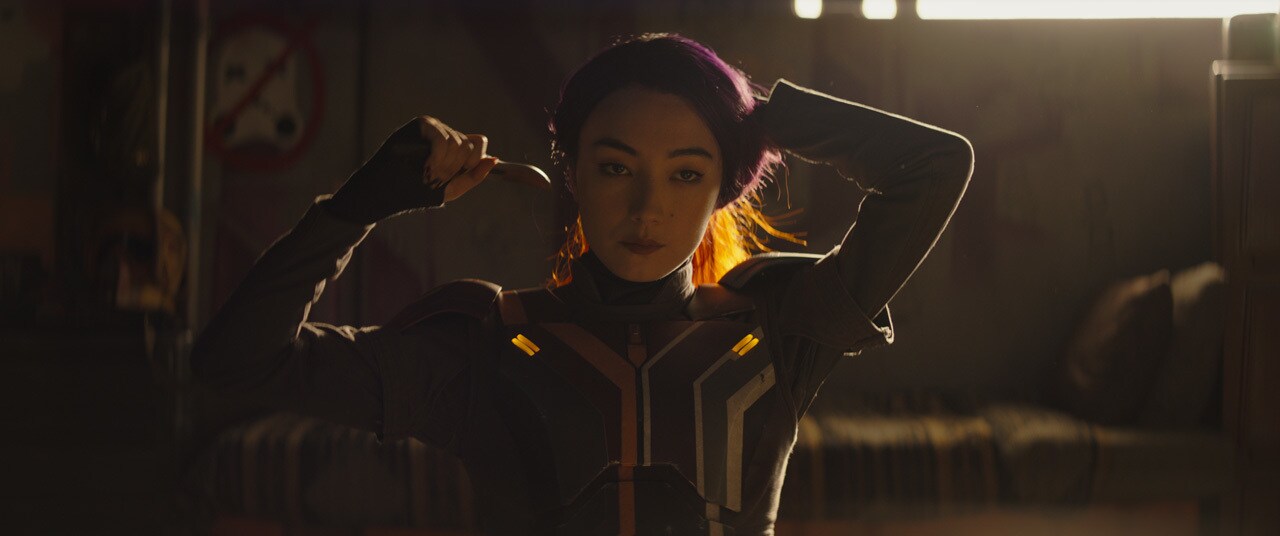 5. Sabine suits up.

Meditating for a moment on her Mandalorian helmet — who she was, who she is, and who she may yet become — Sabine uses a knife to slice through her long locks and then gets armored up for her journey ahead, rejoining her Master Ahsoka Tano on the quest to find Thrawn and bring their friend Ezra Bridger home. It's a moment that's familiar to Star Wars Rebels fans, with a few shot-for-shot recreations of the animated series' epilogue. We can't wait to see where the story takes us next.