The Lucasfilm series kicks off with familiar faces and new enemies.
Ahsoka Tano debuted in the animated Star Wars: The Clone Wars and has since become one of the saga's most beloved characters. Now, the former Jedi's own live-action series, Ahsoka, has arrived on Disney+. In "Ahsoka Analyzed," StarWars.com picks its highlights for each episode. Grab your lightsabers and join us for the journey.
Spoiler warning: This article discusses story details and plot points from the Ahsoka episode "Part One: Master and Apprentice."

For Ahsoka Tano and a generation of Star Wars fans, this has been a long time coming.
Introduced 15 years ago in the Star Wars: The Clone Wars animated series, Ahsoka (voiced by Ashley Eckstein) was the spunky Padawan of Anakin Skywalker. She grew up over the course of the show — with her audience — and a devoted following emerged. The character returned in Star Wars Rebels, to much delight, playing a key role in the formation of the Rebel Alliance and tussling with her former Master, now Darth Vader. Ahsoka would pop up again in various storytelling, including a jump to live-action in The Mandalorian and The Book of Boba Fett. Played by Rosario Dawson, this Ahsoka was both sage and warrior, with a commanding presence on the screen. And now here we are.
Ahsoka has arrived on Disney+, the brainchild of executive producer, writer, and director Dave Filoni — co-creator of Ahsoka Tano alongside George Lucas, and shepherd of The Clone Wars and Star Wars Rebels, as well as a key creative force behind The Mandalorian and The Book of Boba Fett. As such, Ahsoka continues not just the story of the title character, but that of the Ghost crew from Star Wars Rebels. (And to see them in live-action is kind of amazing.)
With "Master and Apprentice," the first episode of Ahsoka, Tano is picking up her search for Grand Admiral Thrawn and Ezra Bridger, both last seen disappearing into space (courtesy of hyperspace-traveling purrgil creatures) at the end of Star Wars Rebels. But old wounds remain for Sabine Wren, Ahsoka's former Jedi student, and powerful new enemies emerge in Baylan Skoll and his apprentice Shin Hati. More than just an opening act, "Master and Apprentice" delivers emotional stakes, stellar action, and a classic Star Wars tone in cinematic feel and dialogue. Here are five highlights.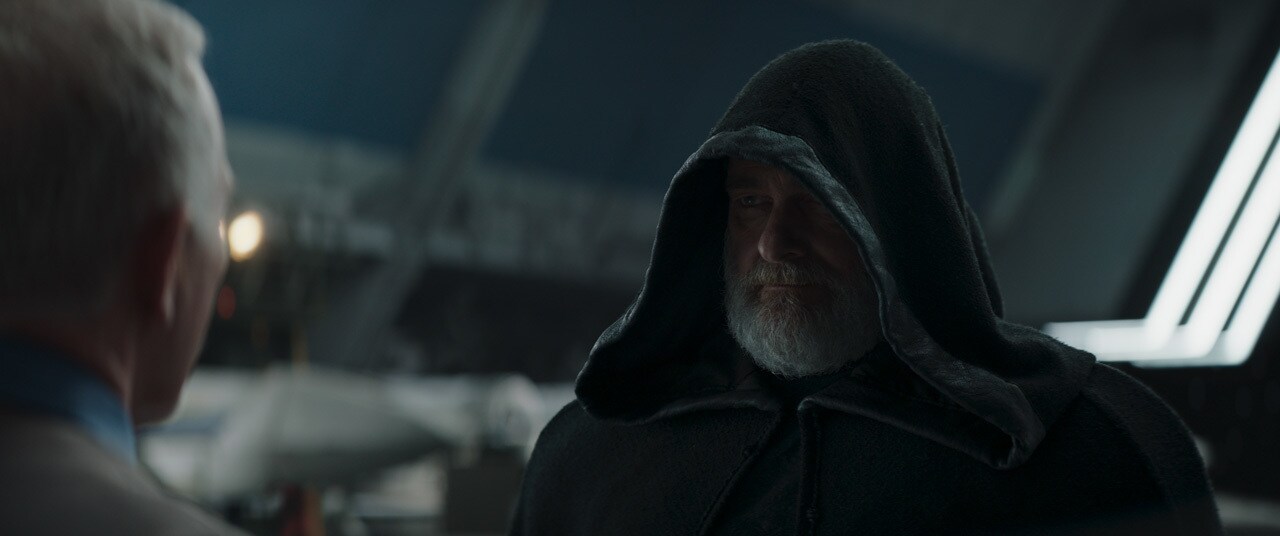 1. "You're right about one thing, Captain. We are no Jedi."

Coming aboard the New Republic starship Vesper, Baylan and Shin — masquerading as cloaked Jedi — make quick work of the crew as they free Morgan Elsbeth. It's an attention-grabbing introduction, establishing the duo as a deadly force and one that Ahsoka is fated to meet. Still, there's also a hint that there's something more to Baylan. We'll see.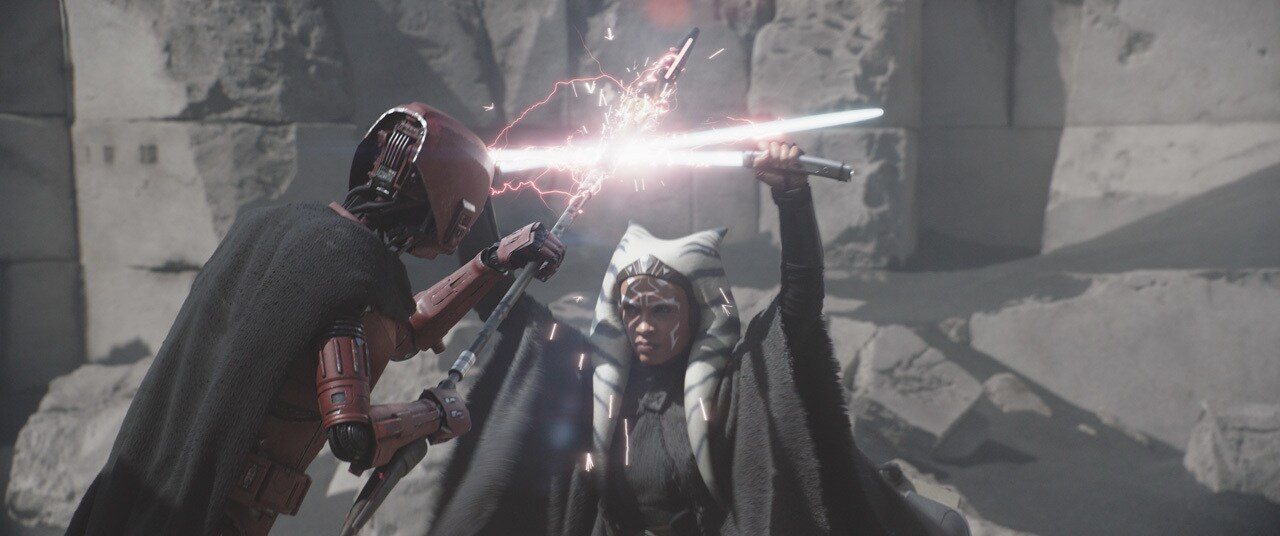 2. Ahsoka back in action.

As Ahsoka recovers the map to Thrawn, she's greeted by a swarm of HK droids. This sequence serves to remind that Tano remains a gifted warrior, and Dawson continues to impress with her ability to turn from stoic to explosive. But if these droids are only Ahsoka's first obstacle, there'll be even tougher battles ahead.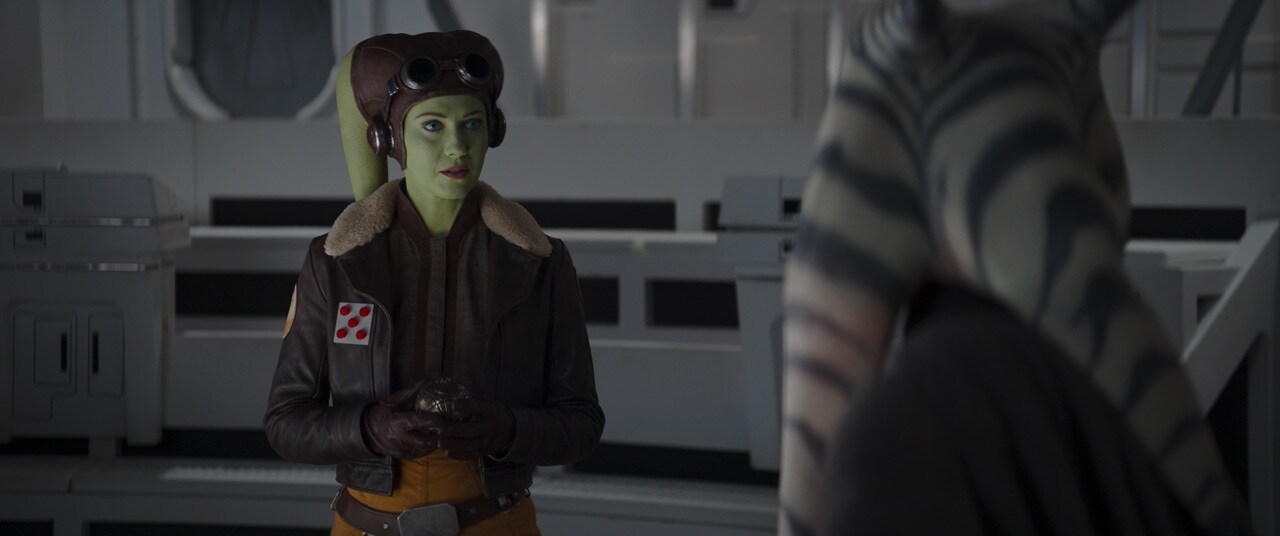 3. Words of wisdom.

General Hera Syndulla was always the mother-figure of the Ghost crew, and she continues to be a guiding light. Here, she encourages Ahsoka to reconnect with Sabine, something that both clearly need.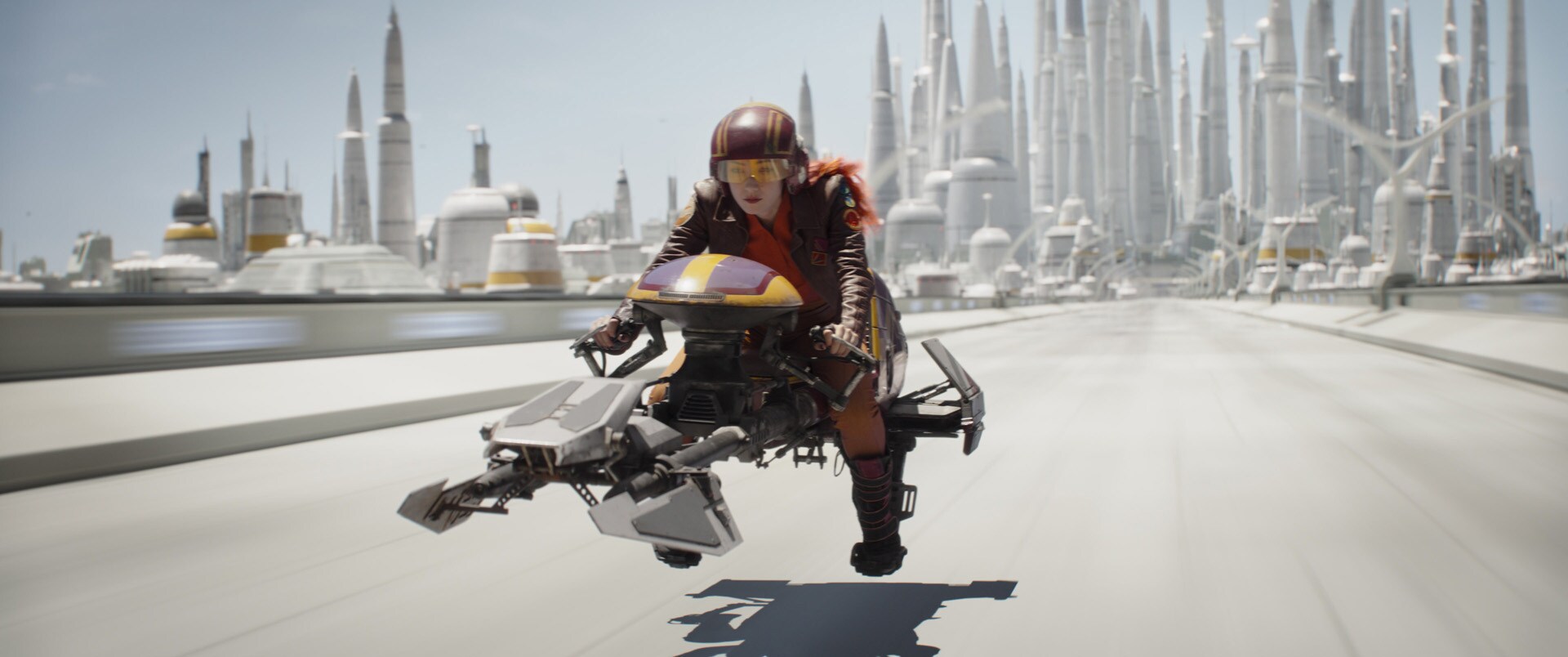 4. Racing in the streets.

Now this is 100% Sabine Wren. With little interest in speaking at a ceremony honoring the heroics of the Ghost crew, Sabine jumps on a speeder bike and zooms away from the Lothal capital. She blows past security, who maintain that she is to return on orders of the governor. "Well, here's a new order," she tells them. "Get lost." Sabine's rebel spirit remains, and this scene is a great way to show new fans who she really is.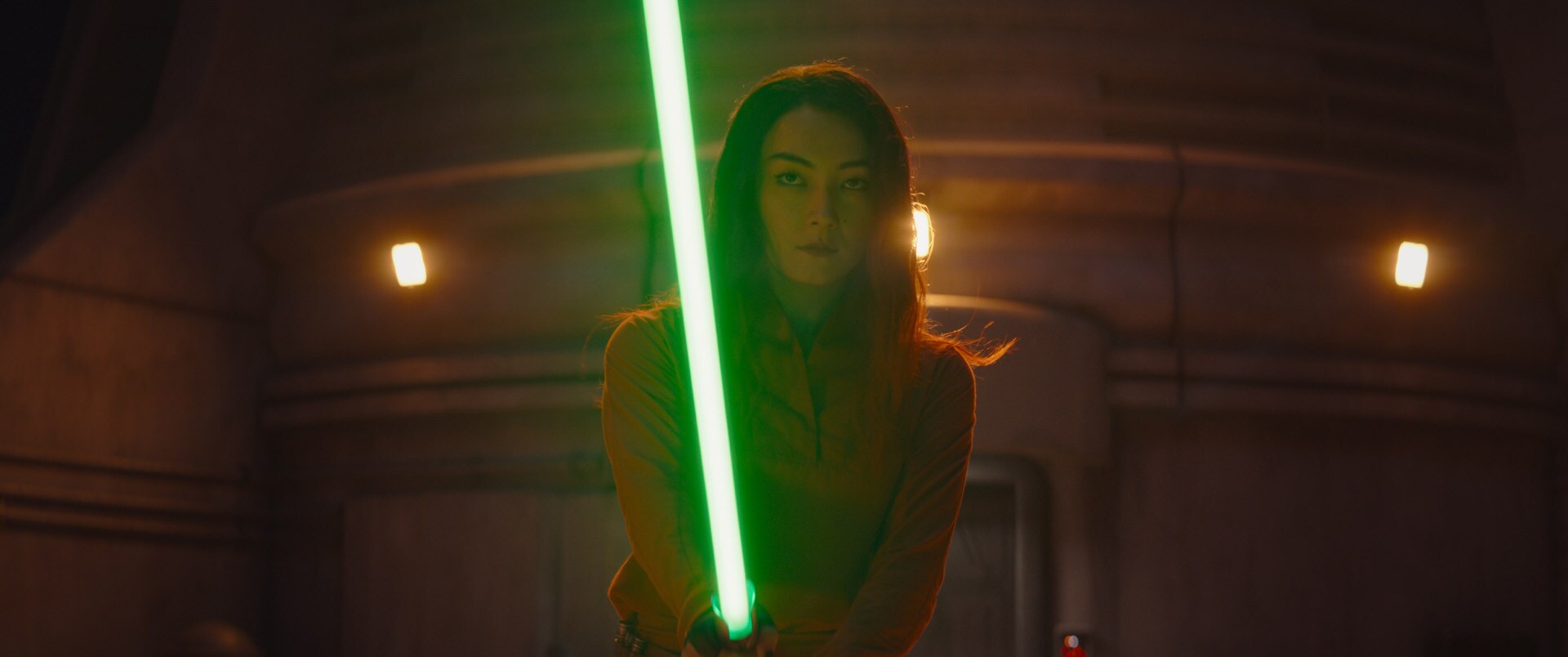 5. Ambush.

The episode ends with Sabine facing both HK droids and Shin in battle, as they seek to recover the map. Sabine's an able fighter, but is no match for Hati — and we're left with a truly surprising cliffhanger. It's clear that if Ahsoka and friends are to find Thrawn and Ezra, there are very real threats standing in the way.