The actor and star Diego Luna tell StarWars.com about the connection between their characters and why Maarva has such a profound impact on Cassian's journey.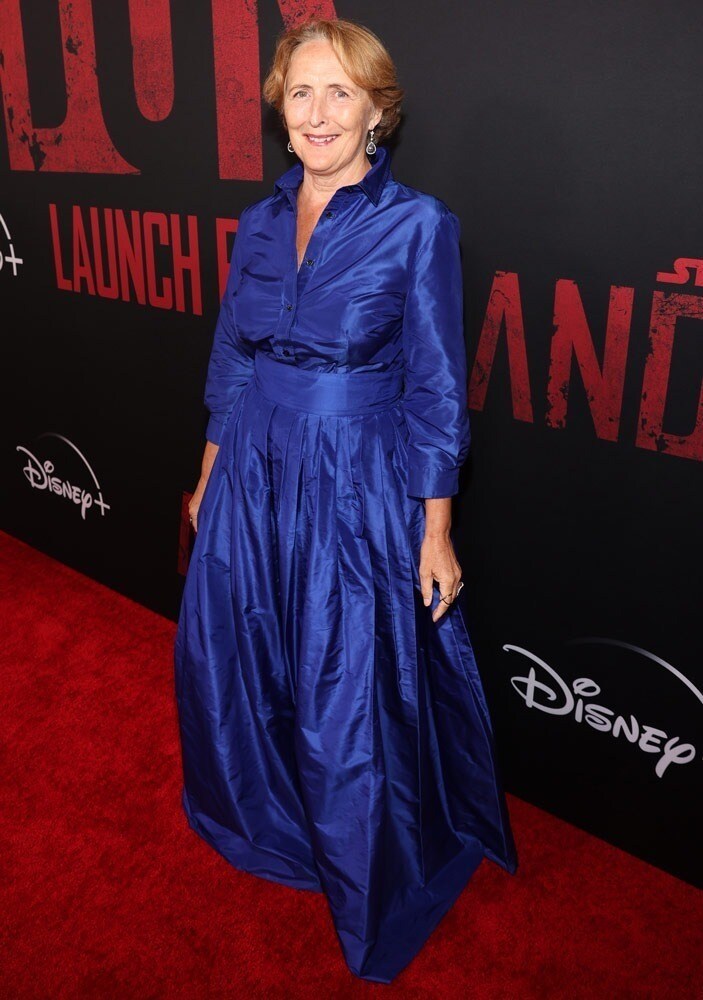 Of all the people Cassian Andor has met in Andor, the new Star Wars live-action series now streaming on Disney+,  there's one person Diego Luna believes has the greatest impact on his character's journey: his mother, Maarva, played by Fiona Shaw.
The Irish-born actor has played Harry Potter's dour aunt in the Harry Potter films and a stone-cold MI6 agent in Killing Eve, but her turn as Cassian's adopted mother is strikingly different. A warm yet unflinching presence in young Cassian's life, and a buoy in the storm of his chaotic adulthood, by the time we meet her in her later years, her patience with the Empire has just about worn out.
"I can tell you everything I know about Maarva, but I'm not sure I should," Fiona Shaw tells StarWars.com. "It's very interesting to play an older character because you play somebody who has sort of boiled down their values to just what they think matters." There's a sharp clarity to Maarva Andor, who embodies a multitude of identities: mother, widow, and leader, among others. "Maarva is beginning to view the world [differently], including the oppression that she's absorbed, because the Empire does keep them all down and they're not proud of that. People get ashamed of being kept down and Maarva's husband has been killed by the very same Empire and hanged in the town square. So she's had to swallow a lot of pride over the years. And we meet her at a point where maybe that's becoming really untenable."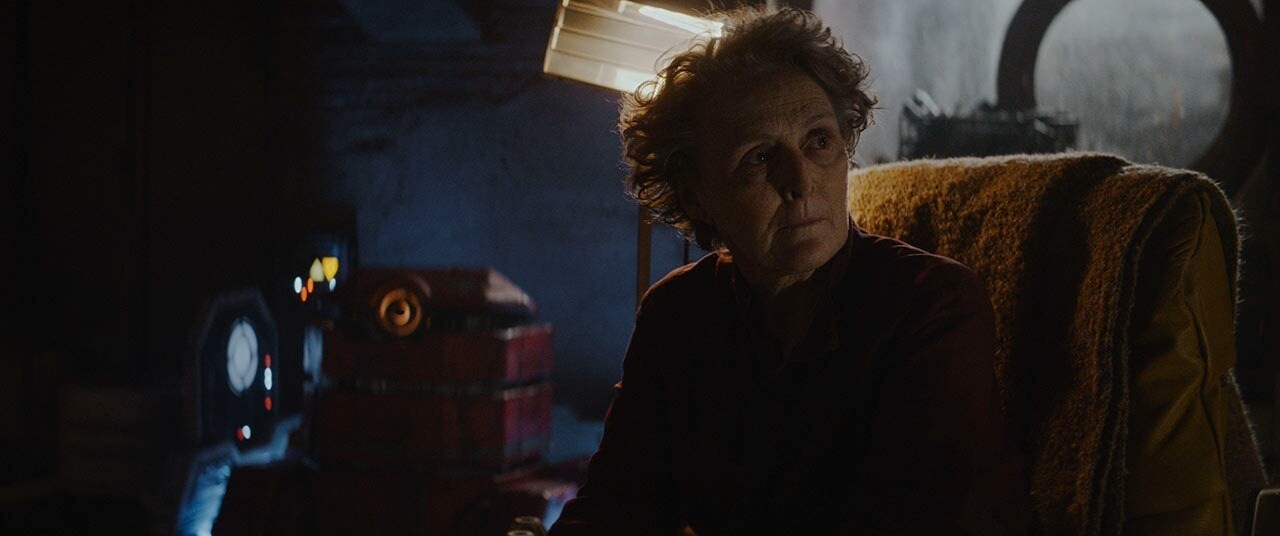 A respected member of the Daughters of Ferrix, Maarva has earned her place among a community of hardworking salvagers on the industrial planet she calls home. "She's an unusual person, but also a very practical person. People there work very hard, but they are full of community and I think the value of community becomes more and more important as the series goes on." Ferrix is a world where people look after each other and distribute what little they have. "I think that's very interesting. It's not about showing off or doing well or capitalism. It's really about the sharing of what little wealth exists in that community. And she, of course, becomes revered in the town. She's not small minded, and she is a big-hearted person, but by the time you meet her, she's very old and very sick."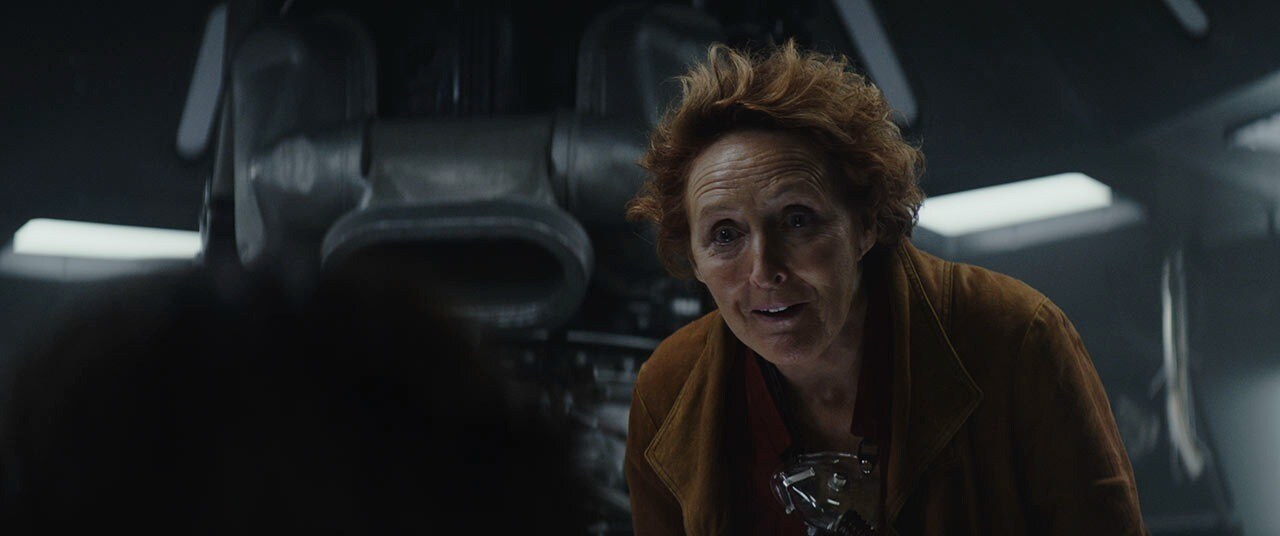 Shaw herself is between the ages she plays here, as a younger woman who stumbles upon Kassa on Kenari and the wise elder of Ferrix. Working with both Antonio Viña, who plays young Kassa, and Luna, Shaw shaped her character's journey as an adoptive mother. "It was great to play those scenes in Kenari. Like all these relationships, you get a feeling that Maarva may have saved the boy, but the boy may also have saved Maarva. It's given her purpose. It's given her love. It's given her someone to love and to worry about for the next 10 or 20 years while he grew up."
The family drama drew Shaw into the story. "It's full of all the complexity of family life. I think that's a very enriching thing to live," she says. And although she's never shared the screen with a droid before, "I have no experience with droids, but I think most people who've got dogs have a similar relationship to their dogs," she says with a chuckle. "Particularly an old dog, which is what this droid is. B2 is quite old. But, you know, the droid has got old with Maarva and I think that's a lovely thing. She kept the same droid. You get a feeling that by then the droids are able to harness the information they got and therefore have a thing similar to affection. They have affection for their masters. They should be just computers, but actually they're not. And they develop or disintegrate in the same way as humans and that's what makes it charming, I think."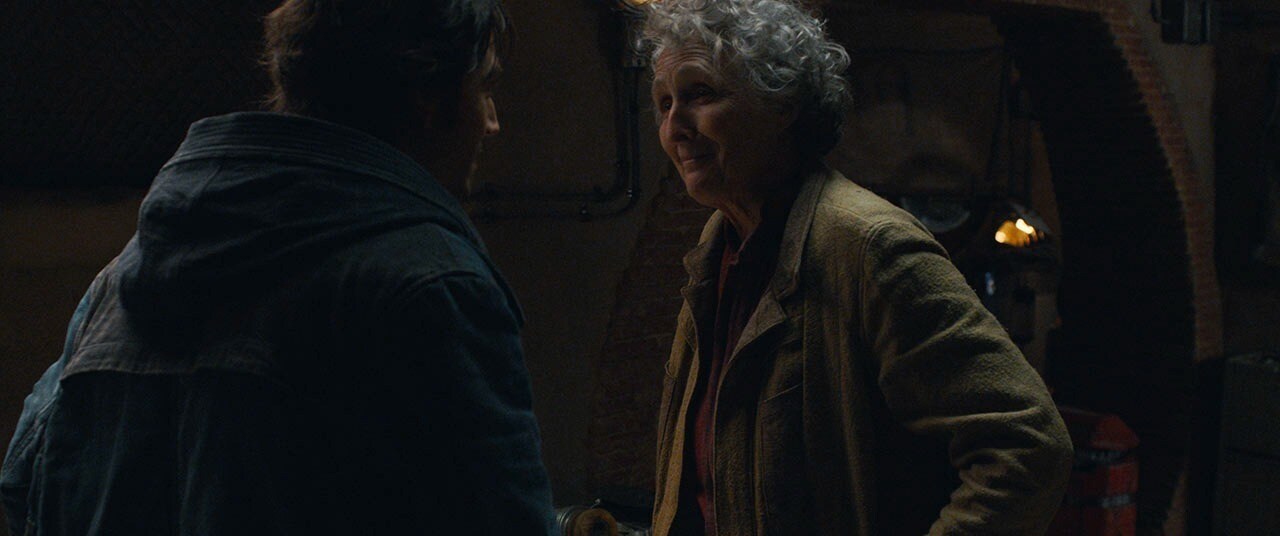 But nothing compares to the relationship between mother and son, Maarva and Cassian. "That is a very complicated relationship and a really good relationship," Shaw says. Meeting Luna amid COVID production protocols meant their interactions were limited in rehearsal to what could be conveyed through a mask, but she immediately got a sense of his compassion, she says. "Diego has a wonderful open-hearted relationship to the world. We met mainly masked, but he was always so kind." One of the first scenes they shot together was a disagreement inside the family home on Ferrix. "We had this very difficult scene, a huge rousing with which to begin, not just our relationship, but our shooting relationship," Shaw says. "It's fantastic that actors who don't know each other can jump in and do these very difficult things because you can only do it if you trust the person. And, of course, Diego's a very easy person to trust."
And even when Cassian strikes out on his own, hiding on Niamos with his hard-earned credits and his debts paid, we see the impact of Maarva that he carries throughout the series and his later life in Rogue One: A Star Wars Story. "One thing that we [didn't] know about Cassian is how important his relationship with his mom is and what she means and what she stands for," Luna says. "It's a beautiful thing to say that those examples are what shape you. They can save you. And for him, it's her. I think it's what she's willing to do. She decides to stay [on Ferrix], she decides to be part of a community. She decides to join the fight where she feels useful. She decides that there is no other priority that matters, you know, but freedom and justice. And I think that means a lot in the arc of Cassian."
Hear more from Fiona Shaw in a special interview in the latest episode of This Week! In Star Wars below.