The actor tells StarWars.com about working with creator Tony Gilroy to build up the self-made salvager before tearing her down at the hands of the Empire.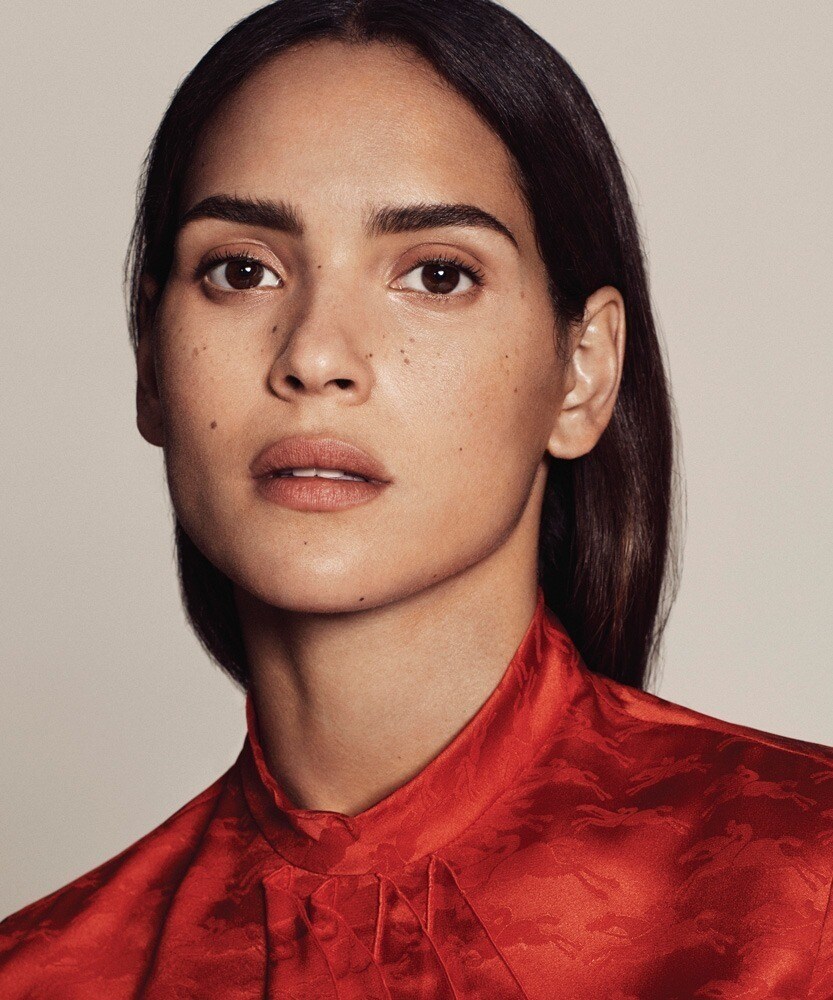 The office in Adria Arjona's London apartment looked like it was being inhabited by an obsessive, her unwavering focus set on Bix Caleen. "I looked like a serial killer because I had notepads everywhere," Arjona tells StarWars.com. "I just kept telling everyone, 'I'm an actress. If you come in, don't get scared.' I'm just sort of plotting and connecting the dots that would take Bix to where she ends up."
The crew behind Andor, now streaming on Disney+, was hard at work in production of the first season at Pinewood Studios at the time and Arjona and creator Tony Gilroy discussed Bix's character arc at length. Now more than three quarters of the way through the season, viewers have witnessed the downward spiral taking Bix from self-made salvage dealer at the start to tortured captive being held against her will by the Empire. "Bix is bold and fearless, hardworking and incredibly loyal -- sometimes to her own detriment," Arjona explains. But her world begins to unravel swiftly.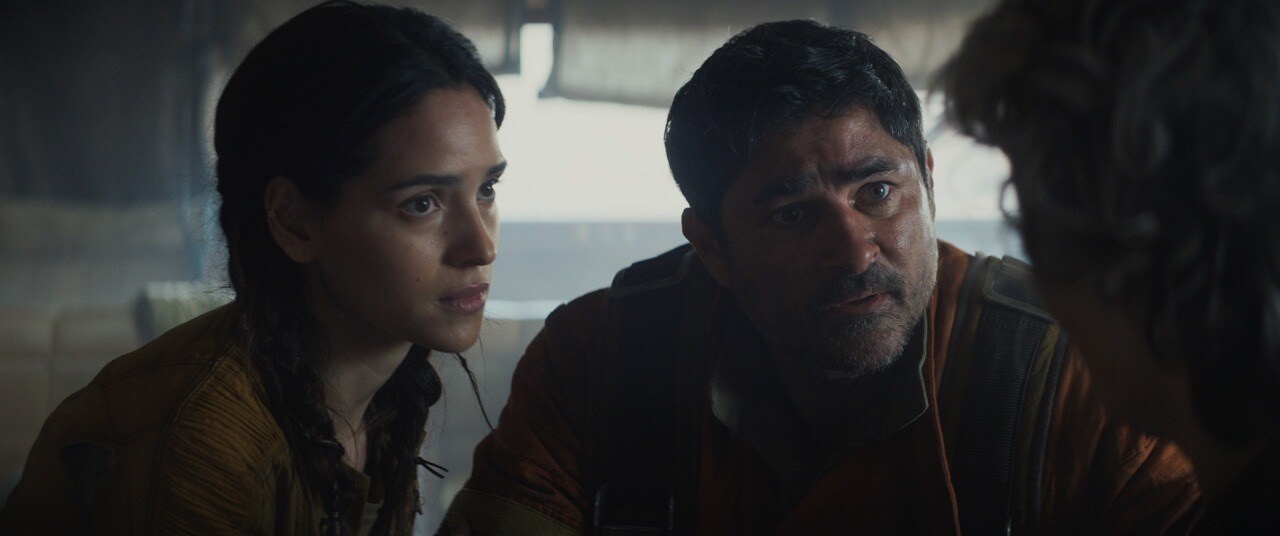 "She really takes care of the people around her. She has created a family; her friends are sort of her family," Arjona continues. "She's the owner and manager of a [salvage] yard and understands what that means and how quick someone can lose it, especially in a world like Ferrix which is so industrial and so competitive. She very into being the best. So when Cassian comes to ask her for this big favor, I think that decision means so much more and is so much more intense for Bix, [because] she really could lose it all."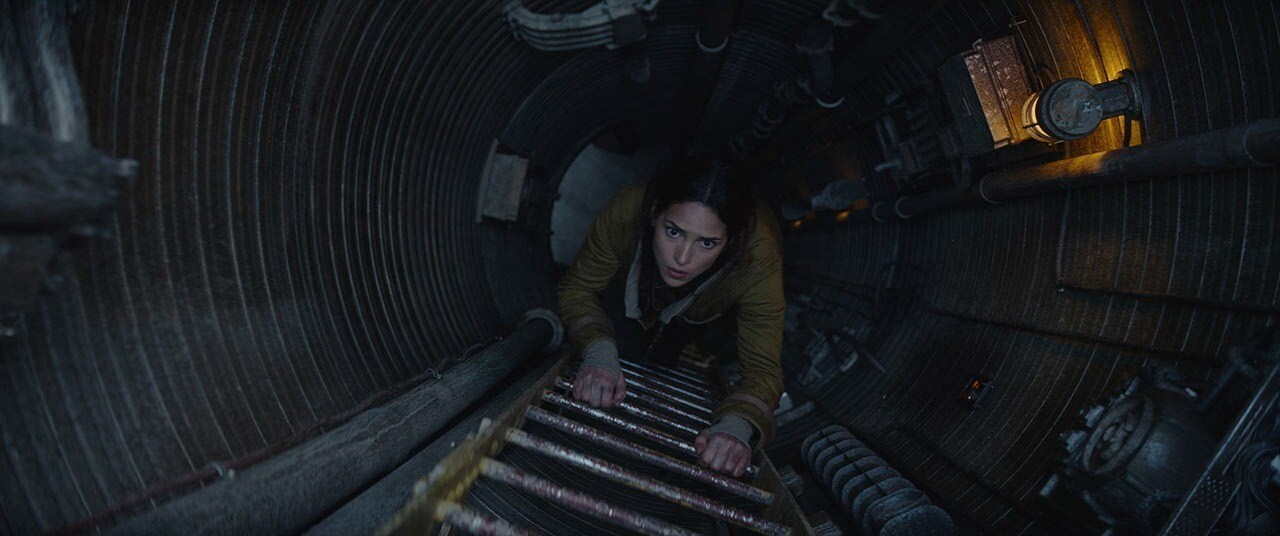 Of course, introducing Cassian to the buyer, Luthen Rael, just as Pre-Mor security is about to converge on Ferrix on Andor's tail on a tip-off from Timm is the inciting incident in the first arc that spurs the rest of the season and Bix's inevitable descent. And it's that moment, even more than being tortured by Dedra Meero and the ISB, that fractures Bix Caleen's resolve, Arjona says. "I think that the betrayal of Timm is what completely breaks her. She can't understand why that happened and also feels so silly and stupid and sort of judges herself. She trusted him and she doesn't really trust people. That sort of takes her on this spiral where she's no longer Bix. She loses that autonomy. She loses that power, that fierceness, I mean she saw her partner sort of die in front of  …and I think his death really is what switches everything for Bix. And that head injury doesn't help her either."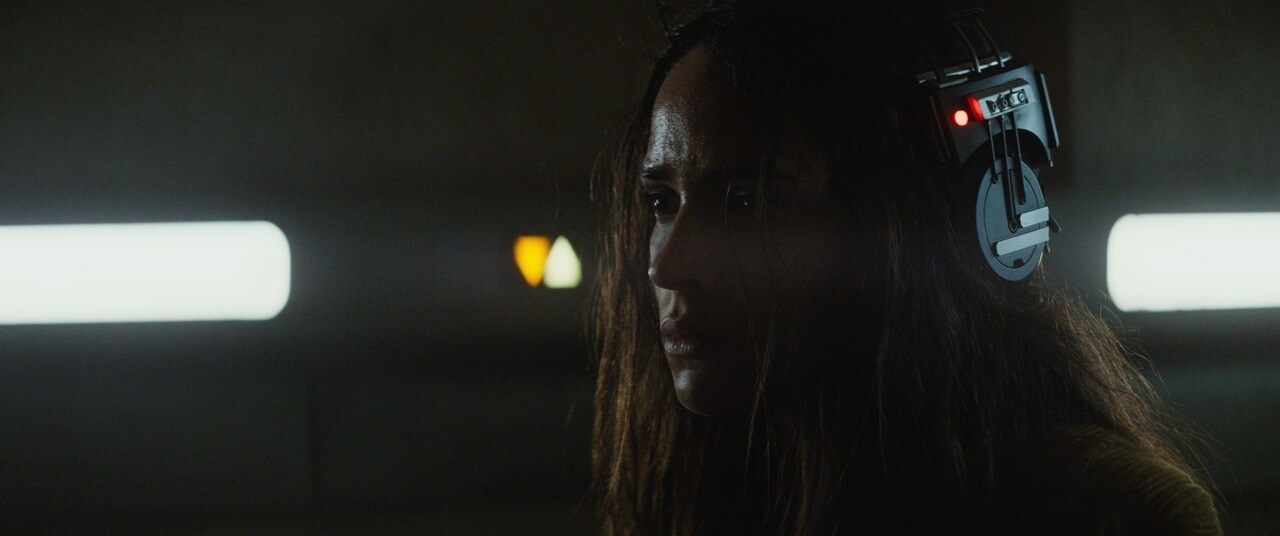 While still recuperating from the physical damage, Bix is taken into custody by the ISB and detained for questioning about her relationship to Cassian, leading to brutal psychological interrogation. That's when the downward spiral takes hold. "After she gets captured, she sort of becomes this prey," Arjona says, bait in the trap to bring Cassian Andor back to his homeworld. "I think Tony made such an interesting choice. We've seen torture scenes so much in cinema for so many years. How do you do it different and what do you do different?"
The creative decision to construct an auditory device, leaving the viewers to imagine the sound for themselves while watching Bix react in agony, was brilliant. "Even thinking about it just messes with my head and with my brain. You have so little control about that, it could really affect the way that you think."
And while we don't know where she'll end up when the Empire is done interrogating Caleen, the Bix we met at the beginning of the series is no more. "What I wanted to do -- and I asked Tony -- I really wanted her to turn into this child," Arjona says. "You meet her as this woman that is so empowered and has everything under control, who takes care of Cassian. And then towards the end, she cannot [even] take care of herself."
Hear more from Adria Arjona in a special interview in the latest episode of This Week! In Star Wars below.