The actor tells StarWars.com about how his character's journey and his cultural heritage combine for a new and timely Star Wars story.
Cassian Andor's journey from Kenari orphan to hero of the Rebel Alliance is just beginning.
In the first three-episode arc of Andor, the new Star Wars Original series now streaming on Disney+, we learned more about what drew the young man into the fight against the Empire, how he met his found family on Ferrix, and even stepped inside his childhood bedroom for a glimpse at what shaped Cassian's youth.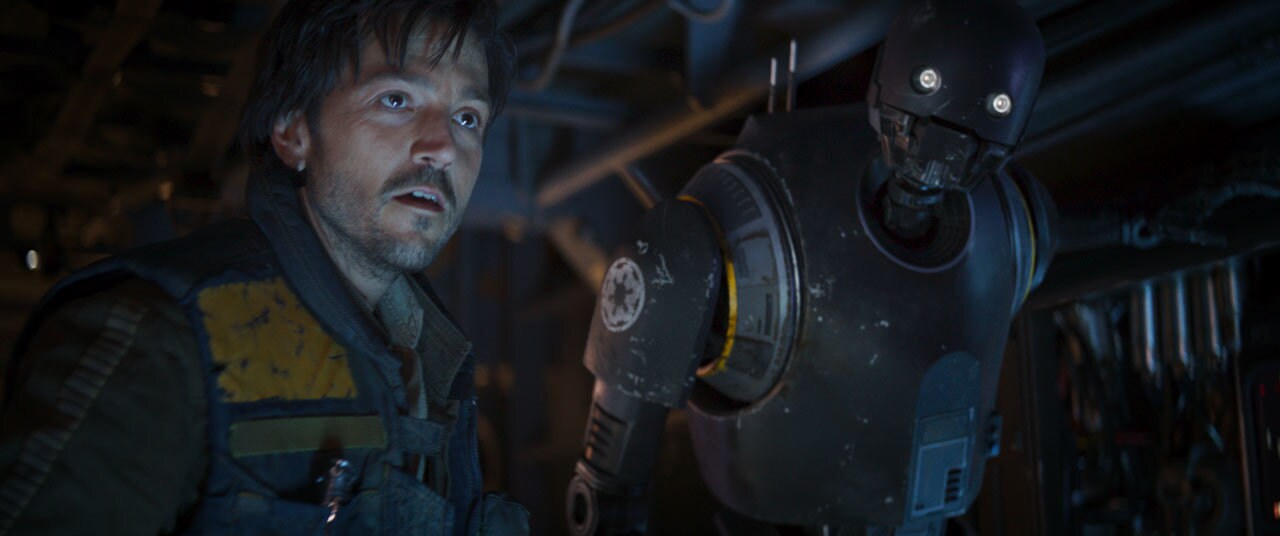 Behind the scenes, star Diego Luna's return to the role has been a journey six years in the making. After being cast in 2016's Rogue One: A Star Wars Story, Luna couldn't have predicted that he'd have the chance to tell the origin story of Cassian Andor. "I've been involved as an executive producer, so I've been reading the material from the beginning," Luna tells StarWars.com of the latest Star Wars live-action series. "And it's been very important for me to understand the journey and what needs to happen this first year. It's crucial. It's the year where [Cassian's] awakening begins."
Since his arrival on screen, Andor has become a fan favorite, especially essential for viewers in the Hispanic community. "This character represents a lot. It's important that we see ourselves on the screen, that we feel represented, that the stories we tell reflect the world that's out there," Luna says. "This role has been one of the most special journeys as an actor. It represents a lot in my life because it came at the right time…it helped me reconnect with my childhood, which is something very special. It's really nice to be back."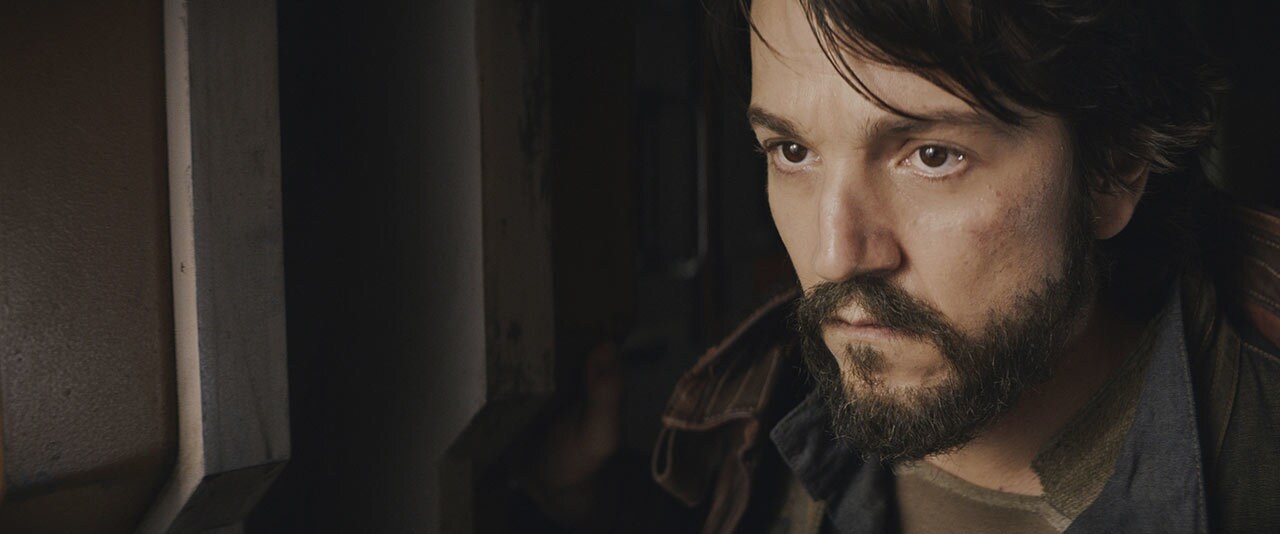 After proclaiming "I've been in this fight since I was six years old" in Rogue One, we now understand the quotable quote on a deeper level after witnessing Cassian, the Kenari refugee, survive among a tribe of youngsters before being rescued and raised by Maarva and Clem Andor. "He's been migrating," Luna says. "He's a refugee, you know, he can't go back to where he belongs. This story is going to tell us what he left behind because that is really important in his journey."
That reflection of the character's cultural heritage also holds a mirror to real-life experiences in the Latin American community, especially among Mexican-born Americans. "I think about the relation between Latin America and the [United] States and that huge border that separates Mexico from the States," Luna says. "That energy is going to be represented in Cassian's journey. The strength of community -- that's what this story is about! It's about people that, by themselves, they can't do anything. They don't have Jedi powers. They're just regular people." But by pulling together, "they find their strength, and that to me is a beautiful thing to say today when communities need to step up. We seem to be so alienated from each other that we have to go back to find out…What's going to save you, you know? I think that message is beautiful to send and this series is sending it. It has a connection with the world out there."
Hear more from Diego Luna in a special interview in the latest episode of This Week! In Star Wars below.

Associate Editor Kristin Baver is the author of the book 
Skywalker: A Family At War
, host of 
This Week! In Star Wars
, and an all-around sci-fi nerd who always has just one more question in an inexhaustible list of curiosities. Sometimes she blurts out "It's a trap!" even when it's not. Follow her on Twitter 
@KristinBaver
.
Site tags: #StarWarsBlog, #DisneyPlus, #Andor, #ThisWeek