The Mandalorian warrior who once wielded the Darksaber is poised to join Ahsoka Tano on her next adventure in Ahsoka the series.
Sabine Wren is an incredibly cool character, even by incredibly cool Mandalorian standards. A graffiti artist, explosives expert, and Darksaber wielder who is loyal, strong-willed and free-spirited, Sabine won many fans during the four seasons of Star Wars Rebels.
As we get ready for Sabine's live-action debut in Ahsoka, the series debuting on Disney+ August 22, it's the perfect time to look back at some of her greatest moments, which made us fall in love with the rebellious Mandalorian in the first place.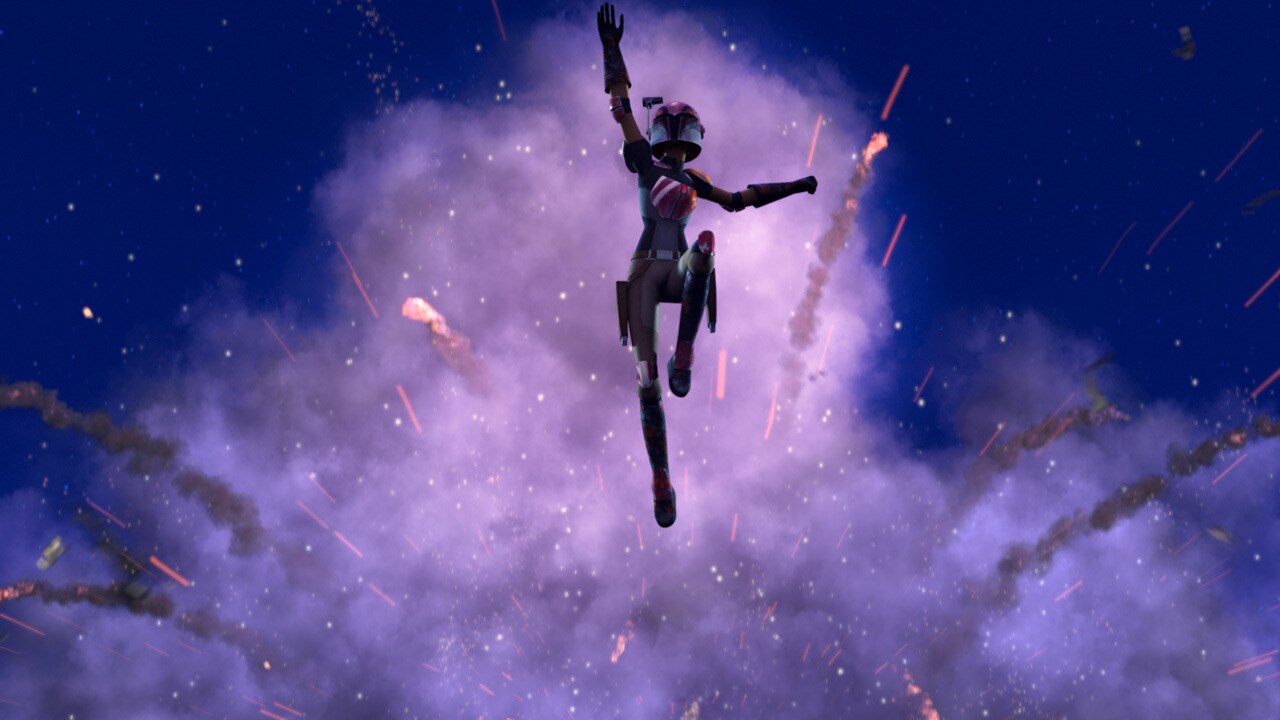 1. Blowing things up with flair.

Blowing things up is arguably one of Sabine's greatest loves. It's hard to pick a single explosion, but Sabine's introduction gives us a great example of what she is all about. Providing a diversion for the Ghost team, Sabine sets off one of her signature paint bombs, lighting up the sky with color and staining the surrounding stormtrooper's armor with a brand-new purple paint job. When Sabine does something, she does it with style.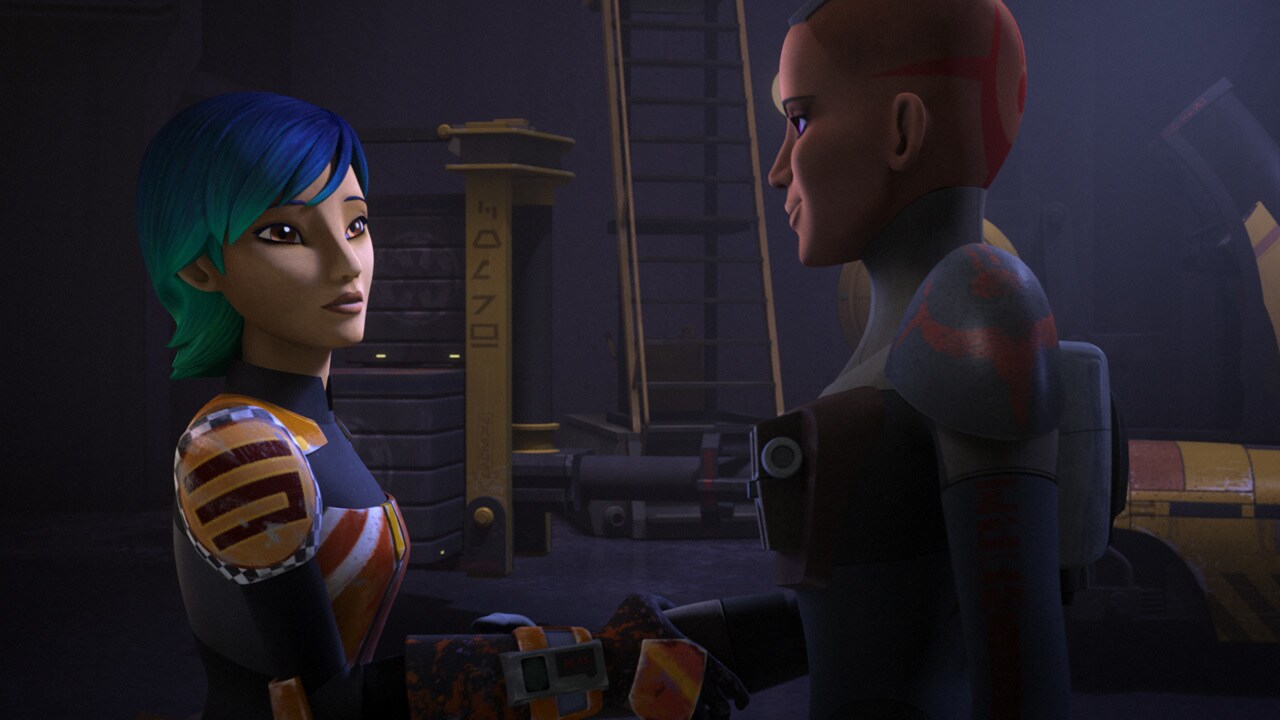 2. Forgiving Ketsu Onyo.

On a routine mission to recover a vital courier, Sabine faces off with an old friend, the bounty hunter Ketsu Onyo. Ketsu, rather rudely, left Sabine for dead during their last encounter. Despite their shared past, Sabine recognizes the benefit of giving her old friend a second chance. Her kindness does the trick, and instead of fighting each other, the two fight off their Imperial pursuers. This rekindling is a major win for friendship, and the rebellion alike, as Ketsu would later become a powerful ally.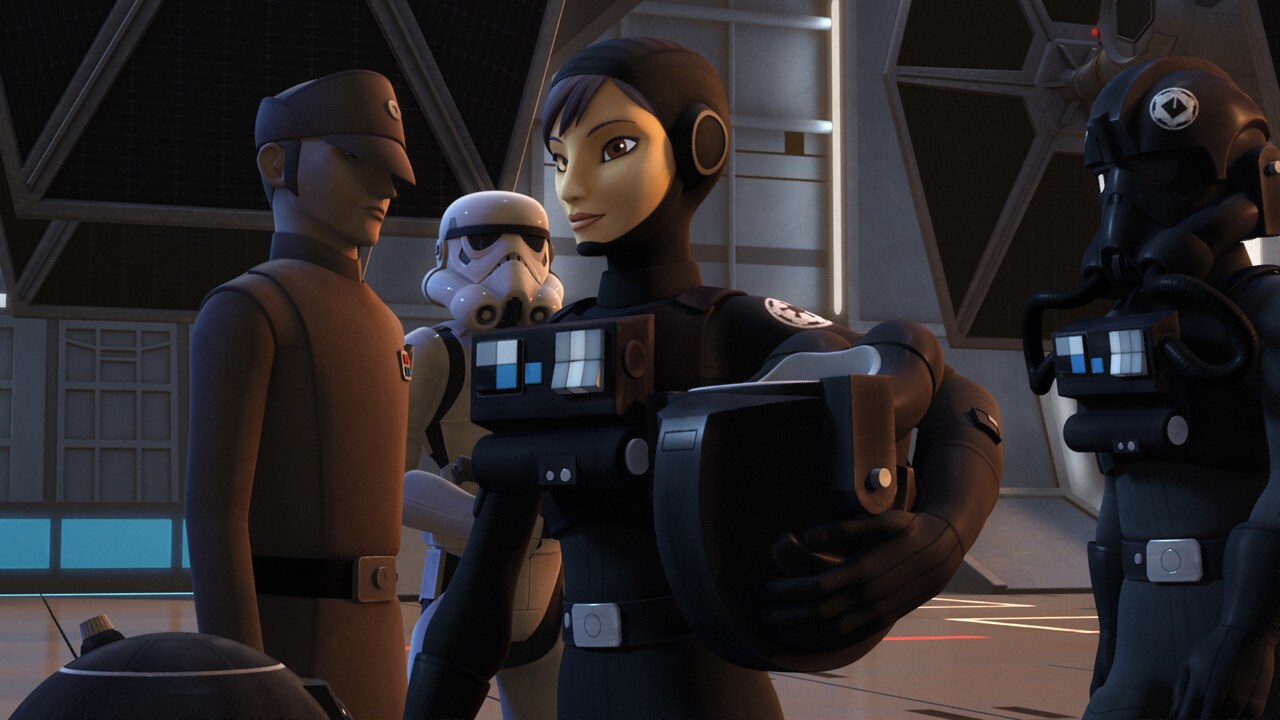 3. Infiltrating the Imperial Academy.

We can add espionage to Sabine's ever-expanding tool kit. At a time when the rebellion was in desperate need of more pilots, Sabine took on a solo mission to infiltrate Skystrike Academy. A former Imperial cadet herself, Sabine's experience, fortitude, and versatility allowed her to lead Imperial defectors into the rebel ranks. If not for her efforts, future rebel heavyweight Wedge Antilles may never have even had the chance to get his start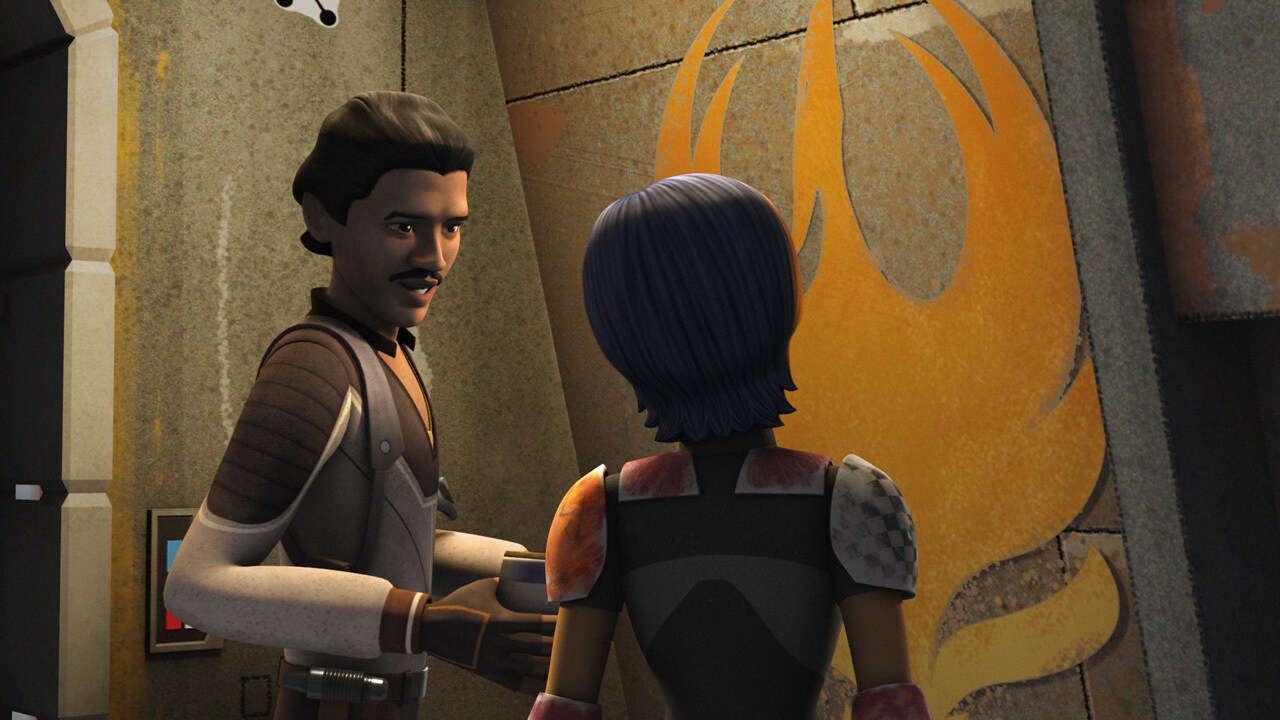 4. Creating a symbol for the Rebellion.

One of the coolest things about Sabine is that she's always sporting a new design as she constantly dyes her hair and repaints her Beskar armor. But beyond that, her identity as an artist had a huge impact on the galaxy. Sabine loved showing off her handiwork, tagging mission sites with her signature Starbird. And her symbol is an important evolutionary step in the symbol of the Rebel Alliance.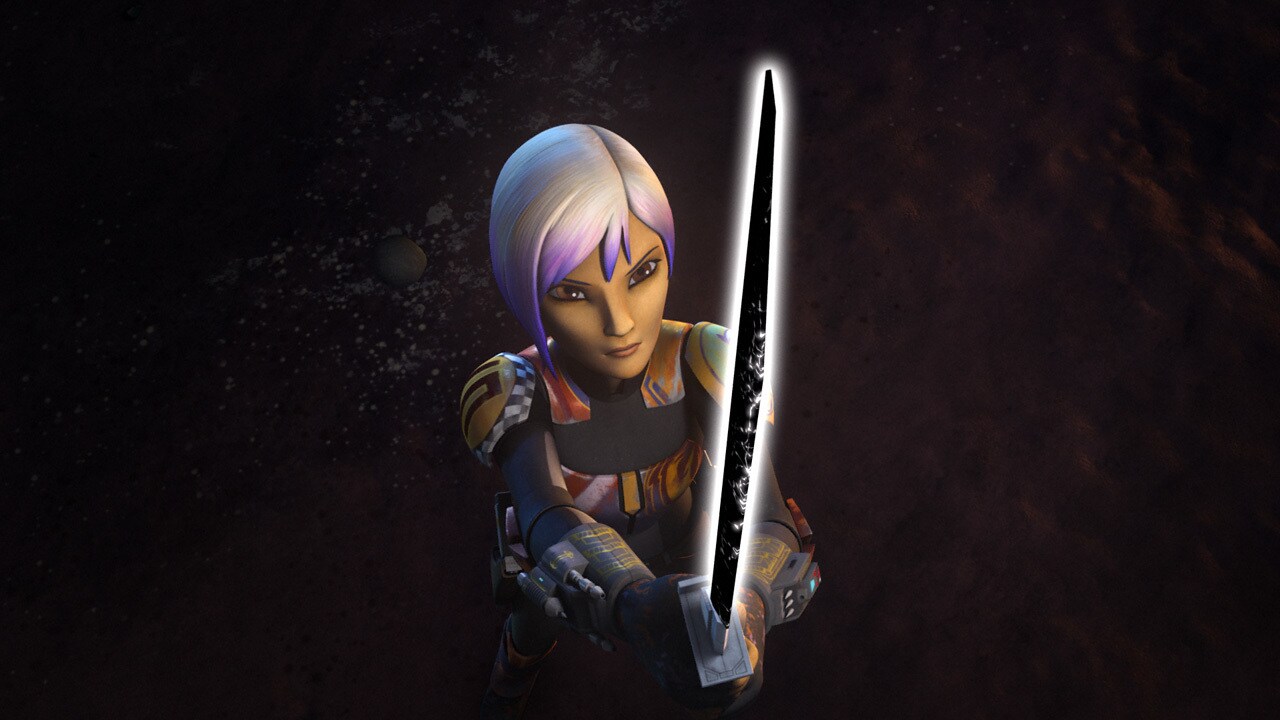 5. Learning to wield the Darksaber.

For an already skilled warrior like Sabine, learning to wield the Darksaber may seem like a simple task. But conquering the legendary weapon proved to be a physical, mental, and political battle. Kanan Jarrus trained Sabine in the art of wielding the Darksaber. As the two exchanged blows under the night sky, Sabine confronted the pain of her past — the guilt of the weapon she made being turned against her people, and the betrayal of her family when she stood against the Empire. Ultimately, she proved she has what it takes to bear the weight of the blade.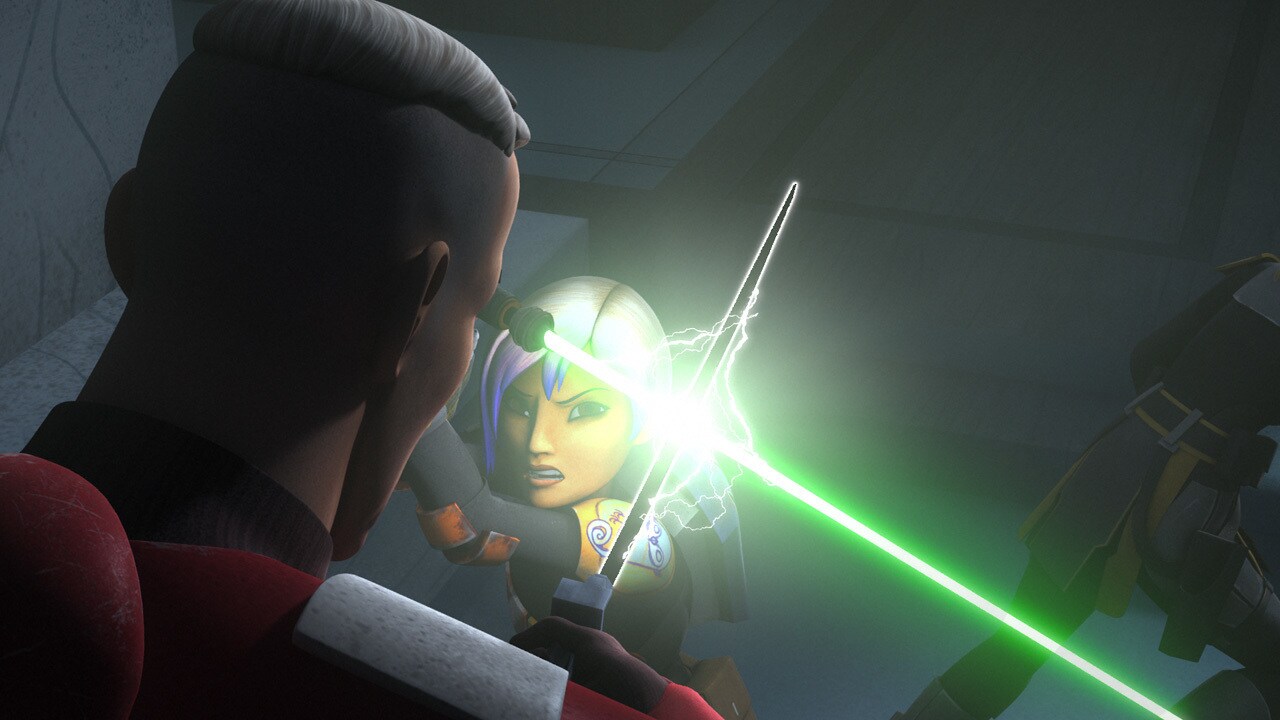 6. Defeating Gar Saxon and reuniting with her family.

While Sabine's family reunion started on shaky ground, her brother, and mother eventually side with her against the Imperial-backed Mandalorian Gar Saxon. This eventful Mandalorian gathering ends with Sabine using Ezra's lightsaber to defeat the now Darksaber-wielding Saxon. With her mercy and willingness to break from tradition on display, Sabine spares Saxon. Her opponent, however, still attempts to shoot her in the back, but her mother defends her and fires on Saxon first. It's not a typical apology, but it's wonderful to see the Wren clan making steps toward mending their bond.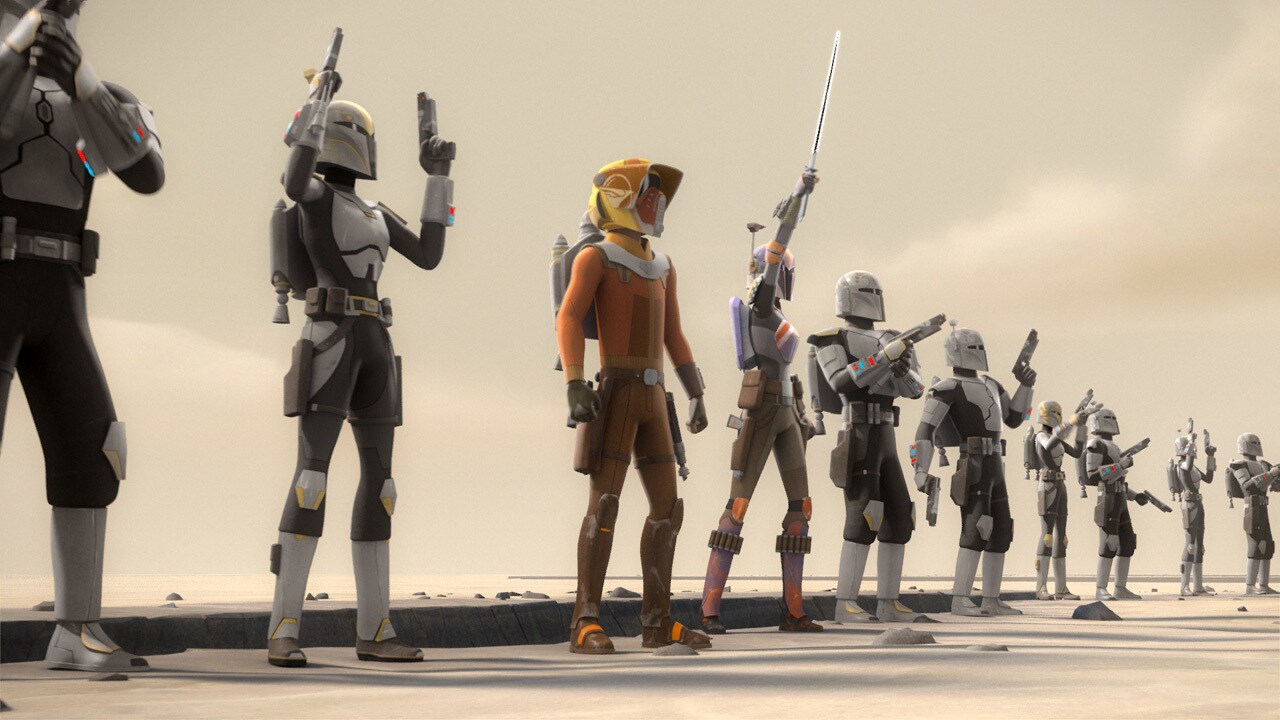 7. Leading the charge.

Season 4 of Rebels starts off with a bang, and that's all thanks to Sabine. The opening shots of the season find Sabine leading Mandalorian resistance forces to attack an Imperial outpost. After a simple battle cry of "Forward," we see Sabine weaving through the battlefield, the Darksaber in one hand and a blaster in the other.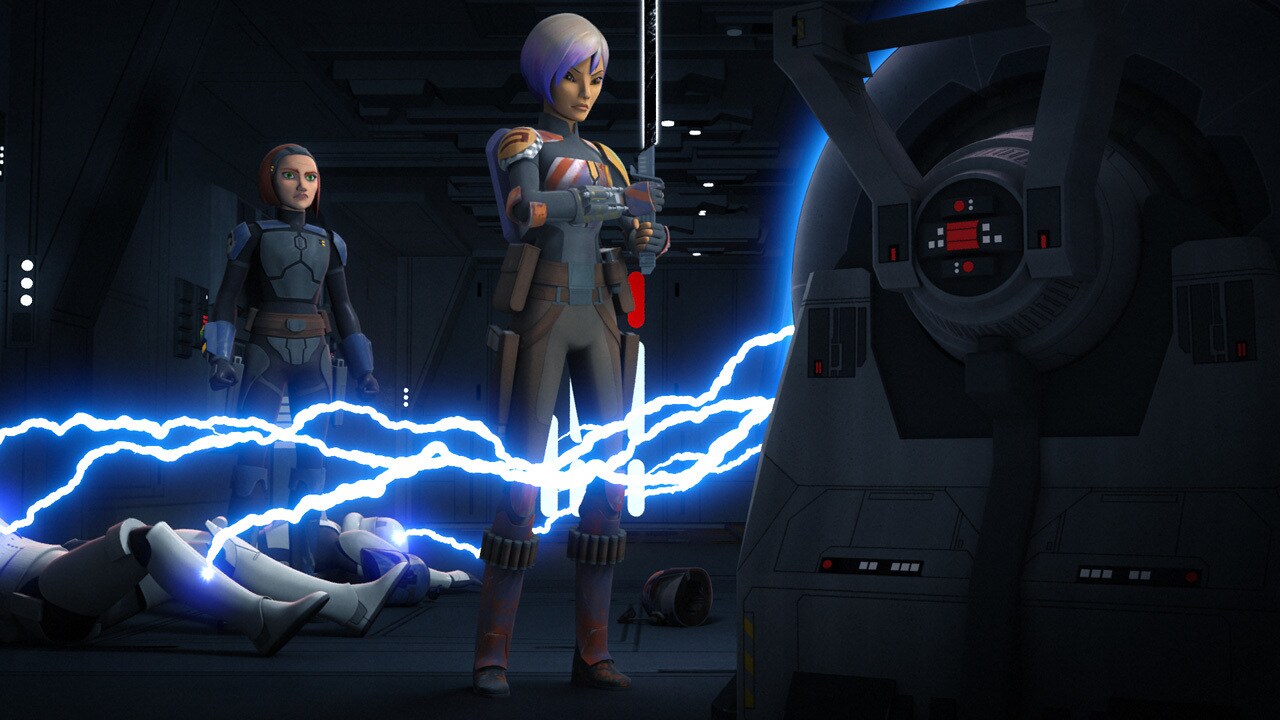 8. Confronting her past creation.

Sabine's story as a rebel began when she learned how the Empire planned to use the arc pulse generator, a terrifying weapon she helped design with the power to disintegrate Beskar. And when a version of the weapon was put into use, Sabine found the chance for redemption. Using her wits, she re-engineers the device to target stormtrooper armor instead of Mandalorian Beskar. But with the help of Bo-Katan Kryze, instead of simply turning the weapon on her enemies, Sabine destroys it with a final slash of the Darksaber.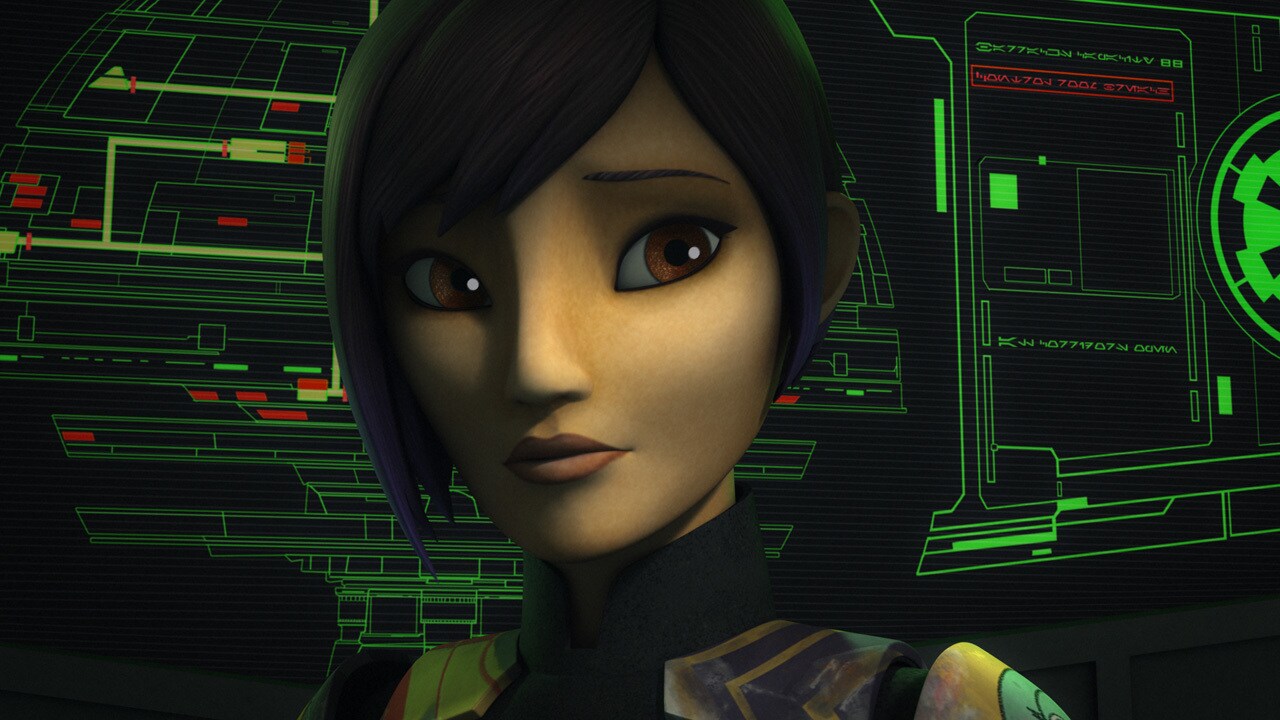 9. Trusting Ezra on Lothal.

One of Sabine's greatest moments is a quiet one. As Thrawn threatens to bombard Lothal further, Ezra intends to give himself up and confront him alone. While the rest of the Ghost team try to think of another solution. Ezra and Sabine share a knowing glance, and the Mandalorian distracts the rest of their friends while Ezra heads off alone. When Hera realizes what has happened, it's Sabine who reminds everyone to place their trust in Ezra. When the young Jedi later sacrifices himself to save the day, Sabine snaps everyone back to action to destroy the Imperial base.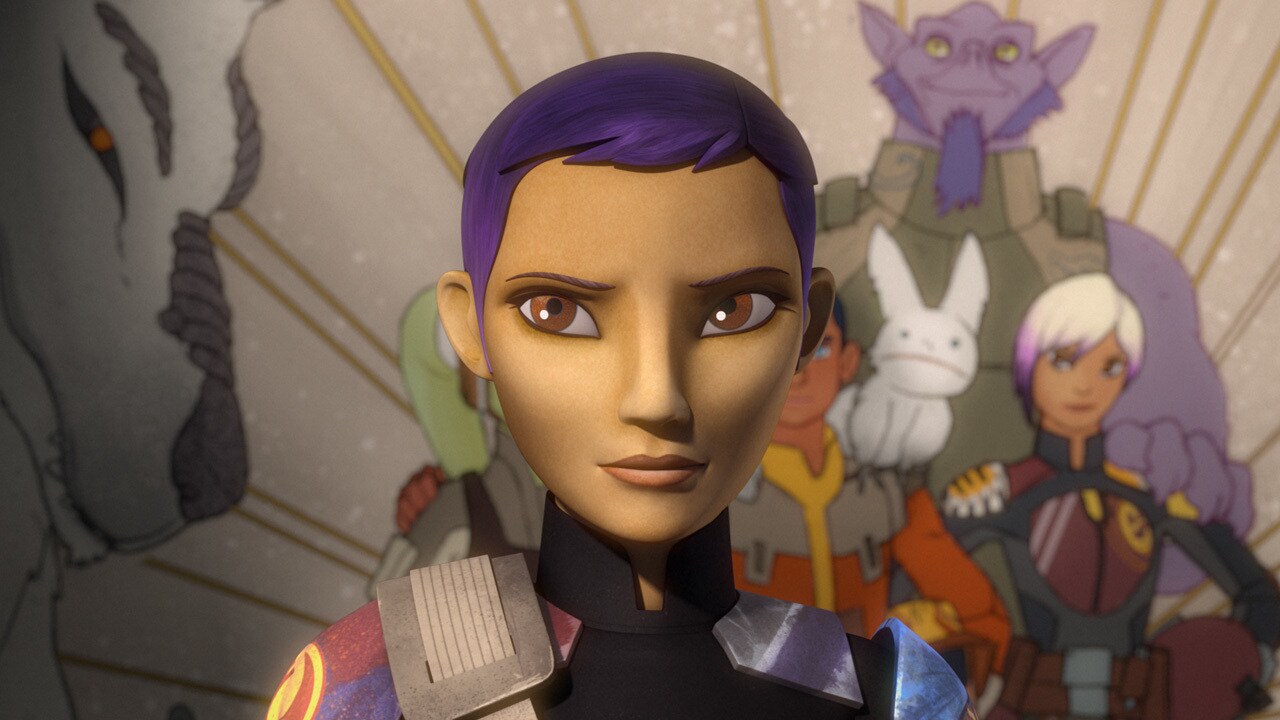 10. Setting out to find Ezra.

Sabine has the honor of closing out the entirety of the Rebels series narrating the epilogue. After the fall of the Empire, we see a beautiful mural of the Ghost crew, no doubt painted by our favorite warrior artist. Bringing us up to date with her story so far, we see her setting out with Ahsoka, leaving us with the line, "Ezra is out there somewhere, and it's time to bring him home."