Check out the new poster and get details on how you can experience the next episode of Ahsoka on the big screen in a city near you on September 12.
Ahsoka must confront her former Master, Anakin Skywalker.
The new midseason poster for Ahsoka, the new Disney+ series, was revealed today to mark a special event next week at movie theaters across the globe.
On September 12, at 5 p.m. PST, fans in 10 cities across the United States — including Los Angeles, New York, Seattle, Boston, and Orlando — will get the opportunity to see episode 5 of Ahsoka ahead of its premiere on Disney+. Screenings will also be held in three international cities: London, UK; Bangkok, Thailand; and Sao Paulo, Brazil. Limited seating. Subject to availability.
For a chance to snag your free ticket, visit the official fan event site for more details! 
To celebrate the story so far, take a closer look at the new midseason poster below.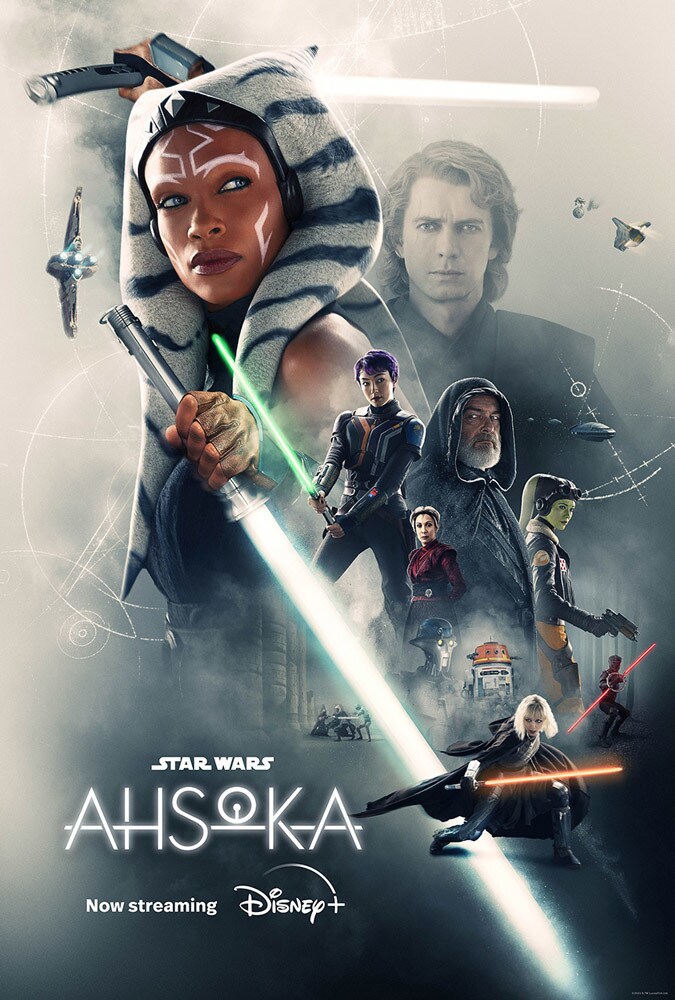 Ahsoka Tano stands with her lightsabers ignited, her Jedi teacher Anakin Skywalker peeking over one shoulder, and her own student Sabine Wren at the center. The trio is joined by Hera Syndulla, Morgan Elsbeth, Baylan Skoll, Shin Hati, Marrok, Professor Huyang, and Chopper, amid a scattering of ships including Ahsoka's T-6 shuttle, Home One, and the Phantom II.