Old friends team up to fight new foes in a surprising clash of good versus evil.
Ahsoka Tano debuted in the animated Star Wars: The Clone Wars and has since become one of the saga's most beloved characters. Now, the former Jedi's own live-action series, Ahsoka, has arrived on Disney+. In "Ahsoka Analyzed," StarWars.com picks its highlights for each episode. Grab your lightsabers and join us for the journey.
Spoiler warning: This article discusses story details and plot points from the Ahsoka episode "Part Four: Fallen Jedi."
There are two words on all of our minds after the latest episode of Ahsoka.
Anakin. Skywalker.
The Jedi has returned — from a certain point of view, at least — in "Part Four: Fallen Jedi," now streaming on Disney+. And although it's a surprise to be sure, and a welcome one, it was just one of the exciting moments in this week's installment. With three different lightsaber battles, Hera Syndulla proving she'll always be a rebel, and Huyang being Huyang, it's hard to pick our favorites. Here are just five highlights.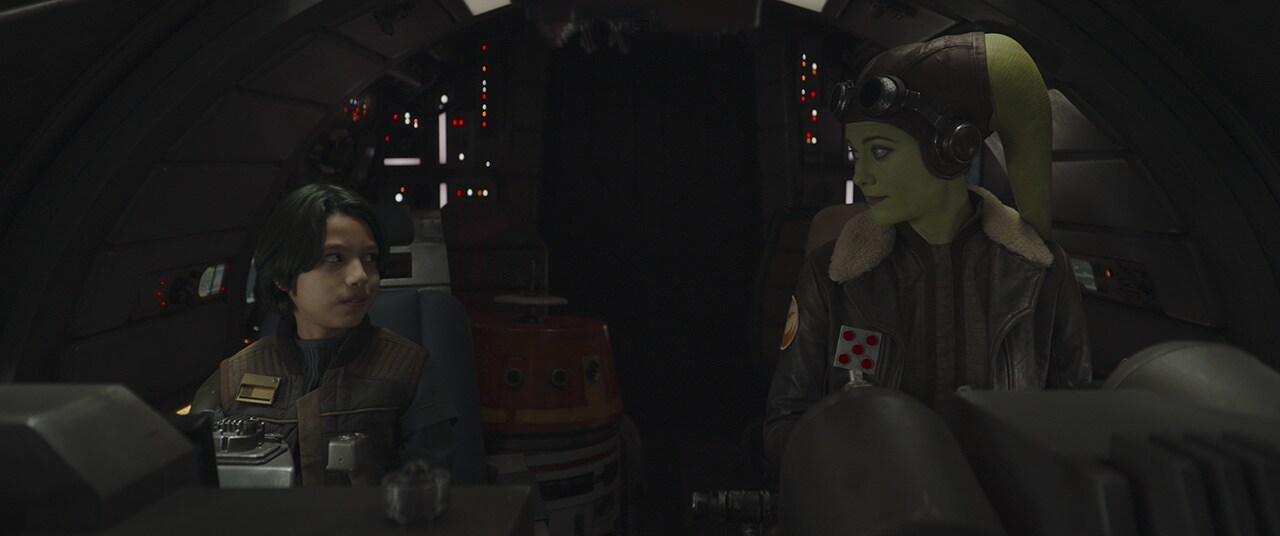 1. Hera Syndulla is still a rebel at heart.
She may be a decorated war hero and a leader in the New Republic military, but nothing can stop Hera from following her heart. Even without the support of the new regime, Hera and her squad — including Carson Teva who first locked S-foils in The Mandalorian — take off to help Ahsoka and Sabine. "When you're a General," she tells Jacen, "You can disobey orders, too." Listen to your space mom, kid.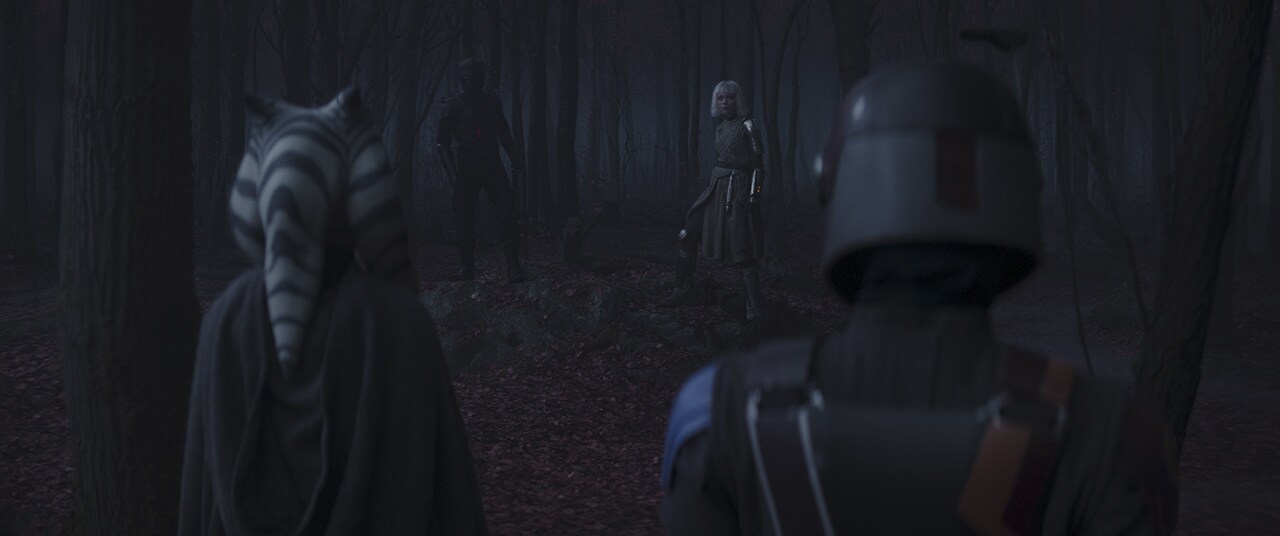 2. Ahsoka and Sabine v. Marrok and Shin.
While Sabine and Shin have their own rematch, Ahsoka takes on the mysterious Inquisitor Marrok. Unfortunately for Marrok, he takes a page from Maul's playbook, creating a spectacular show with his double-bladed lightsaber only to fall to a single slash of the Jedi's laser sword.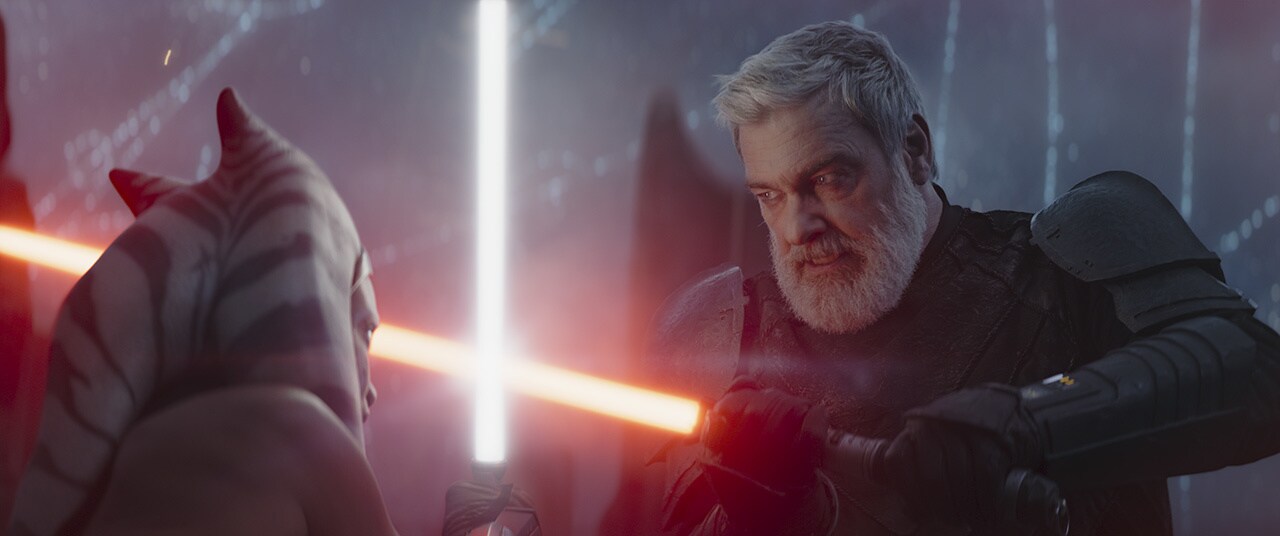 3. Ahsoka v. Baylan.
In contrast, Ahsoka's duel with Baylan Skoll is calm and calculated. Baylan is a man who studied the ways of the Jedi, and claims he knew Ahsoka's Master, Anakin Skywalker. For a time, she holds her own, but you can see it's not as effortless as her battle in the forest. And when Ahsoka is emotionally compromised and loses her focus, the consequences are nothing short of disastrous.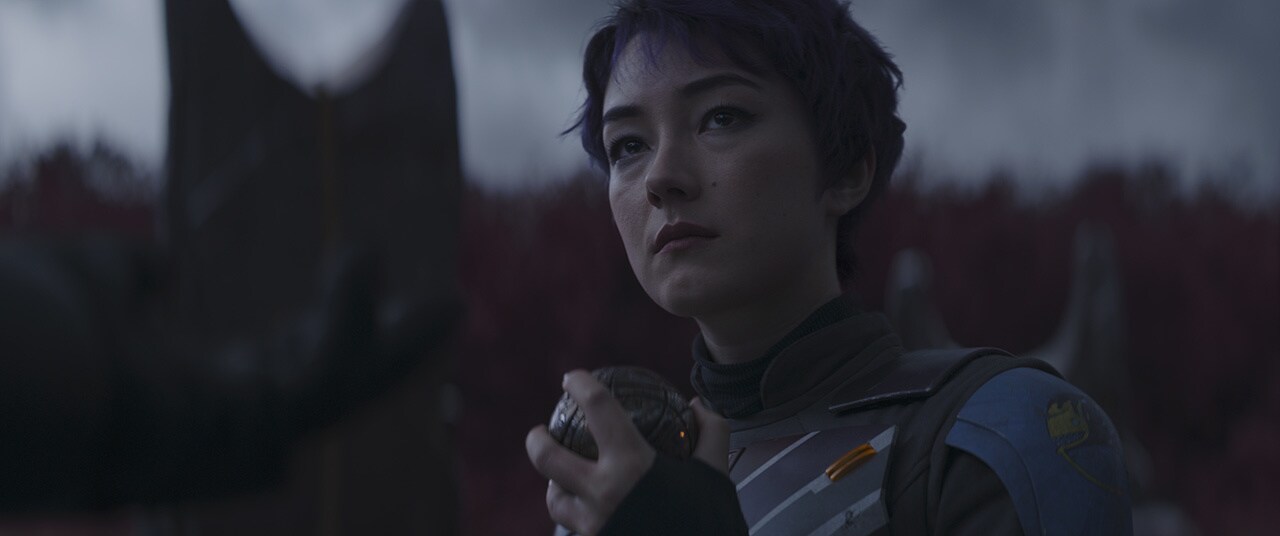 4. Sabine's difficult choice.
You can almost hear Huyang now. None of this would have happened if they had stayed together! But with Ahsoka gone and Sabine facing the possibility of leaving Ezra Bridger stranded, Baylan makes the Mandalorian an offer she can't refuse: "You will be reunited with your friend. It's the only way. Do it. For Ezra." Sabine's attachment to Ezra runs deep, and suddenly the adversaries are making plans to journey into the unknown together.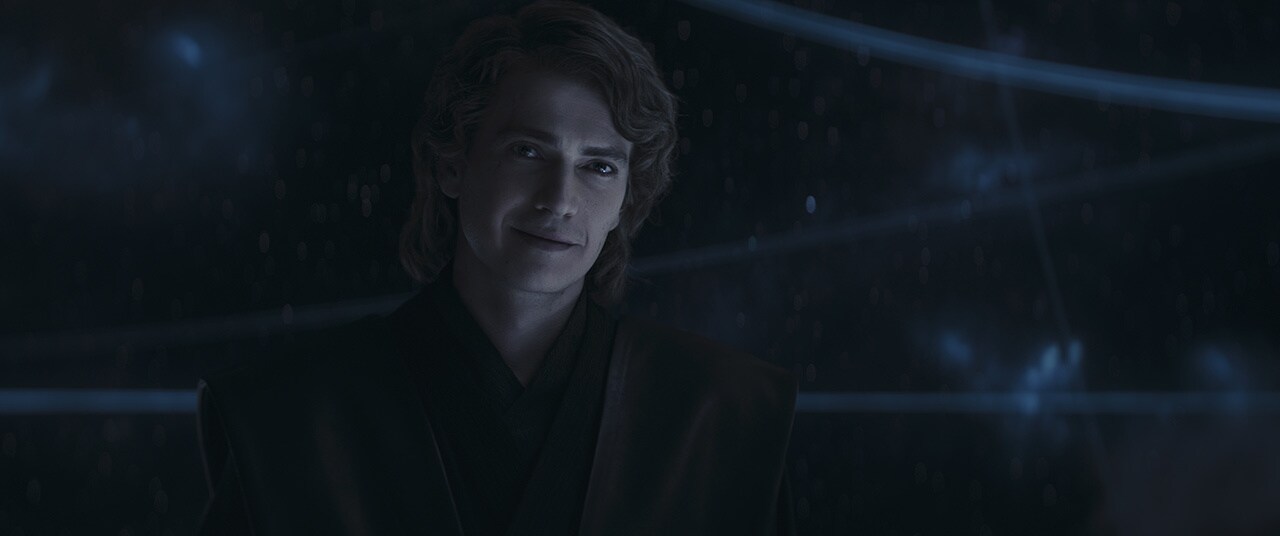 5. Anakin Skywalker!
Speaking of the unknown, Ahsoka Tano seemingly awakens in the World Between Worlds to be greeted by…Anakin Skywalker! ANAKIN SKYWALKER. Ahsoka's Master returns in a thrilling final reveal. Can it be Tuesday already?