Ahsoka and Sabine regroup, while Morgan Elsbeth finalizes her plot.
Ahsoka Tano debuted in the animated Star Wars: The Clone Wars and has since become one of the saga's most beloved characters. Now, the former Jedi's own live-action series, Ahsoka, has arrived on Disney+. In "Ahsoka Analyzed," StarWars.com picks its highlights for each episode. Grab your lightsabers and join us for the journey.
Spoiler warning: This article discusses story details and plot points from the Ahsoka episode "Part Three: Time to Fly."
It's not easy being a Jedi. Or training to become one.
Ahsoka, Sabine, and Huyang continue their quest in Part Three of Ahsoka, "Time to Fly," as well as their reconciliation. They pick up Sabine's training while preparing for another round with Morgan Elsbeth's forces. Offering insights into the relationships between teachers and students, and some killer action, "Time to Fly" moves our heroes and their mission forward in ways thoughtful and thrilling. Here are five highlights.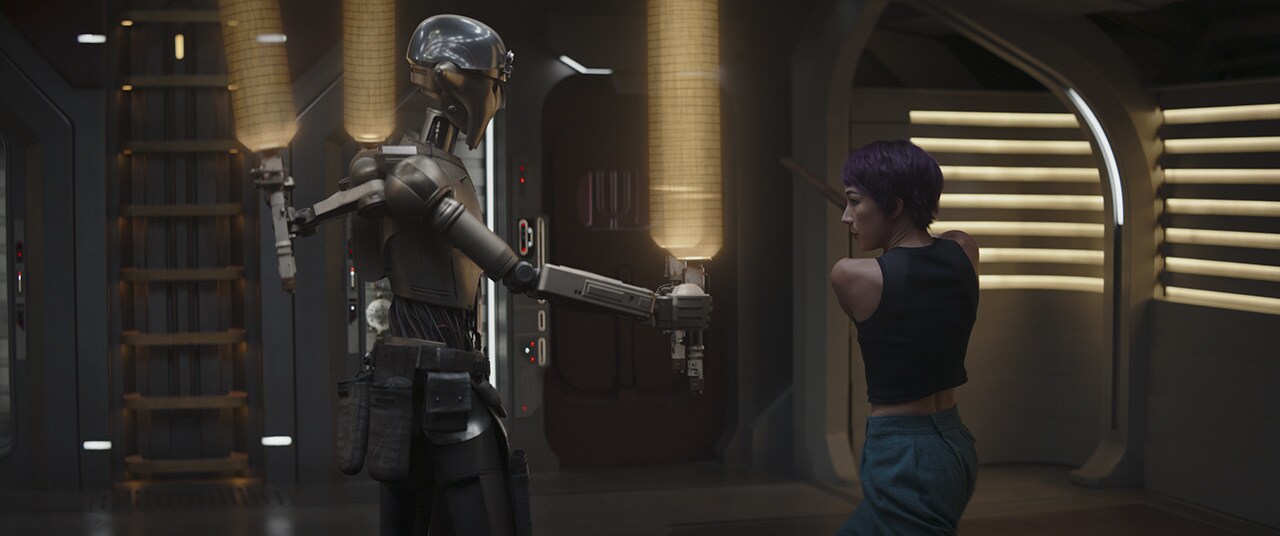 1. Lightsaber training.

For fans of Star Wars lore, it's always exciting to get a glimpse into how Jedi hone their sword fighting technique. Huyang's assessment of Sabine's efforts — "Not bad. But not good, either." — is hilariously blunt, but speaks to her struggles. Ahsoka takes over instructing her student, offering some Jedi wisdom and setting up one of the episode's big themes: the interplay between master and apprentice, and the importance of patience for both.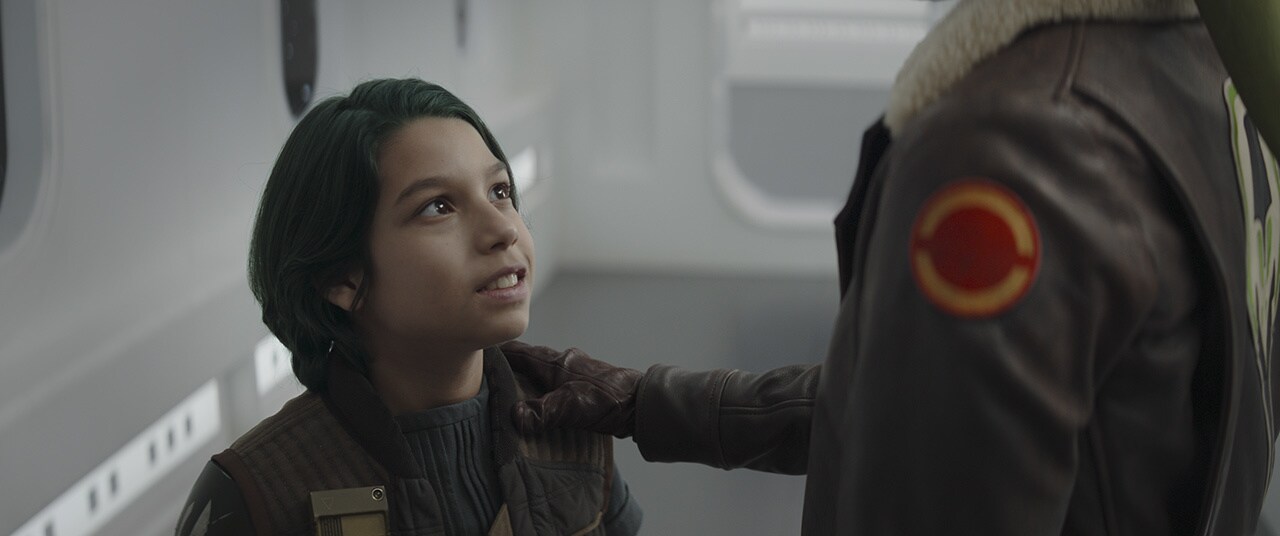 2. "I want to be a Jedi!"

If you loved Star Wars Rebels, it's hard not to be charmed seeing Jacen Syndulla, son of Hera and Kanan Jarrus, in live-action for the first time. He wants to follow in his father's Jedi footsteps — a dangerous life that seems to give his mother pause.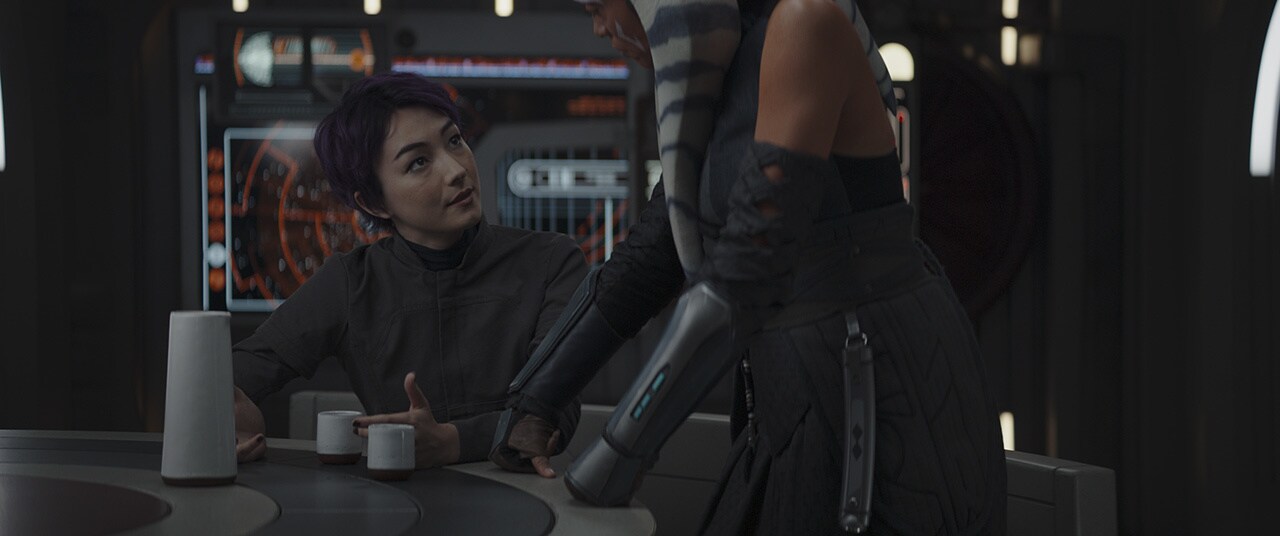 3. "Ahsoka, I'm going to give this my best."

Master and apprentice have a heart to heart, continuing "Time to Fly's" biggest thematic exploration. Sabine remains frustrated with her progress, while Ahsoka offers encouraging words. Wren comes out of their conversation committed to seeing her training through. "Do. Or do not," as they say, and Sabine has learned that lesson.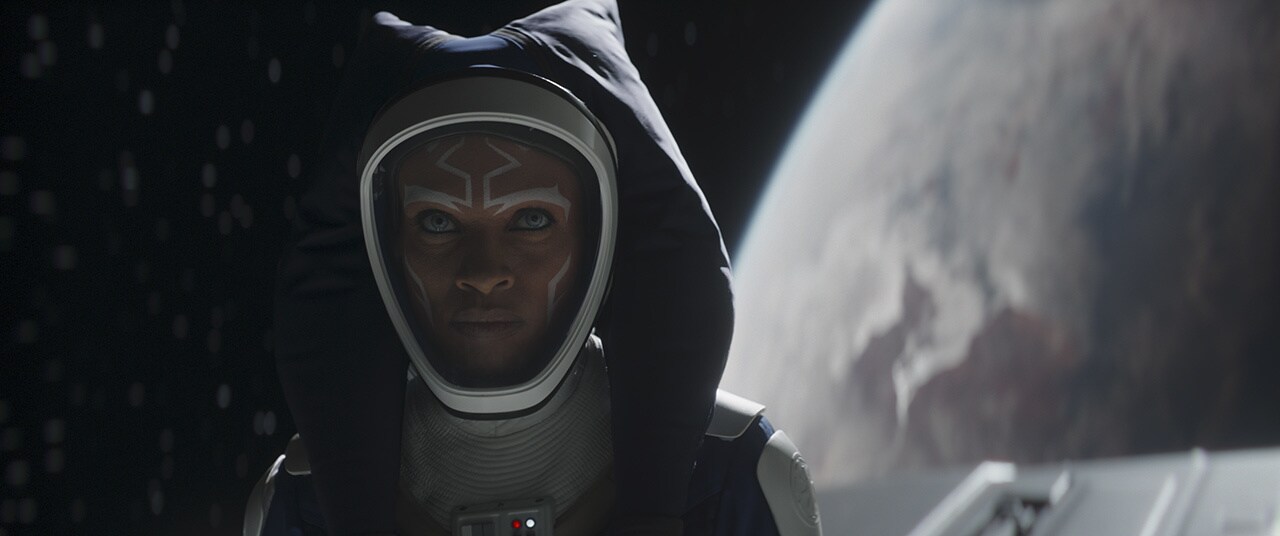 4. Battle in the stars.

The episode's set piece is a total stunner, with an intense dogfight between Ahsoka's Jedi shuttle and Elsbeth's fighters, while Tano's outer-space lightsaber heroics are awe-inspiring and creative. Through it all, the sequence captures a classic Star Wars feel in tone ("Now's not the time for a lesson!" Sabine shouts during the battle, a Star Wars line if there ever was one.) and action that truly impresses.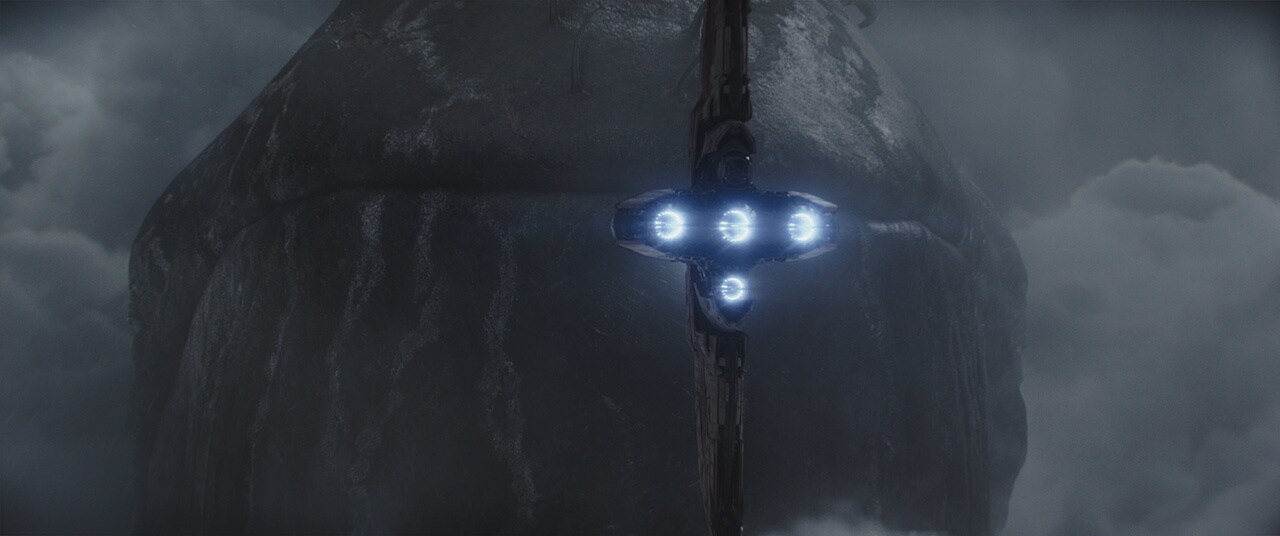 5. Return of the purrgil.

The massive star whales, who played a key role in Star Wars Rebels and the fate of Ezra Bridger and Grand Admiral Thrawn, appear as Ahsoka and Sabine make their descent to Seatos. With the ability to travel at lightspeed to other galaxies, and Elsbeth's Eye of Sion powered to do the same, we might not have seen the last of these majestic creatures…