One last lesson.
To celebrate the final season of Star Wars: The Clone Wars on Disney+, we're undertaking a full chronological rewatch of the five original seasons, The Lost Missions, and the theatrical release. We'd be honored if you would join us for the weekly #CloneWarsRewatch -- you can watch this week's episode on Disney+ now -- and share your thoughts on the award-winning series.
100: "Point of No Return" (Season Five, Episode 13)
"You must trust in others or success is impossible."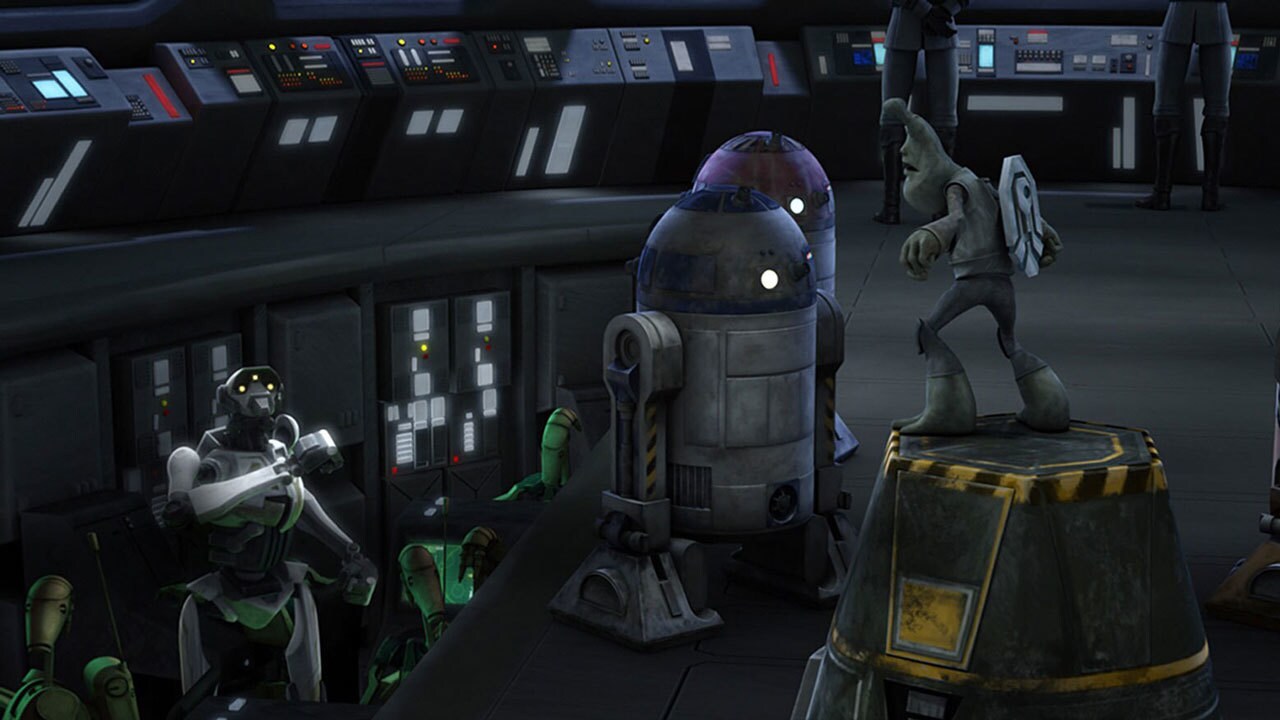 Synopsis:
R2-D2 and his team must stop a sabotaged Jedi cruiser from destroying a crucial Republic conference.
Analysis:
Gascon can be a bit of a coward, but with BZ's brave sacrifice, his courage is reignited.
With the D-Squad ready for action, and Bunny and the rest of the orphaned droids left behind on the ship when their masters were killed by the Separatist invaders, the journey back to the Republic takes one last divergent path.
Yet no one is braver on this mission than R2-D2. Like any good soldier, he sacrificed himself for the benefit of the Republic soldiers and commanders gathered at the strategy conference, the real target of the massive bomb. The needs of the many outweighed the needs of the one.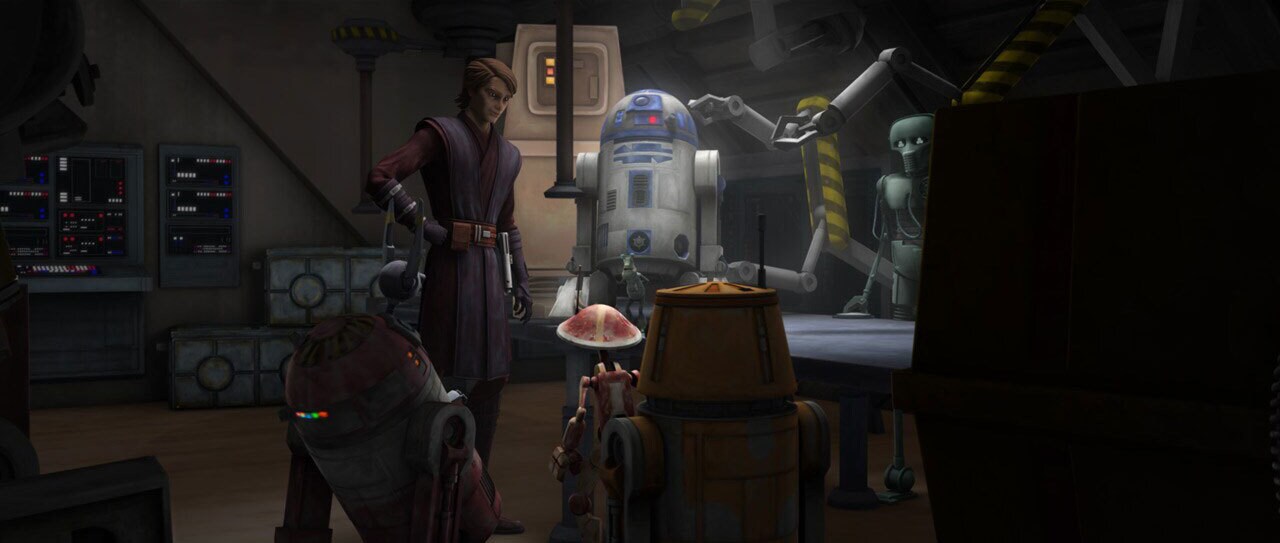 Luckily, unlike his organic counterparts, the little astromech's parts could be salvaged afterward and rebuilt.
And it seems Gascon has learned a valuable lesson about working together:  one should never underestimate the difference even just one brave and loyal droid can make.
Intel:

The Valor station was designed to pay homage to the departure station seen in Star Tours: The Adventures Continue.
What did you think of the episode? Tell us in the comments below and share on social with #CloneWarsRewatch!
Next up: Come back next Thursday when Maul returns in "Revival."
Associate Editor Kristin Baver is a writer, host of This Week! In Star Wars, and all-around sci-fi nerd who always has just one more question in an inexhaustible list of curiosities. Sometimes she blurts out "It's a trap!" even when it's not. Want to talk more about The Clone Wars? Hop on Twitter and tell @KristinBaver what you thought about today's episode.
Site tags: #StarWarsBlog, #CloneWarsRewatch