War comes to Ryloth and a young Twi'lek challenges the clones' preconceptions.
To celebrate the 10th anniversary of Star Wars: The Clone Wars, and the all-new episodes coming thanks to #CloneWarsSaved, we're undertaking a full chronological rewatch of the five original seasons, The Lost Missions, and the theatrical release. We'd be honored if you would join us and share your thoughts on the award-winning series.
23: "Innocents of Ryloth" (Season One, Episode 20)
"The costs of war can never be truly accounted for."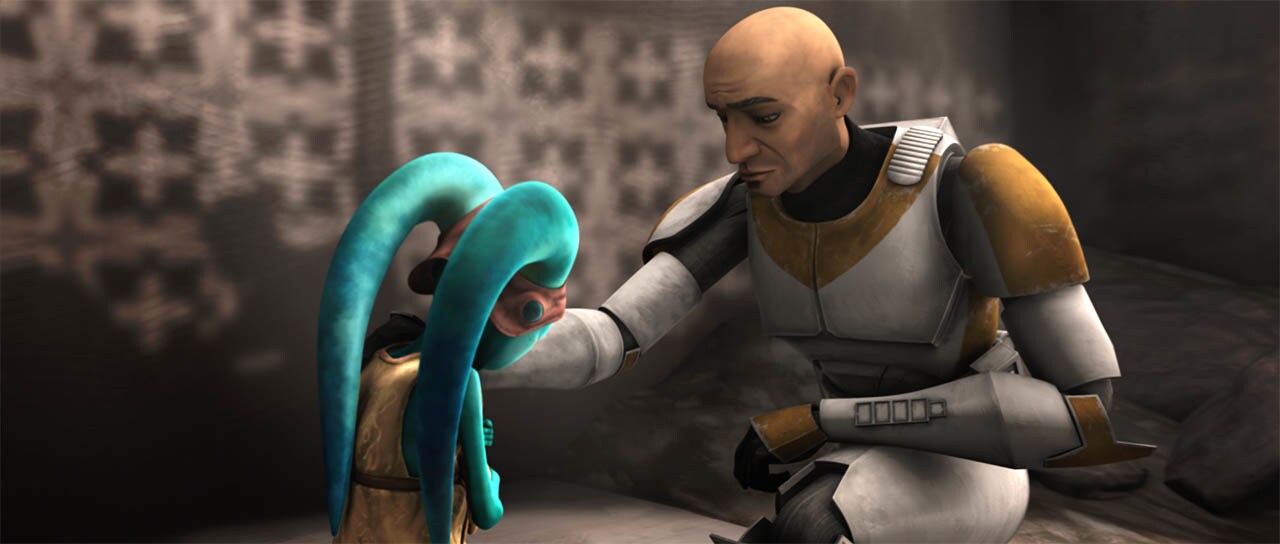 Synopsis:
Obi-Wan Kenobi leads a small clone force into a Separatist-occupied town on Ryloth in an effort to sabotage their anti-aircraft guns. But the Republic's mission is complicated when they find the natives being used as living shields and two clones encounter a young girl, Numa, on her own.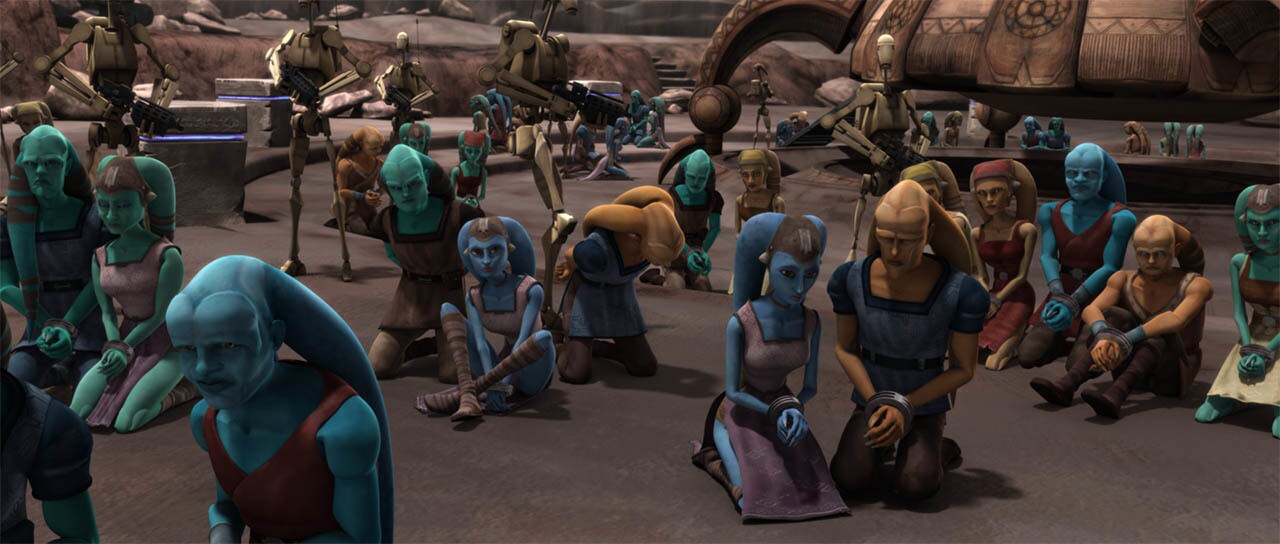 Analysis:
As the clone forces head to the surface of the besieged planet for the first time, there's an air of disdain for the natives of Ryloth. Although General Obi-Wan Kenobi's orders are to keep an eye out for the locals, some of his troops, including Clone Trooper Boil, are dismissive of their plight."If we're here to free the tail-heads, the least they can do is get out of our way," he says.
It's easy to see an entire village of Twi'leks as little more than a hindrance when they're a faceless idea, a tactical disadvantage during a perilous game of war and an obstruction to fighting that makes the job the clones are there to do even harder than usual.