Meet the ace pilots from the Titan and Vanguard Squadrons taking off in the new high-flying video game out now!
Star Wars: Squadrons has arrived, debuting on consoles and PC. Starting today, the new video game will put you at the controls inside the cockpit of an X-wing (or a TIE fighter if you're an Imperial at heart) for a first-person dogfighting experience and original storyline set after the events of Star Wars: Return of Jedi.
Who are the daring pilots taking to the skies and the stars during the final days of the Galactic Empire? Learn all about some of the main characters, gorgeous ships, and other new details in the official StarWars.com Databank entries for the game.
Fighting for the New Republic as part of Vanguard Squadron -- an elite response unit whose motto is "Fearless to the finish" -- we'll meet combat pilot Lindon Javes. There also squad members: Grace Sienar, a hero of the Rebellion who chose the side of the righteous after being raised in the lap of Imperial luxury; Kierah "Gunny" Koovah, a survivor who lost an arm in the Clone Wars and survived imprisonment by the enemy to continue the fight long after the fall of the Empire; the Trandoshan pilot Feresk "Frisk" Tssat, and Keo Venzee, who found fame and fortune on the galactic racing circuit before turning those talents into assets of the New Republic.
Keeping Vanguard Squadron flying high, you'll find the New Republic's intelligence chief, Ardo Barodai, a handsome Mon Calamari who knows how to play dumb to get the intel he needs, and dedicated and skilled maintenance crew member Zerelda Sage.
But Imperial remnants remain organized and intent on bringing down the New Republic. Among those fighters we find Titan Squadron, led by Terisa Kerrill. Like many loyal Imperial soldiers, Terisa credits the Empire for giving her purpose in life. Among her fearless crew are Havina Vonreg, who lost her brothers in a rebel attack and won't rest until she has revenge; Rella Sol, an ambitious strategist with family in the Imperial Senate; and the mysterious Shen.
Titan Squadron is led by Admiral Rae Sloane, a decorated veteran in her own right with a vision for the Empire's future, and aided by the rank-and-file including LT-514, an Imperial Information Officer enhanced with a cybernetic implant, and Willard Waylin, who only needs the right wrench in hand to keep the Star Destroyer Overseer going strong.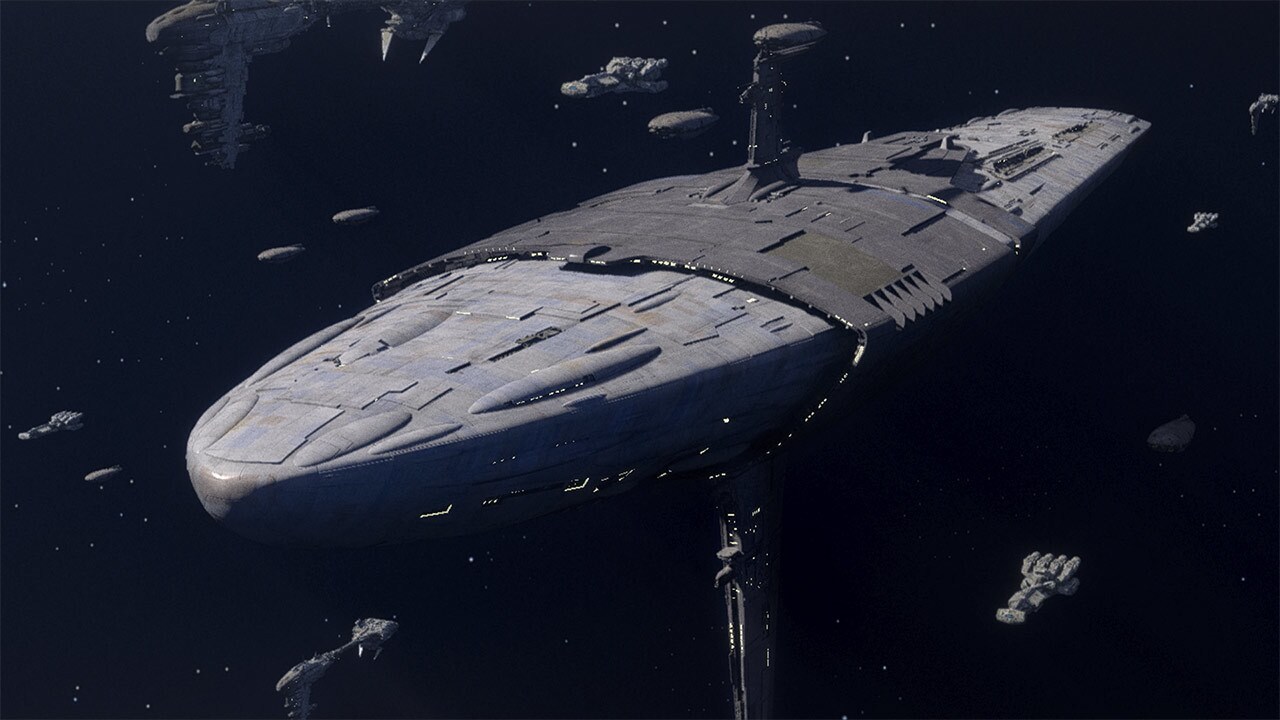 Players will also see an array of new ships in the Rebel Alliance and Imperial fleets, including the Temperance, the Overseer, and the Starhawk.
Learn more about Star Wars: Squadrons on StarWars.com and check out the new gameplay trailer below!

Star Wars: Squadrons 
is 
available now
 for PlayStation 4, Xbox One, and PC.
StarWars.com. All Star Wars, all the time.
Site tags: #StarWarsBlog