Ahsoka looks to save her friends, while Thrawn's plans near fruition. 
Ahsoka Tano debuted in the animated Star Wars: The Clone Wars and has since become one of the saga's most beloved characters. Now, the former Jedi's own live-action series, Ahsoka, has arrived on Disney+. In "Ahsoka Analyzed," StarWars.com picks its highlights for each episode. Grab your lightsabers and join us for the journey.
Spoiler warning: This article discusses story details and plot points from the Ahsoka episode "Part Seven: Dreams and Madness."
Ezra, Sabine, Ahsoka, Thrawn, and the purrgil. It's just like old times.
With Sabine finally locating Ezra (and some new friends in the turtle-like Noti), and Thrawn preparing for his return, it's now up to Ahsoka to reach them all in "Part Seven: Dreams and Madness." Ahsoka's cunning and determinedness meets Thrawn's masterful calculations, while our heroes get their second-round rematches, all setting the stage for an epic finale. Here five highlights.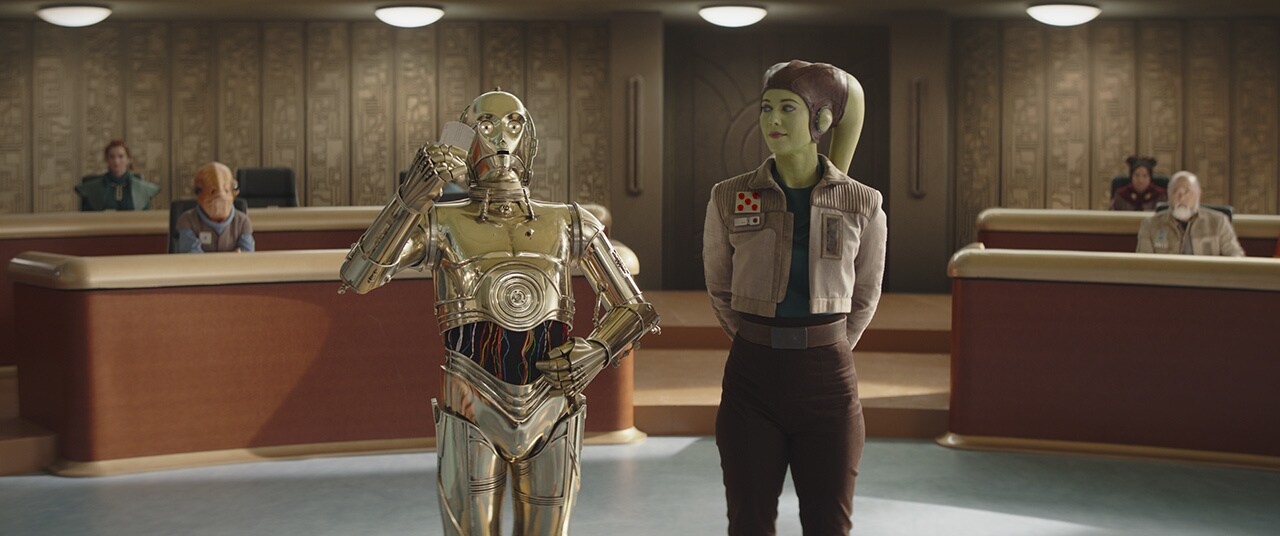 1. Leia and C-3PO to the rescue.
With Hera facing a court martial for aiding Ahsoka in an unsanctioned mission, somebody had to save her skin. Thankfully, Leia is still a rebel at heart; now in charge of the New Republic Defense Council, she sends in a certain golden droid to deliver a message exonerating Syndulla. It works, even if Mon Mothma ain't buying it.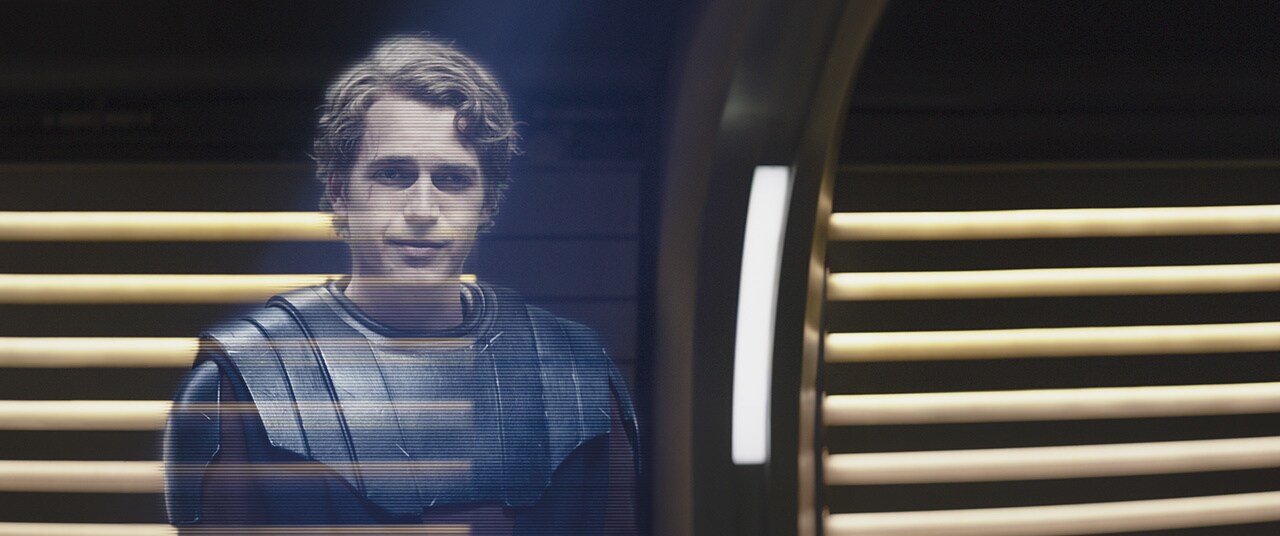 2. "I won't always be there to look out for you."
Ahsoka trains to a recorded lesson of Clone Wars-era Anakin Skywalker, something previously glimpsed only in animation. It's a bittersweet moment, showing just how strong their bond was and is. "He was a good master," she tells Huyang. Indeed.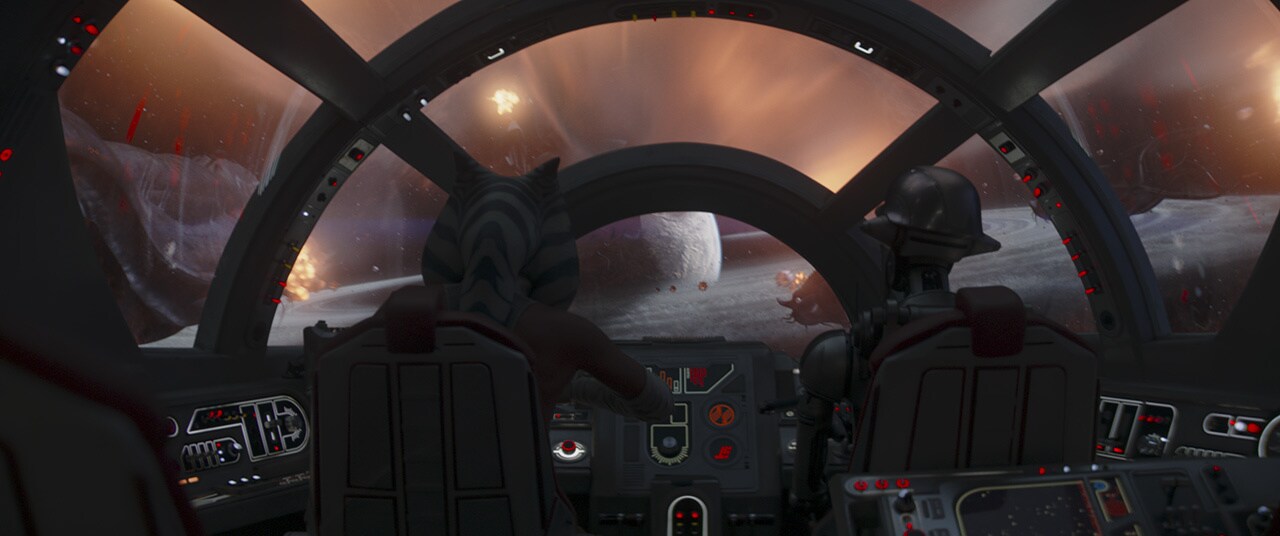 3. Minefield maneuvers.
Coming out of hyperspace, Ahsoka and Huyang find themselves in an Imperial minefield and pursued by attackers. Not the warm welcome they were expecting, but a thrilling action sequence in the Star Wars tradition of unfortunate surprises that keep on coming.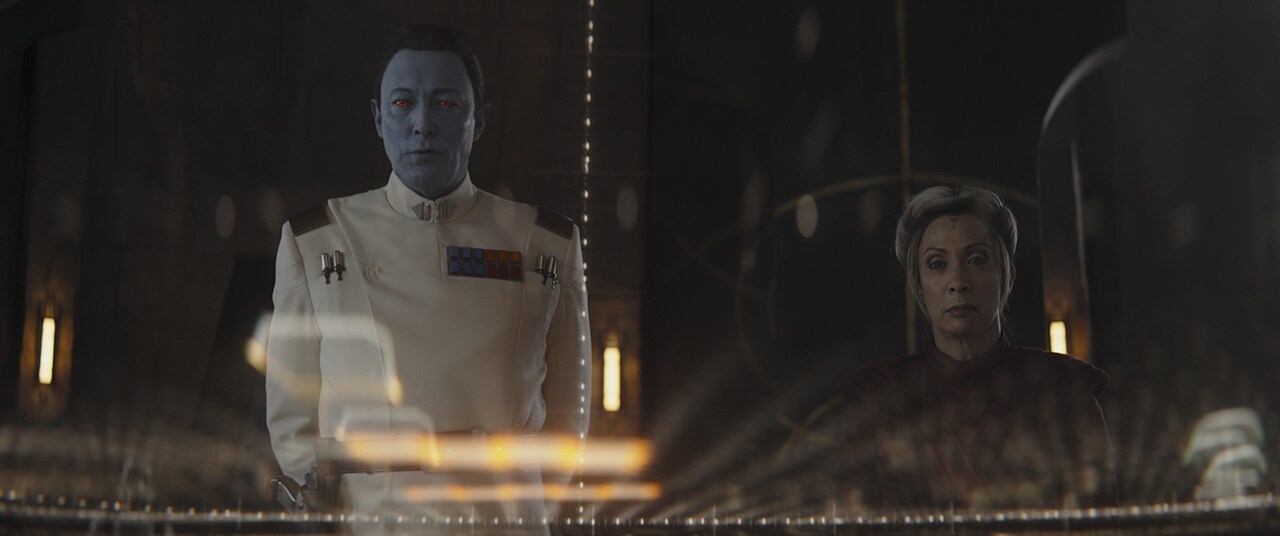 4. Thrawn at work.
The cool and collected Grand Admiral doesn't scare easily, or at all. From his control room, he methodically attacks and pulls back; while the Jedi may have won the day, Thrawn has completed the cargo transfer and is ready to make his return. Thrawn is playing the long game, and that's why he's so formidable.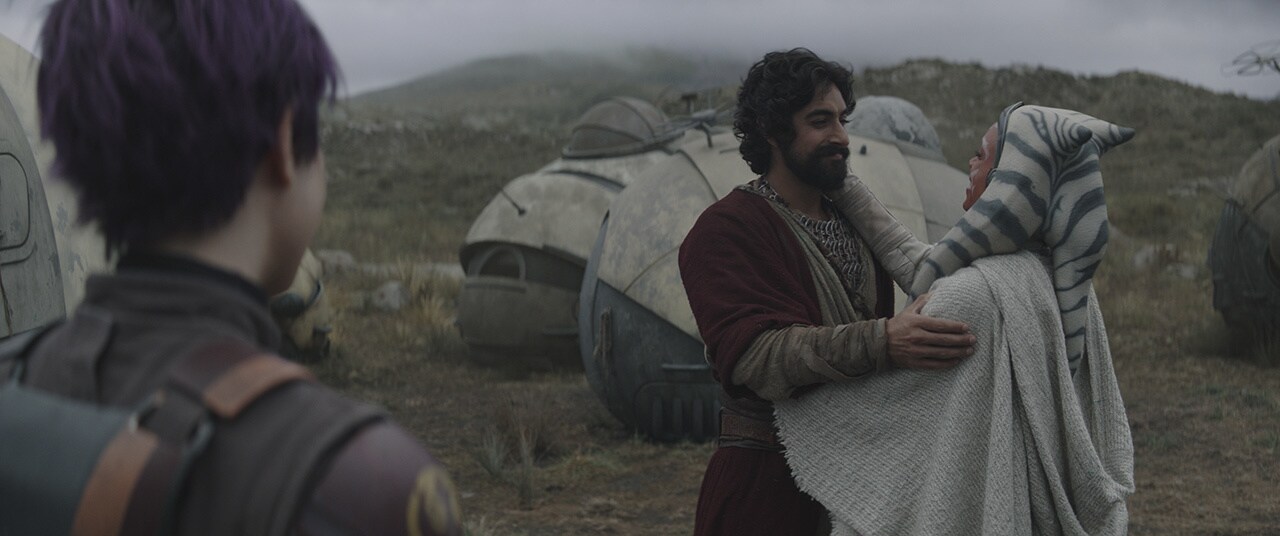 5. "I think I might be going home after all."
Following two climactic rematches — Sabine with Ezra versus Shin, and Ahsoka against Baylan — our three Jedi heroes are finally together. Ezra's joyous statement, a realization that he is finally heading back home, is the payoff of a thread that started with the finale of Star Wars Rebels. It's hard not to smile along with him.