Is Gregor a humble dishwasher or a lost soldier?
To celebrate the final season of Star Wars: The Clone Wars on Disney+, we're undertaking a full chronological rewatch of the five original seasons, The Lost Missions, and the theatrical release. We'd be honored if you would join us for the weekly #CloneWarsRewatch -- you can watch this week's episode on Disney+ now -- and share your thoughts on the award-winning series.
99: "Missing in Action" (Season Five, Episode 12)
"A soldier's most powerful weapon is courage."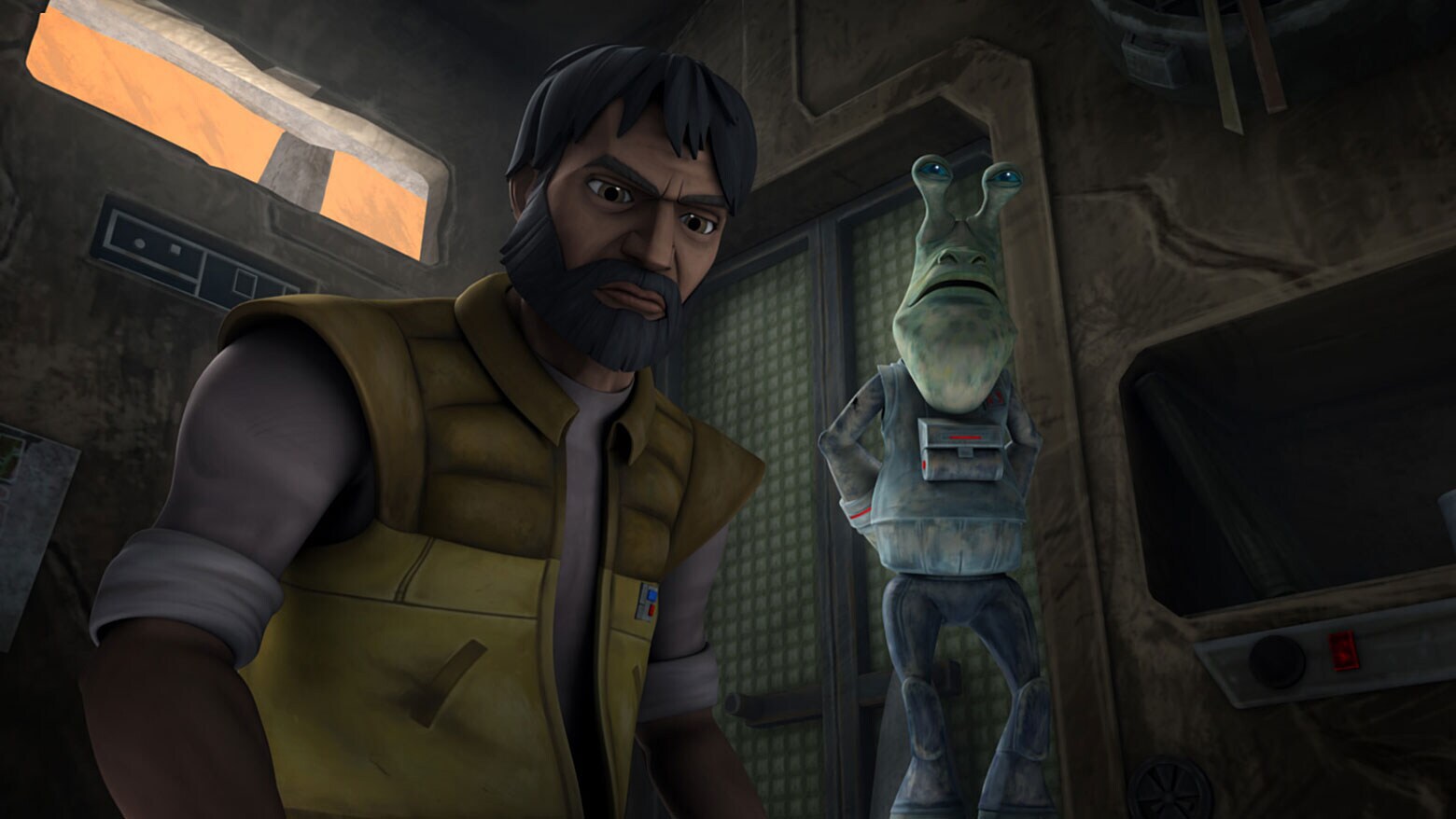 Synopsis:
In a nearly vacant town, R2-D2 and his team find a clone commando suffering from amnesia.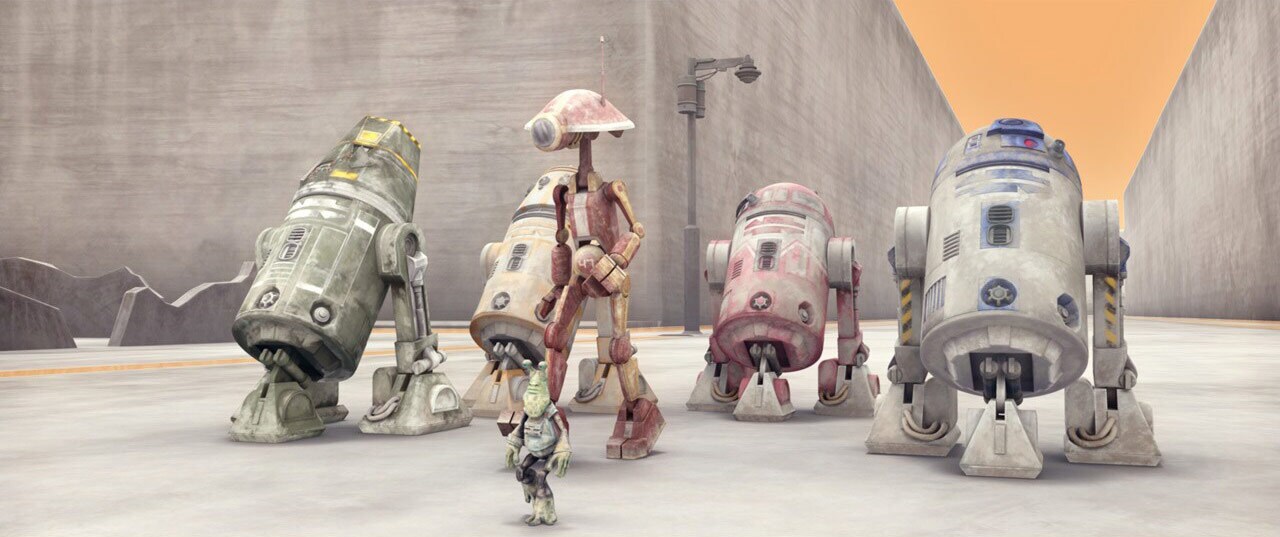 Analysis:
This place reminds Artoo of Tatooine, and his friend WAC-47 sounds an awful lot like C-3PO. That seems to make Gregor akin to Luke Skywalker in this analogous tale of a young man who longs for something more than a simple life.
Or perhaps it's more fitting to compare Gregor to Anakin Skywalker, himself a slave unaware of his potential and strength, toiling for a master who showed him little compassion.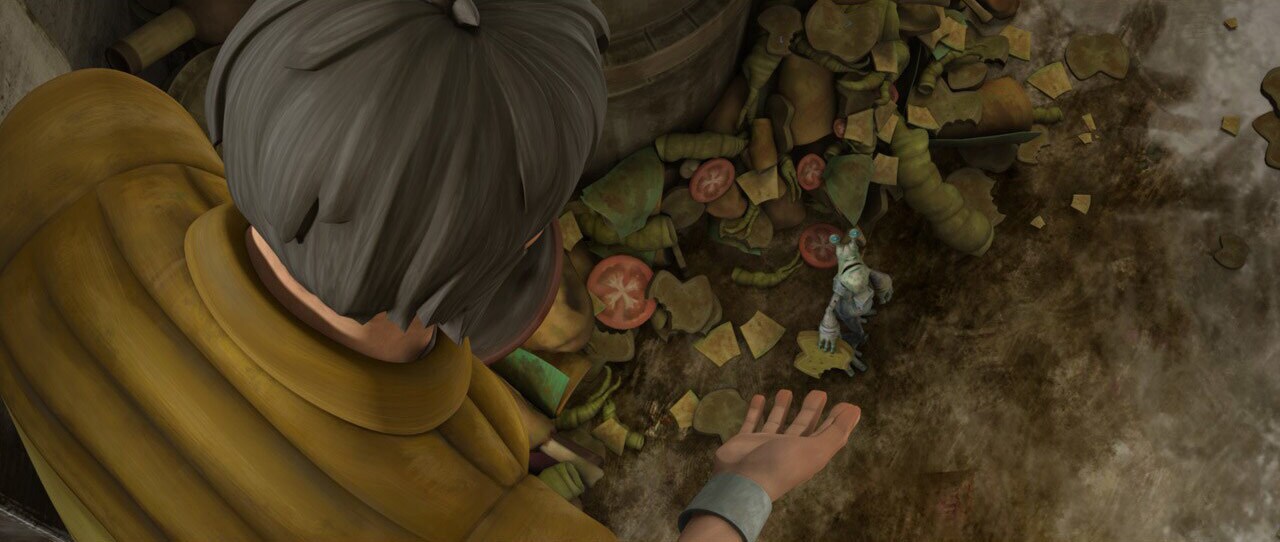 Reduced to eating garbage, Colonel Gascon is foraging in the trash when he first encounters the humble dishwasher Gregor, who has a kind heart and offers to help get him some proper grub. Gascon can be such a whiner, but when he needs to be he's downright inspiring.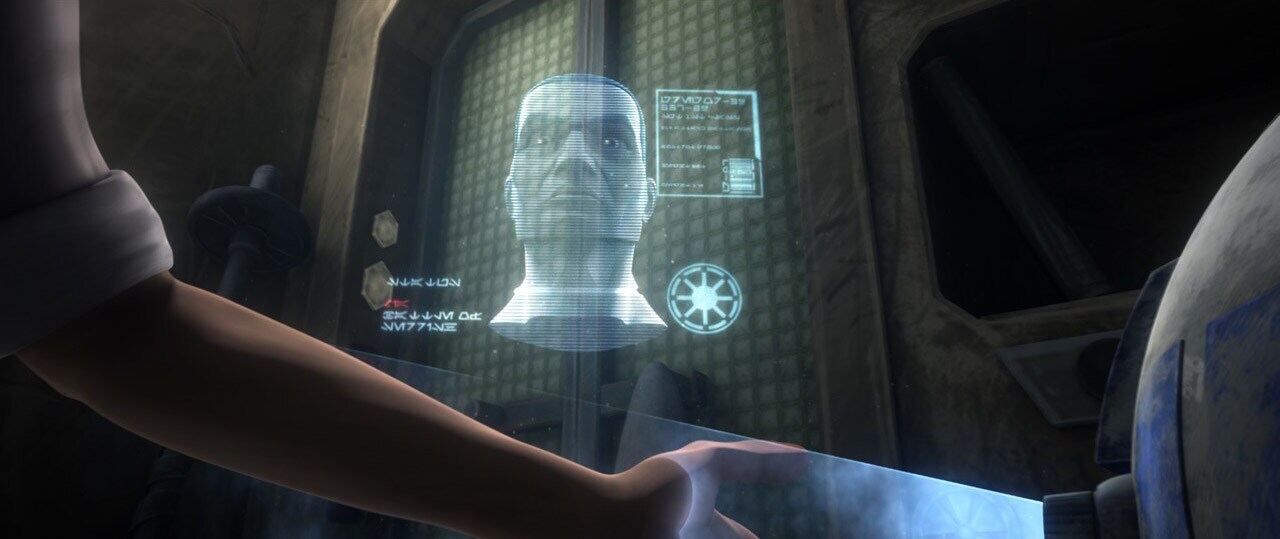 By revealing the truth of Gregor's bloodline, a proud member of the Republic's clone forces, and his past, Gascon sets him free. Thought lost in battle but simply waylaid on this dustbowl of a planet with amnesia and the unscrupulous Borkus hiding his armor away, learning who he is gives Gregor the courage to rise up and get back to his roots.
And as a free man, Gregor provides the protection Gascon needs to finally escape the void that is Abafar, with a promise to eventually find his way back to his brothers. And he will.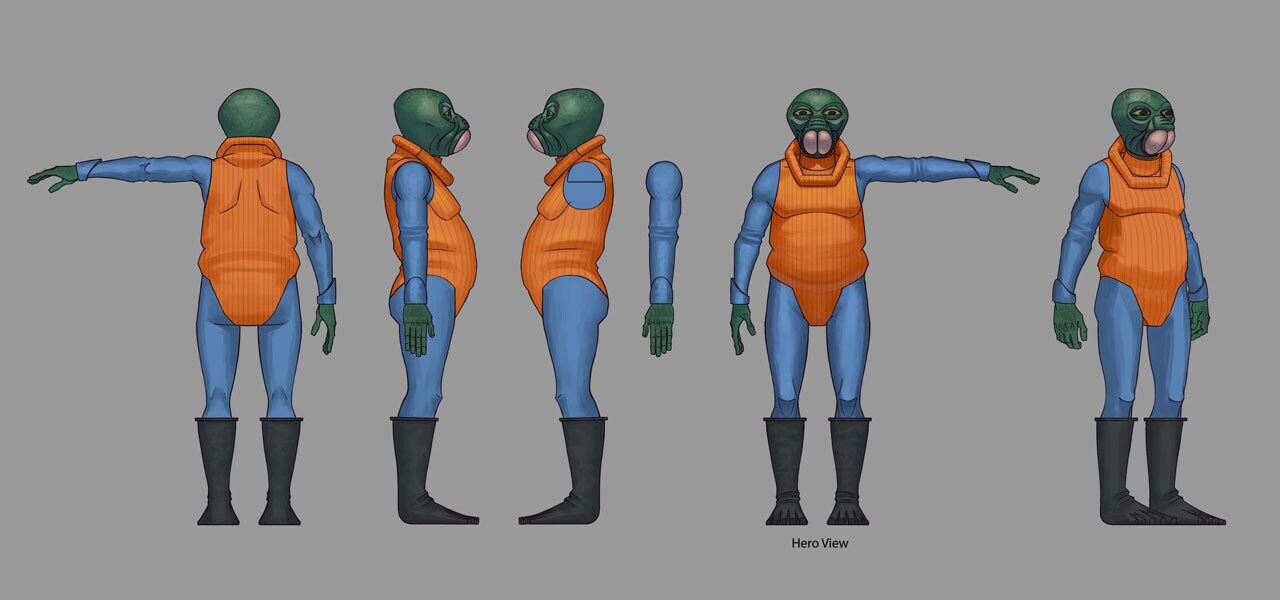 Intel:

That surly Aqualish seen on the streets of Abafar looks an awful lot like the Kenner action figure for Walrus Man from the original film.
What did you think of the episode? Tell us in the comments below and share on social with #CloneWarsRewatch!
Next up: Come back next Thursday when the gang comes to the rescue of a Republic conference in "Point of No Return."
Associate Editor Kristin Baver is a writer, host of This Week! In Star Wars, and all-around sci-fi nerd who always has just one more question in an inexhaustible list of curiosities. Sometimes she blurts out "It's a trap!" even when it's not. Want to talk more about The Clone Wars? Hop on Twitter and tell @KristinBaver what you thought about today's episode.
Site tags: #StarWarsBlog, #CloneWarsRewatch