They really were on one...this time.
To celebrate the 10th anniversary of Star Wars: The Clone Wars, and the all-new episodes coming thanks to #CloneWarsSaved, we're undertaking a full chronological rewatch of the five original seasons, The Lost Missions, and the theatrical release. We'd be honored if you would join us and share your thoughts on the award-winning series.
71: "Mercy Mission" (Season Four, Episode 5)
"Understanding is honoring the truth beneath the surface."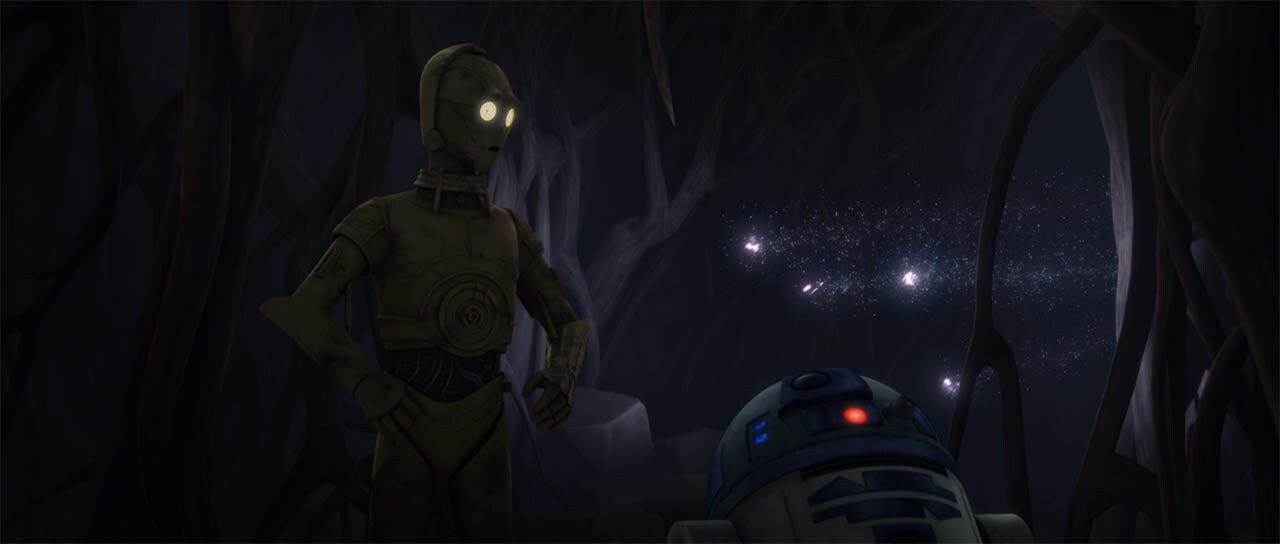 Synopsis:
After quakes have devastated the planet Aleen, a Republic relief effort arrives, including the droids R2-D2 and C-3PO, who embark on a surreal journey through Aleen's enchanted subterranean world to save the planet.
Analysis:
It's like something out of a dream, or perhaps a Shakespearean comedy.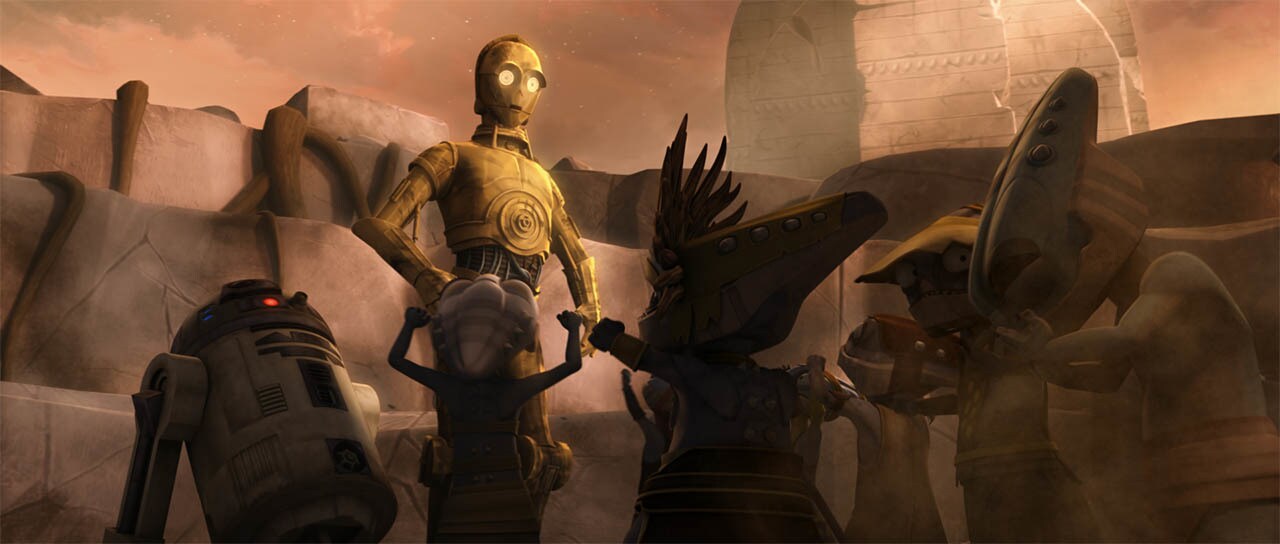 Artoo and Threepio are many things -- helpers to their organic masters, future heroes of the Rebellion -- and today they are adventurers on a diplomatic mercy mission to restore peace on a planet locked in a deadly dispute.
Their whole adventure plays out as something of a mistake, beginning with C-3PO tumbling into the void in a manner only the golden droid can with his faithful counterpart R2-D2 following after him. It seems it was the intention of the Aleenas to have the droids act as emissaries, since no peace negotiation can be had either above or below ground when both sides will surely die from exposure to the air of the other.