The Lurmen have a choice to make when Separatist forces visit their colony with a new weapon.
To celebrate the 10th anniversary of Star Wars: The Clone Wars, and the all-new episodes coming thanks to #CloneWarsSaved, we're undertaking a full chronological rewatch of the five original seasons, The Lost Missions, and the theatrical release. We'd be honored if you would join us and share your thoughts on the award-winning series.
18: "Defenders of Peace"(Season One, Episode 14)
"When surrounded by war, one must eventually choose a side."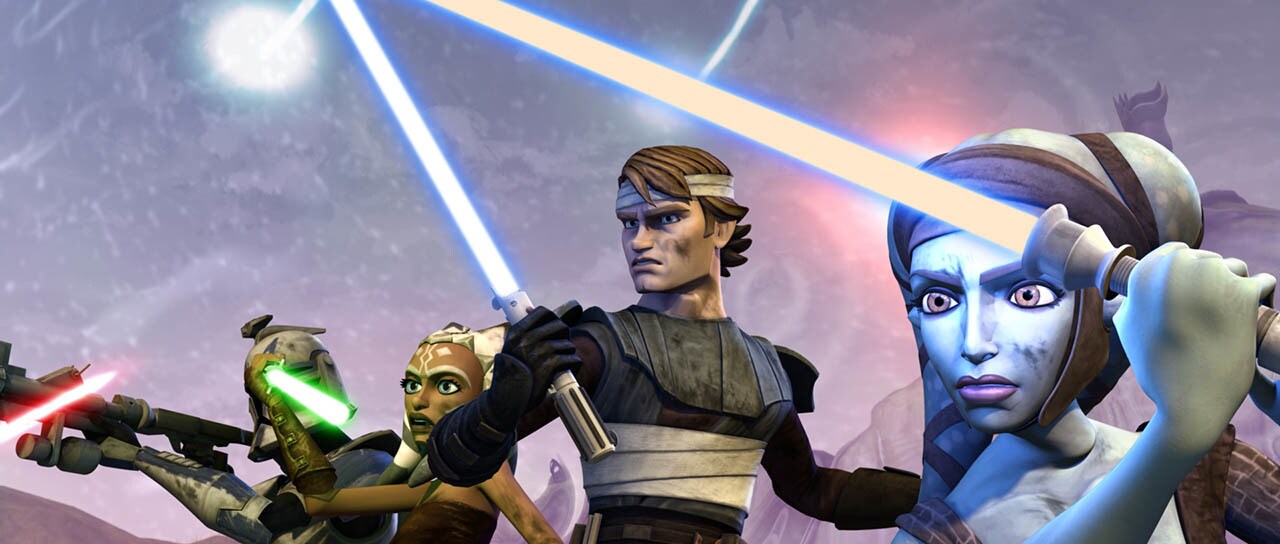 Synopsis:
Separatist General Lok Durd arrives to test a devastating weapon, and the leader of the Lurmen, Tee Watt Kaa, and his people must decide whether they will lay down to the Separatists or fight with the Jedi to defend their village.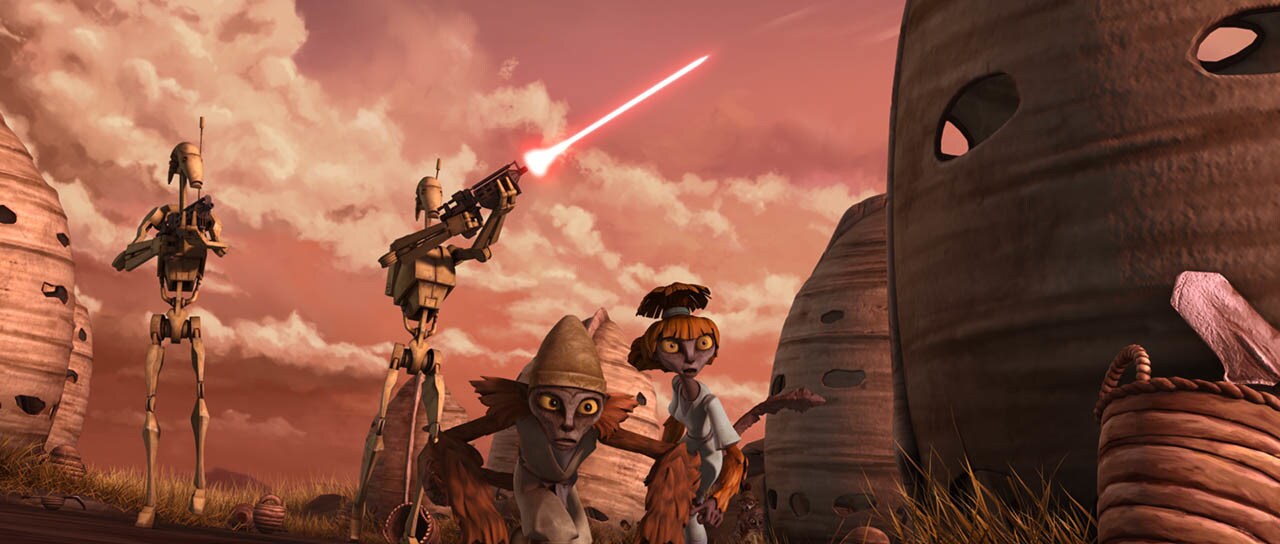 Analysis:
War is complex, with both sides in the conflict arguably convinced of their own righteousness. We've already explored those trapped in between, the innocent bystanders caught in the crossfire when war comes to their peaceful planet. But what of those whose own beliefs prevent them from even defending their homes?
Safely ensconced in neutral space, the leader of the Lurmen, Tee Watt Kaa, clings to the belief that because they have done nothing to invite trouble, both the Separatists and the Jedi should leave them in peace. However, practicing peaceful coexistence does not guarantee others will abide by those rules.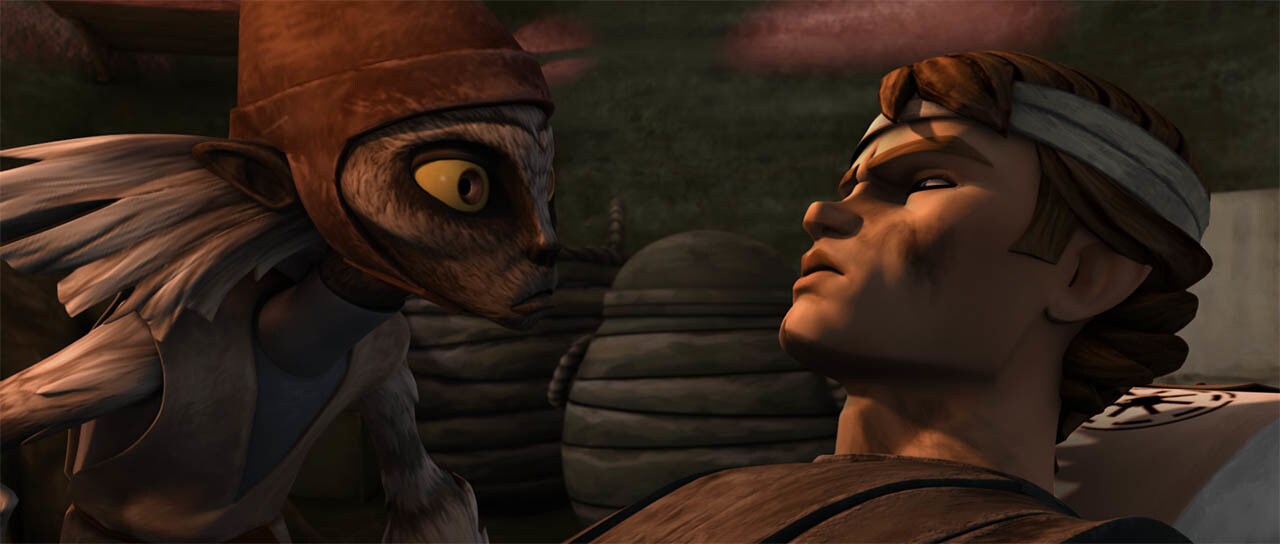 The Jedi, peacekeepers in their own right, will let the Lurmen be (although they have caused their own disruptions) even as the aliens refuse to continue sheltering their wounded soldier Anakin.