Danger lurks beneath the surface when Padmé and Jar Jar enter a mad scientist's secret laboratory.
To celebrate the 10th anniversary of Star Wars: The Clone Wars, and the all-new episodes coming thanks to #CloneWarsSaved, we're undertaking a full chronological rewatch of the five original seasons, The Lost Missions, and the theatrical release. We'd be honored if you would join us and share your thoughts on the award-winning series.
20: "Blue Shadow Virus" (Season One, Episode 17)
"Fear is a disease; hope its only cure."
Synopsis:

The Republic discovers a Separatist bio-weapon lab hidden on the planet of
Naboo
. Rather than wait for help,
Padmé
and
Jar Jar
go in to investigate.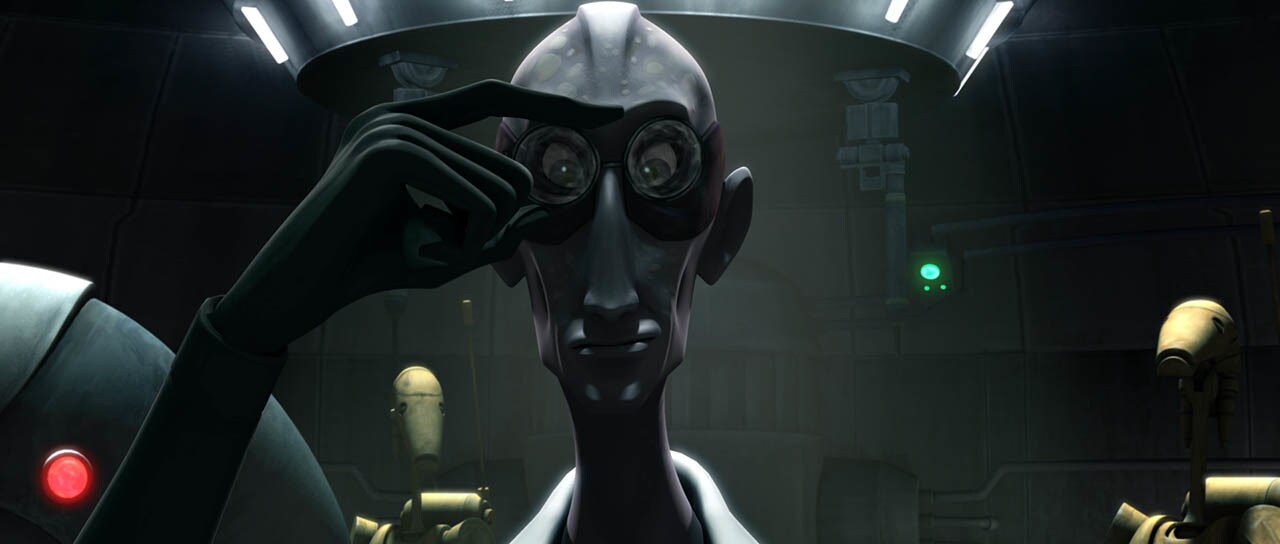 Analysis:
Just in time for Halloween, this episode leans into the mad scientist trope with Dr. Nuvo Vindi, a classic and quite possibly categorically insane Separatist collaborator who's hellbent on giving life to the eradicated blue shadow virus.
Vindi's scheme introduces an element of biological warfare into the mix of the Clone Wars battles. And although some of the water-borne virus has already spread to the water supply on Naboo near the underground laboratory, his end-game is far more disastrous -- a more potent airborne strain with the power to swiftly eliminate life on an entire planet.
The Separatists, like the Empire after it, are consumed with the idea of domination through annihilation. If you're not with them, you're seen as against them, and you must be destroyed.