Artoo is missing and once again he's carrying vital information in his memory banks.
To celebrate the 10th anniversary of Star Wars: The Clone Wars, and the all-new episodes coming thanks to #CloneWarsSaved, we're undertaking a full chronological rewatch of the five original seasons, The Lost Missions, and the theatrical release. We'd be honored if you would join us and share your thoughts on the award-winning series.
10: "Downfall of a Droid" (Season One, Episode 6)
"Trust in your friends, and they'll have reason to trust in you."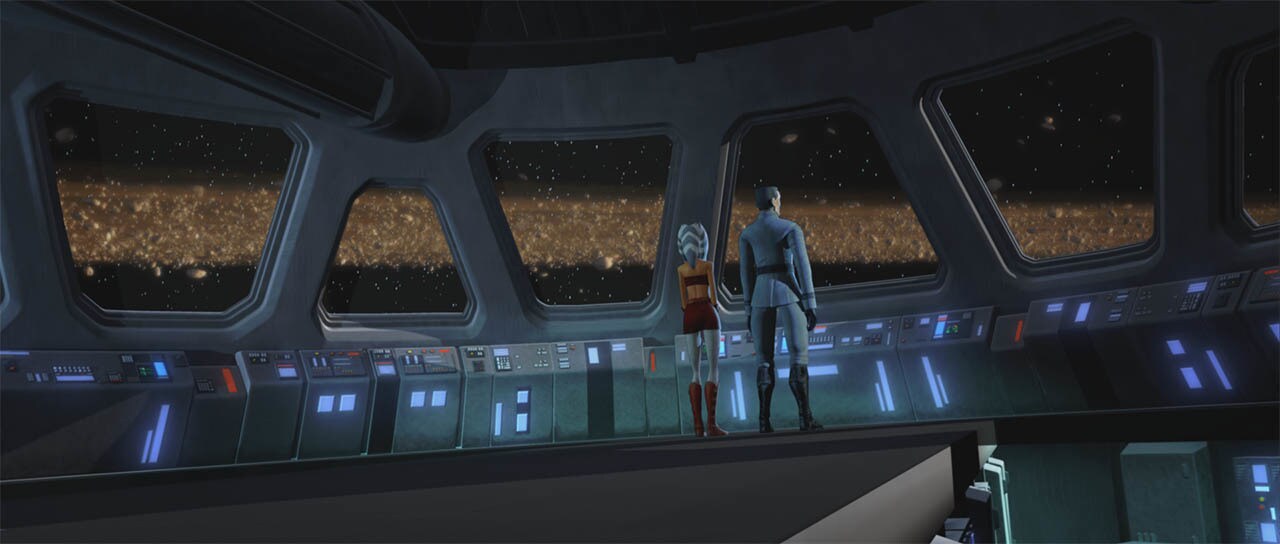 Synopsis:
R2-D2 is lost in battle, and Anakin must find his trusted astromech before the Separatists discover the Republic's military intelligence stored in his memory banks. Meanwhile, something isn't right with Artoo's replacement...
Analysis:
It's unwise to underestimate the importance of a loyal droid, the power of a single small starship, or the strength derived from having faith in one's friends.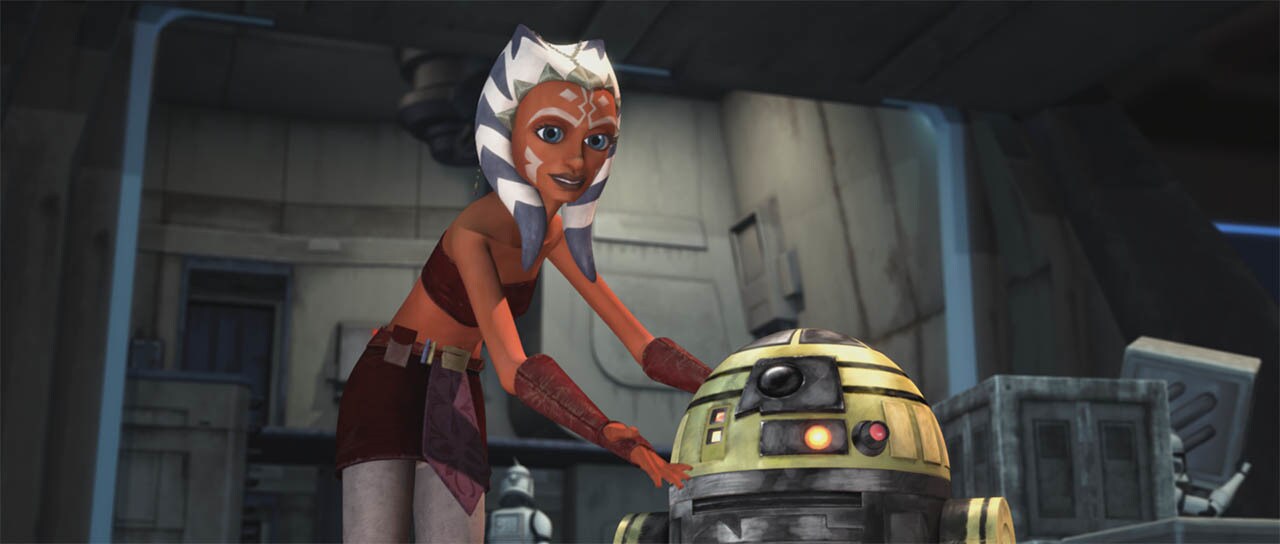 Although Anakin's penchant for forming attachments flouts the Jedi way, and in this case endangers the entire Republic fleet as he has failed to follow protocol and wipe Artoo's memory banks, it's sweet to see that the bond between man and droid goes far beyond mere military tactics.
It would be incredibly damaging for the Separatists to get ahold of R2-D2, but Anakin's response to the loss of his friend is far more driven by his emotional connection to the droid than his fear of that intel falling into enemy hands. Admitting that he's failed to clear Artoo's memory feels more like a ploy to get Obi-Wan's backing to launch an all-out search than a real admission of guilt. And Anakin's inherent distrust of R3-S6, or "Goldie" seems less intuition that something isn't right with the troublemaking astromech and more a grudge.
Despite what Ob-i-Wan has to say on the matter, R2-D2 is irreplaceable. For Anakin, rules are made to be tested and often broken, but his loyalty will not be compromised.

For his part, Artoo has the gumption to shimmy his way out of a restraining bolt and plot his own escape after the failed rescue aboard Gha Nachkt's scavenging ship. That little droid has always had a mind of his own, not dissimilar to other sentient robotic characters like L3-37, who crusades for droid rights, and the fussy C-3PO, whose responses to trouble often seem terribly human.
The humorously gaseous and deceitful Nachkt, who harbors Artoo in secret with two Jedi aboard his vessel, and his deal with General Grievous foreshadows another double-cross from the secret double-agent droid R3-S6. More on that later.
Intel:

Ahsoka has pet names for everyone she's close with, including Captain Rex or "Rexter" as she calls him here.
As the second episode produced for the series, this installment is peppered with callbacks in quotes from the original trilogy of films, striking visuals, and even a daring pursuit in an asteroid field.
What did you think of the episode? Tell us in the comments below and share on social with #CloneWarsRewatch!
Next up: Come back Thursday for a rescue mission (and a little sabotage) in "Duel of the Droids."
Associate Editor Kristin Baver is a writer and all-around sci-fi nerd who always has just one more question in an inexhaustible list of curiosities. Sometimes she blurts out "It's a trap!" even when it's not. Want to talk more about The Clone Wars? Hop on Twitter and tell @KristinBaver what you thought about today's episode.
Site tags: #StarWarsBlog, #CloneWarsRewatch