Two familiar characters and newcomer Niv Drendow
 make their debut in new Phase III concept art posters along with insights from the creative team behind the multimedia initiative.
StarWars.com is pulling back the curtain on Star Wars: The High Republic, a publishing epic set centuries before the events of Star Wars: The Phantom Menace, with insights from creators, new details, and never-before-seen concept art. In this installment, StarWars.com reveals new character designs featuring some of the villains set to terrorize the galaxy in the latest books and comics.
Everything in Star Wars: The High Republic has been leading to this moment; as the Nihil reign victorious and spread fear throughout the galaxy, it's a dark time for our Jedi heroes.
We've seen where the Phase I characters are standing when The Eye of Darkness begins, and met new heroes including Master and apprentice Mirro Lox and Amadeo Azzazzo. Today, it's time to pull back the curtain on their new foes. "For the most part, the color palette is darker and more subdued, which is also apparent in our black and gold logo," says Michael Siglain, creative director for Lucasfilm Publishing. "These are dark, dangerous times and the visuals reflect that."
With new concept art and insights from authors Tessa Gratton, Daniel José Older, and Cavan Scott, meet some of the villains sowing chaos across the stars.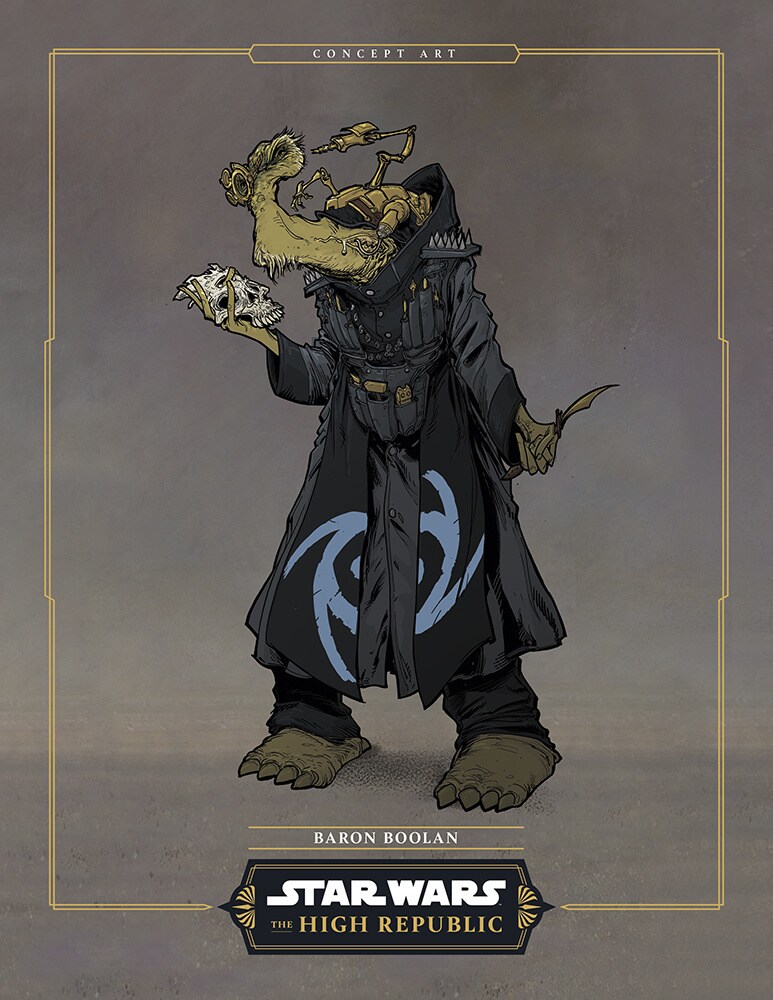 Eagle-eyed fans have already connected the Ithorian scientist Boolan to one of the youngest members of the Path of the Open Hand first seen in Scott's Path of Vengeance. The long-lived alien was just a child then, but in Phase III we'll discover him anew.
"A long time ago, Baron Boolan walked a different Path," Scott teases. "But since being discovered by Marchion Ro, [Boolan] has become the Nihil's new Minister of Advancement." What could possibly help advance the Nihil's cause? "For Advancement, read excruciatingly painful experiments that turn ordinary Force users into vicious berserkers and hunters. And that's before he started experimenting on the Nameless to make them just a little bit more terrifying." Noted.
One of a trio of ministers replacing Marchion's Tempest Runners, Boolan's powers are far-reaching across the Nihil territory. "He has secret bases throughout the Occlusion Zone filled with the results of his labors and prowled by the sinister Children of the Storm, who answer only to Marchion Ro. Or, do they?"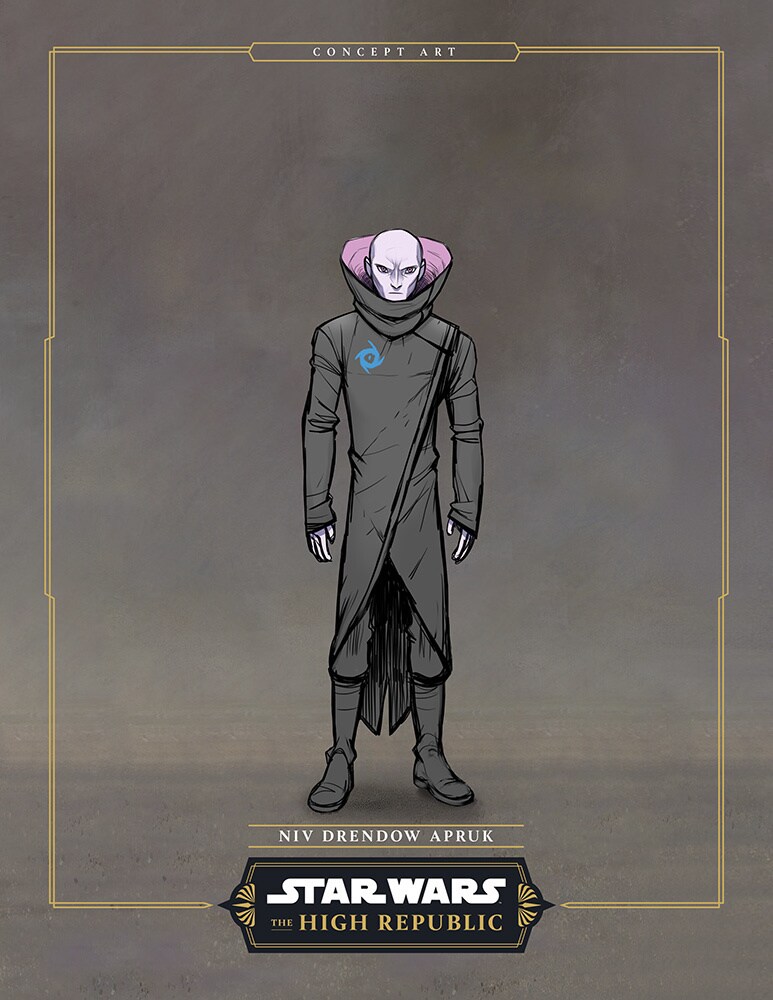 "The first thing you should know about Niv Drendow is that his last name is not Drendow, it's Apruk," says Older. "His first name is Niv Drendow, and I truly feel bad for the random fool who forgets this."
One of the younger members of the Nihil's science sector, the teenaged Niv Drendow is an all-new character for Phase III and one of Baron Boolan's sinister students, learning everything he can about the Nameless and other experimentation. "[Niv Drendow] is unfortunately a super genius in the field of demented biological research, a fact about him that Baron Boolan immediately picked up on, taking the young Niv Drendow under his creepy wing as an apprentice back on Vrant Tarnum," Older continues. "The good news is, Niv Drendow is pretty terrible at just about everything else in life. He's not street savvy. His charisma is in the negative tens. He's a mediocre tactician at best. But he's ruthless, sometimes cunning, and willing to do whatever it takes to get his experiments done, and that alone has taken him quite far."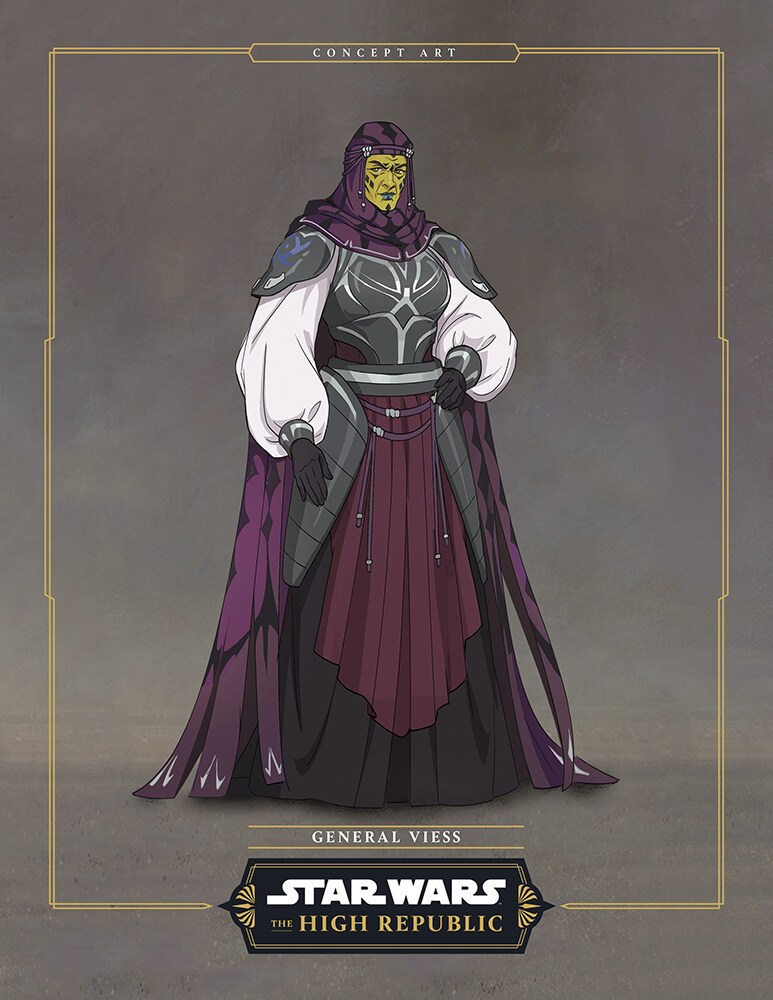 Marvel readers met General Viess in The Blade, and in Phase III you can be sure she hasn't forgotten about the trouble Porter Engle gave her in his younger days. "Viess is a ruthless mercenary who's haunted the Outer Rim for decades, and has a history of antagonizing Jedi," says Gratton. With gleaming armor that hints at her many victories over the years, Viess now serves Marchion Ro. "She didn't need to be recruited to run the Ministry of Protection — she volunteered, earning her place at Ro's side by sacrificing an entire planet to the Nihil."
Viess helps the Nihil control the Occlusion Zone, keeping the hapless denizens and Jedi trapped behind the Stormwall in check by "distributing violence in the form of scav droids and invading armies," Gratton adds. "Surrounding herself with opulence and brutality, Viess is perfectly suited to this kind of work — and worse, she enjoys it."
Visit Lucasfilm's official hub for all things Star Wars: The High Republic at StarWars.com/TheHighRepublic.