Exclusively on StarWars.com, the creators of the upcoming publishing initiative reveal an unorthodox Jedi Master and more new characters.
In an exclusive series, StarWars.com is pulling back the curtain on Star Wars: The High Republic, a publishing epic set about 200 years before the events of Star Wars: The Phantom Menace, with insights from creators, new details, and never-before-seen concept art. Arriving January 2021, the story will be explored through multiple voices and span adult and young adult novels, children's books, and comics from a variety of publishers. In this installment, StarWars.com gets a first look at some of the starring Jedi Knights and Masters, as well as a powerful High Republic family. 
Obi-Wan Kenobi and Yoda, two of the greatest Jedi, lived their lives with a quiet reserve. They taught patience. They respected the opinions of others. They were understanding and thoughtful.
Not all Jedi were like Obi-Wan and Yoda.
Star Wars: The High Republic, Lucasfilm's multi-platform, cross-publisher epic launching in January 2021, will introduce the world to Sskeer: a tough Jedi Master that doesn't quite fit the mold. As such, he sounds very, very fun.
"Sskeer plays a major role in the Marvel Comics ongoing and is an absolute joy to write," says Cavan Scott, one of the writers behind The High Republic. "He's a gruff, opinionated Trandoshan who has been around the block more times than he cares to remember. Loyal, but brutally honest, you can always be sure Sskeer will tell you exactly what's on his mind…or so Avar Kriss and his fellow Jedi think. That's all about to change. This is a Jedi Master with a secret that is tearing him apart." Still, The High Republic is set at a time when the Jedi are at their peak. And none exemplify that more than Avar Kriss.
Revealed in the last installment of "Inside Star Wars: The High Republic," Kriss is the best of the best. "She's a wise and compassionate Jedi Master who plays a major role in the Great Disaster that opens the story," says Lucasfilm Publishing creative director Michael Siglain. He also offers StarWars.com one more interesting bit of lore that's surely in the Jedi Archives: "The answer to the question, who is the 'Hero of Hetzal', which we'd teased? It's Avar Kriss. But the answer to why is she the "Hero of Hetzal" can be found in Light of the Jedi this January." Beyond the noble Jedi, however, there are other power players in the galaxy.
As mentioned in May by Siglain, the San Tekkas are a force during the High Republic era.
"Once just a family of hard-scrabble hyperspace prospectors seeking valuable routes in the outer reaches of the galaxy," Charles Soule, one of Scott's co-creators on The High Republic, explains to StarWars.com, "the San Tekka clan has become a dynasty, at the forefront of technologies and techniques that let Chancellor Lina Soh's great galactic Republic continue to expand safely to new areas. Overseen by scions Marlon and Vellis San Tekka, the clan operates in close conjunction with the Republic, and becomes crucial to its response to the Great Disaster. But the San Tekkas have a secret...their rise did not come without cost." Sounds like Sskeer and the San Tekkas have something in common: events from the past that they want to keep hidden.
Look for StarWars.com's official page for all things Star Wars: The High Republic to launch in August, and check out never-before-seen concept art of Sskeer and Jedi Knight Avar Kriss in mission attire below.
Sskeer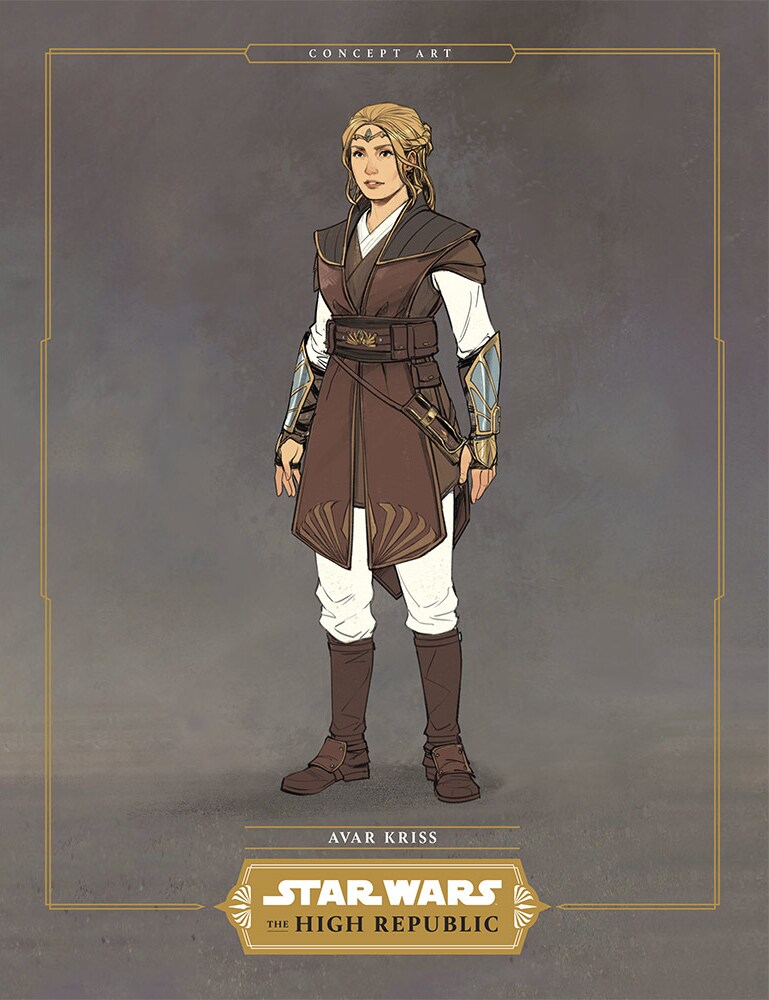 Avar Kriss
Mission attire includes protective gear, holster for lightsaber, and wrist-guards with a removable comlink.
For more on Star Wars: The High Republic, check out StarWars.com's previous in-depth coverage:

Dan Brooks is Lucasfilm's senior content strategist of online, the editor of StarWars.com, and a writer. He loves 
Star Wars
, ELO, and the New York Rangers, Jets, and Yankees. Follow him on Twitter 
@dan_brooks
 where he rants about all these things.
Site tags: #StarWarsBlog, #ThisWeekinStarWars, #TheHighRepublic