The prison was built to hold Jedi. Can an elite squad break their way in — and back out?
To celebrate the 10th anniversary of Star Wars: The Clone Wars, and the all-new episodes coming thanks to #CloneWarsSaved, we're undertaking a full chronological rewatch of the five original seasons, The Lost Missions, and the theatrical release. We'd be honored if you would join us and share your thoughts on the award-winning series.
62: "The Citadel" (Season Three, Episode 18)
"Adaptation is the key to survival."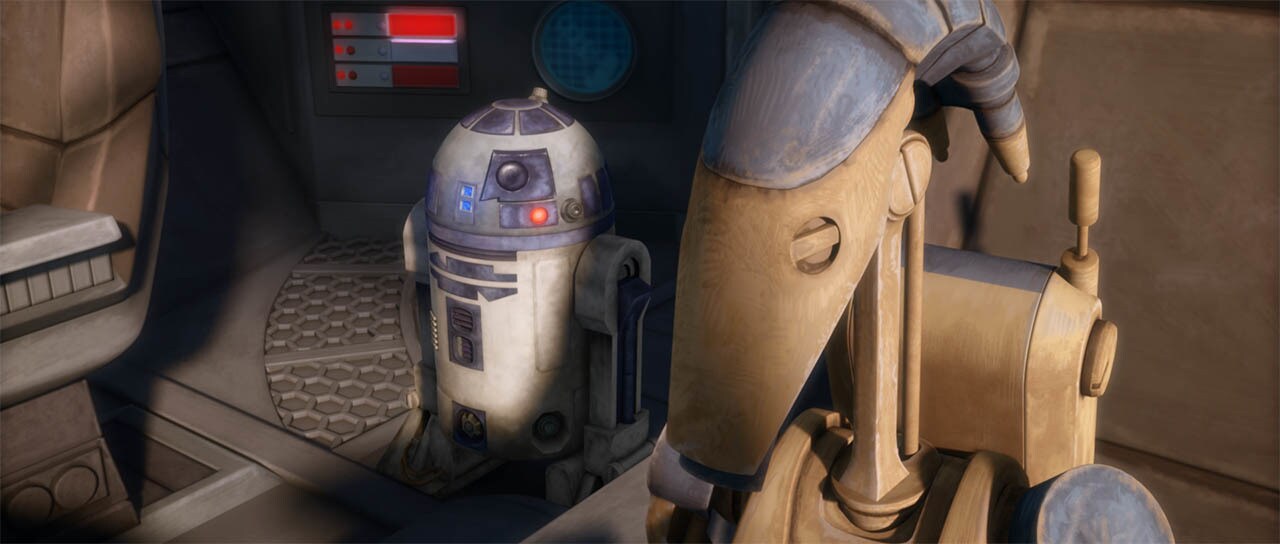 Synopsis:
With help from R2-D2 and a squad of captured battle droids, a team of Jedi and clone troopers led by Obi-Wan Kenobi and Anakin Skywalker attempt to free a captive Jedi general, Even Piell, from an impenetrable Separatist prison.
Analysis:
One might think Ahsoka is as reckless as her master, but in this case the Padawan's preoccupation with joining the mission after being told she was being left behind is less about carelessness and more about owning her personal agency.
She's always been outspoken, and Anakin can be quite protective, especially over those he feels a personal attachment toward. But it's not Anakin's job to protect Ahsoka -- he's here to teach her. And as Ahsoka puts it, it's not for Anakin to decide when and how she should put her life in danger.