The kidnapping plot thickens and it's up to Anakin Skywalker to save the day.
To celebrate the final season of Star Wars: The Clone Wars on Disney+, we're undertaking a full chronological rewatch of the five original seasons, The Lost Missions, and the theatrical release. We'd be honored if you would join us for the weekly #CloneWarsRewatch -- you can watch this week's episode on Disney+ now -- and share your thoughts on the award-winning series.
84: "Crisis on Naboo" (Season Four, Episode 18)
"Trust is the greatest of gifts, but it must be earned."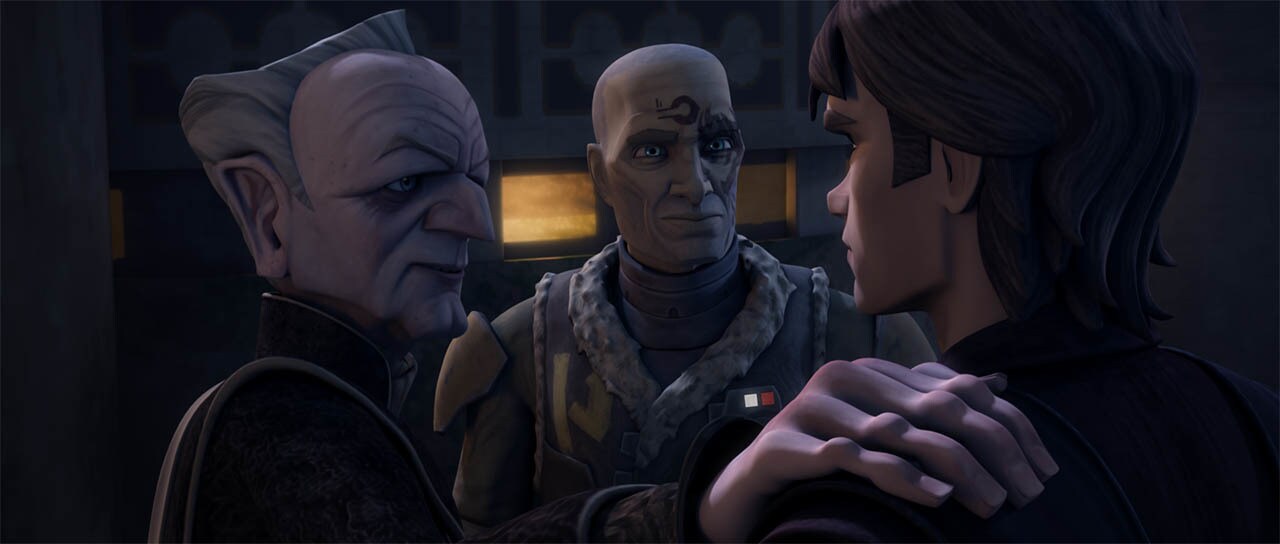 Synopsis:
The Chancellor travels to Naboo to preside over a public ceremony, guarded by Jedi Knights. Dooku and his bounty hunters -- including an undercover Obi-Wan Kenobi -- launch their kidnapping plot.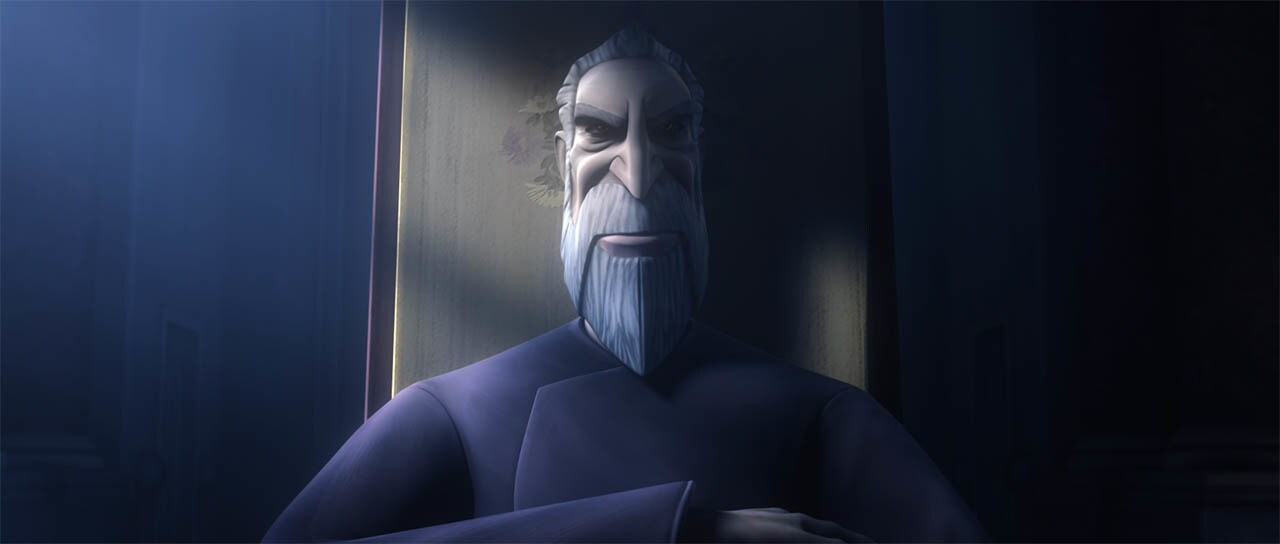 Analysis:
It turns out, Count Dooku's plot has a plan B and a plan C, layers to be peeled back to reveal his final confrontation with Anakin Skywalker in the banquet hall.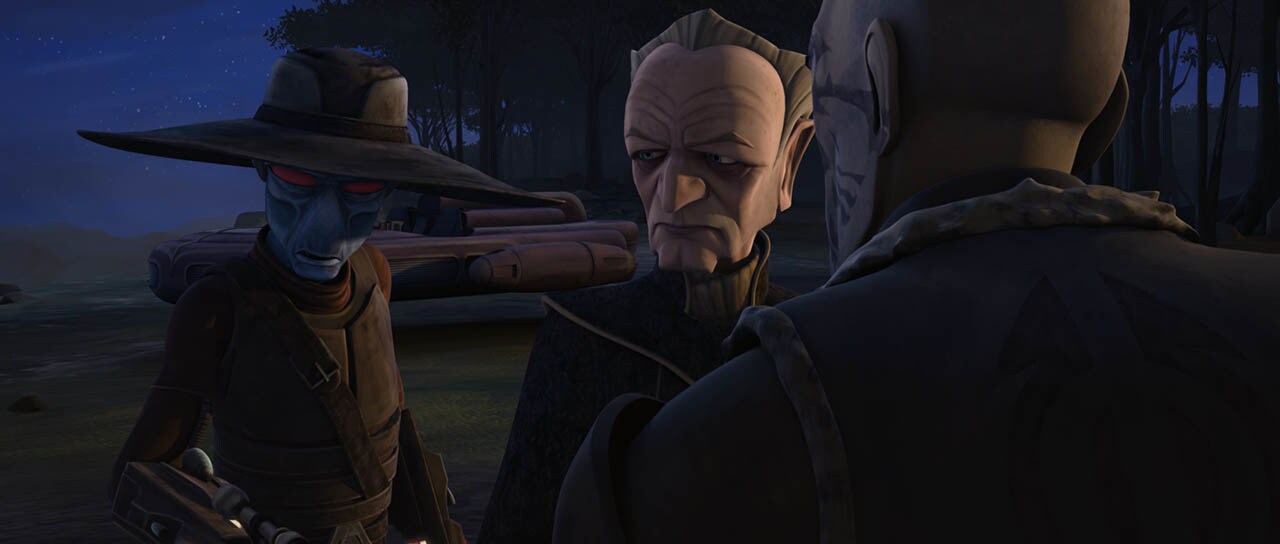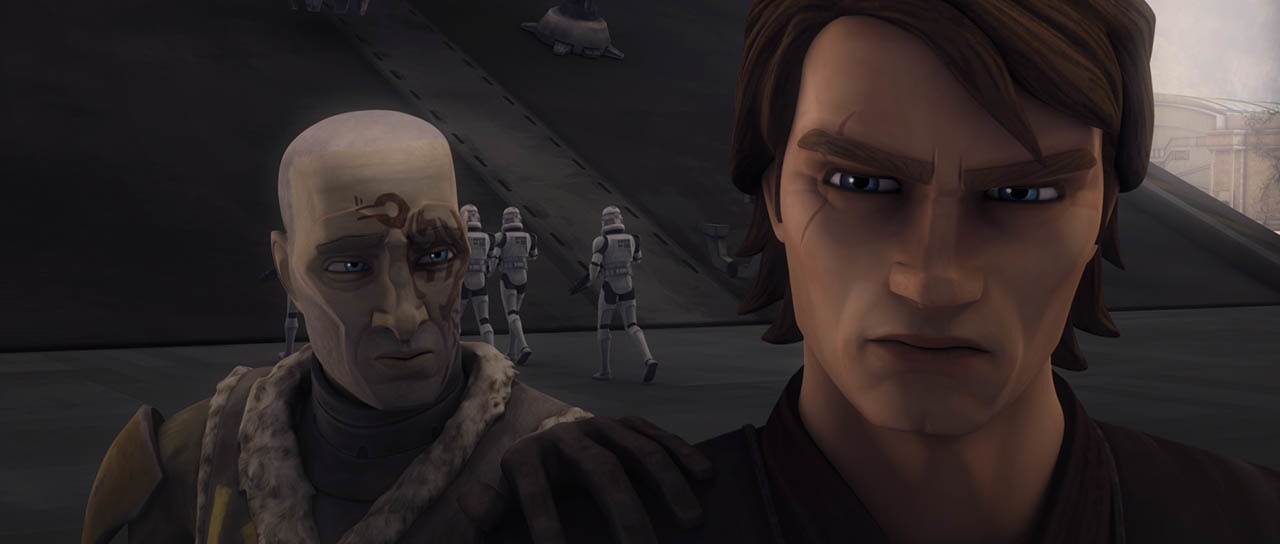 Like an expert chess player, the former Jedi knows how to read his opponents and anticipate every move, including having the motley crew of bounty hunters infiltrated by a Jedi.
The individual Jedi's ability to save Chancellor Palpatine's life twice in the same day and the deception of the Jedi Council by the Separatists highlights both their greatest strength and their greatest weakness.
Defenders of the Republic, the former peacekeepers are skilled warriors and strategists, cunning soldiers on the battlefield as well as in more unique scenarios, like counteracting  the political assassination plot.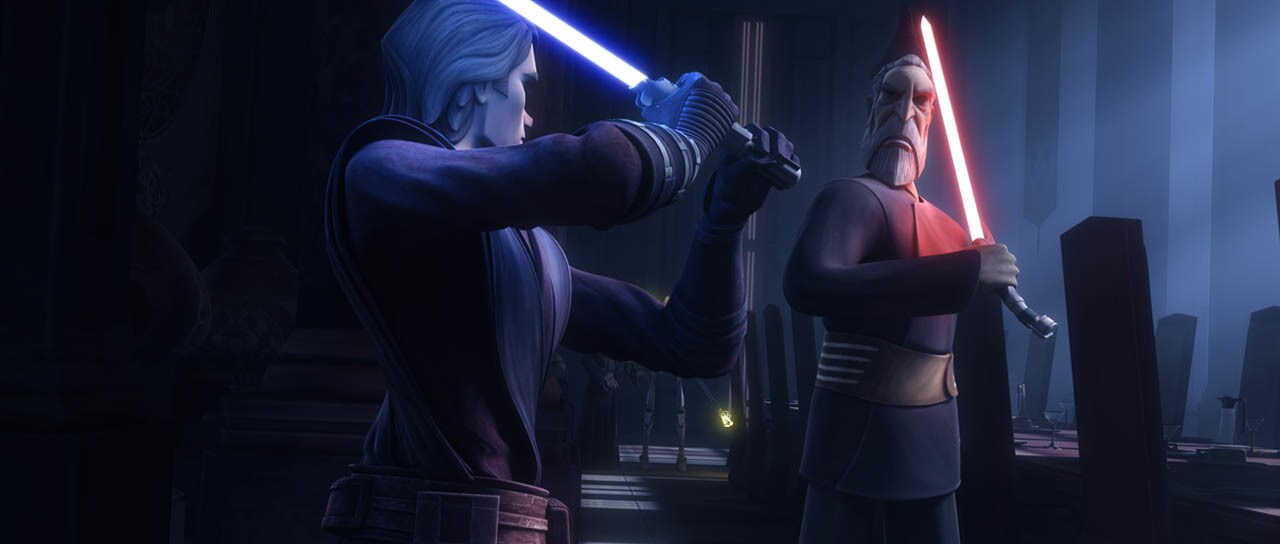 But they didn't foresee the way Dooku would manipulate the situation, a slight of hand that allowed the Jedi's attentions to be diverted away from the real kidnapping taking place. Or his next move, to strike when their guard was down, the security detail satisfied that the plot had been foiled.
Intel:

The holographic map of Theed in this episode was made possible by a detailed architectural and landscape model of the city created for Star Wars: The Phantom Menace.
What did you think of the episode? Tell us in the comments below and share on social with #CloneWarsRewatch!
Next up: Come back next Thursday when Count Dooku turns his attentions toward another old foe in "Massacre."
Associate Editor Kristin Baver is a writer, host of This Week! In Star Wars, and all-around sci-fi nerd who always has just one more question in an inexhaustible list of curiosities. Sometimes she blurts out "It's a trap!" even when it's not. Want to talk more about The Clone Wars? Hop on Twitter and tell @KristinBaver what you thought about today's episode.
Site tags: #StarWarsBlog, #CloneWarsRewatch