Din Djarin's journey continues.
Calling all bounty hunters and master assassins. The Book of Boba Fett, a new Original Series, is now streaming on Disney+. Armor up and join StarWars.com every week as we list our highlights from each episode. 
Spoiler warning: This article discusses plot details from The Book of Boba Fett "Chapter 5: Return of the Mandalorian."

It's not easy to start over again, even for Din Djarin.
The Book of Boba Fett throws audiences a surprise curveball with "Chapter 5: Return of the Mandalorian," an episode devoted to Din Djarin following the events of The Mandalorian Season 2. We find him looking to pick up the pieces of everything lost during his quest to deliver Grogu to the Jedi, but he comes to learn that might not be possible. Aside from just how exciting it is to see Mando again, the Bryce Dallas Howard-directed episode delights with unexpected turns and appearances (including a certain Star Wars ship from the past), challenging our hero but ultimately rewarding him for taking new paths. Here are five highlights.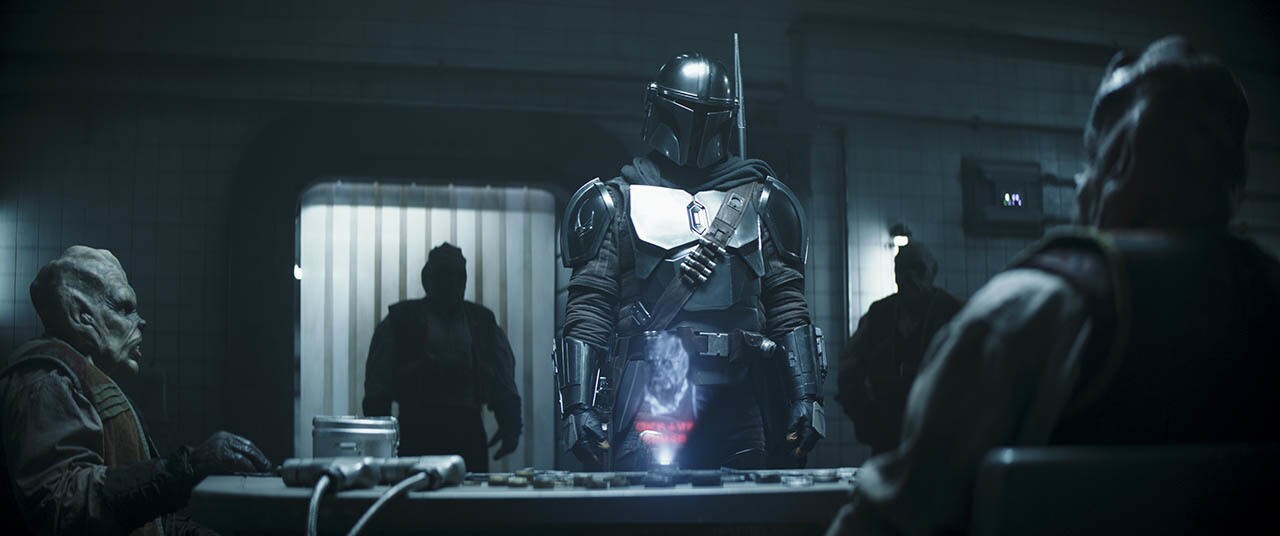 1. "I can take you in warm, or I can take you in cold."
Mando's back to work, and this opening sequence reminds us that he's still dangerous. But he's yet to master the Darksaber and pays the price, injuring himself severely. It's a grounding moment and a clever subversion of the very first scene in The Mandalorian -- the capture of a bounty that ended much differently -- while showing that his journey is far from over.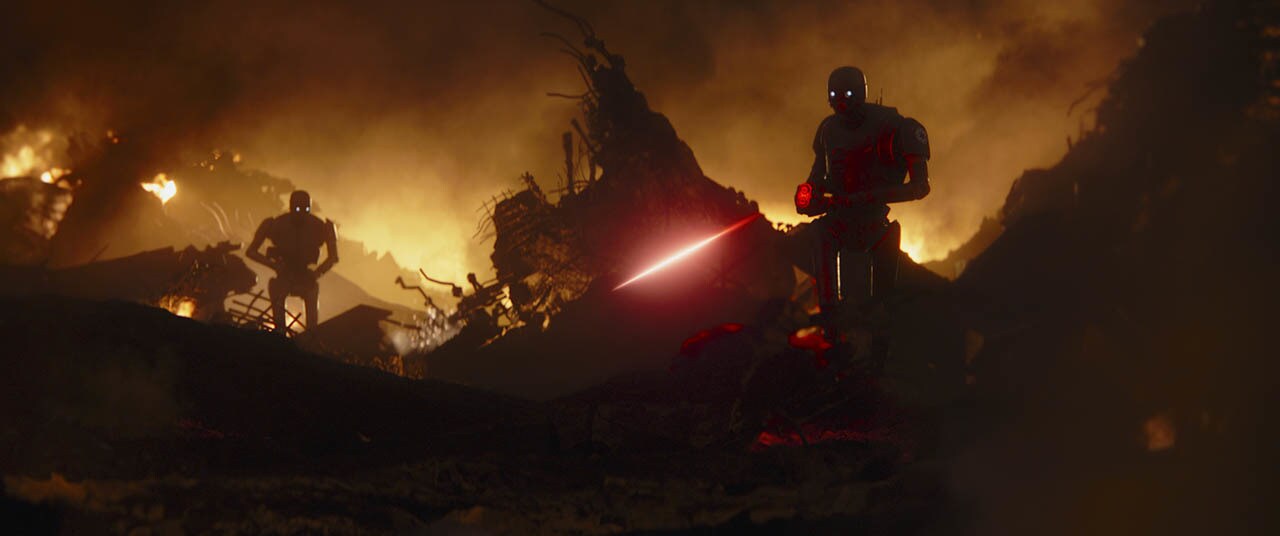 2. The end of Mandalore.
The images of a sea of TIE bombers raining death and destruction down upon Mandalore, as Imperial security droids stalk a fiery landscape, are completely haunting. Though this scene is brief, it's unforgettable, making clear the tragedy that each Mandalorian carries as they struggle to survive.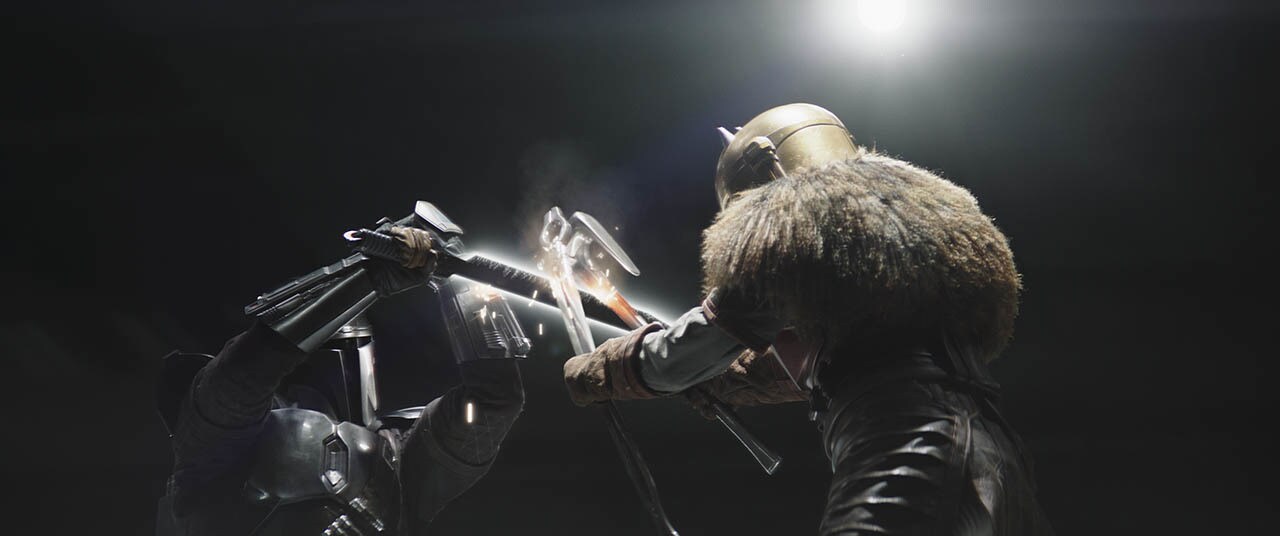 3. Training with the Darksaber.
Finally back with his covert, Mando spars with the Armorer and struggles to wield his new weapon. "You are fighting against the blade," she says, as the Darksaber seems to get heavier with each strike. Even for a warrior like Din Djarin, there's still much to learn.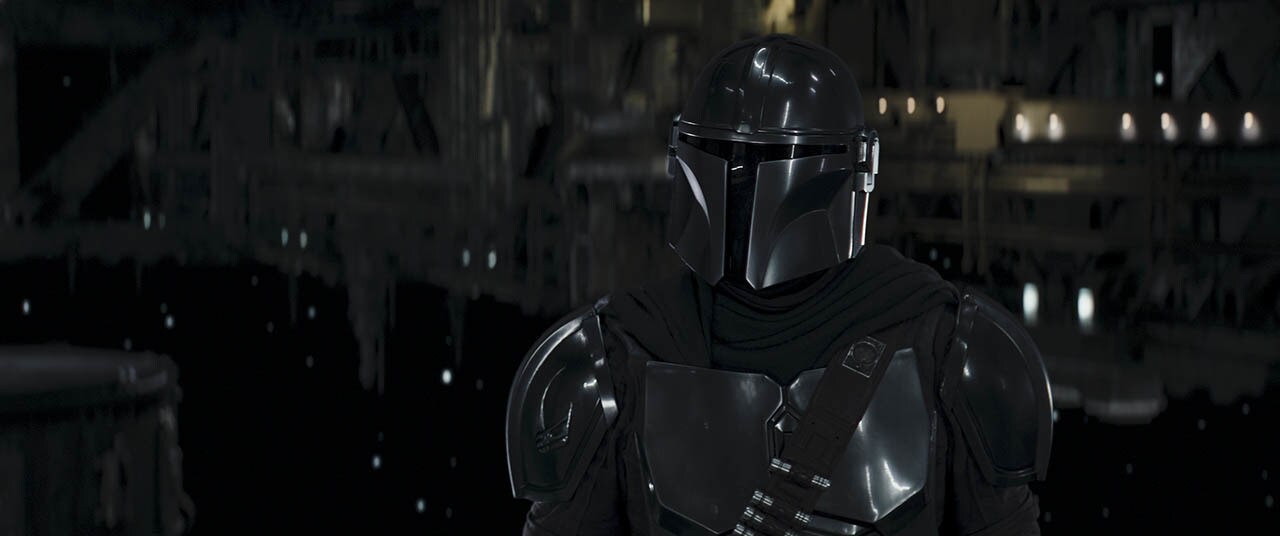 4. Mandalorian no more.
Forced to reveal that he once removed his helmet, thus breaking the Mandalorian code, Din Djarin must leave what's left of his people. He suffers a consequence for a selfless act, and you can't help but feel for Mando -- who's without a family once again.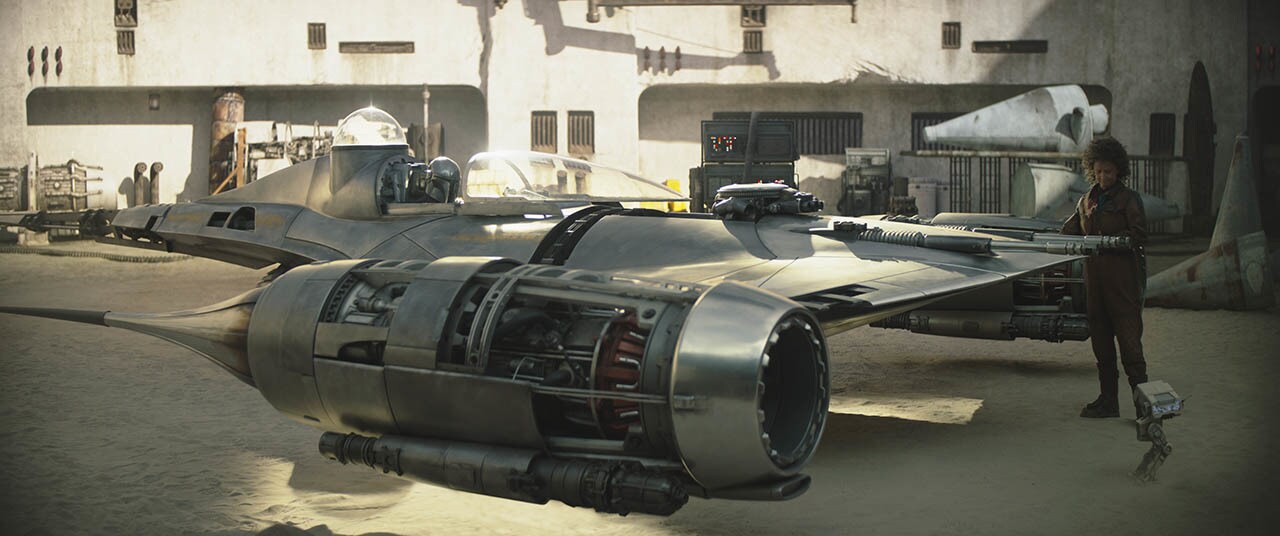 5. Rise of Mando's N-1 starfighter.
Mando might've been nonplussed when Peli Motto pulled back a dust cover to reveal a Naboo N-1 starfighter, but anyone who loves Star Wars: The Phantom Menace was probably smiling ear to ear. Yep, Peli offers up this classic prequel-era ship as a replacement for the Razor Crest, and though Mando initially bristles he soon comes to see its value. In truly wonderful storytelling from director Bryce Dallas Howard, Mando and Peli slowly restore the N-1 -- and its shimmering gray façade, with a few remnants of the original yellow, looks fantastic -- before taking her up to the skies for a test run. A joy to watch, the extended sequence celebrates creativity, new beginnings, and quite frankly, Star Wars itself; and it's memorably punctuated when Mando really opens the N-1 up. Now THIS is podracing.