War comes to Tatooine.
Calling all bounty hunters and master assassins. The Book of Boba Fett, a new Original Series, is now streaming on Disney+. Armor up and join StarWars.com every week as we list our highlights from each episode. 
Spoiler warning: This article discusses plot details from The Book of Boba Fett "Chapter 7: In the Name of Honor."

It's time to clean up Tatooine once and for all.
The final chapter in the first season of The Book of Boba Fett, "In the Name of Honor," finds the titular ex-bounty hunter out of time and out of allies as the dreaded Pyke Syndicate declares war. Directed by Robert Rodriguez, the action-filled episode sees Fett fighting less for power, and more for the future of Tatooine -- the culmination of his transformation from hired gun to protector. Here are five highlights.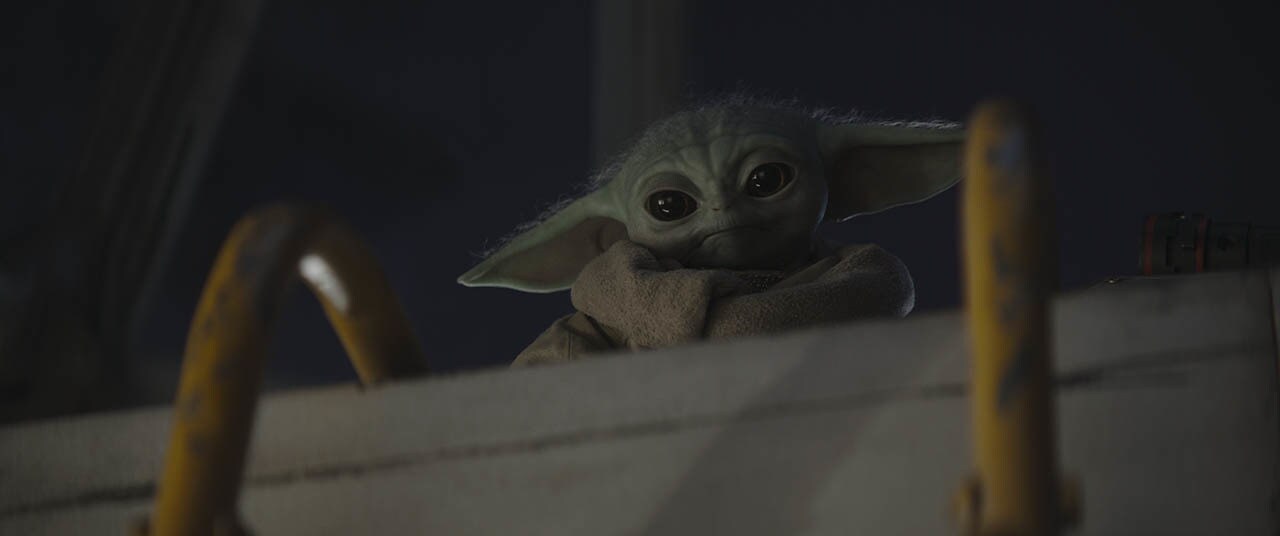 1. Grogu returns.
In the episode's first surprise, our little green friend arrives at Peli Motto's shop in Luke Skywalker's X-wing (piloted by Artoo, of course). Wearing the beskar chainmail shirt gifted to him by Din Djarin, it's clear that he's chosen to return to Mando. But the ramifications of Grogu's decision remain to be seen.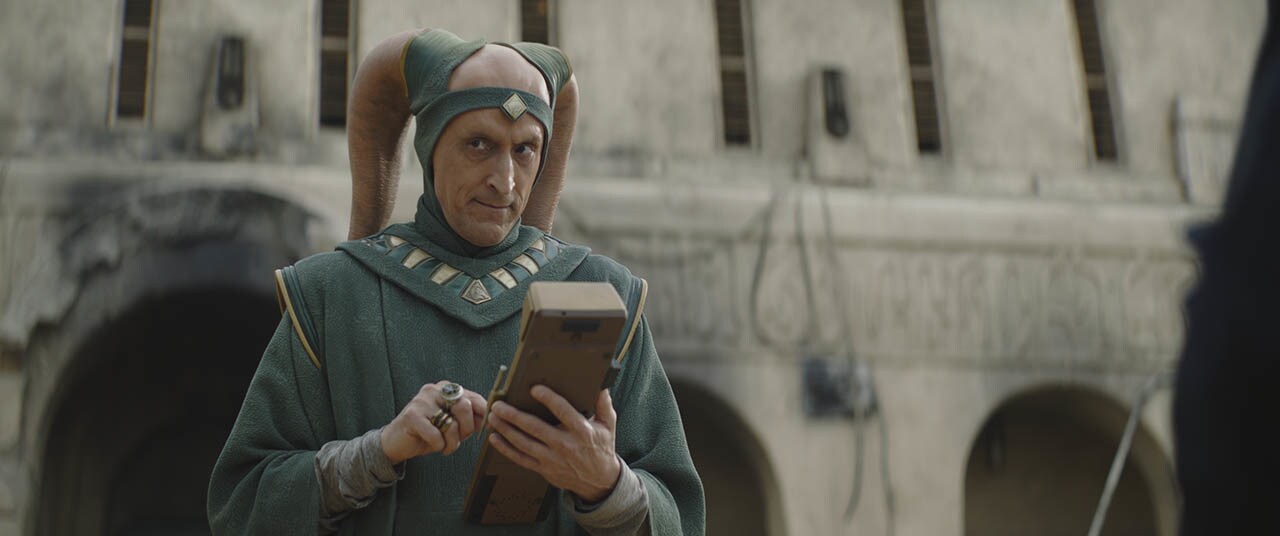 2. Boba's offer.
In a standout comedic moment, the majordomo relays Fett's non-offer of surrender to the Pykes -- slowly realizing that he's actually delivering something of a threat to the armed goons before him. David Pasquesi's cowardly-yet-pompous Twi'lek has been a joy to watch for the entire series, and especially here as his penchant for self-preservation backfires in the worst way.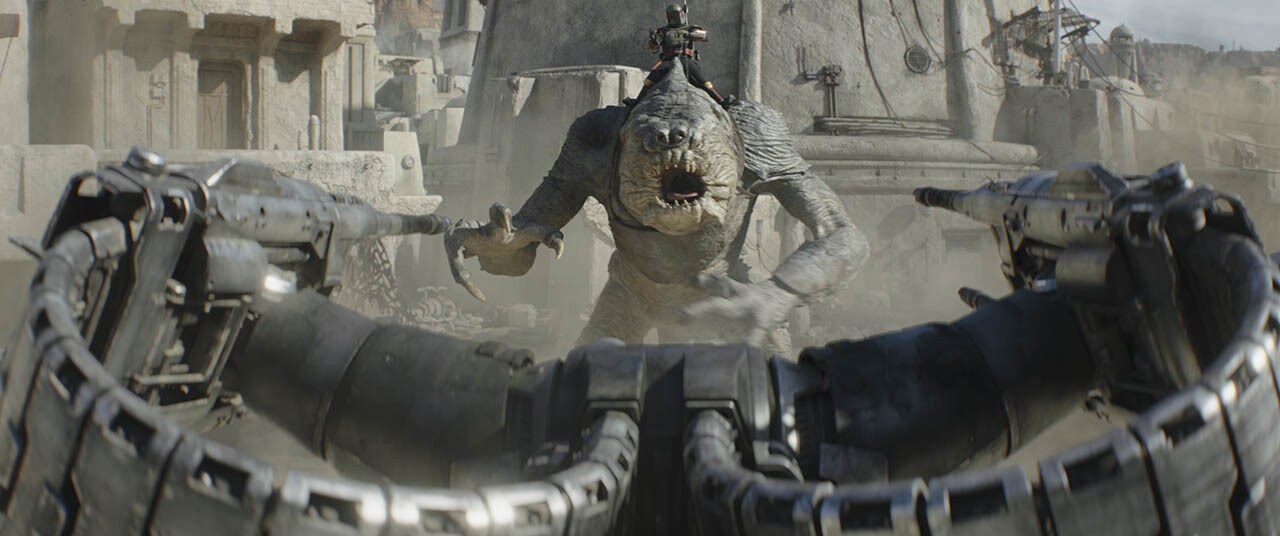 3. A new duo.
Boba said he'd ride his rancor, and he delivers on that promise in grand, droid-smashing fashion.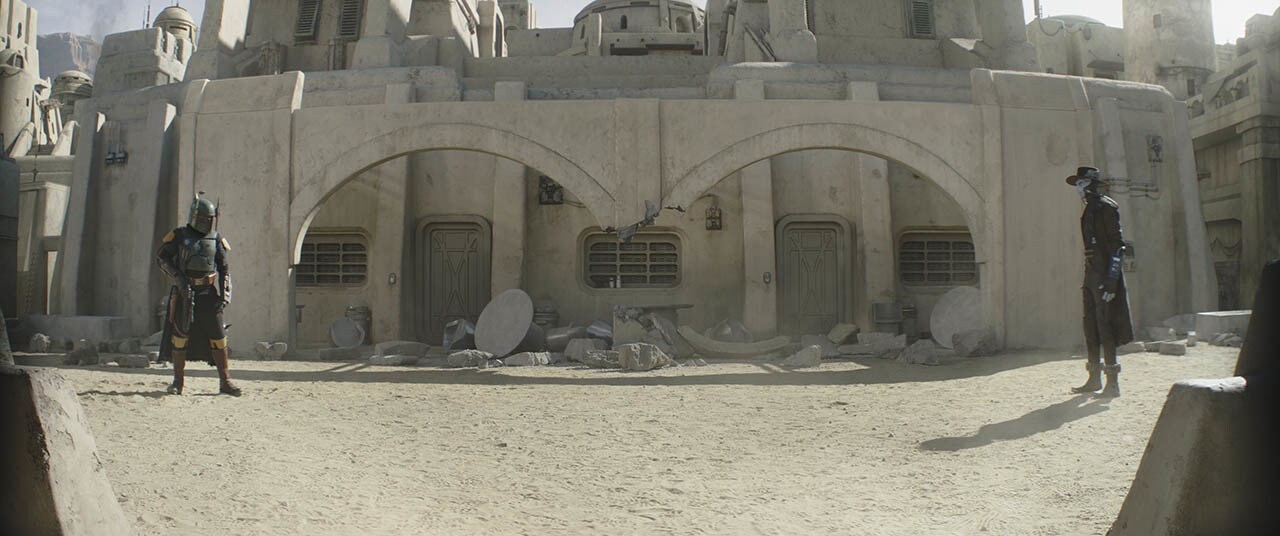 4. There's gonna be a showdown.
Fett and Cad Bane finally face each other, two grizzled gunslingers destined to collide and end things the way their kind do. It's the payoff of seeds sown in Star Wars: The Clone Wars, and a showdown to remember.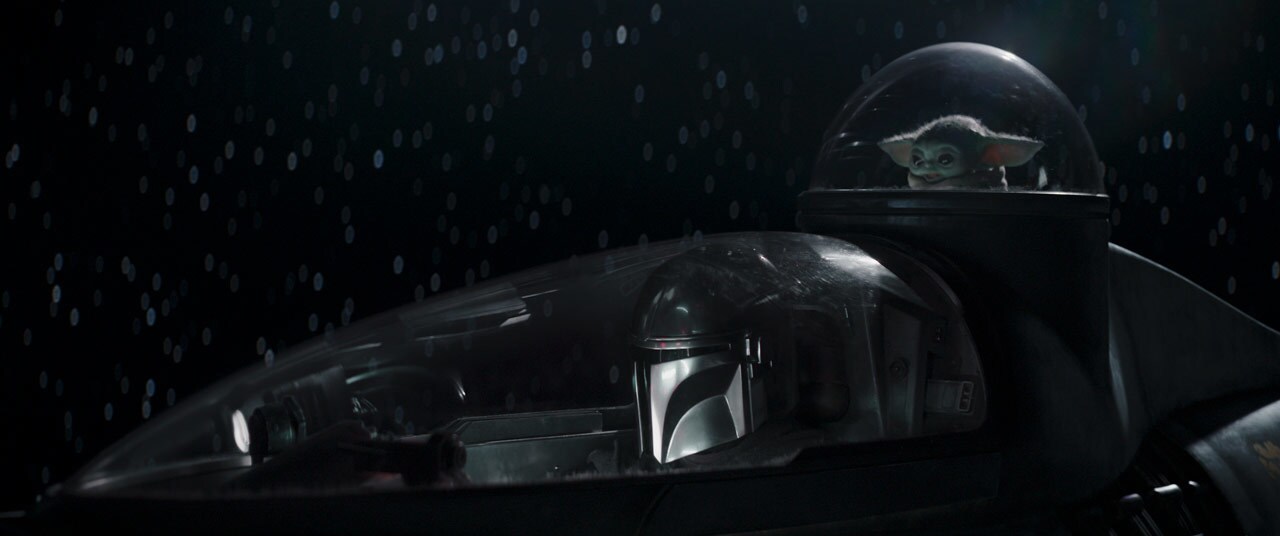 5. "All right. But this is the last time."
The clan of two is reunited, and it feels so good.