Boba Fett reclaims his ship and forges a new identity.
Calling all bounty hunters and master assassins. The Book of Boba Fett, a new Original Series, is now streaming on Disney+. Armor up and join StarWars.com every week as we list our highlights from each episode. 
Spoiler warning: This article discusses plot details from The Book of Boba Fett "Chapter 4: The Gathering Storm"

Boba Fett is not a man to forget when he's been crossed. In the fourth chapter in The Book of Boba Fett, we find the former bounty hunter wandering the sands of Tatooine waiting for the perfect moment to strike. He will stop at nothing to get back at the helm of his ship, reclaim his armor, and settle an old score or two. But he's far from alone. This week's flashback sequence gave us a better understanding of Boba and Fennec's partnership, the modifications that saved her life after she was left for dead, and saw them meeting with Krrsantan and the various families who prospered under Jabba's rule, to take on the Pyke Syndicate in "The Gathering Storm." Here are five highlights from the latest episode.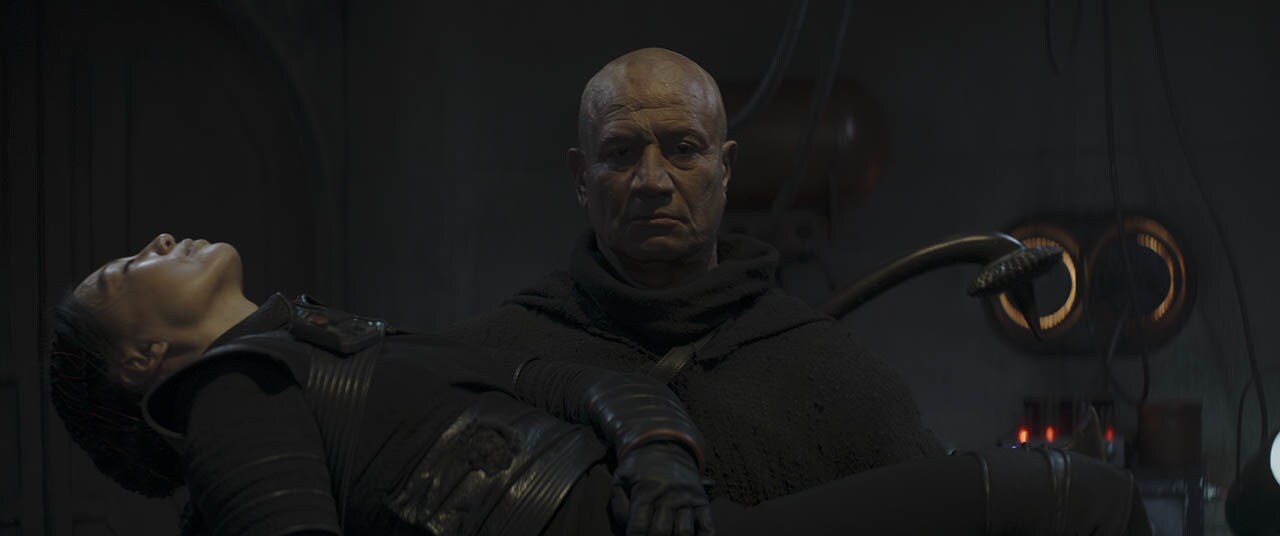 1. Fennec Shand's transformation.
Although it isn't always essential to know how a character survived a near-fatal blow, we've been curious about Fennec Shand's mechanical innards ever since she revealed her cybernetic extensions in The Mandalorian. The seedy parlor where she gets those modifications unearths a new corner of Tatooine's culture.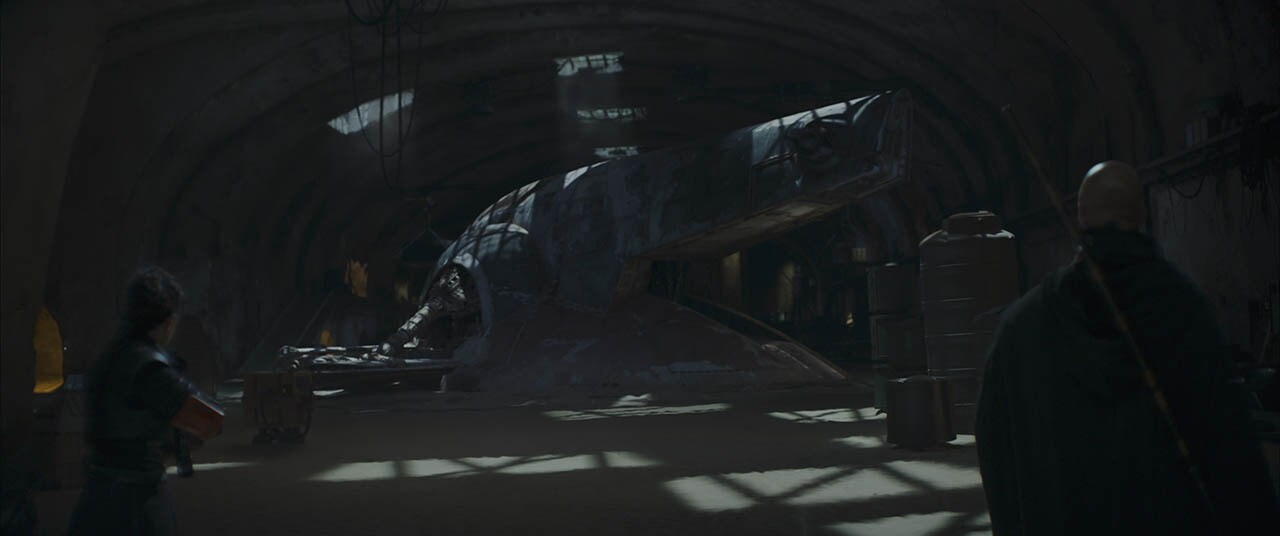 2. Sneak attack.
Fennec and Boba are a formidable pair, as evidenced by their cunning infiltration of Jabba's Palace through the scullery. They take down the droids, including a poor LEP model who would rather power down than be taken alive, to get to the hangar where the ship that was once owned by Fett's father still sits. Getting the Firespray flying and the gate open is no easy feat, but when they do…it's worth every second just to see Boba's starship fly again.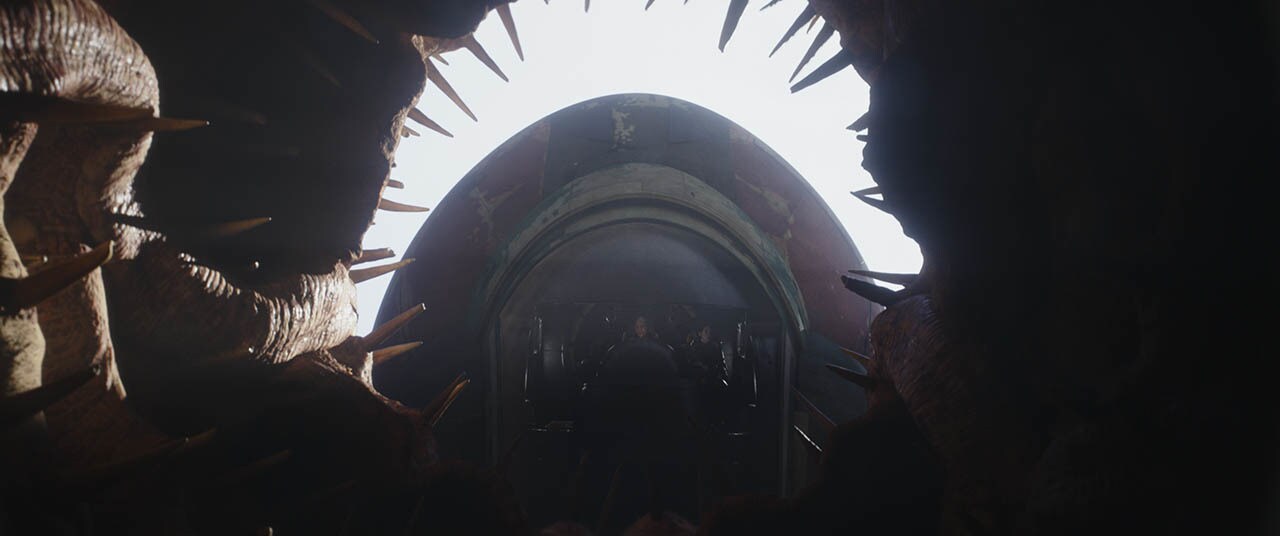 3. The Sarlacc vs. a seismic charge.
Nothing says, "It was a mistake trying to eat me and then trying to take my ship down, too" like releasing a seismic charge into the hungry maw of the Sarlacc Pit. By the looks of it, the creature didn't live to regret its second run-in with Boba Fett.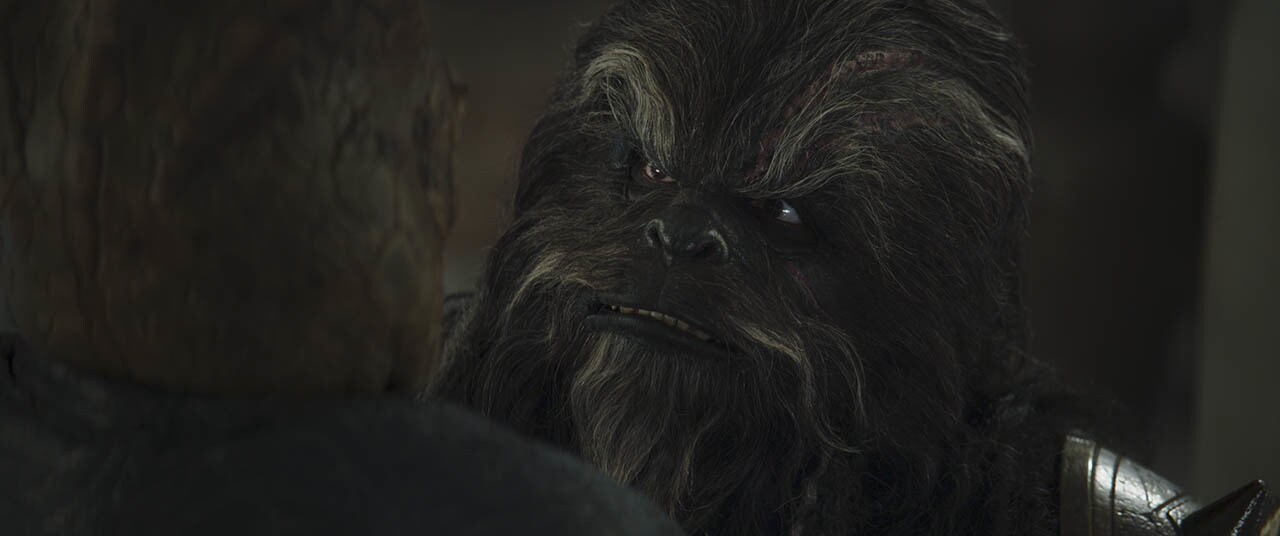 4. Krrsantan's return.
When we last saw him, jogging off into the desert a free Wookiee, we expected it might be our last run-in with Krrsantan. Lucky for us, he's back…which, it turns out, is very unlucky for a certain Trandoshan card shark at Garsa Fwip's fine establishment.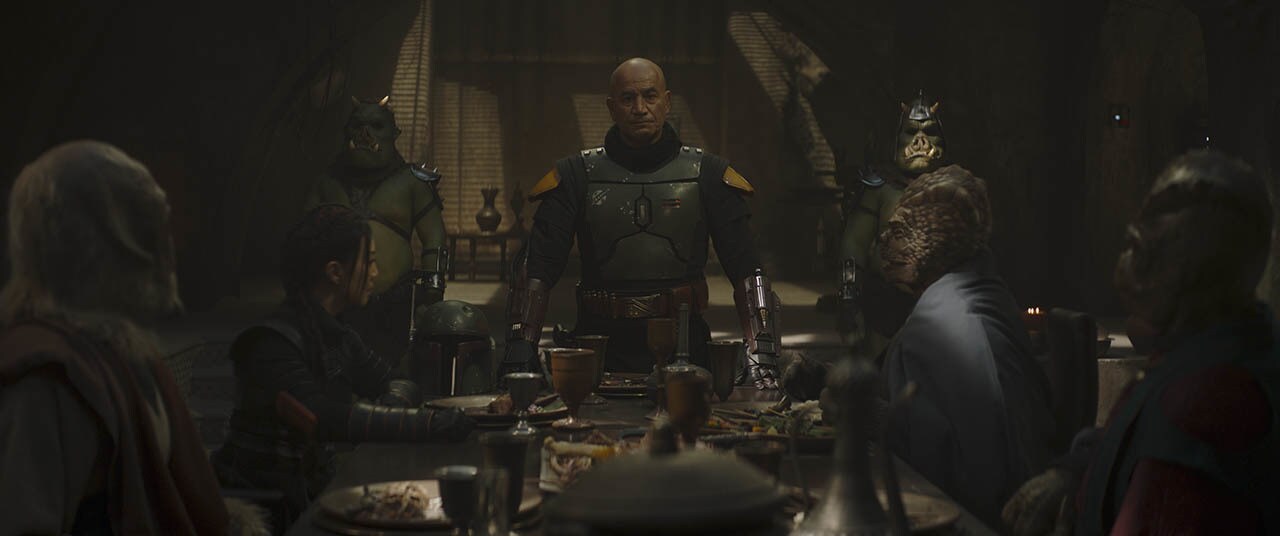 5. An awkward dinner.

After a contentious gathering of crime families, Boba and Fennec consider preparing for war. Where will he raise up an army willing to fight with and for him?