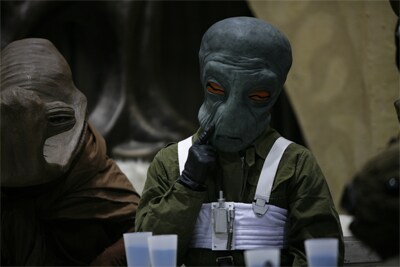 There are always so many great things happening at Star Wars Celebration events that it's hard to keep track! Don't worry, we've got you covered. Read on for highlights, photos and more!
---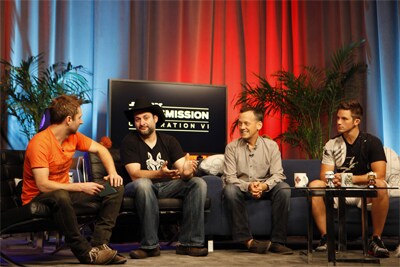 In the second episode of Star Wars Transmission: Celebration VI, Chris Hardwick and team report from Day 2 in Orlando. Plus: Droid Builders, the As You Wish Project, Jedi training, and an exclusive talk with Dave Filoni, Matt Lanter and Dee Bradley Baker about the new season of Star Wars: The Clone Wars. Watch it exclusively on StarWars.com!
---
Step into the action with the Star Wars Flickr!
---
The lovely Ashley Eckstein, voice of Ahsoka Tano on Star Wars: The Clone Wars, has been creating a series of video diaries for the Star Wars Blog. Watch all of her videos from day two now and stay tuned for more every day of the show.
---
And just in case you missed it, here are some highlights from the blog:

Stay tuned to the
Star Wars
Blog for more updates direct from Star Wars Celebration VI in Orlando, FL!