Explore Ahsoka Tano's journey so far with these tales from animation and live-action, as chosen by StarWars.com's Kristin Baver.
Ahsoka Tano is about to take the spotlight in Ahsoka, the new Disney+ series. While Ahsoka will be a great jumping-on point for all fans, the titular hero also has a rich history that you can explore (or revisit) right now.
Watch or rewatch these 10 episodes — from Star Wars: Tales of the Jedi, Star Wars: The Clone Wars, Star Wars Rebels, and The Mandalorian — and then ignite your lightsabers and get ready for the two-episode premiere of Ahsoka on August 23.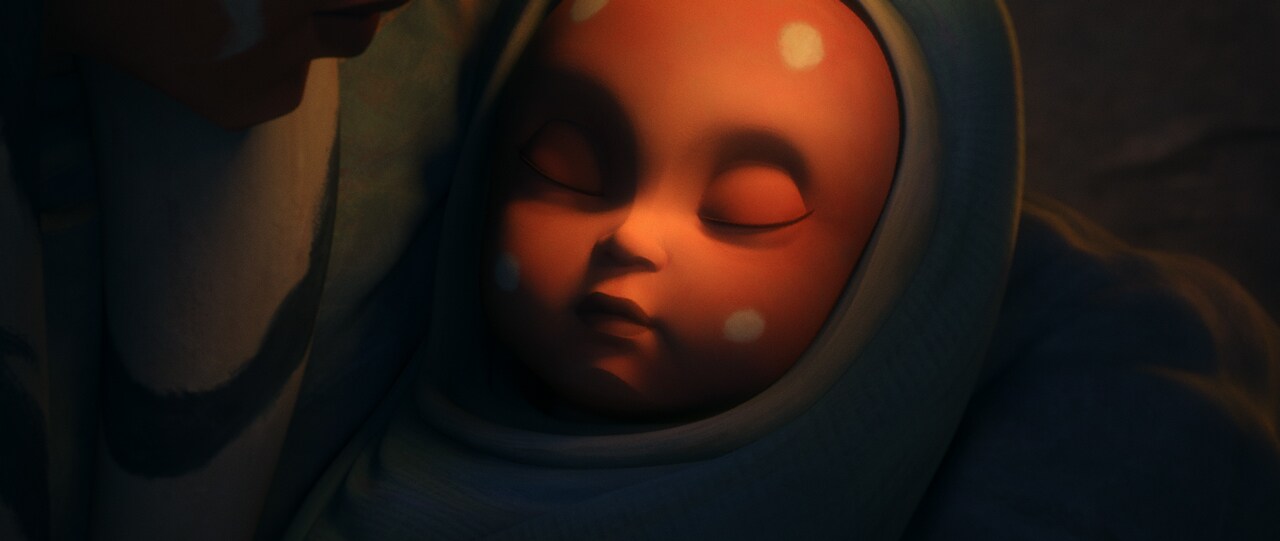 1. "Life and Death" (Star Wars: Tales of the Jedi)
Two words: Baby Ahsoka. The first entry on our watch list begins at the beginning of young Ahsoka's life in the animated anthology series. And although she is tiny, she is already fierce, as we discover when a toothy raxshir shows up while little 'soka is on the hunt with her mom.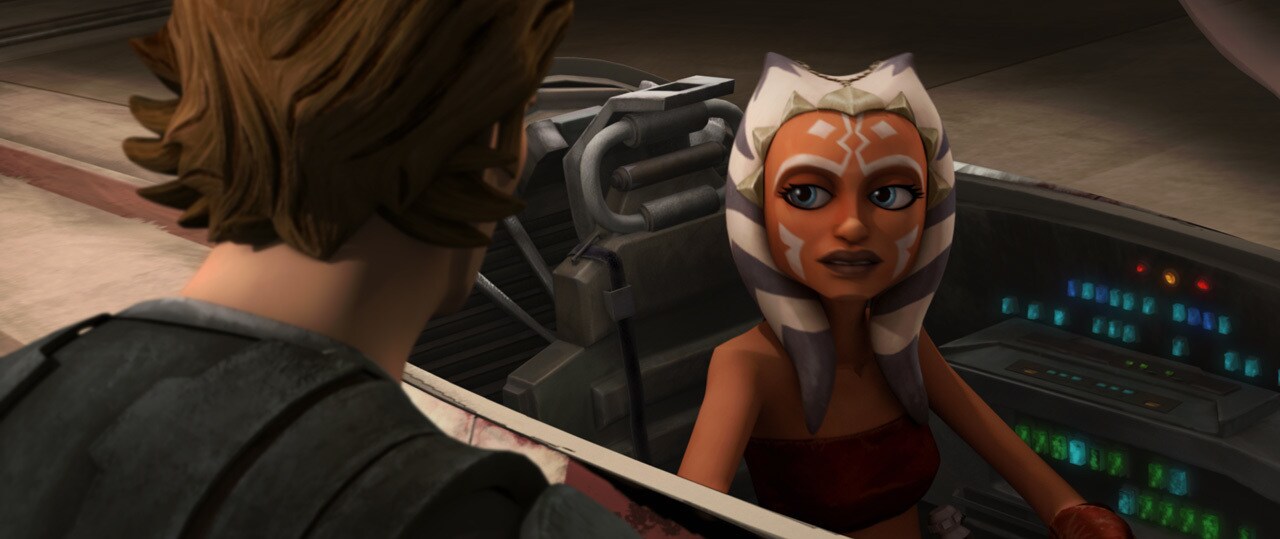 2. "Storm Over Ryloth" (Star Wars: The Clone Wars)
Ahsoka has much to learn when she first joins forces with Anakin Skywalker, as we see in this Season 1 episode. Eager but unseasoned, young Ahsoka's first time commanding a squadron ends in failure and valuable lessons that help shape her into the leader she will become.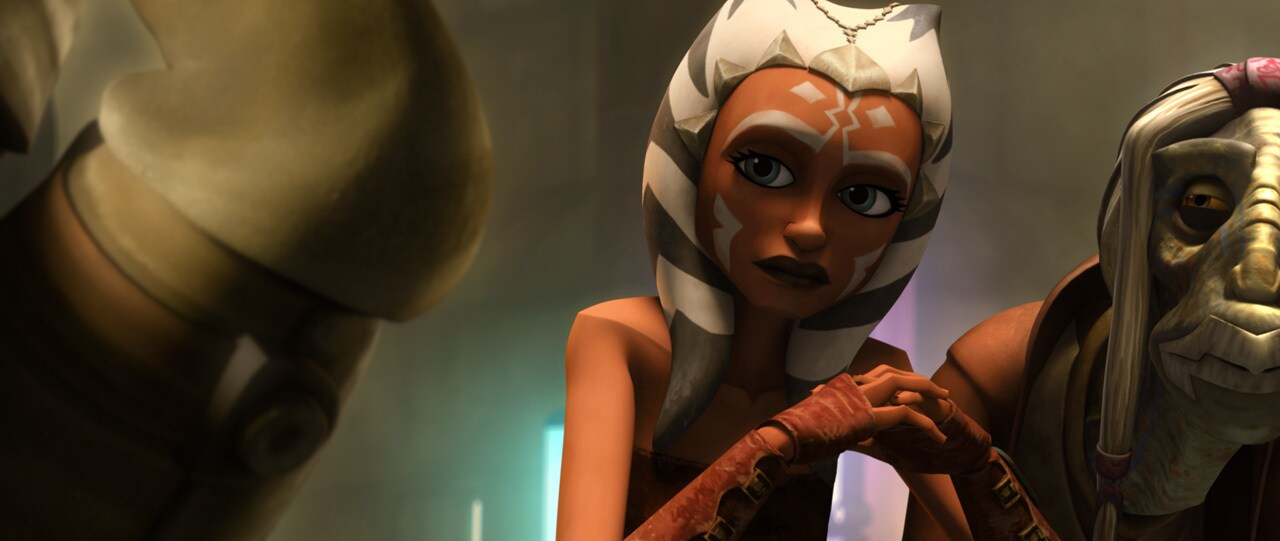 3. "Lightsaber Lost" (Star Wars: The Clone Wars)
Some might say a Jedi's lightsaber is their life, but when Ahsoka loses her weapon to a thief she gets help from a Jedi who is about as different from herself and Anakin Skywalker as they come. Tera Sinube is wise, patient, and has the kind of calm and measured way of thinking that completely balances out the Padawan's high energy.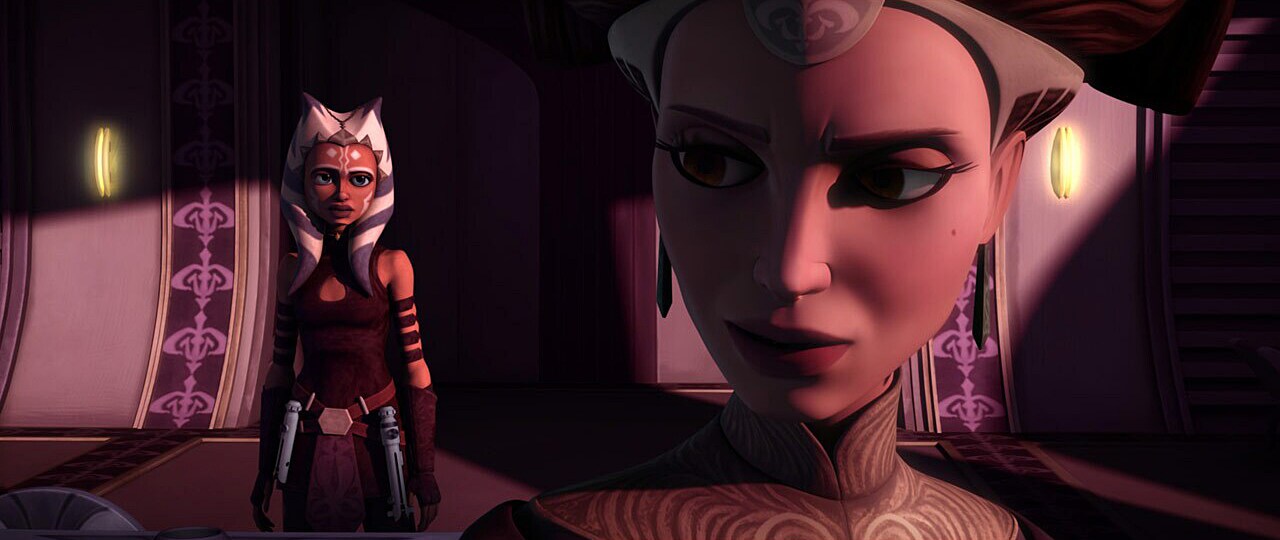 4. "Heroes on Both Sides" (Star Wars: The Clone Wars)
Although Ahsoka owes much to her Master, Anakin Skywalker, her friendship with Padmé Amidala and the values instilled by the senator are also crucial to who she'll become. On a secret mission to meet with the Bonteri family on a Separatist world, Ahsoka begins to learn about the nuances of the conflict unfolding around her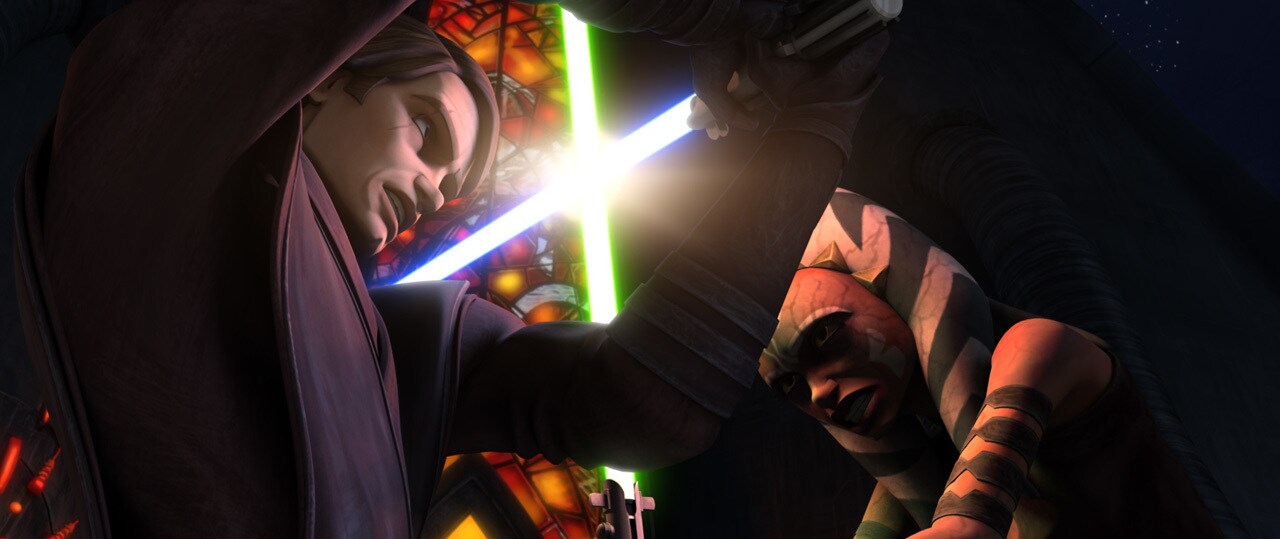 5. "Altar of Mortis" (Star Wars: The Clone Wars)
The entire Mortis arc is a fascinating look at the Force and the core Jedi trio of The Clone Wars facing off against the Father, the Daughter, and the Son. But this episode in particular gives us a glimpse at an Ahsoka that's consumed by the darkness.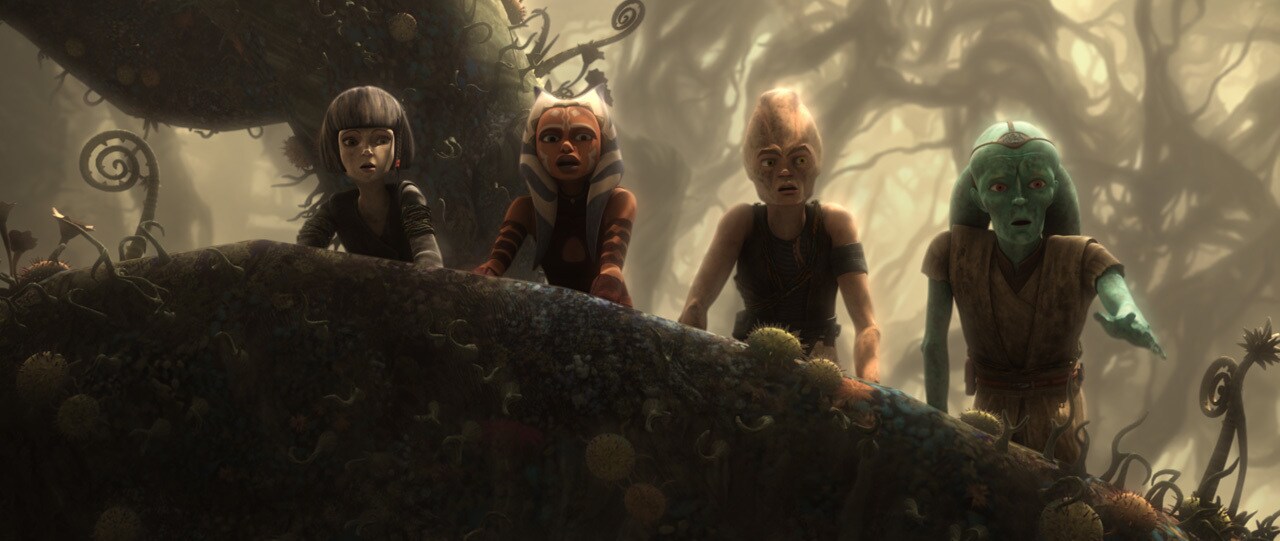 6. "Padawan Lost" (Star Wars: The Clone Wars)
When Ahsoka is abducted during a battle and hunted for Trandoshan sport, we see the character's vulnerability make way for something even more powerful than a lightsaber: hope. Ahsoka is not just a Jedi, but also a leader coming into her own. Refusing to play by her captor's rules, she rallies the other captives to fight back, infusing her core optimism in what are otherwise dire circumstances.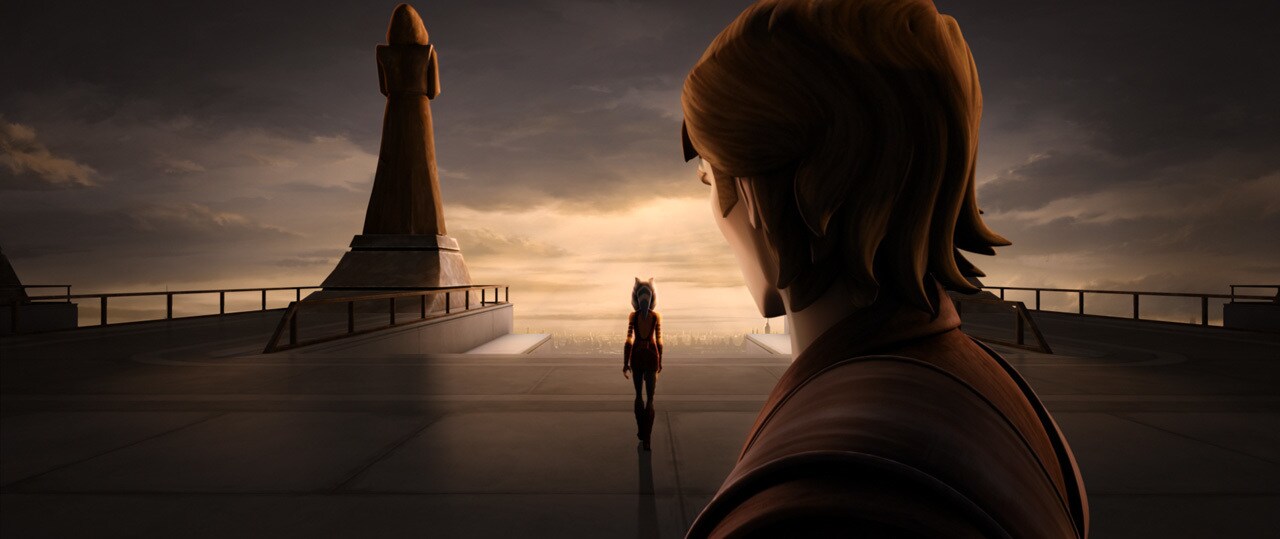 7. "The Wrong Jedi" (Star Wars: The Clone Wars)
In a shocking decision, Ahsoka leaves the Jedi Order in the Season 5 finale. The final chapter of a thrilling arc that saw her on trial for murder after a bombing at the Jedi Temple leaves no question as to Ahsoka's moral code and her resolve to follow her convictions even when that means walking away from everything she's known and loved.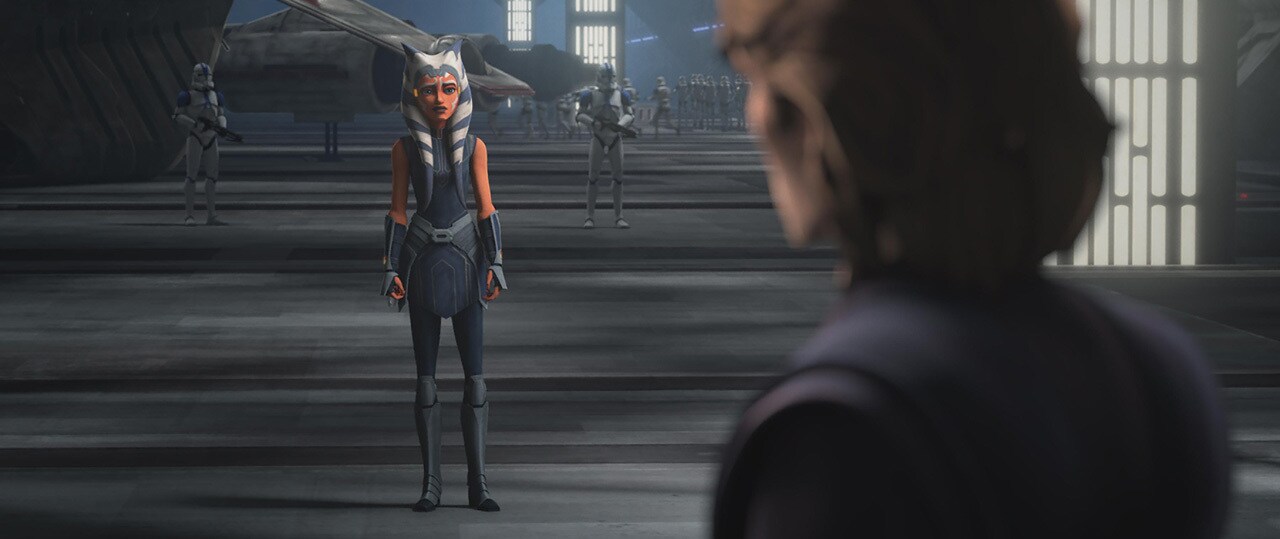 8. Siege of Mandalore arc (Star Wars: The Clone Wars)
It's impossible to choose just one essential episode from the final arc in Season 7. The entire arc is a masterpiece that shows Ahsoka Tano bravely fighting to save Mandalore, battling Maul, getting caught up in Order 66, and fighting to save her friend Rex while also saving her own life. It turns out leaving the Jedi doesn't automatically take you off Palpatine's hitlist once the entire army is turned into drones for his new Empire.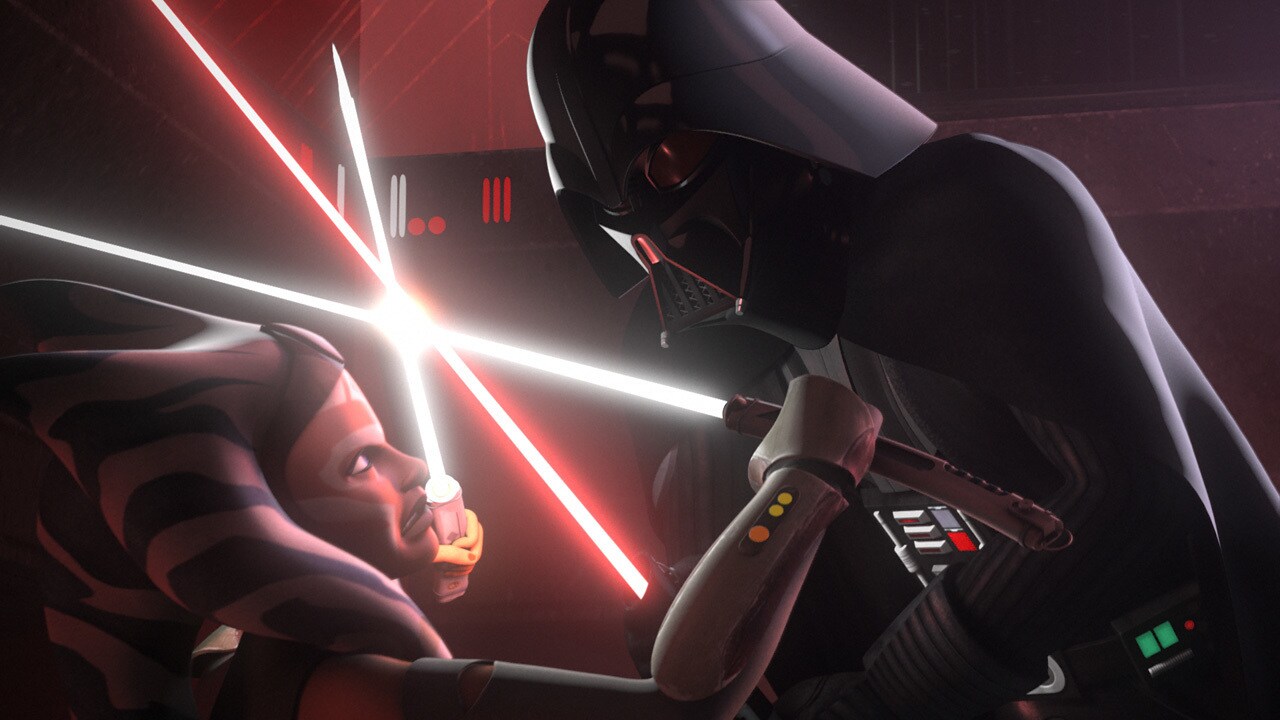 9. "Twilight of the Apprentice" (Star Wars Rebels)
Ahsoka lives? The question lingered on everyone's minds (and even showed up on showrunner Dave Filoni's T-shirt during a Star Wars Celebration Orlando panel in 2017) after the two-part Season 2 finale left Ahsoka Tano locked in a seemingly unwinnable battle with Darth Vader moments before the walls literally crumbled around the former Master and apprentice. We screamed. We cried. We shook our fists in the air and yelled "Filoniiiiiii!" But eventually we got our answer as to what really happened to Ahsoka Tano. And while this is our only entry on the list from Rebels, and there are other episodes in the series that showcase Ahsoka's maturity and leadership in the Rebel Alliance, the strength of her sympathy in this chapter is truly inspiring.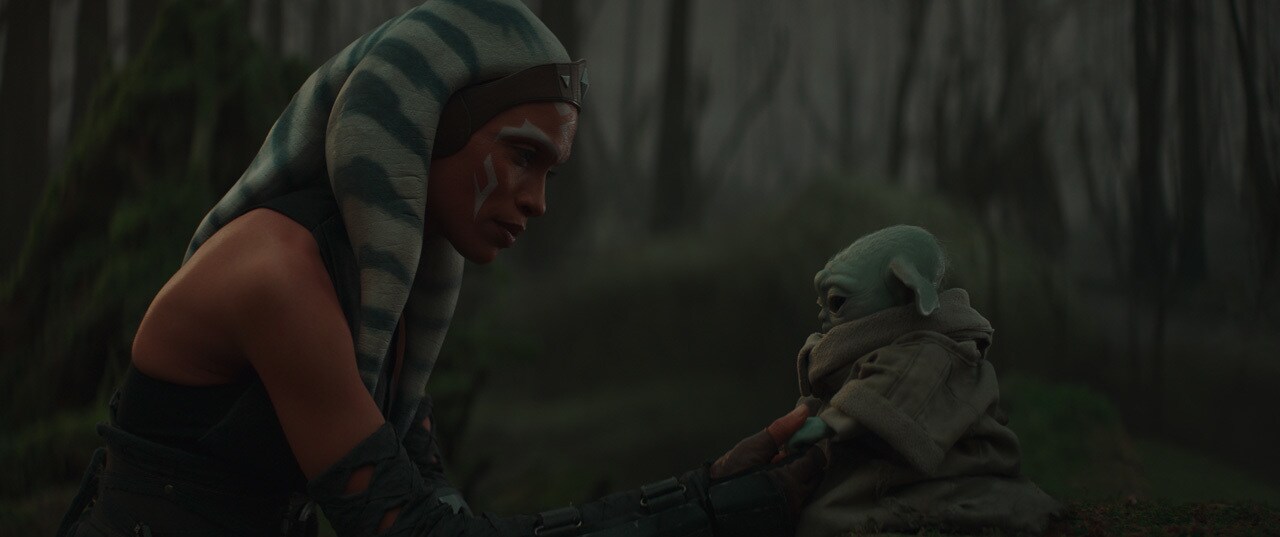 10. "The Jedi" (The Mandalorian)
If you have time for nothing else before Ahsoka, watching or rewatching this episode from The Mandalorian is an excellent way to get introduced to Ahsoka Tano in live-action with the first portrayal by Rosario Dawson. A perfect blend showcasing Ahsoka's masterful combat skills and her compassion — communicating with Grogu through the Force and translating some of what has been left unsaid for the small being — the episode serves as something of a soft launch for Ahsoka's task ahead: finding Grand Admiral Thrawn.