Get the easy recipe inspired by the Ahsoka and Star Wars Rebels fan-favorite (and grumpy) astromech.
Whether you need a droid to help maintain your ship or take out a full battalion, C1-10P is the astromech for you. Also known as Chopper, Hera Syndulla's loyal companion is the feisty friend/enemy who keeps everyone on their toes.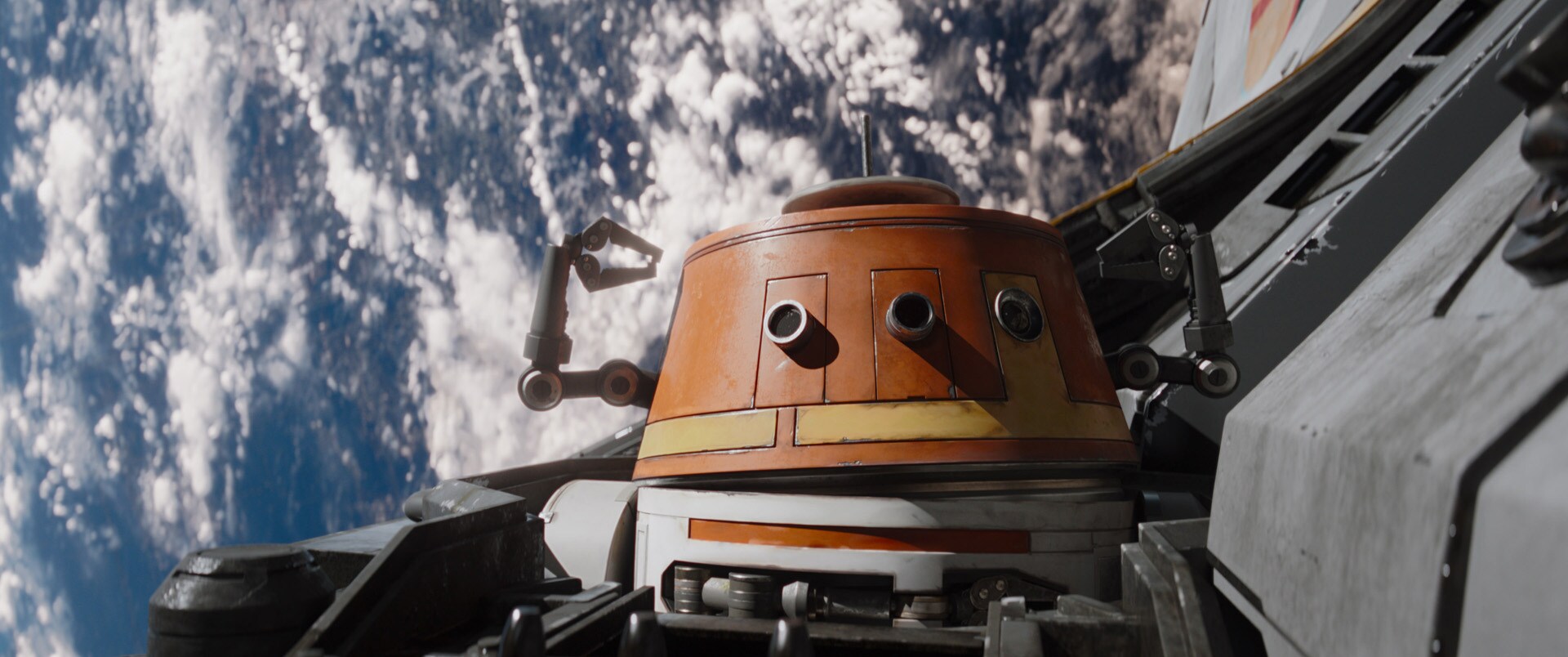 These cereal treats are an ode to good ol' Chop, first seen in Star Wars Rebels and now in Ahsoka. Made from rice cereal and marshmallows, a melty candy dip provides just the right amount of bite, just like Chopper's personality. From hangry emotions to emo road trips in the Ghost, there's nothing these snacks can't fix.

Chopper Cereal Treats
Cereal Treat Ingredients:
6 cups rice cereal

1 package of marshmallows

2 Tablespoons unsalted butter
Decoration ingredients:
12 ounces orange candy melts

yellow icing

black icing

white icing

16 round blue sprinkles

8 toothpicks

8 white candy melts
Step 1: Prep a 9x13" pan with parchment and non-stick spray.
Step 2: In a microwave-safe bowl heat butter and marshmallows on HIGH for 2 minutes. Stir well. Microwave for another 1 minute, stirring until smooth.
Step 3: Fold in the rice cereal and stir until coated. Press into the prepped pan and let cool completely.
Step 4: Once cooled, cut into 3x4" rectangles. Trim the top edges slightly. Set aside.
Step 5: Prep a baking sheet with parchment. Melt the orange candy melts according to directions. Dip the top third of the crispy treat into the melts and place onto the prepped baking sheet. Let cool until the candy has hardened.
Step 6: Pipe yellow, black, and white icing to create the details. Add the blue sprinkles.
Step 7: Poke a toothpick through a white candy melt and place into the top of Chopper's head. Once the icing is dry the treats are ready to serve.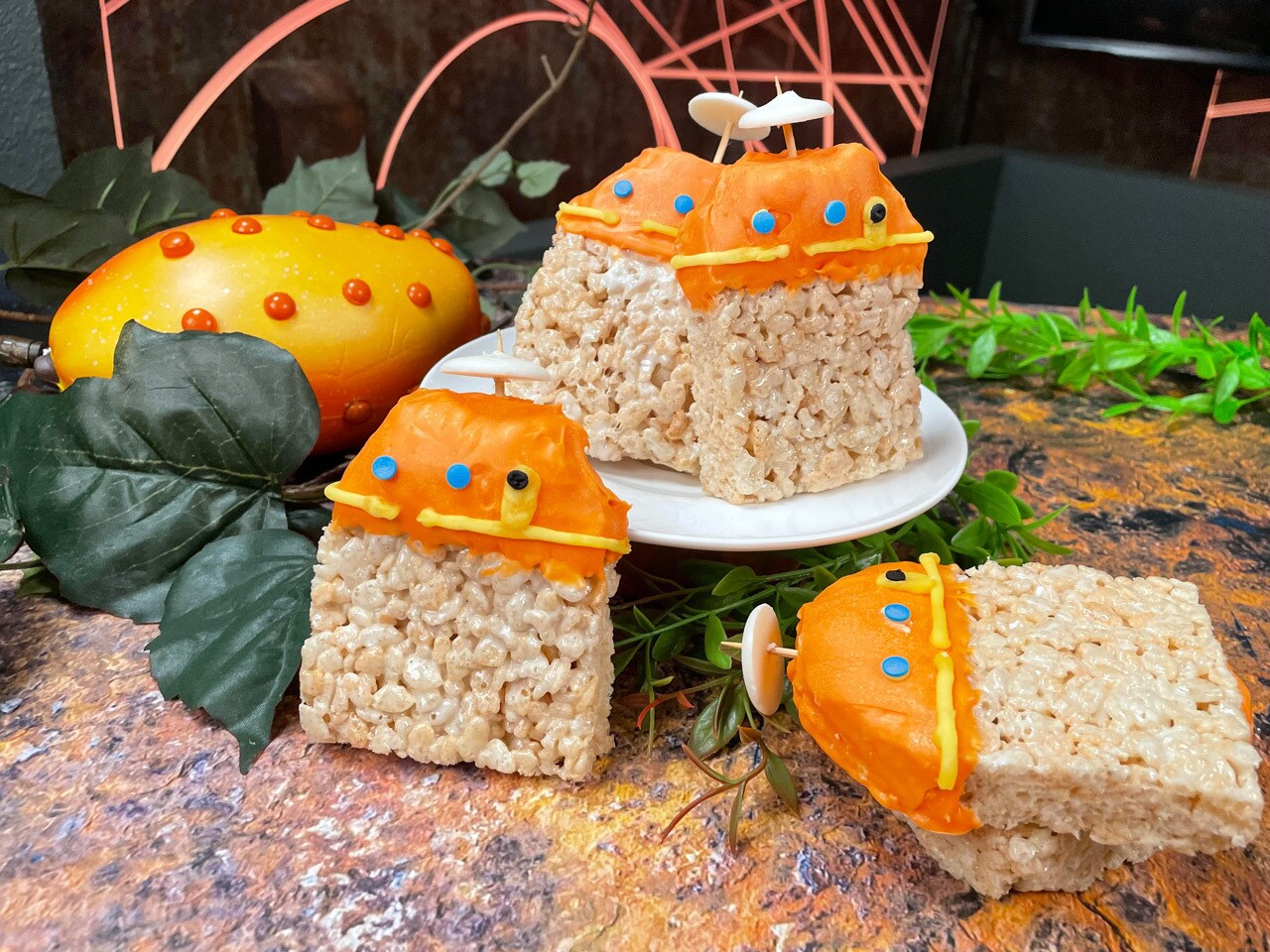 Share these with your crankiest droid pal!