Check out StarWars.com's recipe celebrating these cuddly creatures, recently seen in Ahsoka.
In the Outer Rim on the planet of Lothal, you may see a Loth-cat or two prowling around the grassy plains. Members of the tooka family, these furry friends are just as ornery as they are adorable.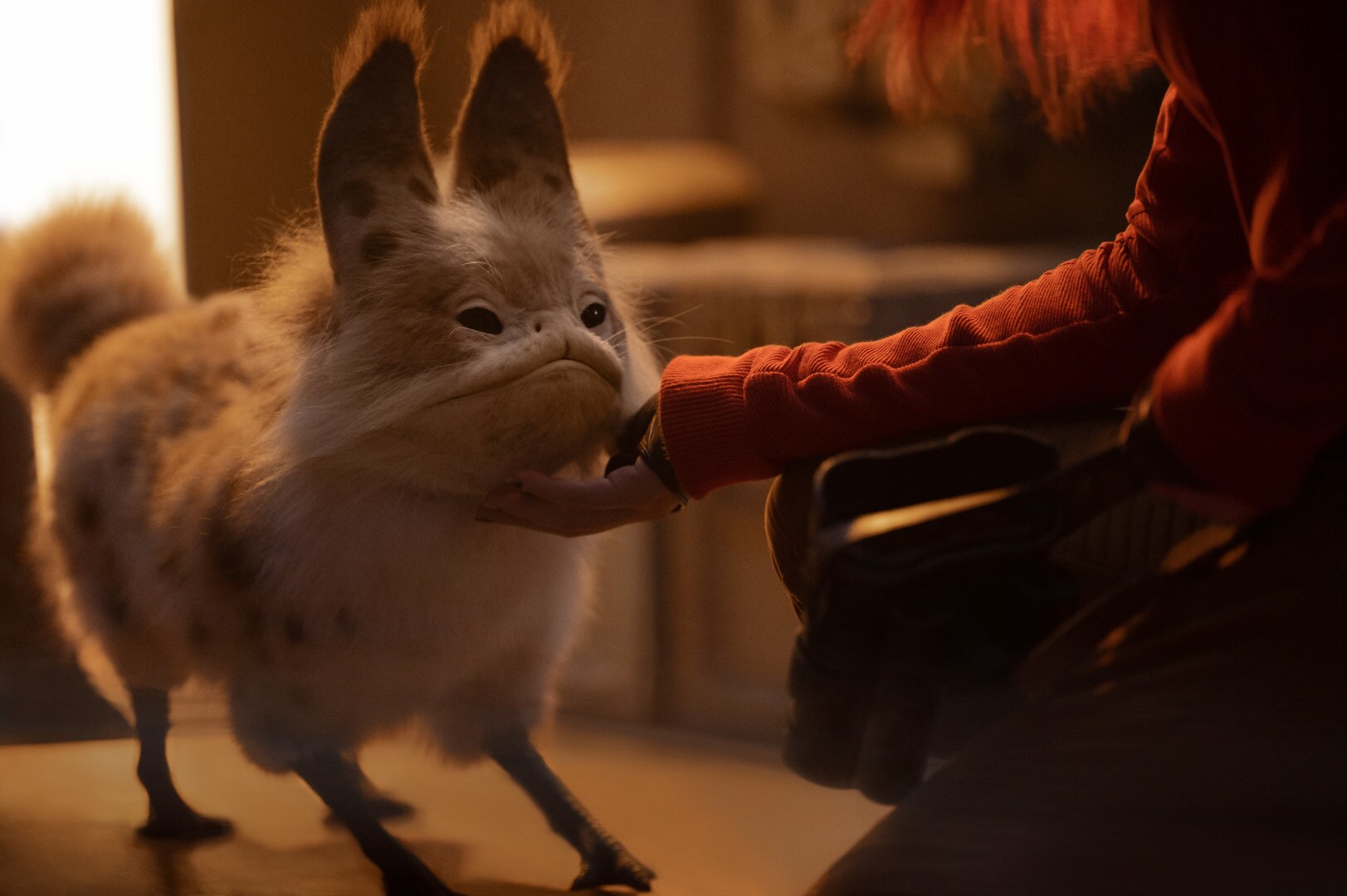 Made out of sandwich cookies dipped in a peanut butter coating, these treats capture both the endearing and feisty side of the feline-like creatures. These cookie snacks are a lot less tempermental than having a real feisty furball by your side.

Loth-cat Cookies
You'll need
8 sandwich cookies

8 popsicle sticks

6 ounces peanut butter candy melts
For the decoration:
white icing

black icing

brown icing

8 jumbo red heart sprinkles
Step 1: Place one popsicle stick halfway into the center of each sandwich cookie. Set aside.
Step 2: Cut off the edges of eight of the candy melts for the Loth-cat's ears. Set aside.
Step 3: Melt the remaining candy melts according to package directions. Dip the cookies halfway into the melted candy. Place onto parchment paper. Add the sliced candy melt edges to create the ears. Let dry, until the candy has set.
Step 4: Pipe the white icing to form the mouth, teeth, and eye details. Place a small dab of icing into the center of the mouth and add a jumbo heart sprinkle on top to create the tongue.
Step 5: Pipe black icing to make the nostrils and eye pupils.
Step 6: Pipe brown icing to create the rest of the face details.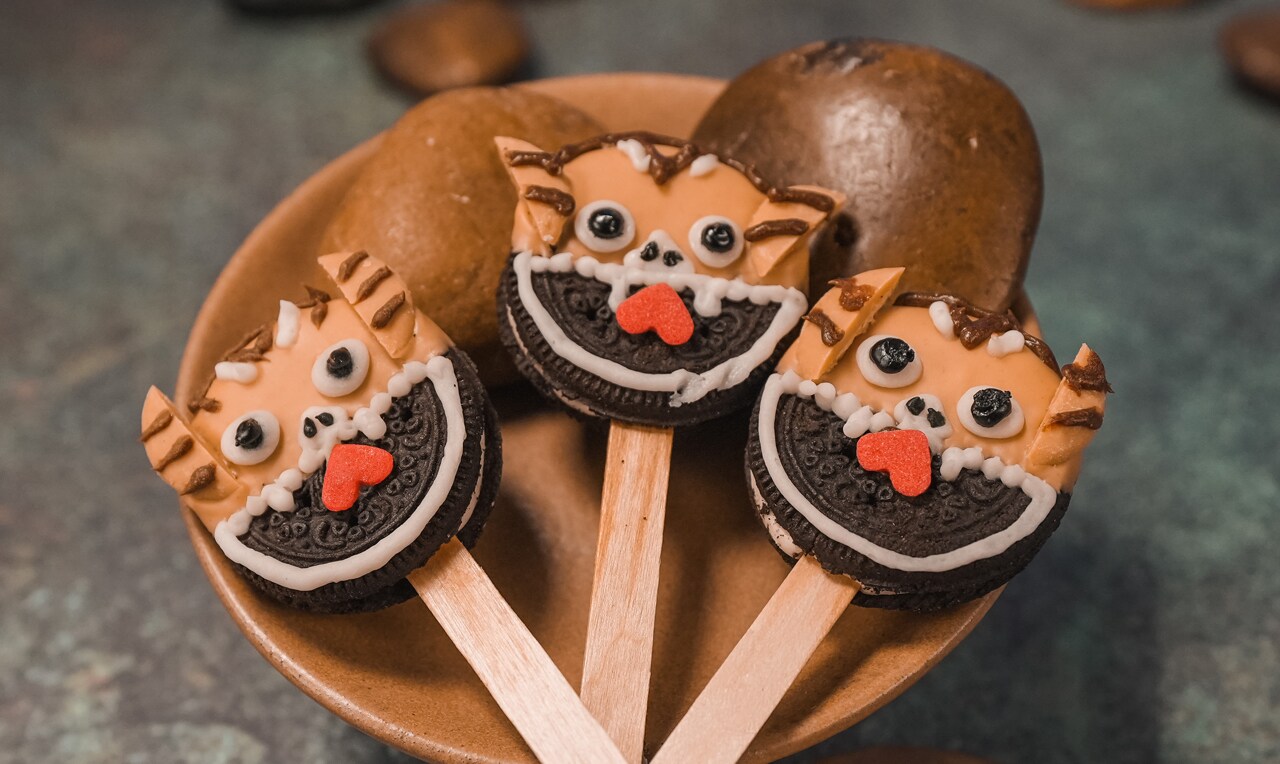 Step 7: When the icing has set, the cookies are ready to serve.