Whether you've never seen an episode or want to revisit a few of the best, these are some of the series' finest moments.
When Star Wars: The Clone Wars launched in 2008, it was hard to predict just what impact the animated series would have.
Turns out, it left reverberations akin to Jango Fett's seismic charges.
Created by George Lucas and and shepherded by supervising director Dave Filoni, The Clone Wars focused on Anakin Skywalker, his Padawan Ahsoka Tano, and the clone army of the Republic, and became the gateway to Star Wars for a generation of fans. The stories were diverse and ranged from action-adventure to horror, and the series would eventually win multiple Emmy Awards, including the top honor of Outstanding Special Class Animated Program two years in a row. Today, Ahsoka Tano is an animation and Star Wars icon, the first starring on-screen female Jedi and beloved by fans. Filoni went on to executive produce the Star Wars Rebels animated series and recently moved to live-action directing with The Mandalorian. And when The Clone Wars met an early cancellation, fans launched the viral #SaveTheCloneWars campaign that continued for years -- leading up to the series' upcoming February 2020 revival on Disney+ with 12 new episodes.
With Disney+ launching November 12, and every previously released episode of The Clone Wars available on day one, there's never been a better time to get into -- or back into -- the series. Here are 10 essential episodes to check out. (Though for the record, we recommend watching them all, and in chronological order.). May The Clone Wars be with you.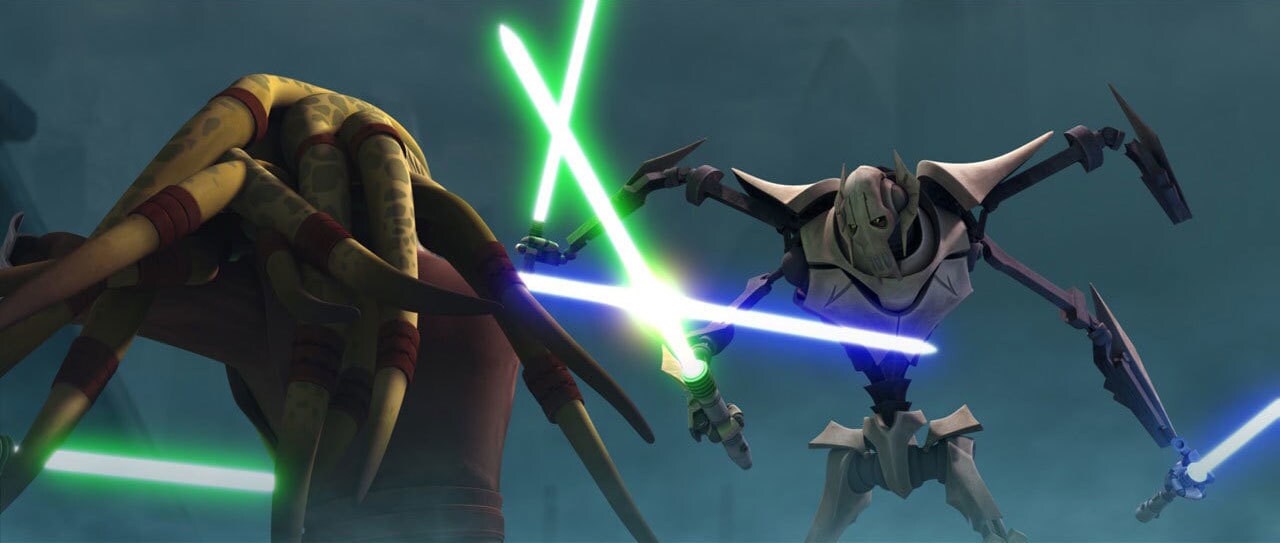 1. "Lair of Grievous" (Season One, Episode 10 | Stream on Disney+)
An early, haunting episode, "Lair of Grievous" finds two Jedi and a squad of clones trapped inside the Separatist cyborg's house of horrors. With gorgeously dark designs and a grim tone, it reveals some creepy truths about Grievous -- and shows that the Clone Wars would have real stakes.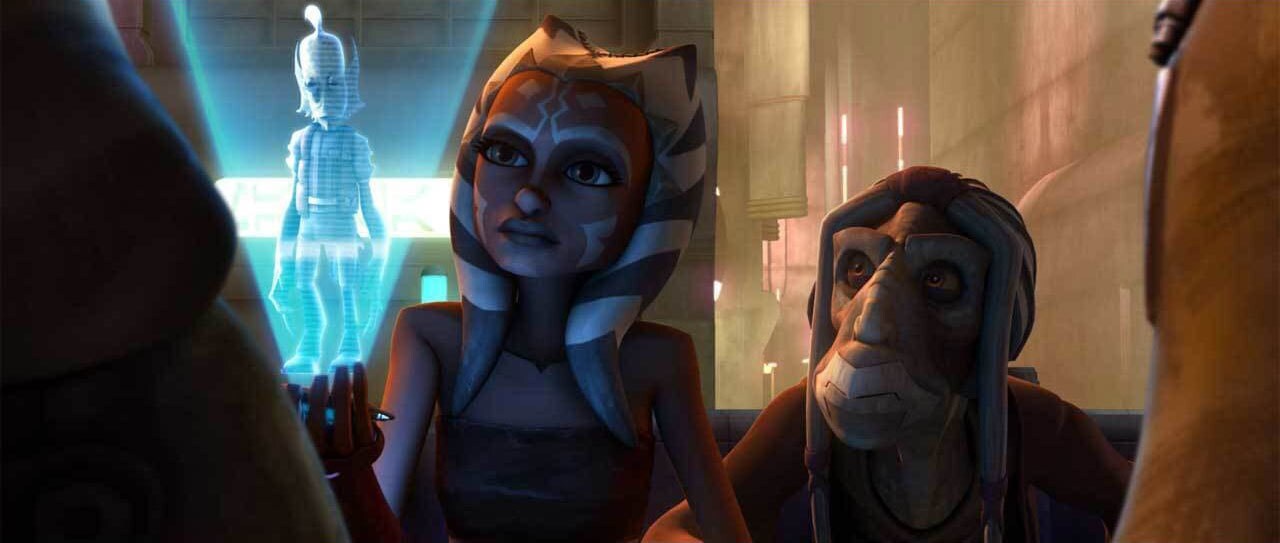 2. "Lightsaber Lost" (Season Two, Episode 11 | Stream on Disney+)
In "Lightsaber Lost," Ahsoka Tano learns lessons of responsibility the hard way when a Tatooine pickpocket nabs her Jedi weapon. The episode plays out like a classic whodunnit, with Ahsoka going into detective mode to recover her lightsaber and, eventually, solve a murder.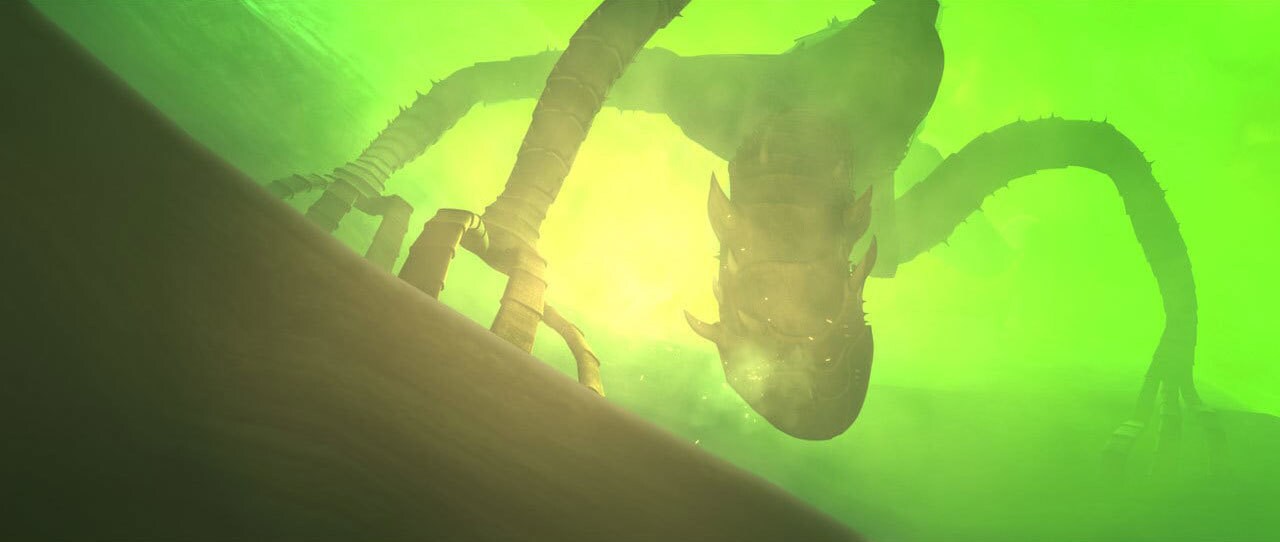 3. "The Zillo Beast" (Season Two, Episode 18 | Stream on Disney+)
Star Wars has always featured great monsters, and the Zillo Beast might be king of them all. This gigantic creature awakens as the result of a Clone Wars battle, and soon Anakin finds himself leading a mission to capture the beast. If you love monster mayhem, you need to see "The Zillo Beast" and its follow-up, "The Zillo Beast Strikes Back."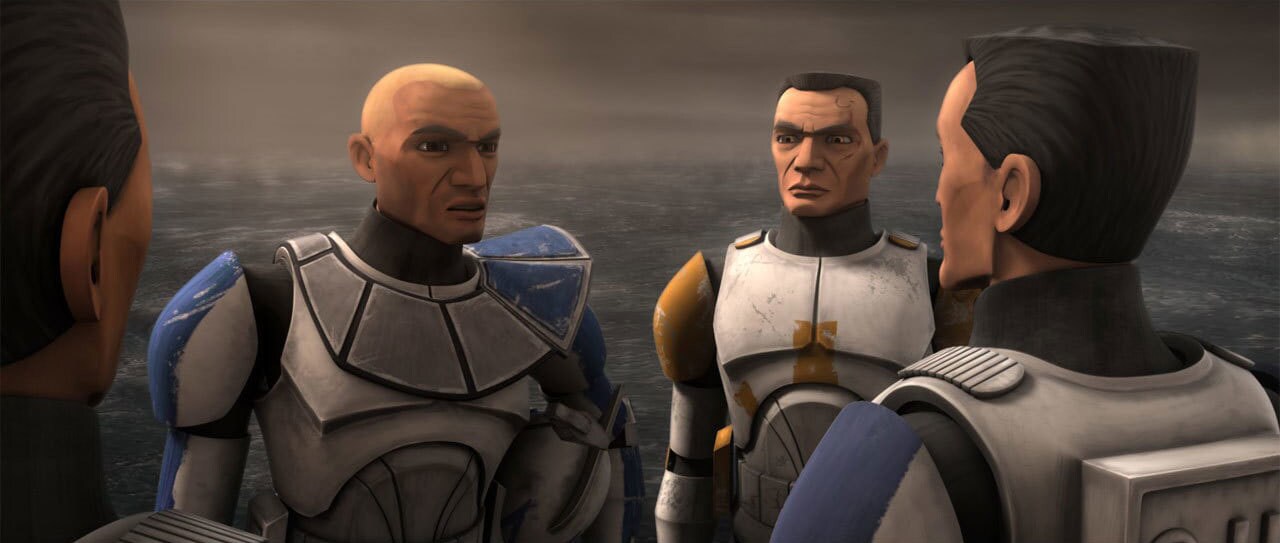 4. "ARC Troopers" (Season Three, Episode 2 | Stream on Disney+)
One of the series' biggest contributions to Star Wars was its exploration of the clones, who were all, ironically, unique. Here, they get to shine: cadets, veterans, and the loveable 99 fight alongside Jedi to defend their home from a Separatist onslaught, and they do so with pride. "ARC Troopers" shows just how much personality and heart the clones have, and proves that their sacrifices, and their lives, matter.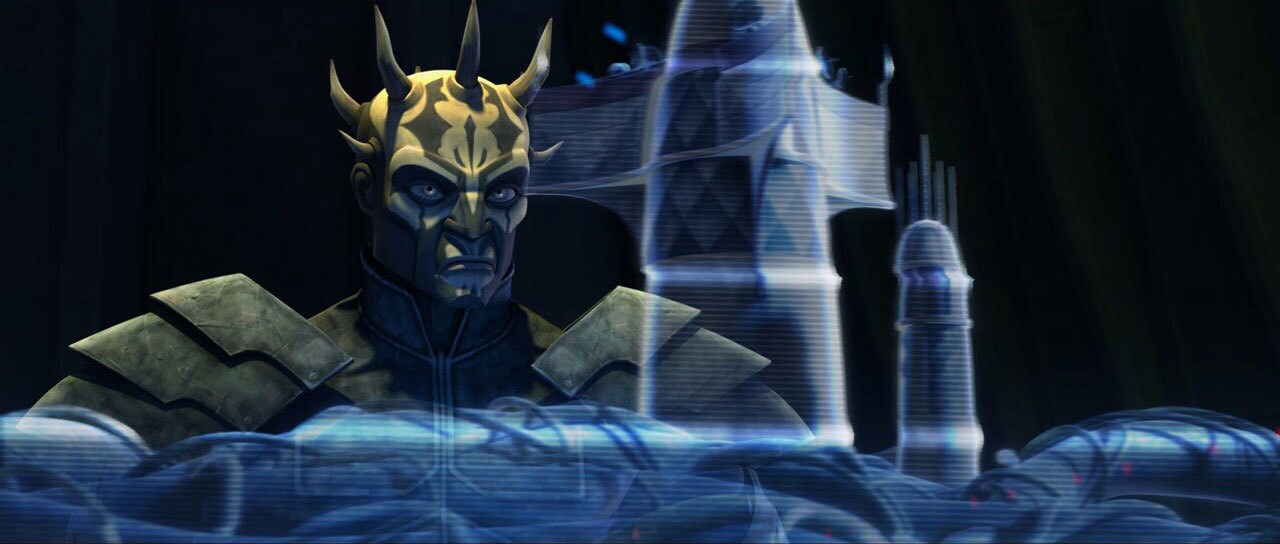 5. "Monster" (Season Three, Episode 13 | Stream on Disney+)
When Sith-hopeful Asajj Ventress is cast aside by Count Dooku, she seeks revenge, leading her home to Dathomir; there, we meet the dark-magick witch Mother Talzin and the Nightsisters, and witness the "birth" of the hulking Savage Opress. This unsettling installment is a window into the tragic cycle of the dark side and villainy, and key to better understanding some of the prequel era's biggest players.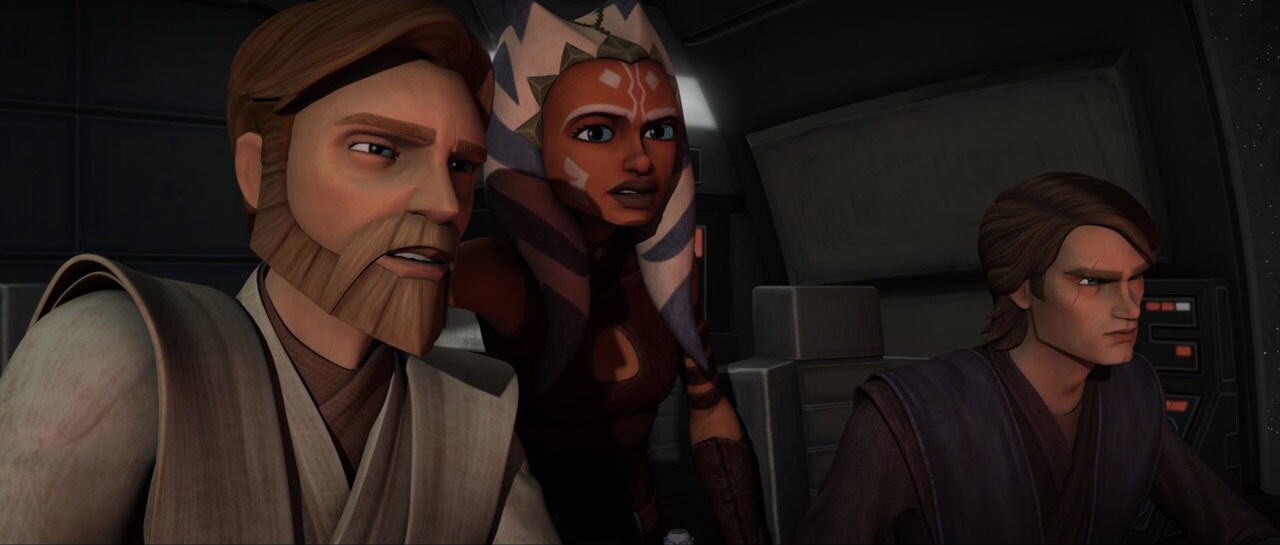 6. "Overlords" (Season Three, Episode 15 | Stream on Disney+)
A must-see episode with Anakin, Ahsoka, and Obi-Wan at its core. It's best to go in cold on this one (and the entire "Mortis" trilogy, as it's become known, for that matter), so no spoilers here; just prepare for a beautiful deep dive into the mystical side of Star Wars.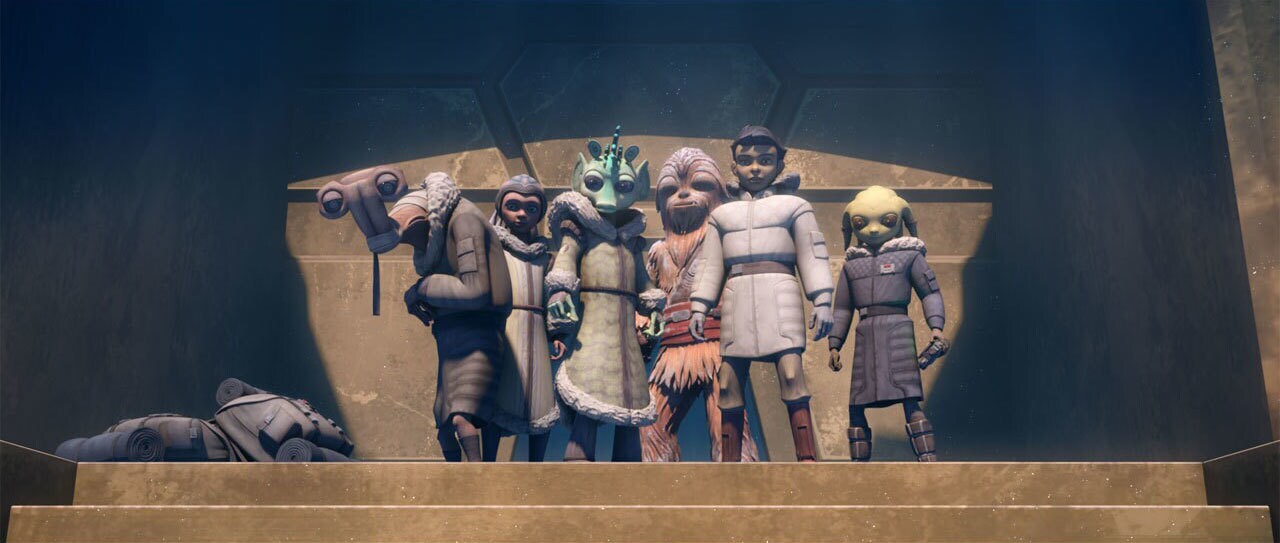 7. "The Gathering" (Season Five, Episode 6 | Stream on Disney+)
This delightful installment showcases a previously unseen rite of passage for younglings: facing their fears on the ice world of Ilum and finding a kyber crystal for their lightsabers, before they build their own Jedi weapons. With Ahsoka as their guide, it's clear just how much she's grown in the series. And significantly, we also meet the charming Huyang, an ancient droid who assists young Jedi in their task of constructing a unique and elegant weapon.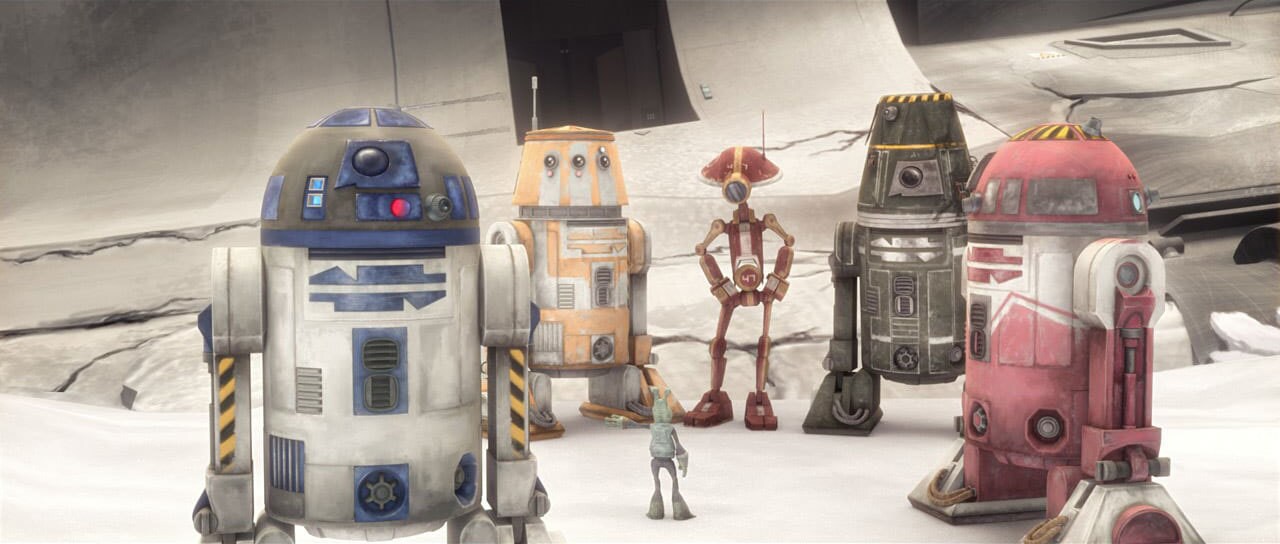 8. "A Sunny Day in the Void" (Season Five, Episode 11 | Stream on Disney+)
Star Wars is really pretty weird sometimes, and "A Sunny Day in the Void" is as gloriously weird as it gets. The tiny alien (with a comically outsized personality) Colonel Meebur Gascon and his team of droids crash land on Abafar -- a bright, void-world of sorts -- and spend most of the episode trying to find something or someone. Gascon almost loses his mind in the process, and in the end, we get a funny, bizarre, and visually original episode that illustrates how far The Clone Wars could push its storytelling and Star Wars at large.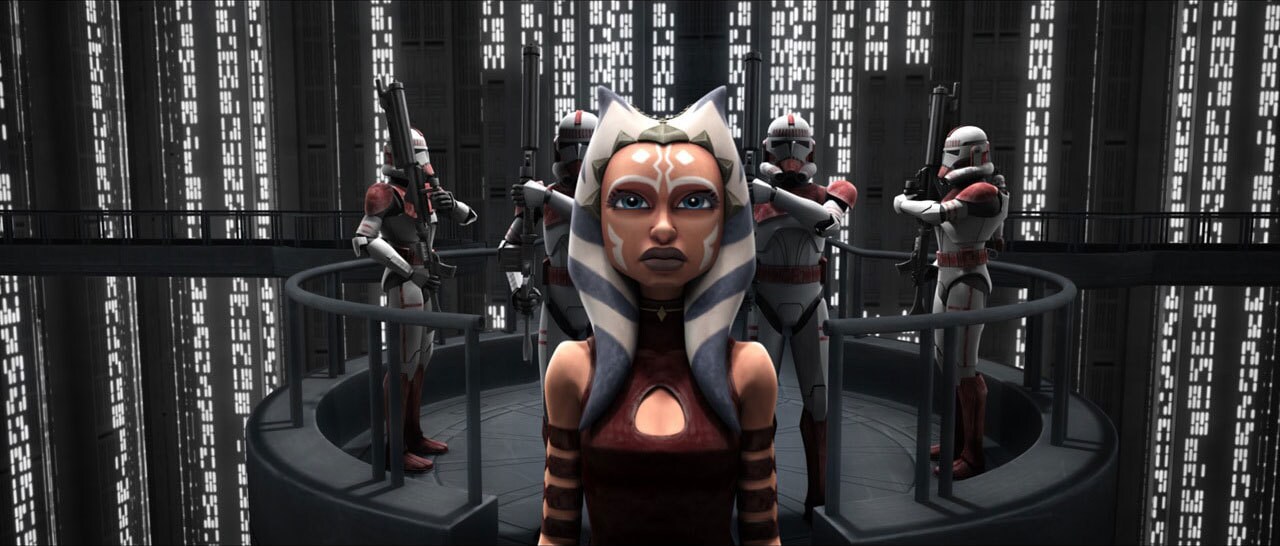 9. "The Wrong Jedi" (Season Five, Episode 20 | Stream on Disney+)
The game-changing climax of an intense and thrilling arc, this courtroom drama unfolds as Tarkin tries Ahsoka Tano for murder while Anakin desperately looks to exonerate his Padawan. The final broadcast episode of The Clone Wars, it ends in bittersweet fashion with the Republic looking a lot more like the Empire, and the mistakes of the Jedi Order fully realized in the story of Ahsoka Tano. For those keeping score, the final scene packs an emotional punch that stands with the best Star Wars moments in any medium.
10. "Sacrifice" (The Lost Missions, Episode 13 | Stream on Disney+)
"Sacrifice" closes The Lost Missions -- a batch of The Clone Wars episodes released after the series went off the air -- in grand fashion. A rare tale with Yoda at the center, the ancient Jedi Master completes his own journey of self-discovery by exploring the mysteries of the Force, finally arriving at the Sith homeworld of Moraband. He faces surprising foes and discovers startling truths, ones that forever change what we know about the iconic character and a galaxy far, far away. A total stunner of an episode and a high-watermark for the series; who's ready for more?