Ahsoka's journey through the underworld takes her to Kessel in the animated series' final season on Disney+.
Star Wars: The Clone Wars is back for its final season on Disney+! In Clone Wars Declassified, StarWars.com looks at each episode's biggest moments and surprises. Fall in, soldier.
A proud alumni of the Skywalker Academy, Ahsoka seems to be finding her footing as a simple mechanic helping her new friend Trace work on her ship in the underworld of Coruscant. That is, until Rafa's latest plan sends the trio to Kessel, a dangerous and undoubtedly illegal job to make some quick credits by running spice. The misadventure tests Ahsoka's moral and ethical beliefs as she desperately tries to keep the sisters out of trouble in the latest episode in the final season of Star Wars: The Clone Wars, "Deal No Deal," (now streaming on Disney+). Here are five highlights.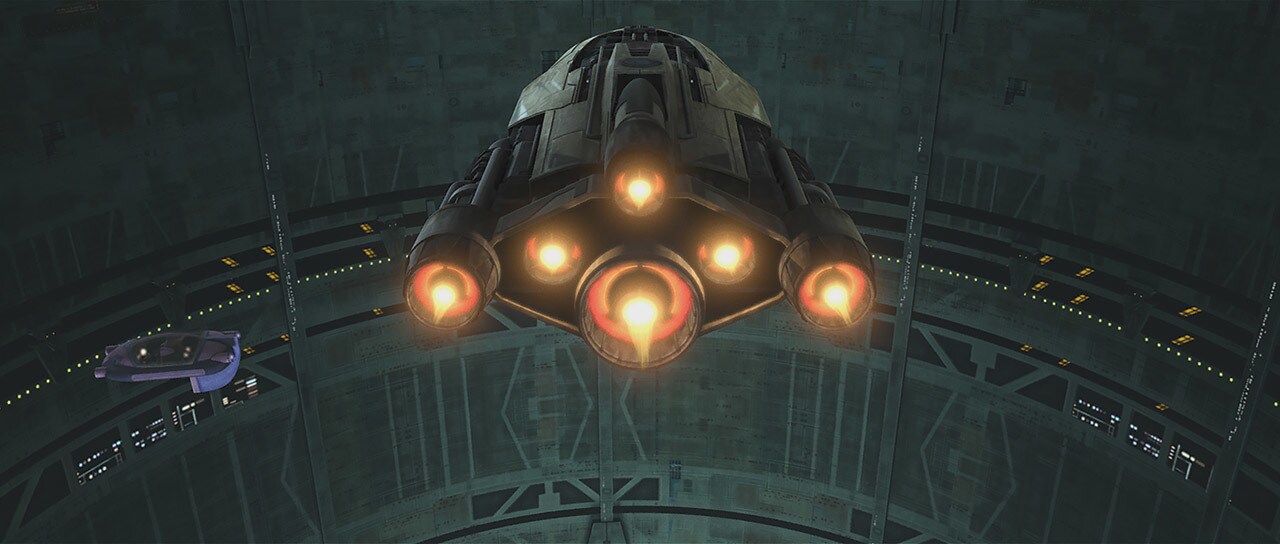 1. The Silver Angel.
The newest in a long line of tough-talking pilots and smugglers whose first love is arguably the ship they call home, Trace fancies herself to be the best pilot around and she's been working to build the fastest ship you know. And despite what you might think of the name, the Silver Angel is impressive. Most impressive.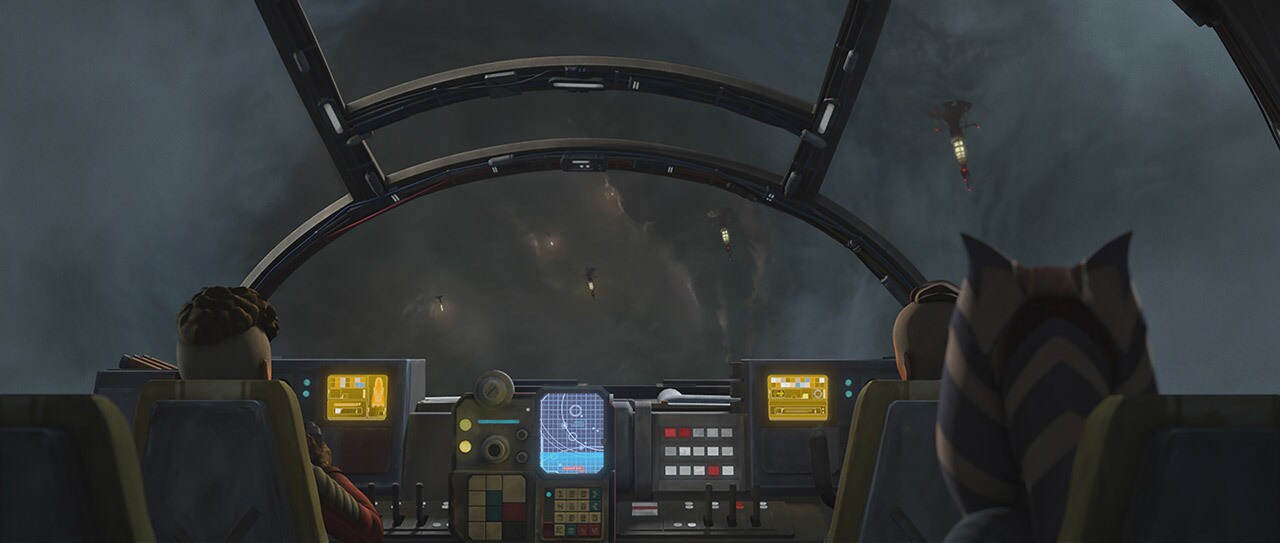 2. Fortune and glory.
She may be no Jedi, but Ahsoka's moral compass is still strong and she's not wild about being complicit in spice trafficking, especially if it's being used for something nefarious. But as a viewer, it's always nice to see familiar terrain, even if it means our characters are heading to the spice mines of Kessel.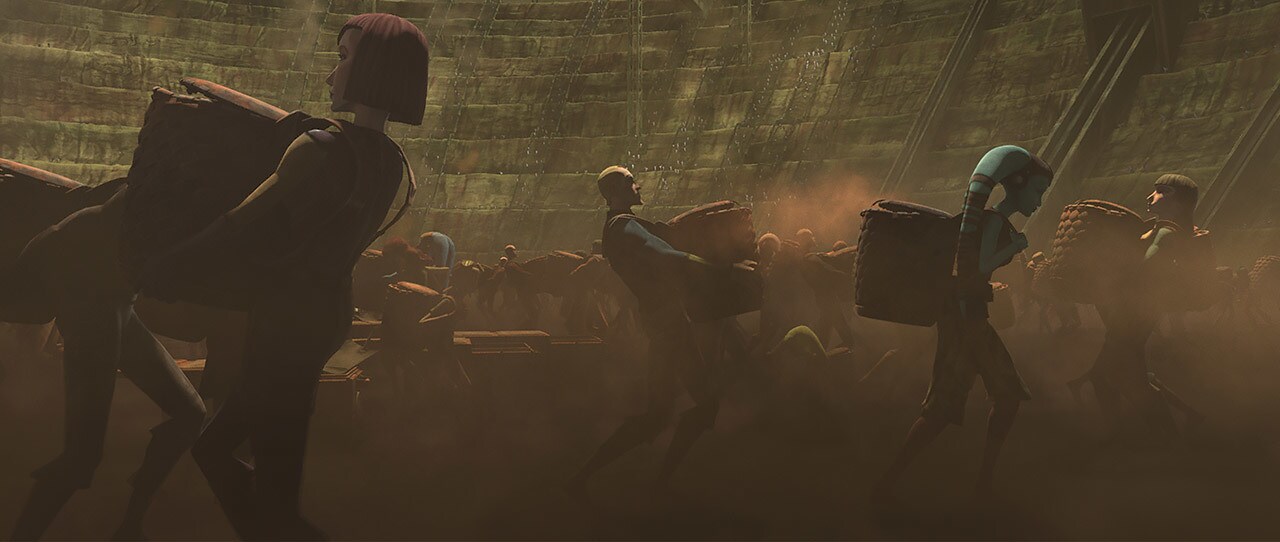 3. "Those are not droids. They're people."
The trip is illuminating for the Martez sisters and Ahsoka. While Rafa seems to believe that spice has made the people of Kessel rich, having just enjoyed a feast with royalty, touching down at the mine paints a very different picture: slaves of Kessel forced to do the real labor. It's a wonder the Republic hasn't shut down this spice mine, something that seems to alter Ahsoka's view further on the government she once fought to defend.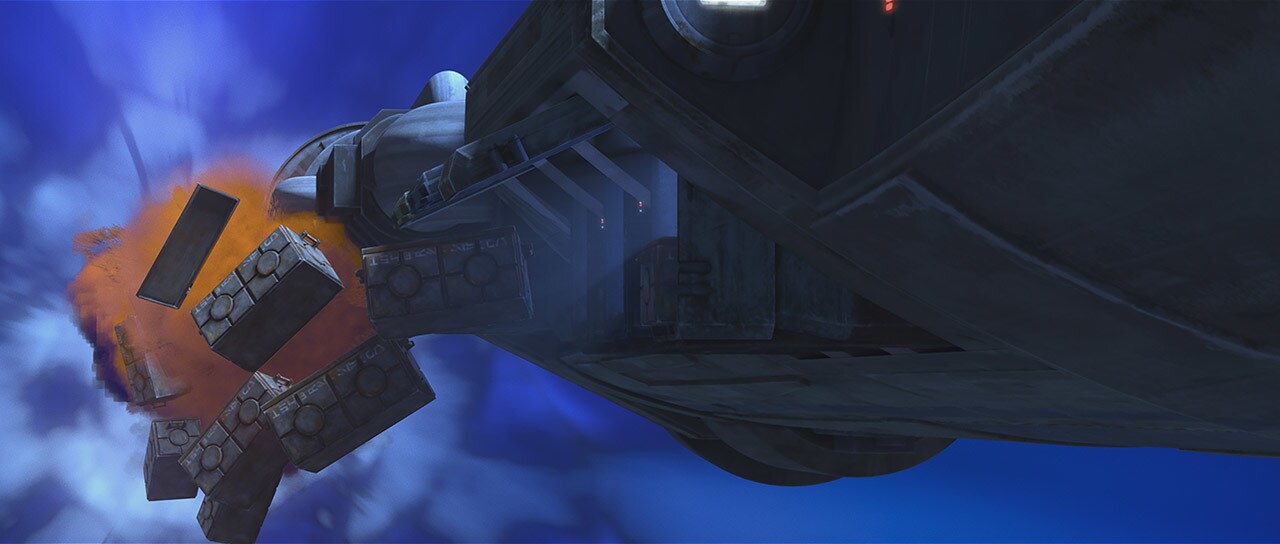 4. Naïve Trace.
Ahsoka and Rafa spend most of their time together bickering, but on a few things they agree. For one, Trace should rethink the name of her ship. And for another, dumping the spice is the worst possible solution she could have come up with, putting the trio 30,000 credits in debt to the Pykes.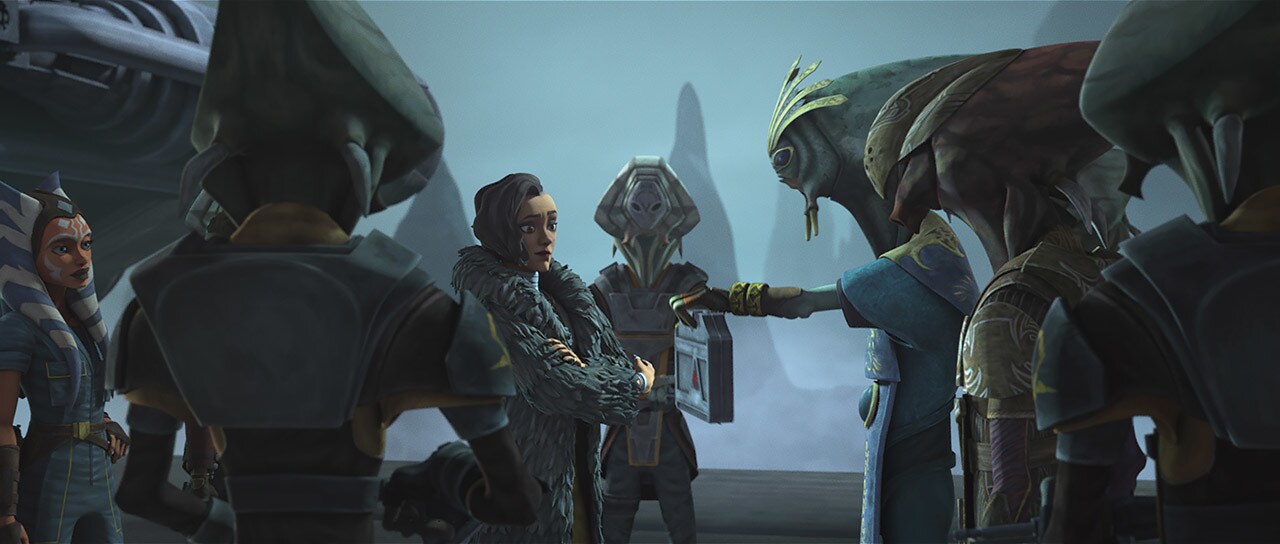 5. Rafa talking her way out of this one.
With a little help from Ahsoka's Jedi mind trick, the sisters and their new friend manage to dump empty containers, grab their payment, and get back on their ship, ready to escape. Too bad about that tractor beam.