From creating Grogu to Cad Bane, Industrial Light & Magic took fans behind the scenes of these innovative Disney+ series.
The Mandalorian and The Book of Boba Fett have told stories that dovetail into each other. They're at times emotional, frightening, and thrilling -- but also, dazzling in their presentation. In an engrossing panel at Star Wars Celebration Anaheim 2022, featuring Janet Lewin (senior vice president, general manager, Industrial Light & Magic), Matthew Wood (supervising sound editor), Bonnie Wild (sound editor and re-recording mixer), John Rosengrant (legacy effects supervisor), Richard Bluff (visual effects supervisor), and moderated by Vanity Fair's Anthony Breznican, the talents behind the series' innovative visuals and sounds gathered to tells fans about the creative process. Here are five details we learned.
1. The visual effects team knew that their background technology worked when it fooled a certain visitor: James Cameron. The Mandalorian employed use of the ILM StageCraft Volume -- a giant curved screen that projects realistic digital backgrounds in real-time, and captured in-camera. There had never been anything like it before, and it was a risk. The Avatar sequels were being produced nearby, and the legendary director James Cameron popped in to see what Lucasfilm was up to. Series creator Jon Favreau showed Cameron test footage created with the ILM StageCraft Volume, featuring Mando in a beat-up room. The Terminator and Aliens filmmaker thought it looked good enough, believing it was a composite -- only to be shocked upon learning that it wasn't. As the production's visual effects supervisor Richard Bluff, of Industrial Light & Magic, told it, Cameron leaned forward, took off his glasses, and stared at the screen in disbelief. "Really? That's amazing," Cameron said. For Bluff, it was validating. "We thought, this is really gonna work."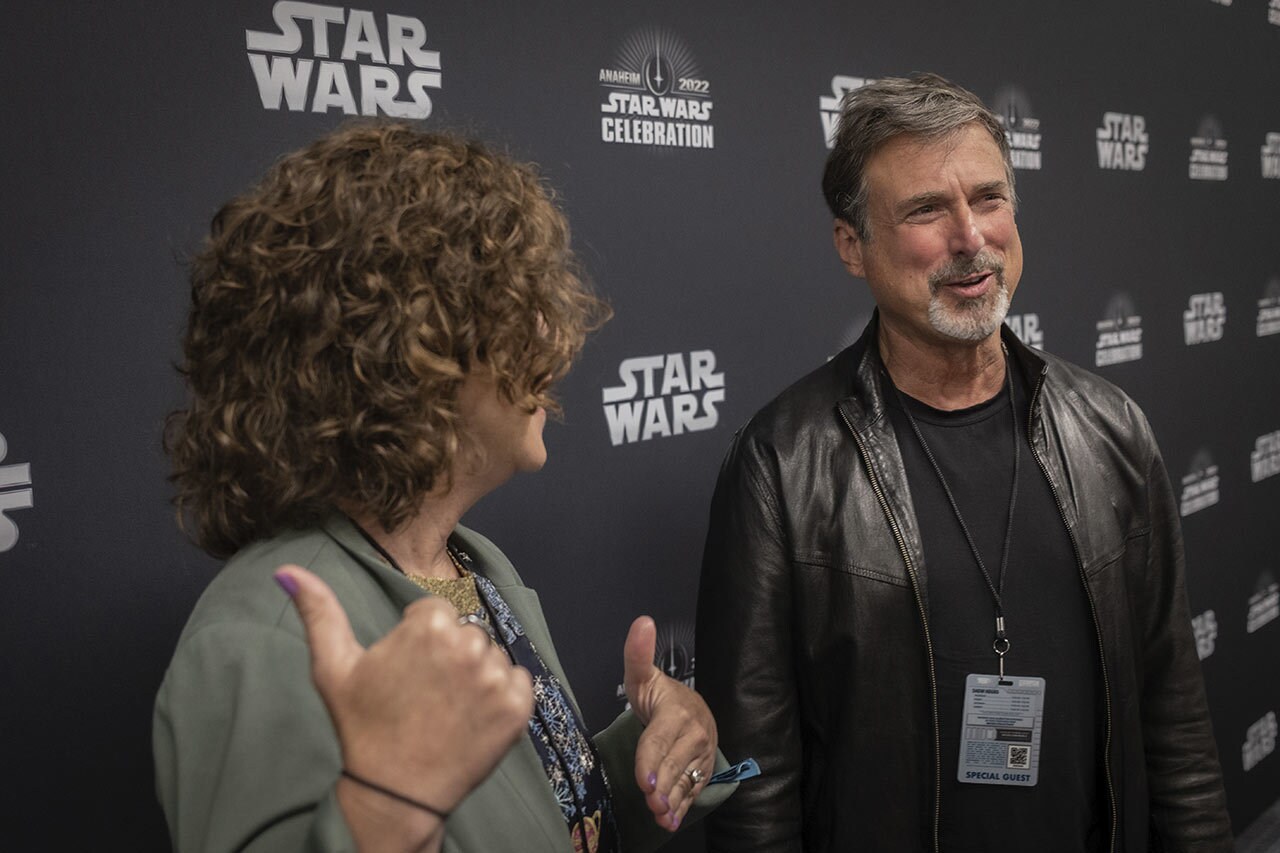 2. Grogu was planned to be a mostly-CG character -- until John Rosengrant, legacy effects supervisor, stepped up. Early on in production, it was looking like the adorable alien would be portrayed mostly via digital effects. Rosengrant, a creature effects veteran who has done some creature performance himself, believed a practical version could be viable. "I really felt like we could do this with this little guy, or add to it," he said. "If we could have that little child be there, and be real, and have actors really looking at it, just maybe we could make this thing work." Rosengrant put together a test video about two weeks before shooting began, mostly to show how to perform and shoot the puppet, for Favreau. It proved to be enough. "It was that moment, when Jon saw that test, that he thought, 'Oh, maybe we can do a little bit more with this.' So that was Grogu's entry into the world of Star Wars."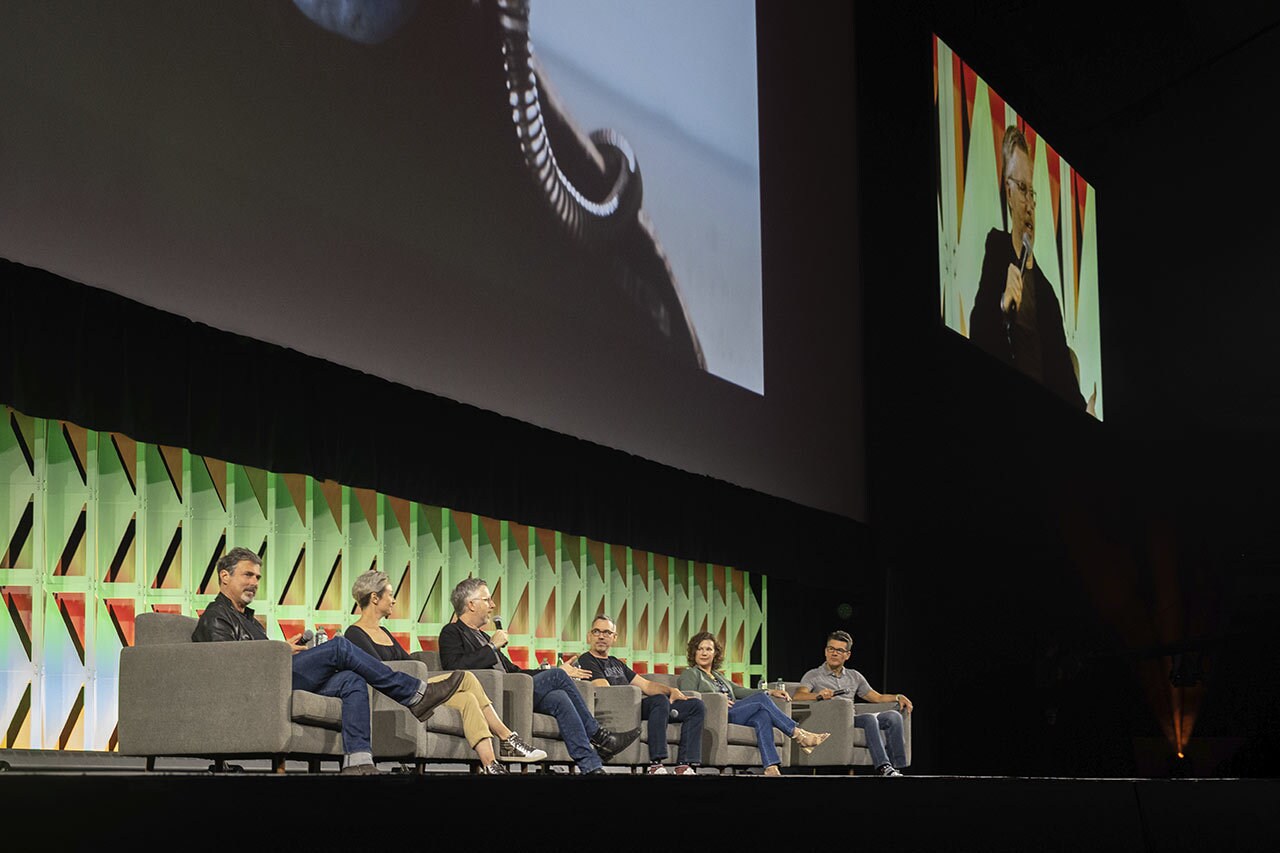 3. In bringing Cad Bane to life in live-action, producers took a subtly different approach to his voice. Corey Burton, voice actor of the Duros bounty hunter on Star Wars: The Clone Wars and Star Wars: The Bad Batch, returned to voice the fan-favorite character for his live-action debut in The Book of Boba Fett. Matthew Wood, supervising sound editor at Skywalker Sound, explained that in animation they employ a bit of processing on Burton's voice due to the breathing apparatus connected to Bane's head. "We went a little more real-world with it," Wood said, wanting to give Burton's performance more clarity. "Stunning actor to work with."
Bonnie Wild, sound editor and re-recording mixer, recalled feeling they'd served the character well when Dave Filoni, executive producer of the series and longtime shepherd of Cad Bane, was impressed with the sound design of the climactic standoff between the bounty hunter and Fett. "When you see Dave just enjoying it and just completely immersed in the action that he's created, there's a real sense of, 'All right, cool. We did it.'"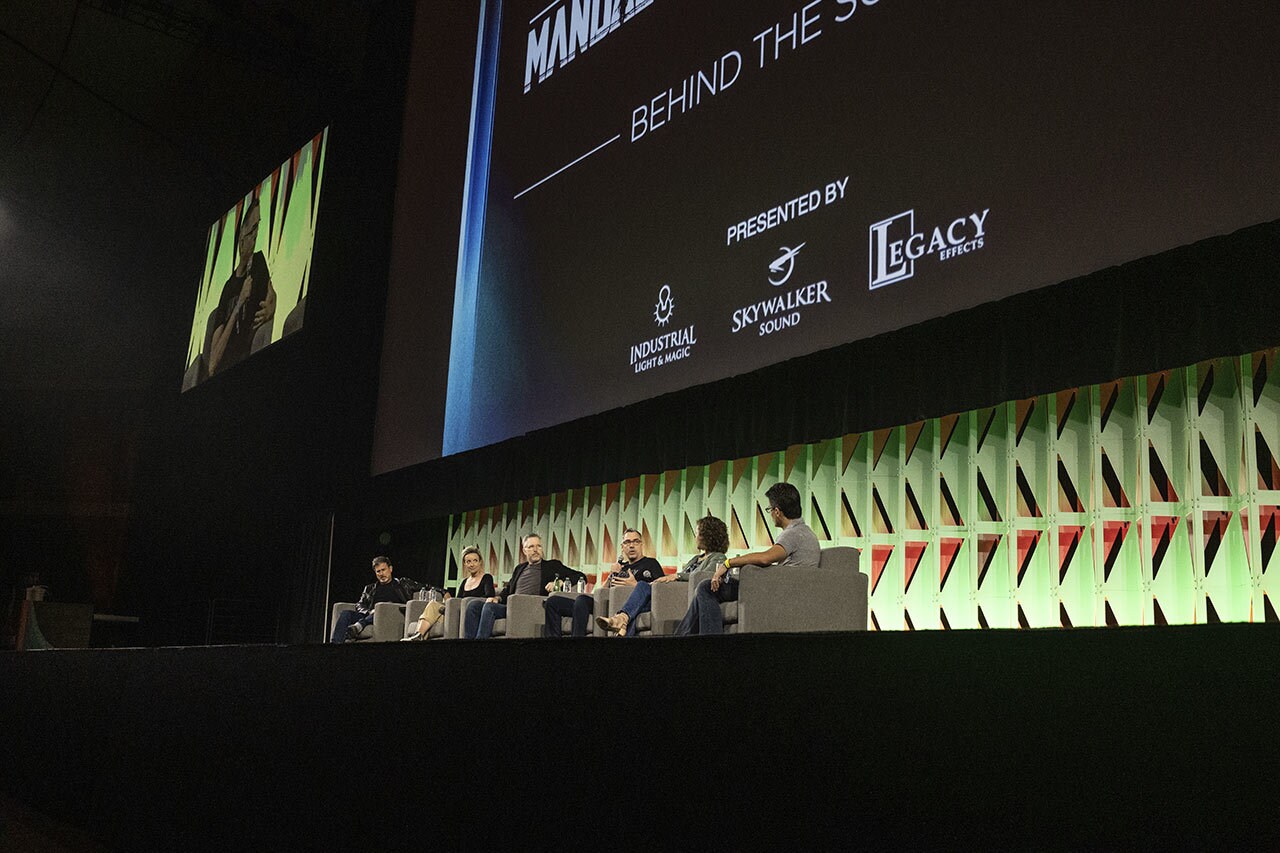 4. In searching for an actor to perform Luke Skywalker in The Book of Boba Fett, Jon Favreau and Dave Filoni got creative. While Luke appeared in The Mandalorian, his return appearance in The Book of Boba Fett would require many more scenes and VFX shots. The producers put out a semi-phony casting call through Lucasfilm's ILMxLAB division, not associating it with their show. That led them to Graham Hamilton. "You could tell he'd been trying to be this character during his rise through acting," Bluff said, noting how impressed they were with his audition. As a final step in the process, ILM swapped Mark Hamill's face onto Graham's audition video. "Once we saw that, Dave and Jon locked him in," Bluff said. Hamilton was "gobsmacked" when he found it, told personally by Filoni and Favreau. In the end, Hamill performed the part on set as a guide, with Hamilton mimicking his technique; Face Swap technology -- which ILM had been experimenting with for a long time -- combined with a fully digital head, was then used to superimpose Hamill's face from the era of the original trilogy.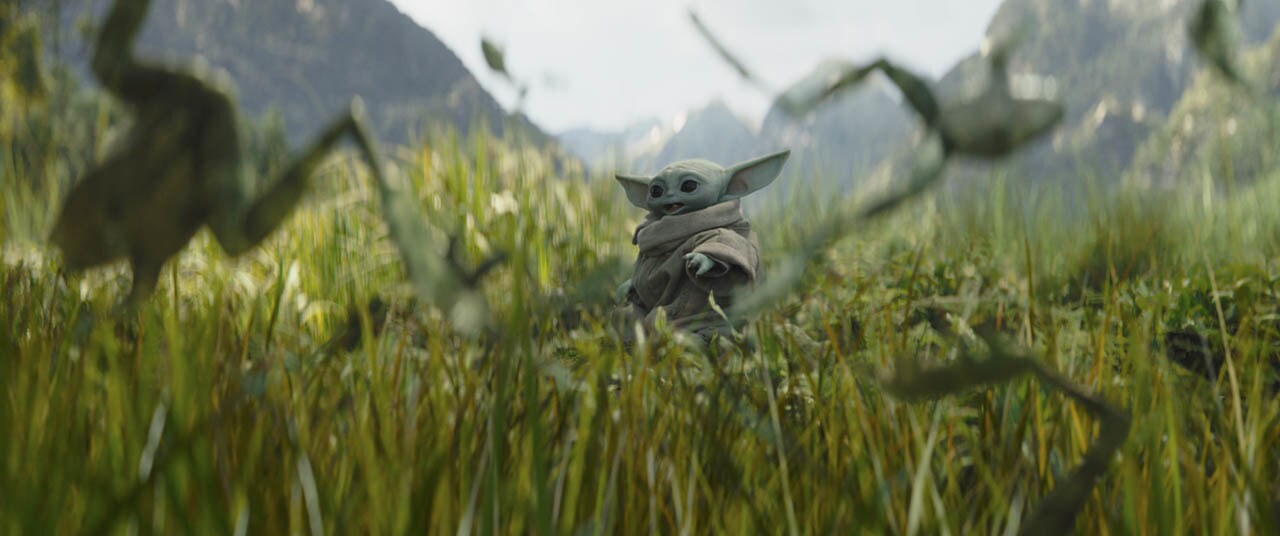 5. When planning some visual effects, sometimes the simplest solution is best. For the memorable scene in The Book of Boba Fett in which Luke Skywalker sits with Grogu and levitates several frogs out of a pond, Bluff had an idea: use wind-up toy frogs on strings to plan the shot and get the appropriate eyelines, and potentially some dripping water. It sounded good at the time, but not everyone was convinced. "Are you ready for your masterpiece," Filoni quipped on the day of the shoot. But in the end, it looked good; the whole crew applauded and Bluff felt a rush of relief. "I'll be here tomorrow," he remembered thinking. "They'll bring me back!" In the end, the wind-up frogs served as a great visual reference for ILM's CG artists, who would later replace them with photoreal CG frogs, which were animated to bring the whole shot together.