Mando and Bo-Katan run into trouble, while ex-Imperials start a new life on Coruscant.
Every week, StarWars.com is tracking our favorite moments from the Disney+ series The Mandalorian with "Bounty Hunting Highlights." Get your jetpacks and helmets on and join us for the ride!
Spoiler warning: This article contains plot details from The Mandalorian "Chapter 19: The Convert."
As The Mandalorian Season 3 continues, new beginnings have become possible for everyone — even those on the side of the Empire.
"Chapter 19: The Convert," directed by Lee Isaac Chung, picks up following Mando's trip into the Living Waters of Mandalore. But before Din Djarin can confirm his redemption in the eyes of his covert, he, Grogu, and Bo-Katan must escape some unexpected TIE interceptors. Meanwhile, we check in with Dr. Penn Pershing, an ex-Imperial scientist who served under Moff Gideon, now enrolled in a rehabilitation program on Coruscant. But has he really left his old ways behind? Chapter 19 brings solid action and surprises with its shift of focus to Pershing, and plants seeds for where the series and its characters might go. Here are five highlights.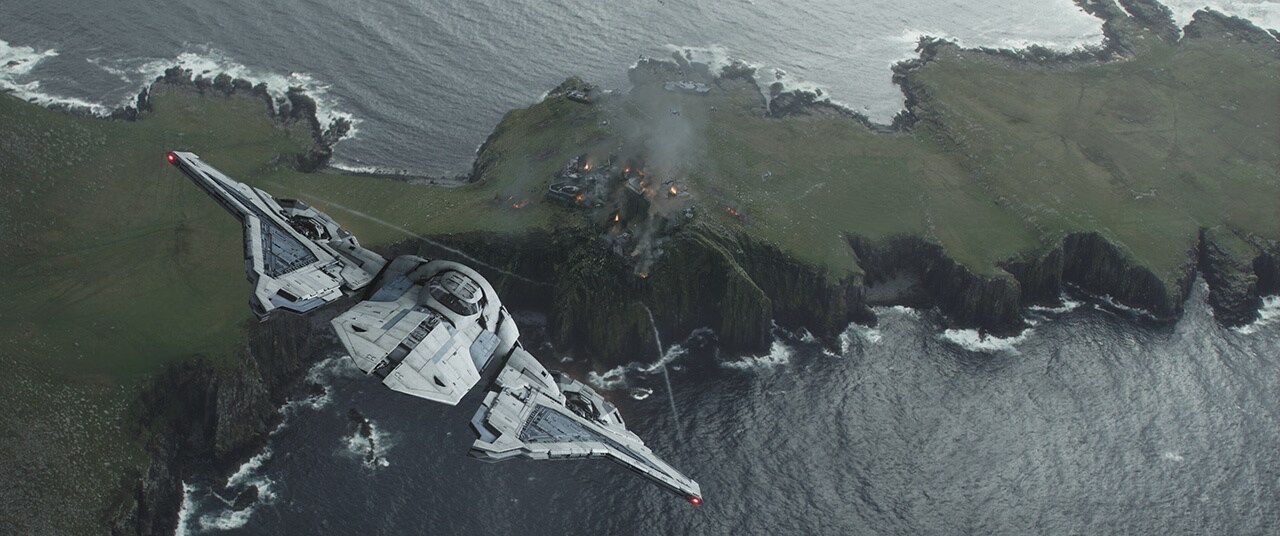 1. "Don't worry, I grew up flying these cliffs."

In a dynamic opening set piece, Din and Bo-Katan battle a swarm of TIE interceptors. The clash moves through outer space, the mountain ranges of Kalevala, and over oceans, with both Mandalorians showcasing some impressive piloting skills — though it all ultimately ends in tragedy for Bo-Katan following the destruction of her palace. The sequence also raises the question: where did all these TIEs come from?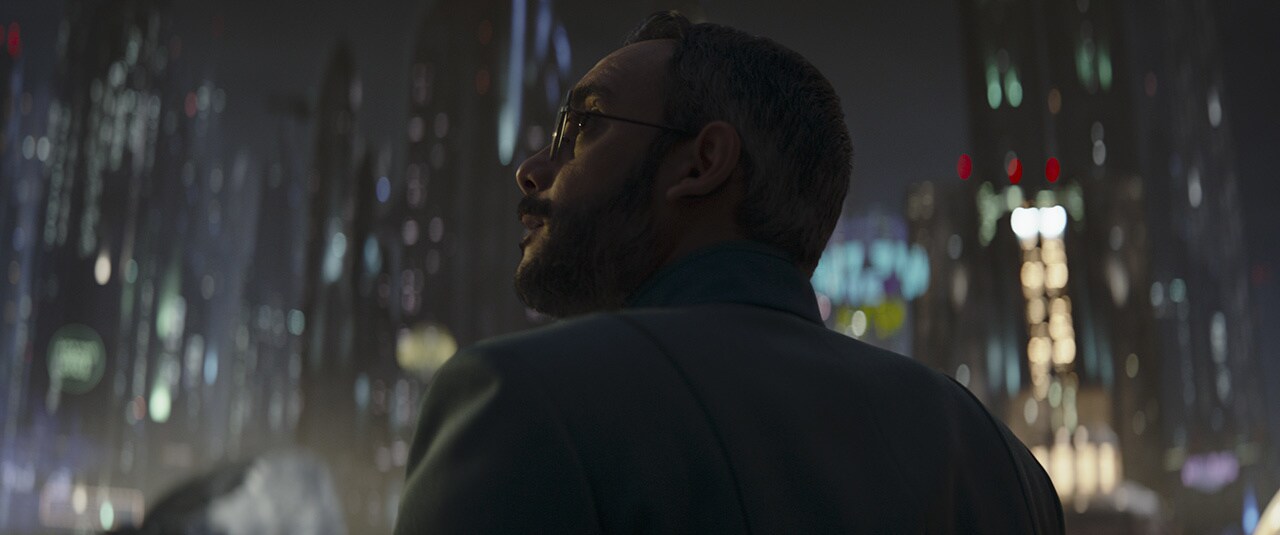 2. Ex-Imperials begin anew.

As the episode moves to center around Dr. Pershing, we learn that the New Republic has started the Amnesty Program for those who served the Empire. It's fascinating to hear a small group speak about what they miss from Imperial life — for Pershing, it's the yellow biscuits — in a scene that challenges our preconceptions about villains. But when it comes to Pershing, it's hard to decipher where his loyalties truly lie.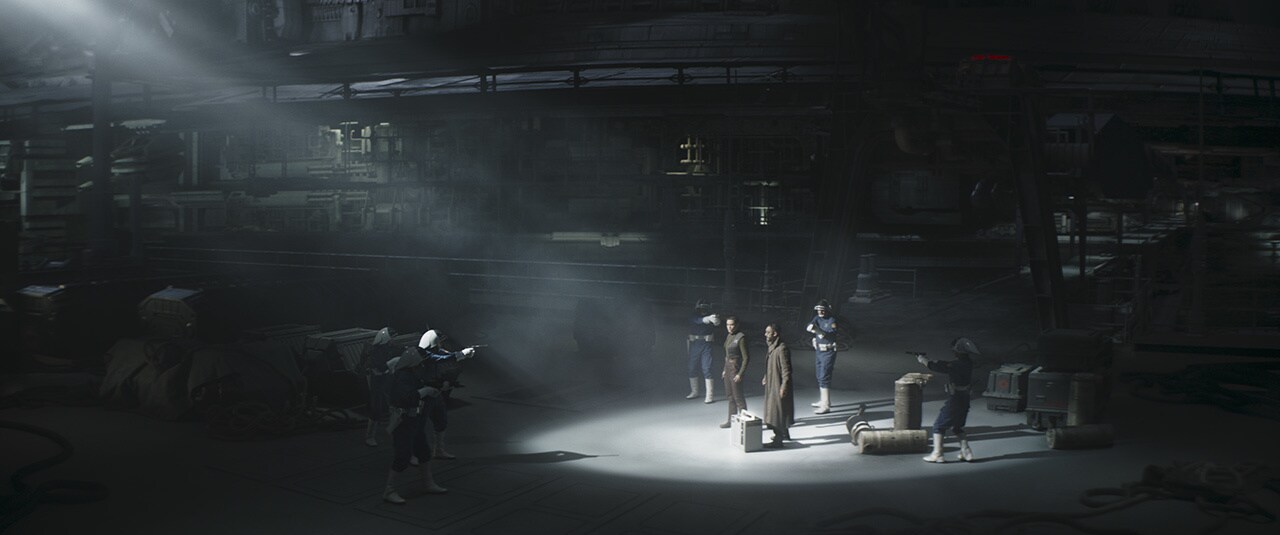 3. Betrayal.

Turns out, returning to his old research wasn't a good idea. Nor was trusting Elia Kane (Amnesty Officer G68), Moff Gideon's former communications officer.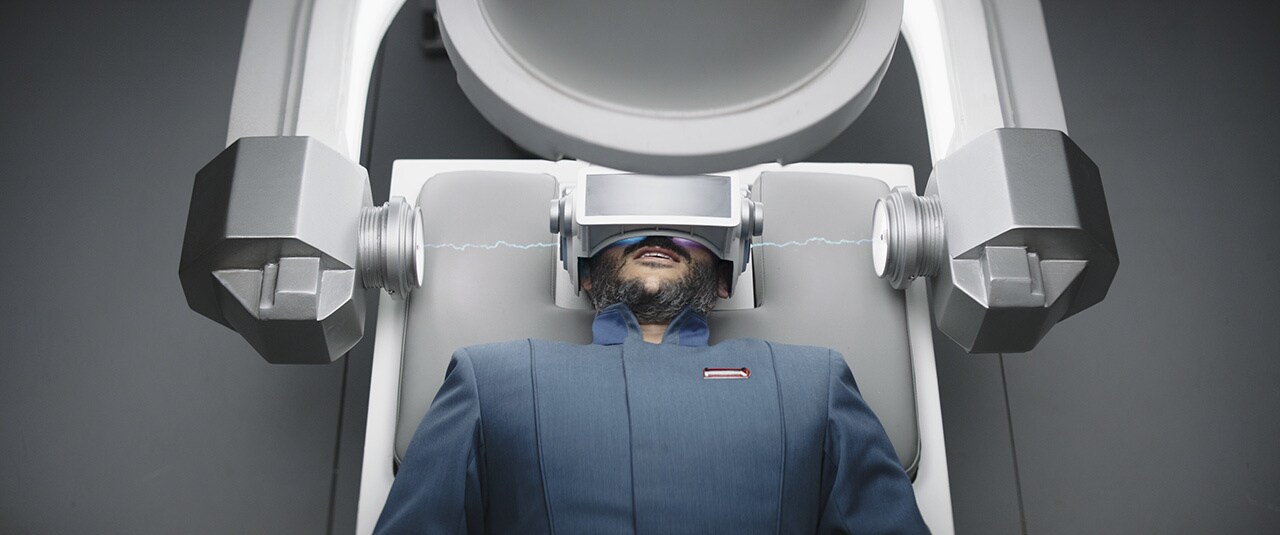 4. "It's a mind flayer!"

Galactic muzak plays while a New Republic doctor readies to mind wipe Pershing, making for an unsettling scene and showing that, in some ways, the New Republic isn't so different from the Empire. And things only get worse for Pershing when Kane is left alone in the control room and turns up the juice — an act that signals she may not be quite so reformed after all.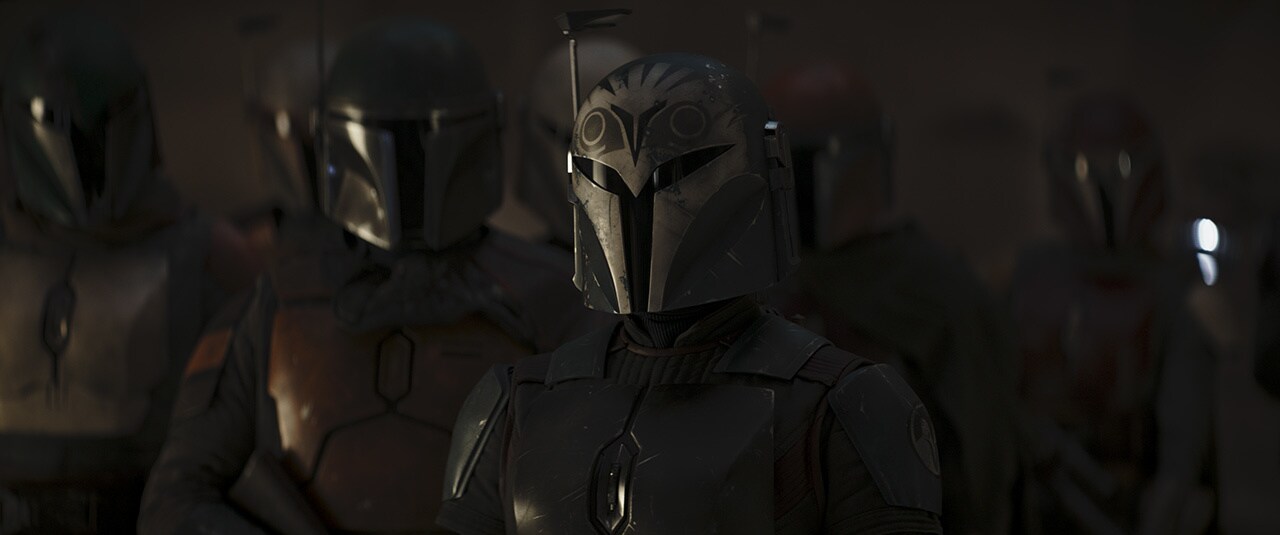 5. "You are one of us."

With Mando proving his redemption, the Armorer also welcomes Bo-Katan — who also bathed in the Living Waters — into the covert. Though she does not speak, it's clear that Bo-Katan is conflicted, and perhaps no longer writes off Din's kind as zealots.