Din Djarin returns to the birthplace of his people, the ravaged world of Mandalore.
Every week, StarWars.com is tracking our favorite moments from the Disney+ series The Mandalorian with "Bounty Hunting Highlights." Get your jetpacks and helmets on and join us for the ride!
Spoiler warning: This article contains plot details from The Mandalorian "Chapter 18: The Mines of Mandalore."
"Mandalore is not cursed."
Or…maybe it is. After stopping by Tatooine on Boonta Eve to pick up R5-D4 for a spelunking trip, the Mandalorian Din Djarin and Grogu arrive on Mandalore. The ruins of the once regal world are striking, a jagged landscape hiding untold terrors below the surface. In director Rachel Morrison's debut in the series, Din explores the vast unknown of the caves of Mandalore, Bo-Katan Kryze battles her way back from idly sitting on the throne on Kalevala, and Grogu proves he's stronger than he knows. Here are five highlights.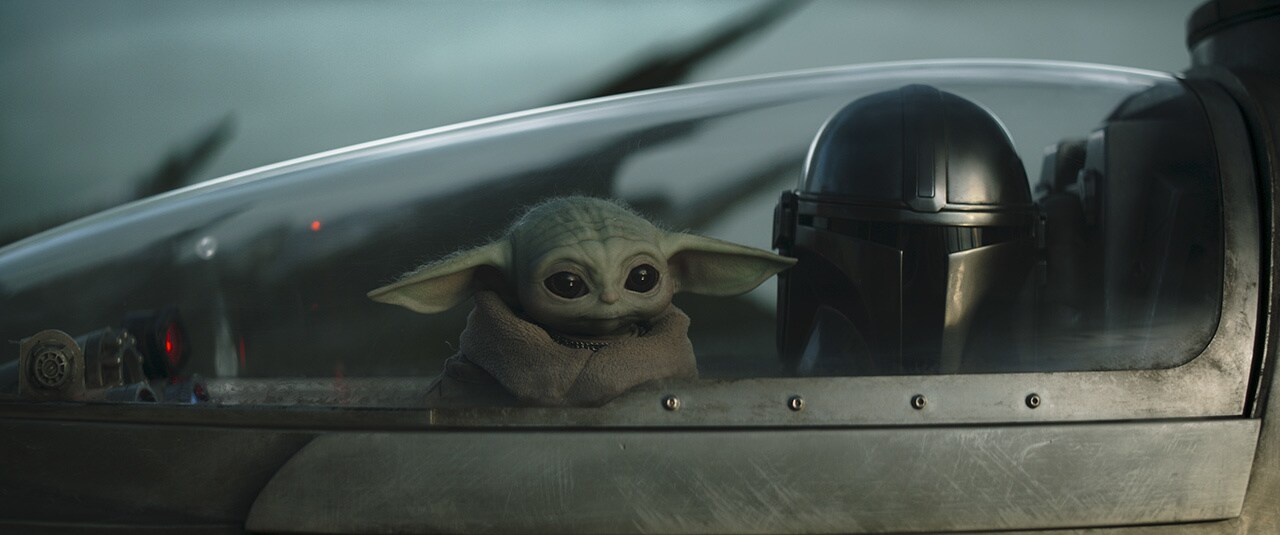 1. "Don't worry, kid. I'll be right back."

The post-war terrain of Mandalore, realized for the first time in live-action, is a painfully beautiful landscape that resembles shards of green glass, thanks to the Empire's bombardments of the surface. But as Din counsels Grogu, "It's Mandalore, the homeworld of our people." And with some help from R5-D4, Din Djarin ventures into the ruins…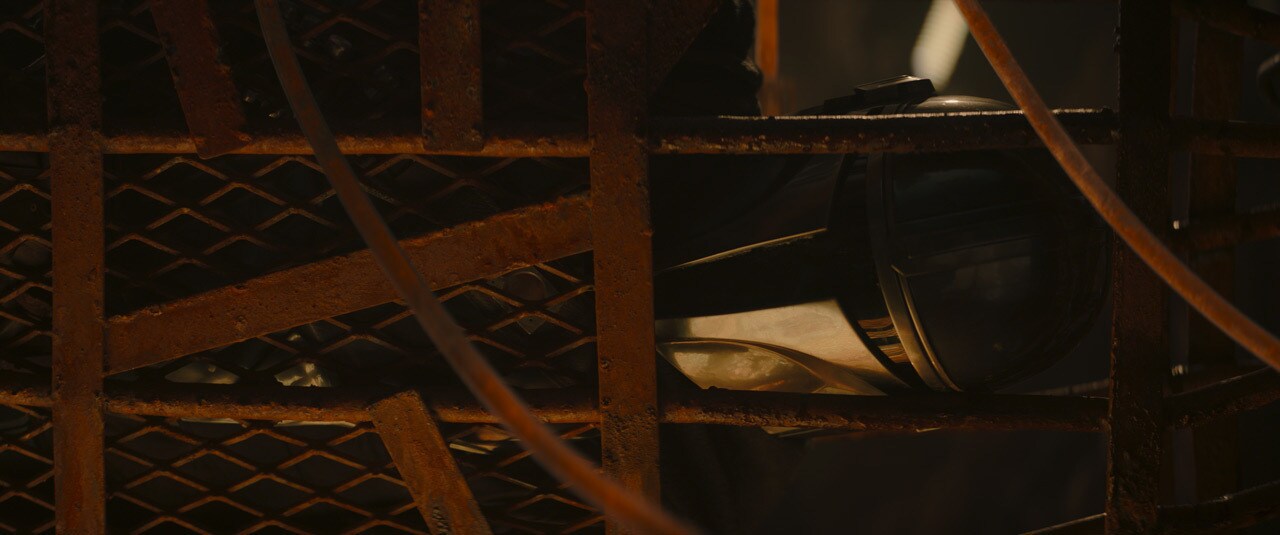 2. Captured!

After expertly fighting off some Alamites in the caves, Djarin momentarily lets his guard down when he finds a helmet in the sand. As Bo-Katan says later, the once great city has become little more than a tomb. And, unfortunately for Din, it's also a trap. In a blink, a somber moment turns to panic as the Mandalorian is snatched up by a scuttling scavenger.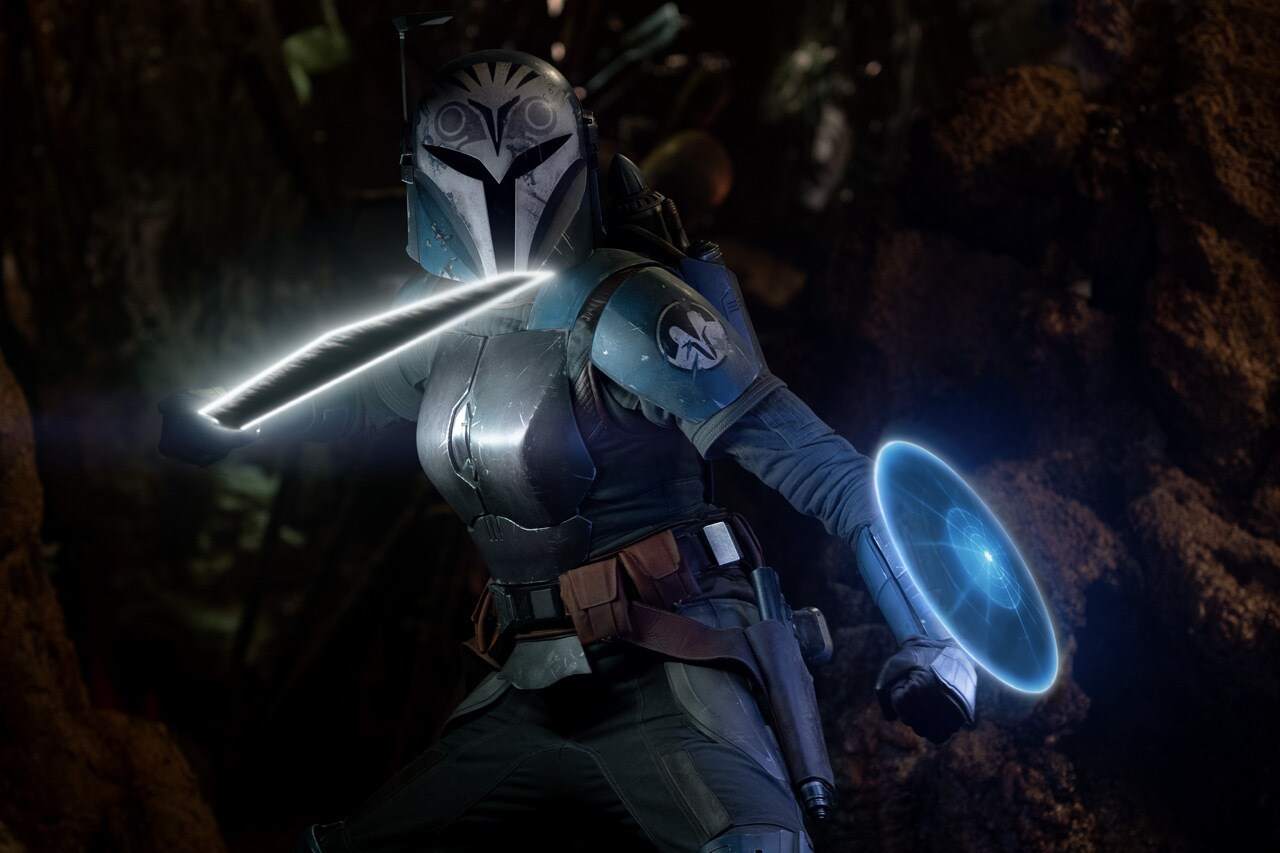 3. Bo-Katan reunites with the Darksaber.

When Bo-Katan is summoned to rescue Din Djarin from his beastly captors, she once more wields the Darksaber. Din Djarin may have claimed it fair and square, but it's hard to imagine the weapon truly belonging in the hands of anyone but Lady Kryze.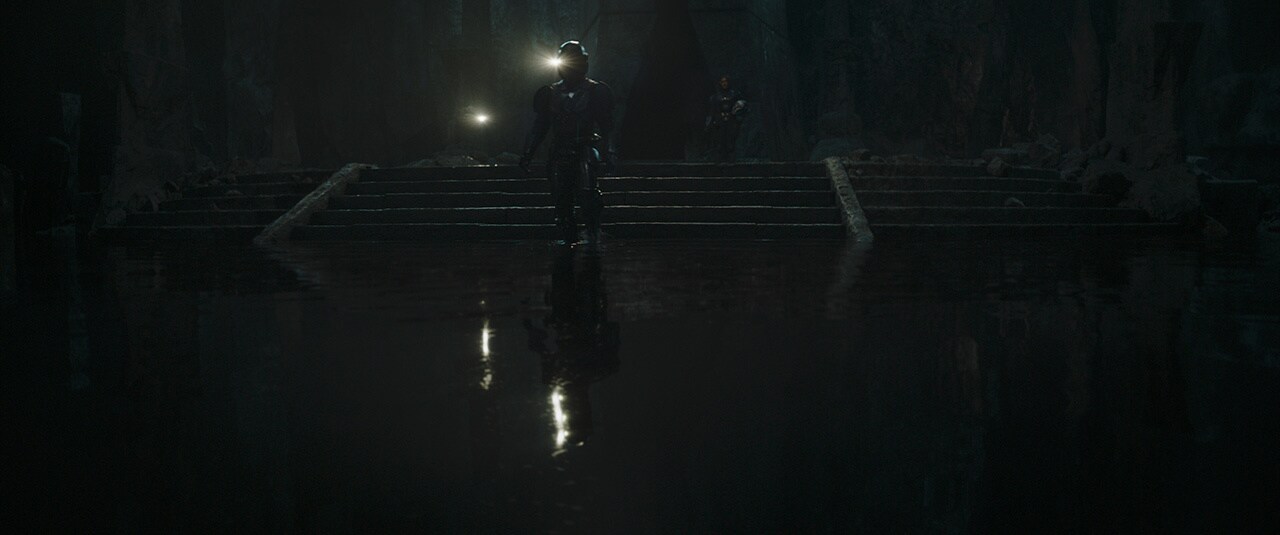 4. The Living Waters.

En route to the Living Waters, the cave system gives Bo-Katan and Din Djarin time to discuss their shared history. The Mandalorian has never traveled to Mandalore before, but through Bo's eyes we can almost see the majestic civic center that now lies in ruin, and her proud father looking on as she was baptized in the Living Waters many years ago. "He was a great man," she tells Djarin. "He died defending Mandalore."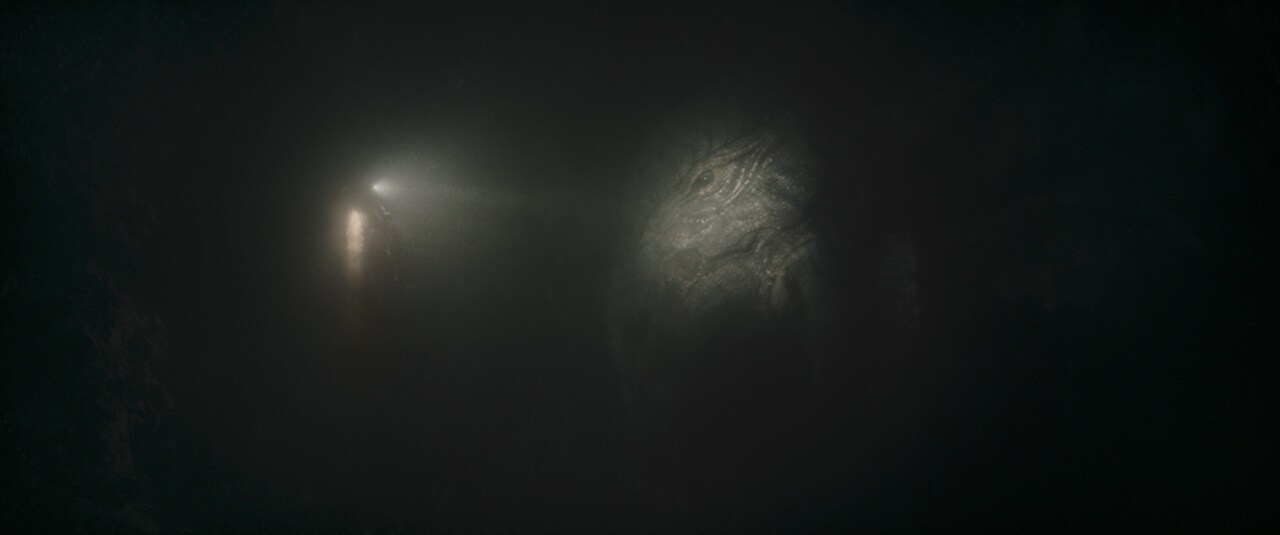 5. What lies beneath…

Din's sacred ritual in the Living Waters is interrupted by a sudden plunge deep below the water's surface, and it's up to Bo-Katan to save his life once more. But when she glimpses a beast in the depths, she audibly gasps. Could it be the mythosaur of legend?