The Mandalorian and the Child seek out the ruins of an ancient temple, but find that they remain targets.
Every week, StarWars.com is tracking our favorite moments from the Disney+ series The Mandalorian with "Bounty Hunting Highlights." Get your jetpacks and helmets on and join us for the ride!

Spoiler alert: This article contains plot details from The Mandalorian "Chapter 14: The Tragedy."
"Bounty hunting is a complicated profession." That famous quote from The Mandalorian Season 1 has perhaps never rung truer than during the events of "Chapter 14: The Tragedy." The episode picks up with Mando and Grogu arriving at Tython, home to an ancient Jedi temple that may help them finally find a Jedi. But when other parties seek out the duo, matters become much more challenging and high stakes. "The Tragedy" features some fantastic action set pieces, shocking reveals and alliances, and new threats, making for an episode that promises to be long-remembered. Here are our favorite moments.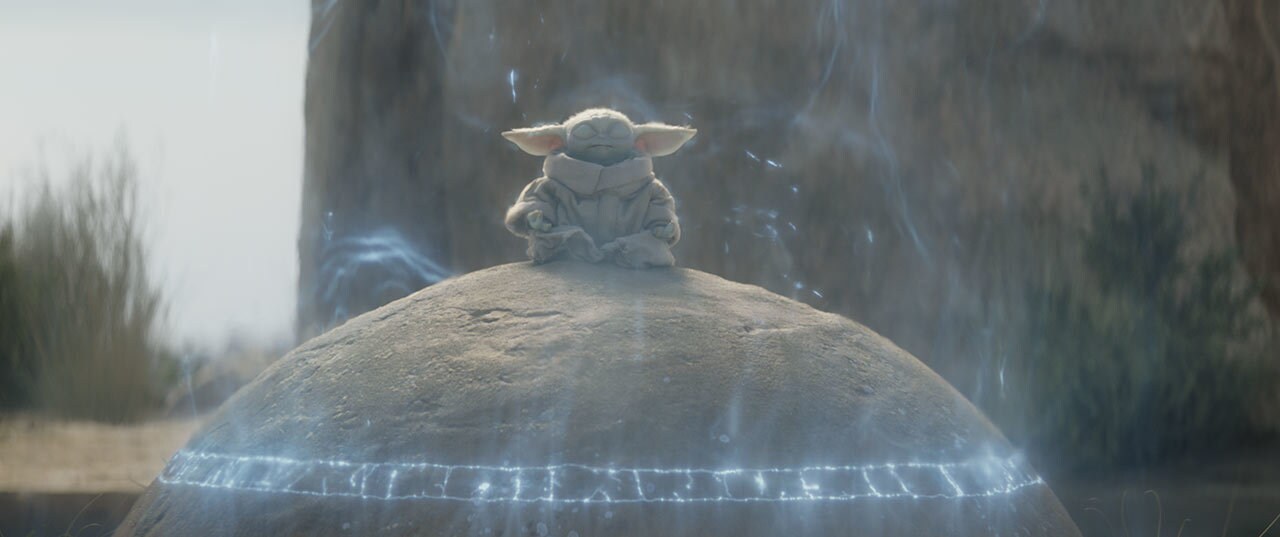 1. The mystery of the seeing stone.
Mando and Grogu find the seeing stone, which the young being will have to "activate" in order to connect with a Jedi through the Force. And when he does, it's not like anything we've seen thus far.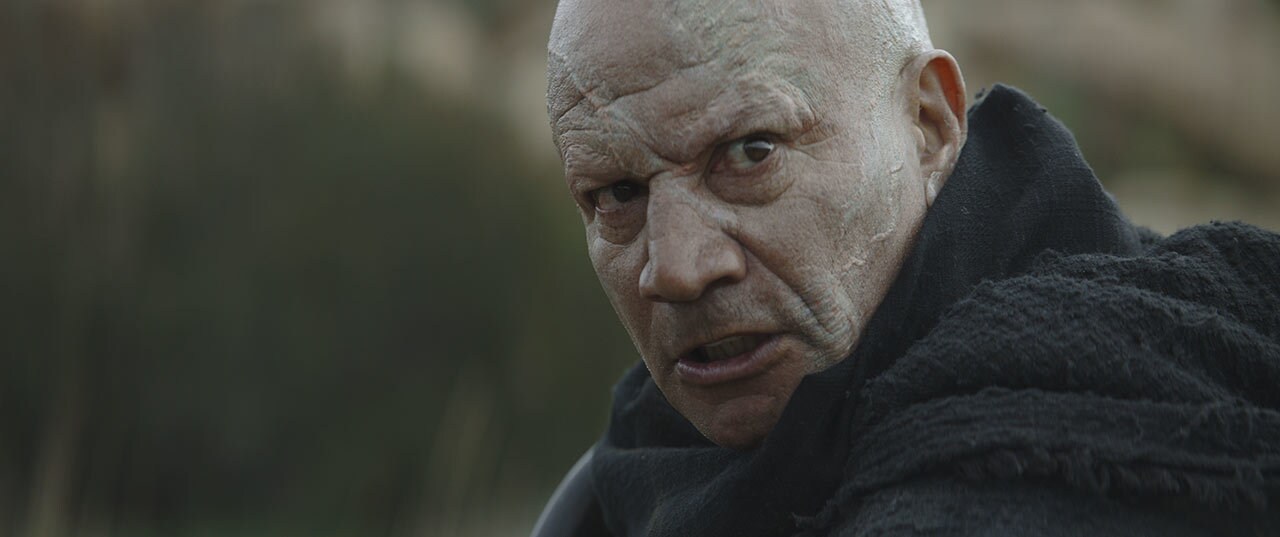 2. "I am a simple man making his way through the galaxy, like my father before me."
The legend returns! Boba Fett, once thought lost to the Great Pit of Carkoon, finally makes himself known to the Mandalorian. He demands that his armor, which Mando won from Cobb Vanth, be returned. Even maskless, Boba's an intimidating presence befitting his reputation…and it's just plain exciting to have him back.
Bonus highlight: Boba brought another fan favorite -- Ming-Na Wen's cunning assassin, Fennec Shand -- with him.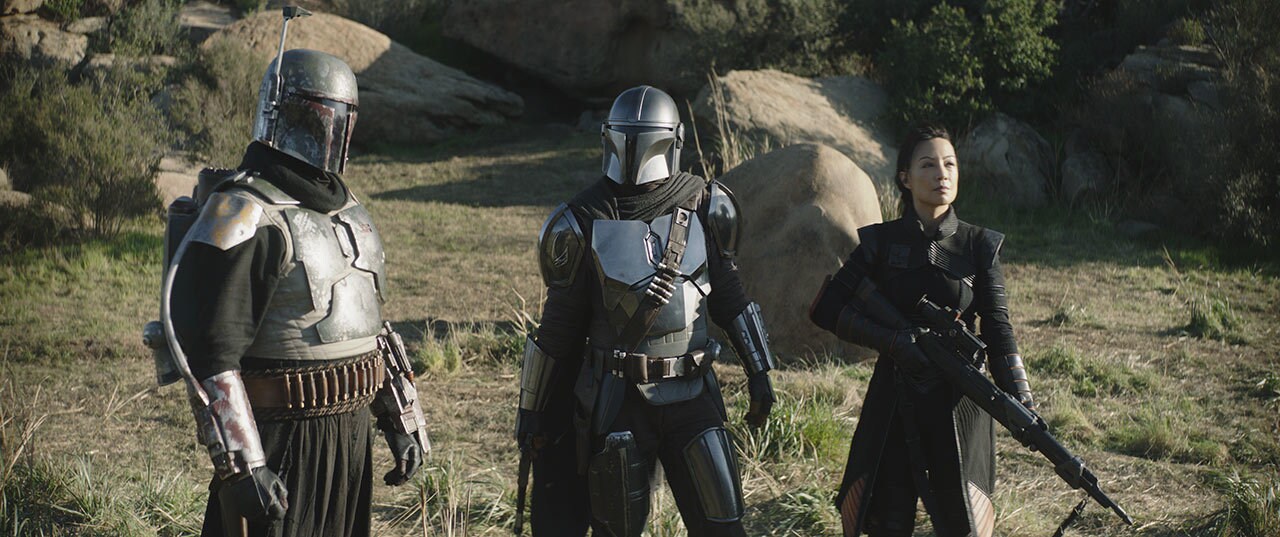 3. An all-star team.
Though Din Djarin has already had several memorable team-ups during Season 1, this might be the best. Mando, Fennec, and Boba Fett working together? That's a dream lineup for any fantasy roster.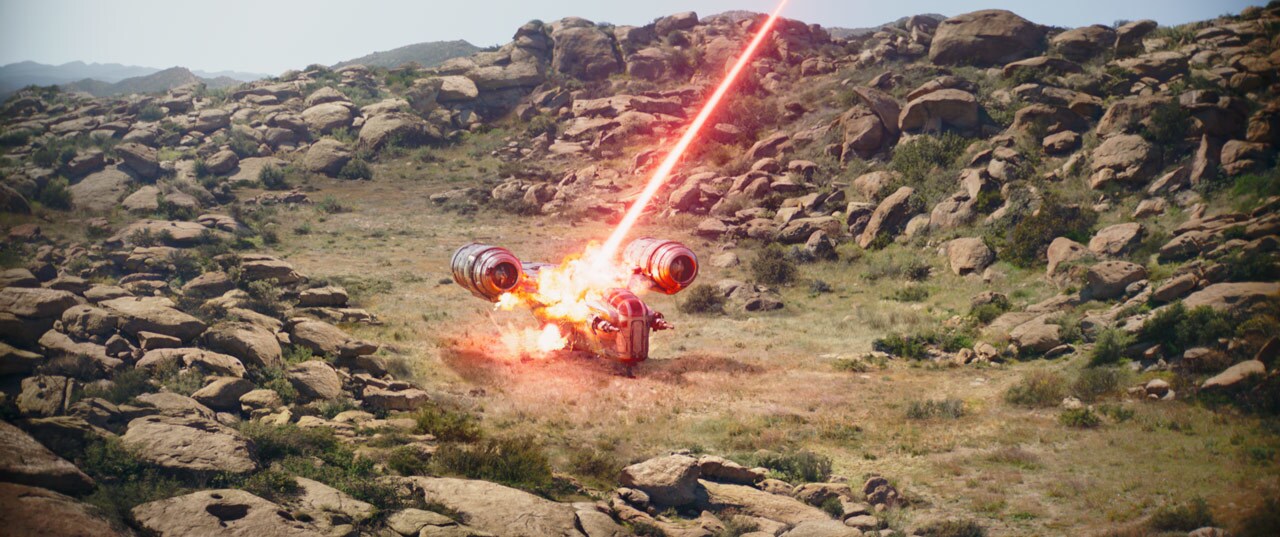 4. RIP Razor Crest.
Of all this episode's shocks, the destruction of Mando's ship is maybe the most unexpected. The act essentially ends the Mandalorian's hopes for saving Grogu, reminding us of the might of the Empire -- and for fans who came to love that ship, which seemed to bounce back from anything, it's a hard pill to swallow.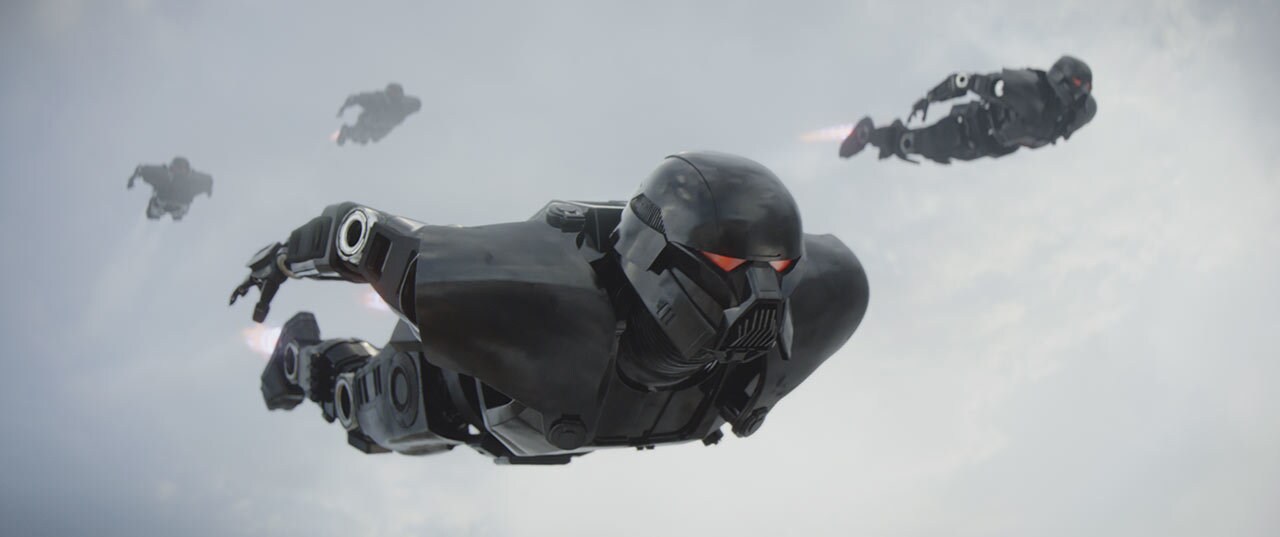 5. Dark troopers revealed.
Moff Gideon's secret weapons -- the latest generation of combat droid -- finally come into play. And they're terrifying.