Executive producer/supervising director Brad Rau and executive producer/head writer Jennifer Corbett tell StarWars.com what fans can expect from the next leg of Clone Force 99's journey on Disney+.
Clone Force 99 is at a crossroads.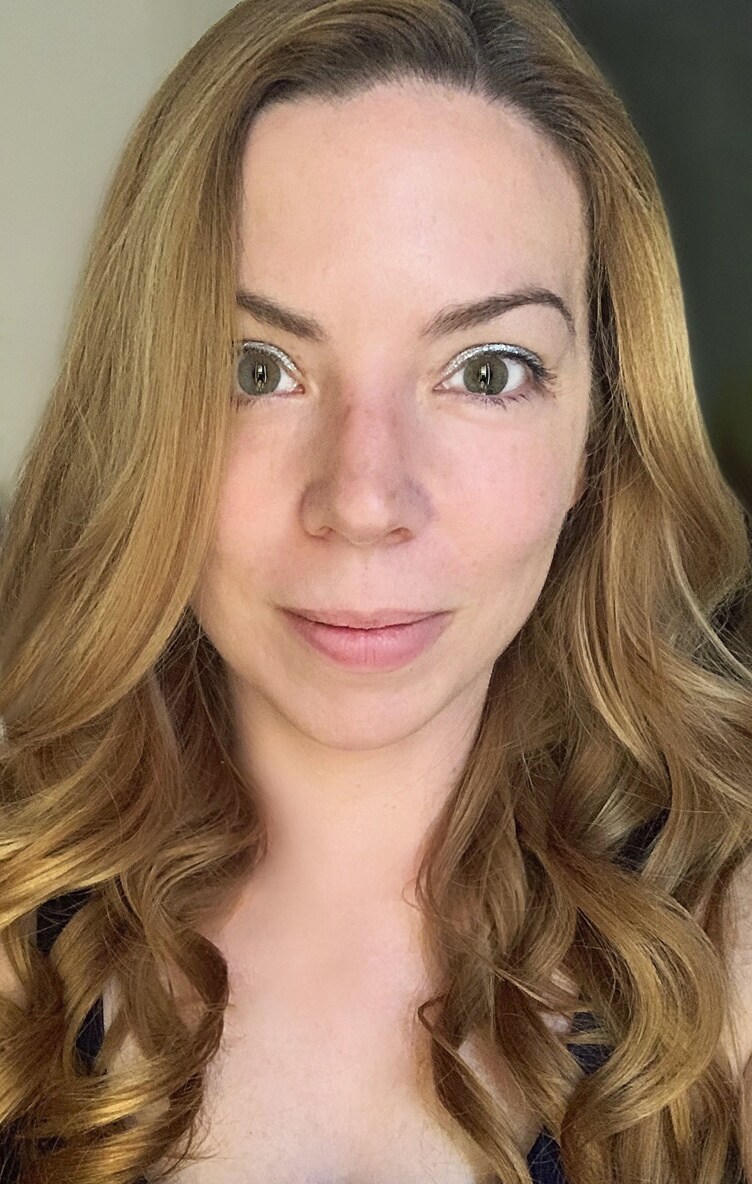 The war has come to an end and with it the Galactic Republic they served. The destruction of Tipoca City on Kamino in the Season 1 finale of Star Wars: The Bad Batch means the Empire now believes the elite squad is gone. And if they lay low and play their cards right, they can keep themselves and their newest member, Omega, safe in Season 2, with a two-episode premiere now streaming on Disney+.
"We purposely ended Season 1 closing a chapter," executive producer Jennifer Corbett, who also serves as the series' head writer, tells StarWars.com. "It was sort of a reset for the show. The idea was that now that Tipoca City was destroyed, the Empire thinks the Batch perished in that attack, so they have this relative freedom. They can do missions now and stay a bit more under the radar." But laying low is no simple task for the morally-driven Batch. "We wanted to very quickly pull them back in as they keep getting sucked into the bigger Galactic conflict," Corbett adds, "and things get a bit more complicated for them."
Corbett and supervising director/executive producer Brad Rau both have their own headcanon about what the Batch has been up to in the months between seasons. "They went from being these Republic troopers who were probably catered to in terms of the best gear, best equipment, best missions," Corbett says, to working to keep themselves fed, scraping by with worn-out armor, and doing whatever missions they can safely come by. "I sort of picture it as like a family road trip," she says with a laugh. "Cross-country, and you're right in the middle and you still have a long way to go."
"It became part of our poster for Celebration: The Long Road Ahead," Rau says. "We wanted to put them in a spot where things aren't great. What are they going to do? What's their next decision? The Empire is everywhere and the Empire's growing, so you can't really do whatever you want. It's a smaller world."
"Dare to be Great"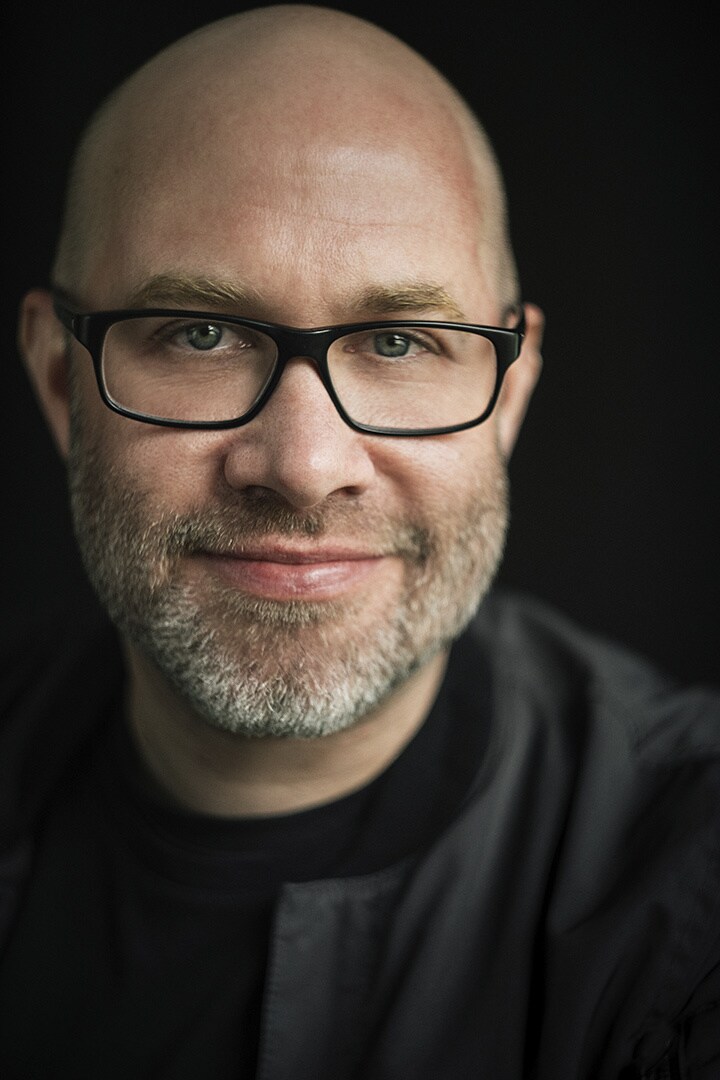 Beyond Clone Force 99 — Hunter, Wrecker, Tech, Echo, and Omega — the series, which spun off from an arc in the final season of Star Wars: The Clone Wars, will also explore what it means to be a regular clone soldier in a post-war galaxy. Captain Rex and Commander Cody will make appearances, alongside former Bad Batcher Crosshair, who has sworn his allegiance to the Empire despite the removal of his inhibitor chip. "Don't worry, Crosshair fans," Corbett says. "He's in there."
The series is also executive produced by Dave Filoni, who took Rau and Corbett's plans for a Crosshair-centric episode featuring a day in the life of a regular clone post-Order 66 and suggested the familiar face of Commander Cody as a cameo. The character's reveal in the teaser trailer at Star Wars Celebration Anaheim, along with the first glimpse at Wookiee Jedi youngling and Order 66 survivor Gungi from "The Gathering" arc in The Clone Wars, drew such an enthusiastic response from fans that it made the whole floor shake, Corbett recalls.
Filoni regularly challenges the team to push the boundaries of what they thought was possible, Corbett and Rau say. "He'll remind us, 'Dare to be great,'" Rau says. "I think it's important for everybody to hear that. We've gotta push as much as we can push."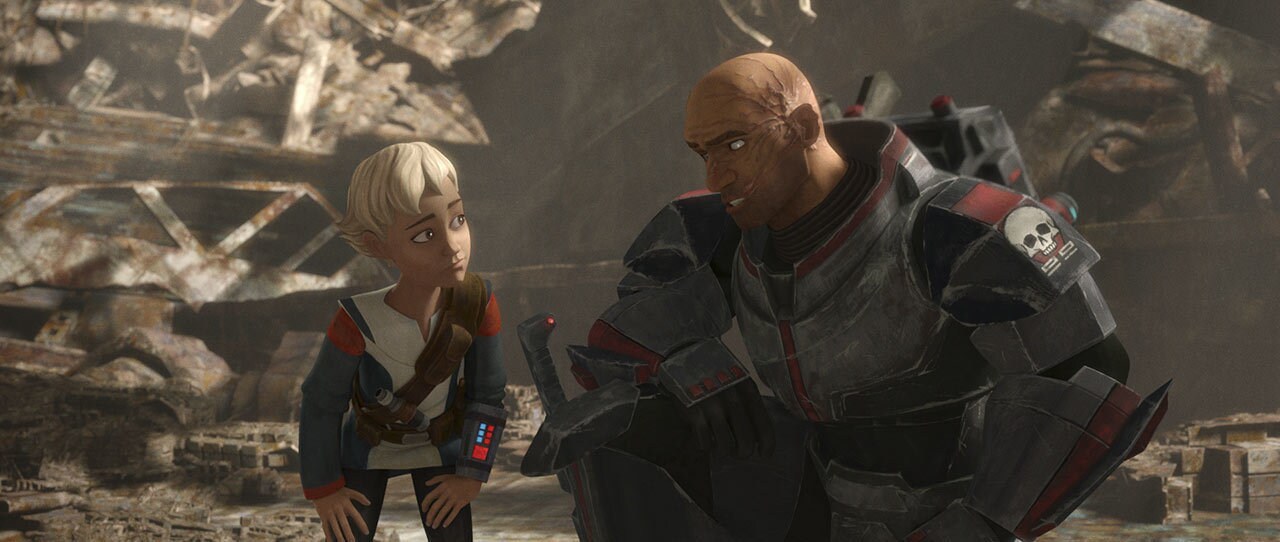 Since Season 1, the Bad Batch has grown and evolved as a unit, trying to find their place in a changing galaxy. "In the opening episode of Season 2, we wanted to do a crossroads mission for the Batch where they could either walk away from it or take a risk to get this war chest and hope maybe their wildest dreams could come true," Corbett says. Connecting to the wider galaxy, the Separatist world they settled on was none other than Serenno, former home of Count Dooku. The target? Dooku's Palace. "It's creepy and there were lots of treasures in there, so we jumped at that," Corbett says. "Dave adds that special sauce to the episodes."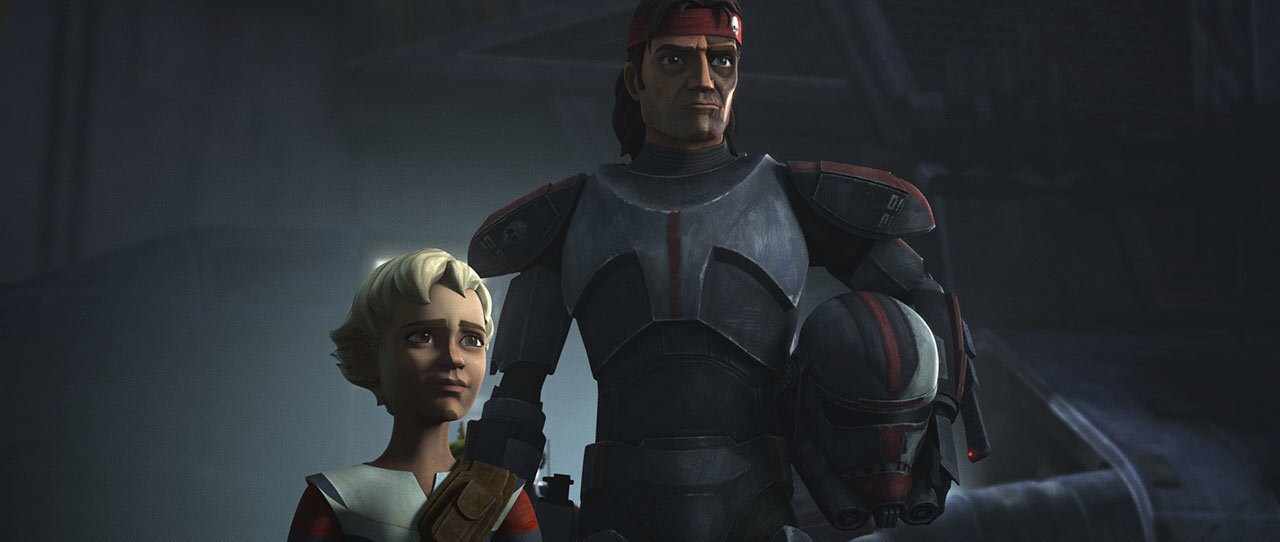 The Dad Batch

The creators work hard to keep the show accessible to fans of all-ages, imbuing stories with problems that could exist in our world as well as the galaxy far, far away. "It has to be something that our viewers can relate to," Corbett says.
Omega, the heart of Clone Force 99, certainly helps, providing a more innocent lens with which to view the world and its difficulties. In the aftermath of Order 66, the Bad Batch has become something of the Dad Batch to their youngest recruit, protecting her and teaching her the skills to survive.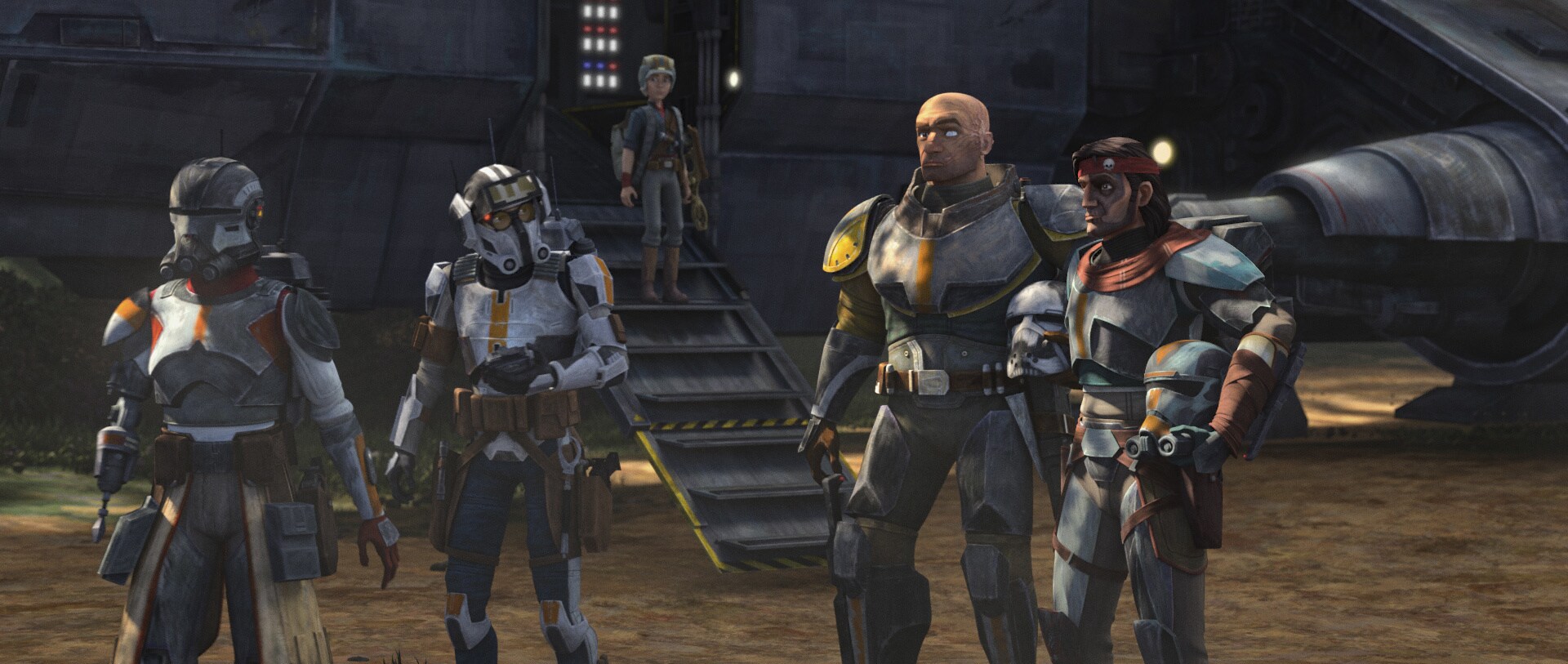 While Season 1 explored Omega's connection to Hunter and Wrecker, this season will delve more into her relationship with Echo and Tech, the creators promise. "Echo's so great and we really wanted to make sure that we carved out enough space for how he influences Omega and what he teaches her," Rau says. "The same with Tech," adds Corbett. "We got to have a lot of fun with him and sort of give him a little bit more, delving into their relationship a bit more."

Omega is changing and growing right alongside her found family. In the months that have passed between seasons, fans find a slightly older and wiser Omega, with nods to her more grown-up outlook inherent in her design and refined energybow skills. "At the end of Season 1, Omega got to witness firsthand the power of the Empire and how truly dangerous they are," Corbett says. Not only has that made the character shed some of her innocence, it's the kind of thing that would make anyone want to run and hide.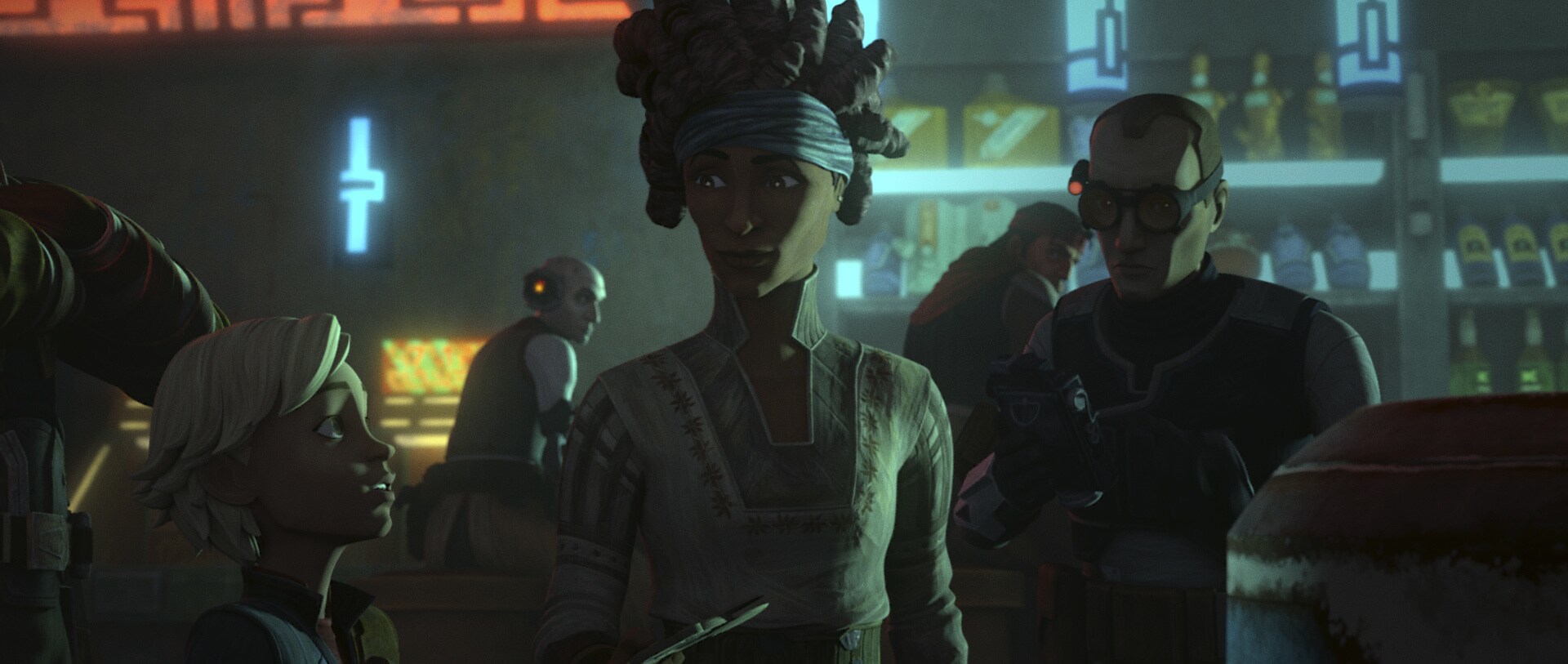 But there are bright spots in the galaxy, like newcomer Phee Genoa, played by Wanda Sykes. The rogue, described as a cross between Han Solo, Jack Sparrow, and real-life pirate Anne Bonny, is the perfect foil for both the no-nonsense Bad Batch and business-minded Cid. The creators even talked about the character — in code— while in line for the Pirates of the Caribbean ride at Disneyland, Rau says with a laugh. "Wanda is incredible and she brings so much to this swashbuckling character with so much bravado… a scoundrel that has a little bit more flair. If Cid is giving guff to these guys, who's gonna give guff to Cid?" Rau asks. "It's Phee Genoa. Intentionally, when we filmed her introduction, you get to meet her by her boots up on Cid's desk. And that tells you a lot about this character."

And this season, fans will catch up with Nala Se, who was saved from Kamino by Imperial forces, and Emperor Palpatine himself. "In the trailer, fans got to see Palpatine in the Senate, so we'll possibly be exploring Coruscant a little bit this season," Corbett teases. "And maybe coming into contact with people who would be there at that time and place."
The harsh reality of the Imperial regime forces the Bad Batch and Omega to ask themselves some tough questions this season, as they encounter others who are struggling amid the tyranny and ne'er-do-wells.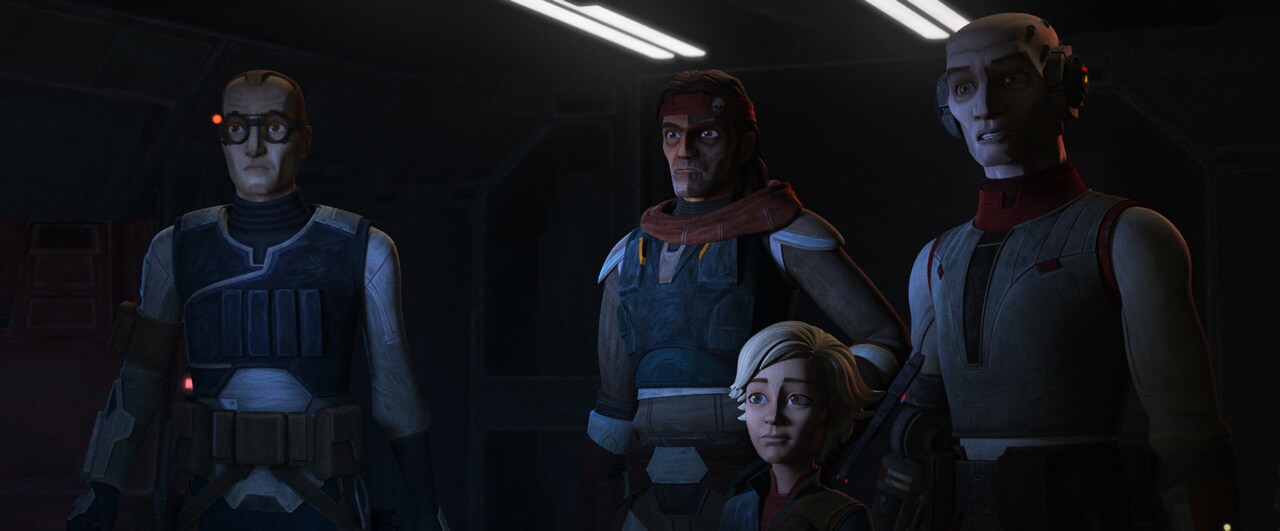 "Later in the season, we have this really sweet moment where Omega is putting that out to one of the dads," Rau says. "'This is terrible. What are we supposed to do?' And he tells her sometimes all we can do is try to help as much as we can and move on." It's a smaller moment of kindness and compassion in a larger conflict, but an important lesson, especially for younger viewers at home who may be overwhelmed by matters out of their own control in this galaxy. "What are we supposed to do when things are terrible? Sometimes you can just do your part. Sometimes just doing a little bit to help out is worth it. We think that's really important for kids to see and we really wanted to make that point."

And even in a dark time in the galaxy, there is always a glimmer of hope. "We always try to have the element of hope in there," Corbett says. "That's really what I think Star Wars is about. So we always wanna make sure that that's ingrained in these stories….There's a lot of heart in Season 2. I'm so excited for fans to be able to see really where we're taking this story and experience it."