These are the gifts you're looking for.
Have a Star Wars fan in your life but don't know what to get them for the holidays? StarWars.com is here to rescue you. We've pulled together some of the best new toys, collectibles, books, apparel, and more from around our galaxy. Plus, set your scanners on Gift the Galaxy every Tuesday for even more new products from across the Star Wars saga.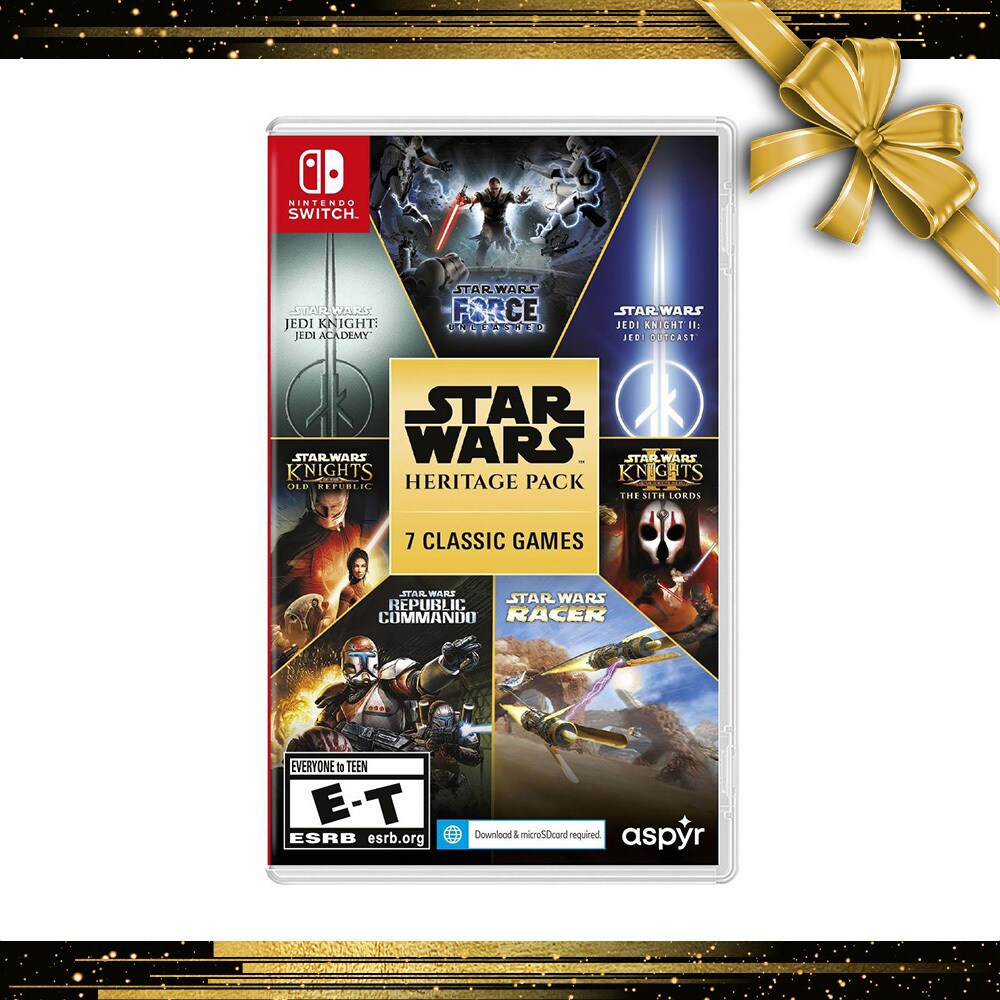 Star Wars Heritage Pack for Nintendo Switch by Aspyr and Lucasfilm Games

Now you're playing with Force power. This awesome collection of classic Star Wars games for Nintendo Switch includes Jedi Knight: Jedi Academy, Jedi Knight II: Jedi Outcast, Star Wars Episode I Racer, Star Wars Republic Commando, The Force Unleashed, Knights of the Old Republic, Knights of the Old Republic II: The Sith Lords. That's a lot of gaming greatness on one cartridge.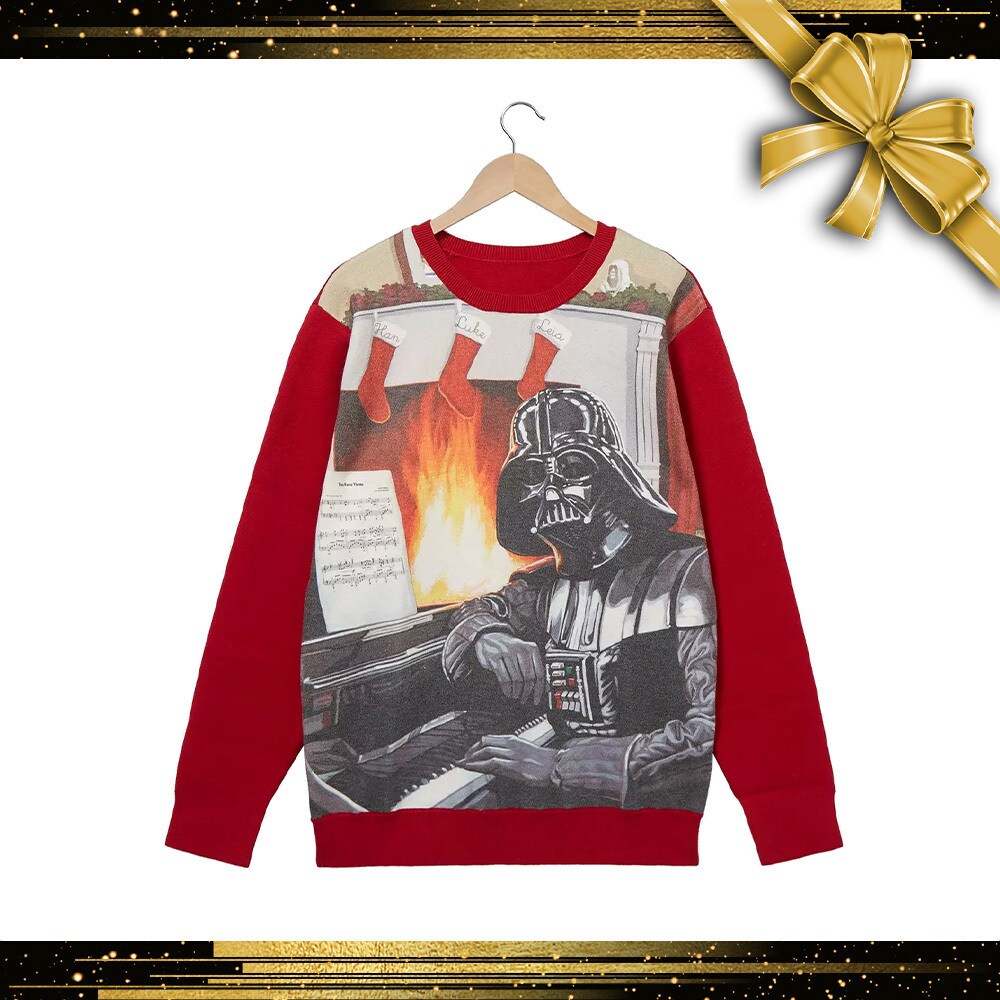 Darth Vader Piano Portrait Holiday Sweater by BoxLunch
Behold some most impressive holiday attire: The Dark Lord of the Sith is ready to play all your favorite holiday classics on this amazing sweater.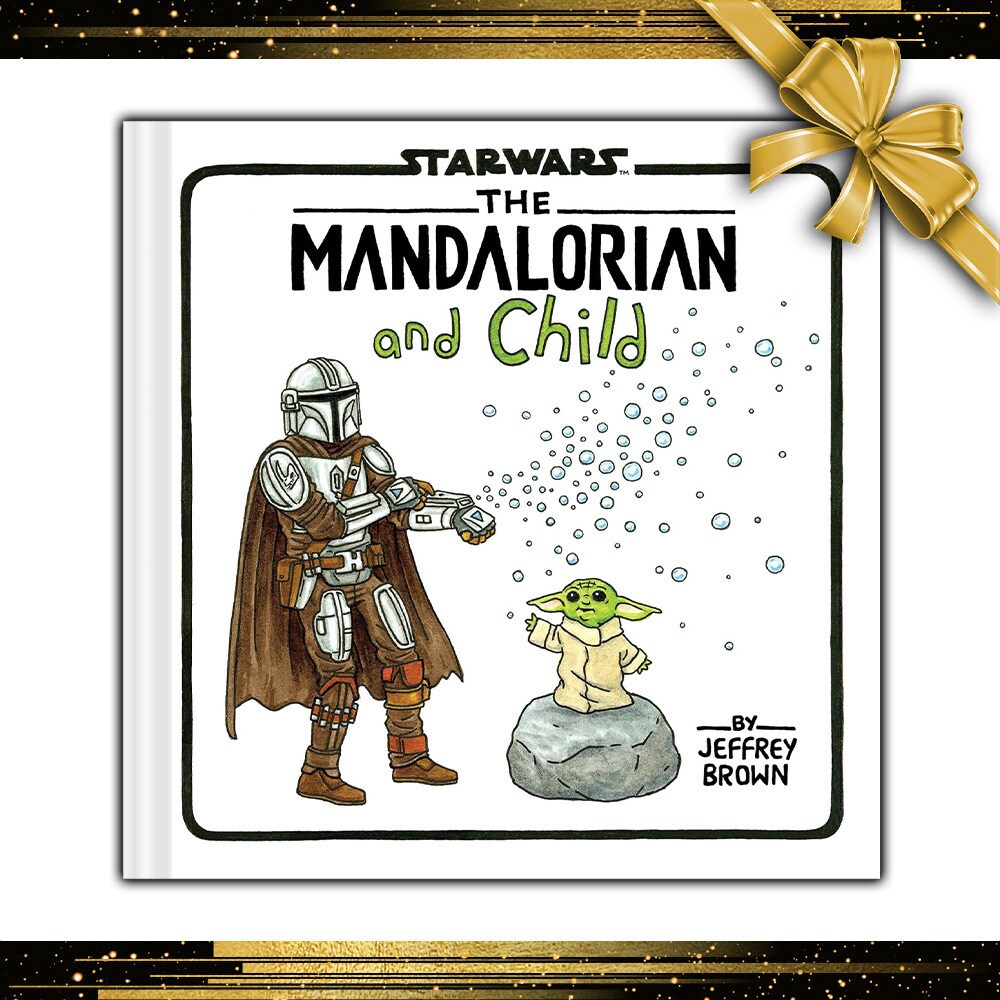 The Mandalorian and Child by Chronicle Books

Writer-artist Jeffrey Brown continues his series of charming all-ages books with The Mandalorian and Child. This new release focuses on Mando and Grogu as father and son, with smart comics and jokes (like finger painting with the Force) that Star Wars families can enjoy together.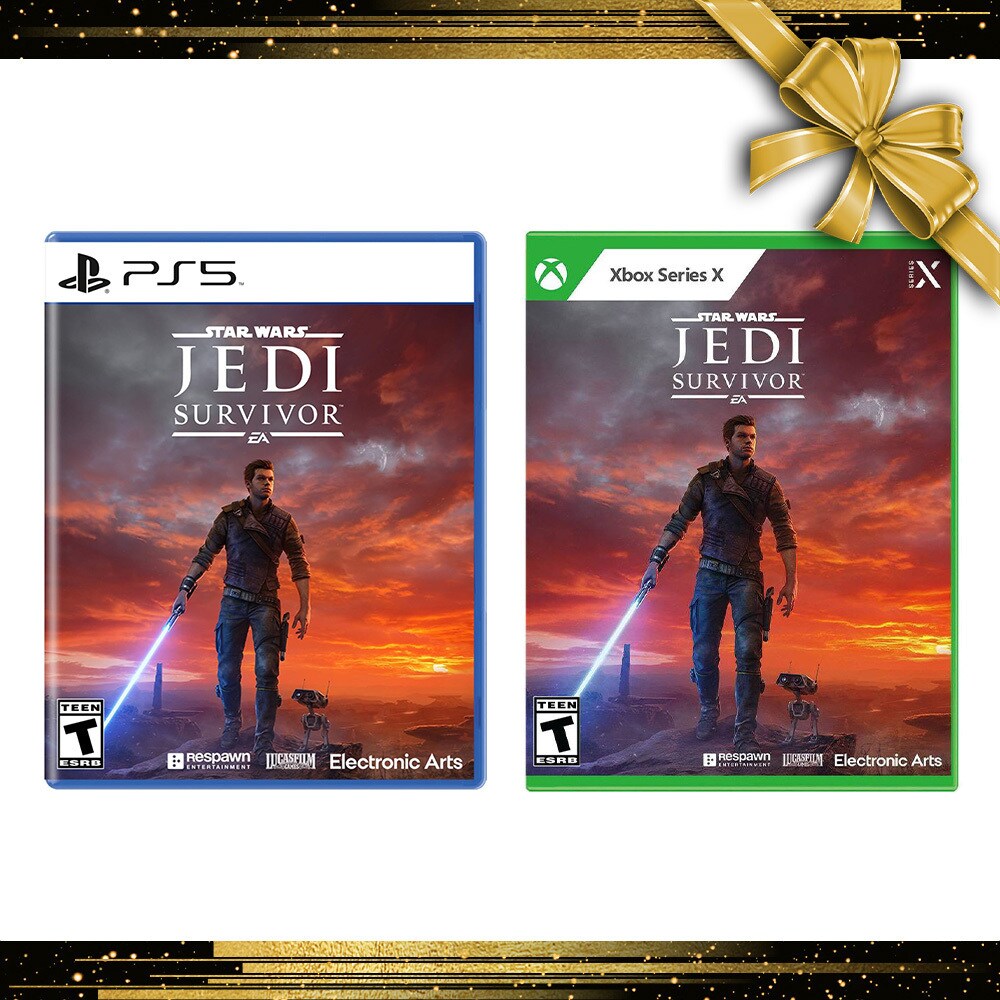 Star Wars Jedi: Survivor by Electronic Arts

Continuing the story of Order 66 survivor Cal Kestis, the critically-acclaimed sequel to Star Wars Jedi: Fallen Order is a must-play experience on today's consoles. Gorgeous graphics, excellent gameplay, and a thrilling story make for a modern classic.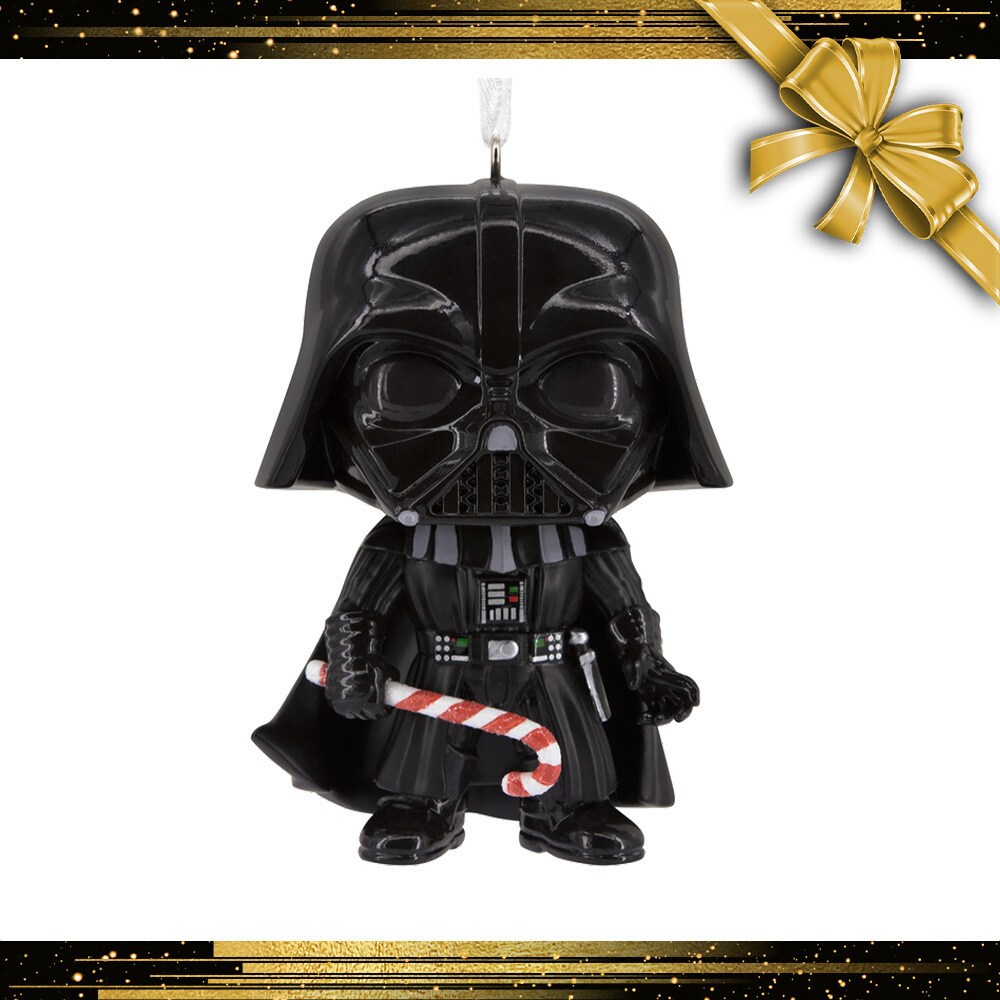 Holiday Darth Vader Ornament by Funko
Designed in the popular Funko Pop! style, Darth Vader has traded his Lightsaber for a candy cane on this seasonal ornament.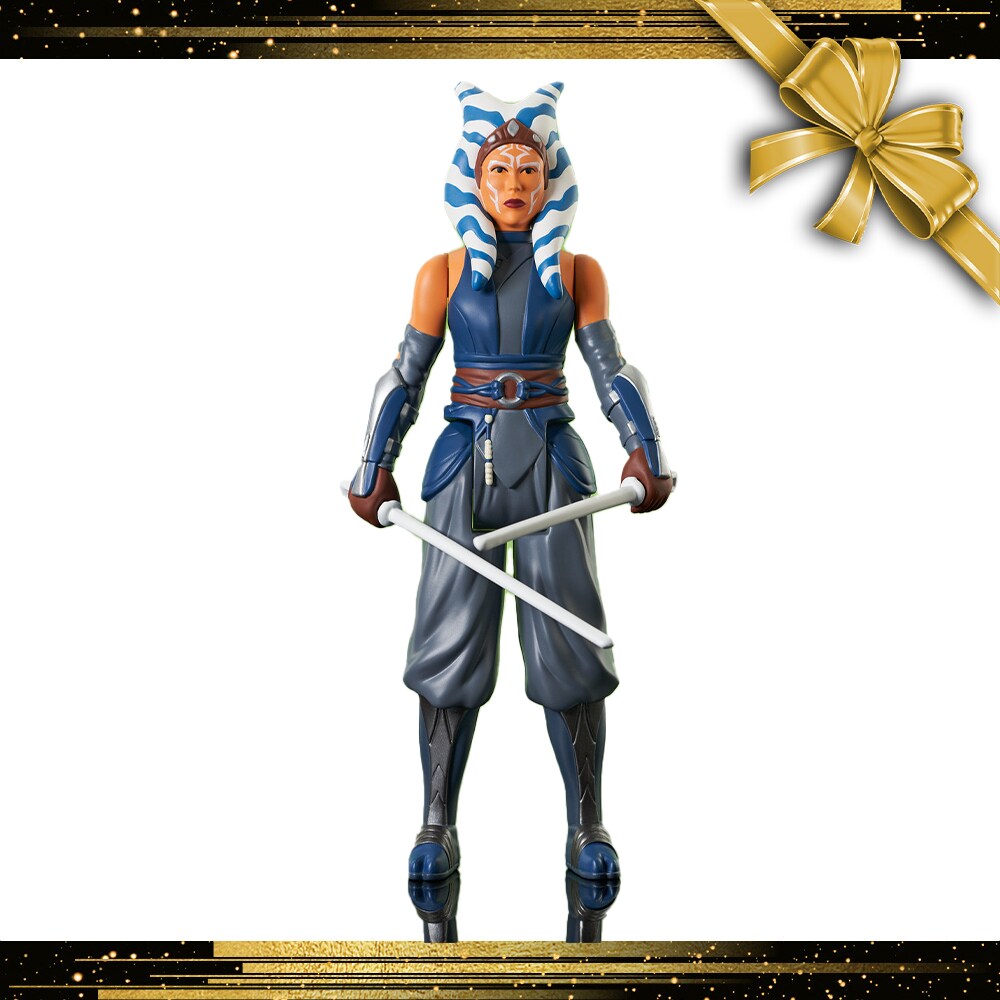 The Mandalorian - Ahsoka Tano Jumbo Figure by Gentle Giant Ltd

Snips comes to life in this unique collectible, a retro Kenner-style figure that measures 12 inches tall.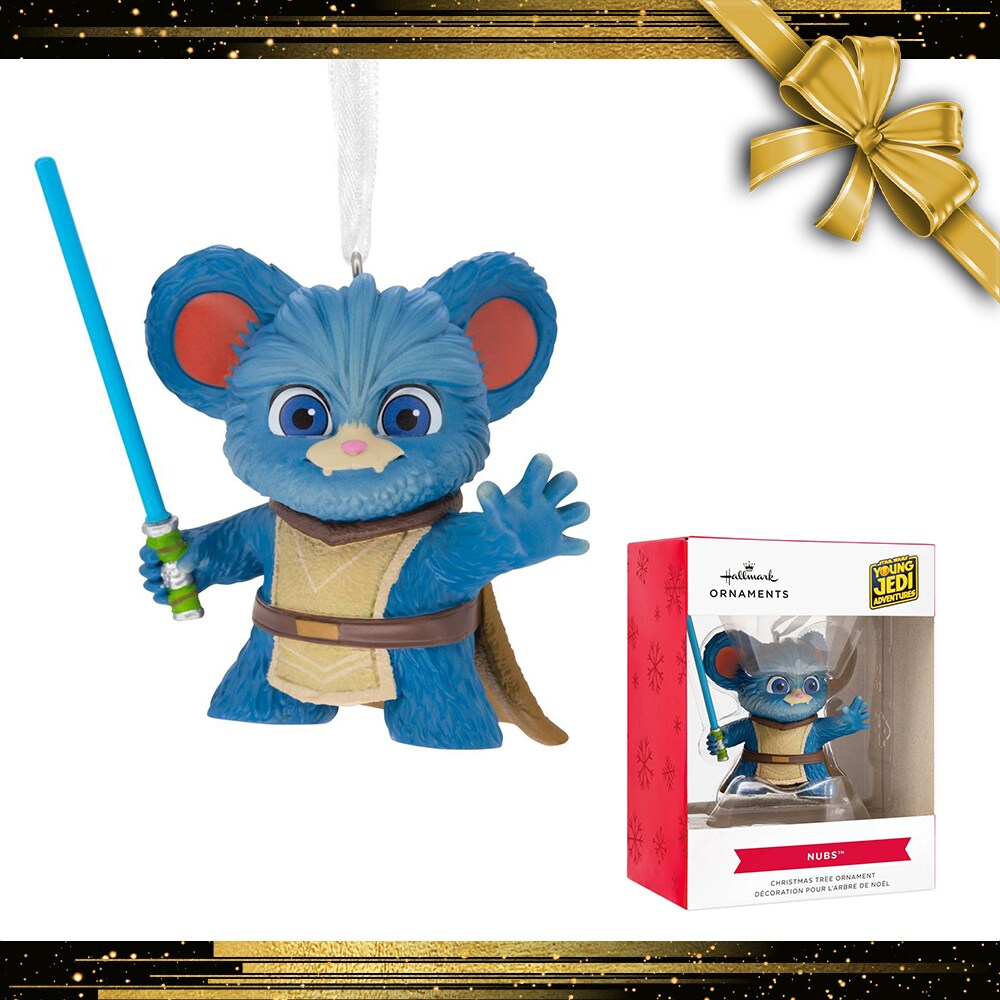 Star Wars: Young Jedi Adventures Nubs Ornament by Hallmark

#NubsNation! The super cute blue-furred youngling from Star Wars: Young Jedi Adventures is now a super cute holiday ornament, and sure to delight fans of the animated series.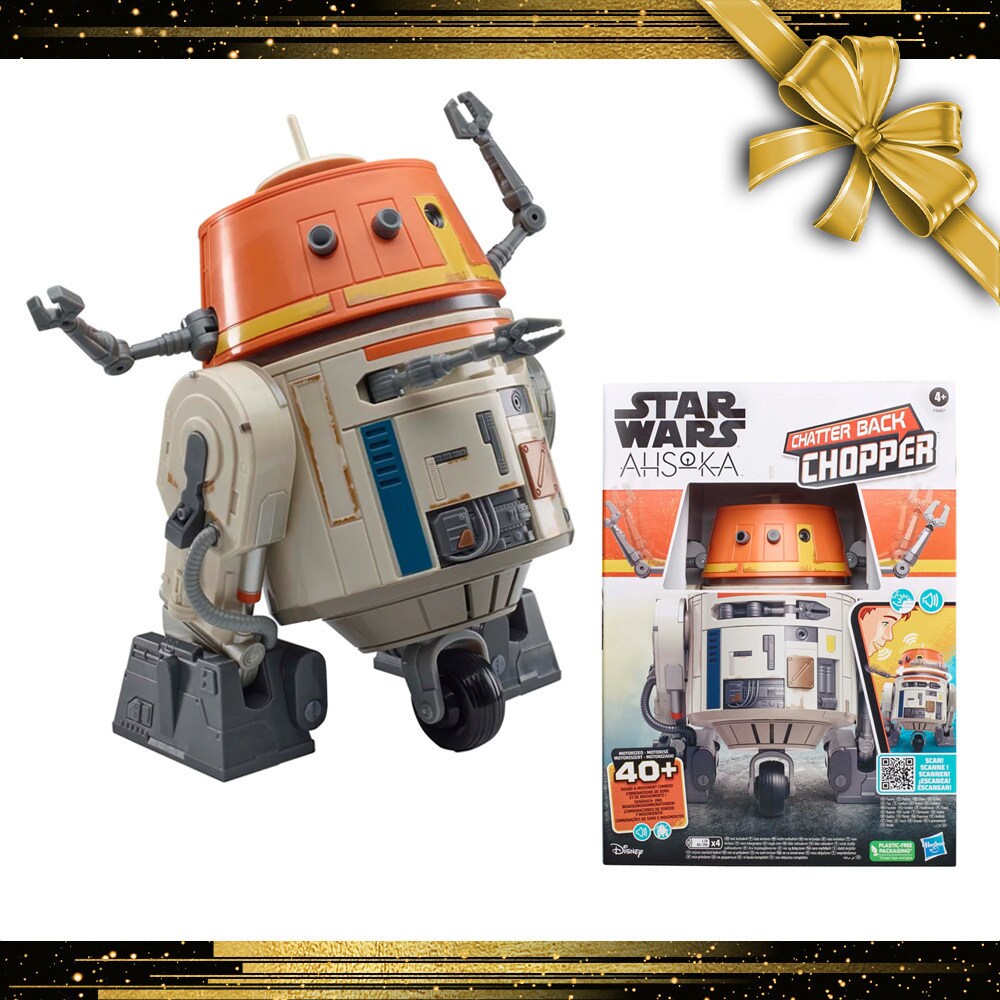 Chatter Back Chopper Animatronic by Hasbro
The fan-favorite (and endearingly grumpy) droid comes to life with this innovative release from Hasbro. Based on his appearance in Ahsoka, Chatter Back Chopper features more than 40 sound and movement combinations by pressing the button on his body, posing his front arm, or by making sounds of your own. Fire up the Ghost and bring Chopper along for the ride.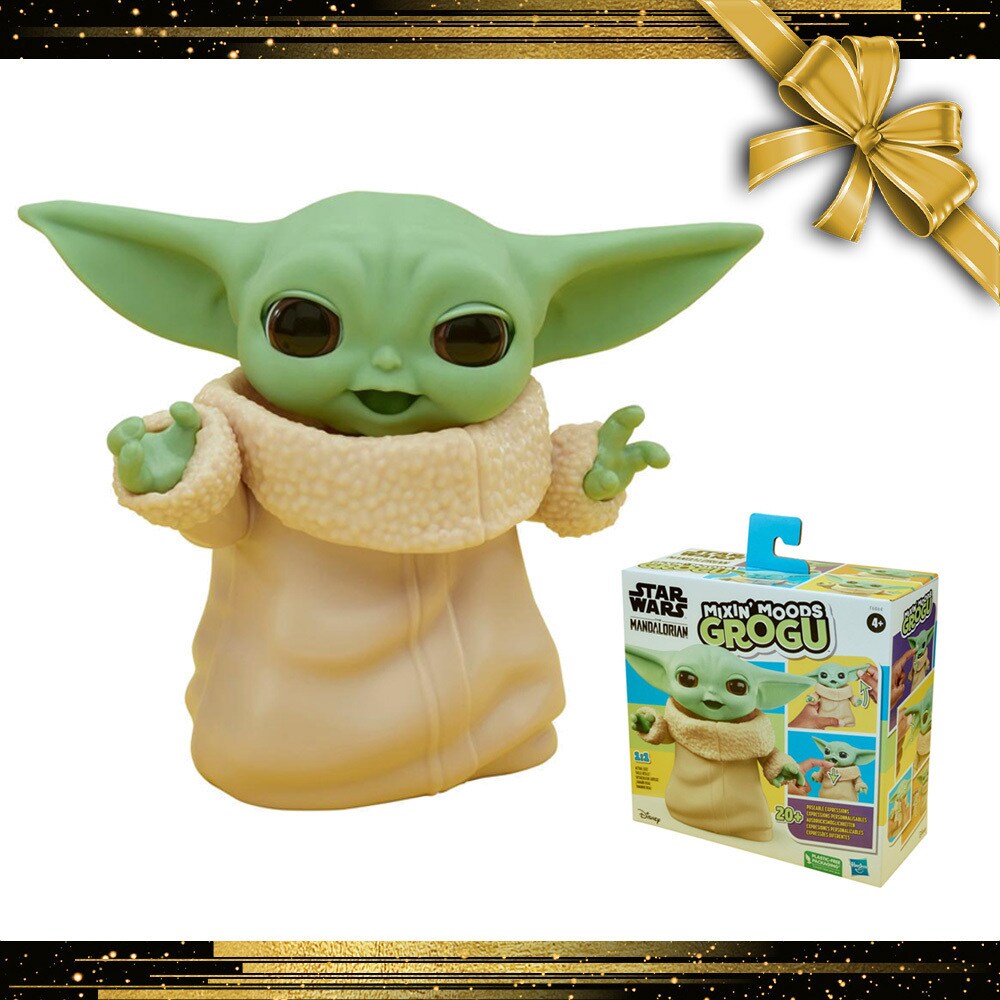 Become a clan of two with this adorable Grogu figure. You can pose its ears and close its eyes for the cutest expressions, and be ready for any adventure.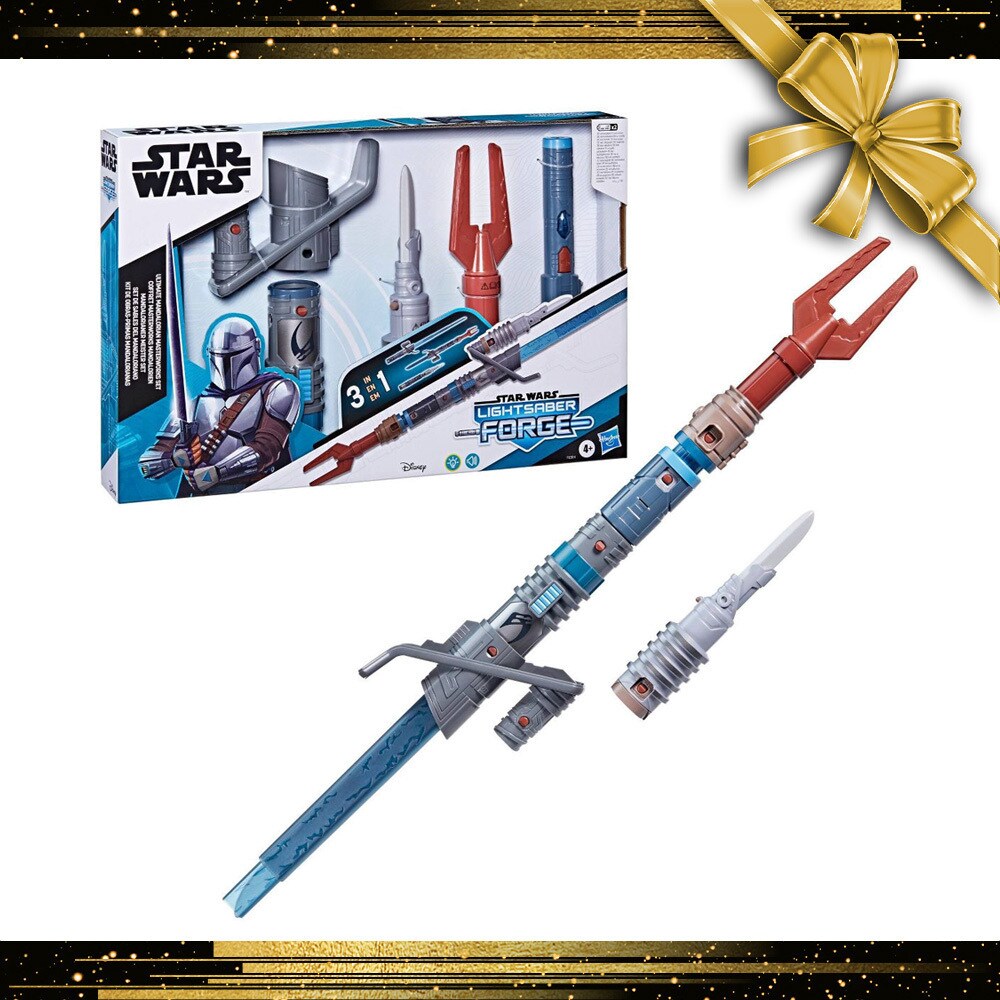 Star Wars Lightsaber Forge Ultimate Mandalorian Masterworks Set by Hasbro

Junior Mandalorians can assemble the Darksaber, an electro-bayonet, and a conceal and reveal vibro-blade, or mix match pieces to create their own play weapons with this creative set. Moff Gideon won't stand a chance.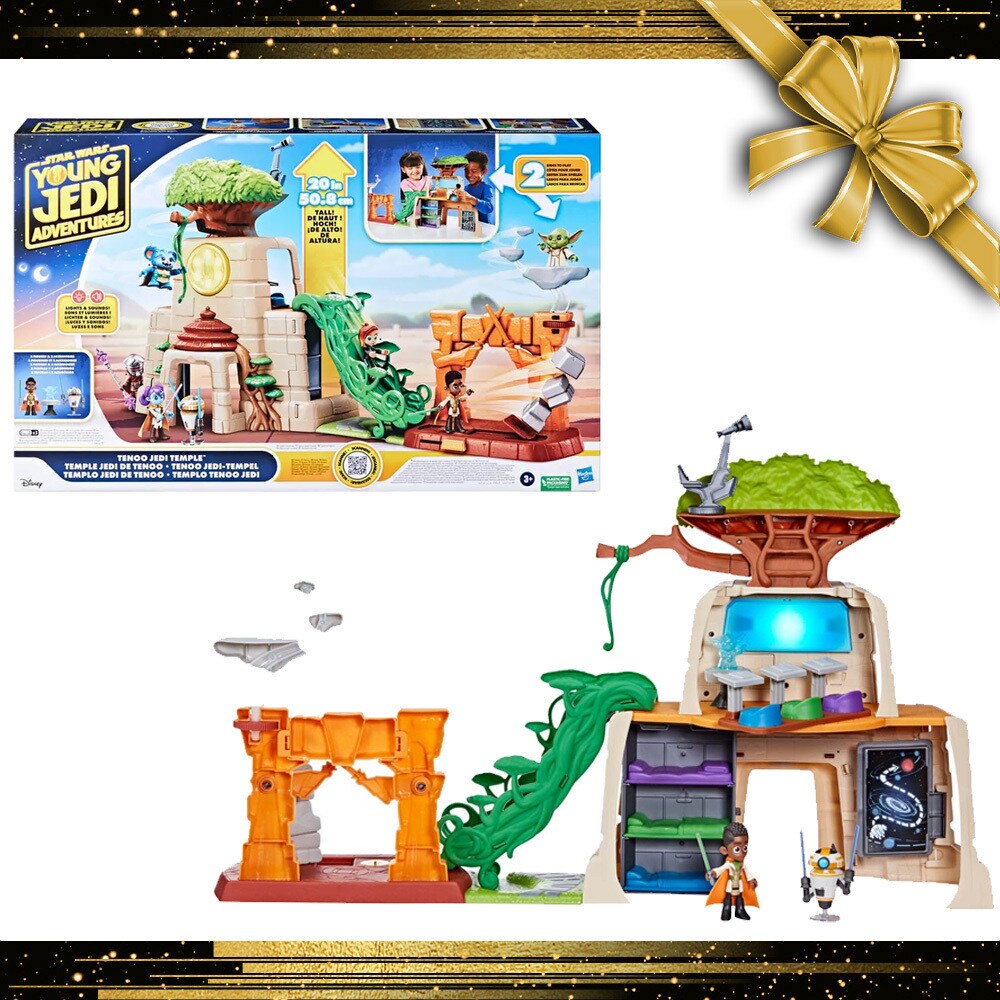 Star Wars: Young Jedi Adventures Tenoo Jedi Temple Playset by Hasbro

For light and life! Inspired by the Disney+ and Disney Junior animated series Star Wars: Young Jedi Adventures, this fun playset is loaded with features and includes Kai Brightstar and training droid action figures. It's a perfect gift for younglings ready to take their first steps into Star Wars.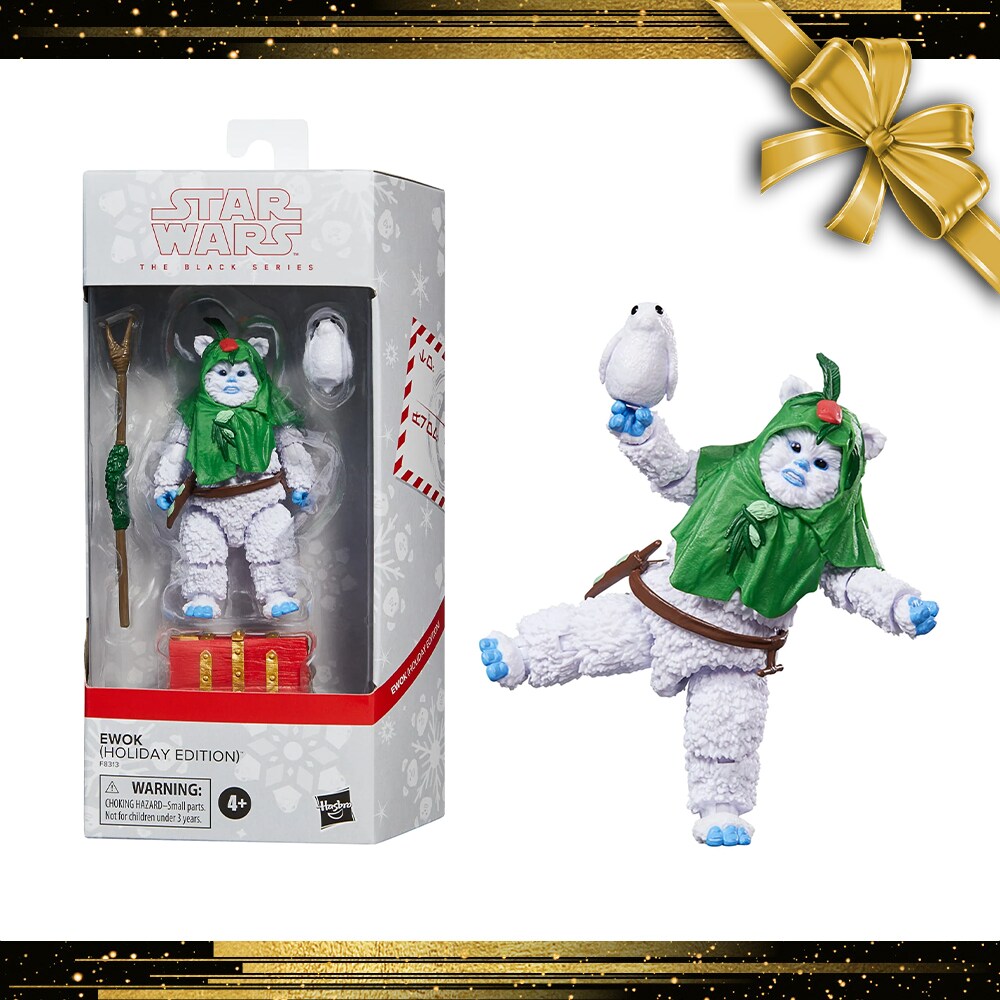 Star Wars: The Black Series Ewok (Holiday Edition) Figure by Hasbro

Yub nub! Bring some holiday cheer to a loved one's Black Series collection with this holiday-themed Ewok figure.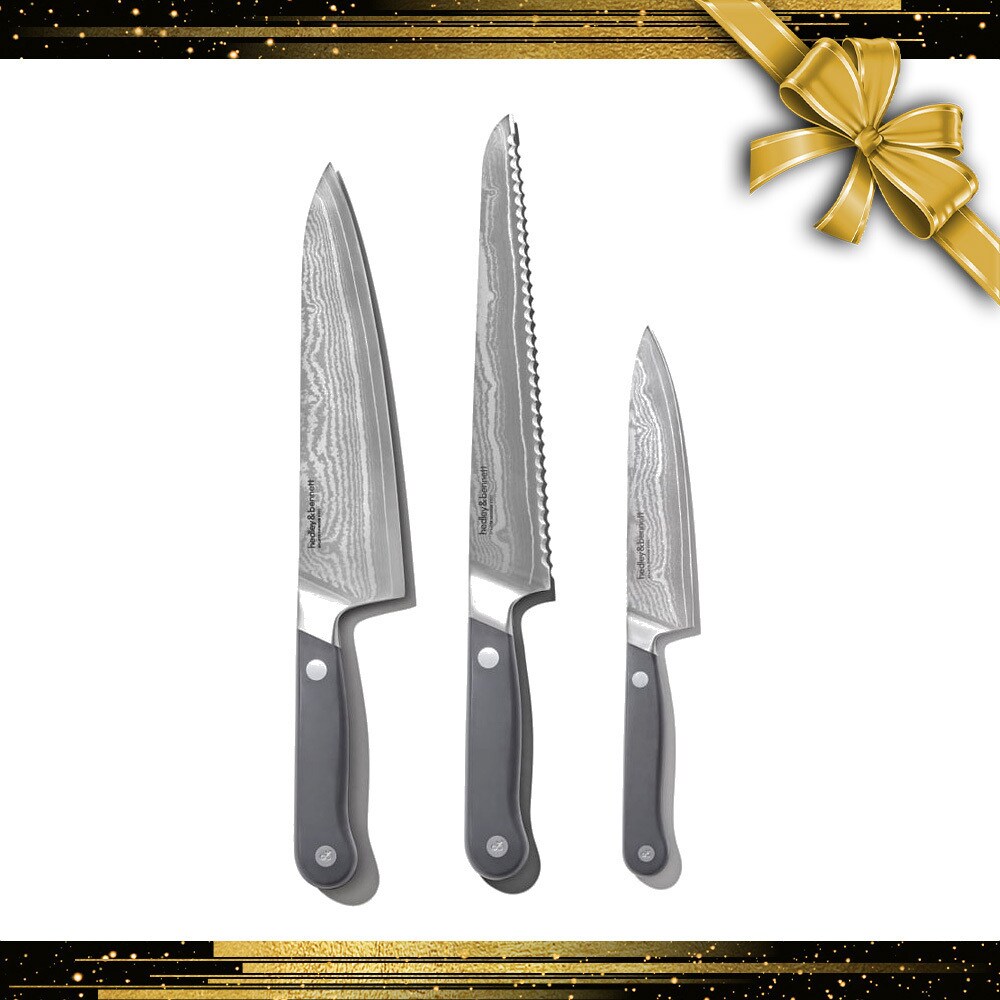 Star Wars Beskar Knife Collectors Set by Hedley & Bennett

Hedley & Bennett has reimagined its Chef's Knife, Bread Knife, and Utility Knife to forge this set inspired by Mandalore's near-unbreakable metal, beskar. The set features 67-layered folded Damascus steel blades forged in Japan, all emblazoned with the Imperial cog (as seen on a beskar ingot in The Mandalorian), while the handles' steely gray and brown take inspiration from Mando's armor. Even the Armorer would be impressed.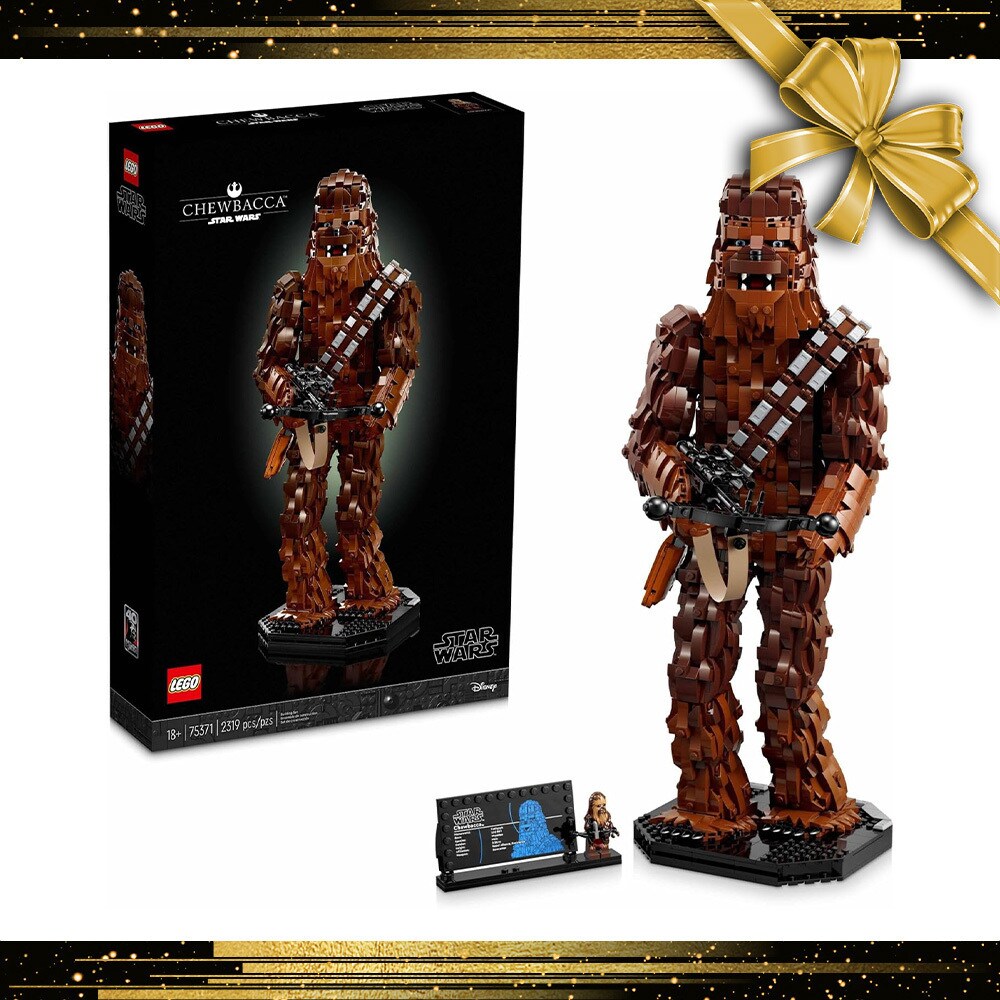 LEGO Star Wars Chewbacca Building Set by the LEGO Group

Released in celebration of Star Wars: Return of the Jedi's 40th anniversary, fans can bring their favorite Wookiee to life with this rewarding building set.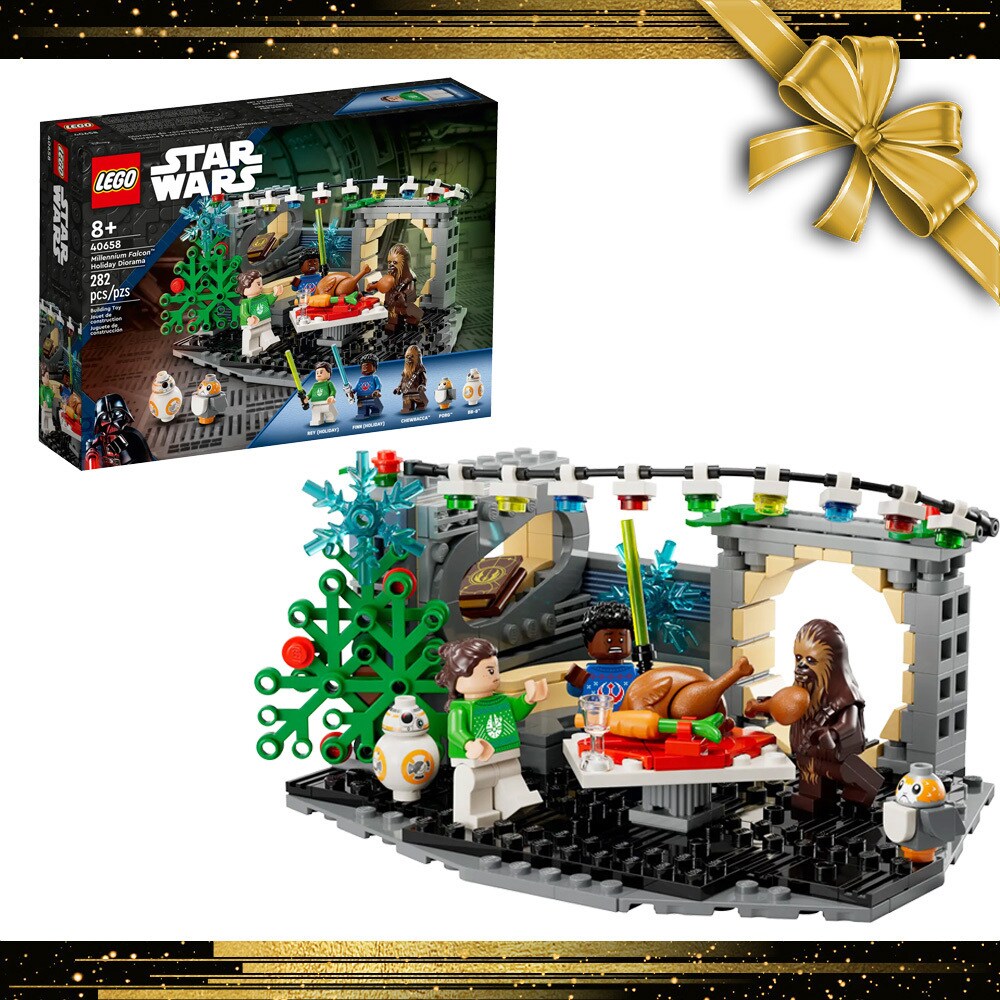 LEGO Star Wars Millennium Falcon Holiday Diorama by the LEGO Group

Rey, Finn, Chewie, BB-8, and a porg come together on the Falcon for a Life Day celebration! This new LEGO Star Wars building set takes inspiration from the LEGO Star Wars Holiday Special, a heartwarming Disney+ special, and depicts our heroes in traditional ugly sweaters, features a buildable tree, and is filled with surprises.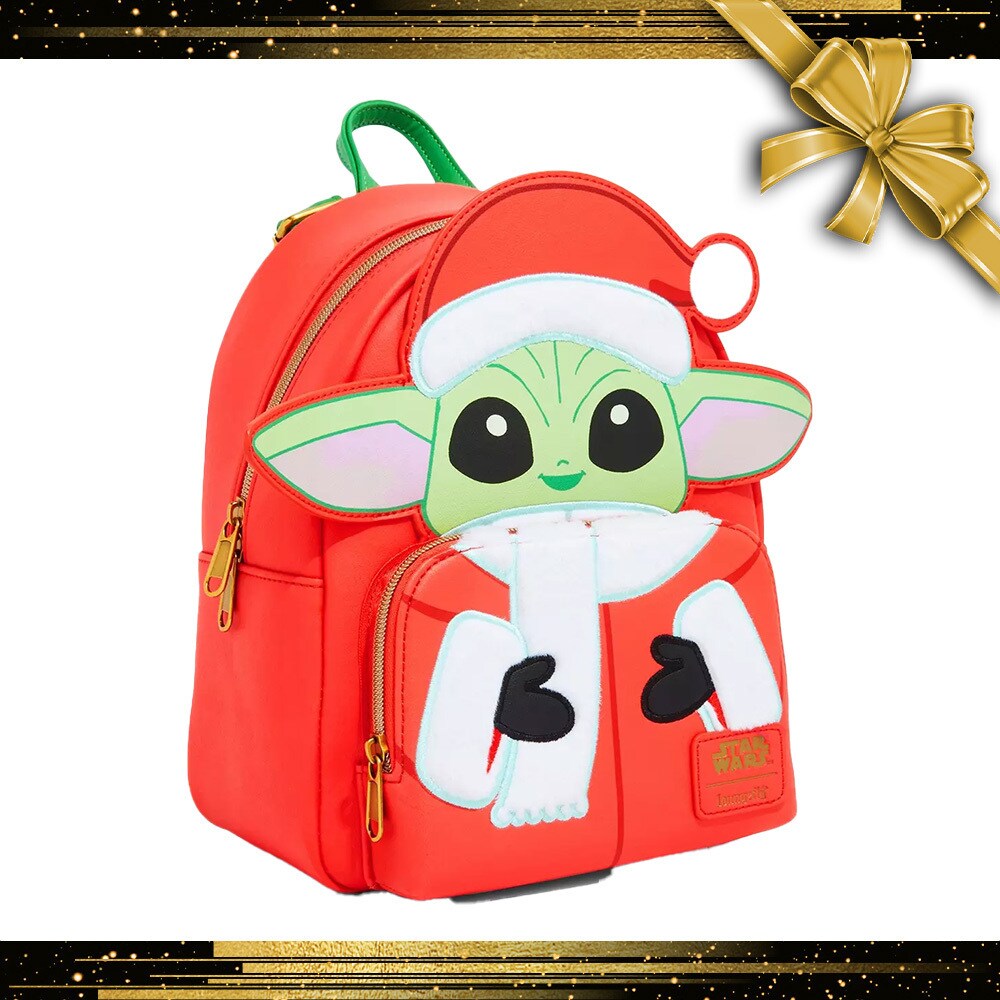 Grogu Santa Mini Backpack by Loungefly
Wherever you go, he goes. A certain green little helper is dressed as Santa on this festive backpack, ready to keep your holiday goodies safe and secure.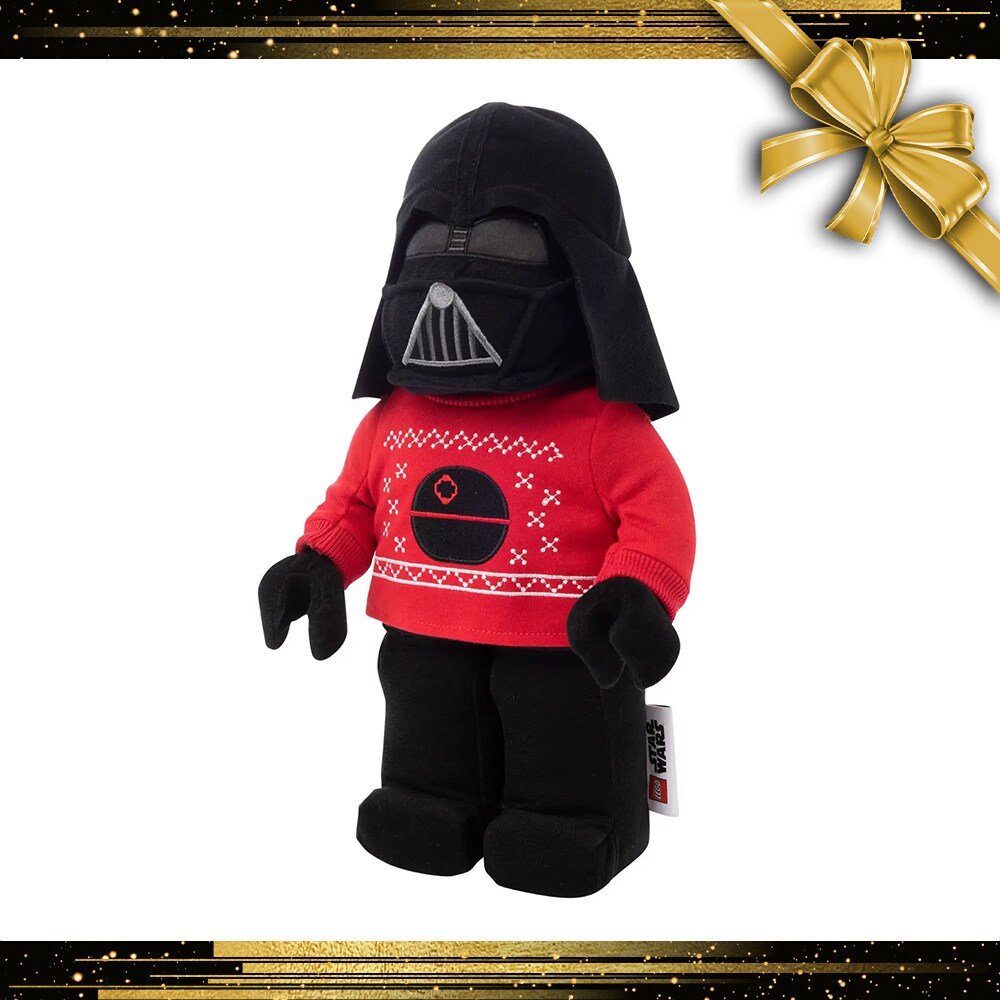 LEGO Star Wars Darth Vader Holiday Plush by Manhattan Toy
Darth Vader, sporting a Death Star sweater, is ready for a bricktastic holiday with this festive plush.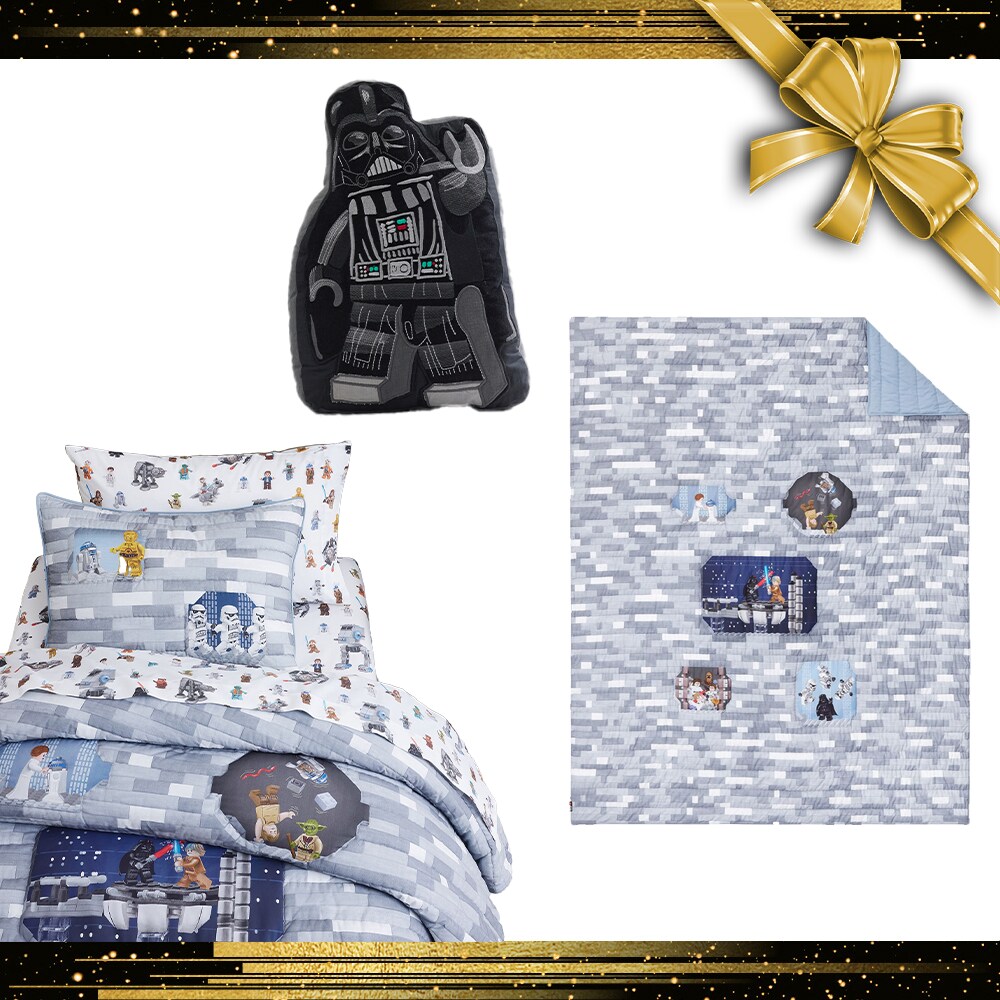 LEGO Star Wars Minifig Organic Sheet Set and Pillowcases by Pottery Barn Kids

Strong with holiday spirit, this bedding set is. Featuring LEGO Star Wars characters and vehicles, this sheet and pillow collection celebrates the combined strength of Star Wars and the holiday season.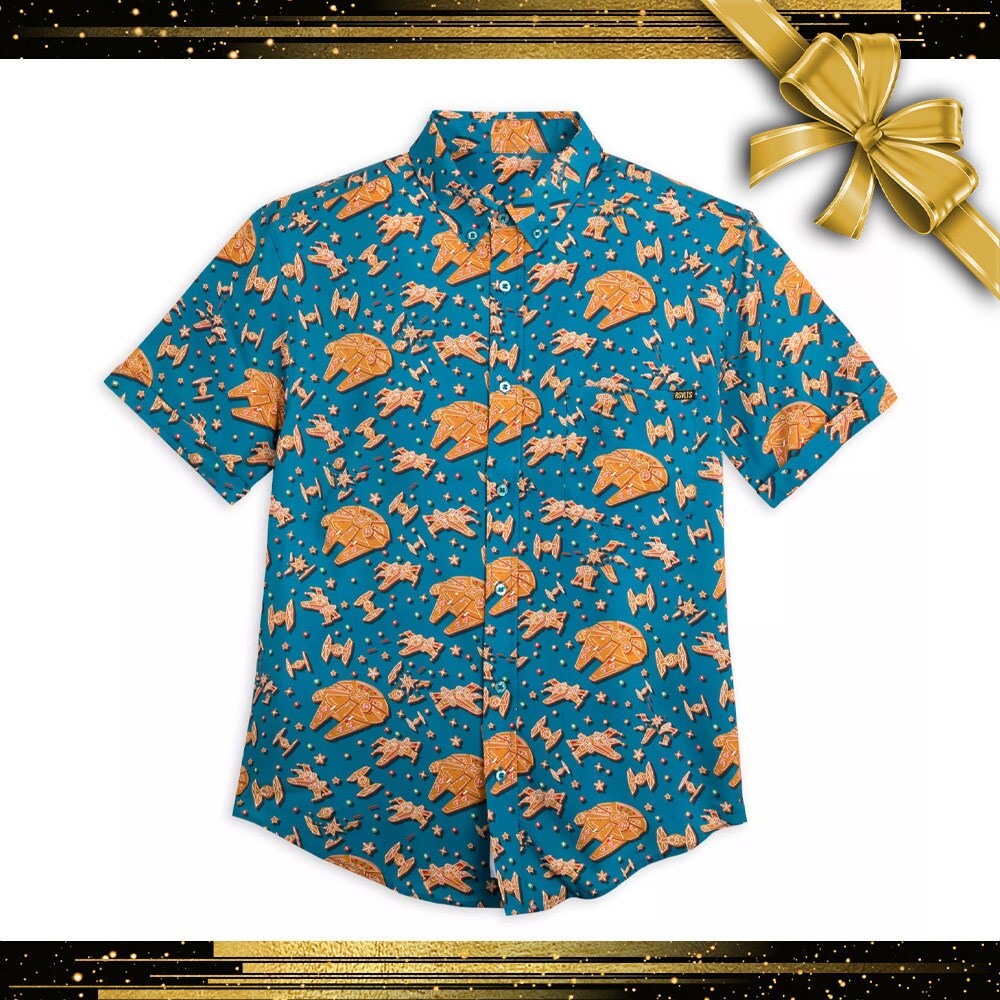 Rebel Crumb Button Up Shirt by RSVLTS
All cookies report in. It's a gingerbread galaxy with this clever shirt by RSVLTS, adorned with cookie versions of the Millennium Falcon, X-wings, and more.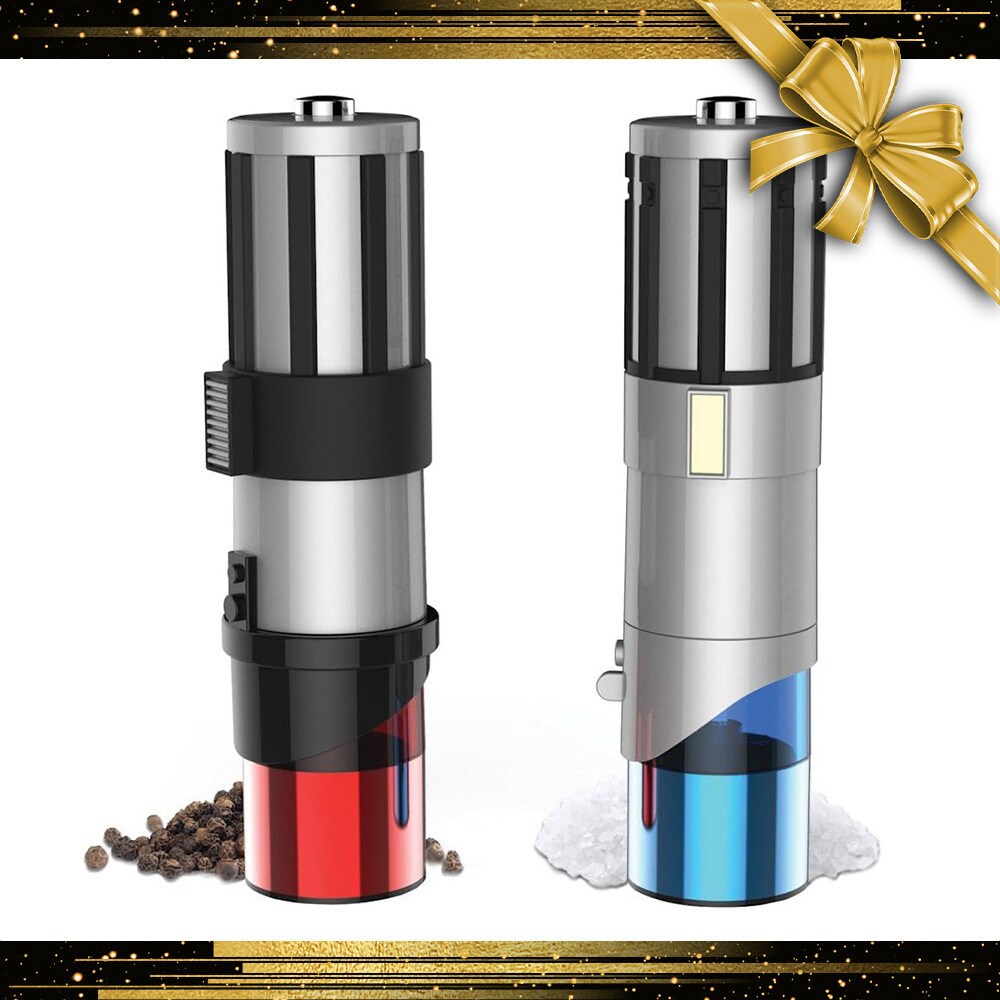 Star Wars Lightsaber Electric Salt & Pepper Mill Grinder Set by Uncanny Brands
Find balance in your meals with these light-up Lightsaber salt and pepper shakers: elegant grinders for a more civilized dining experience.