Jump into the LEGO Star Wars galaxy with StarWars.com's guide for returning and new fans alike.
Did you love LEGO as a kid and want to start building again? Or maybe you've never built a LEGO set in your entire life, but want to give it a try? Good news: it's never too late to get into LEGO, and if you're a fan of the galaxy far, far away, there are tons of LEGO Star Wars sets for all skill levels. (Don't worry, everything comes with instructions.) If you don't know where to start, read on for StarWars.com's guide to 10 great LEGO Star Wars sets for adults. One could be your first step into a larger world of LEGO bricks.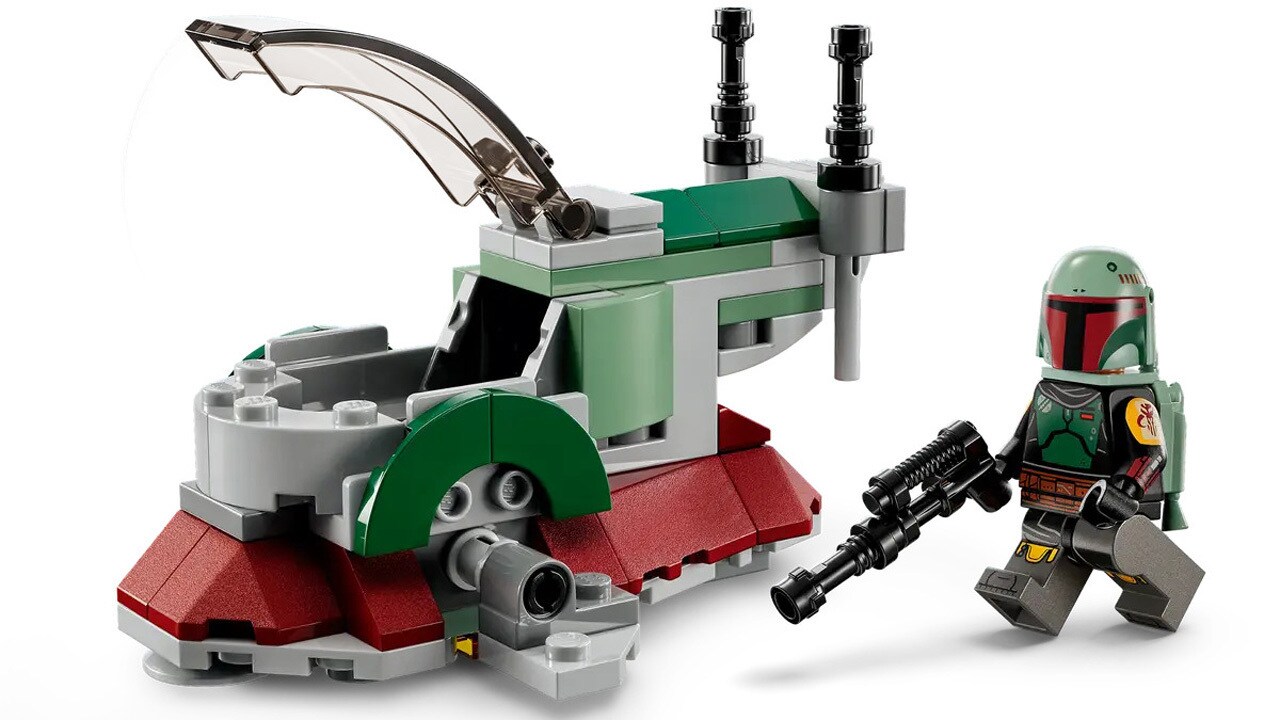 1. Boba Fett's Starship Microfighter - 75344 (85 Pieces)

This is a super-simple, small set, and that's the beauty of it. If you're interested in LEGO but want to start off slow, Boba Fett's Starship Microfighter (and similar releases) will get you building and finished quickly, giving you an idea of what's involved in putting together a set, as well as the sense of accomplishment that comes with it. Plus, the end result is really charming and will look at home on a bookshelf or your office desk.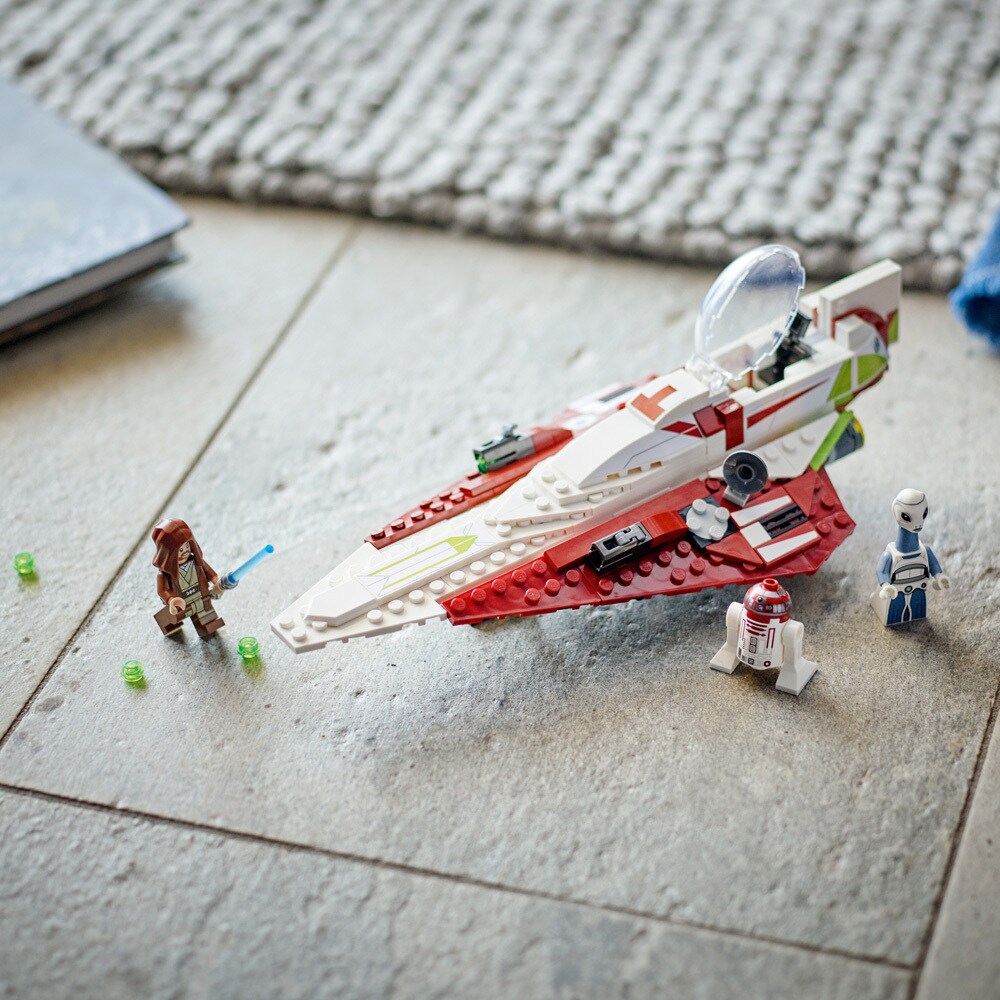 2. Obi-Wan's Jedi Starfighter - 75333 (282 Pieces)

If you want to try something a little more complex than a microfighter, this 2022 release celebrating the 20th anniversary of the Clone Wars is a great choice. It's a relatively easy build with larger pieces doing much of the work, and it deftly captures Obi-Wan's ship design.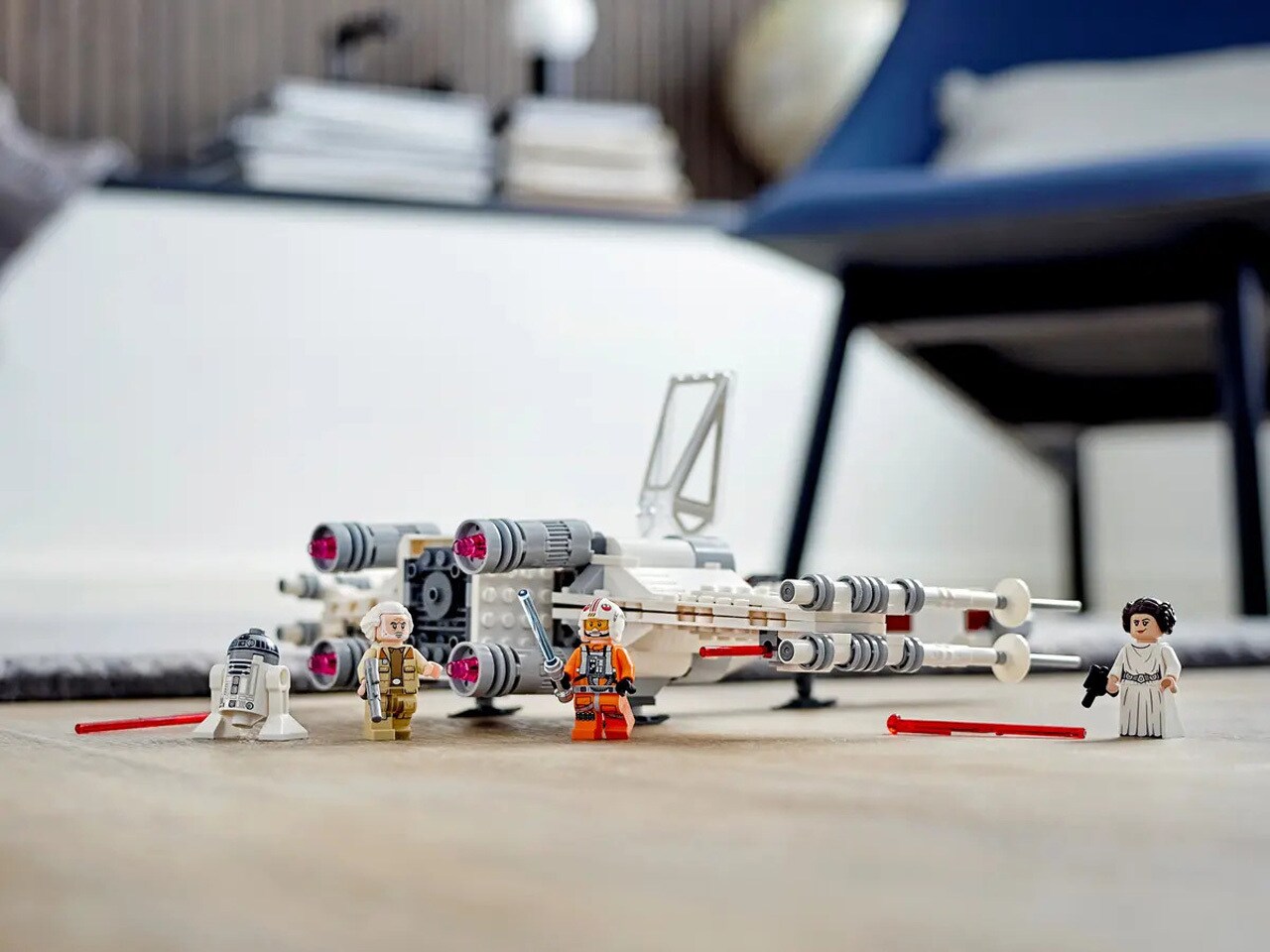 3. Luke Skywalker's X-Wing Fighter - 75301 (474 Pieces)

Similar to Obi-Wan's Jedi Starfighter, Luke Skywalker's X-Wing Fighter is a more simple build than sets designed for older audiences, but it still delivers an enjoyable experience and a dynamic take on one of Star Wars' most iconic ships.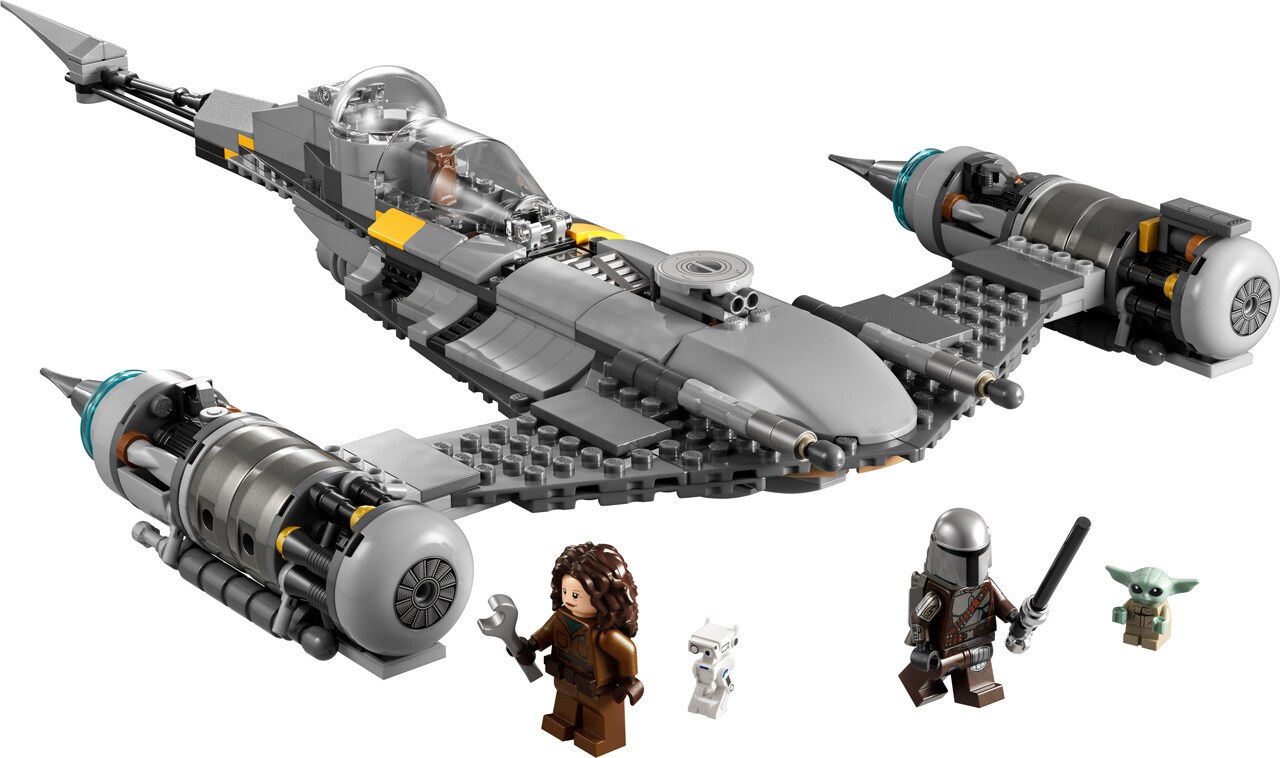 4. Mandalorian N-1 Starfighter - 75325 (412 Pieces)

Wizard. This set has a modest footprint, measuring 2.5 inches high, 16.5 inches long, and 11.5 inches wide, and at 412 pieces, it won't take too long to complete. A brisk build that ups the complexity a little bit, Mando's modded N-1 also comes with a solid lineup of minifigures (Mando, Grogu, Peli Motto, and a BD droid) and looks fantastic as a display piece.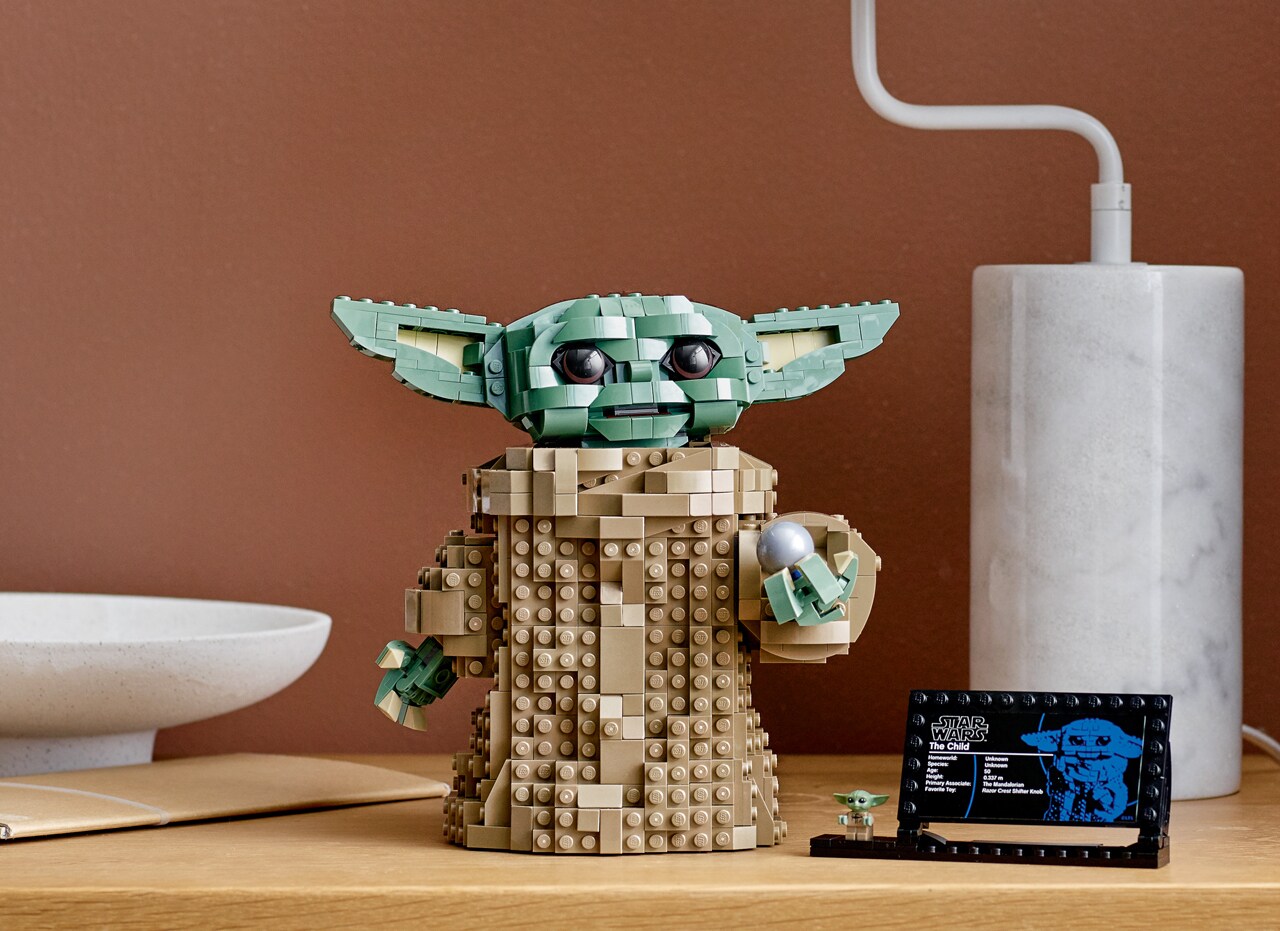 5. The Child - 75318 (1,075 Pieces)

LEGO Star Wars isn't all ships and vehicles! This set is devoted to the Mandalorian's adorable young charge, and it's exciting to see a character come to life in LEGO brick form. At 7.5 inches high, 8.5 inches wide, and 5 inches deep, it's a solid size for a display model and instantly recognizable — a good choice for fans of Grogu (which is most people) looking to start a collection.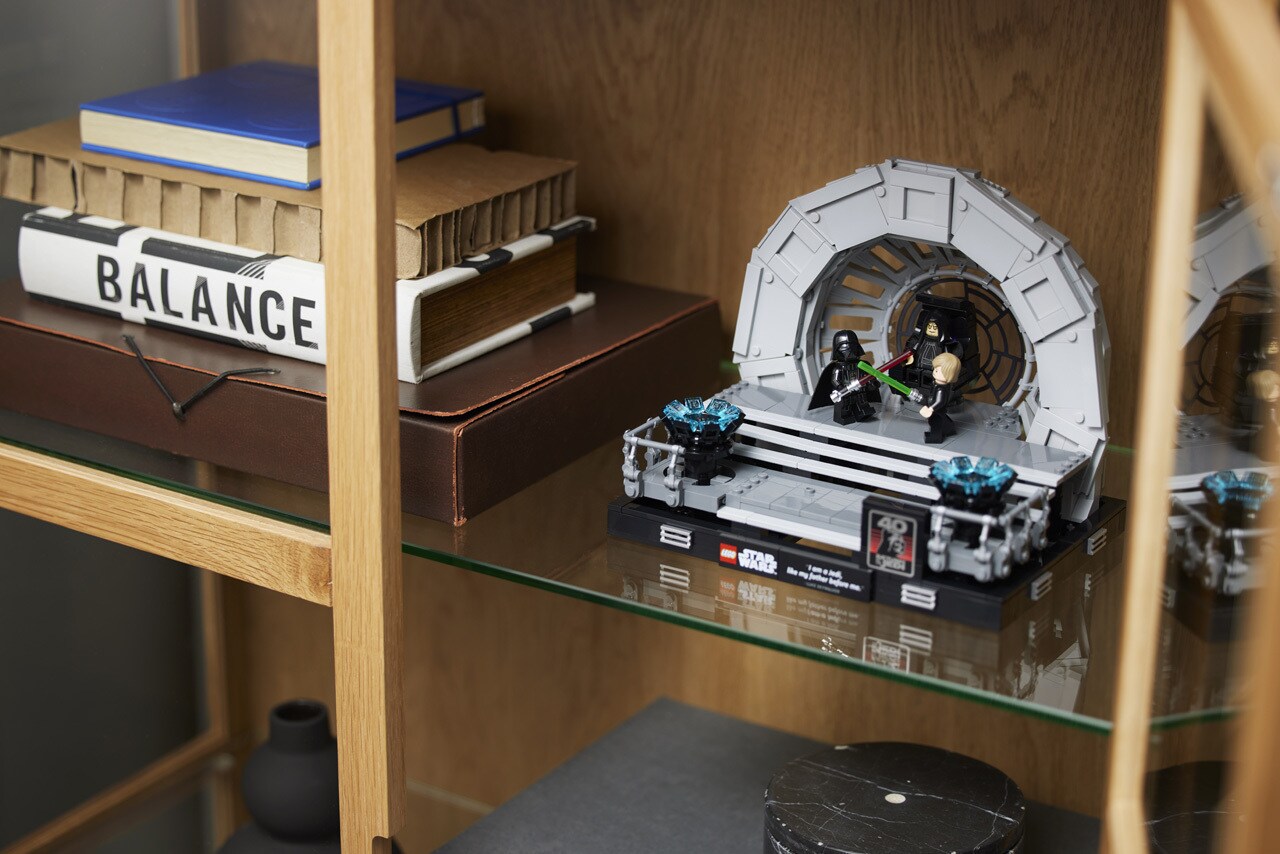 6. Emperor's Throne Room - 75352 (807 Pieces)

The LEGO Group has only recently begun releasing LEGO Star Wars dioramas, sets designed specifically for adults and with display in mind. They're made to capture a specific sequence and look great; this new Star Wars: Return of the Jedi 40th anniversary set is no exception. Inspired by the climactic showdown between the Emperor, Darth Vader, and Luke Skywalker, it's a handsome set that tells a story, making it truly stand out.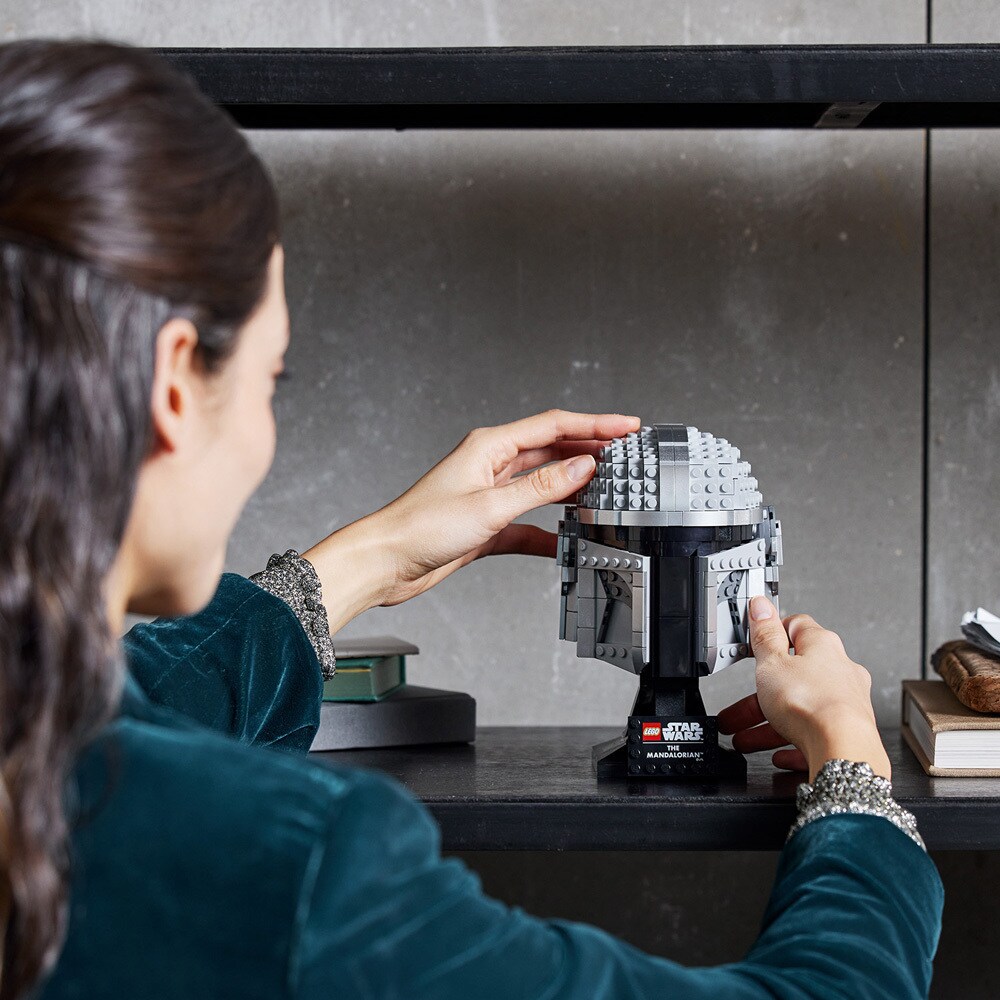 7. The Mandalorian Helmet - 75328 (584 Pieces)

The LEGO Star Wars helmet series is also geared toward adults, celebrating some of the most famous Star Wars designs. The range has featured Darth Vader, the Scout Trooper, and many more iconic helmets, and the Mandalorian release is a highlight of the line; it actually uses bricks in varying shades of gray to convey shadows and contours. Once again, it's not too big, so it'll fit nicely on a shelf, and if you line up a few it makes for a really attractive display. The time commitment/difficulty level is also on the lower end, so the Mando helmet would be a good place to start building.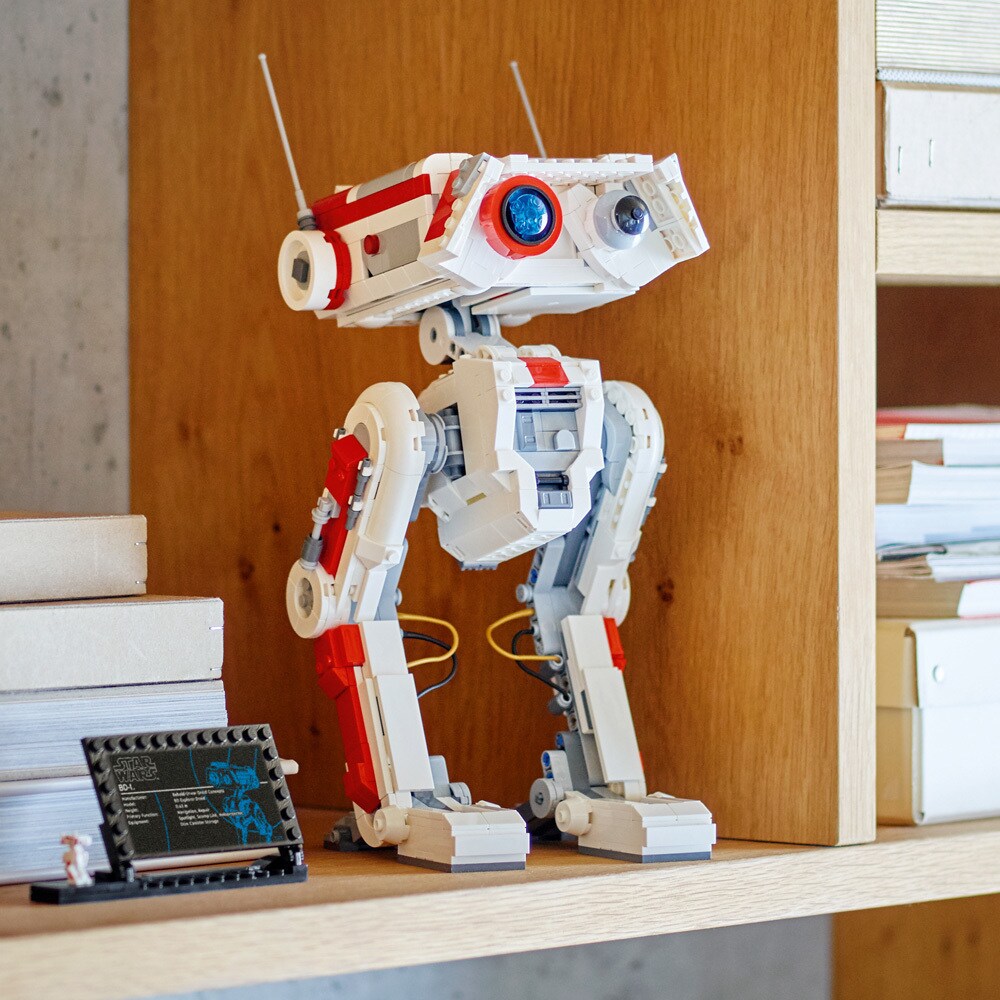 8. BD-1 - 75335 (1,062 Pieces)

This is a little more complex in terms of the build (note that it's listed for ages 14+), but still completely doable for those new to LEGO. BD-1 is an essentially life-size recreation of the lovable droid from the Star Wars Jedi video game series, and it's amazing how well the blend of LEGO bricks and alternative pieces come together to recreate his design. If you ever wanted to build your own droid companion, now you can.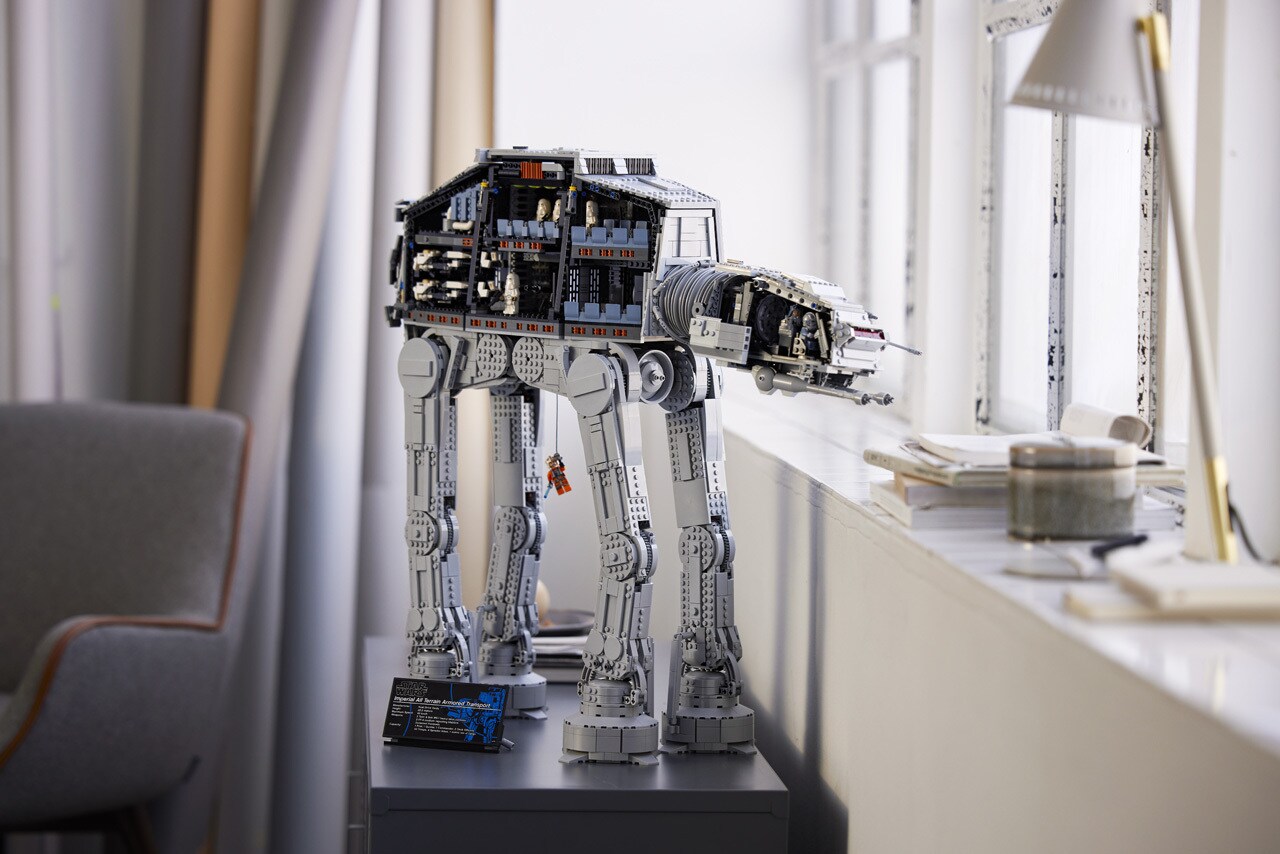 9. UCS AT-AT - 75313 (6,785 Pieces)

Now we're getting into the BIG sets. The Ultimate Collector Series (UCS) is exactly what it sounds like: premium, large-scale, multi-layered sets that take some time to complete, but result in seriously impressive models. The UCS AT-AT is a perfect representation of the line. Consisting of a staggering 6,785 pieces and measuring 24.5 inches high, 27 inches long, and 9.5 inches wide, it's huge and completely awesome.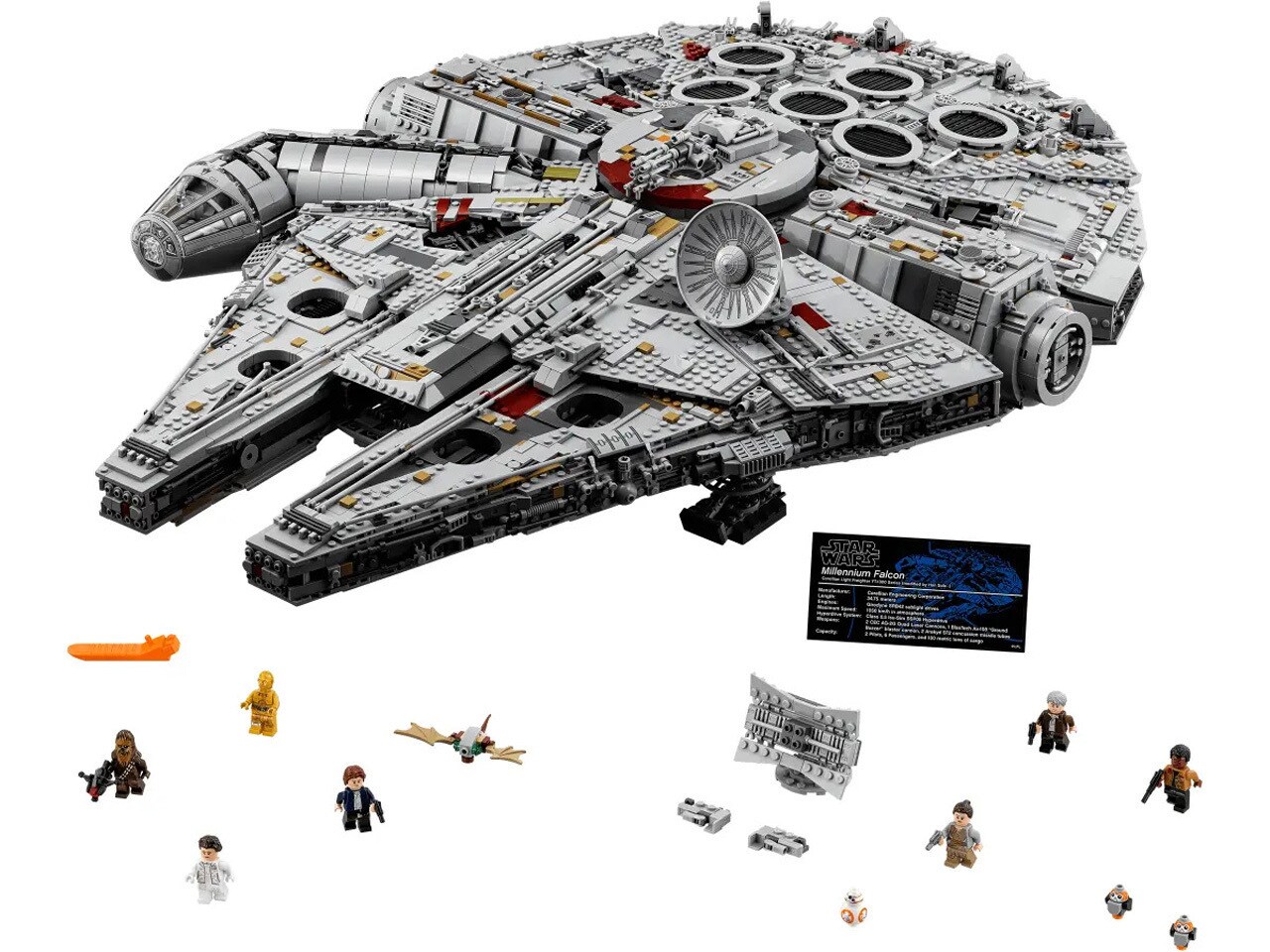 10. UCS Millennium Falcon - 75192 (7,531 Pieces)

A hunk of junk this is not. The UCS Millennium Falcon is a stunner, and one of the biggest LEGO models ever made at 7,500 pieces. There have been a few LEGO Star Wars Millennium Falcon releases over the years, but the UCS version is king.
For more on LEGO Star Wars, check out StarWars.com's previous in-depth coverage: