Learn all about Oga Garra, Dok-Ondar, and other characters, ships, and locations before you step inside Black Spire Outpost.
Few have seen Oga Garra, the notorious crime boss, in the flesh, but today StarWars.com has captured an image of the elusive owner of Oga's Cantina on Batuu.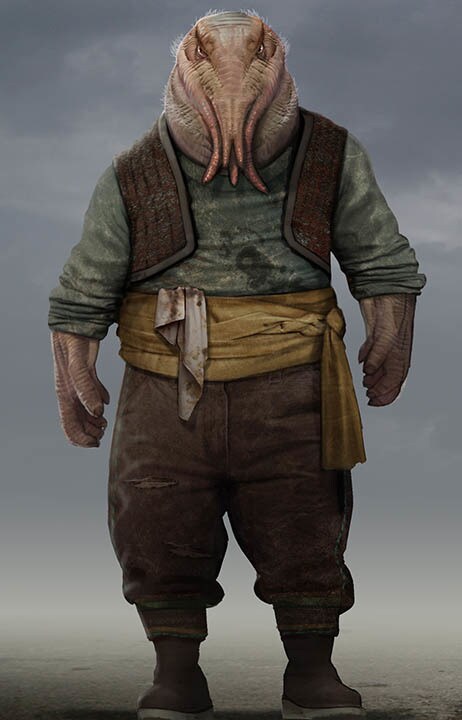 As she remains hidden, don't expect (or even wish) to cross her path if you make your way to Black Spire Outpost inside Star Wars: Galaxy's Edge, the new themed land inside Disneyland Resort and opening August 29 at Walt Disney World Resort. But through the official Databank, we've collected some helpful intel to help you navigate this strange new world on the Outer Rim with a primer on some of its most notorious inhabitants, noteworthy ships, and local hotspots.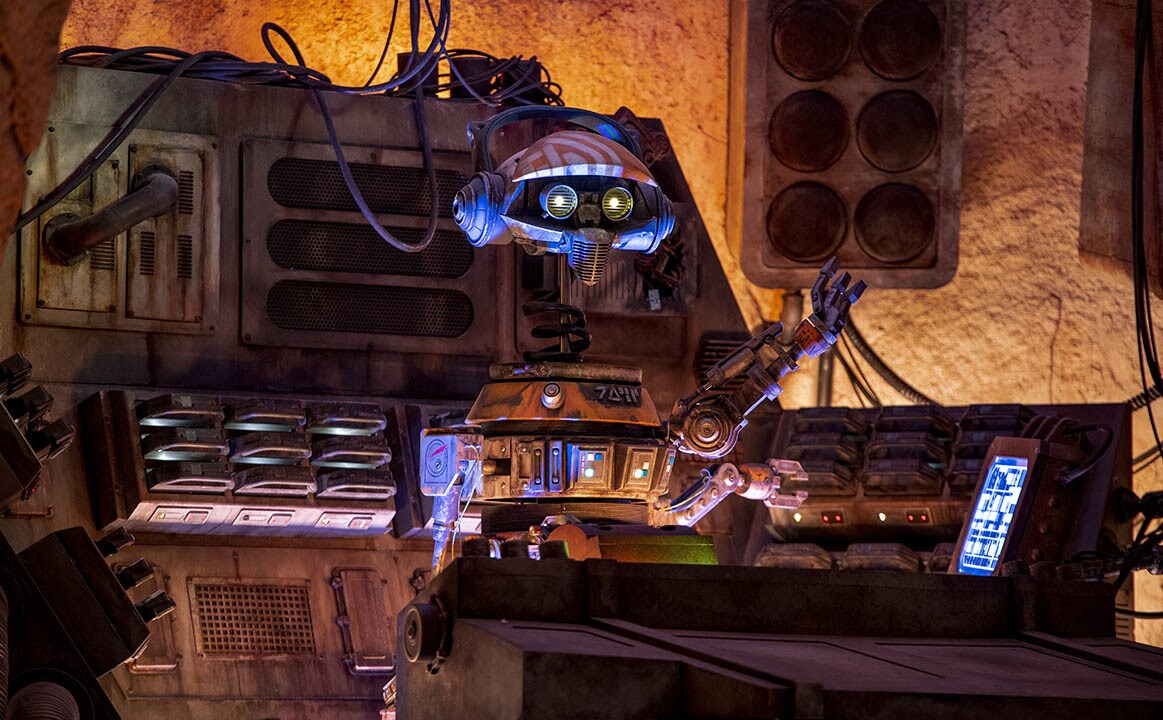 Inside Oga's Cantina, the music isn't provided by a live band but rather by a familiar former pilot. DJ R-3X spins the latest hits from around the galaxy.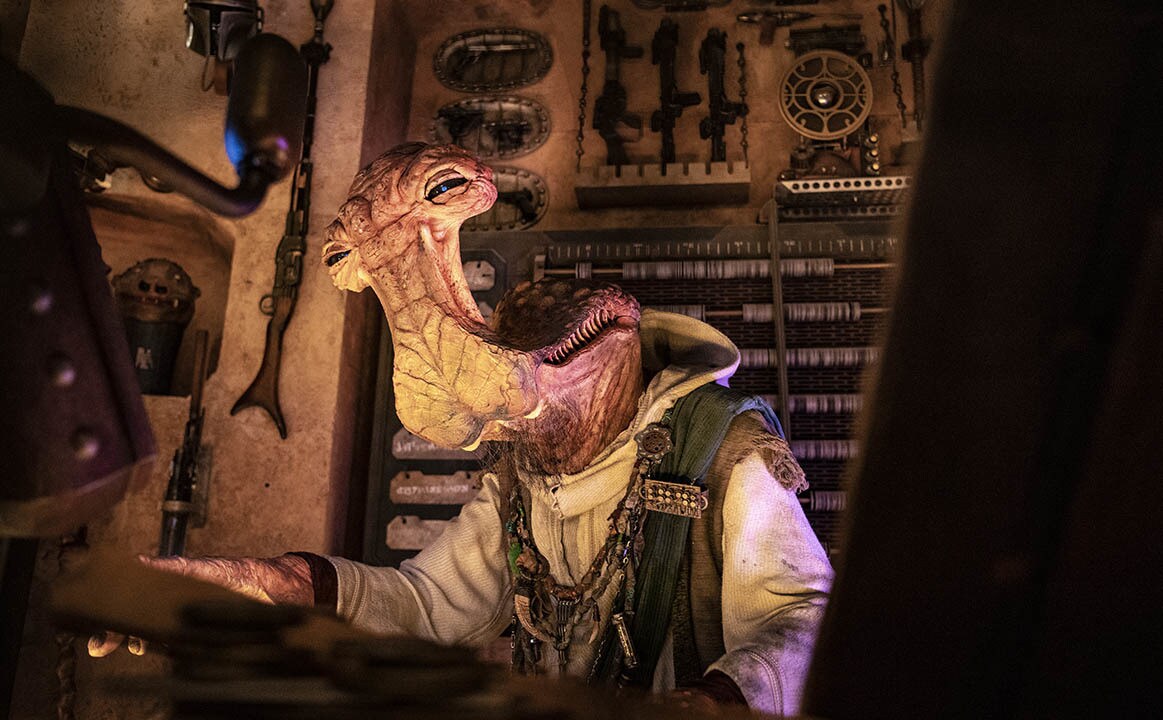 In contrast to his neighbor, Dok-Ondar has a prominent role at his shop, Dok-Ondar's Den of Antiquities, where the Ithorian patiently waits for those of refined taste to stop in and negotiate a deal for his rare and sought after merchandise.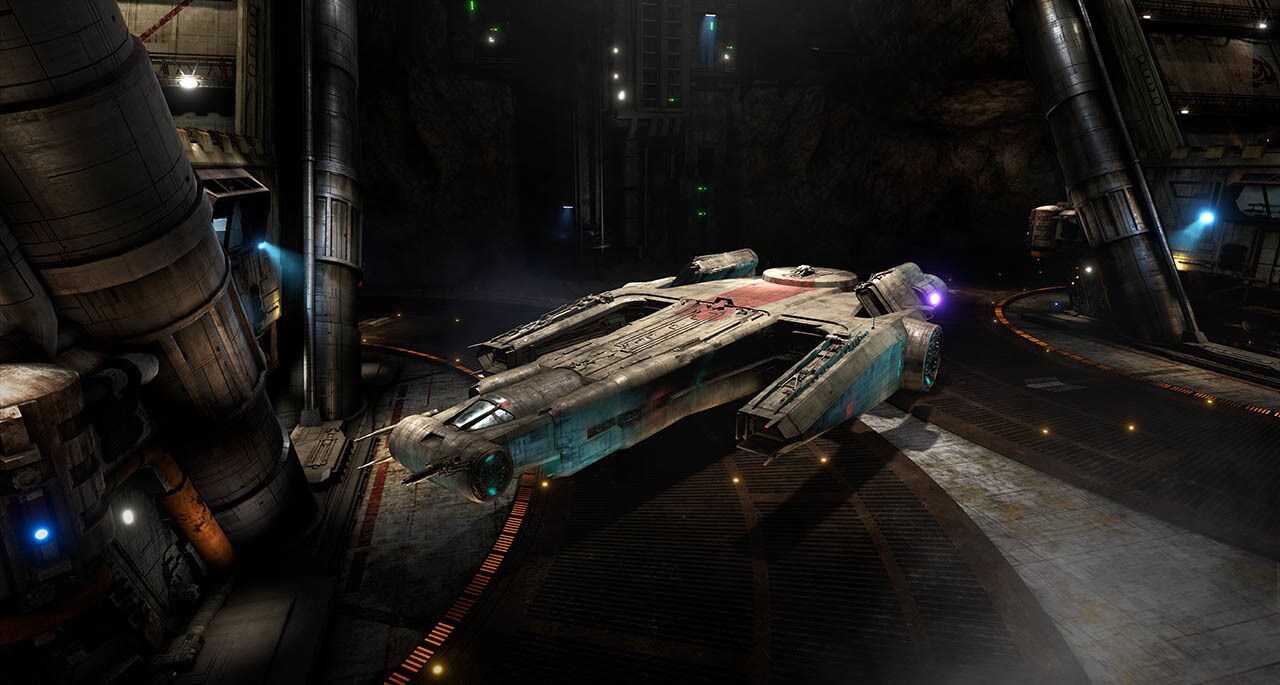 Hondo Ohnaka, the Weequay pirate who was known for kidnapping Jedi during the Clone Wars and working to take down the Empire in the early days of the Rebel Alliance, has reinvented himself once more with Ohnaka Transport Solutions, a perfectly legitimate business, we're sure. Although he has his own ship, the Katooni, when he's hiring a new crew for a gig he prefers to borrow someone else's hunk of junk for the job, including the Millennium Falcon.
Strono "Cookie" Tuggs once held the title of head chef at Maz's castle on Takodana. But after the First Order arrived, he left to fulfill a lifelong dream of owning his own restaurant and travelled to Batuu to open Tuggs' Grub, an exotic eatery located inside a modified Sienar-Chall Utilipede Transport.

The conflict between the Resistance and the First Order has recently come to this far-flung planet, and visitors will no doubt see the first seeds of the struggle. Keep an eye out for Vi Moradi, who has traveled to Batuu under the orders of General Leia Organa, and a Resistance Intersystem Transport Ship (I-TS) as well as an assault shuttle, the First Order TIE echelon and the First Order Short-Range Evacuation Vehicle, or SREV for short.
What other Star Wars creatures, characters, and droids did you spot at Star Wars: Galaxy's Edge? Let us know in the comments below.
Star Wars: Galaxy's Edge at Disneyland® Resort is now open. Star Wars: Galaxy's Edge will open at Disney's Hollywood Studios in Florida on August 29.
StarWars.com All Star Wars, all the time.
Site tags: #StarWarsBlog